Hey there, tattoo lovers! Are you a fan of tattoos, but not the giant ones? Fear not, because we've got you covered! Fine line tattoos are a great solution for those who want to get inked without committing to a massive design. These tattoos are all about clean lines and shapes, and they can come in all shapes and sizes. That's why we've put together a list of the top ten fine line tattoos for both men and women to make your life a bit easier!
When it comes to getting a tattoo, it's crucial to do your research. Fine line tattoos require a skilled artist who can create clean, precise lines that won't smudge or fade quickly. This technique uses a single needle or a round liner needle to ensure that the lines are crisp and accurate. However, keep in mind that the fading of tattoos depends on the tattooing method and the placement on the skin, so proper aftercare is essential to ensure they last as long as possible.
If you're worried that fine line tattoos might be too delicate, think again! They can still make a statement and hold significant meaning, even with their minimalist style. And with the right design and placement, they can be a perfect addition to any collection of tattoos.
To help you choose the perfect design, we've compiled a list of the best fine line tattoos by renowned tattoo artists. So, whether you're looking for something small and subtle or a more significant piece, we've got something for you. Let's dive into the world of fine line tattoos!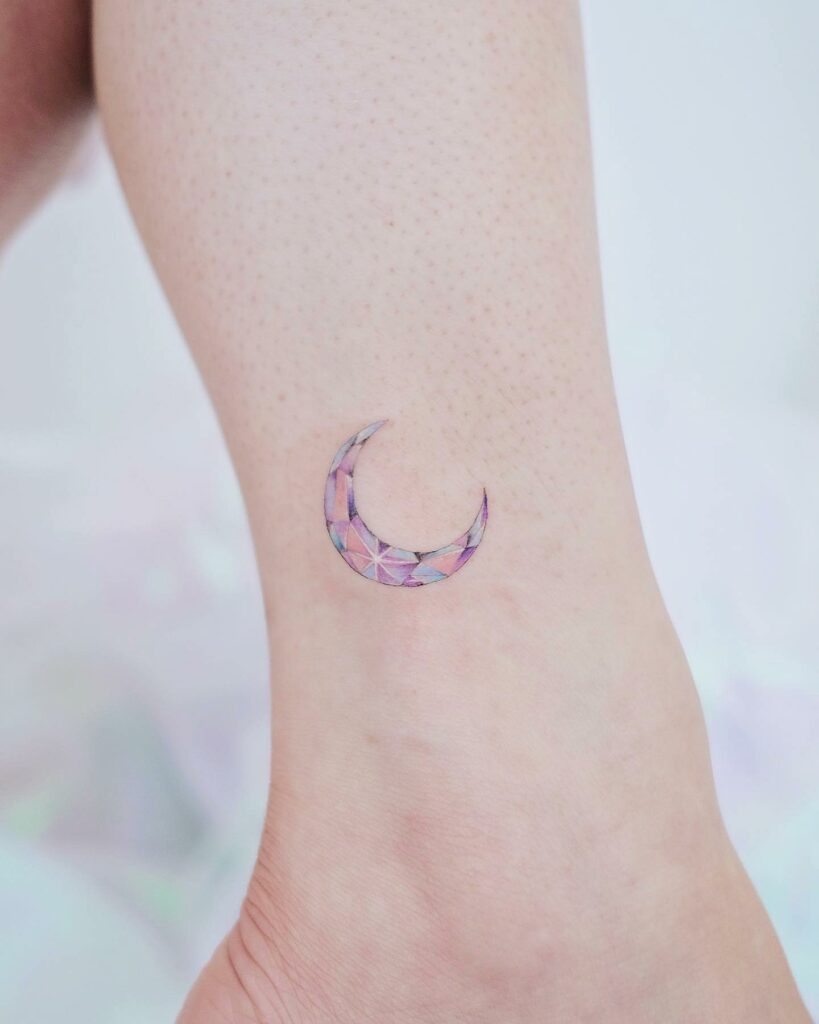 Fine Line Leaf Tattoo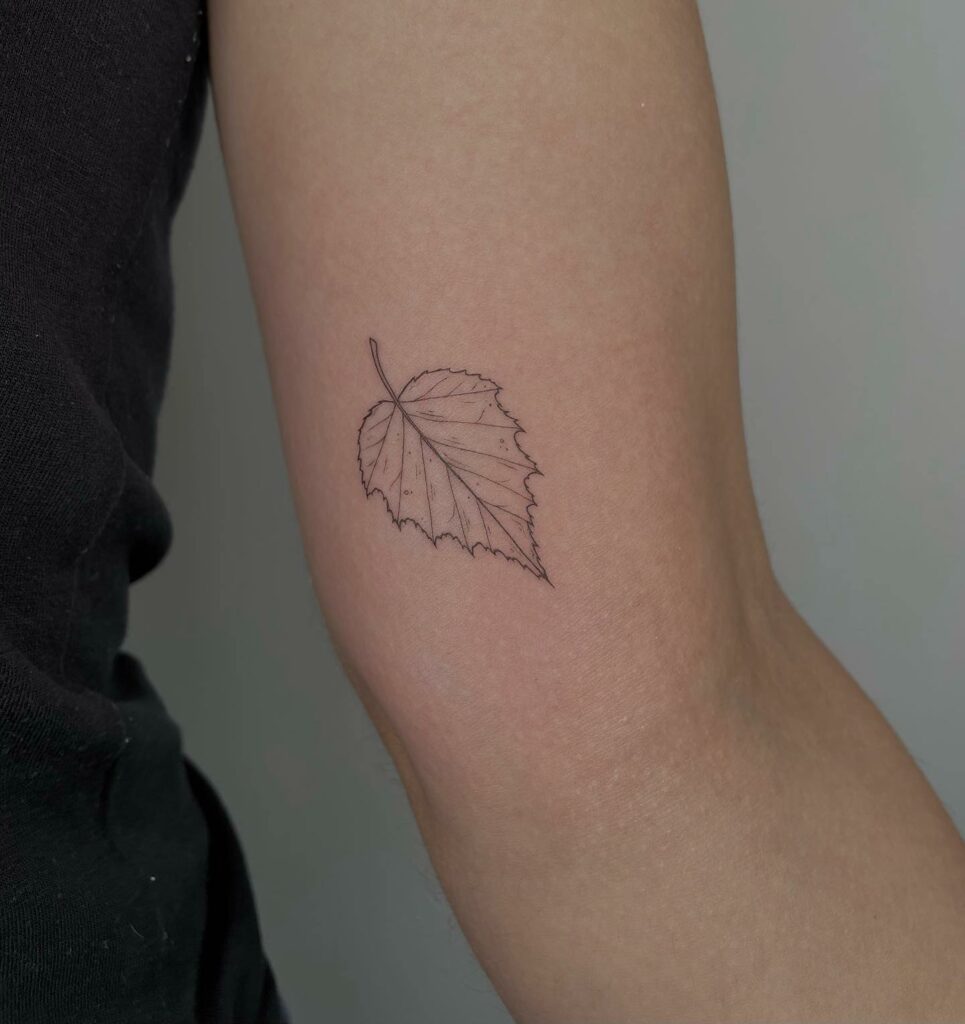 When it comes to finding the perfect fine line tattoo, leaf designs are a great option that never goes out of style. Birch leaf tattoos, in particular, are a popular choice among those looking for a delicate and minimalistic design. Not only do they look stunning, but they also carry symbolic meaning, representing new beginnings and fertility. The fine line black ink allows for a crisp and precise design, making it a great choice for those who want a subtle yet impactful piece. So if you're looking for a timeless and meaningful tattoo, a birch leaf design might just be the perfect fit for you.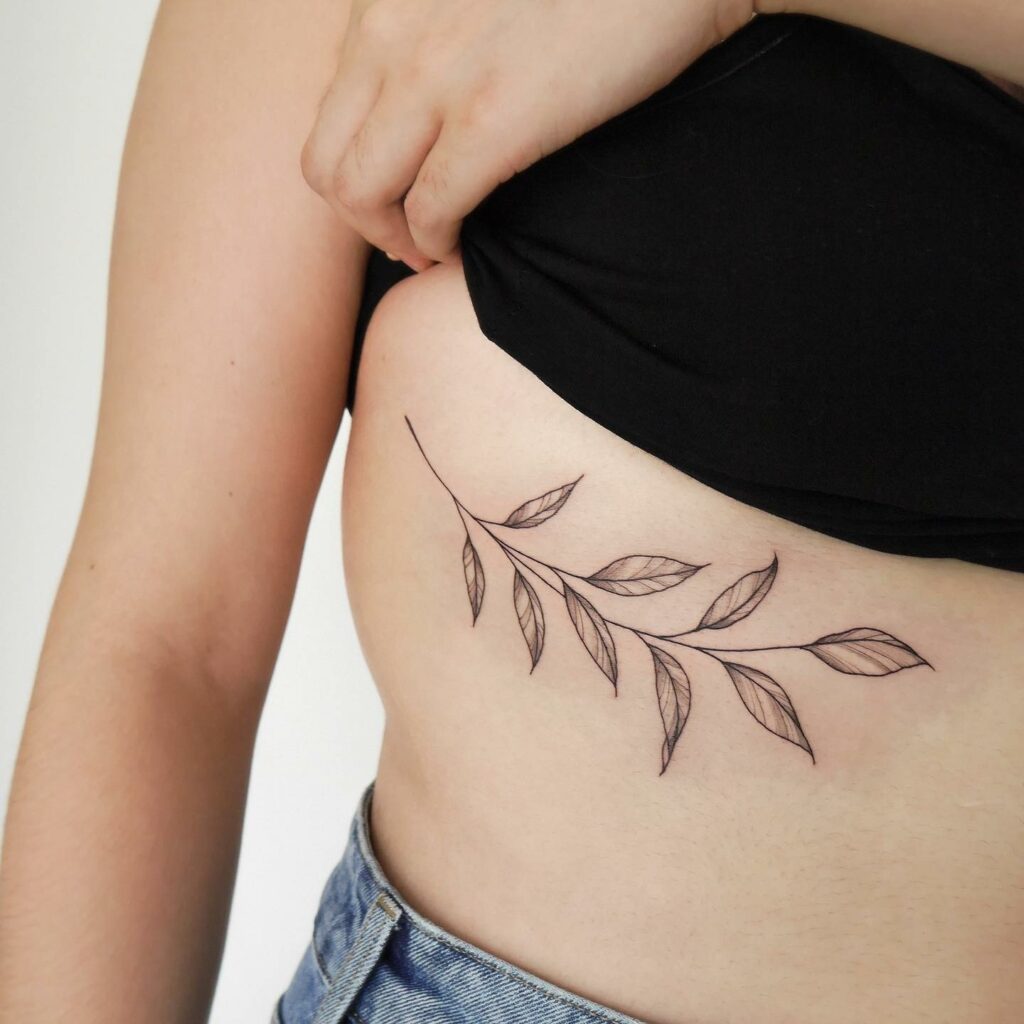 Leaf tattoos are some of the most popular designs in the tattoo world, and this particular one is no exception. The minimal line design of a branch with a few leaves is perfect for those seeking a simple yet meaningful tattoo. The symbolism behind the leaf tattoo represents the cycle of life, making it a perfect design for those looking for a deeper meaning behind their ink.
One of the best things about this tattoo is that it can be done in a shorter amount of time, making it a great option for those who are short on time or want to get inked quickly. Additionally, this single needle tattoo is not only affordable but also a great way to achieve a delicate, fine line look. Whether you want to get inked on your wrist, arm, or behind your ear, this leaf tattoo is sure to be a stunning addition to your collection.
Single Line Lady Tattoo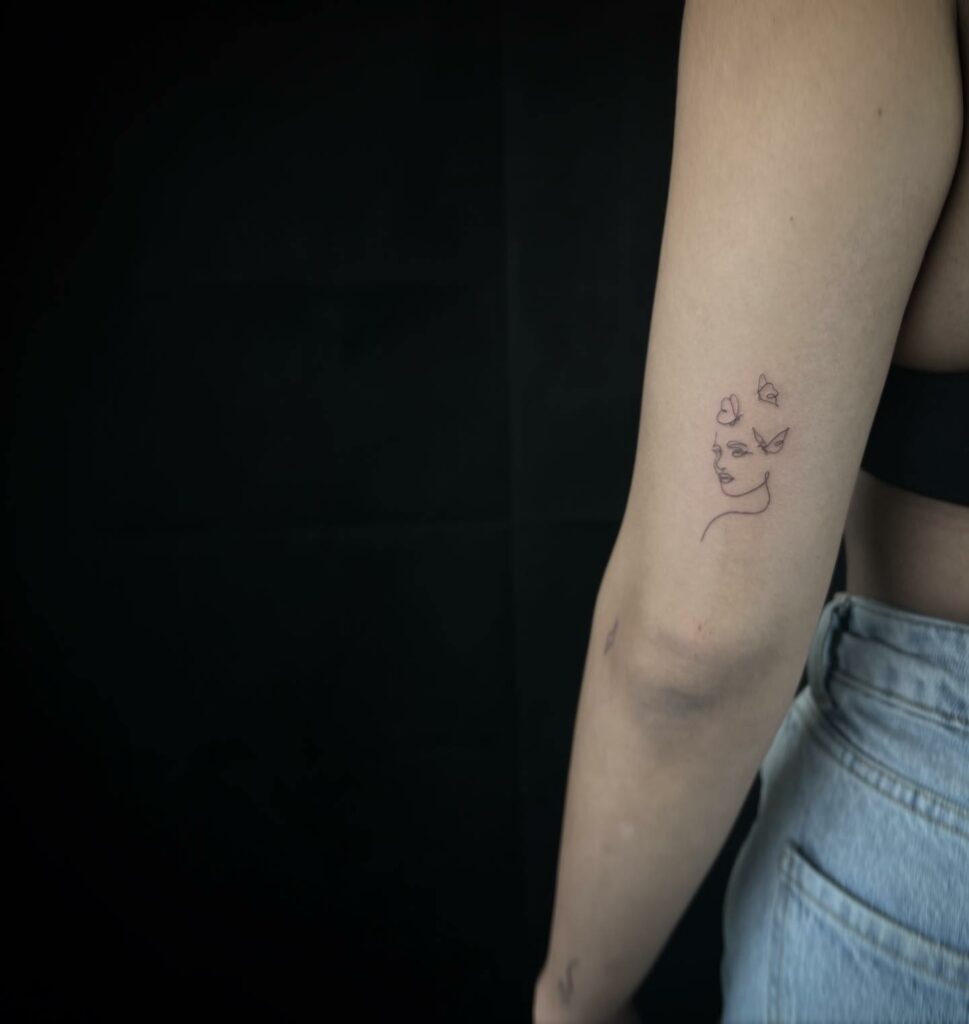 Are you a feminist and want to showcase your support for women's empowerment through a tattoo? Look no further than this lady tattoo in black. Created with a single needle, this tattoo is meticulously inked with precision by a skilled tattoo artist. However, it's essential to avoid sun exposure for a few days after getting this type of tattoo with thin lines to prevent a tattoo blowout. A tattoo blowout is when the ink spreads, causing a blurred or smudged appearance, which can be prevented by taking proper care of your tattoo. So, if you're ready to show your support for feminism with a stylish tattoo, this lady tattoo is an excellent choice.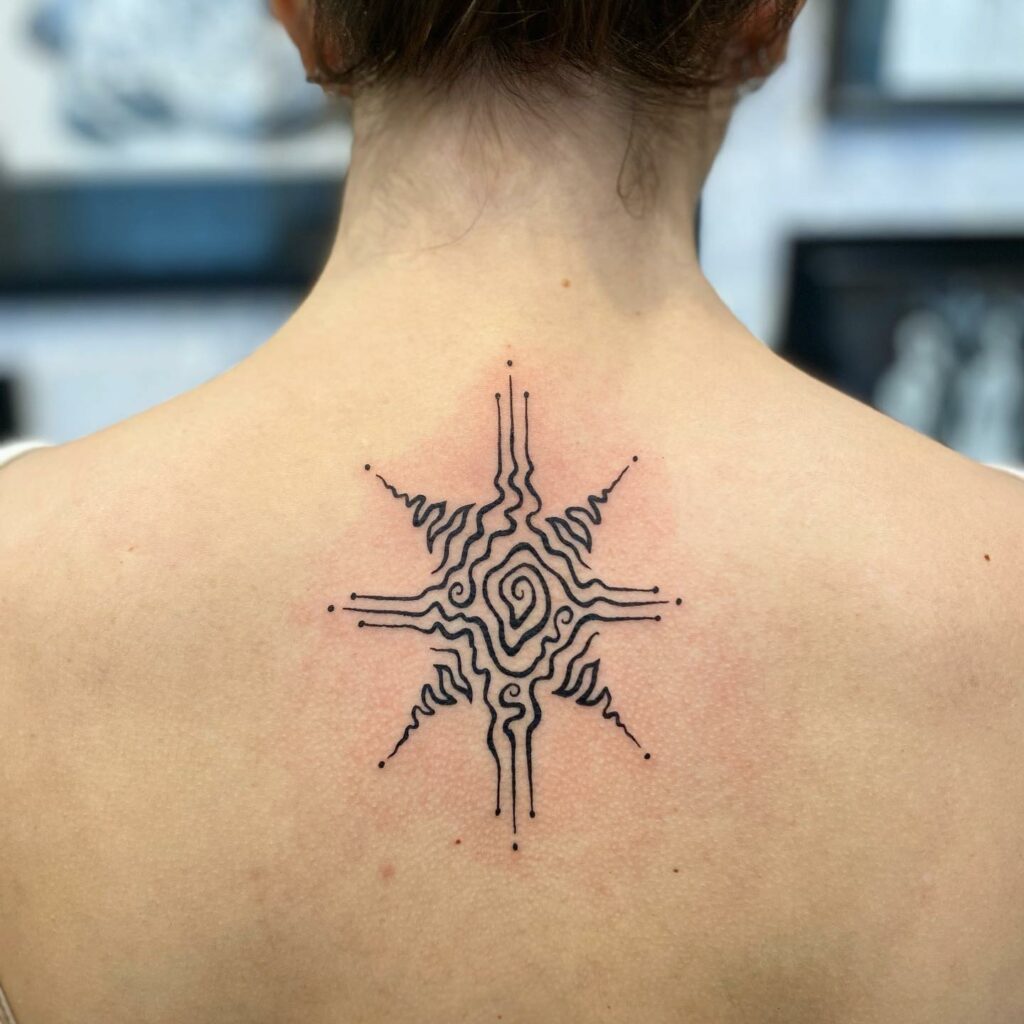 Fine line tattoos are gaining popularity among tattoo enthusiasts, and this Celtic design back tattoo is a great example. One of the great things about this tattoo is that it showcases how the choice of design can influence the choice of tattoo needles. In this case, thicker lines required rounded tattoo needles to create the desired effect. But, unlike thinner line tattoos, which can fade faster over time, this tattoo with thicker lines will last longer. So, if you're worried about how your fine line tattoo will age, consider choosing a thick line tattoo design. It's a great way to ensure that your tattoo remains looking sharp and vibrant for years to come!
Cute Fine Line Creature Tattoo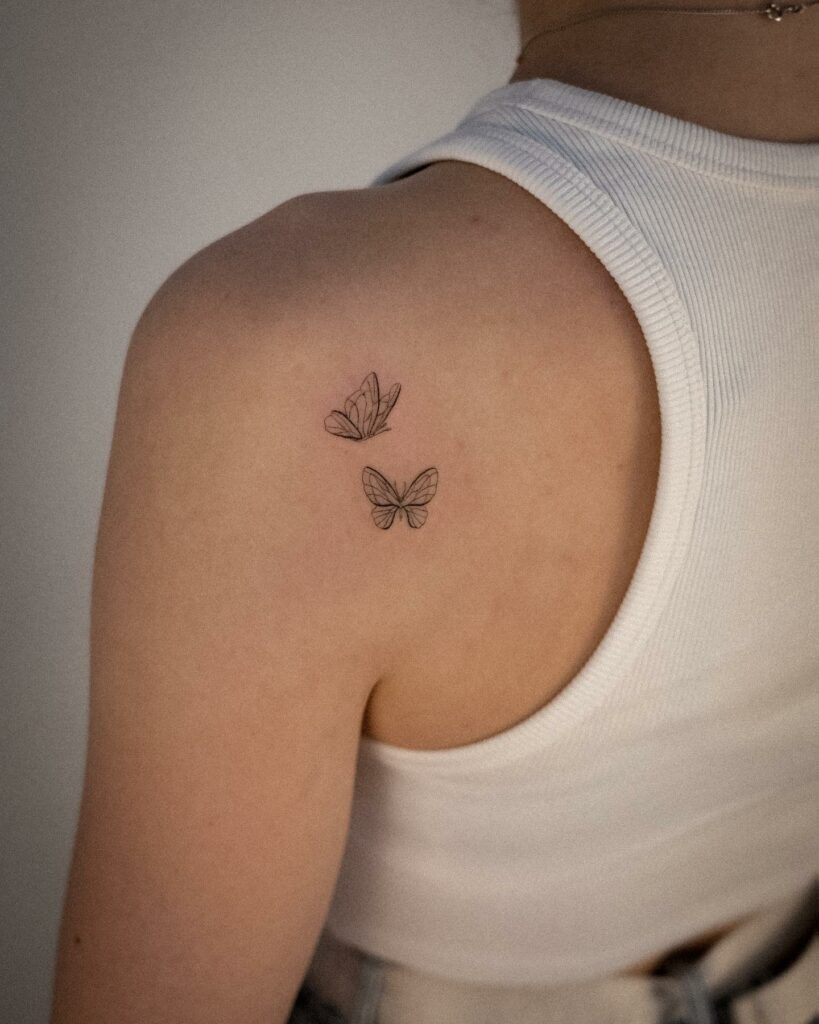 Butterfly tattoos are an absolute favorite amongst tattoo enthusiasts, and it's not hard to see why! This fine line tattoo style has become quite popular over the years, and most of us have at least one friend with a butterfly tattoo. It's not just a cute and delicate design, though – butterfly tattoos also carry deep meanings, such as love, transformation, and rebirth. If you're looking for a fine line tattoo that's both subtle and meaningful, you can't go wrong with a butterfly tattoo!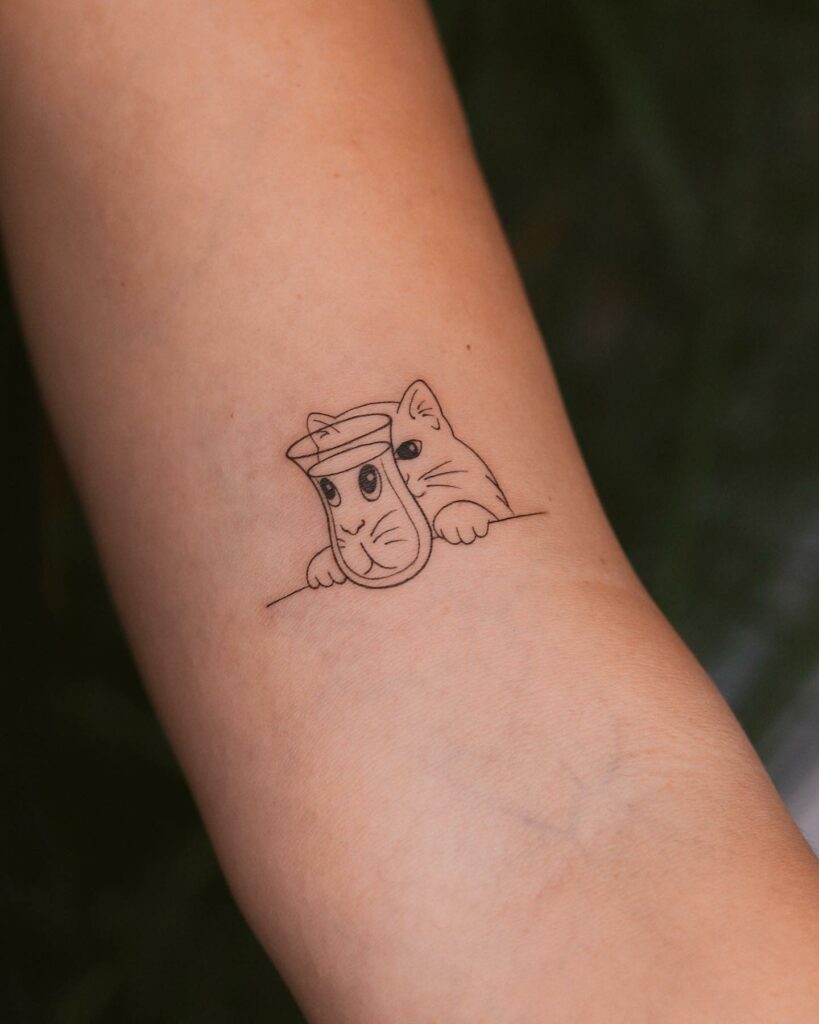 If you're looking for a tattoo design that is both meaningful and personal, why not consider getting an image of your furry friend? It's a popular choice among pet lovers, and for a good reason. This particular tattoo design showcases two adorable Turkish cats in a fine line style. The intricate details of the cats' fur and facial expressions are captured perfectly by the skilled tattoo artist. Plus, the symbolism behind this tattoo is powerful – cats are known for their resilience, making this an excellent choice for anyone who wants to commemorate their pet's strength and tenacity.
Fine Line Woman Tattoo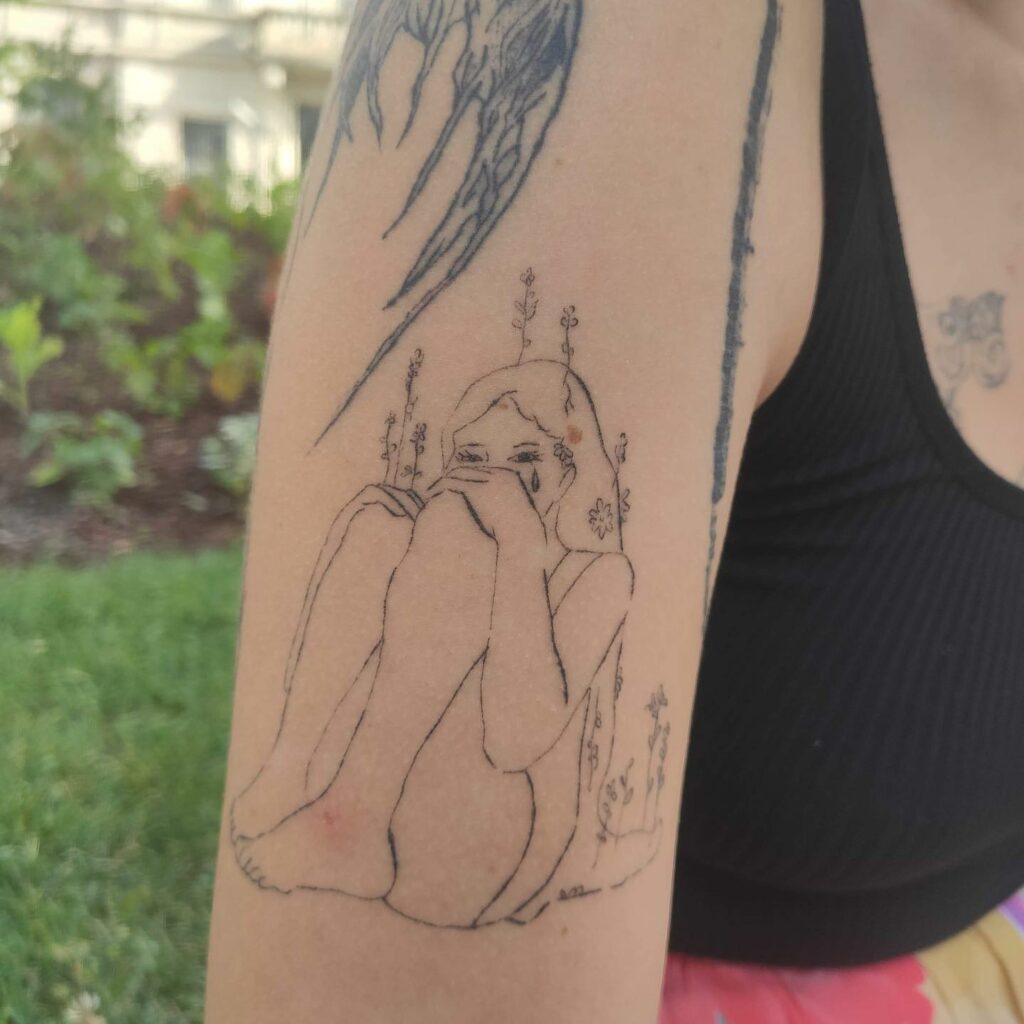 This delicate line tattoo is perfect for those who prefer a subtle tattoo style. The tattoo design depicts a calm and collected woman sitting in deep contemplation. It's a fantastic choice for those who enjoy solitude and introspection. Moreover, this type of fine line tattoo is gentle on the skin because no colored ink is used. This not only keeps the skin healthy but also helps to preserve the intricate details of the tattoo for years to come.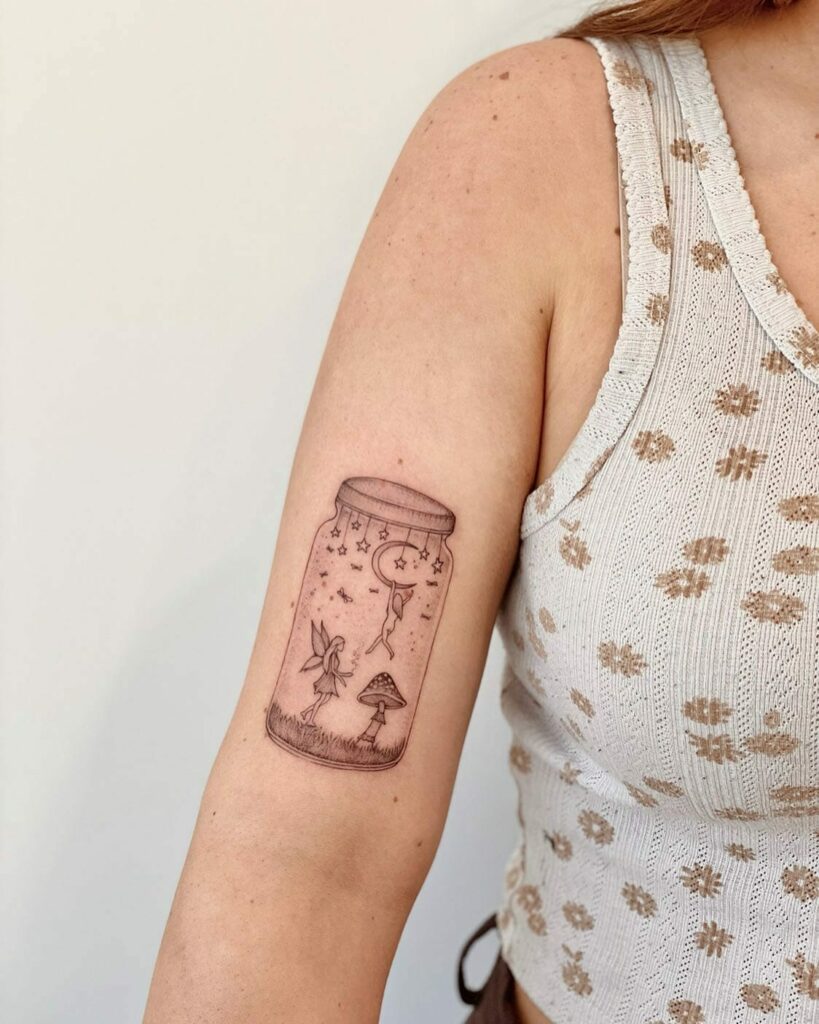 For those who love to immerse themselves in the magical world of fairies and enchanting tales, we have the perfect small tattoo design for you! This fine line tattoo features a beautifully detailed fairy jar, complete with a miniature fairyland created inside. The thin lines used in this design allow for an incredible level of subtlety and accuracy, resulting in a stunningly delicate and intricate work of art. Whether you're looking to showcase your whimsical side or simply adore the intricate beauty of this design, this fairy jar tattoo is a perfect choice for anyone seeking a touch of enchantment in their ink.
Romantic Couple Tattoo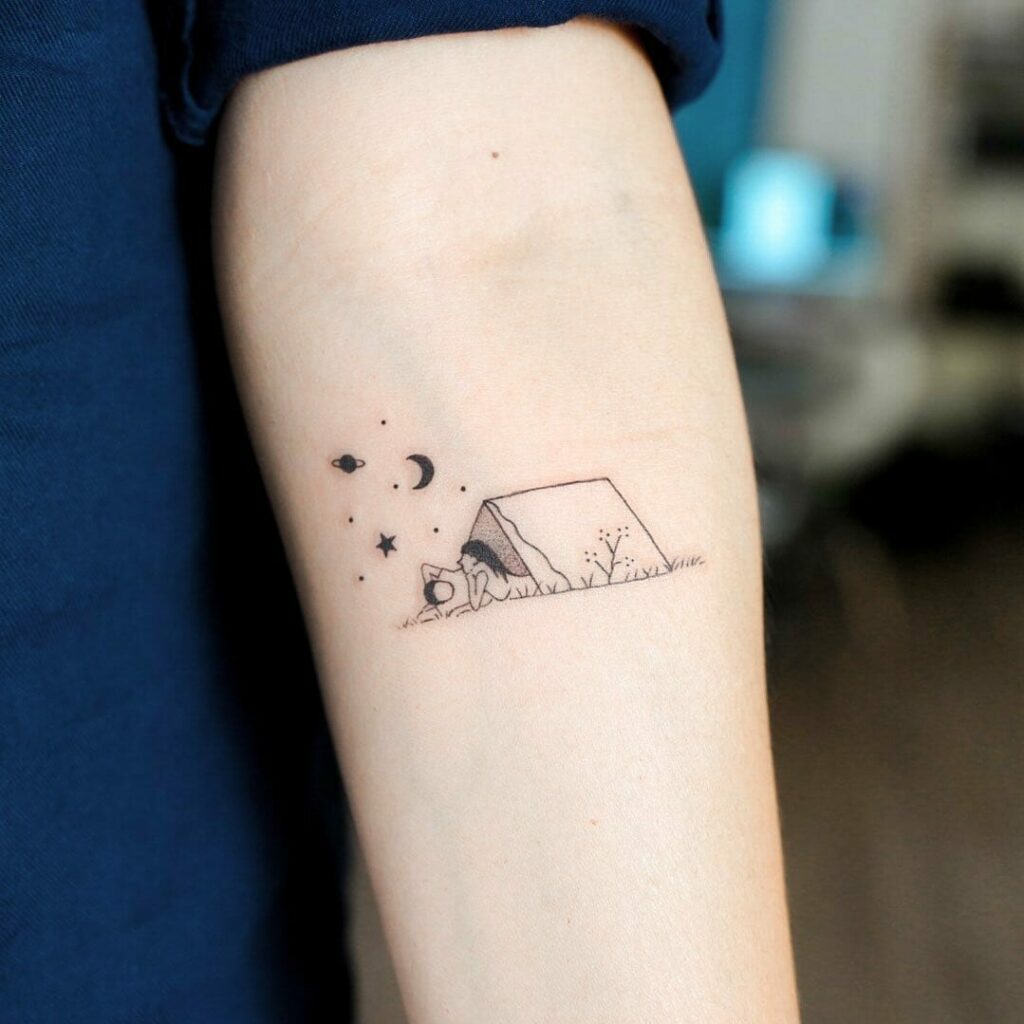 If you are looking for a charming and unique couple tattoo, then this one is for you. In this fine line tattoo, the couple is depicted lying down inside a tent under a starry sky. The celestial elements used in the tattoo design make it even more enchanting, creating a mystifying and romantic atmosphere. This type of tattoo is perfect for couples who want to express their love and share a special bond.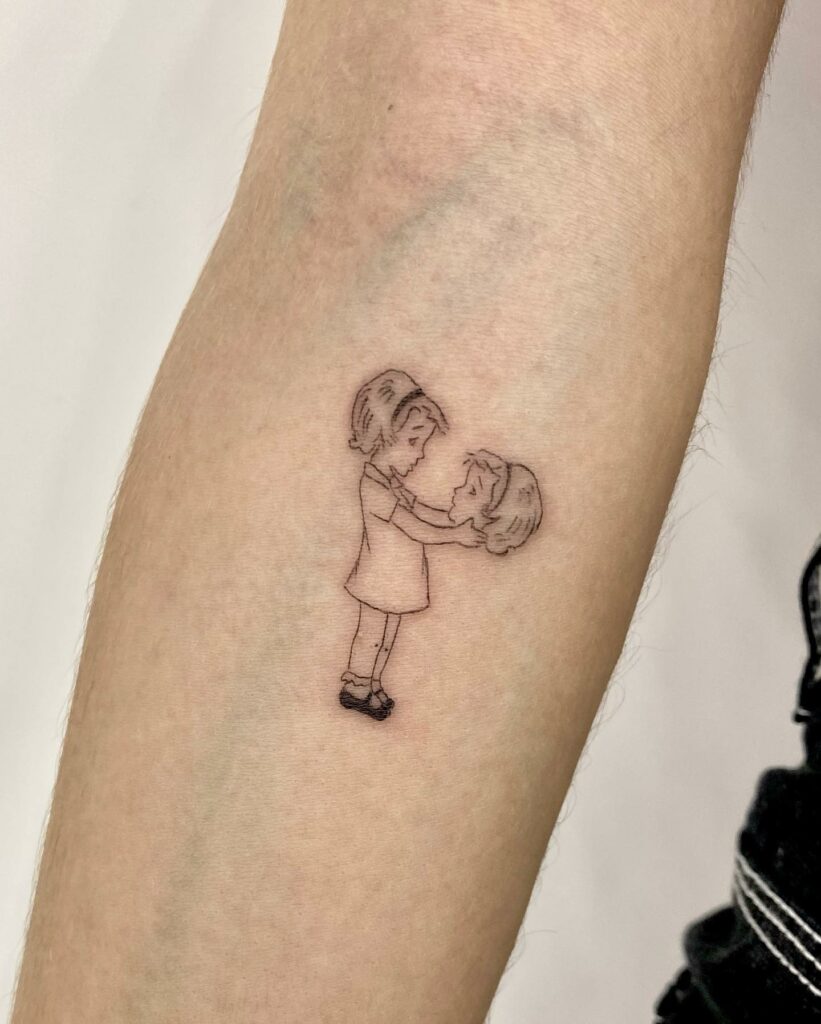 Featuring one person tenderly holding their partner's face, this tattoo is both adorable and heartwarming. If you and your partner have shared similar sweet moments, this design could be perfect for you. Keep in mind that line tattoos, including this one, may fade over time. If you notice the lines spreading or losing their crispness, don't hesitate to get a touch-up from your tattoo artist to keep it looking fresh.
Minimal Word Tattoo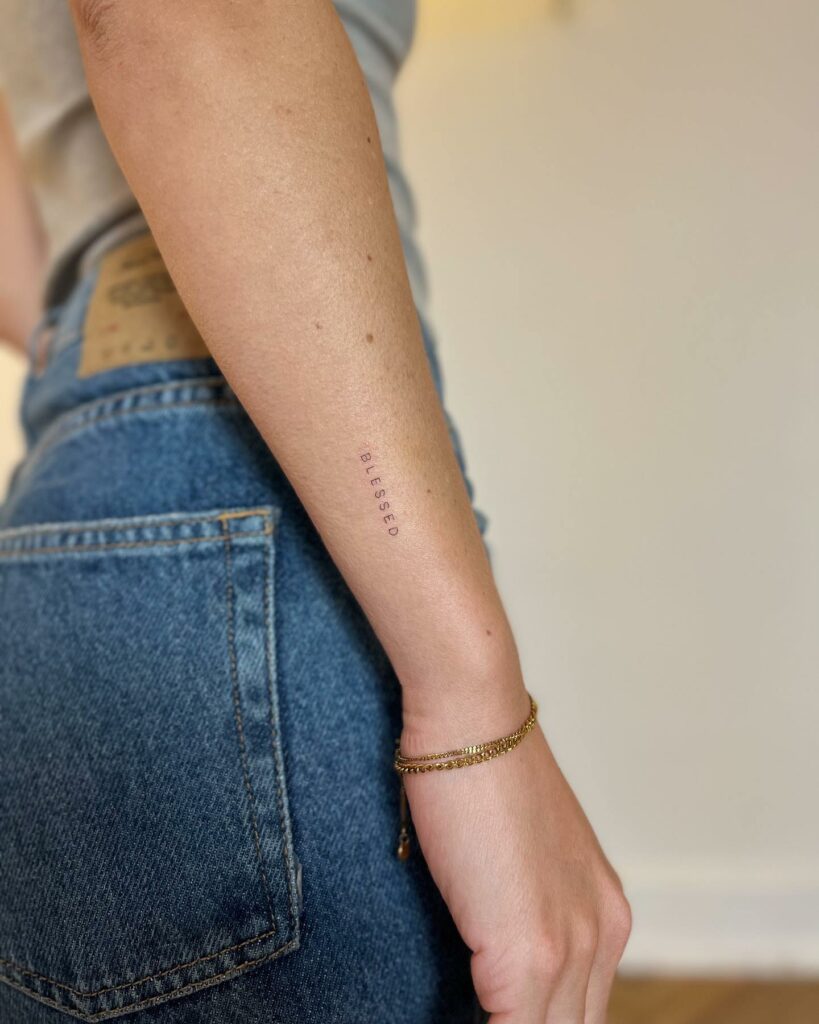 Tattoos are a great way to express yourself and what better way to do it than with a single word that has a deep meaning to you. Fine line tattoos with just one or two words can be a powerful and elegant way to show off what motivates or drives you in life. Simple elements can also be added to make the tattoo more unique and personalized to your taste. If you're looking for a subtle yet impactful tattoo design, consider getting a fine line tattoo with your favorite word.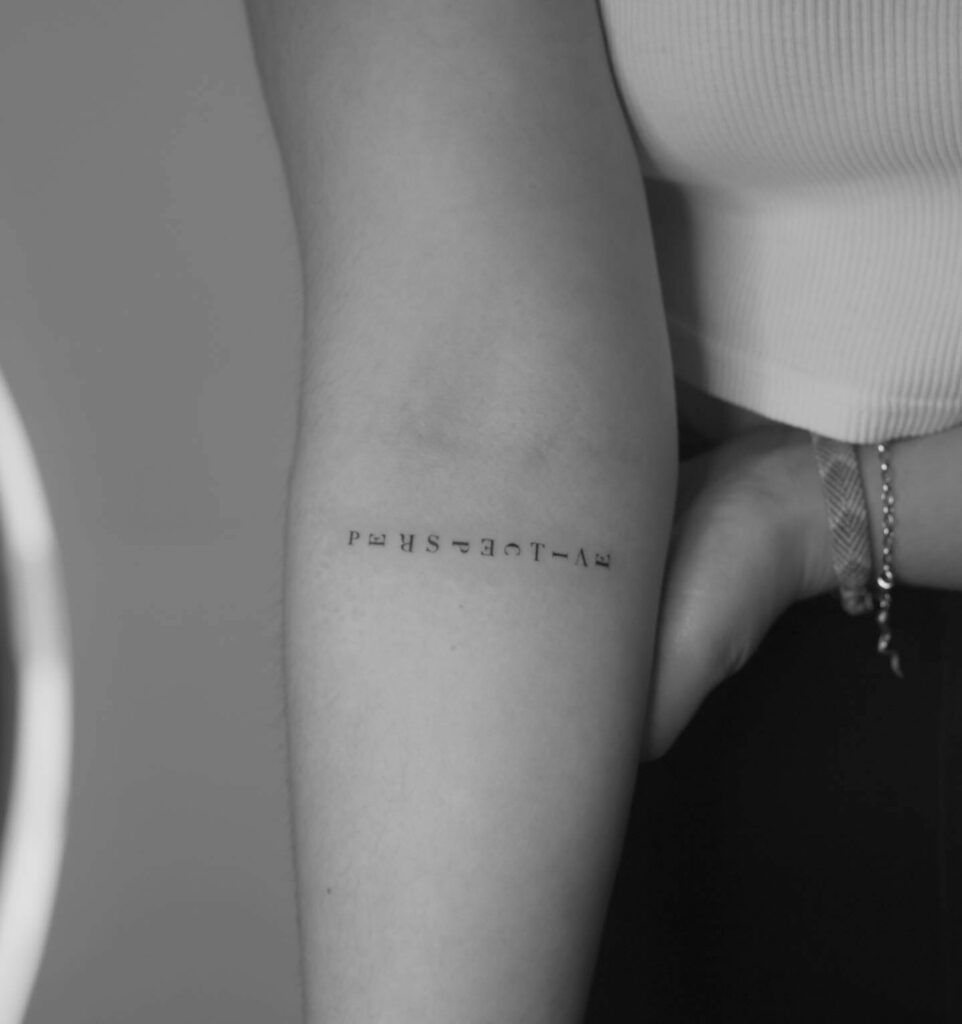 This exquisite tattoo boasts a powerful message inked in bold, capital letters that read 'PERSPECTIVE.' Though simple, the intricate thin lines of this tattoo elevate its charisma to a whole new level. Such designs resonate with those who believe in the power of single words to drive their life. These single-word tattoos are often inked on the side of fingers, a subtle placement that adds to the elegance of the design. So, if you are someone who values simplicity and seeks inspiration from powerful words, a fine line tattoo like this one might just be the perfect choice for you!
Fine Line Flower Tattoo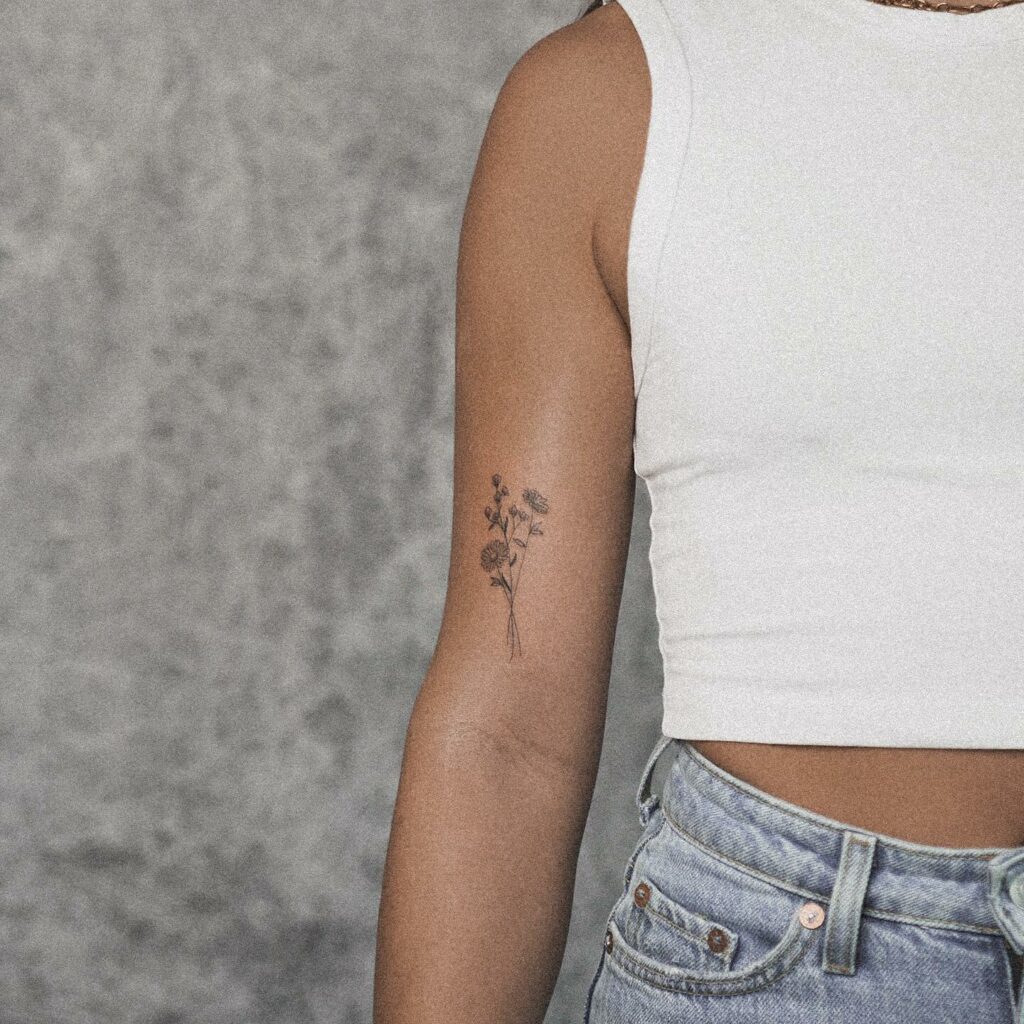 Flowers are universally adored, and they make for stunning tattoo designs. This fine line flower tattoo located just above the elbow is an understated yet striking choice. If you prefer tattoos that are more discreet and not too attention-grabbing, then this minimalistic design might be just what you're looking for. Similar flower tattoos can be placed on various body parts, including the ankle, forearm, and back.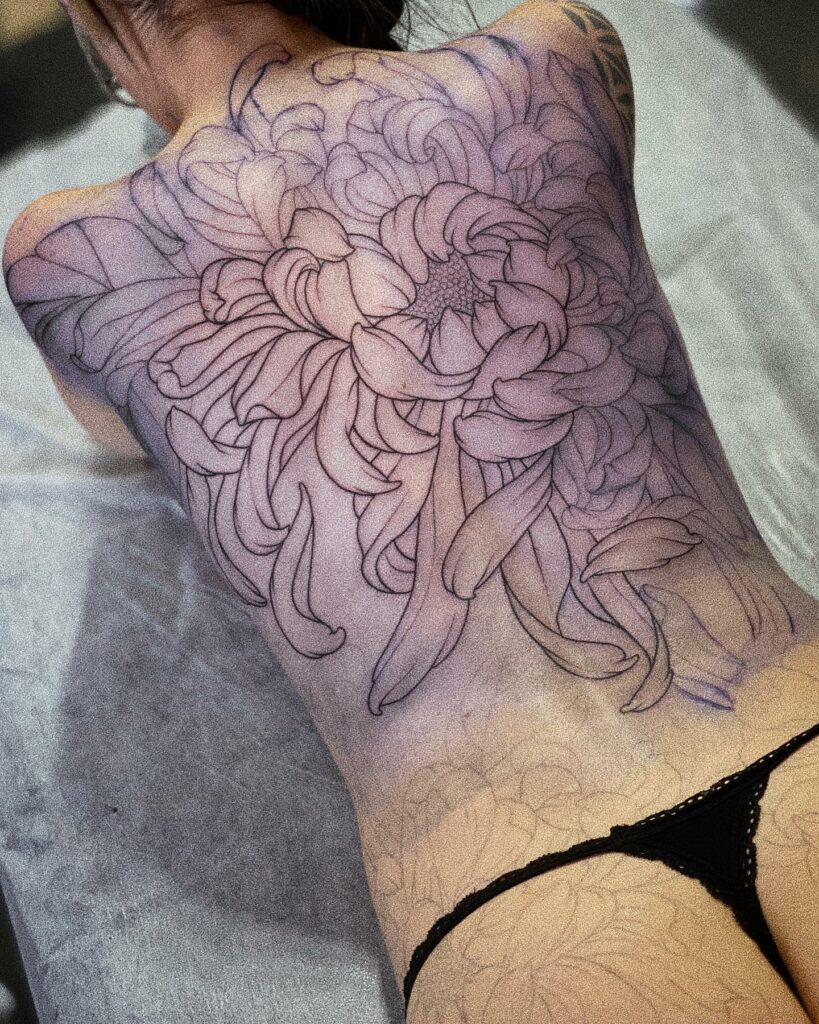 Flowers have been a timeless classic in the tattoo industry, and this beautiful fine line chrysanthemum tattoo is no exception. The elegant design covers the entire back, signifying positivity, peace, joy, rebirth, and vitality. This tattoo is a popular choice among women who want to express their love for their family and children. The fine lines of the chrysanthemum flowers give this tattoo a delicate and graceful touch that is sure to catch anyone's attention.
Single Needle Quote Tattoo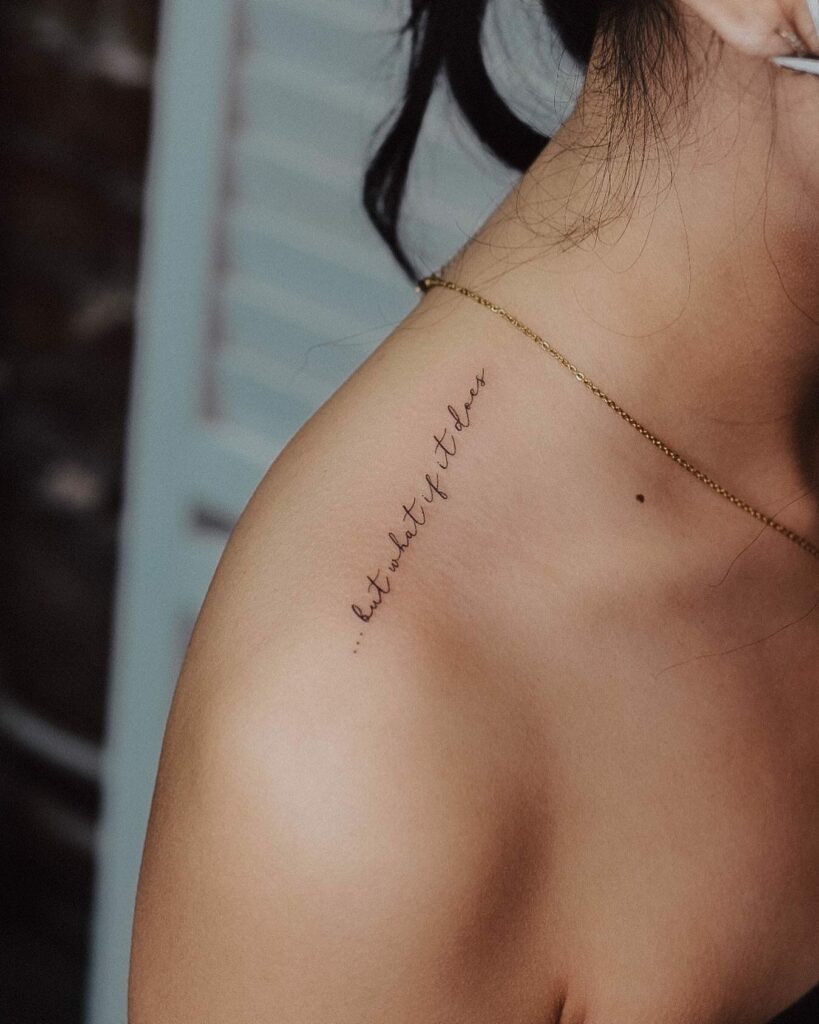 If you're someone who finds inspiration in quotes or one-liners, then a fine line tattoo with a meaningful quote may be just what you're looking for. These types of tattoos have become increasingly popular because they allow people to showcase their personal mantras or life philosophies in a beautiful and artistic way. The possibilities are endless, and the placement of such tattoos varies from person to person. You can choose to have it on your wrist, forearm, or even behind your ear.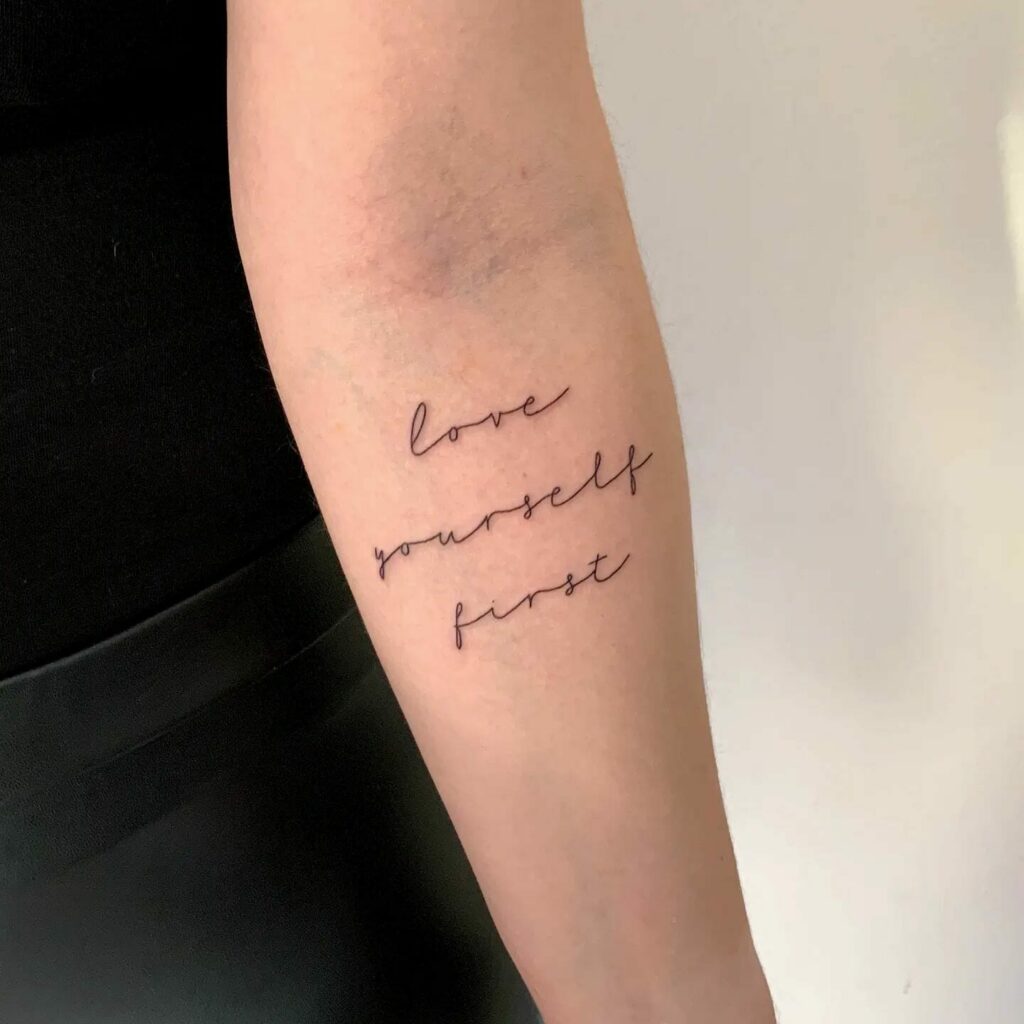 This fine line tattoo is created with a single needle, meaning you'll experience less pain during the process. Plus, single-needle tattoos heal quickly, so you can show off your new ink in no time. These tattoos are perfect for anyone who wants a subtle yet impactful design.
Fine Line Finger Tattoo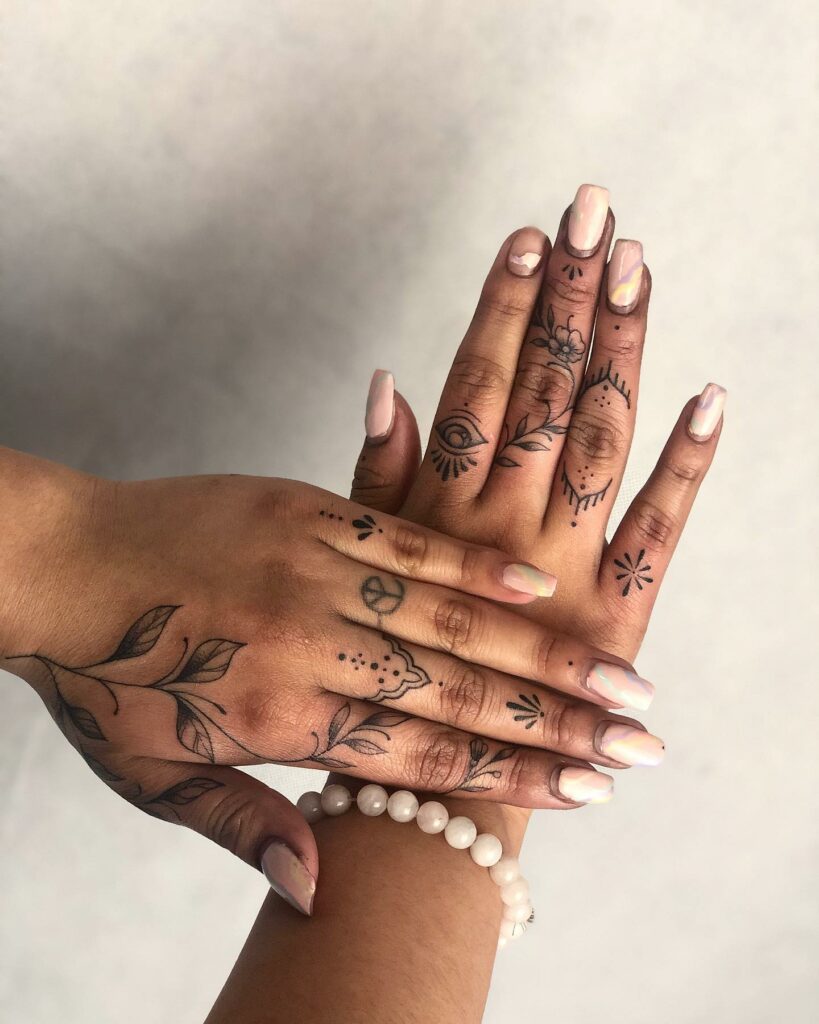 Finger tattoos are one of the hottest trends in the tattoo world, and they're sure to make a statement. Take this tribal finger tattoo, for example – it's simple yet powerful. With its delicate lines and perfectly executed shapes, it's a great way to show off your personality and style. And if you're looking to accessorize, finger tattoos are perfect for pairing with rings and other jewelry.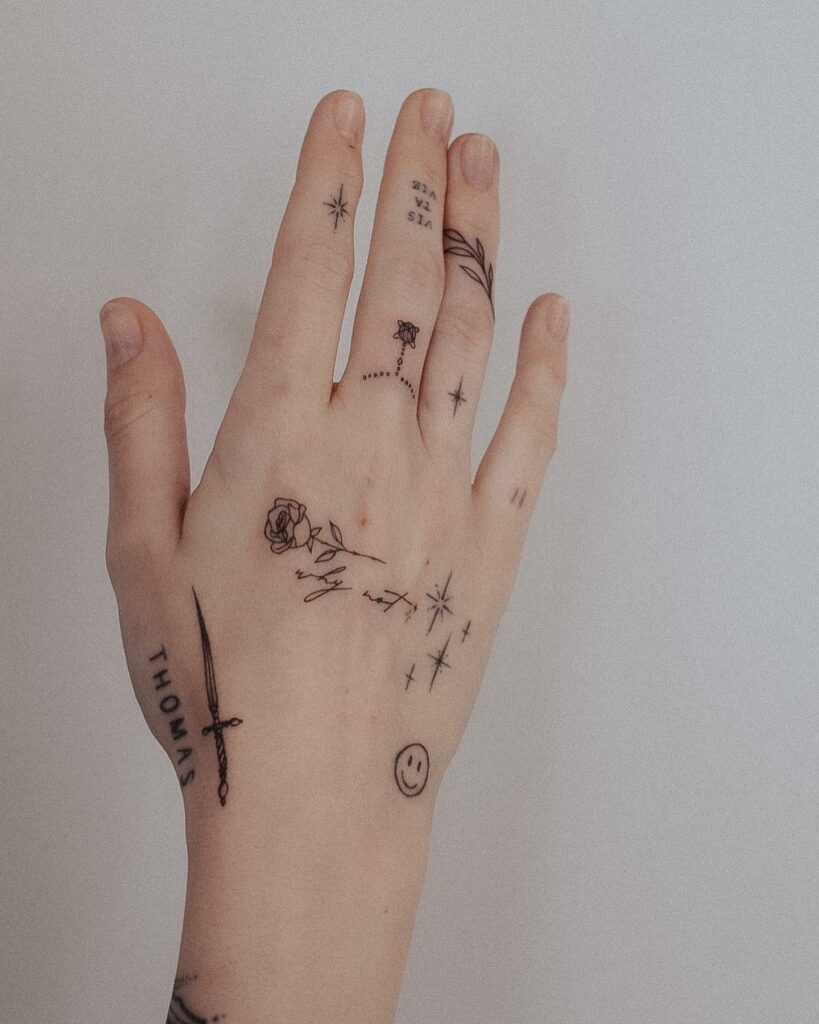 Finger tattoos are a trendy and minimalistic way to express yourself. This perfectly inked finger tattoo is a great example of how a small design can have a big impact. However, it's essential to keep in mind that finger tattoos require extra care and attention, as they are prone to fading and blowouts. Avoiding exposure to UV rays is highly recommended to keep your finger tattoo looking vibrant and fresh for years to come.
Cute Fine Line Tattoos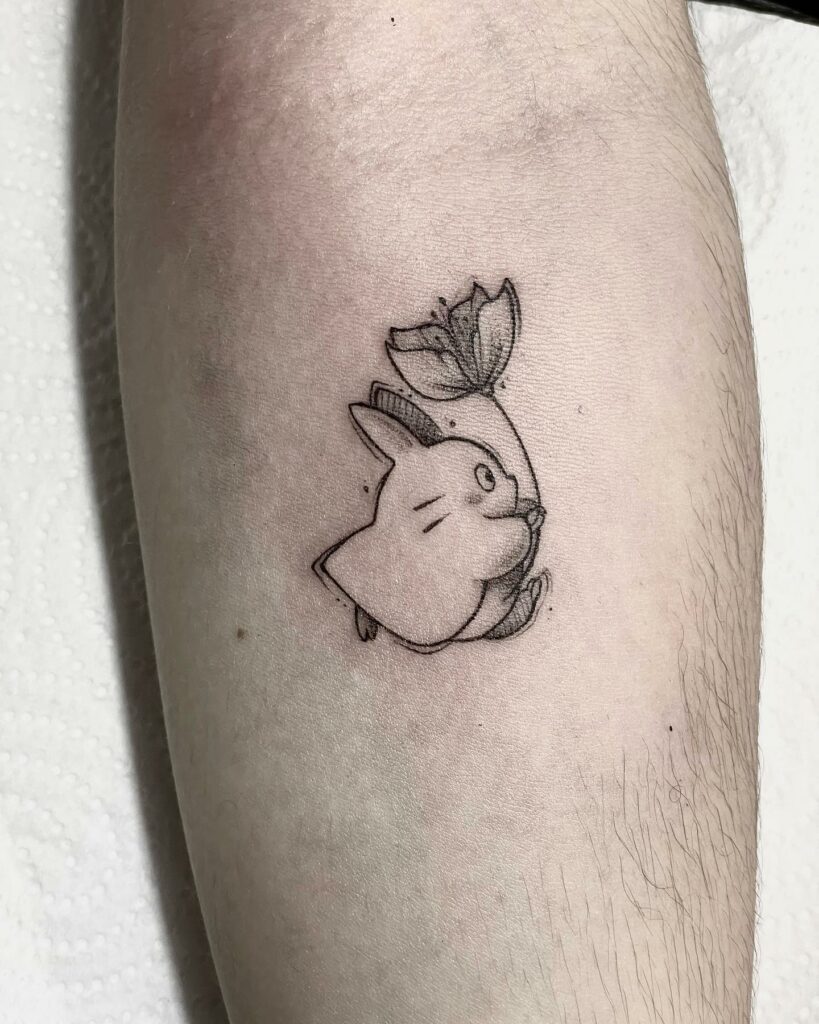 If you're a fan of a particular cartoon character, you can show your love by getting a fine line tattoo of them. The detailed lines and artistry used by the tattoo artist can bring your favorite cartoon character to life on your skin. Whether it's Mickey Mouse on your forearm or Bugs Bunny on your ankle, these beloved characters can be inked on any part of your body. So, why not turn your childhood memories into a timeless tattoo?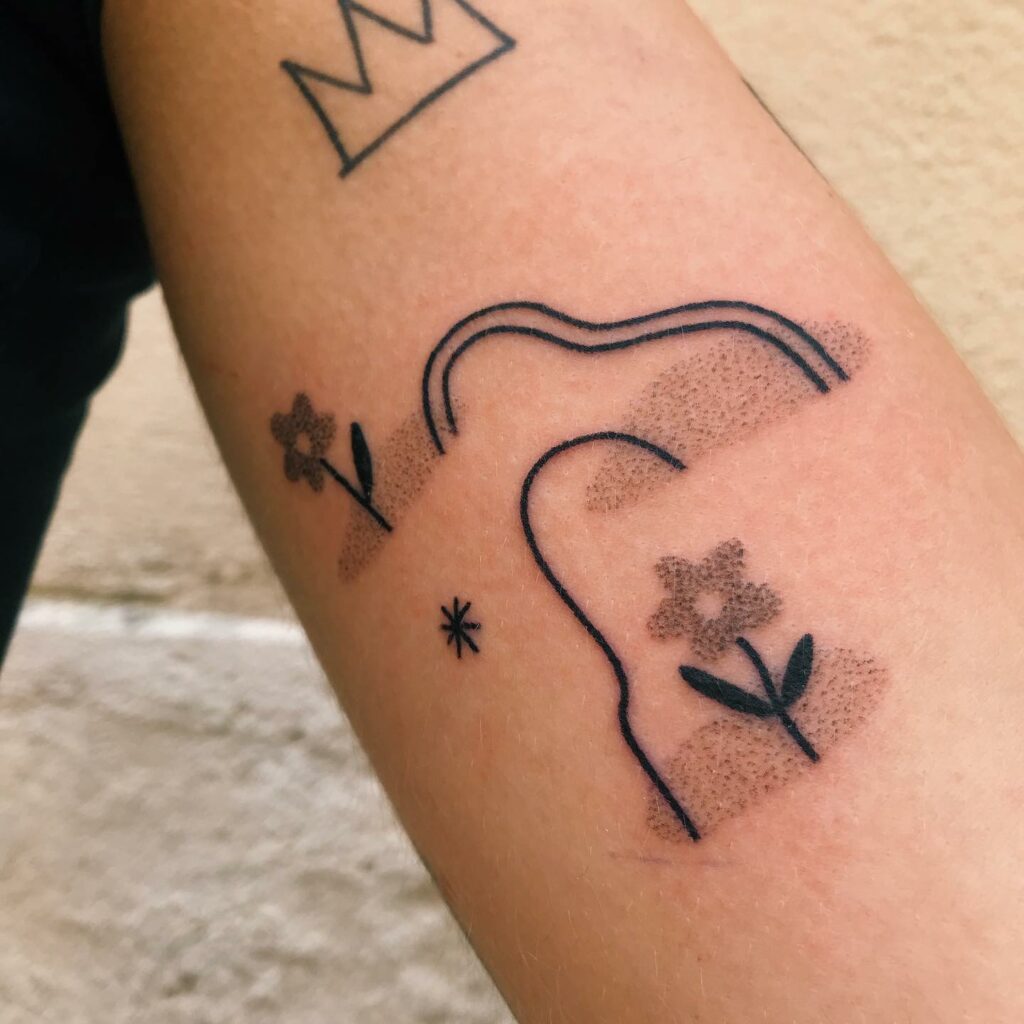 If you are a fan of cute and subtle tattoos, then you will love this next example of a thin line tattoo. This design incorporates playful elements that make it a fun and unique addition to your body art collection. One of the great things about fine line tattoos is that they can complement any style or outfit, making them a versatile choice.
Now that you have seen some of the best examples of fine line tattoos, you may be ready to book an appointment with a skilled tattoo artist. Many people wonder about the age restrictions for getting tattoos, but the truth is that age is just a number when it comes to expressing yourself through body art. As long as you are comfortable with your decision and have the consent of a parent or legal guardian if you are under 18, you can enjoy the beauty and creativity of tattoos at any age.
feature image from Pinterest – Want your tattoo to look brighter? Try "Tattoo Balm"