In the panorama of body art, the stalwarts like forearm and back tattoos have long commanded our attention. Yet, there exists an unassuming contender in this vibrant realm: the elegant anklet tattoo. Though diminutive in scale, these dainty pieces pack a punch that belies their size, deftly catching the eye of discerning observers.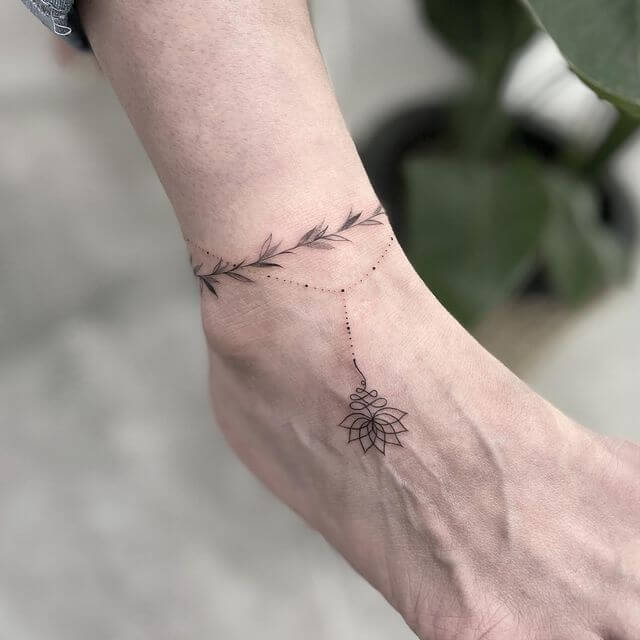 Ever found yourself in the throes of curiosity, pondering the significance of a woman sporting an anklet tattoo? The symbolism of such a piece is ingeniously straightforward. Anklets, traditionally worn as decorative bands around the ankle, are a beloved adornment among many, particularly women. A tattooed anklet, then, is an inventive reinterpretation of this classic accessory – a permanent embellishment that needs no clasps or chains.
In the world of anklet tattoos, permanence takes on an enchanting twist, allowing wearers to etch their favorite motifs onto their ankles, creating the illusion of a perpetual anklet. This ingenious blend of beauty and endurance has made the anklet tattoo a rising star in the tattoo realm.
Of course, transforming skin into canvas comes with its own considerations. An ankle tattoo, with its inherent intricacy, usually costs between $100 and $200, depending on the complexity of the design and the color palette chosen. It's a journey that can tread the line between pleasure and pain; the delicate skin of the ankle might wince under the needle, but the end result, if crafted with care, is nothing short of strikingly stylish.
Platforms like Pinterest, among others, are a treasure trove of anklet tattoo designs. They serve as a showcase for this burgeoning trend, and a fount of inspiration for those contemplating adding this subtle yet striking piece to their personal tapestry of body art.
Fuss-Free Anklet Tattoo Designs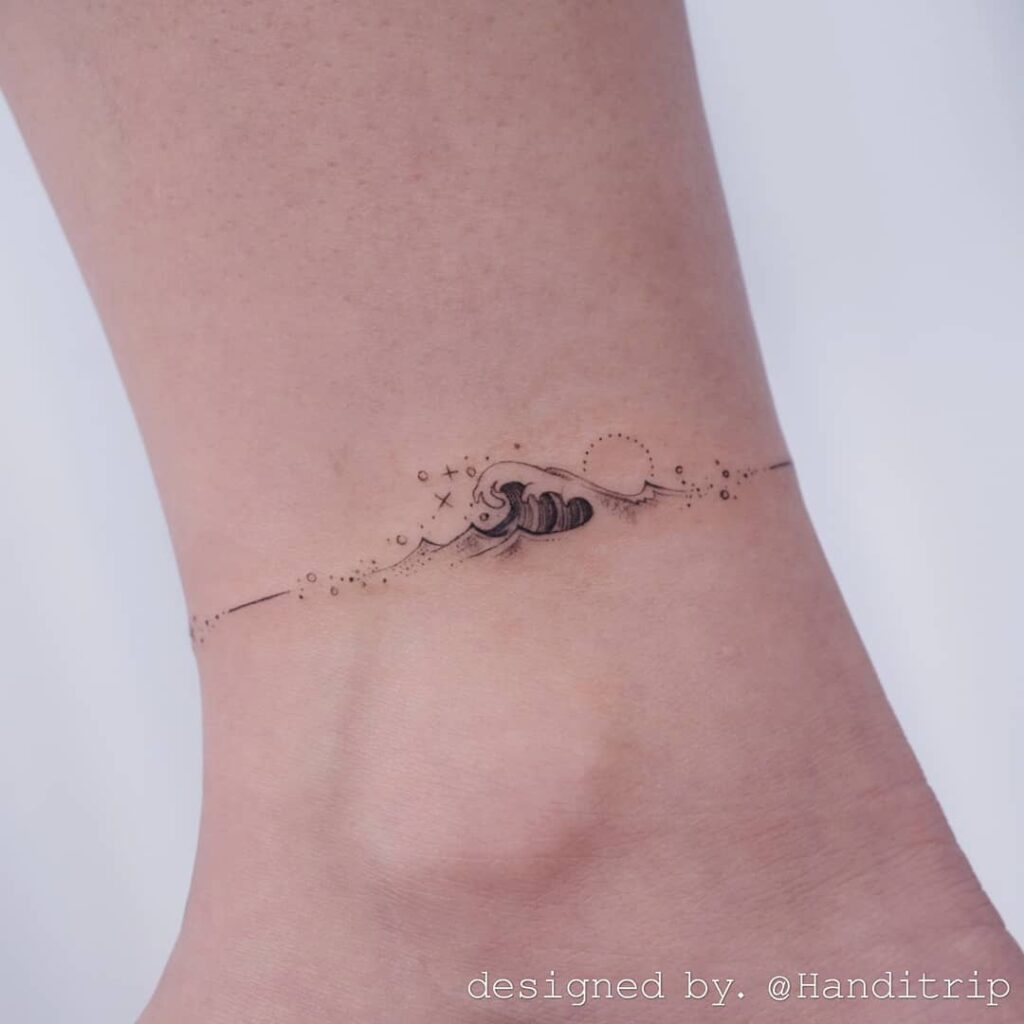 For those who admire the quiet power of understatement, the charm of anklet tattoos is found in their simplicity. Their unobtrusive elegance lends itself perfectly to those of us seeking a more subdued and sophisticated canvas for our body art. As an ankle tattoo first-timer, take some time to explore the latest trends with your artist, seeking a design that strikes a chord with your minimalist sensibilities.
Quirky And Fun Tattoo Ideas
Are you a playful spirit with a penchant for whimsy? Anklet tattoos can be a perfect canvas for depicting characters and themes that hold a special place in your heart. For devotees of Studio Ghibli, imagine Totoro or Jiji from 'Kiki's Delivery Service' immortalized in a tiny tattoo around your ankle. Princess Mononoke motifs could lend an adventurous aura to your anklet tattoo – a vibrant homage to the worlds that have captured your imagination.
Flower Tattoo Ideas For People Who Want To Experiment
Embracing the flora of body art can be a delightful way to experiment with your anklet tattoo. Picture delicate forget-me-nots or soft ivy leaves encircling your ankle, evoking an intricate botanical bracelet. Platforms like Pinterest offer a veritable garden of floral tattoo inspiration. If roses are your preferred blooms, consider miniature versions to maintain the piece's understated charm.
Vibrant Coloured Ankle Tattoo Ideas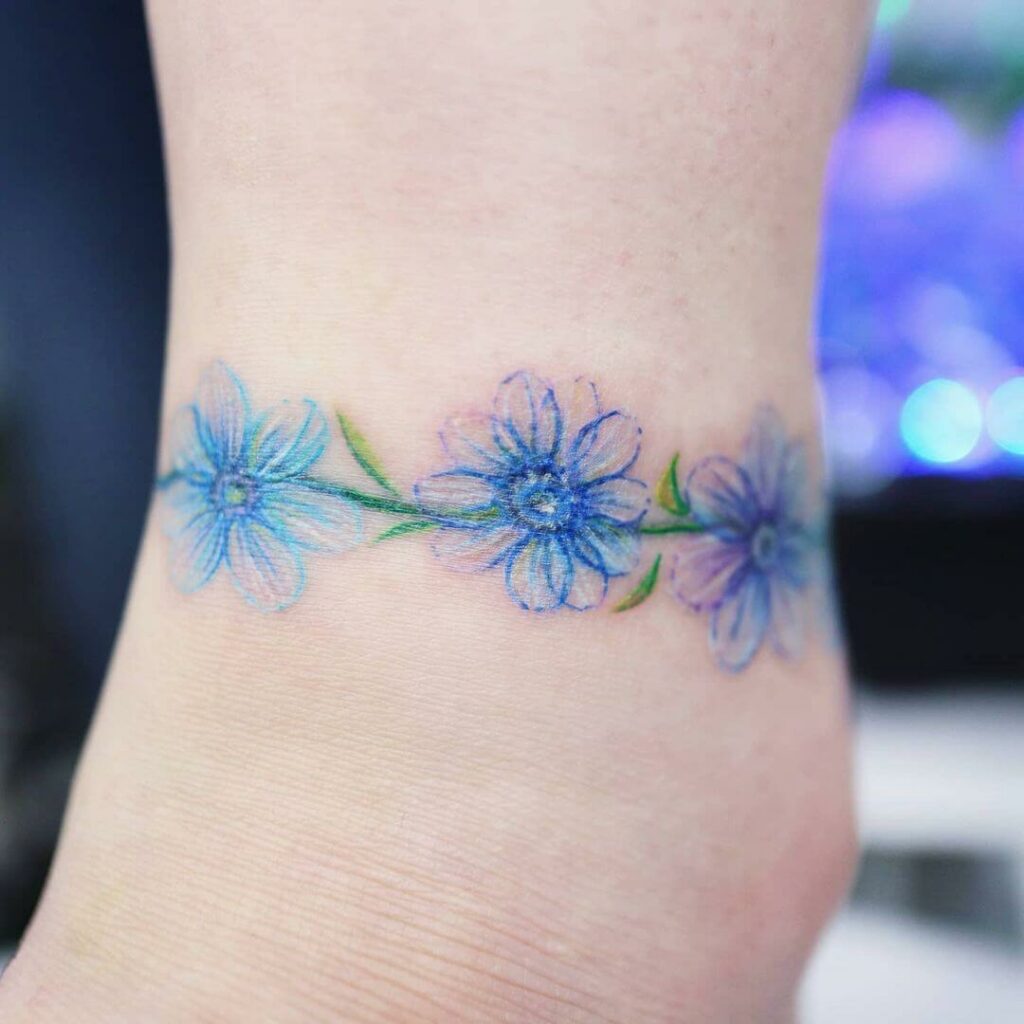 Want to add a splash of color to your ankle artistry? Bright hues can enliven even the simplest of anklet tattoo designs, transforming them into captivating pieces of personal expression. Imagine the allure of an anklet tattoo enlivened with shades of lavender, translucent blue, or fresh green – a subtle yet vibrant statement of style.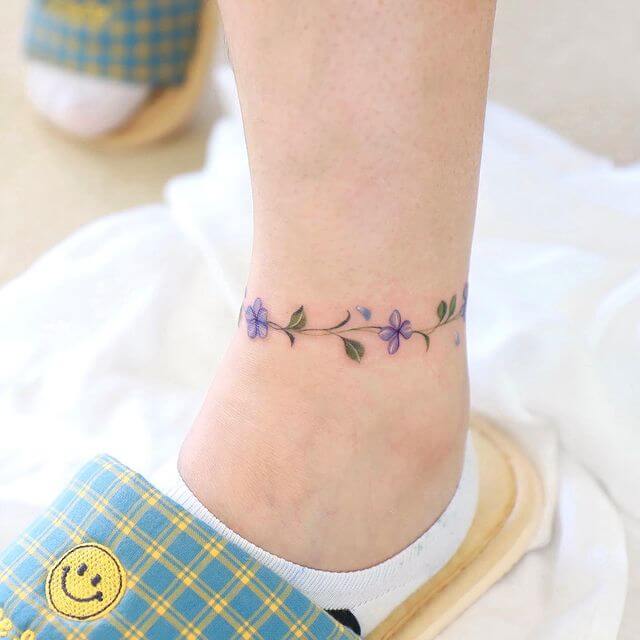 Ideas For Anklet Tattoos With Name Tags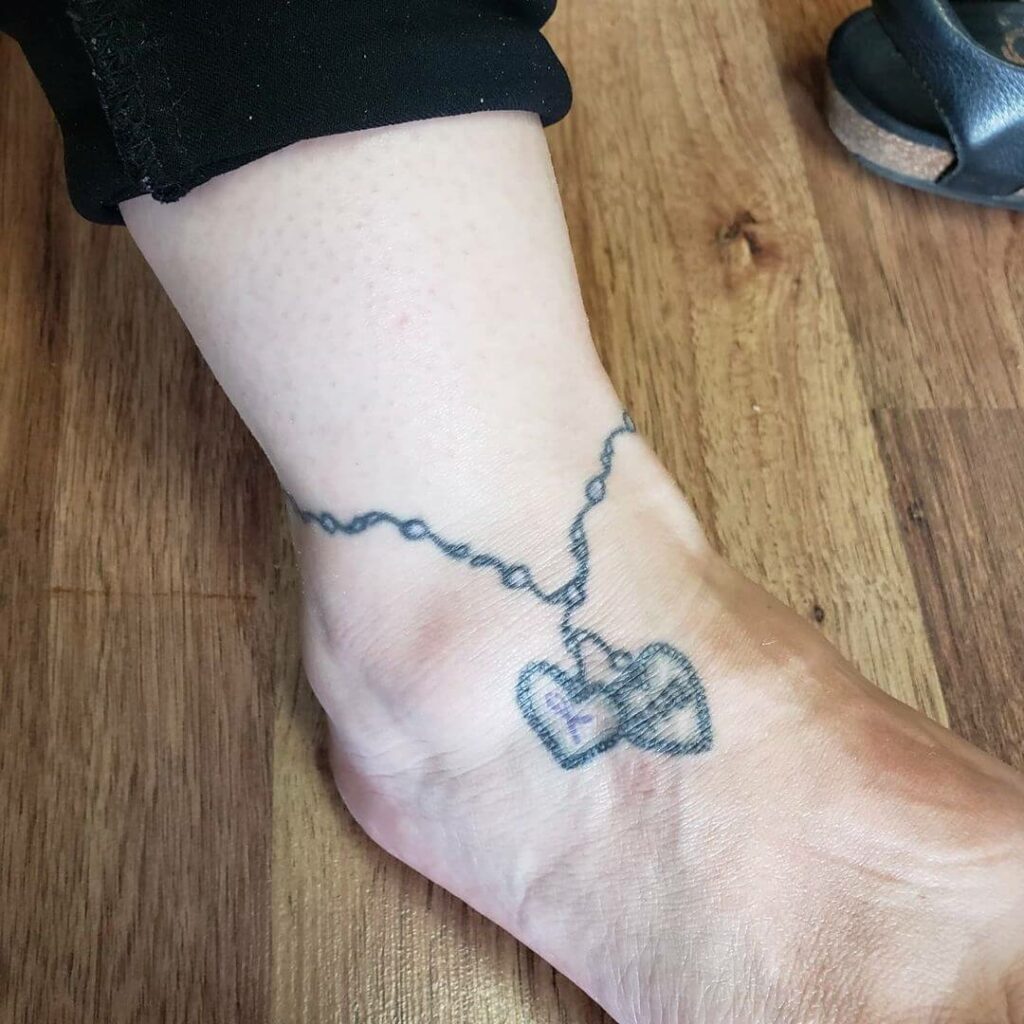 For those who appreciate the personal touch, anklet tattoos can incorporate cherished names or initials, nestled within tiny hearts or flowers. This sweet gesture weaves your loved ones into your body art, creating a lasting symbol of your connection. Unsure about the perfect font for your name tags? Look no further than Pinterest for typographical inspiration.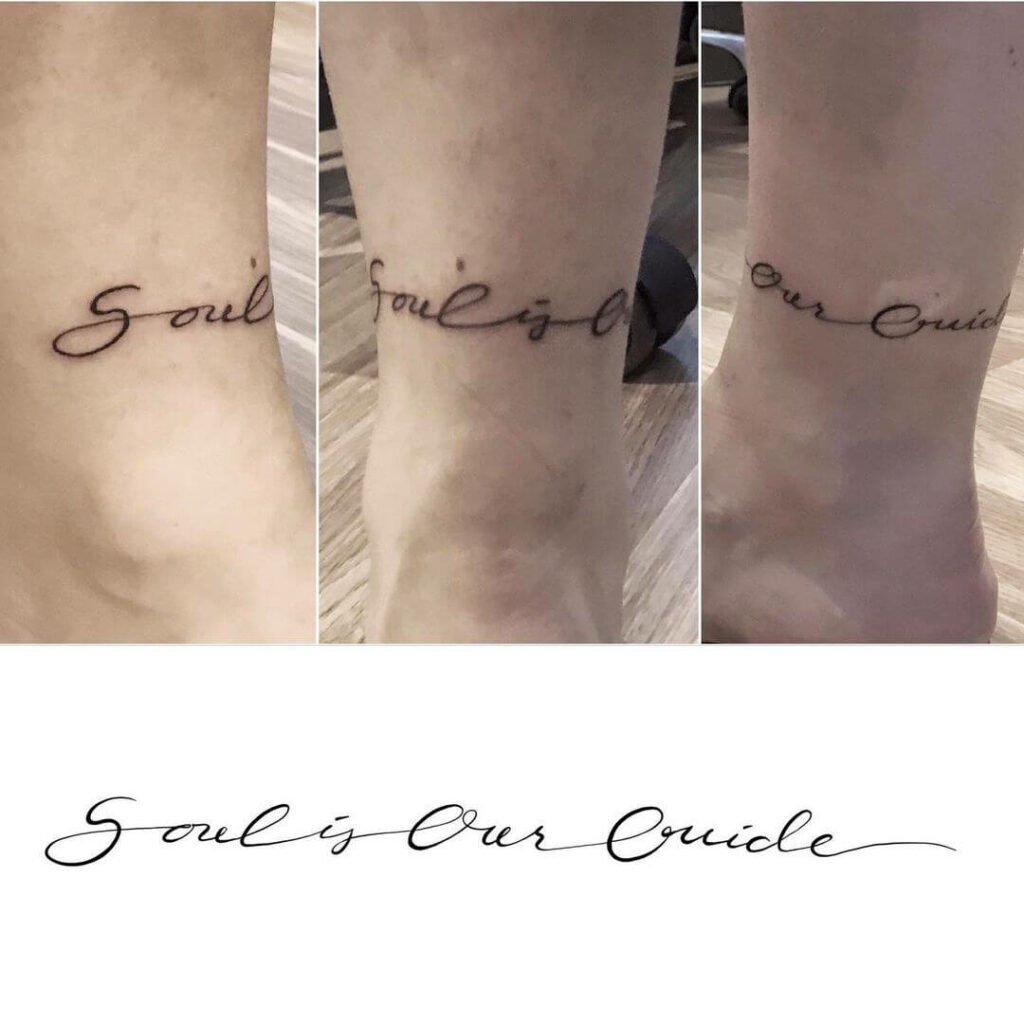 The charm anklet tattoo offers a unique opportunity to celebrate life's milestones. Envision a charm bracelet tattoo around your ankle, to which you can add new symbols with each significant event. From graduation to major career accomplishments, your anklet can grow into a living tapestry of your personal journey.
Ankle Bracelet Tattoos For Jewelry Lovers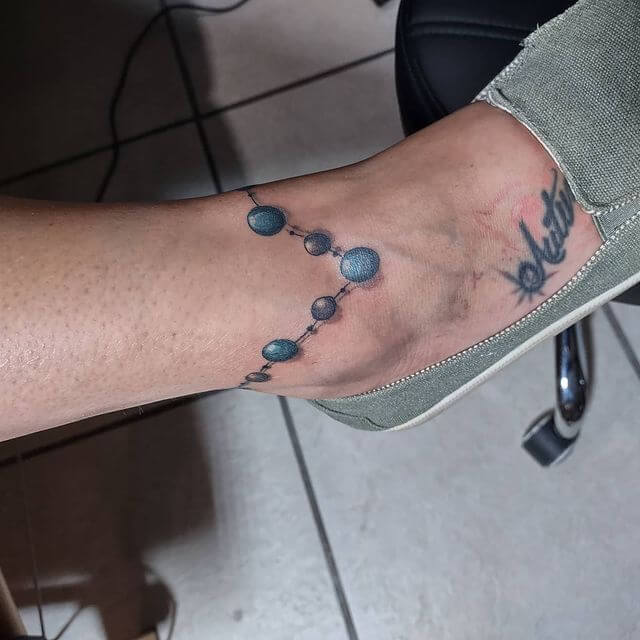 Jewelry lovers, prepare to be enchanted by the concept of ankle bracelet tattoos. Picture a tattoo mimicking the intricate design of your favorite anklet, beautifully accentuating your ankle when paired with a skirt or ankle-length pants and flats. When colored with care, these tattoos can appear as genuine pieces of jewelry, adding a permanent touch of glamour to your look.
Fancy something more elaborate? An intricate anklet tattoo design can set you apart, but careful planning is essential to avoid a cluttered look. Work closely with your tattoo artist, ensuring your design is honed to perfection before the needle touches the skin. Inspiration can be drawn from platforms like Pinterest, but remember that replicating a design involves adaptation to your unique canvas – your body.
Different Designs To Add To Your Ankle Tattoo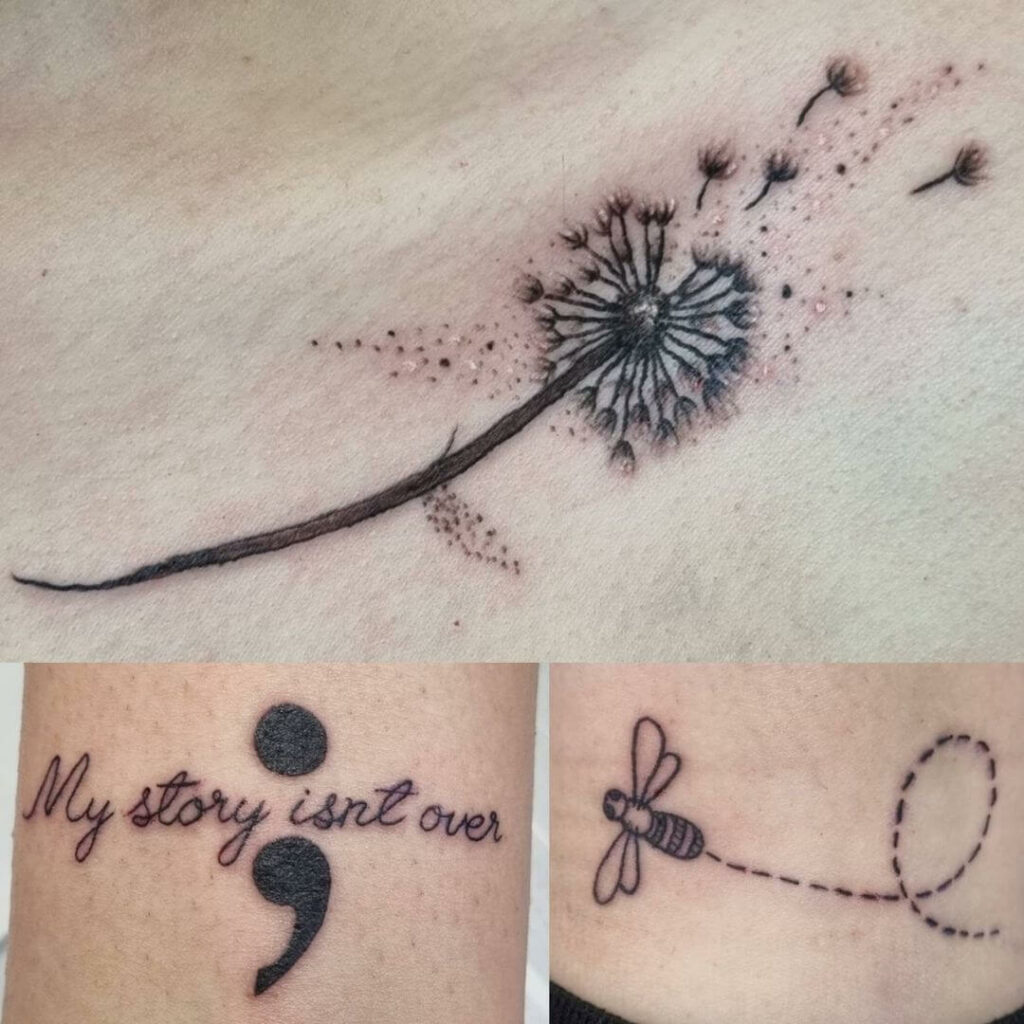 The world of anklet tattoos is ripe with potential for personalization. Bees, locks, keys – the sky's the limit when it comes to symbols and motifs. Each design element you add to your anklet tattoo makes it more unique, more distinctively you.
Amazing Anklet Tattoo Ideas For Music Lovers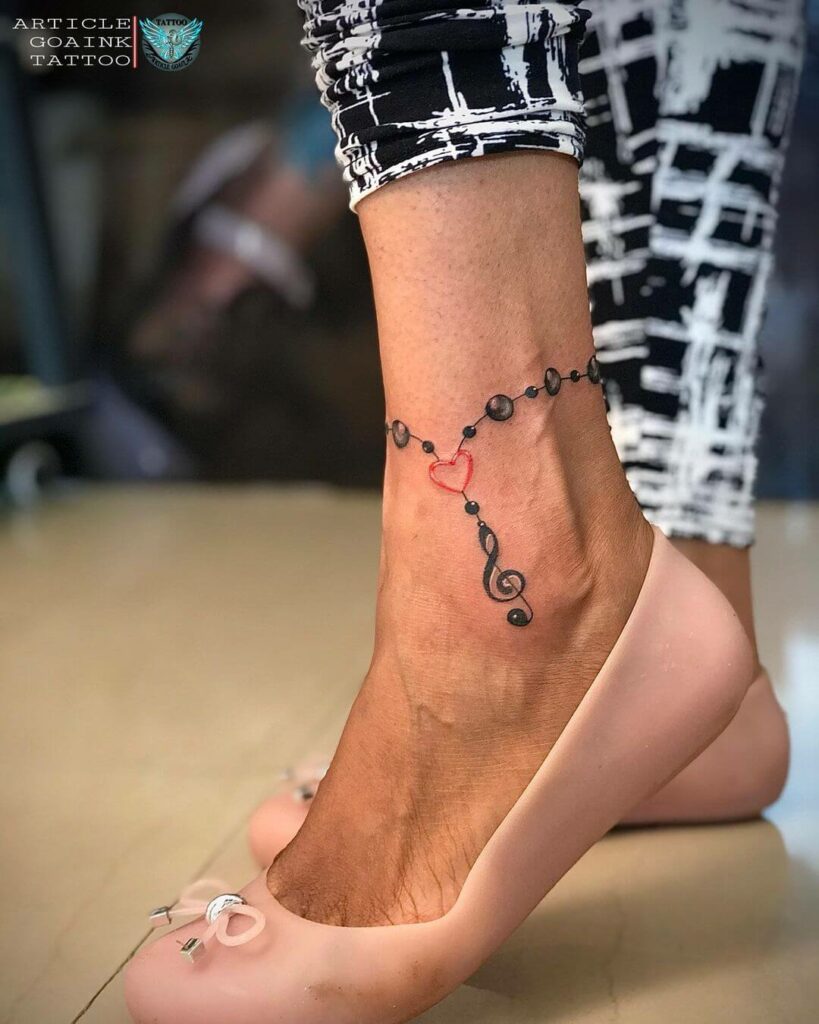 Finally, for the music lovers out there, consider weaving your passion into your anklet tattoo. Imagine an anklet tattoo adorned with musical notes – a melodic twist on this subtle form of body art that will resonate with your musical soul.
Conclusion
As we bring this exploration of anklet tattoos to a close, remember that the location and design of your body art are deeply personal decisions. The ankle presents a subtle yet expressive canvas, and anklet tattoos, with their understated elegance, are a testament to this. Their placement allows you to display or conceal them with ease, offering an element of control over your personal exhibition of body art.
As for the cost, expect to budget between $100 and $200 for your anklet tattoo, depending on the complexity and color scheme of the design. However, this investment pays off in the form of a permanent accessory that you can cherish and display as you please.
Just as every rose has its thorns, the journey towards an anklet tattoo does come with its share of potential discomforts. The delicate skin around the ankle can make the tattooing process a bit of a tightrope walk between pain and pleasure. However, a skilled tattoo artist will guide you through the process, ensuring the end result is a thing of beauty.
Additionally, while an anklet tattoo can be a beautiful expression of personal style and meaning, it's essential to be aware of potential risks. These can include allergic reactions, infection, or scarring. Hence, choosing a reputable, professional tattoo artist and ensuring proper aftercare is vital to mitigating these risks.
In the end, whether you choose to adorn your ankle with a simple band, a colorful creation, or a charm-filled tribute to your personal journey, the magic of anklet tattoos lies in their ability to weave tales on the smallest of canvases. After all, isn't it these quiet whispers of individuality that make the tapestry of body art so profoundly compelling?
feature image from Pinterest