Hey there! Are you tired of looking at your old and faded tattoo and want something new and fresh? As a tattoo expert, I'm here to help! One of the best ways to cover up an old tattoo is by getting a new one. And the good news is that it's pretty simple!
Many people fall out of love with their old tattoos for various reasons, such as fading or damage, or simply wanting a change in design. But the solution is easy: you can cover up your old tattoo with a new one. Contrary to popular belief, tattoo removal doesn't always have to involve a laser. Your tattoo artist can easily cover up your old design with black ink, no matter how big or small the old tattoo is.
Cover-up tattoos are a great way to hide any part of your skin that you're not happy with, and they're pretty efficient too. The key to a successful cover-up is to completely fill in the old tattoo with black ink, which will ensure that the previous design is fully concealed.
If you're still unsure about which design to get, don't worry! I've compiled some amazing cover-up solid black tattoo designs that you can check out. Your artist will work with you to come up with the perfect design that not only covers up your old tattoo but also reflects your style and personality. So, get ready for a fresh new tattoo that you'll love!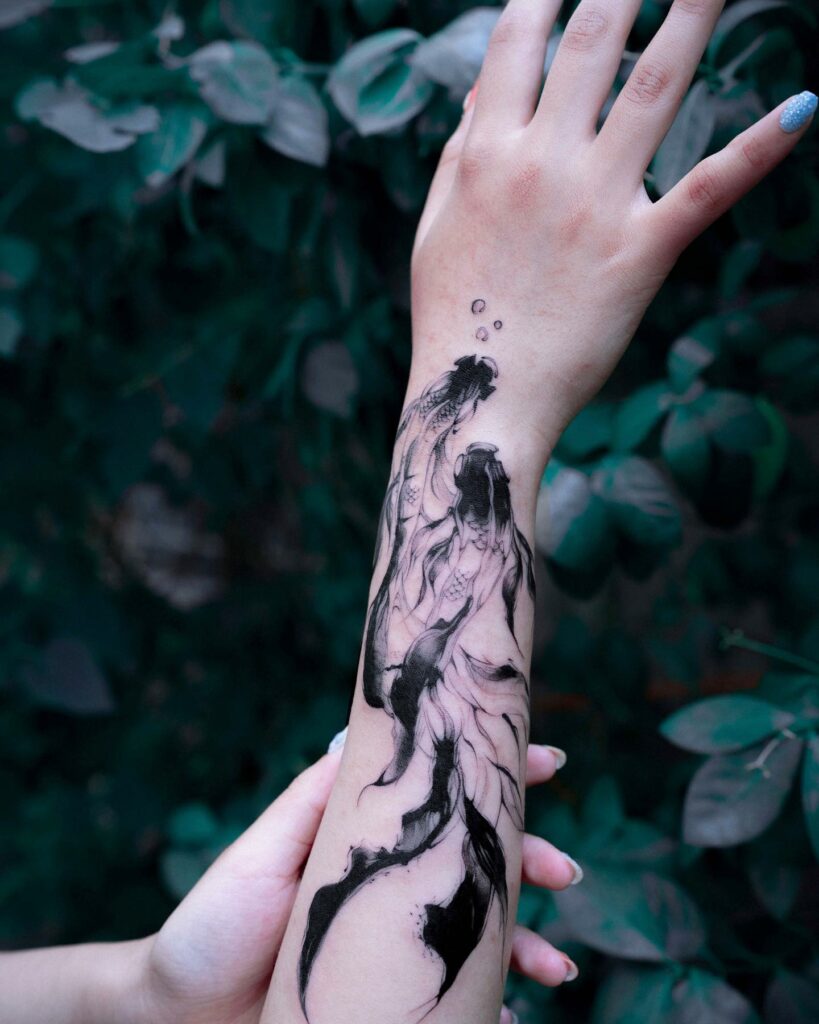 Cute Cover Up Tattoo Ideas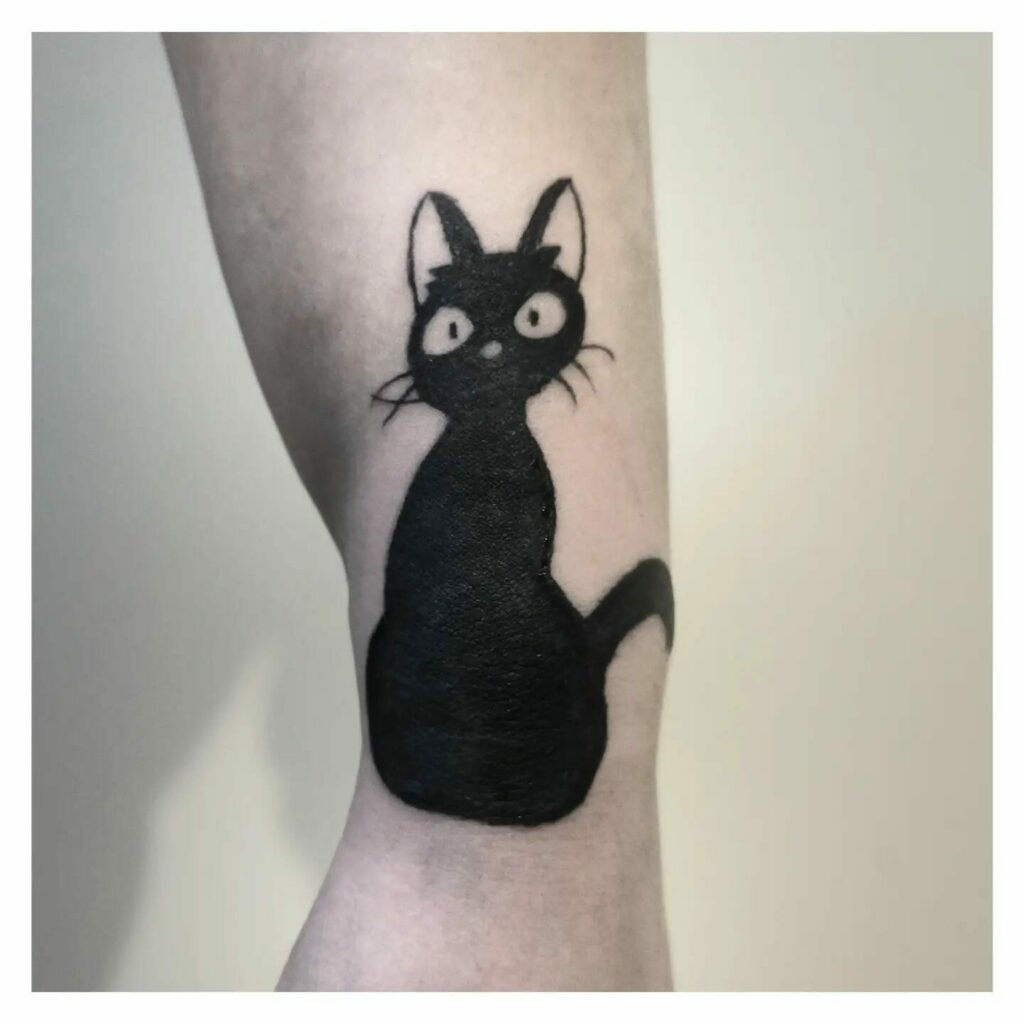 When you're no longer in love with an existing tattoo, you might feel like removing it altogether, but laser removal is costly and takes a lot of time. Fortunately, a better solution is to cover up your old tattoo with a new one! You can visit your trusted tattoo artist for advice and design ideas for the perfect cover up tattoo. Using black ink is an easy way to conceal the previous design entirely, and it's also a popular choice. But don't be afraid to explore more colorful options to create a unique new design that you'll love. The possibilities are endless, and your artist can help you choose a design that works with your skin tone and complements your personal style.
Awesome Cover Up Tattoo Sleeve Designs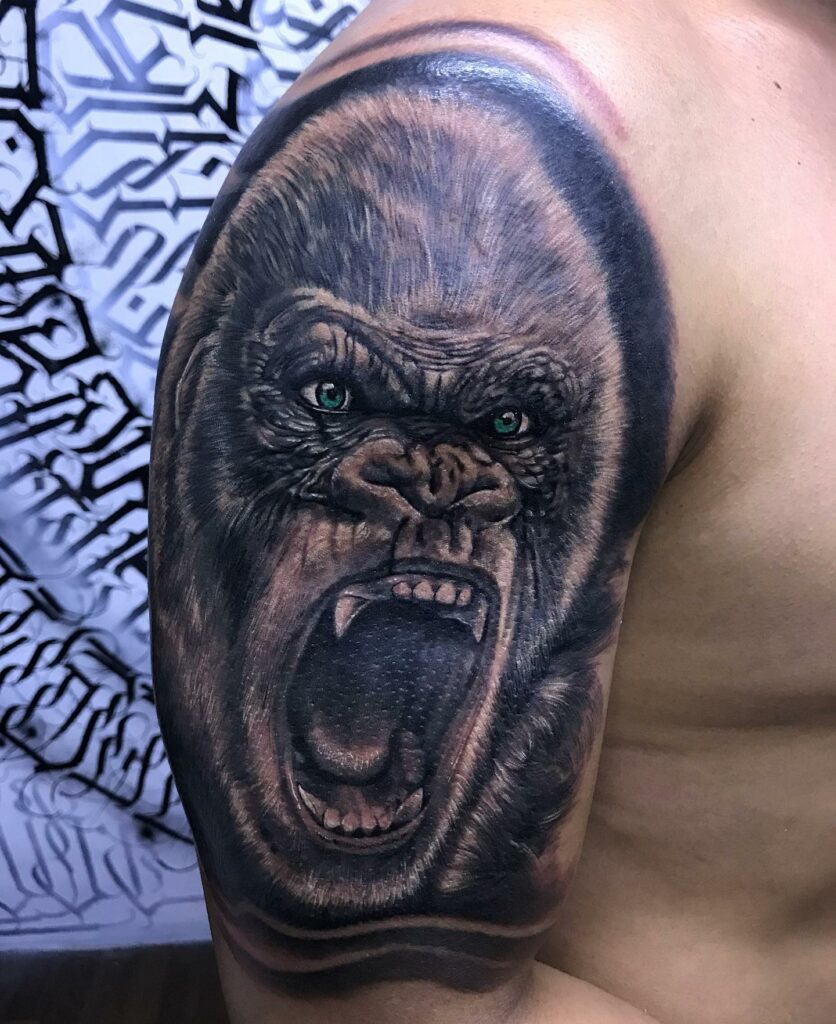 Covering up your tattoo is an easy and more affordable way to give your skin a new look. A blackout tattoo is one option, but there are also other designs that can help conceal your previous tattoo. Even if you have a sleeve tattoo that you are no longer fond of, you can still get a new tattoo design that will work with it. Check out our article with some of the best cover up tattoo ideas for some inspiration on what you can do to refresh your skin.
Creative And Innovative Cover Up Tattoo Ideas With Black Ink
Are you looking to give your old tattoo a new life without going through the pain and expense of tattoo removal? Cover up tattoos are a fantastic alternative! With so many amazing designs to choose from, covering up your old tattoo with a new one has never been easier. A blackout tattoo is one unique and striking option that many people love. With this style, your tattoo artist carefully fills portions of your skin with black ink to create a dramatic background, and then adds your desired motif or figure in a contrasting color. Although it takes time and planning to achieve, the result is stunning and truly one-of-a-kind. And if you want to add a pop of color to your cover up tattoo, there are plenty of colorful designs to choose from as well!
Cover Up Tattoo Designs For Your Back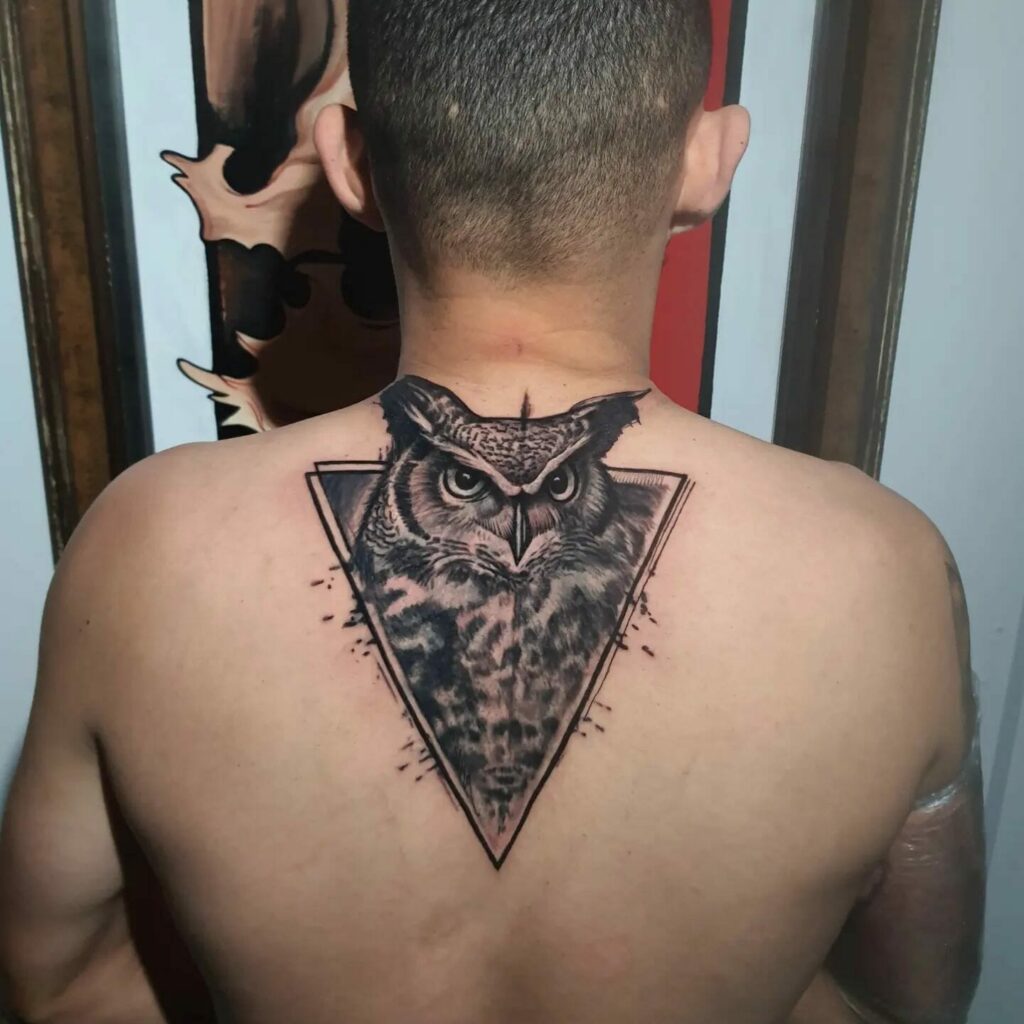 A common and eye-catching solution is a blackout tattoo, where your artist strategically fills in areas of your skin with black ink, carving out the desired figure or design. This technique is a great way to hide an old tattoo, and it's much simpler than a lengthy tattoo removal process. To find inspiration for your next tattoo, we have compiled some fantastic blackout tattoo ideas to help you find the perfect design that resonates with you.
Awesome Cover Up Tattoo Designs For Your Whole Arm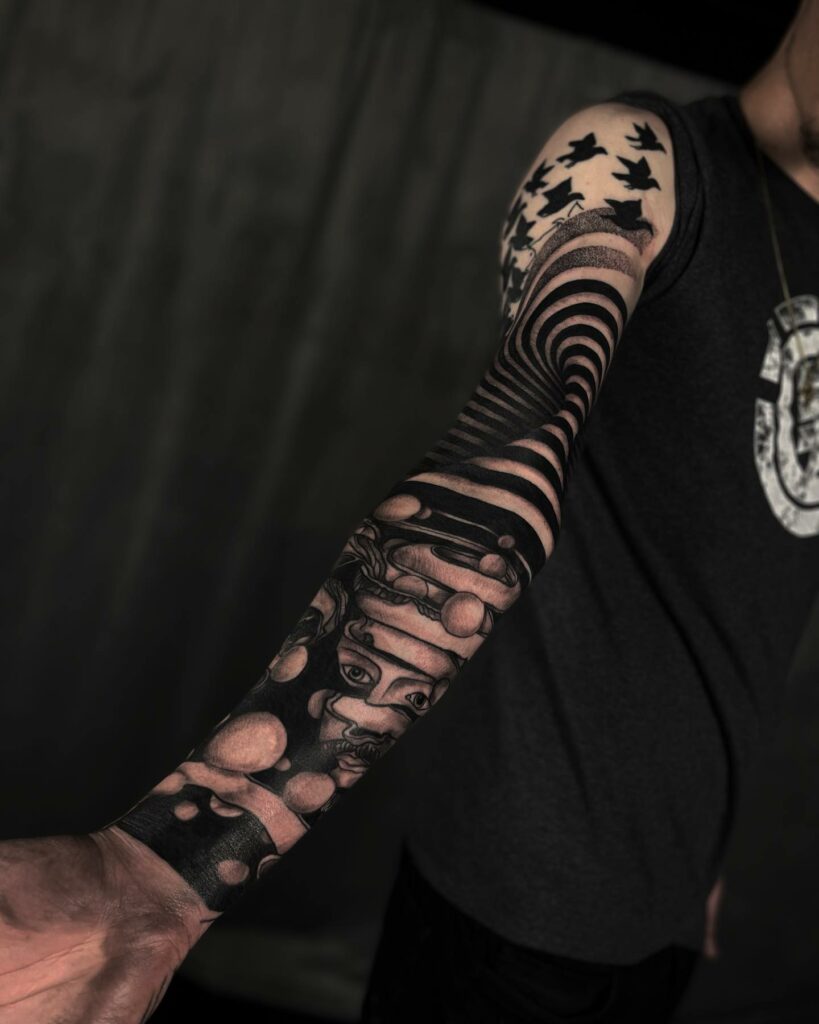 Tattoo removal using lasers can be a time-consuming process, often requiring multiple sessions that can be painful and expensive. Instead, you could opt for a cover-up tattoo, where a new design is drawn over your existing tattoo and filled in with dark ink. This way, you can replace your old, faded tattoo with a new, fresh design. Don't worry if you're not sure about covering up your old tattoo with a black one, as there are many other cover-up tattoo designs that can look amazing. In the example above, the wearer got a cover-up tattoo on their entire arm, and the tattoo artist used dark ink to cover up the old design and create a new tattoo that looks stunning.
Gorgeous And Elaborate Cover Up Solid Black Tattoo Designs
If you have a large tattoo that has lost its luster, don't worry, there are options available to you. Rather than covering the tattoo completely, many people choose to fill in the design with darker ink. But before you decide on a cover up, it's important to consider the location of your tattoo. Once you have determined that a cover up is right for you, the next step is to select a beautiful design and work with your tattoo artist to fill it in with black pigment. The best thing about cover up tattoos is that they can be placed anywhere on your body. For example, you could get a stunning dragon cover up tattoo with black ink, just like the wearer in the picture above. So, don't be afraid to explore your options and get creative with your new design!
Cover Up Tattoo Designs With Animal Motif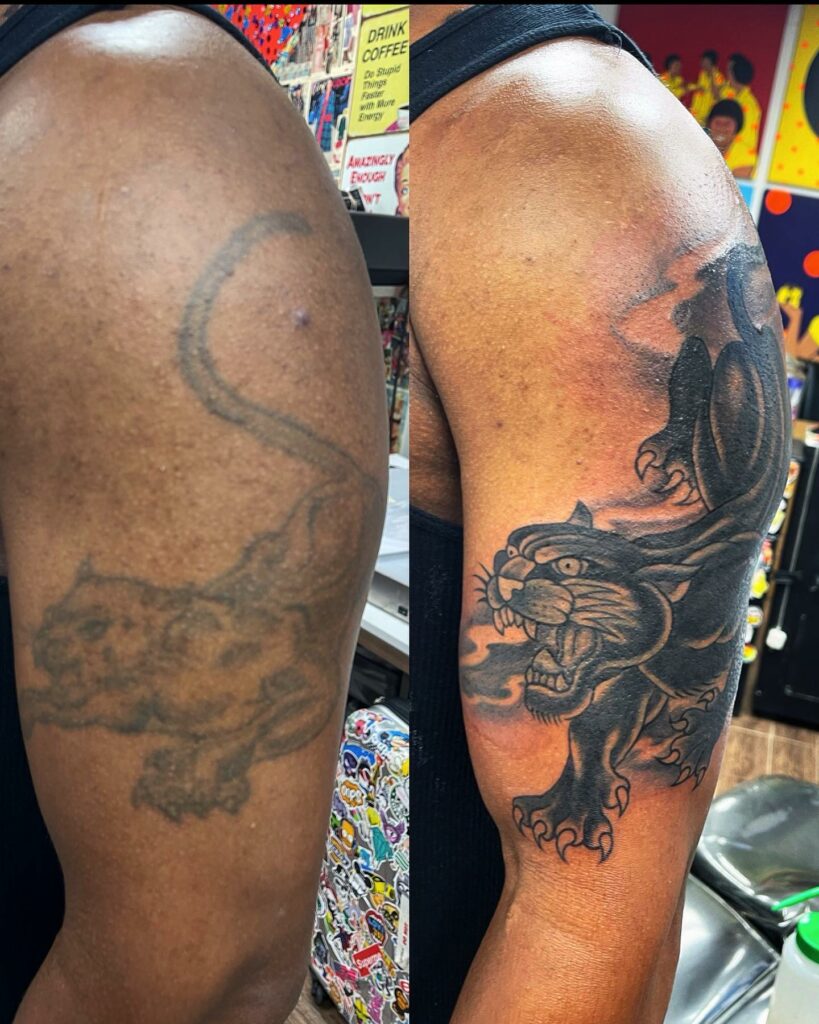 As you grow older, it's natural for the color of your tattoos to start fading away. It happens to everyone! But don't worry, if you want to keep your tattoo looking fresh and new, you can always head to your tattoo artist for a touch-up. They can fill in the outlines and make the colors look brighter again. If you're looking for something more drastic, you can also choose to get a cover-up tattoo. This is a great option for those who want to completely transform their existing tattoo into a brand new design. And the best part? Cover-ups are often less expensive and less painful than laser tattoo removal. So, whether you want a touch-up or a complete redesign, your tattoo artist has got you covered!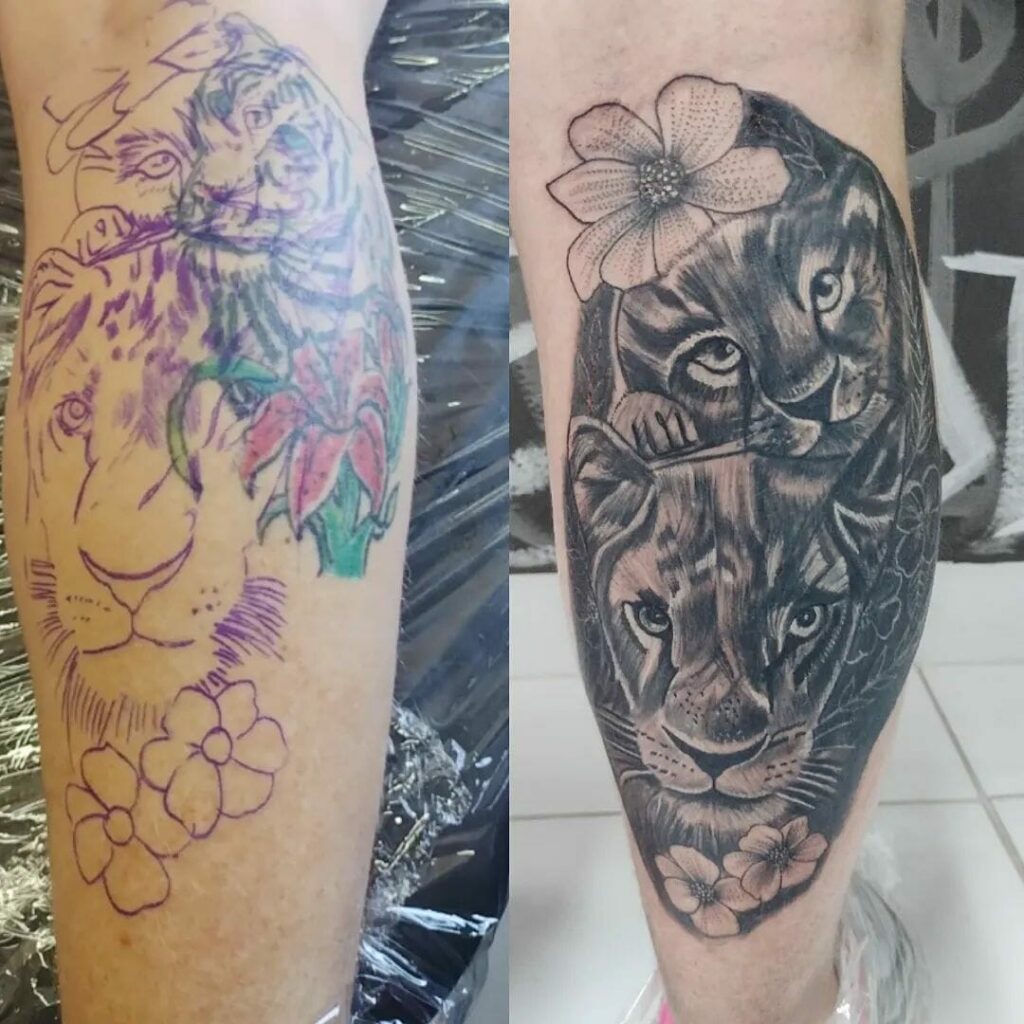 If you look at some cover up tattoo ideas, you will see that a very popular design is to get a blackout tattoo with an animal motif. Whether it is a lion, wolf, cheetah, puma, or a black jaguar or panther – animal motifs are a favorite among wearers and artists as it gives a large section to the artist to unleash their creativity.
Tiny Cover Up Tattoo Ideas With Solid Black Ink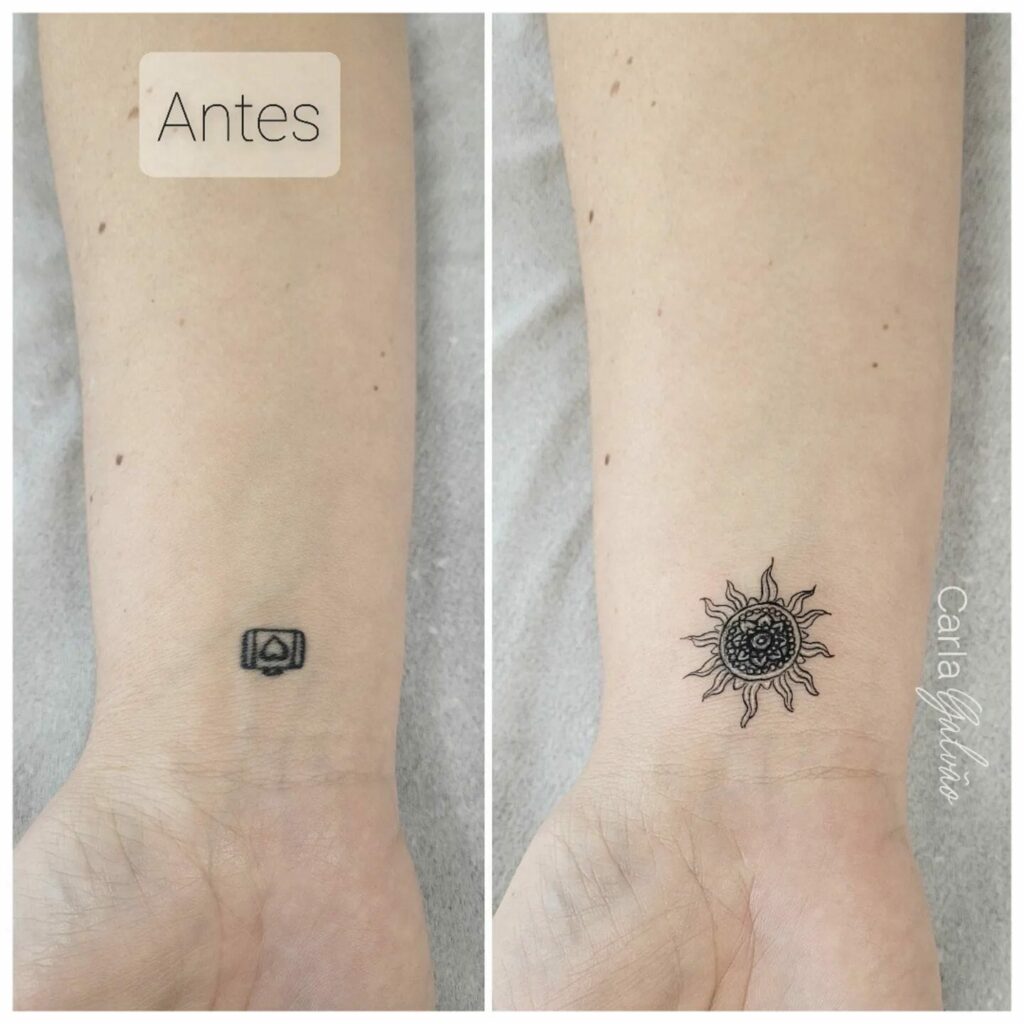 A lot of people have the misconception that tattoos that are covering up another faded tattoo have to be large and complex. However, that is not the truth. If you have a small and tiny tattoo that you wish to remove, a tattoo artist can help you with that as well. As can be seen in the photo above, tattoo artists can make any tattoo darker or carry out a complete removal, regardless of its size and shape. You can also look up images and other ideas on the internet before going to get a tiny cover up tattoo.
Cover Up Tattoos With Floral Motifs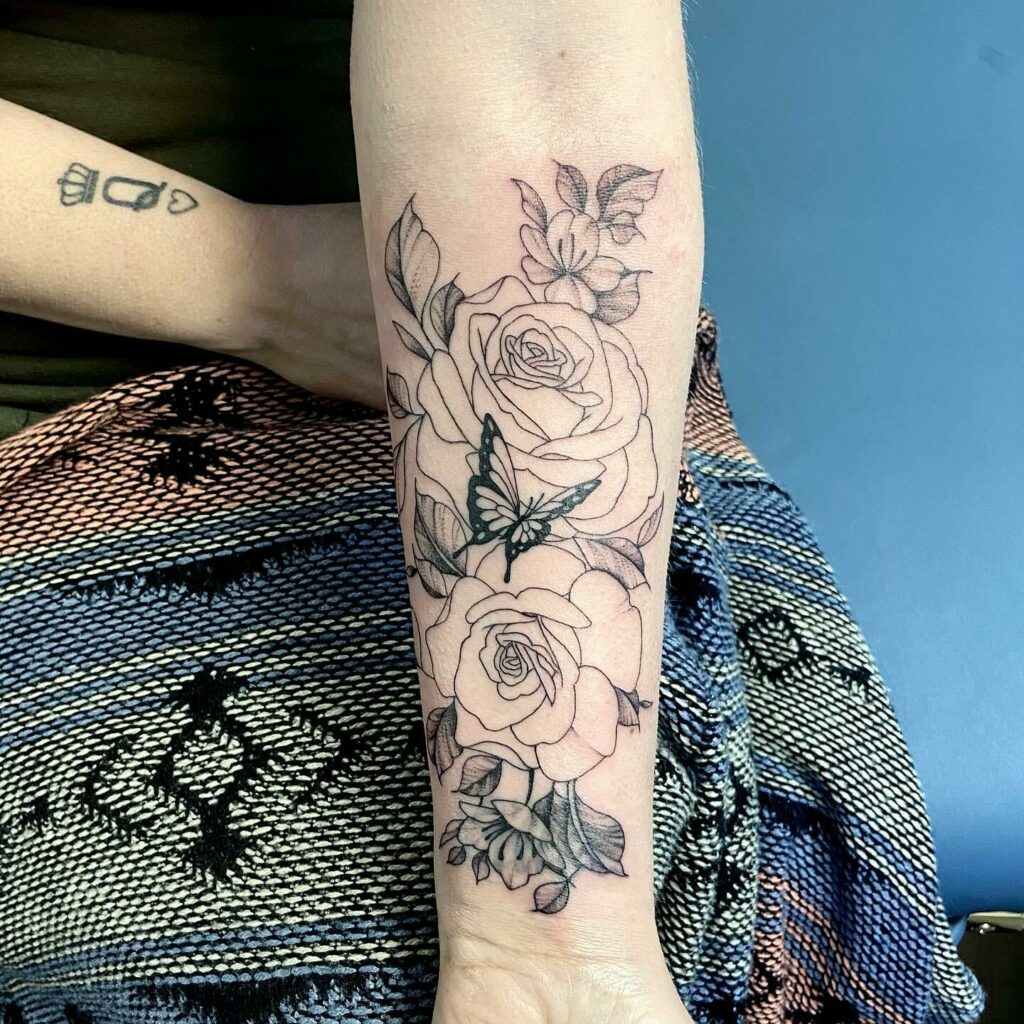 With time and age, our tattoos get faded. As a result, the appearance of those tattoos also becomes faded, old and terrible. Consequently, if you ask a tattoo artist how to improve the tattoo canvas on your skin, they will simply suggest covering up the old tattoo with a new, bright and fresh tattoo. One such great idea of a cover up tattoo is to use floral motif. As you can see in the picture, the tattoo artist has done an amazing job of covering up the wearer's previous tattoo with a beautiful design full of roses and butterflies. The new tattoo looks much more attractive and eye-catching. You can also add a cover up solid black butterfly tattoo to your floral cover up tattoo if you wish to!
Incredibly Detailed And Intricate Cover Up Tattoo Ideas
If you're looking to cover up an existing tattoo with a new design, finding the right tattoo artist for the job can be a challenge. While a basic cover up tattoo with black ink may be simple, if you want a design with more intricate details and nuance, you'll need an artist with the right skills to create the perfect cover up. Although these types of tattoos may take more time and effort, they look amazing and are definitely worth it in the end.
So, if you've ever wondered how to cover up a solid black tattoo, don't worry – it's easy. All you need to do is find an experienced and talented tattoo artist who can help you create the perfect design to cover up any part of your body.
feature image from Pinterest – Want your tattoo to look brighter? Try "Tattoo Balm"