From the everyday to the extraordinary, tattoos have always been a window into our passions, beliefs, and personal histories. But who says that such indelible expressions have to stick to traditional symbols and motifs?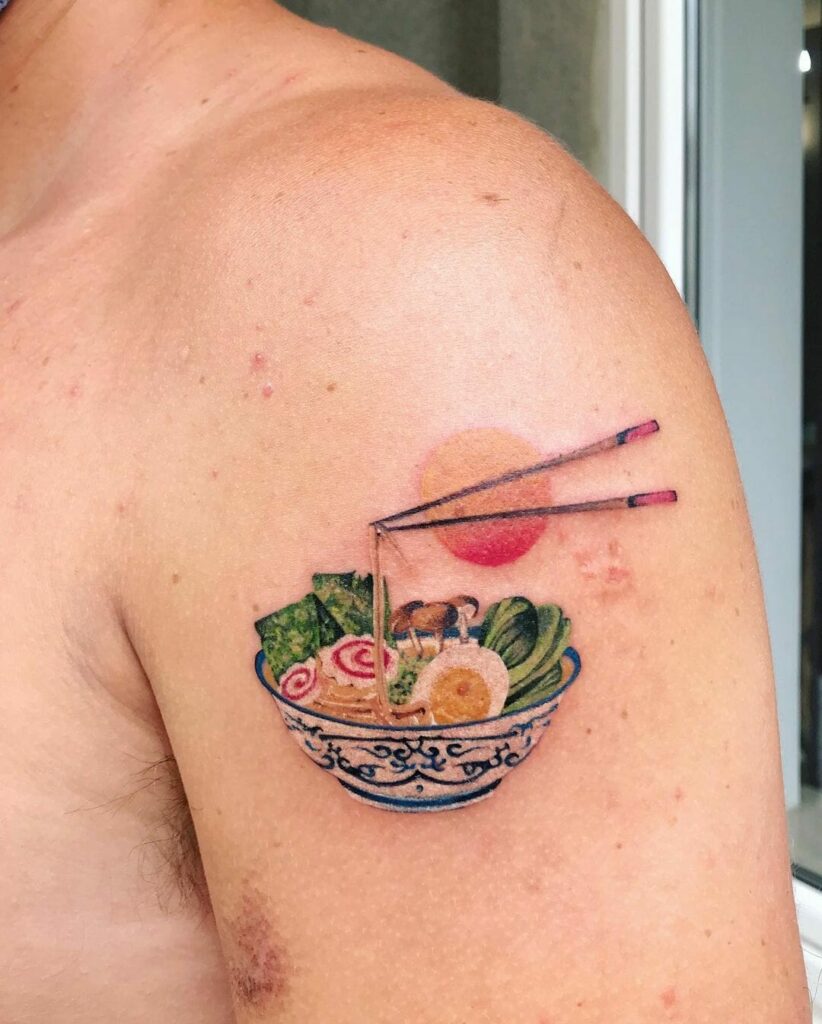 Nowadays, tattoo enthusiasts are boldly stepping beyond the norm, etching their bodies with diverse and imaginative art, often inspired by the most unexpected corners of our daily lives. Take, for example, bowl tattoos. Yes, you read that right – these humble yet profoundly symbolic designs are stirring up a veritable feast in the body art world. Our specially curated list runs the gamut from vibrant acai bowls that celebrate healthy living, to the revered Buddha bowls that encapsulate spiritual symbolism, and even Super Bowl team tributes for those unshakeable sports devotees. So, if you're hungry for something different in your tattoo journey, sit back and let us serve up some fresh, flavourful, and genuinely inspiring bowl tattoo designs. You might just find that this diverse menu of ink has the perfect dish for you.
Eagles Super Bowl Tattoo
When the Philadelphia Eagles clinched their inaugural Super Bowl championship in 2018, a wave of euphoria surged through fans of this venerated American football team. To immortalize this historic moment, countless supporters flocked to tattoo parlors, opting to brandish their allegiance and joy right on their skin. This striking Super Bowl tattoo features an eagle, artfully rendered in the team's signature midnight green and white, fiercely clutching an American football. It's more than a mere tribute; it's an emblem of collective triumph and shared euphoria.
Fish Bowl Hand Tattoo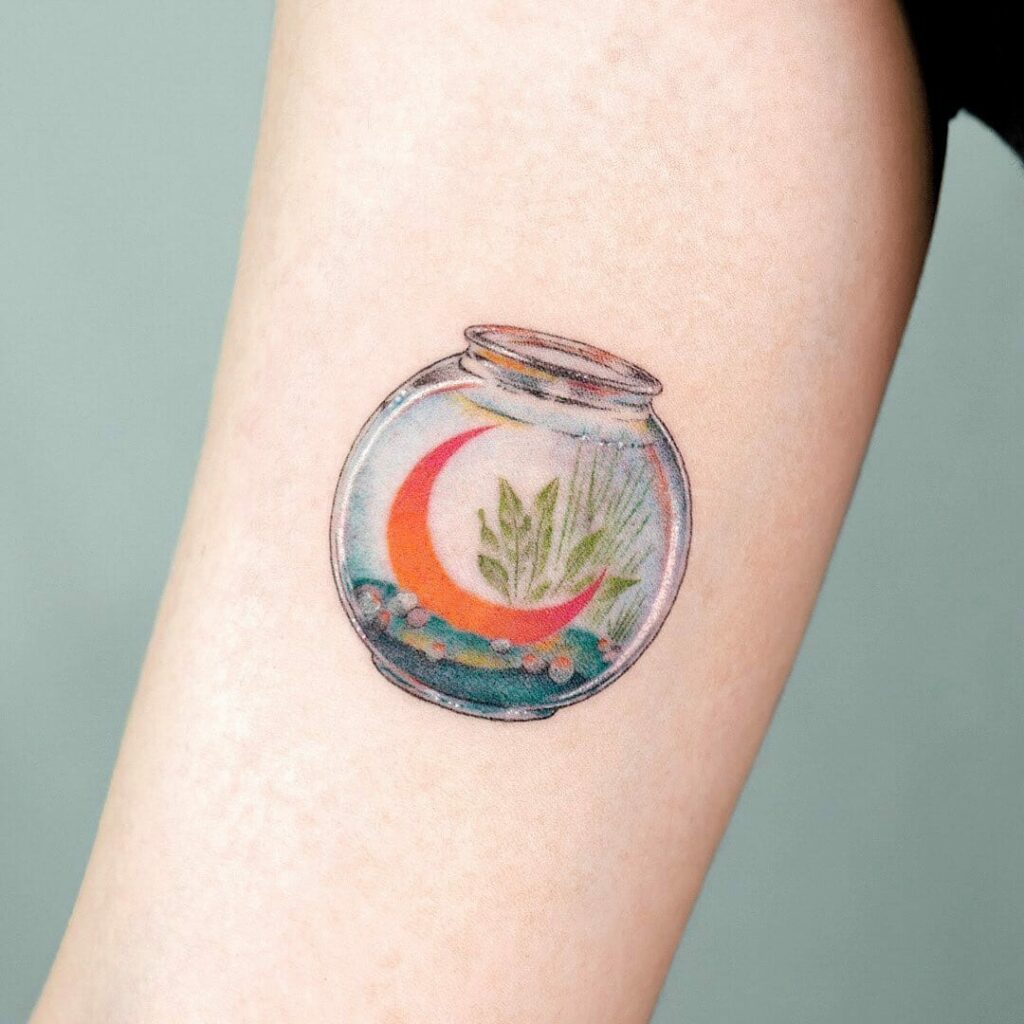 Remember that pet goldfish from your childhood, gently swimming in its fishbowl sanctuary while you watched in mesmerized fascination? Although we may have forgotten our first pets as we've grown older, their memory still lingers, tucked away in some corner of our minds. This exquisite fishbowl tattoo offers a poignant homage to such cherished recollections. With a golden moon artfully replacing the fish within the bowl, this design is both an elegant tribute and an aesthetically stunning addition to any tattoo collection.
Noodle Bowl Hand Tattoo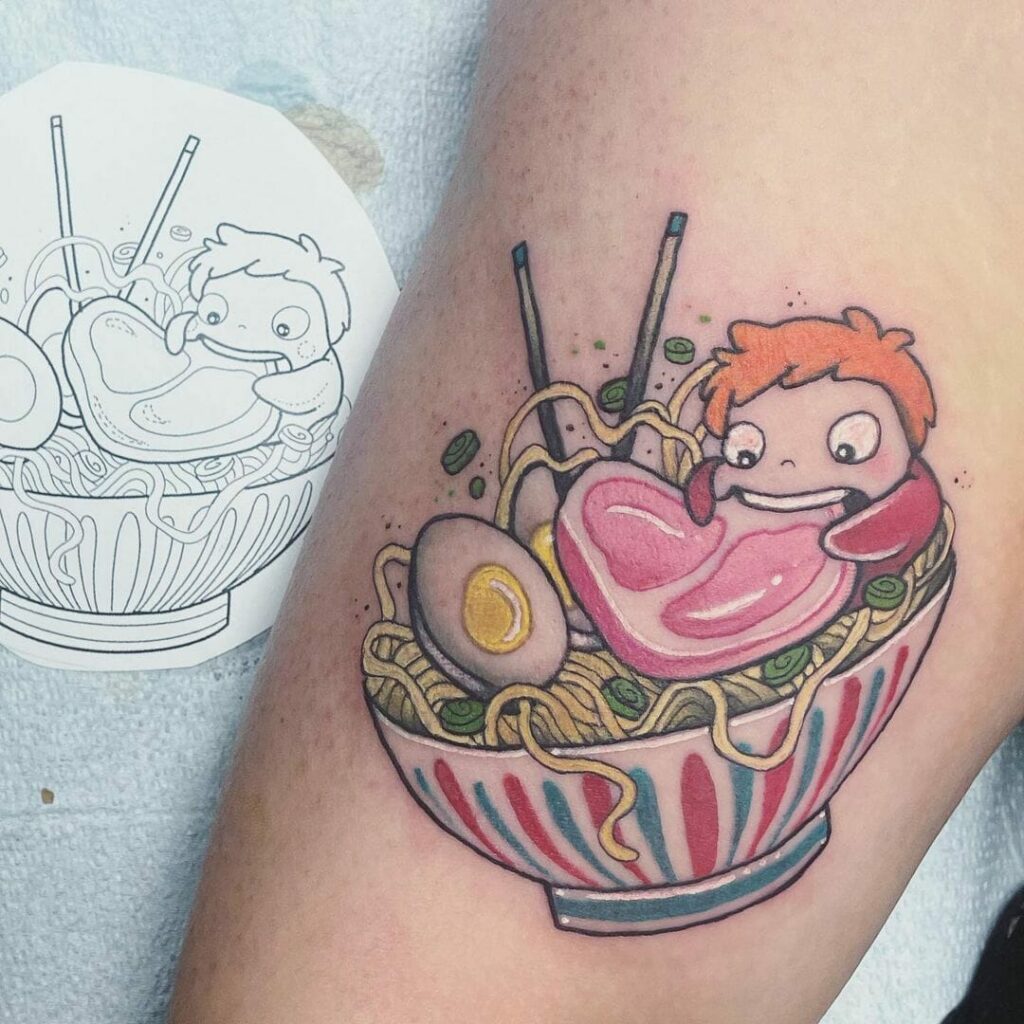 Who hasn't found solace in a piping hot bowl of noodles, especially after a taxing day or when overcast skies loom ominously? This delightful noodle bowl tattoo is an enticing tribute to our favorite comfort food. Inspired by the enchanting artistry of Studio Ghibli, this colorful tattoo pops with vivid hues and anime-esque charm. It's not just a captivating design, but also a conversation starter that might even score you a noodle date with a like-minded enthusiast!
Cowboys Super Bowl Tattoo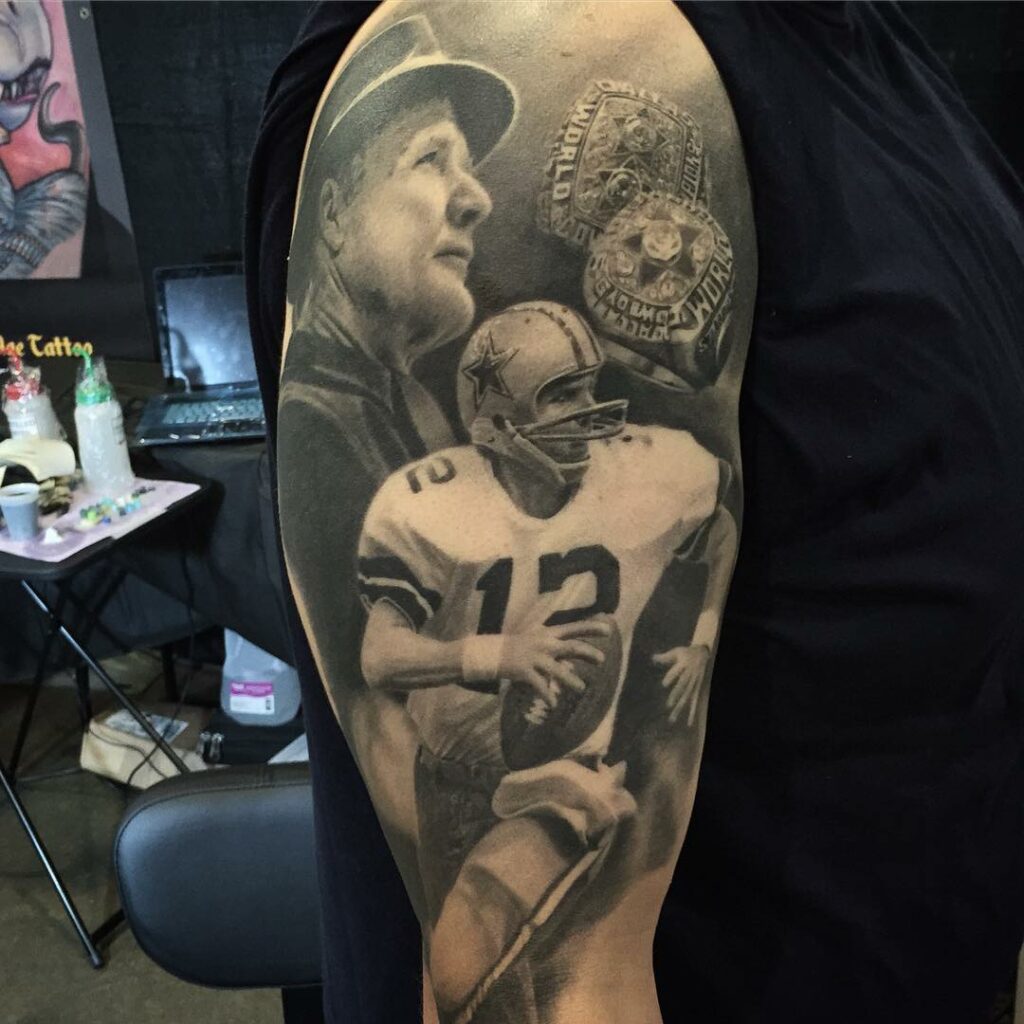 Since its inception in 1960, the Dallas Cowboys have left an indelible mark on the NFL, clinching numerous NFC championships and Super Bowl appearances. This storied team, with its glittering roster of legendary athletes and a staggering $5 billion estimated value, certainly warrants some skin space. Our recommended Super Bowl tattoo pays homage to the Cowboys' record five Lombardi trophy wins, employing a unique painting technique that immortalizes their legacy on your body in an original and engaging way.
Fruit Bowl Shoulder Tattoo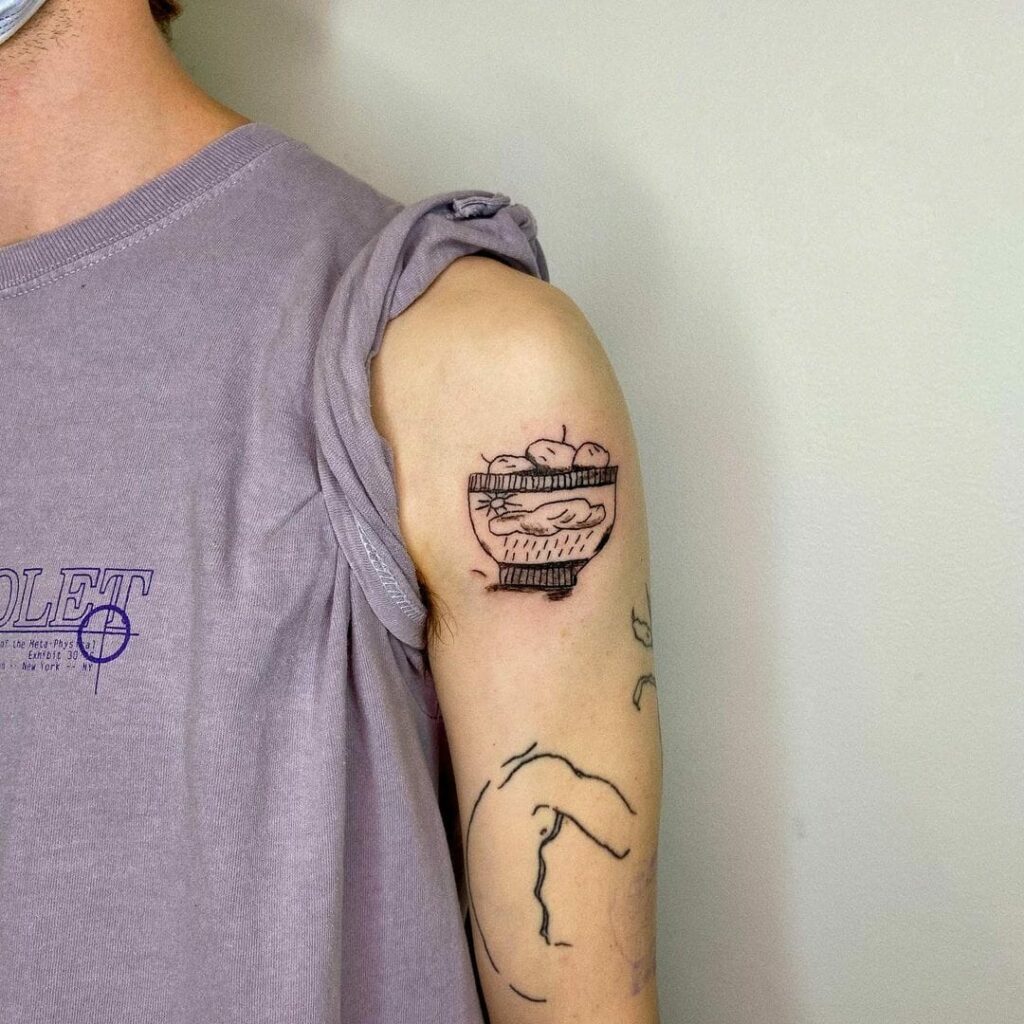 From succulent apples to ripe bananas, fruits are universally appealing. Now, imagine capturing that appeal in ink, bringing a fresh, fruity vibe to your tattoo collection. Our chosen fruit bowl shoulder tattoo does just that. It elevates the genre with a quirky design rendered solely in black ink, for a delightful touch of whimsy.
Snake And Bowl Tattoo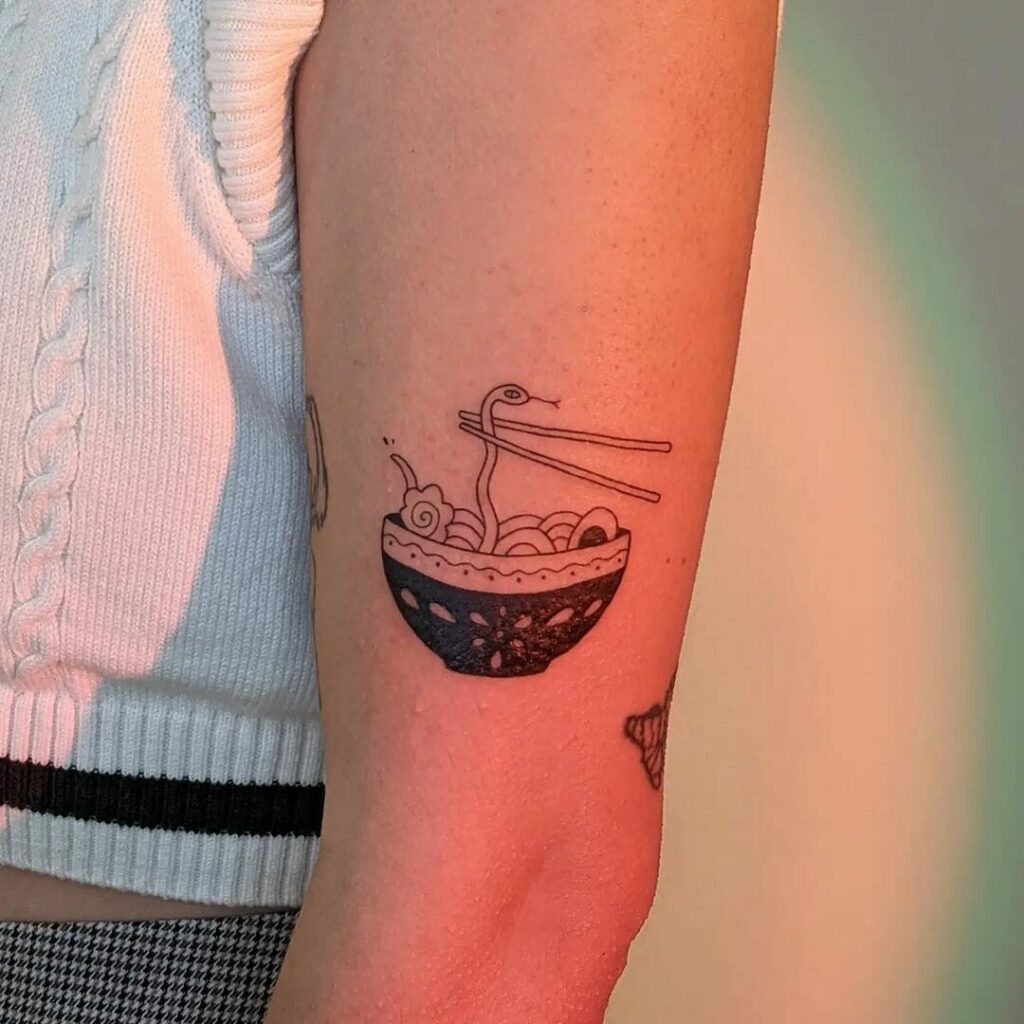 Snakes and noodles may share a passing resemblance, but when artfully intertwined in a tattoo design, they create an evocative visual feast. This snake and bowl hand tattoo employs minimalist lines and expressive patterns to deliver a striking piece of body art.
Rice Bowl Knee Tattoo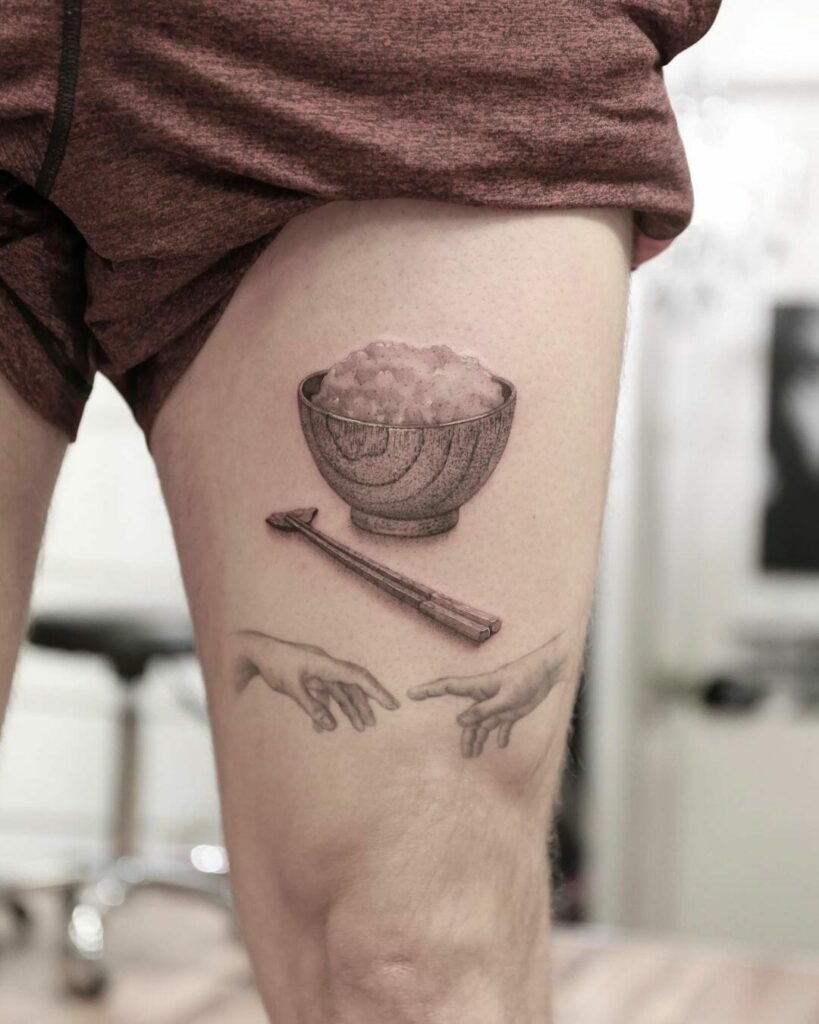 Who says that a tattoo needs a spectrum of colors to stand out? This elegant black and grey rice bowl knee tattoo proves otherwise. With its understated design and meticulous shading, it's a guaranteed showstopper in any tattoo ensemble.
Frog And Bowl Tattoo
Though finding a frog in your ramen bowl may be unappetizing in reality, as a tattoo, it's downright adorable. This frog and bowl hand tattoo bursts with rich, vivid hues and impressive detail, making it an irresistible pick for all ramen aficionados.
Minimal Bowl Tattoo Design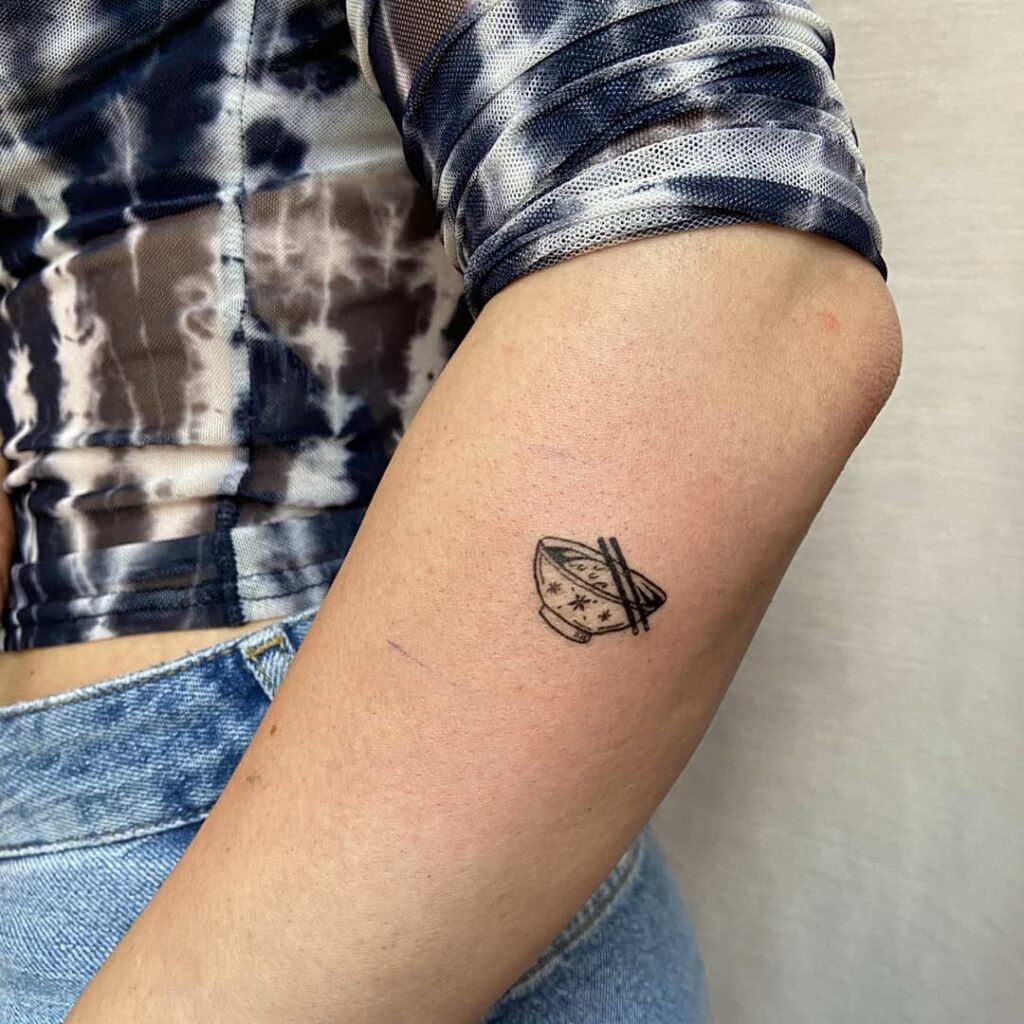 First-time tattoo recipients may shy away from complex and sizeable designs. Fear not, this minimalist bowl hand tattoo caters precisely to you. Its understated charm lies in its simplicity, making it the perfect initiation into the world of body art.
Ramen Bowl Hand Tattoo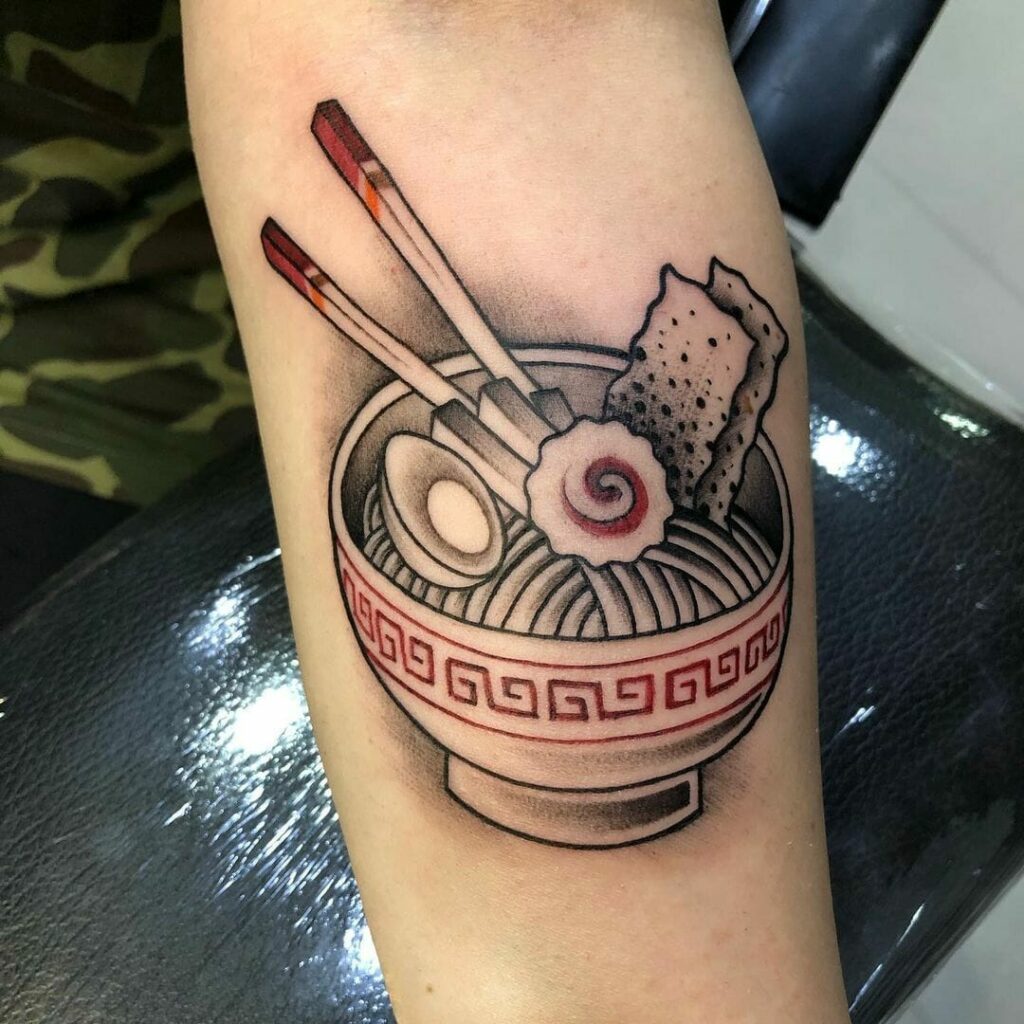 Japan is a gastronomical paradise, birthing culinary delights like miso soup, sushi, and of course, ramen. With its signature Chinese wheat noodles immersed in a rich broth topped with delectable additions, ramen has become a cultural phenomenon in Japan. This exquisite ramen bowl tattoo pays homage to the cultural culinary art, making a statement as bold as the dish itself.
Conclusion
In the endlessly evolving realm of body art, tattoos encapsulating our everyday favorites – from bowls of noodles to our cherished sports teams – are the newest trend. The world is our canvas, and the ink tells our stories. When it comes to location, consider highly visible areas like the forearm, shoulder, or calf to showcase these fantastic designs. While cost varies depending on size, complexity, and the artist's reputation, anticipate spending anywhere from $50 to $300 for quality work. However, in this skin-deep journey of self-expression, do remember to prioritize safety. Ensure you choose a reputable tattoo parlor that adheres to all sanitation protocols to minimize the risk of infections and allergic reactions. Be sure to do your research, ask for portfolio proof of your artist's expertise, and most importantly, choose a design that resonates with you. Because, after all, tattoos aren't just designs – they are personal statements etched in skin that accompany us for a lifetime.
Feature image from Pinterest