Are you a cat person and a tattoo lover? Then here are the 10 best cat finger tattoo ideas designed especially for you.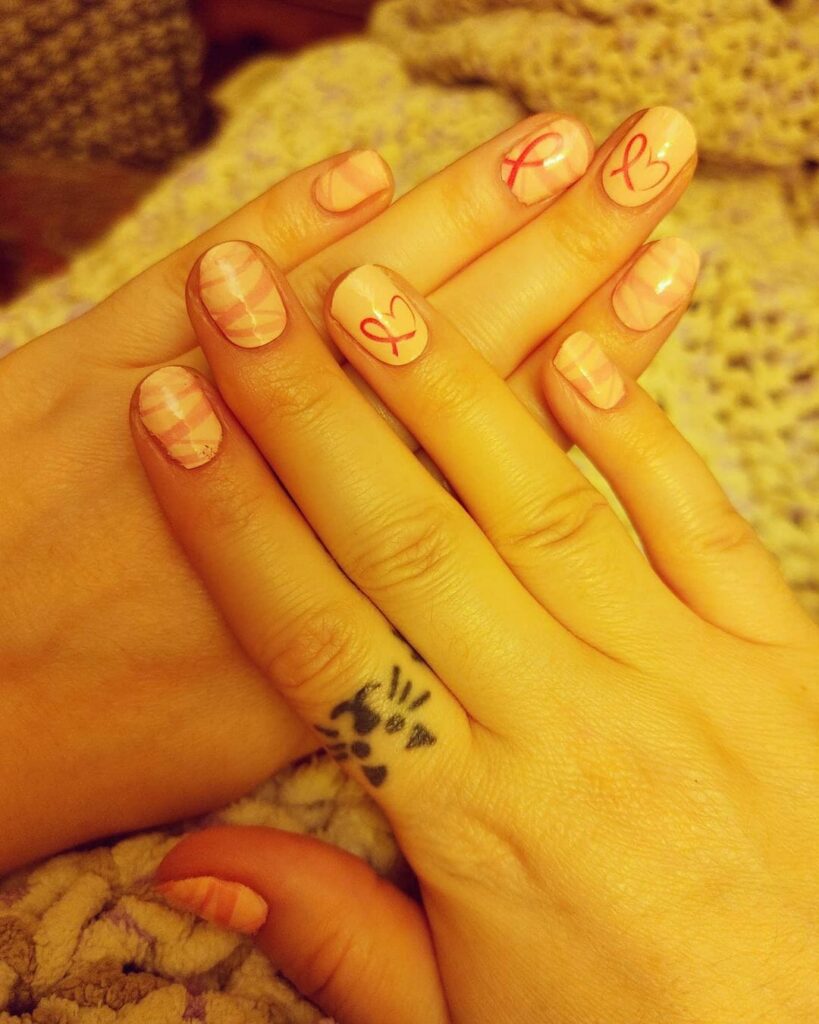 Cats are the ultimate stress relievers and definitions of love and affection. As soon as you are attracted to them, you will most definitely fall in love with them.
If you are a cat lover and have a soft spot for cute cat tattoos then this body art is definitely your cup of tea. Cats have earned their place in human lives and have created a powerful impression among them. So if you are a true cat person and cannot resist the cuteness and wittiness of this animal then these cat tattoos are a complete package for you.
You must be thinking why prefer cat tattoos over other tattoos? Well, this can be answered by those who own cats. Thus, if you are getting a chance to showcase your love for your cats then what's stopping you from inkling this cat tattoo?
Still not ready? Let's get into these cute tattoos enlisted for you
Black Cat Tattoo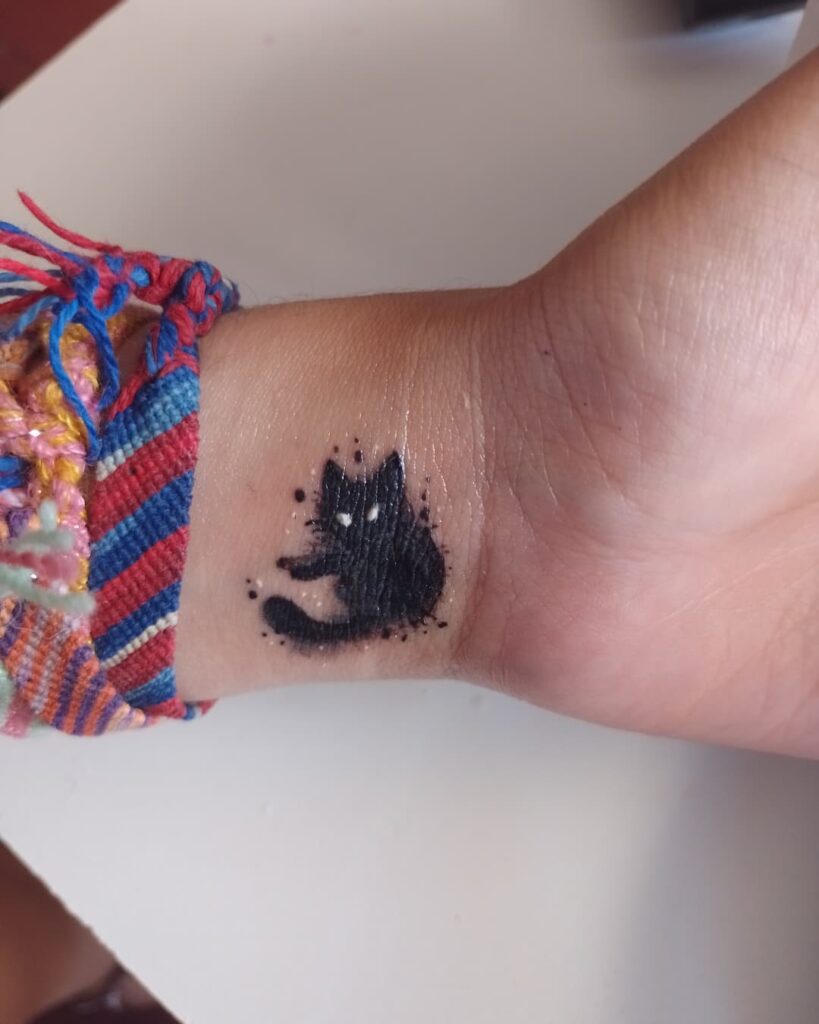 All the cats are adorable but black cats would melt your heart. Black cats are believed as bad luck but these cats make you cat lovers and make you go insane over the cats. If you are someone who does want to break the superstitious norms of society then this specific cat tattoo is best for you.
This cute black cat tattoo is inked with black colour on your skin with a little touch of fluffy texture. So if you are thinking to become an inspiration for your friends then you must get this cat tattoo on your body.
Cat Whisker Finger Tattoo
If you are getting your first tattoo then this whiskers finger cat tattoo is what you should opt for. Whiskers are said to be cat sensors. They help cats sense the danger surrounding them. This simple cat tattoo is a great idea for those who want a perfectly innocent look with great taste. If you miss your cat, a cat whisker tattoo on finger would be a great opportunity for you to show that love.
"Cat lady" is a term used for those who are obsessed with cats. Well isn't it the best way to brag about your love for your cat?
Blue Middle Finger Cat Tattoo
For all those people who are head over heels for cats, this blue cute cat tattoo on the middle finger is the best collaboration of cats and colours. It is not every day that we see a cat in blue color. The versatility of this tattoo is what catches the eyes of cat lovers.
This beautiful tattoo depicts many hidden messages. This bright blue colour symbols the cheerful moment that takes place in our lives.
So if you want a tattoo that would make you remember the bright phases of your life then this cute cat tattoo would definitely grab your attention among others.
Cat Moon Tattoo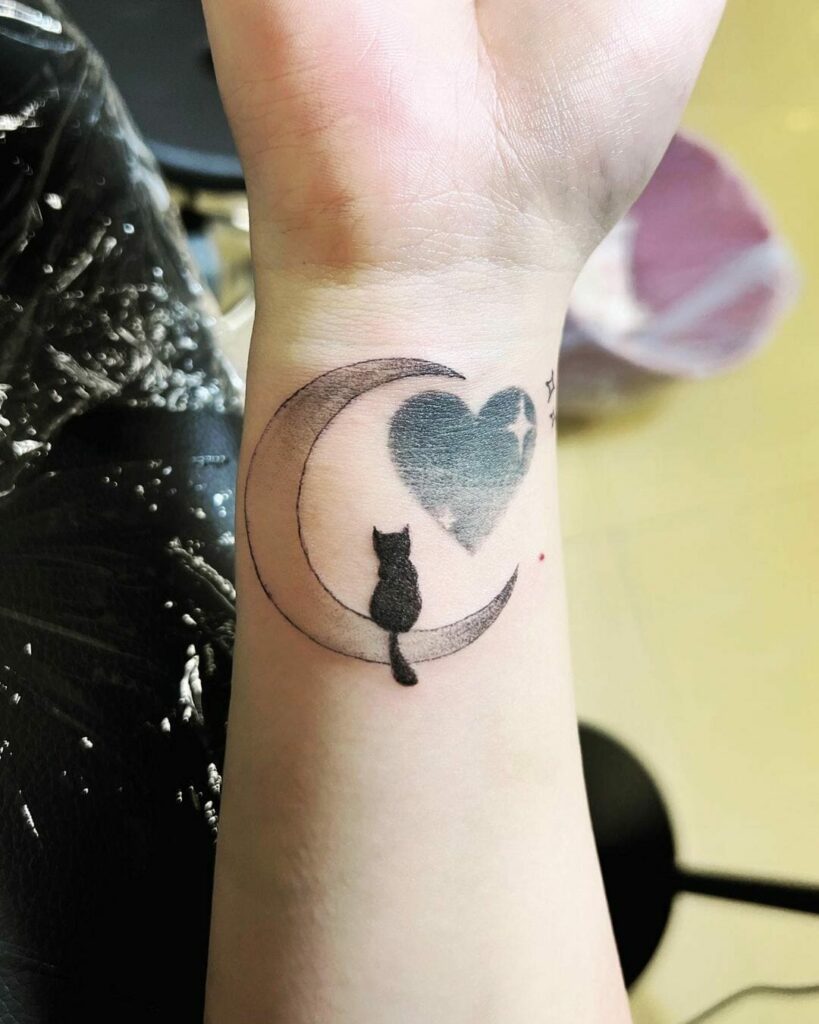 Tired of typical tattoos? You must check on this moon cat tattoo featuring a cat sitting on a moon. Cats have revolved around many stories past years. Some say cats sitting on the moon are waiting for their loved ones. Fascinated, right?
Well if you are too waiting for your love then this tattoo is the best way to express your feelings. This cat faces the moon with its tail on the opposite side. This drawing is in trend among the fellows longing for their loved ones so what are you waiting for go get this tattoo inked now.
Two Cats Tattoo
If you are a cat person then this cute cat tattoo is not unfamiliar to you. Cats are quite bossy and make their own rules. They hate being bossed around and they do what they simply want to do. You cannot deny them otherwise you may face the consequences. This quality of cats is quite famous and attracts people towards them. Funny right? but not so for cat owners.
Cat lovers out there must get this cat tattoo if they want to show their friends the true nature of their cats. So if you own a cat and finding trouble choosing a cat tattoo for yourself then you should vouch for this one as it depicts the actual scenery of your home after having a cat.
Cat Face Finger Tattoo
The love for a cat never seems to end. This cat face tattoo is just made for cat lovers, NO matter how many cats you have, a cat tattoo on your finger will always remind you of their presence. If you are a person who stays away from your house and cats for long then you must imprint this cat tattoo on your finger. It would remind you of your cat and spread a smile on your face whenever you see it.
Although this simple tattoo on your finger will surely make other cat lovers fell for it and you might be the one to persuade your friends to get this model cat tattoo.
Luna Cat Tattoos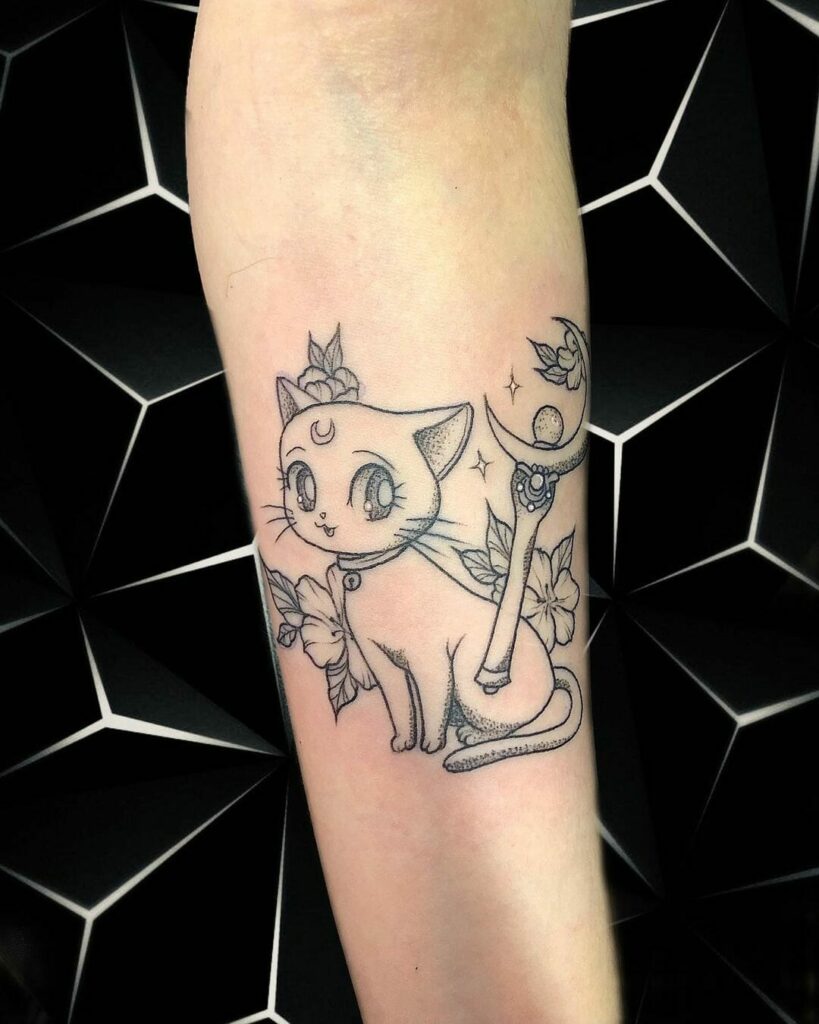 No cat lover can resist those cat eyes especially if they are from their favourite anime. This tattoo is inspired by the famous anime character, Luna the cat. Cat lovers having a craze for cat tattoos must go with this cat tattoo as it would give them a magical feel and make them stand out among others.
This kitty cat with black fur is perfect for those looking for cat tattoos with a different touch. By getting this cat tattoo you can stand among both anime lovers and cat lovers.
Symmetrical Finger Cat Tattoo
You cannot resist this cat tattoo if you love cats. This particular cat tattoo is for those who love symmetrical designs. If you are bored with ordinary tattoos and want to try something out of the blue then this symmetrical cat tattoo is a treat for cat tattoo admirers. This adorable creature finds its place everywhere whether it's a tattoo or simple art. If you are among cat lovers and searching for cute tattoos then this might be your cup of tea.
So are you ready to ink a cat tattoo that would give a unique image and step up your cat tattoo game among your mates?
Pumpkin Cat Tattoo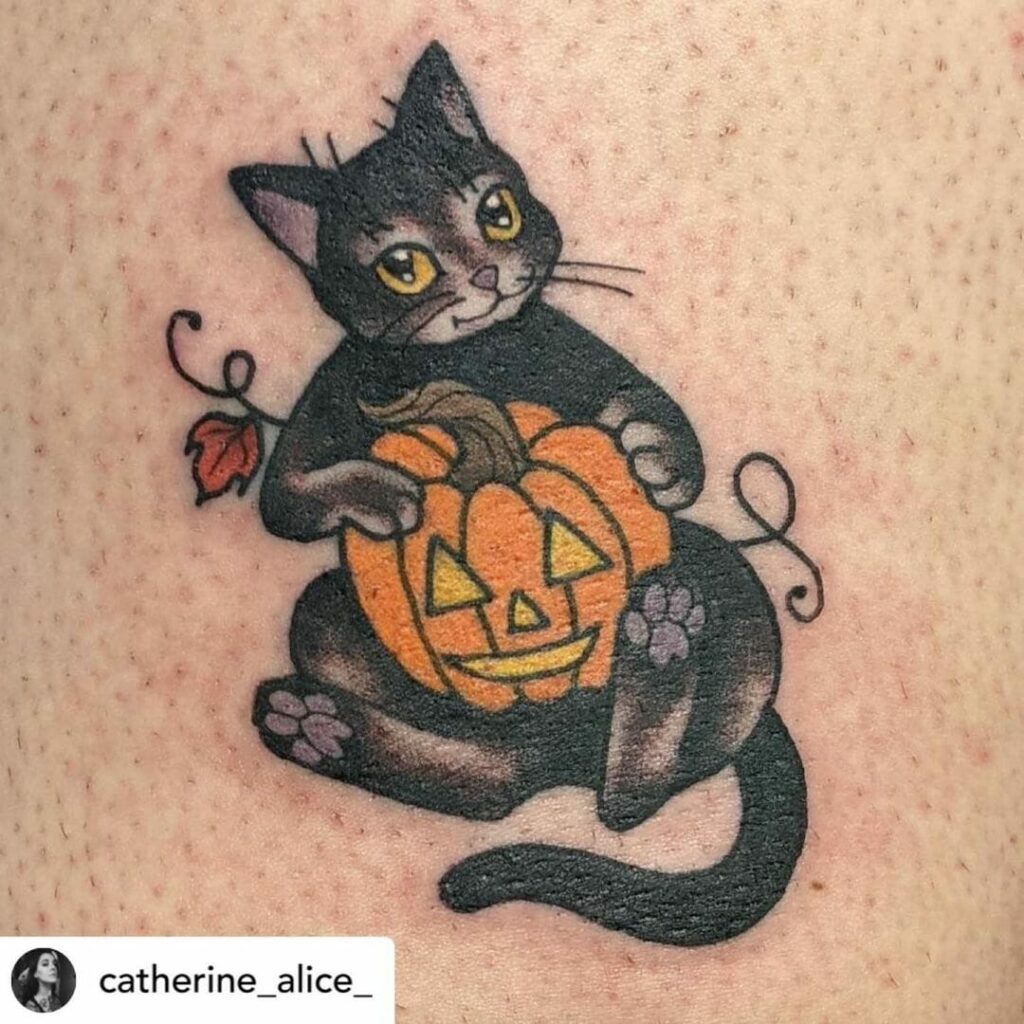 Halloween is coming, are you ready to ink this cute kitty cat tattoo to get an upper hand among your tattoo mates? If yes then this kitty cat tattoo holding a pumpkin in its hands is the best way to show your love for Halloween as well cats. These cat tattoos featuring cute cats holding pumpkins is the cutest thing one can imagine off. So if you want to portray a cute animated image then this tattoo has just been designed for you.
Savage Cat Tattoo
Here we have this savage kitty cat tattoo to end our list for cat lovers. This cat tattoo has a different feel than other cat tattoos. This cat tattoo is so funky and attractive that it would automatically grab your attention. Cat is a popular animal because of its bossy nature, many stories have depicted it as a savage and cool character because this makes them sell their stories in the shop.
If you are tired of cute tattoos then this particular cat tattoo having a cigarette and folding its cute little paws is the best way to show the cool side of cat nature. You can relate this tattoo to yourself if you want to show others your cool side then go get this tattoo.
Feature image from Pinterest – Want your tattoo to look brighter? Try "Tattoo Balm"
Last reviewed and updated on March 17, 2023