Welcome, dear reader, to the kaleidoscope world of body art! If you're seeking redemption from an old tattoo faux pas, you've found a haven here. As a seasoned tattoo virtuoso, I've curated a refined list of 55 stellar cover-up tattoo concepts, not just to gloss over past inky missteps, but to transform them into masterpieces.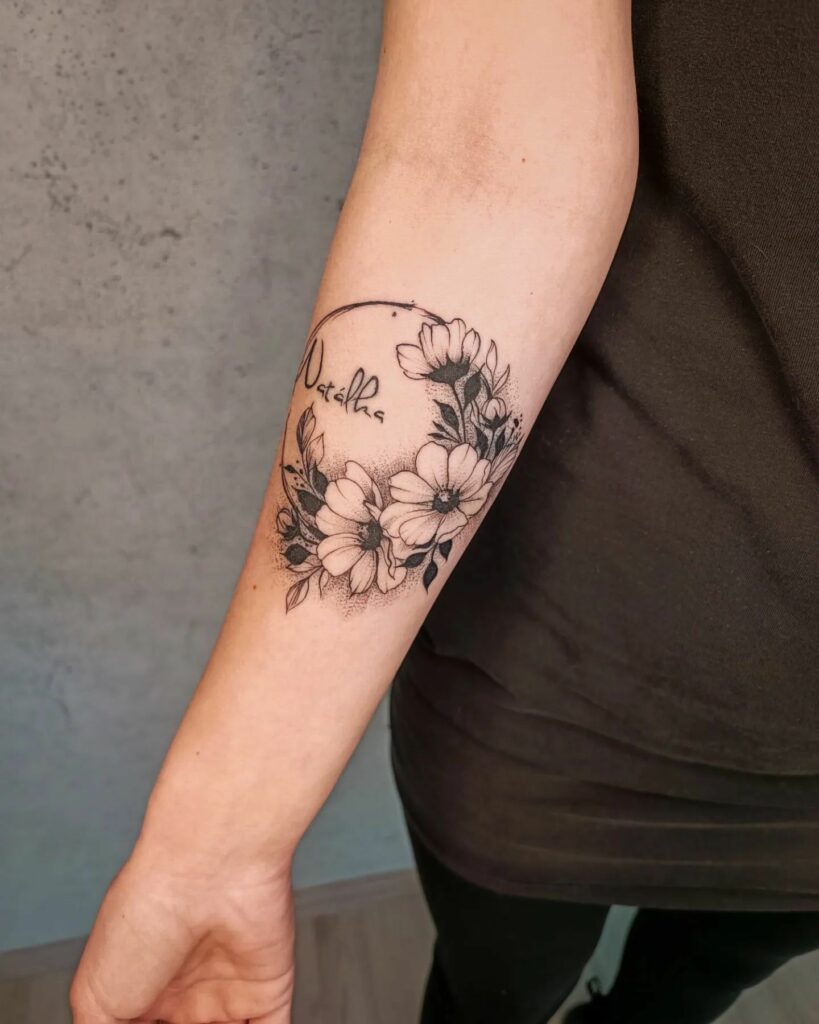 However, this isn't just about cataloging designs. It's a personal journey that weaves tales of transformation, resilience, and the human spirit. Think of it as a guide, an intimate narrative leading you to the right path in choosing your cover-up tattoo, all while interspersing professional advice with warm anecdotes from souls who've walked this path before.
There's a vibrant, raw tapestry of individuals who've passed through the storied doors of tattoo parlors worldwide, each carrying a unique story. Take Anthony, a devoted father from Brooklyn, who turned his impulsive teenage gang emblem into a radiant sunflower, representing his transformed life and the bright future he envisions for his daughter. Or consider Layla, an artist from San Francisco, who masked an old lover's initials with an intricate watercolor-style hummingbird, signifying her regained freedom and vibrancy post-breakup.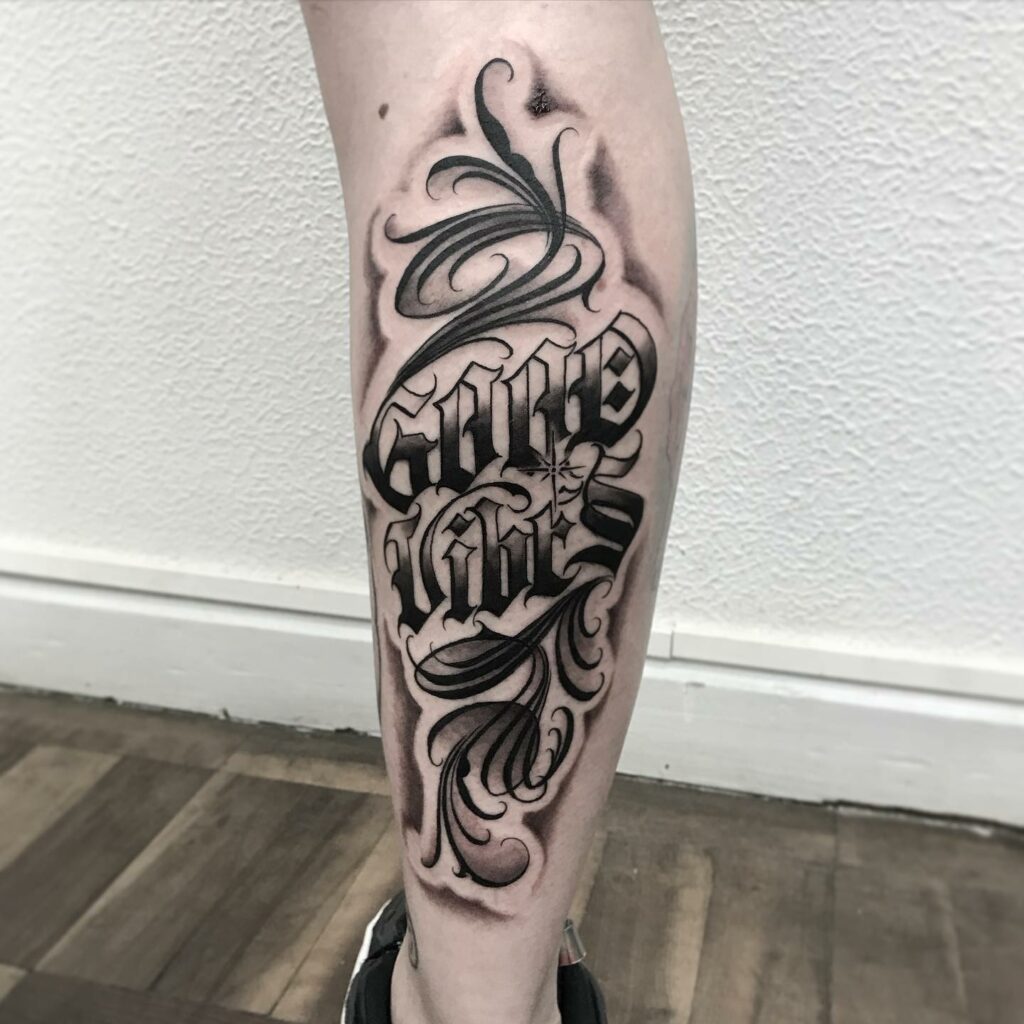 Every mark on our bodies has a story, sometimes a story we've outgrown or would rather not remember. It's not about erasing these stories but evolving them into narratives that reflect our current selves. Toward the end of this piece, you'll discover more about various tattoo cover-up techniques – not just for the sake of practical knowledge, but to inspire you with the multitude of possibilities that lie in the realm of cover-up tattoos.
This is a sanctuary where judgment is left at the doorstep. Whether you're bearing the brunt of a late-night Vegas souvenir or still carrying a lingering reminder of an old flame, we're here to help you chart a course towards a new tattoo chapter. After all, in the grand tapestry of our lives, there are no mistakes – just opportunities for the creation of more riveting art.
How Can I Cover Up a Tattoo?
The permanence of tattoos is well-known, enduring through the passage of time and the relentless touch of sunlight. Yet, for those seeking to bid adieu to a once-beloved design, an appealing solution emerges – replacing it with a new tattoo. Not only does this approach guarantee the absolute concealment of the old ink, but it also offers the opportunity to embrace fresh artistry.
In contrast to laser tattoo removal, which can leave undesired scars and can be financially burdensome, cover-up tattoos provide an alternative path. The cost-effectiveness and the absence of potential scarring make cover-ups an attractive option for those yearning to transform their skin's narrative. Embarking on this inked voyage, we discover that cover-up tattoos are an art form in themselves, requiring intricate attention to detail, a vivid color palette, and deftly executed lines and shading. By employing these techniques, tattoo artists adeptly cloak any lingering traces of the original design.
Detailed Shape Idea
As we navigate the labyrinth of cover-up tattoo ideas, let's turn our gaze to the realm of name cover-ups, where personal stories intertwine with artistic innovation..
Watercolor Abstract Tattoo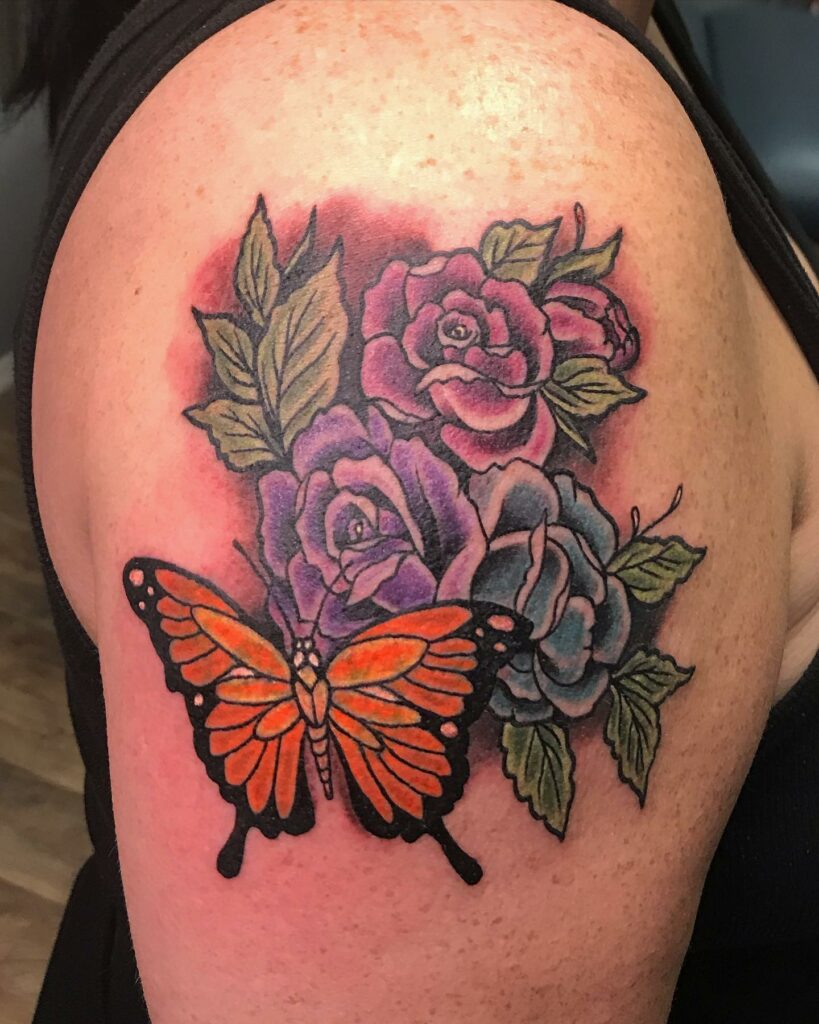 Venturing further, we encounter the realm of watercolor abstraction, where unexpected wonders come to life. Consider the account of Michael, who sought to efface a word that carried heavy memories. With the deft stroke of a black watercolor technique, the word was ingeniously concealed, replaced by an abstract formation of colors, evoking an ethereal beauty that offered solace and renewal.
Colorful Frog Design
For those grappling with the challenge of larger name tattoos, the artistic realm unveils diverse options that mesmerize and captivate. Samantha, having decided to leave her former self behind, entrusted her skin's transformation to a whimsical scene – a lively frog perched on a log. The vibrancy of the design, enriched by carefully selected colors, elegantly masked the previous ink, diverting attention towards the captivating imagery that now adorned her skin.
Intense Black Work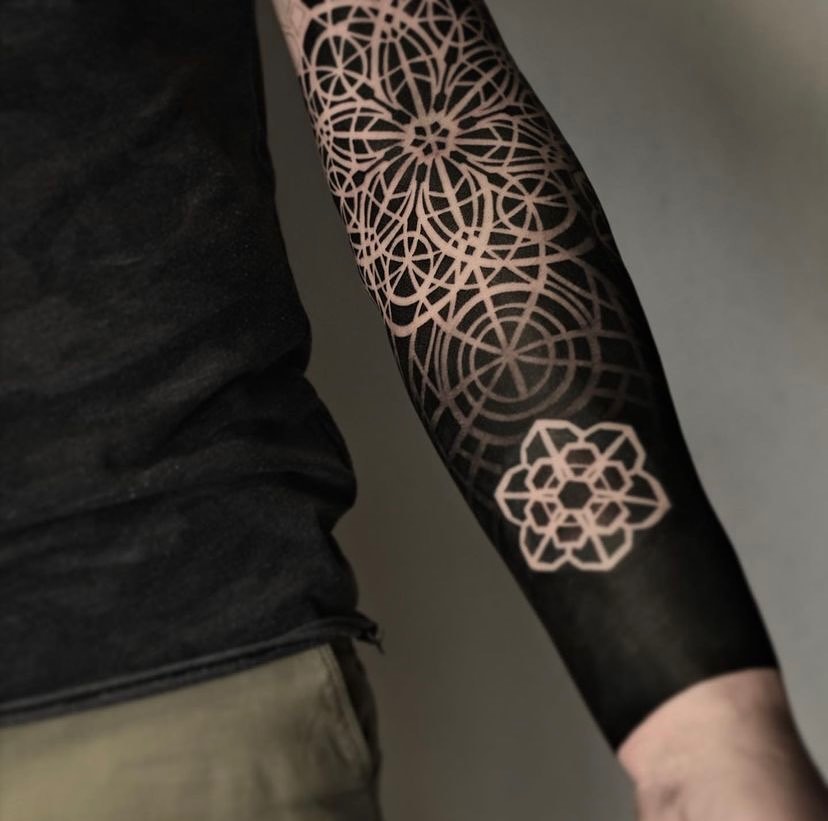 In the realm of cover-up tattoos, size holds no dominion over creative possibilities. Take, for instance, the case of Daniel, whose inked initials seemed to loom large upon his body.

Tree Trunk
The skilled hands of his tattoo artist skillfully concealed the lettering beneath the tender grace of an intricately crafted rose, infusing his skin with renewed vitality and a sense of blossoming beauty.
5 Small Tattoo Cover Up Ideas
Foot Tattoo Cover Up Idea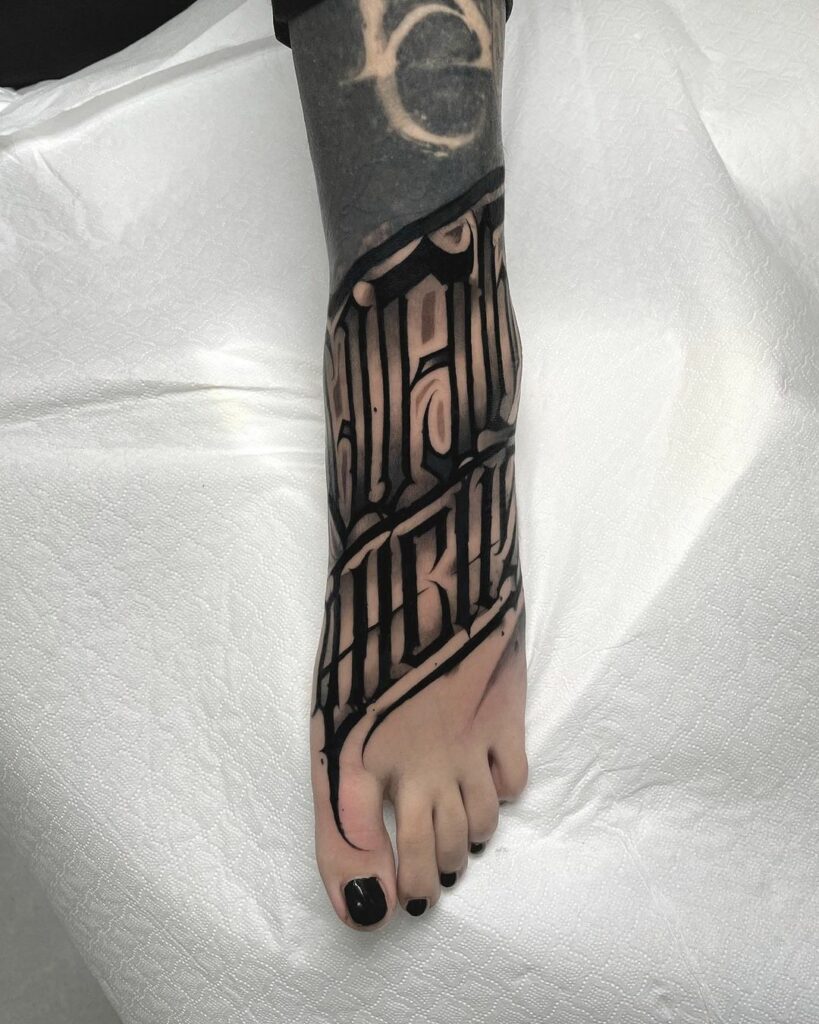 But what of the small tattoos that linger as reminders of past chapters? With strategic placement and a skilled artist's touch, their transformation is equally enchanting. Grace, with a desire to transcend a once-beloved foot tattoo, found solace in the delicate allure of a butterfly design. Bright, light colors mingled with meticulous black detailing, culminating in a cover-up that embraced her foot's natural grace without feeling overpowering.
Initial Cover Up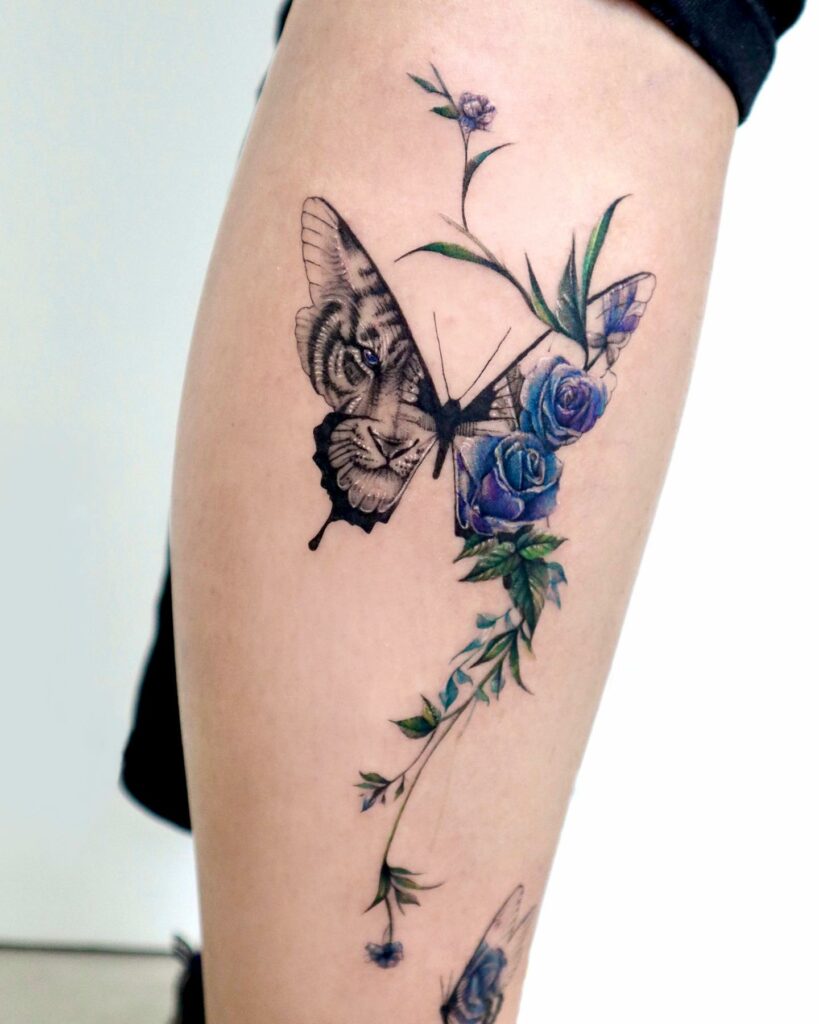 The challenge of concealing initials, though petite in scale, demands equal creativity. Sarah, with a desire to leave behind the weight of old memories, turned to the symbolic language of flowers. An elegant rose, delicately woven into an exquisite design, elegantly veiled the initials, allowing her to move forward with a newfound sense of liberation.
Expanded Forearm Cover Up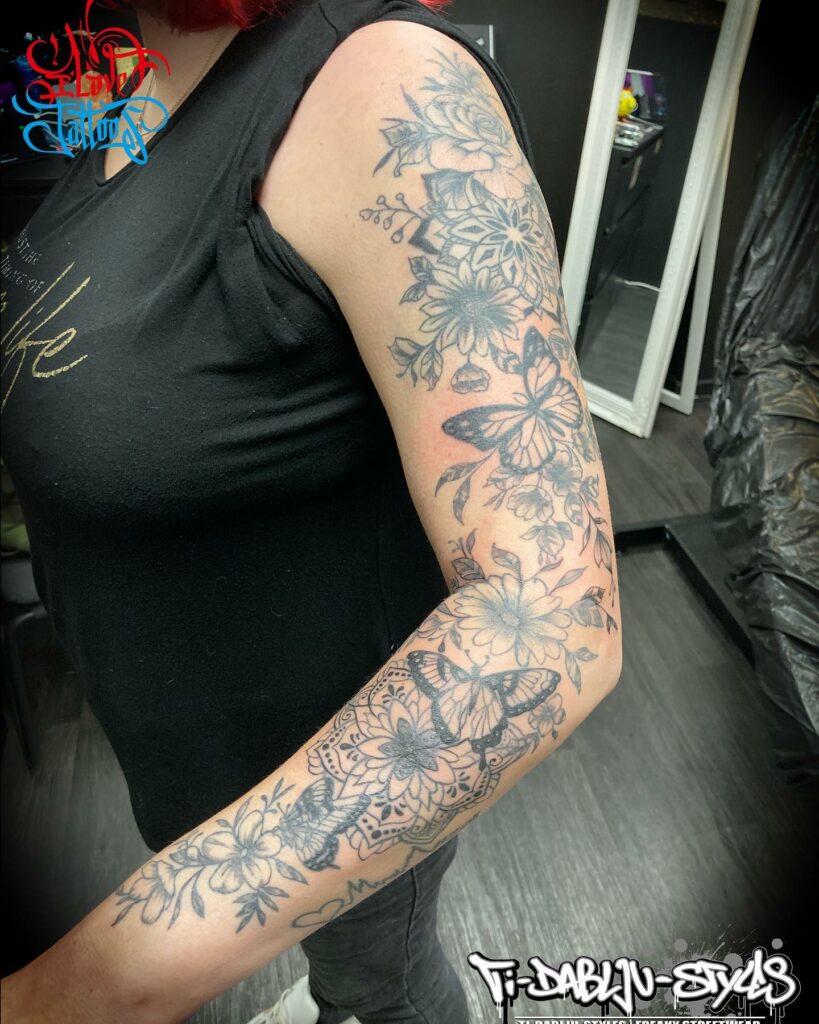 As we embark on this tattooed expedition, we stumble upon further narratives of transformation. Philip, a spirited adventurer, uncovered a hidden lizard tattoo lurking beneath his forearm's surface. Embracing the lushness of nature, he chose to conceal the past with a mesmerizing foliage-inspired ink, celebrating the renewal and growth that now graced his skin.
Back of Neck Tattoo Cover Up
Among the intimate tales of tattoo metamorphosis, we discover those who sought redemption for ill-fated choices etched onto the nape of their necks. Blending artistry with celestial allure, effectively eclipsing the misstep and guiding them towards a fresh cosmic journey.
New Lettering Tattoo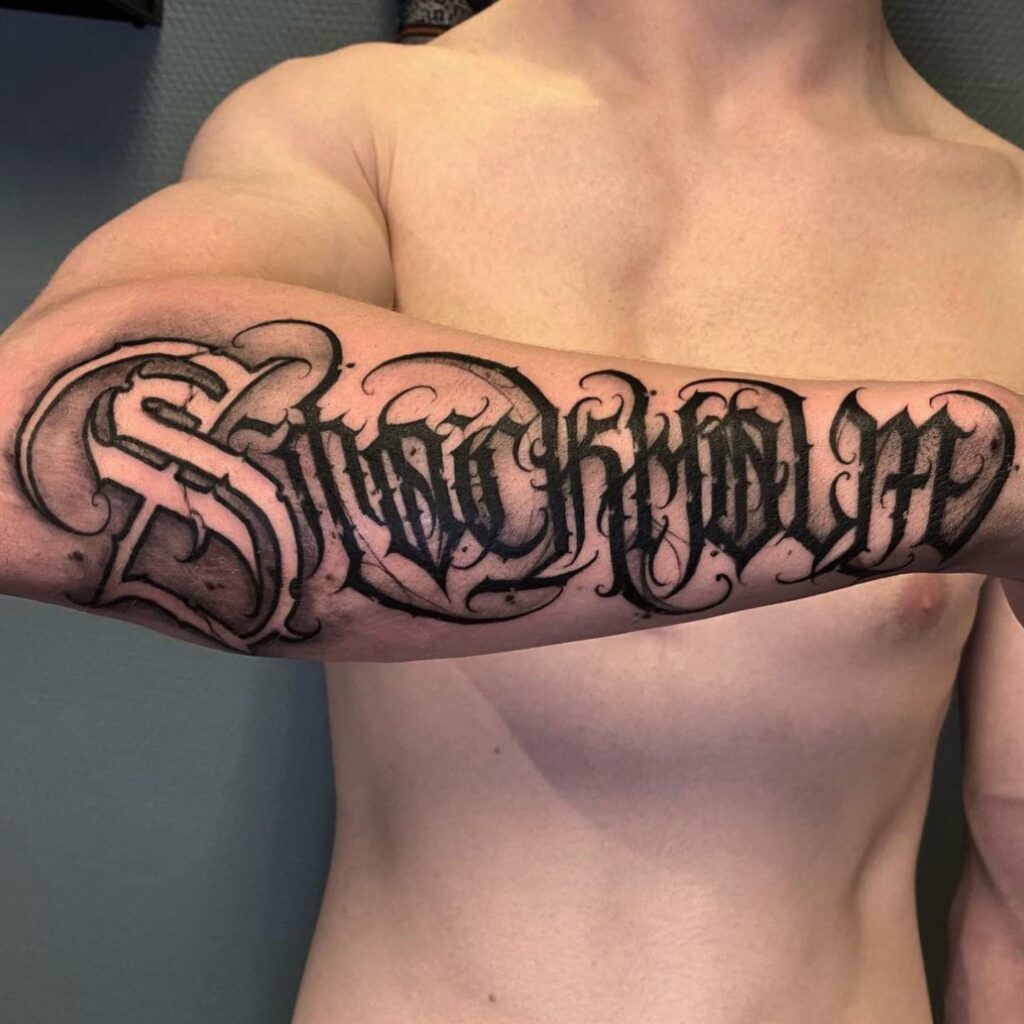 Finally, we encounter those who seek to rectify the subtleties of typography, where the wrong font can forever mar the intended message. In this realm, creativity reigns supreme, enabling a harmonious cover-up that veils the old lettering and provides space for a new, resonant inscription.
Dear readers, as we navigate the universe of cover-up tattoos, remember that within the artist's studio lies a realm of infinite possibilities. Each individual's story unfolds on their skin, guided by the skilled hands of passionate tattoo artisans. Together, we embark on a voyage of self-discovery, as inked narratives intertwine with artistic mastery, culminating in a tapestry of transformed identities and fresh beginnings.
Some Advice From Our Readers
Meet Emily, a vibrant spirit with a scar that bore witness to a painful accident. Determined to rewrite her narrative, she sought solace in a cover-up tattoo, transforming the mark into a breathtaking phoenix rising from the ashes. With each stroke of the artist's needle, Emily reclaimed her strength, her scar now a symbol of resilience and rebirth.
Then there's Alex, a tender-hearted soul burdened by a tattoo that no longer resonated with their true self. Through careful contemplation and a skilled tattoo artist's guidance, a delicate lotus design gracefully embraced the old ink, symbolizing Alex's journey of growth, self-discovery, and blossoming authenticity.
And let us not forget Jacob, a warrior who bravely faced the demons of addiction, only to be left with a tattoo that served as a painful reminder of a tumultuous past. In an act of transformative healing, he sought refuge in the artist's chair, where an intricate tapestry of vibrant colors and intricate patterns emerged, weaving a new chapter of strength, redemption, and hope.
These personal anecdotes speak to the power of cover-up tattoos, where ink becomes an agent of catharsis, turning scars and past missteps into vibrant tapestries of empowerment. The magic lies not only in the skilled hands of the tattoo artists but also in the courage and vulnerability of those who seek transformation.
Conclusion
As we come to the end of our journey through the world of cover-up tattoos, remember that the path to transformation is as unique as the individuals who embark upon it. When considering a cover-up tattoo, be mindful of the placement on your body, ensuring it complements both the new design and your personal style. As for the cost, it can vary depending on the intricacy of the design, the size, and the expertise of the tattoo artist. It's always advisable to consult with a professional to get an accurate estimate. While cover-up tattoos offer a captivating solution, it's essential to understand that the process may carry certain risks, such as potential ink bleeding or the need for multiple sessions to achieve the desired outcome. Hence, it's crucial to choose a reputable and experienced tattoo artist who can guide you through the process with utmost care and expertise. Remember, your tattoo journey is a testament to growth, resilience, and self-expression. Embrace it with open arms and let the ink tell your unique story.