Greetings, curious reader! Perhaps the humdrum of the everyday has prompted you to seek a more daring aesthetic experience. Allow me to guide you through an array of daring tattoo concepts that dare to defy the ordinary.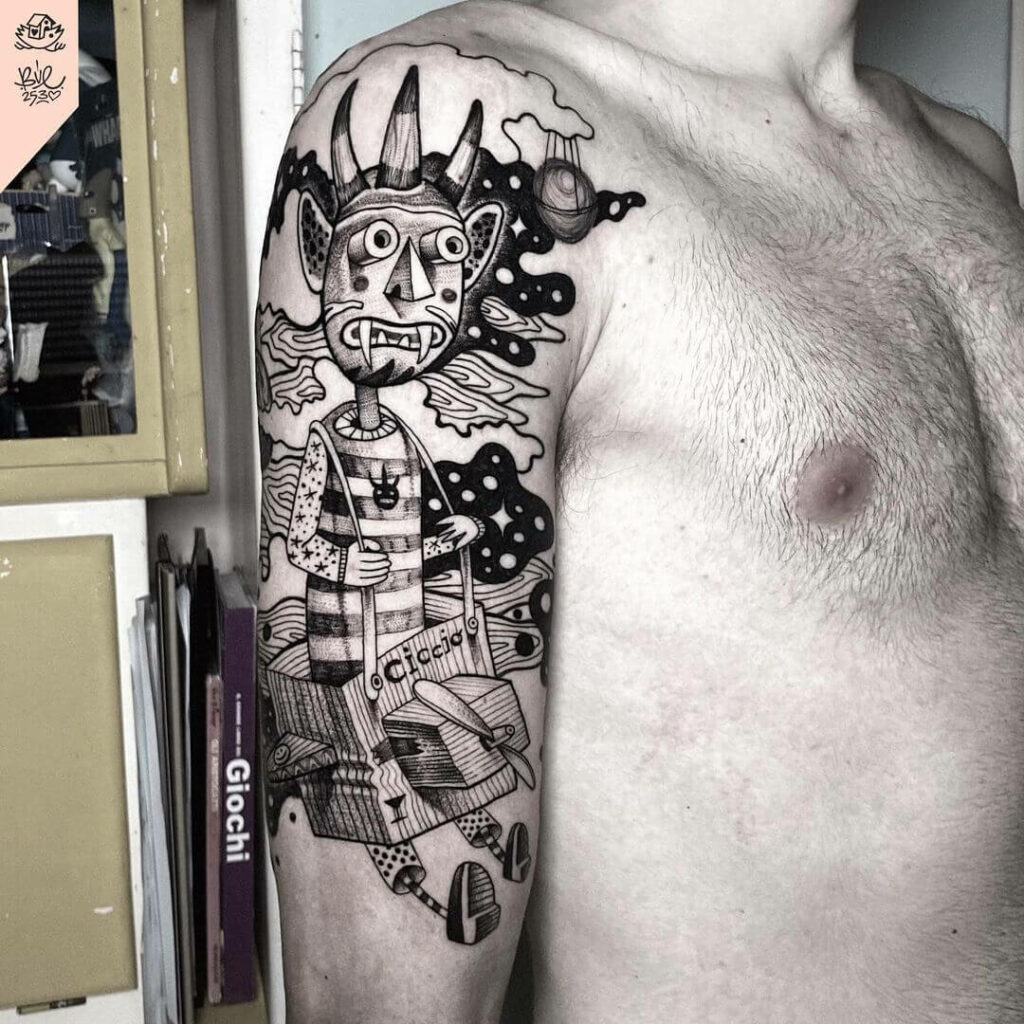 The average, everyday individual might not appeal to everyone. Indeed, many amongst us thrive on pushing boundaries, challenging conventions, and embracing the wild side of life.
These mavericks of society often feel drawn to the unconventional, the bold, and the unexpected. If you identify with this mindset and have a penchant for the extraordinary, this exploration of imaginative tattoo ideas could just be the creative nudge you need.
A trove of eccentric and striking tattoo concepts awaits those daring enough to stray from the beaten path. While it's true that many opt for simplistic designs – a reflection of the understandable apprehension that comes with committing to something as enduring as a tattoo – there's a world beyond the minimalistic to explore.
If you identify with the spirit of the unconventional and the desire to shatter the status quo, you, my dear reader, are a pioneer of the extraordinary. And what better way to manifest your eccentric personality than through unique tattoos that mirror your distinct spirit?
So, allow me to unravel some of the most compelling, whimsical, and downright intriguing tattoos to inspire your next act of self-expression. Let us delve into the world of tattoos that dare to please the adventurous soul within you.
Crazy Joker Tattoos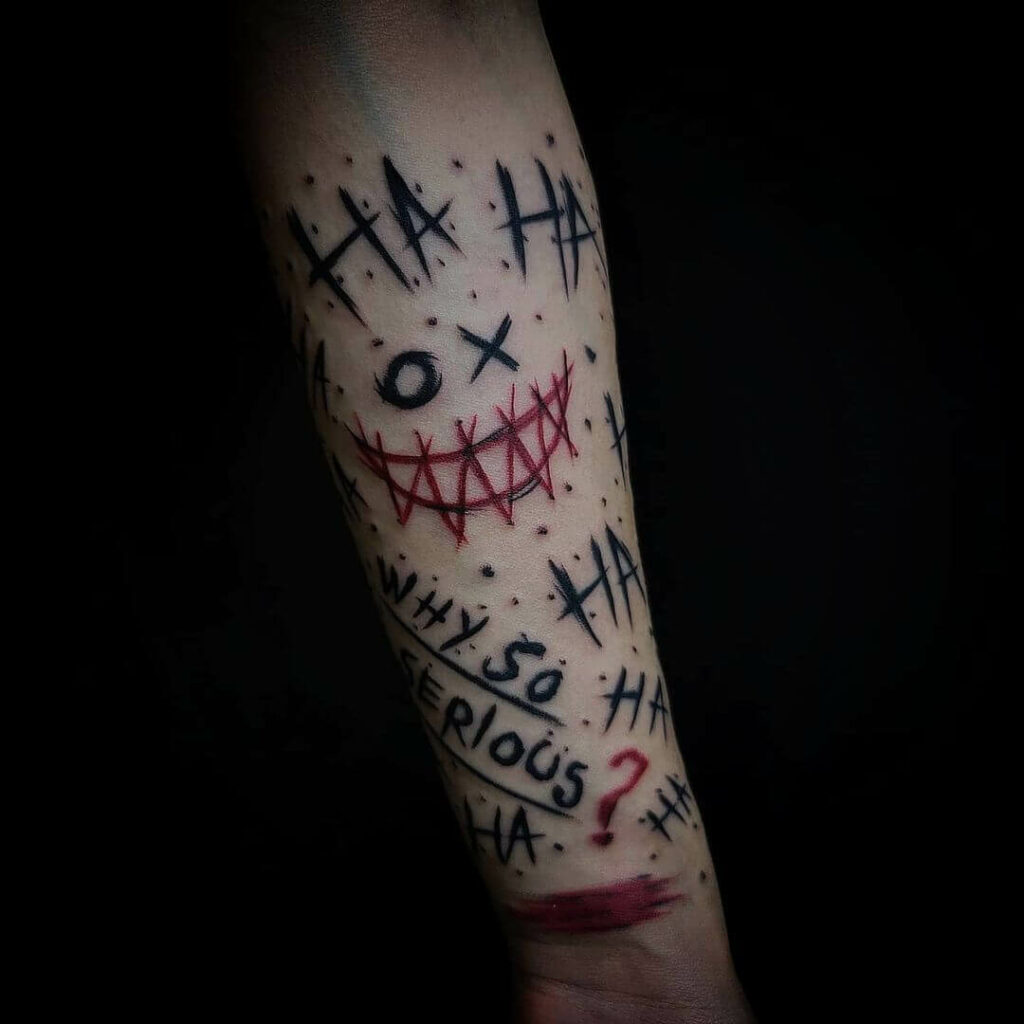 The illustrious figure of the Joker, renowned for his flamboyant madness within the DC universe, makes for a strikingly audacious tattoo concept. This wildly engaging character is the perfect inspiration for those seeking unconventional half-sleeve tattoos. A Joker design could be a splendid nod to a deep-seated admiration for Batman's complex nemesis. Let's set aside the seriousness and embrace the chaos – it's time to display your audacity.
Crazy Tattoos With Weird Creatures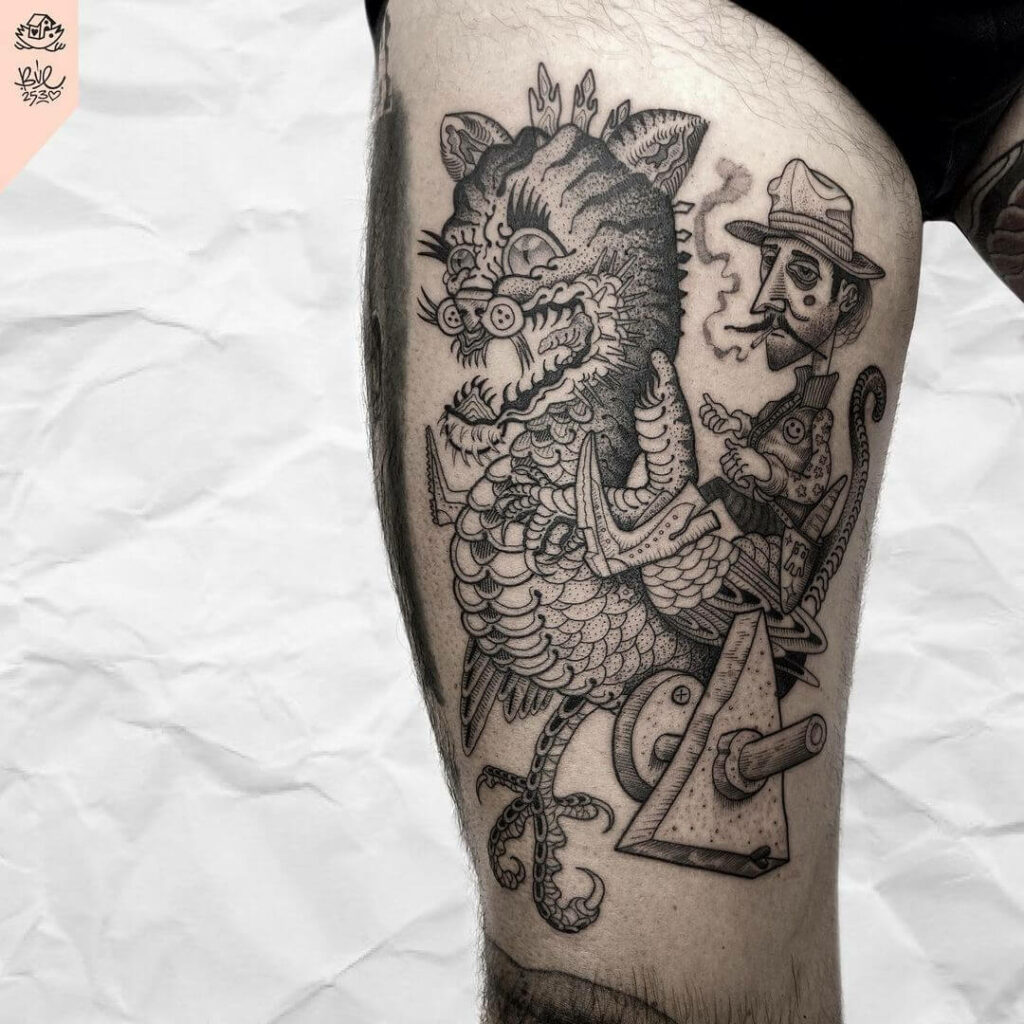 On the more mysterious side of the spectrum, consider a tattoo featuring a creature of uncategorizable origins. An amalgamation of a cat, snake, dinosaur, or perhaps a dragon, these designs baffle and bewilder – a surreal tribute to the power of imagination. These are not your average designs and are aptly suited for those who relish in the realm of the odd. For the gents, the upper arm or back could be the perfect canvas for this enigma.
"Love Is Healing" Tattoos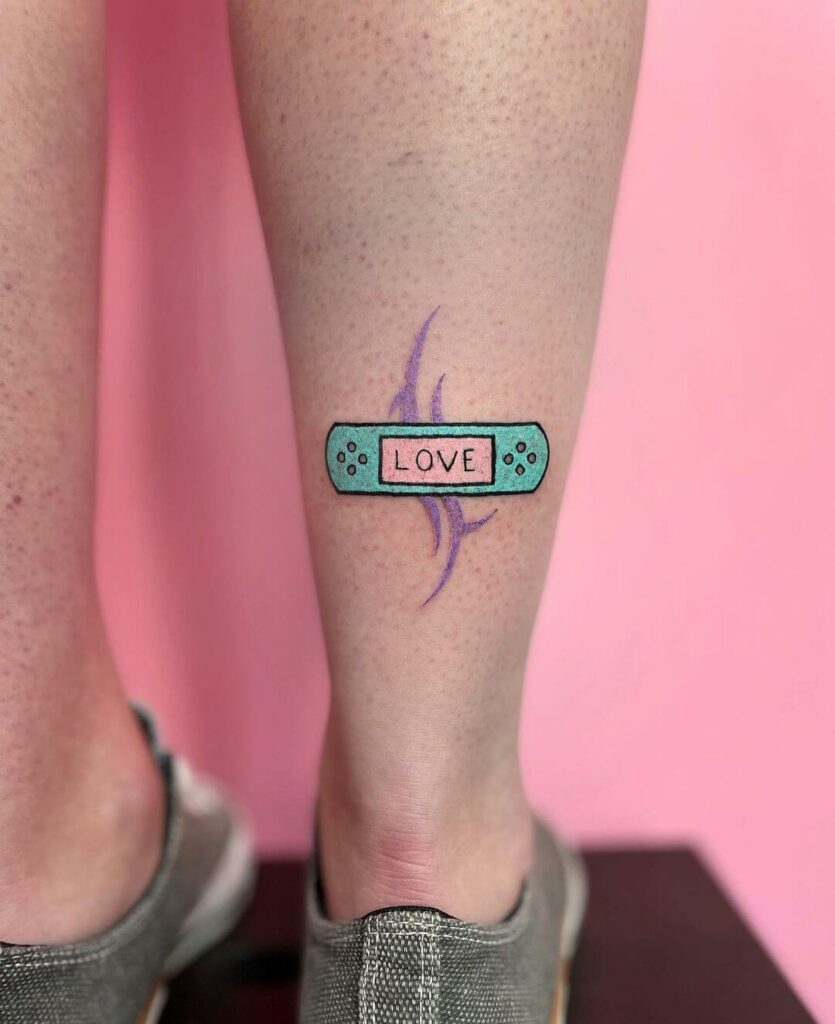 Love-themed tattoos typically tend to sway towards sweet, heart-studded designs. However, for those seeking to display their affection in a less conventional manner, "Love Is Healing" tattoos present a unique avenue. These designs embody the transformative power of love, suggesting that through affection, we can mend one's pain and suffering. It's a bold statement, making you the cool catalyst for deep conversations among your peers.
Beautiful Water Waves Tattoos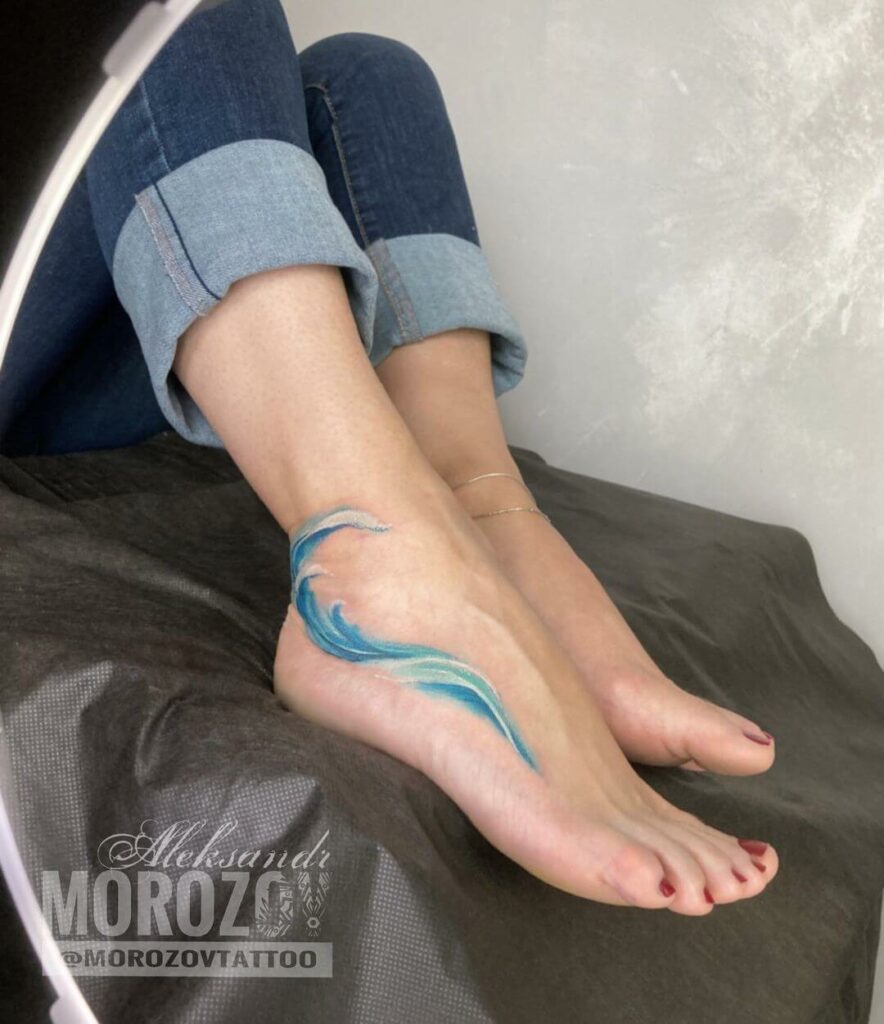 Ever thought of paying homage to the majestic ocean waves in the form of a tattoo? Capturing the fluid dynamics of water waves makes for a mesmerizing tattoo, bridging the gap between aesthetics and adventurous designs. For those with a deep-seated love for the sea, this design might just be the right form of tribute. The visuals are bound to stir admiration among your social media followers.
Weird And Colorful Crazy Tattoos
Our next suggestion might resemble a vibrant piece of modern art rather than a traditional tattoo. These designs radiate with a cornucopia of bright colors, shattering the notion of tattoos being predominantly black or dimly colored. These pieces serve as a testament to the power of art, encapsulating the essence of color on a canvas as intimate as your skin. It's a bold choice, and one that will set you apart as a color-loving individual.
Crazy Trippy Brain Tattoos
Now, let's talk about the ultimate quirk – the trippy brain tattoos. Perhaps no other character encapsulates quirkiness as effectively as Bugs Bunny. A tattoo inspired by this cartoon could be an exciting choice for the animated fans amongst us. This tattoo is sure to position you as the zany, fun-loving person within your group.
Cute And Crazy Kitty Tattoos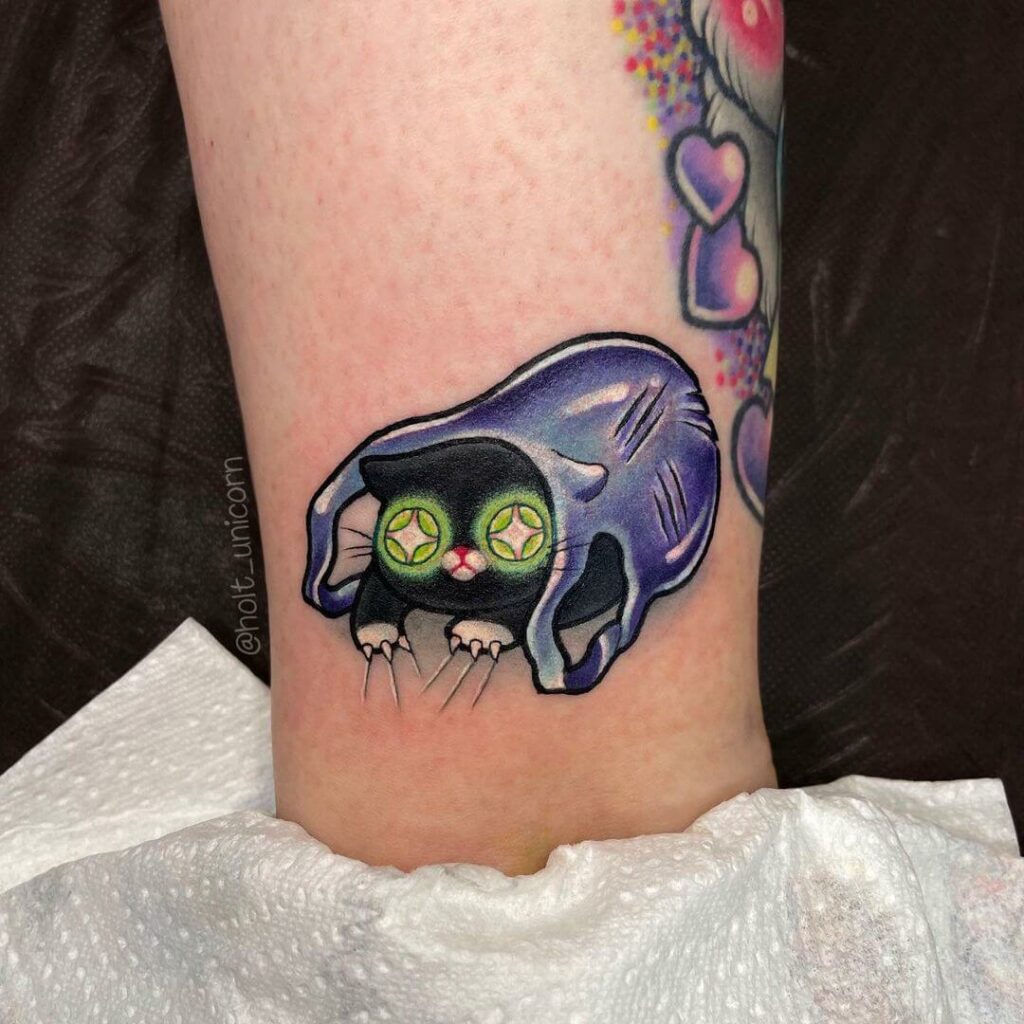 For those seeking a blend of cuteness and quirk, consider a kitty-inspired tattoo. This small yet significant design pays tribute to our feline friends, known for their unpredictability and charm. Far from the intense aesthetics of 3D tattoos, this minimalistic design will surely resonate with cat lovers.
Half-And-Half Crazy Moth Tattoos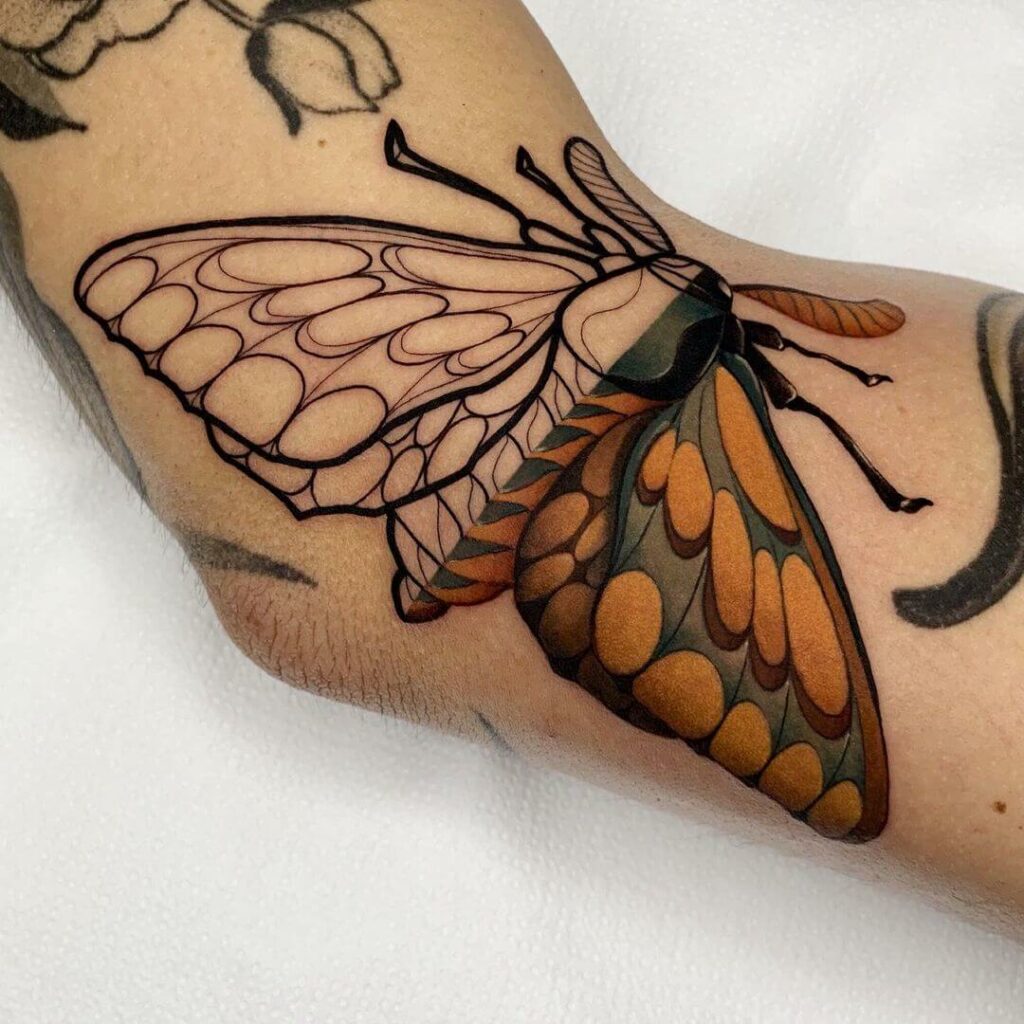 If butterflies feel too mainstream for you, consider their lesser-known relatives – moths. As the perceived forebears of butterflies, moths exude a certain mystique and unconventionality that make for beautiful yet unusual tattoos. Don't be confined by societal norms; embrace the enigma that a moth tattoo represents.
Crazy Moneytree Tattoos
Those who harbor an unwavering fascination for money might find a money tree tattoo appealing. As a tangible representation of one's passion, these designs can be a charming way to manifest one's aspirations.
A Crazy Face Tattoo
Lastly, we delve into the realm of facial tattoos. A face design sans eyes is an incredibly unconventional and intriguing idea. Common facial designs can feel ubiquitous, but with this unique approach, your tattoo is guaranteed to set you apart, reflecting your distinct personality and artistic vision.
Conclusion
So, there you have it, dear readers, a riveting exploration of unconventional tattoos for the daring spirit. The art of tattooing is, at its core, a deeply personal journey of self-expression, and there truly is no one-size-fits-all. Placement is entirely a matter of personal preference and comfort. However, the half-sleeve, upper arm, and back remain popular choices for larger, more intricate designs. If you're considering smaller, more minimalistic tattoos, the wrist, ankle, or even behind the ear could be a potential canvas.
As for cost, tattoos are an investment in your personal aesthetic and should be viewed as such. Depending on the size, complexity, and the specific artist's rates, costs can range widely from a couple of hundred to several thousand dollars. Therefore, it is essential to research, plan, and budget accordingly.
While tattoos are an exciting means of self-expression, it is equally crucial to be aware of potential risks. Infections, allergic reactions, or dissatisfaction with the design are realities that one must consider. It's important to choose a reputable artist and studio, follow aftercare instructions diligently, and above all, to take the time to make a well-informed decision. After all, this is a form of art that you'll carry with you for a lifetime, so ensure it resonates with your unique spirit. To the daring souls out there – let your tattoos tell your story in the most audacious way possible!
Feature image from Pinterest
Last reviewed and updated on May 22, 2023