Dago's Tattoo and Piercing Studio specializes in all styles of tattoos, from tribal to portraits. Dago's tattoo shop claims to have hospital grade sterilization and provide surgical steel and 14k gold jewelry. This is one of the oldest, most diverse places that offers custom tattoos and a variety of piercings!

Whether you choose to believe the Dagos Tattoo reviews or not, you should check out our list of 10 best tattoo designs from this Houston parlor down below!
Creepy Tree in Forest Design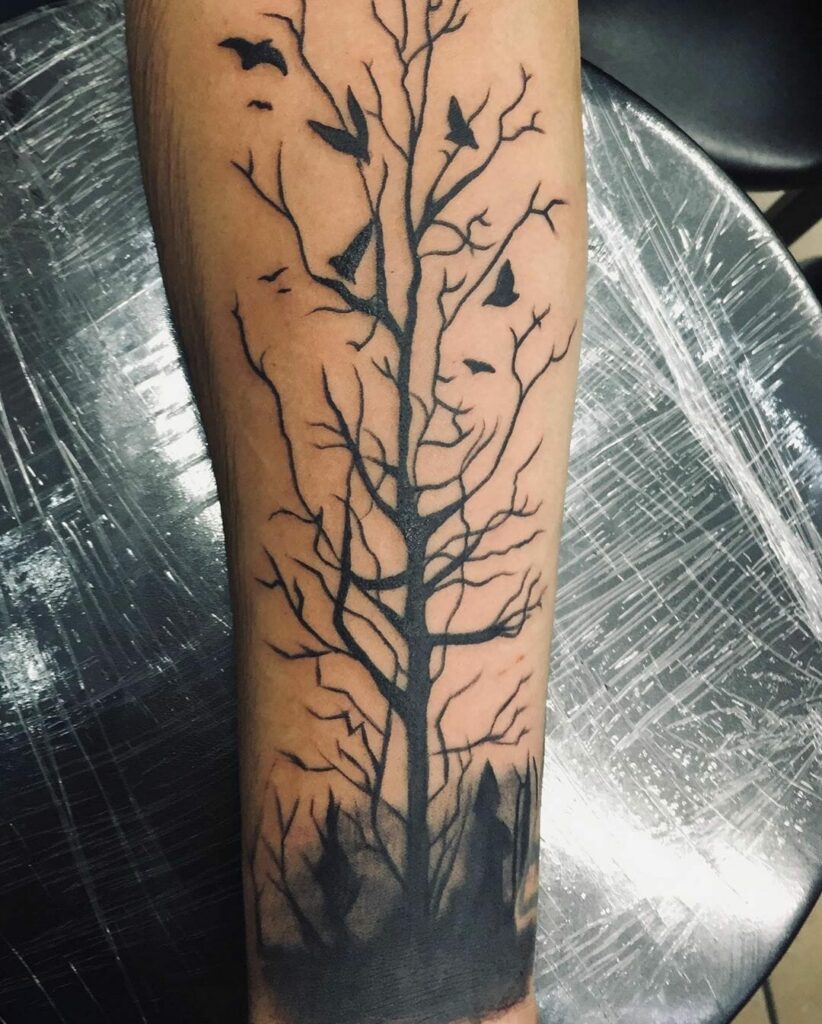 Don't you just hate when you're stuck in a creepy forest at night? And then the crows come cawing for that dramatic horror effect! We say no to that movie scenario! However, you say yes to this cool and chilling tree design! We're always amazed at what an artist can do with just black ink and a lot of patience! If you're looking for an awesome forearm tattoo of your favorite terrifying place, we suggest this one!
Red Rose Design
Dagos Tattoo shop Houston TX offers a wide spectrum of tattoo designs! Here is an example of classic beauty – a red rose tattoo! Roses are flowers typically associated with love and passion. If that sounds like you, you'll want to get this stunning design! Maybe you're dedicating it to your Rose, which is even more romantic! Either way, check out Dagos in Houston for reasonable prices and a classic tattoo experience!
Sun With Face Tattoo
Imagine the Sun having facial features! Waking up in a world where the first thing you see is a giant face does not sound fun! But a Sun tattoo with a face on it? Yes! This tattoo generally means bringing truth to the light. Alternatively, people dedicate a sun tattoo to a person that brought you back from your darkest moments. If you're on the lookout for such a design while in Houston, check out Dago's Tattoo shop on 5131 North Freeway!
You Little Angel Twins Design
Is there anything more precious than having children, especially if that's something you wanted your whole life? Commemorate those dear moments with a photo of your newborns! Take a look at this touching design from Dago's Tattoo shop! Pick a beautiful calligraphy font and write your most sincere message. Add the date, and even time when these angels blessed your life! You can even have their names tattooed forever close to the heart!
Black and Gray Games Design
We would never endorse any form of gambling. If you think you're struggling, please ask a professional for help! But if you want an awesome tattoo that includes your favorite club games, get one of these Dago's tattoo designs! So much thought and time went into this one idea. The shading is especially to die for! We can't even locate all the items from the photos! Before saying yes to the design, always check Dagos tattoo prices!
Name and Heartbeat Design
Tattooing a loved one's name, be it a partner's or your child's/family member, is such a nice gesture! It shows how deep love can go, literally to the deepest layers of skin! Want to get a sentimental design like this? Search for Dagos, Houston TX! Add a recorded heartbeat of the person to make the design truly unique. Play around with different fonts until you find just the perfect thing!
Religious Virgin Mary Tattoo
Religion is a tricky topic these days. We think everyone needs faith and their religious beliefs should be respected, even if different than yours! Artists at Dago's tattoo shop think the same way! If a stunning religious tattoo is what you need, at Dago's Tattoos Houston TX that is what you get! The shading technique used makes Mary so lifelike. Perfect placement for such a tattoo is the arm, so think about it!
Colorful Colibri Design
Tired of our dark Dagos Tattoos choices above? We promise they offer a variety of colorful designs as well! Just see this lovely colibri tattoo! Get fun with colors in this sketchy colibri in flight design. Brighter colors pop on any skin tone, so just choose your favorite ones! A small design fits great anywhere you wish to place it. Keep in mind you need to have a good price idea before committing to a design!
Amazing Egyptian God Tattoo Design
Can it get more epic than a detailed design of Anubis in armor? No, it can't! Get it only at Dago's Tattoos Houston TX. Hard to believe this is a tattoo on someone's skin and not done on a piece of paper. It just goes to show that tattoos are art! Highlight those metal pieces with some white ink, you know you want to! This Egyptian God design gets more insane when you see its size.
Death With Scythe Design
We're finishing this list of best Dago's tattoo designs with another, universal symbol of death! Petrifying as it is, Grim Reaper tattoos look so cool, especially if its a Dago's tattoo! These personifications of Death became abundant since the Middle Ages. Death is an unfortunate part of our reality. Maybe if you get it tattooed at Dagos on 45, you'll avoid bad luck!
Having Said All That
We encourage you to take time and research Dago's Tattoo shop yourself! Dagos reviews have every type of review, from 1 to 5 stars, so be the judge of that! Different people have different expectations and stories from Dagos Tattoo Houston shop. Dago's Tattoo shop often offers discounts on special days, both for tattoos and piercings! Keep an eye on their Instagram and official page for details!
Need More Inspiration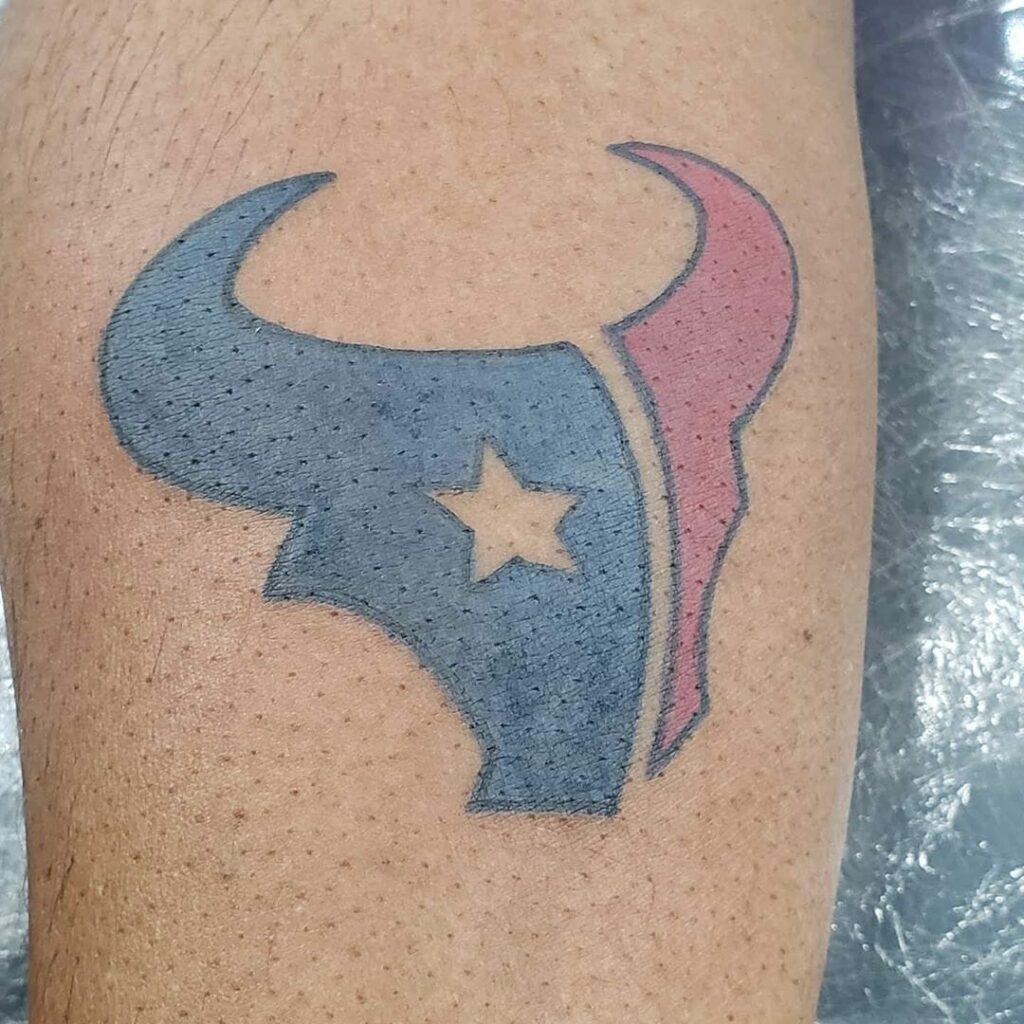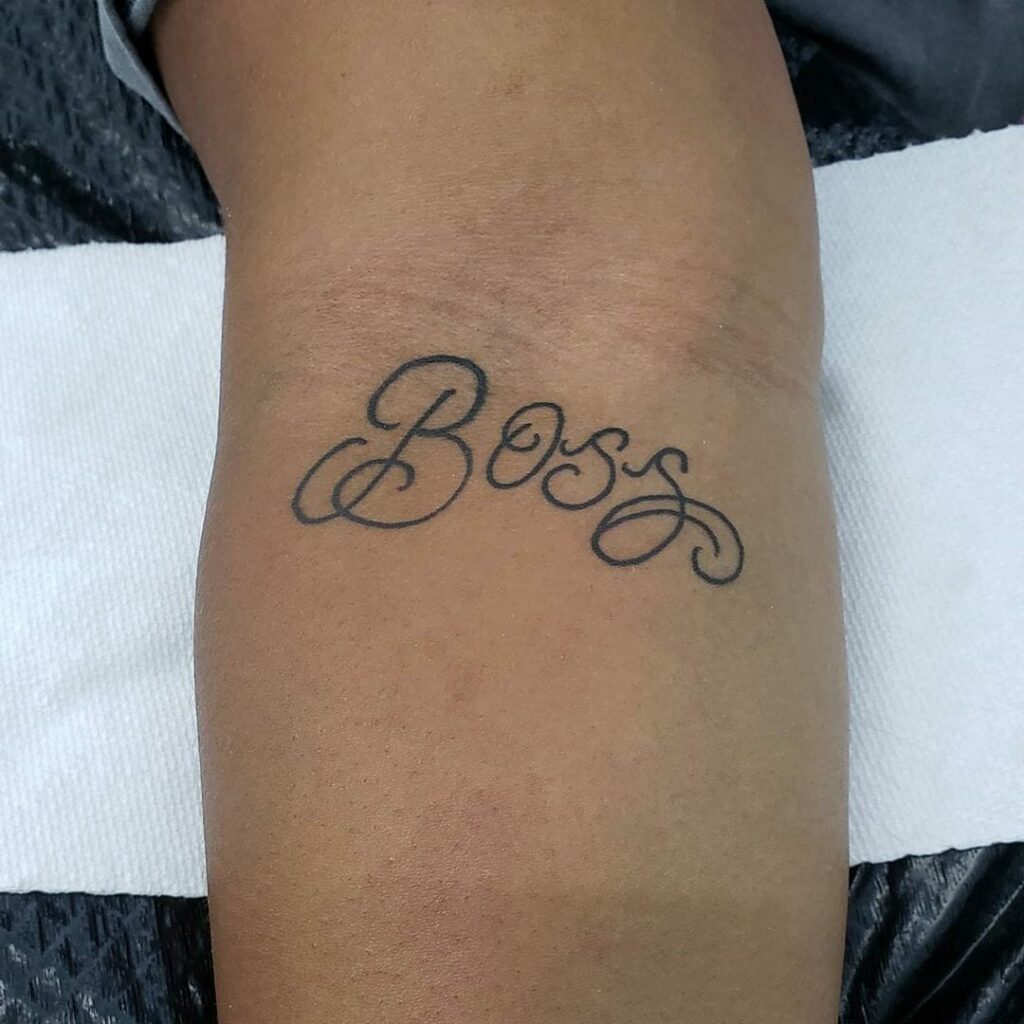 Feature image and all other images from Pinterest