Some tattoo ideas can speak volumes with their concept. One such is the dedication tattoo which is for people who are highly imaginative and compassionate.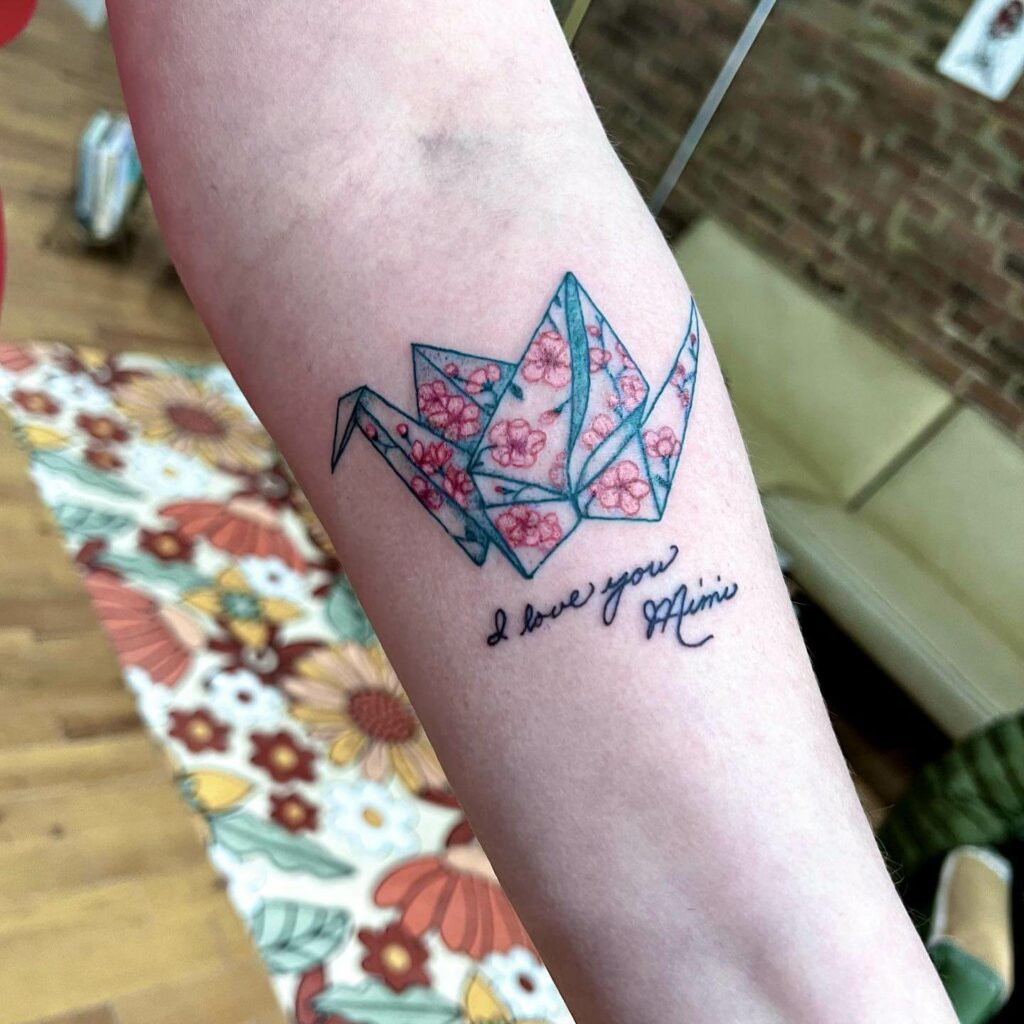 The practice of tattooing can be traced back to the Neolithic age.
From ancient times tattooing was not only considered a body art, but it had several cultural significance. But dedicating those tattoos to someone or something was not probably practiced at that point in time.
The concept of dedication tattoos is quite new and is becoming popular in the tattoo industry. The tattoos inked on the body are permanent in nature and are a great way of showing a sense of love and a powerful bond. Not only the tools and images but also the concept and ideals behind tattooing have greatly changed from where it started.
Family Dedication Tattoo
One of the great ways to honor and respect the bond you share with your family is by getting a family dedication tattoo. These tattoos are extremely popular both among men and women and can be done using either traditional black ink or colorful ink. The best site to put these tattoos is on the chest, thigh, calves, shin, back, and forearm.
Most tattoo shop offers a varied number of designs to choose from for this piece. People can get inked with the names of their family members on a family tree, they can get inked with the names of their family members inside a love sign, or they can get human figures to represent their loved ones. The designs are mostly kept simple, but the meanings they reciprocate are extremely heartwarming.
Clock Dedication Tattoo
Clock tattoos can represent a variety of meanings and are quite a popular tattoo choice around the world. From representing a simple thing as time to demonstrating something as important as mortality can be done using clock tattoos. Sometimes tattooers even get clocks as dedication tattoos to represent a few things.
The tattooers can demonstrate the value of time and the importance of sharing it with their loved ones. When clock dedication tattoos are done with a particular date it represents the importance of that particular time and date which can be related to the tattooer's birth, marriage, childbirth, anniversary, or any date and time of great significance. Clean black ink is favored for these tattoos and blossoms best on the bicep, chest, back, shin, thigh, and calves.
Pet Dedication Tattoo
One of the sweetest and most thoughtful tattoo designs is the pet dedication tattoo. Many people even get this piece as their first tattoo and reflect the love they have for their pets. For pet owners, they are not random animals but as important as their own children. The best site to put these tattoos is on the forearm, shin, chest, back, wrist, and bicep.
These tattoo designs can be inked in a variety of ways and are done either by using black or colorful ink. Paw prints with names of pets, realistic images, or line art can be used for creating the tattoo design. Objects like flowers, photo frames, or toys can also be added to make the design adorable. Tattooers who have lost their pets can also do this dedication piece in memory of their loving pet.
Mother Dedication Tattoo
The importance of a mother in a person's life cannot be substituted by anyone and this makes the mother dedication tattoo an extremely special piece around the world. She is the person who is responsible for bringing a child into this world and will protect them at all costs. The mother dedication tattoo shows the hardships faced by a mother and the eternal love she has for her child.
The best place to put this tattoo is on the chest, forearm, bicep, back, thigh, calves, and wrist. Traditional black ink is mostly used for creating this tattoo and objects like flowers, a heart sign, or stars are often added to make it noteworthy.
Sports Dedication Tattoo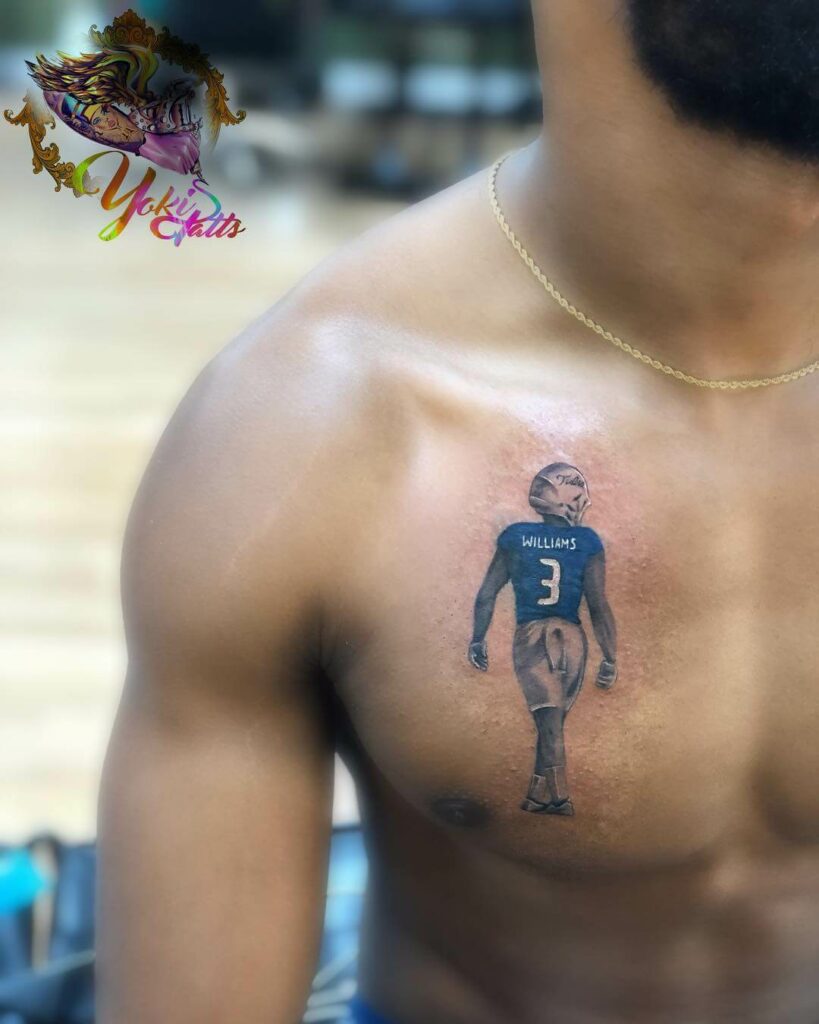 For many people, sports is not just a mere physical activity but a way of life. From inking world-renowned sports to sports personalities on the body has become quite popular in recent times. The symbiotic relationship shared by fans and the sports they love is something unique and is not visible in other elements.
The overall development sports bring in a person is very much visible and is reflected through this tattoo. The passion and love shared by the fans and the sportsperson alike are also highlighted by the tattoo design. The best site to put these tattoos is on the thigh, chest, back, wrist, ankle, neck, and back. Sports equipment, sports personalities, or sports names are the key ingredient of this tattoo and can be done either with traditional black or with colorful ink.
Heartbeat Dedication Tattoo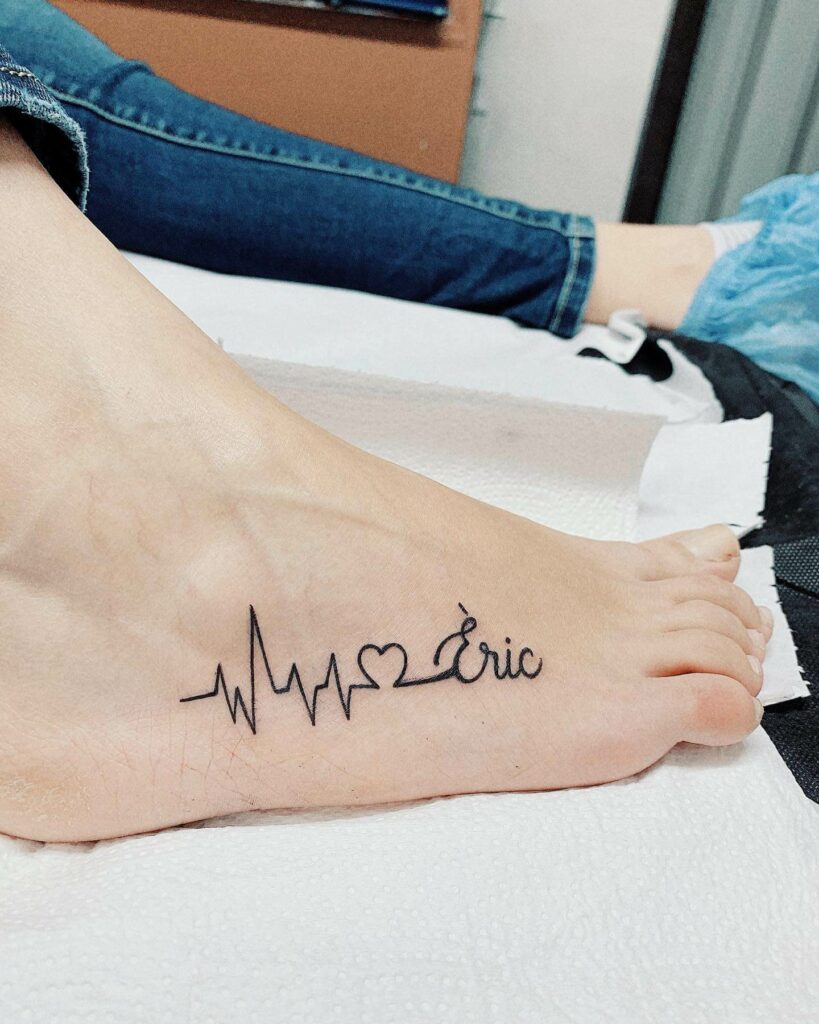 Some people in our life become as important as our heartbeat, without whom we cannot survive. These people stay with us in both times of happiness as well as in crisis. To respect and honor this support and bond, many people get heartbeat dedication tattoos along with the name of that particular person.
The best place to put this design is on the forearm, chest, bicep, wrist, foot, ankle, and neck. Black or red ink is used for creating this design, and the name can be of any family member, sibling, or loved one. Beads, a heart sign, or a compass are often fused with this design to make it more meaningful and fruitful.
Music Dedication Tattoo
Tattoo artists are often asked to create music notes on the skin of their clients. Either done in black and grey realism or bold traditional style, these tattoos are primarily done by dedicated music lovers. Music is something that has a universal language, and it is hard to find a person who does not like music.
The best place to put these dedication tattoo ideas is on the wrist, finger, ankle, shin, forearm, chest, and back. Tattooers can choose from a variety of designs like simple music notes, music notes on a delicate script, music notes with an instrument, and many more such ideas. Rihanna, Selena Gomez, Avril Lavigne, and many such stars own music tattoos as a tribute to the thing they love most.
Religious Dedication Tattoo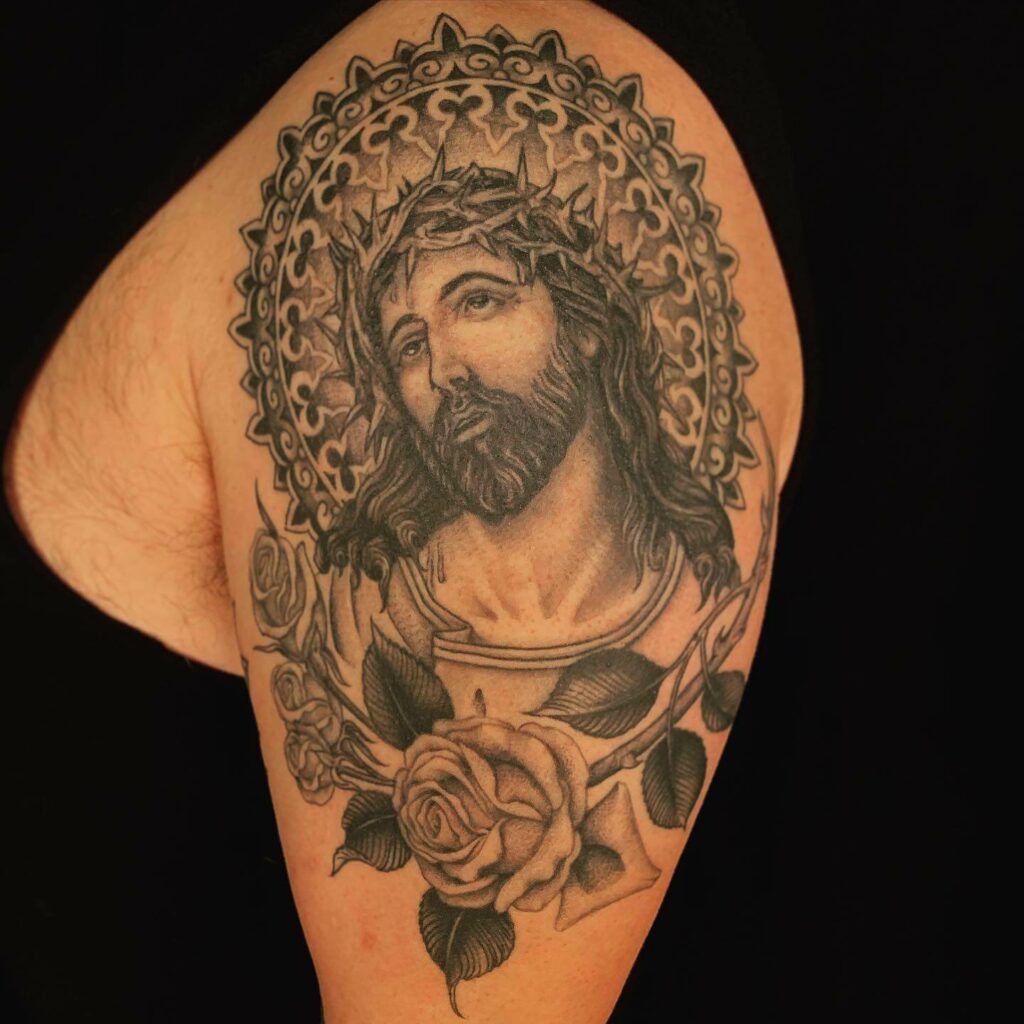 People with spiritual leaning often get religious dedication tattoos. They believe that their lives have changed in every manner with the incorporation of religion. The followers of Christianity often get tattoos of Jesus Christ or the cross or lines from the Bible, followers of Hinduism can get tattoos of Hindu God and Goddess, people with strong Japanese connections get tattoos of Buddha, and the list is endless.
The place of selection for these tattoos depends on the size. The large ones are put on the chest, back, thigh, bicep, shin, and calves, while the medium or small ones are done on the forearm, ankle, wrist, neck, shoulder, and finger. Traditional black or colorful ink can be used for creating these designs, which totally depends on the choice of the tattooer.
Father Dedication Tattoo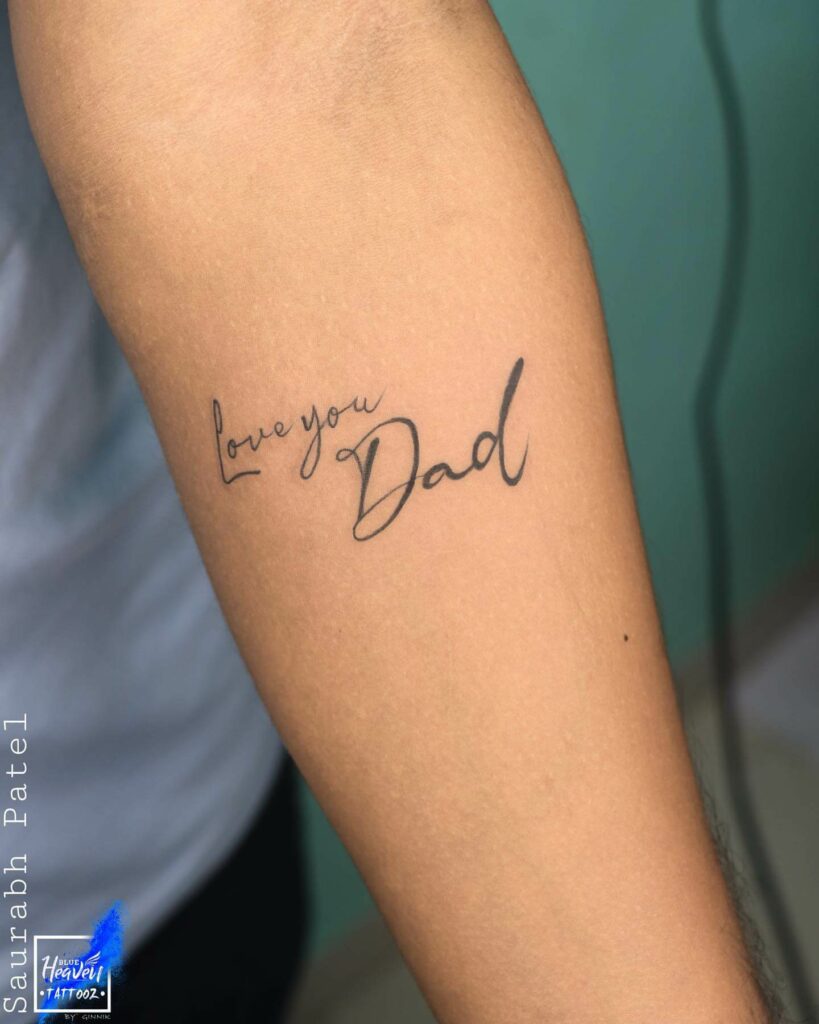 The influence of a paternal figure in everyone's life is extremely important. For some people, their father is or was their friend, guide, and leader. Getting a father dedication tattoo is probably a great way of showing the love one has for their father. The best site to put these tattoos is on the forearm, chest, bicep, back, wrist and neck.
Black ink is mostly used for creating this tattoo and the designs can be ornated in various ways. Quotes like 'love you dad', 'my dad is my supehero' and many such lines can be written. The word father can be written inside a heart sign, inside a flower bouquet, or with an anchor. A tattooer is also free to let their imagination run wild and create anything that highlights the beautiful bond they share with their father.
Memorial Dedication Tattoo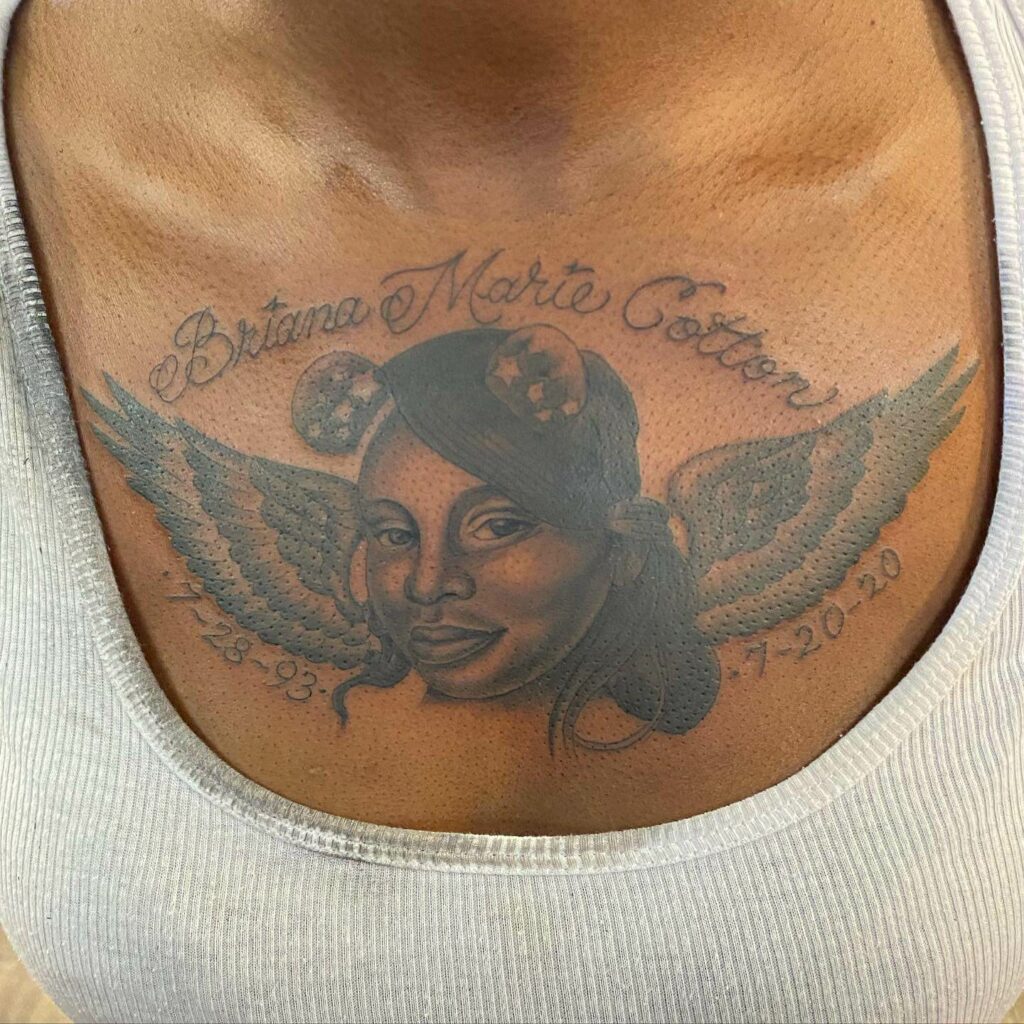 Memorial dedication tattoos are both heartwarming and melancholic at the same time. A person who has lost someone close often gets these dedication tattoos on their forearm, chest, bicep, wrist, shoulder, and back.
Black ink is generally used for this design and objects like a gravestone, flowers, or candles are tattooed along to honor the soul of the person who has passed away. Many tattooers often get inked with the image of the person they have lost along with the date of death.
An experienced tattoo artist and a reputable tattoo shop must be selected while getting a dedication tattoo, as these tattoos are unique and everyone may not feel comfortable or specialize in creating such designs.
Feature Image from Pinterest – Want your tattoo to look brighter? Try "Tattoo Balm"