Are you looking for some inspiration for your next tattoo? Look no further! Fantasy tattoos are a great way to express your personality and creativity. 
Whether you're a fan of movies, TV shows, books, or video games, there's something for everyone in the world of fantasy. These art forms provide an escape from the monotony of everyday life and allow us to explore new worlds and characters. If you're looking for a tattoo that truly represents who you are, then a fantasy tattoo might be just what you need. Check out some of our favorite fantasy tattoo ideas below and get inspired!
Awesome Dragon Tattoo Ideas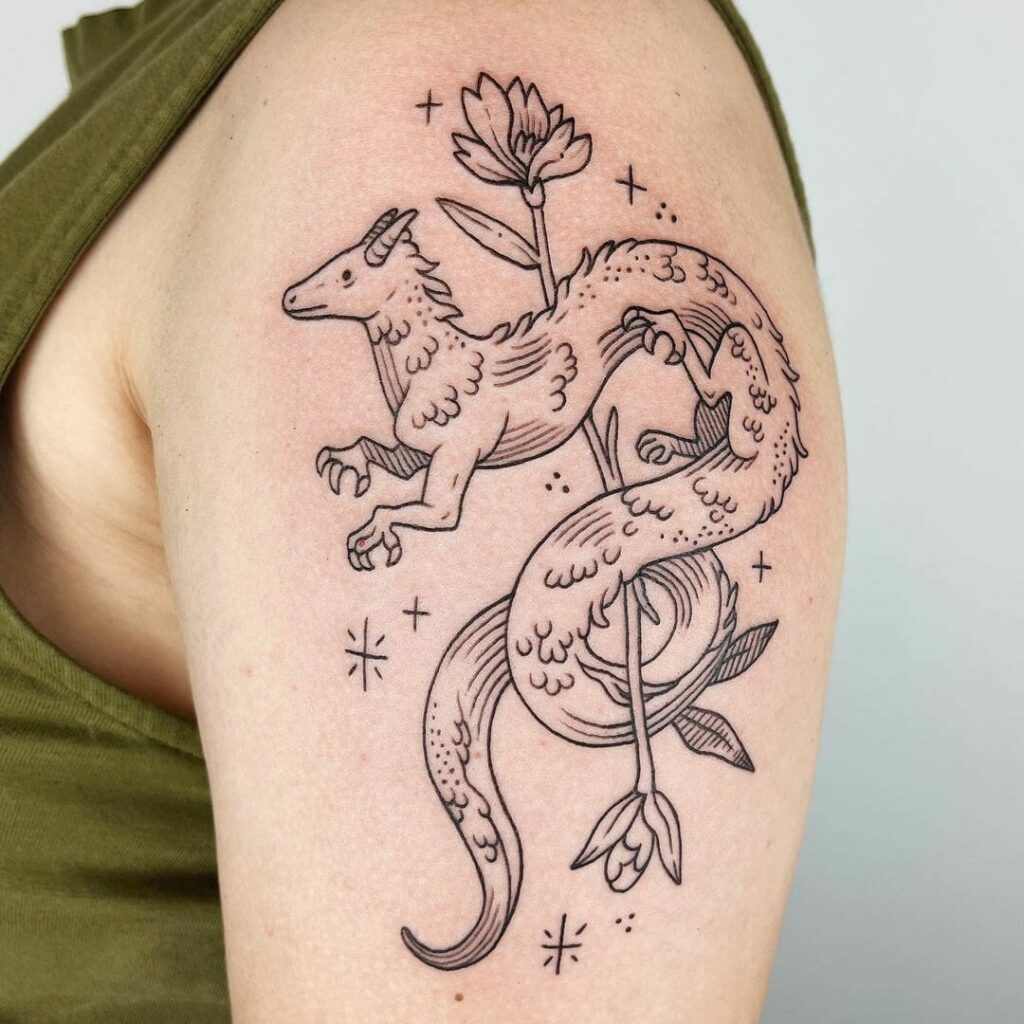 Dragons are a popular motif in Japanese tattooing and symbolize balance, freedom, and good luck. The Japanese dragon is a mythological creature that symbolizes strength, wealth, and is seen as a guardian over people. The meaning of a dragon tattoo can also include wisdom, being noble, and power. Different colors of dragons have different meanings, with black dragons representing wisdom, green dragons representing nature, and blue dragons representing benevolence.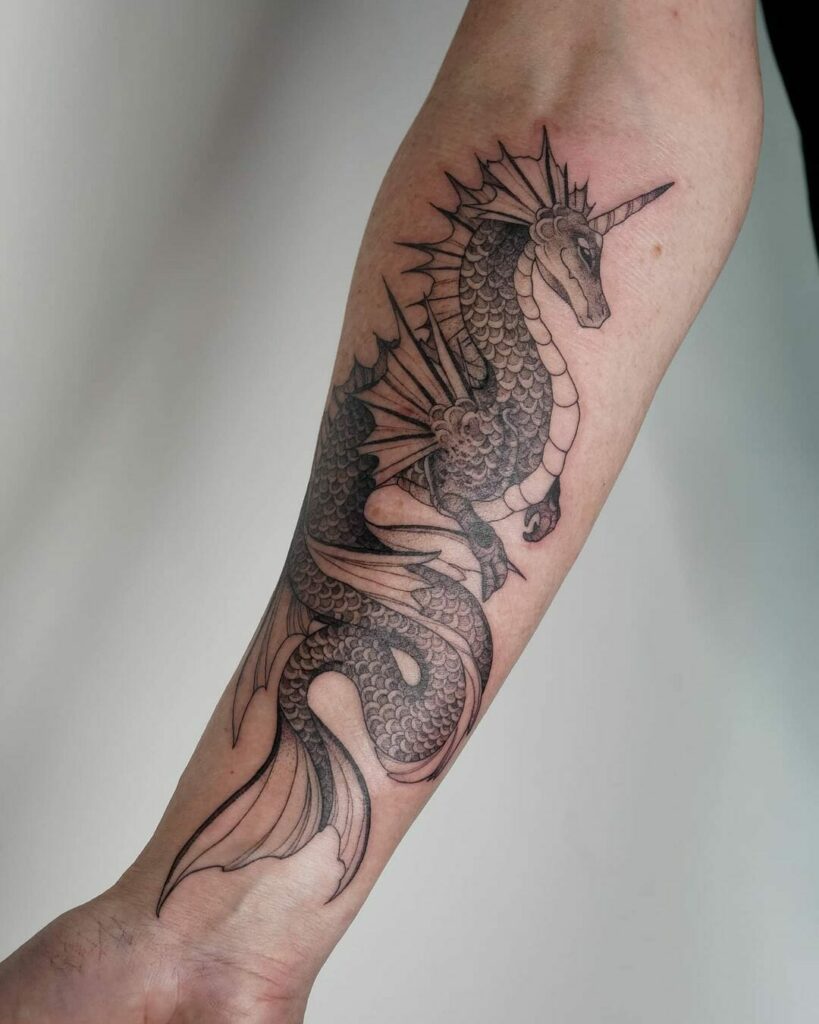 If you're looking for a true fantasy tattoo with a hint of the Orient, then a dragon tattoo might be just what you need. However, getting an elaborate and detailed dragon tattoo might be quite difficult so you may want to ask an expert tattoo artist to help you with the process. The process also includes a lot of time and patience from both the artist and the wearer.
Cute Video Game Fantasy Tattoo Designs
Video games are extremely popular among young adolescents all over the world. They grow up playing these games with their friends and getting lost in the complex storylines. Subsequently, you can also get a fantasy tattoo inspired by a video game like the wearer in the picture was inspired by 'The Legend of Zelda'.
Vibrant And Vividly Colourful Fantasy Tattoos
The world of fantasy is anything but drab and monochromatic. Any picture of a fantastical world is always full of bright colors that will cheer anyone up. Consequently, if you are not getting a tattoo for the first time, you can opt for colorful tattoos as well. There are plenty of options out there for colorful fantasy tattoos. You can check out this collection of 140+ colorful fantasy tattoo designs from Trending Tattoo or this list of 50 best fantasy tattoo ideas from Tattoodo.
Amazing Fantasy Tattoos With Detailed Imagery
Designers and artists who create the artwork behind each visual work of fantasy spend hours and hours on their work. Ultimately, they create a detailed and incredibly nuanced world which is magical in nature. If you want to portray that aspect of fantasy through your tattoo, you can choose a lovely tattoo design like the one in the picture. The detailed drawing of the castle from the famous movie 'Howl's Moving Castle' is the perfect way to pay homage to master artist Hayao Miyazaki.
Lovely Fantasy Tattoos With Faes And Fairies
Wizards, sorcerers, faes, fairies, vampires, werewolves, elves and more characters are found in any book, TV show or movie which follows the fantasy genre. Each of these mythical creatures is special because of their unique features. These creatures also possess a lot of magical power that sets them apart from normal humans.
Wonderful Fantasy Tattoo Ideas Based On Popular Books
Books always offer an escape from reality even if they are not of the fantasy genre strictly. If you feel that a fantasy book has inspired you a lot in the recent past, you can also choose an image or characters from the book to get a tattoo of.
As seen in the picture, the wearer has set a tattoo of Alice from the famous English book 'Alice in Wonderland'. However, they have also added their own unique twist to the tattoo by substituting Alice's head with flowers. You can also do the same to your tattoo by adding your own interpretations to the story.
Funny And Adorable Fantasy Tattoo Ideas For Quirky People
Not everybody reads heavy fantasy books like 'The Lord of the Rings' or 'Game of Thrones'. A lot of people might just prefer to read small, funny fairy tales which are quirky and bizarre but heartwarming as well. Consequently, you may choose a small symbol or image from those books and set it as a tattoo. As seen in this picture, the cute wizard frog looks utterly adorable.
Elaborate Fantasy Tattoo Designs For Your Back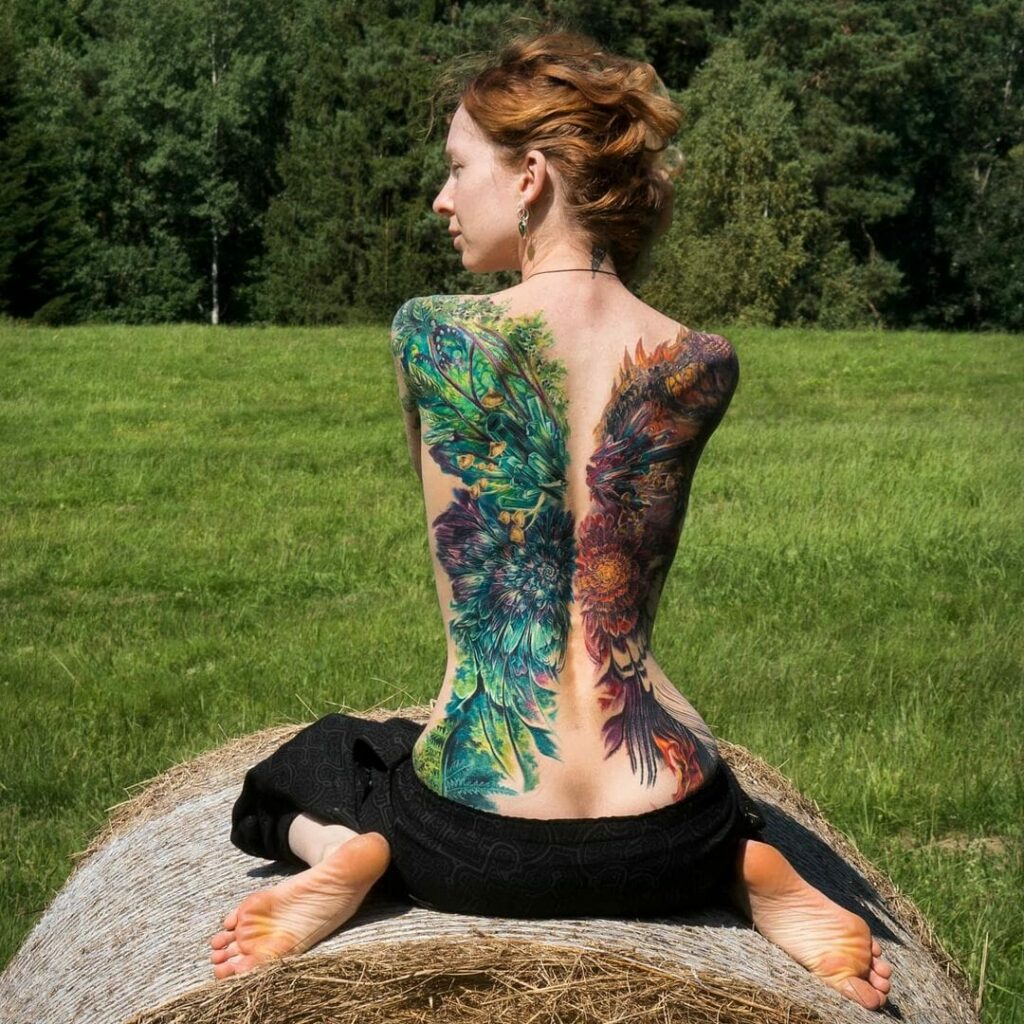 While some people prefer smaller and minimal tattoos, a few may also want big, complex and ornamental tattoos. Getting a large fantasy tattoo based on any work from the genre will be quite easy. If you have already decided on a design, you can also ask your tattoo artist for help in finalizing the design.
Fantasy Tattoos With Animal Motifs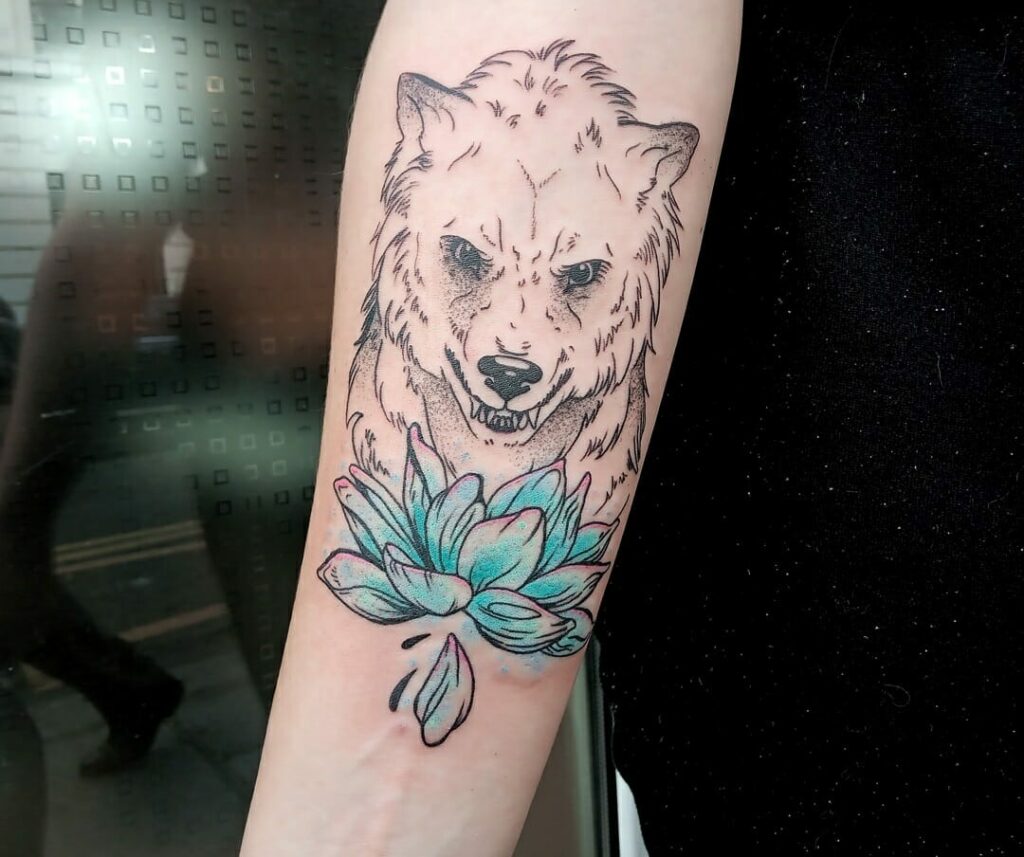 Animals always have a huge role to play in any fantasy art. Whether it is the dire wolf in 'Game of Thrones' or Aslan, the majestic lion in the Narnia series. If you have ever come across any fantasy anime or animated show where the graphical representation of an animal has taken your breath away, you can also get that tattooed on your skin.
Awesome Final Fantasy Tattoo Ideas For The Fans
'Final Fantasy' is a Japanese sci-fi fantasy video game where players are taken through wild adventures. If you are a huge fan of this role-playing video game, you can definitely get a tattoo of this game. If you are looking for more unique and different ideas, you can also get a tattoo from 'Fantasy Island', the hit TV show. A 'Fantasy Island' tattoo will also look great if you have chosen a nice design.
Conclusion
Tattoo placement is extremely important as it influences a lot of factors that go into the artists' access, clients' pain tolerance, and ink upkeep, including with color fading and aftercare. In addition to the popular arm, leg, and thigh placements, there are numerous other locations where you can choose to place your new ink. The cost of a tattoo depends on various factors such as the size of the tattoo, the location of the tattoo on your body, the complexity of the design and the experience of the artist. The average cost of a small tattoo is around $50-$250 while larger tattoos can cost anywhere from $200-$2000.
Tattoos might be more common than ever but it is important to understand basic safety precautions and aftercare. Some risks associated with tattoos include infections, allergic reactions, keloids (raised areas caused by an overgrowth of scar tissue), granulomas (small bumps that form around the tattoo ink), and MRI complications. It is important to take these risks seriously and prepare for them accordingly.