Ever contemplated adorning your body with a piece of art that appears to blend organically with your unique form? Let's traverse the dynamic world of flow tattoo designs, perfectly suited for various parts of your anatomy.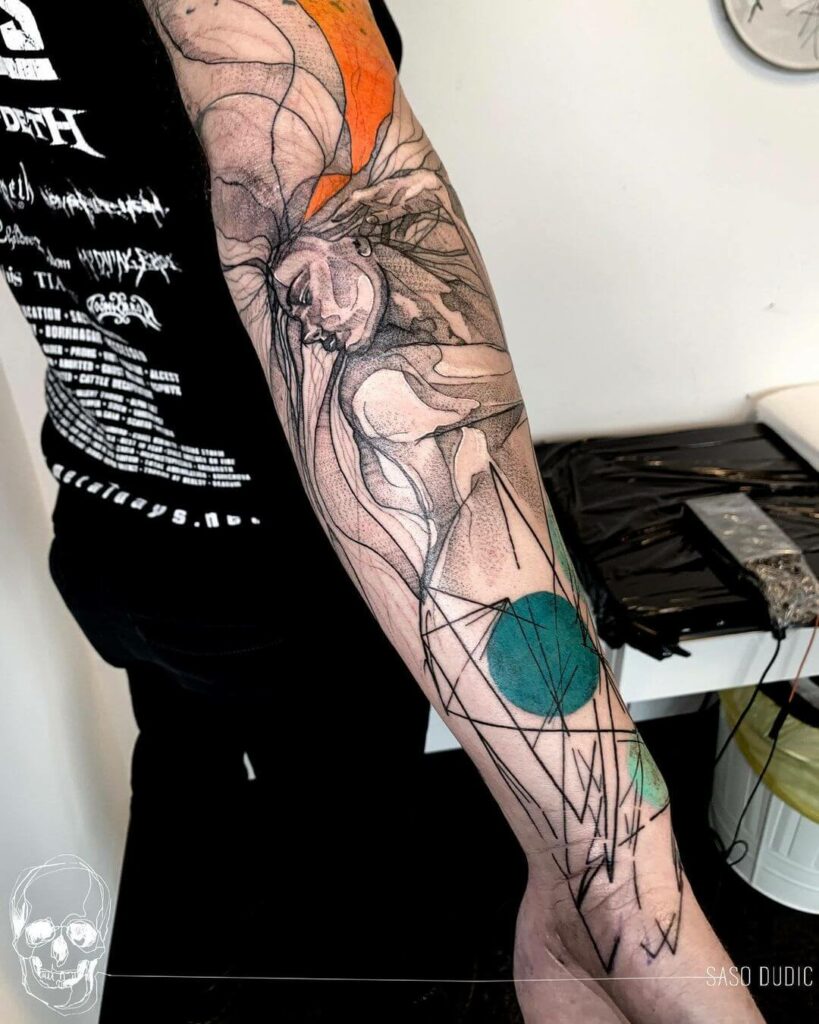 The art of tattooing is not merely skin-deep; it's a harmonious dance with the body's natural architecture. Enthusiasts and artists alike understand the imperative of this synergy – to avoid distorting a spectacular design that could lose its grace with the body's movement.
Each curve and contour of your body opens up a myriad of possibilities for flow tattoo designs. These compositions can seamlessly enhance specific areas, showcasing the genius of your body's natural design. However, this intricate art form calls for a skilled hand, an artist versed in the delicate balance between ink and anatomy.
Flow designs, as the name suggests, exhibit a fluidity and coherence with the human body, as if the ink is an extension of your physical form. Despite the diversity in body shapes and sizes, the principle of such designs remains constant: a tattoo achieves 'flow' when its lines harmonize with the curves of its placement area.
We've put together an array of the finest flow designs that we believe will make a beautiful statement on your body, accentuating and celebrating its unique contours.
Milky Space Flow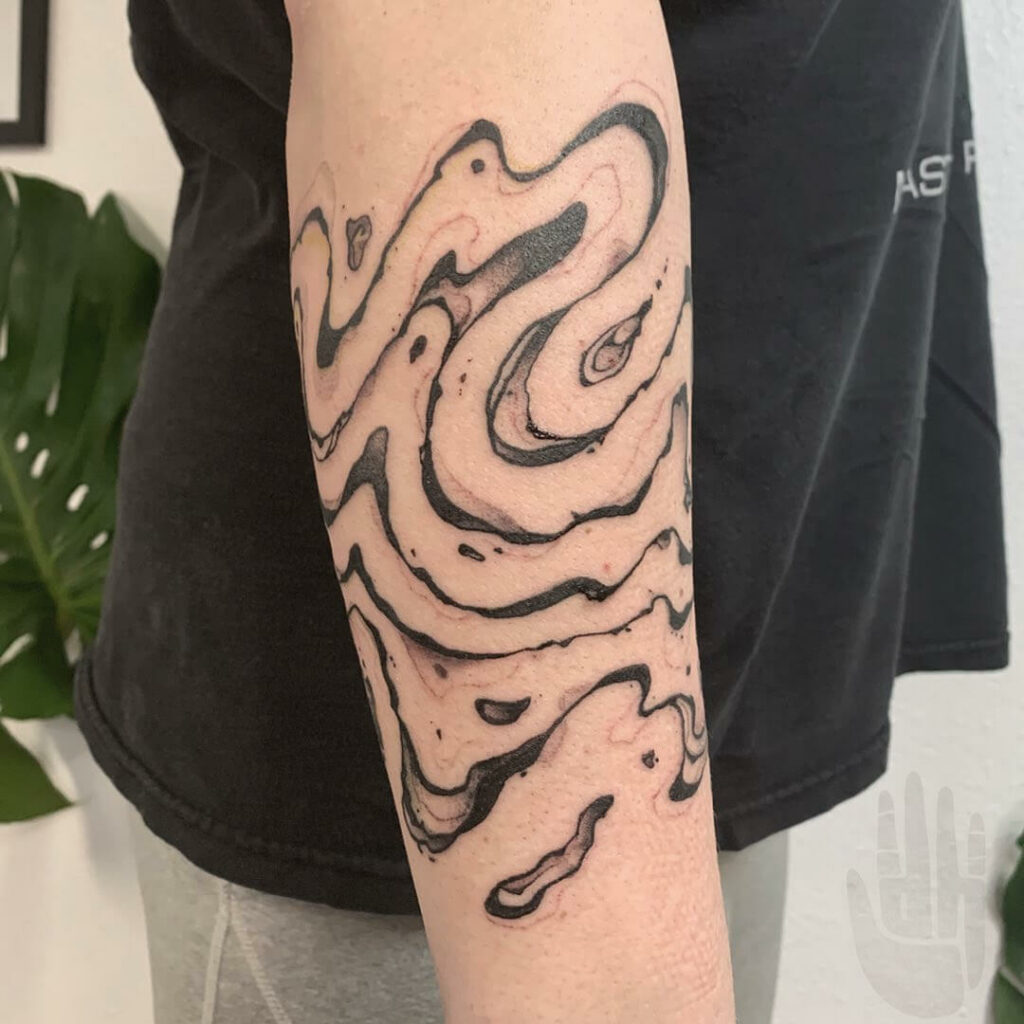 Imagine a galaxy spiraling down your arm: that's the charm of the Milky Way freehand tattoo. This cosmic spectacle follows the contours of your lower arm, creating an awe-inspiring visual that's equally appealing on men and women. As the Milky Way design wraps around the entirety of the lower arm, it maintains a consistent flow, regardless of perspective. Despite its complexity, such a design is surprisingly affordable.
Butterfly Garden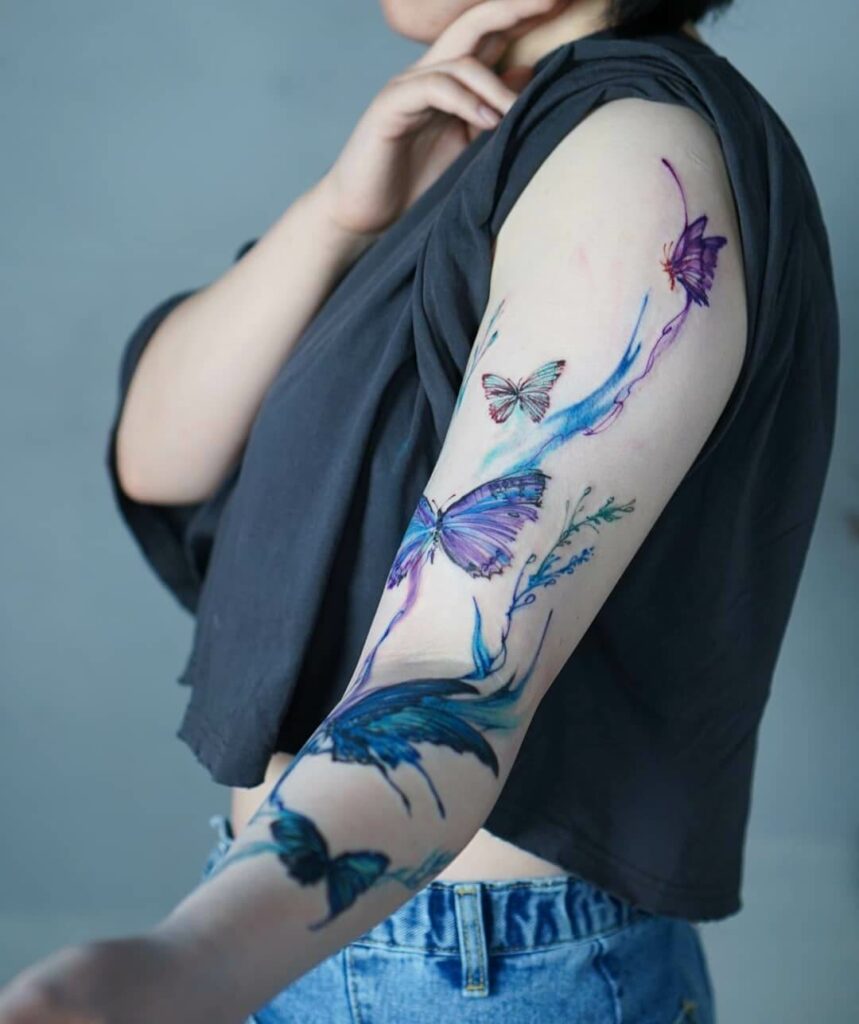 Flutter into an enchanting realm with the butterfly garden tattoo design. Awash with ethereal shades of blue and purple, this full-sleeve design blossoms from your shoulder to your wrist, the butterflies creating waves that morph into florals. This exquisite flow design remains beautifully coherent, even as you flex and move your arm.
Eden Legs Tattoo
Leg tattoos have always held an alluring appeal, particularly amongst women. Our Eden Legs Tattoo design intertwines floral patterns with tribal accents, the curves complementing the natural contours of your calf. This design maintains a flow that's reminiscent of a beautifully sketched backbone.
Freehand Dot tattoo
Harness the rhythm of a Dot Flow tattoo, where abstract lines dance around dotted designs on your lower wrists. With the illusion of intricate wristbands, this design will particularly flatter those with more muscular arms.
Abstract Tattoo
This abstract flow design is a shared secret inked into your skin, perfect for partners seeking to twin with an artistic edge. The design travels across the arm, even extending onto the fingers, maintaining a fluid aesthetic that compliments your anatomy.
Mother Of Dragons Flow Tattoo
Step into the realm of myth and fantasy with the Mother of Dragons design. This flow tattoo sketch artfully captures the mythical dragons from Game of Thrones on the upper chest – an area that allows the design to flourish without distortion.
Floral Tattoo
Embrace the beauty of nature with this front-thigh floral tattoo. A central wolf, symbolizing strength, protection, and devotion, is surrounded by curling petals, evoking a sense of wild elegance. Its meaningful depiction replaces the need for accompanying quote tattoos.
Flow Lines Tattoo
The beauty of line art tattoos lies in their ability to adapt to the curves of your body. This shoulder to back design highlights bold, black ink lines that dance across your skin, creating a striking and seamless body flow.
Maleficient Flow Tattoo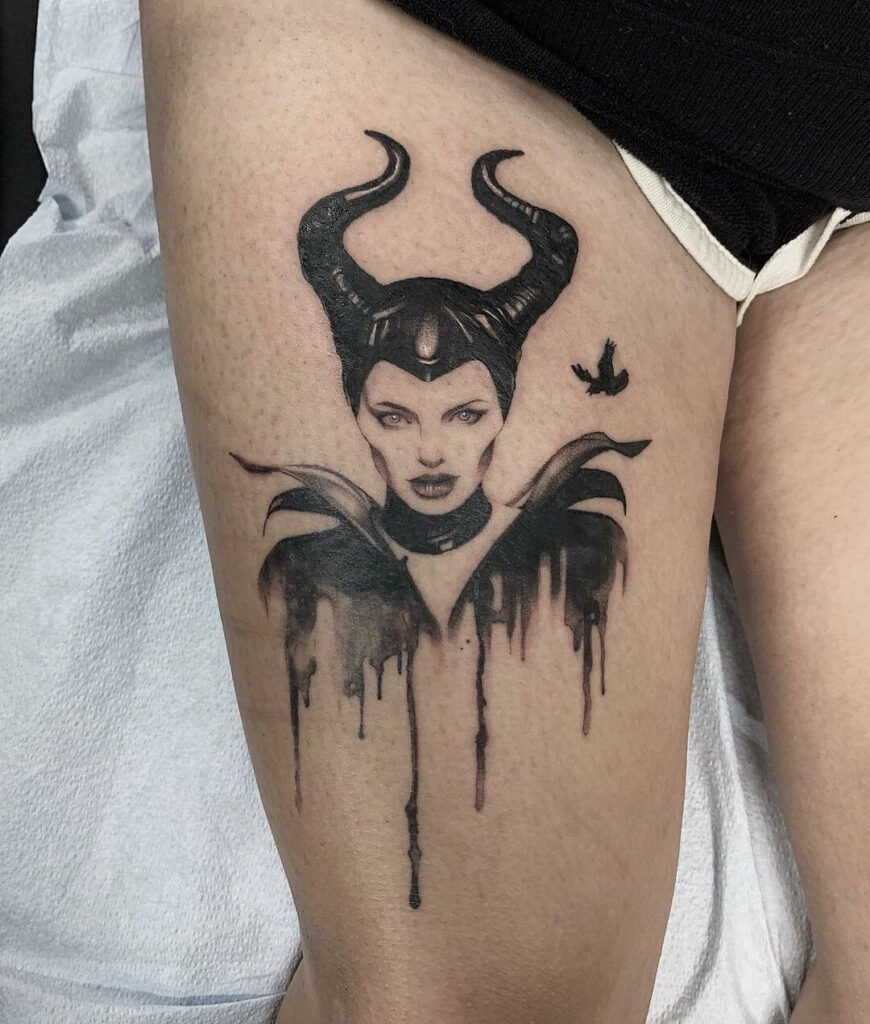 Movie buffs, take note. This thigh tattoo celebrates the powerful character of Maleficent, encapsulating her fierce spirit in a stunning design that's customized to the size of your thigh. While it may not feature conventional waves or curves, its strategic placement ensures minimal distortion.
Birds Flow Tattoo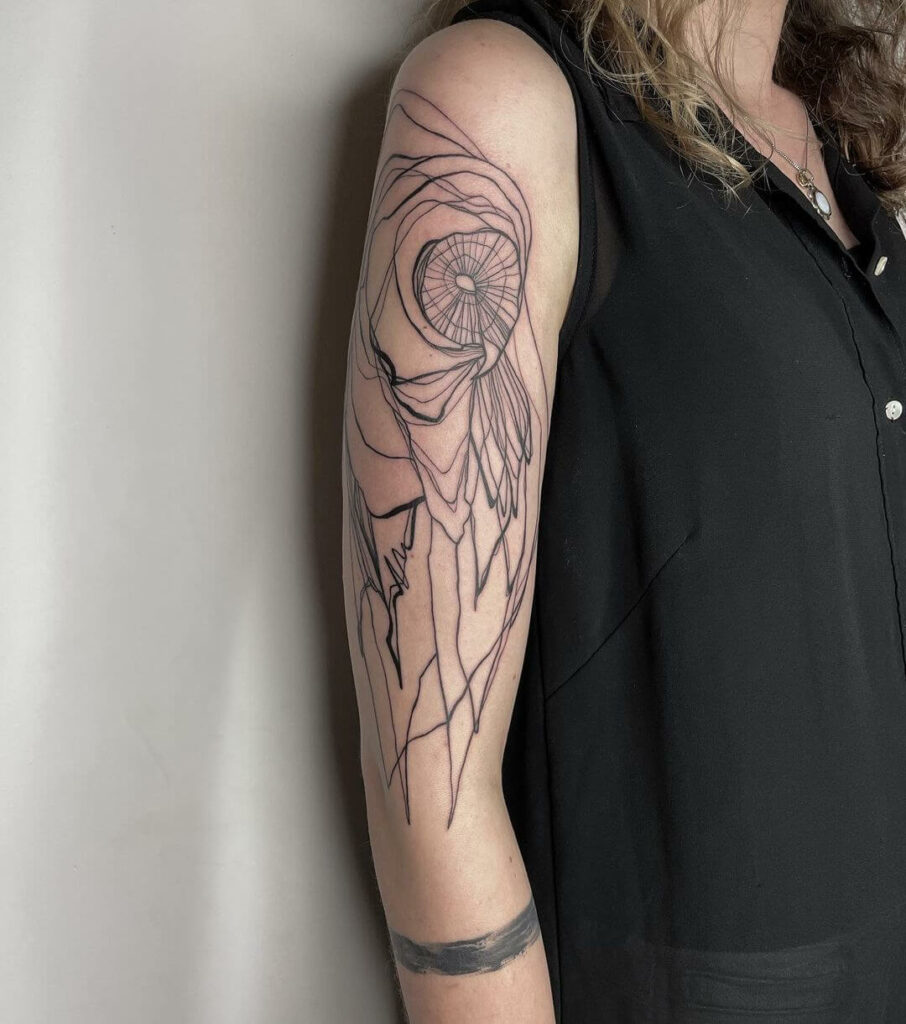 Birds epitomize the essence of flow with their graceful oscillating flight patterns. Their wings mirror the natural motion of your arm, ensuring a design that remains realistic and harmonious, even as you move.
Conclusion
As we pull back the curtain on the world of flow tattoo designs, remember that the harmony between the inked artwork and your body's natural curves and movement is essential. These designs aren't just tattoos; they are dynamic artworks that become an integral part of you. They can be a celebration of favorite movies, a tribute to nature's beauty, or a way to showcase your unique personality. Remember, placement is paramount in ensuring your flow design maintains its elegance through your body's movement, whether on your arm, leg, wrist, shoulder, or even chest.
The cost, however, can vary widely depending on the complexity of the design, size, and the experience of your chosen artist, ranging from a few hundred to several thousand dollars. It's an investment, not just financially but personally, too.
Lastly, remember that any tattoo comes with potential risks, such as allergic reactions, skin infections, or later regret. Ensure you consult with a reputable and professional tattoo artist, understand the process fully, and most importantly, that your chosen design is something you'll be happy to wear for life. After all, tattoos are more than just skin deep; they're a reflection of the stories we carry with us.
Feature image from Pinterest