H. Berry is a stunningly gorgeous woman of color and an amazing actress! She is best known for her iconic roles in action movies of pop culture, the likes of X-men, Catwoman, and John Wick: Chapter 3 – Parabellum. Months ahead of the release of fan-favorite John Wick's third movie, all media were reporting on Halle Berry's naked picture. Clickbaity as it sounds, the actress did reveal a steamy back tattoo that had everyone talking. If you want to have a sexy back tattoo like her, check out our list of top 10 Halle-inspired tattoo ideas below!
Does Halle Berry have a tattoo?
Do temporary tattoos from the neck down to the spine still count as tattoos? The celebrity revealed her massive back tattoo is indeed fake! "You'll see me in the months ahead in many different tattoos that I'm trying out, and I'm discovering how long they will last, how much wear I would get out of one, so I know how much it's all going to cost." H. Berry shared with James Corden on "The Late Late Show". Starting a new movie yourself, or just appreciating the tattoo design? We suggest trying out different tattoos from our list!
Vine Leaves Tattoo
While the actress temporarily sported her ink preparing for a role, no one said you can't have this vine tattoo forever! The Hollywood star in March 2019 revealed a massive vine tattoo, so we took inspiration from that 'scandal'. VIne leaves are gorgeous and elegant tattoo designs. So why not get a real one on your collarbone?
Vine Finger Tattoo
Looking for a simple vine tattoo on a budget? We hope you handle pain well, because we have the tattoo design for you! Vines represent endurance and survival, according to some sources. And you're gonna need some, because finger tattoos hurt! A smaller black ink tattoo may save you some money, if that's any consolation!
Vines Wrapping Arm Tattoo
If you saw Halle Berry new tattoo of vines and thought 'awesome', you weren't alone! She may have been trying out different tattoos, but you can stick to it! Try out this vine leaves wrapping around your arm design! An elegant symbol of strength and progress, this one is fit best for limb placement.
Vines With Fruit Tattoo
If vine and wine sound too similar to you, don't worry! Just get a tattoo with vine leaves and the wine producing grapes! Sounds simple, right? This beautiful black ink photo is inspired by botanical art from the old days.
Simplified Vines
A more graphic take on the traditional vine leaf design, this tattoo doesn't fit best one gender, but every! Sometimes a tattoo just needs recognizable shapes and bold black outlines to give off a cool vibe. We think this image is ideal for a leg or arm placement but you should see what will fit on your body!
Black and Gray Vine Leaves Tattoo
Take a look at this amazing vine leaves design done in black and gray ink! Almost lifelike, this resembles something curling around ancient ruins! While your skin is young and perfect, no matter what year old you are, we strongly believe you should get this stunning vine leaves tattoo! They symbolize progress and partnership, so get one for good future endeavours!
Different Colored Vine Leaves Tattoo
If you're like "I'm trying out new tattoo designs to see what will fit.", you're on the right list! Vines, traditionally a Christian symbol, are said to bring progress and endurance to your life. So why not get this amazing tattoo on your leg or anywhere you wish! Color different leaves with different shades of ink to make them stand out more!
Vine Leg Tattoo
We know how much you love vines, since you're here on our top H. Berry inspired designs! Have you ever thought of getting a vine leaf image on your foot? It may hurt, but it definitely looks cool! The shading style looks like something straight out of an artist's sketchbook!
Snake and Vines Tattoo
Vines are a Christian holy symbol, and it doesn't get more Biblical than adding snakes to the design! If you're like "this is best for my character", we're glad to help! The artist is so talented, just look at those snakes! Ask for white ink highlights to make it extra shiny!
Vine Tattoo Berry
Vines bearing fruit are considered to symbolize a great harvest and bounty in the near future. Now doesn't that sound like a lovely tattoo idea? We think so! Delicate linework on the leaves elevates the design. You may want to add white ink for glossy highlights on those berries!
Having Said All That
Hopefully we gave you many tattoos to see for your next trip to the tattoo shop! You'll certainly get much wear out of your new inks if they're not temporary of course! The Halle Berry tattoo back in March inspired us all!
Need More Inspiration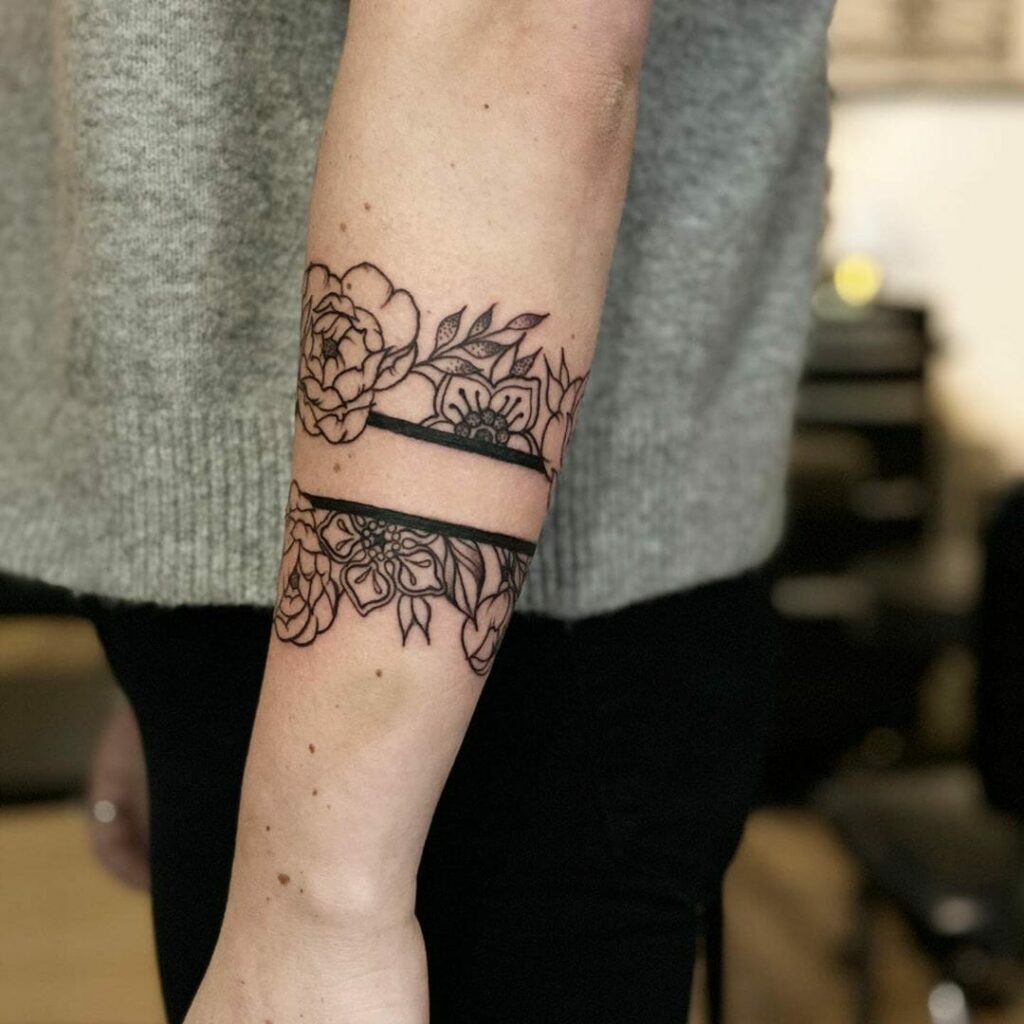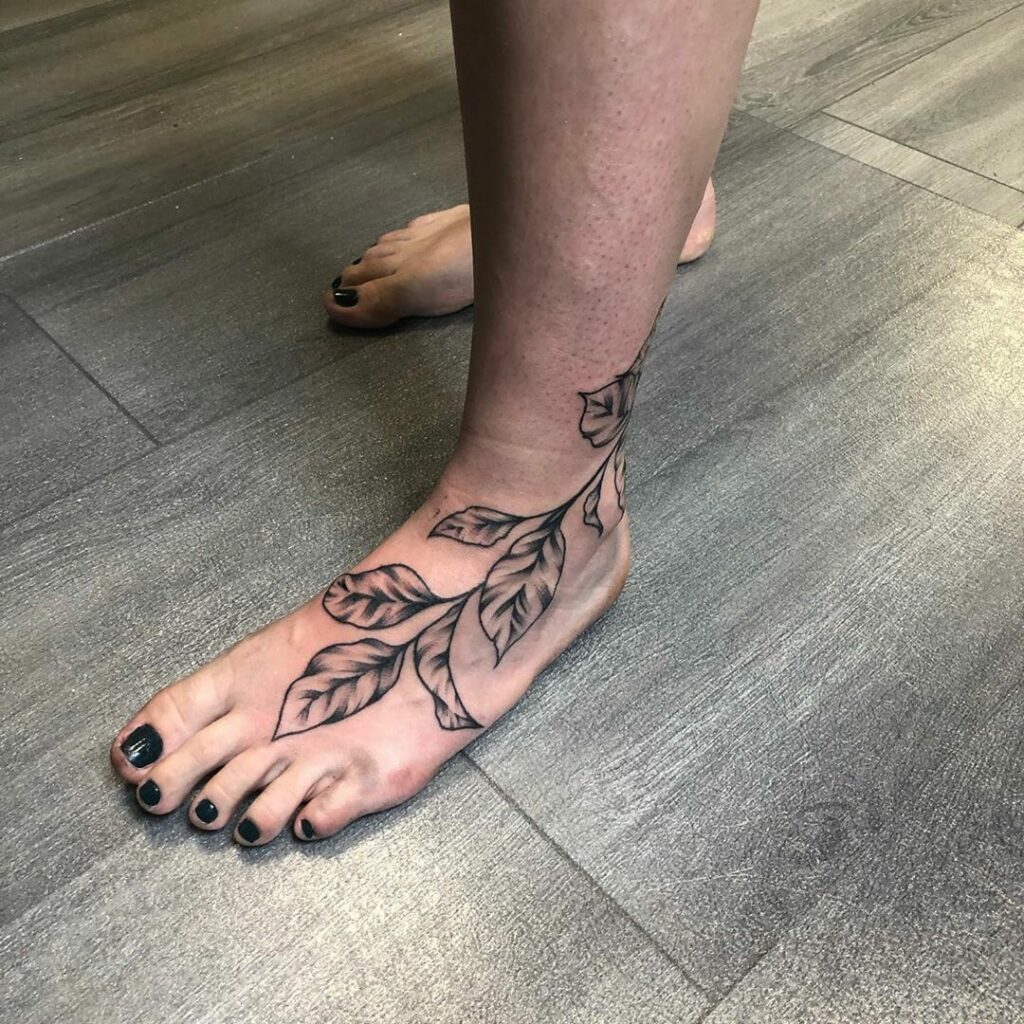 Feature image and all other images from Pinterest