Hello ink enthusiasts, Todays dive deep is into amazing world of Ladybug Tattoos. In this blog post you'll find an in-depth exploration of the rich cultural tapestry from which ladybug tattoos draw their significance. We will meander through ancient lore, symbolic interpretations, and the compelling aesthetics that make this design a timeless choice. We will also touch upon the various styles, adaptations and the potential body placements for this small yet mighty design.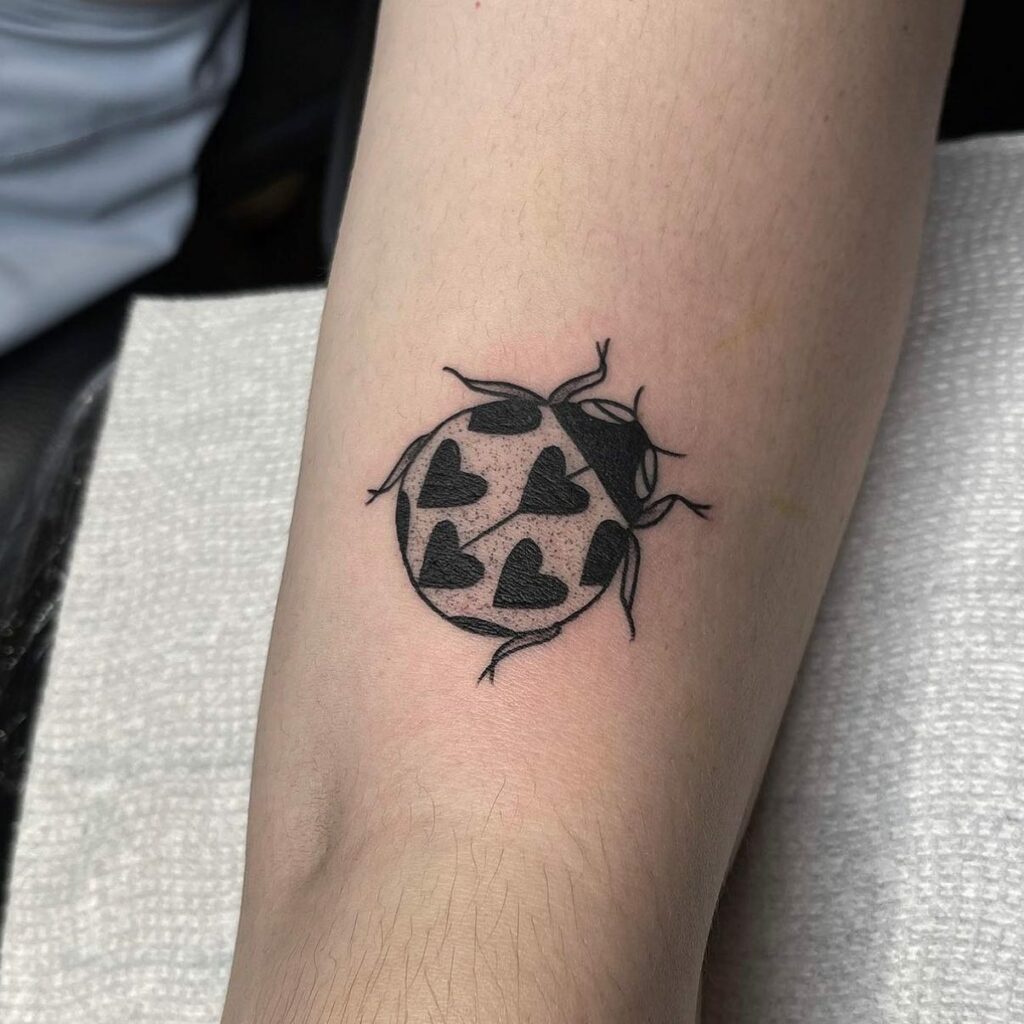 I've spent a lifetime etching stories onto skin, and I'm eager to share this particular narrative with you. Whether you're an ink devotee, an amateur explorer, or simply captivated by the uncanny beauty of the ladybug tattoo, my insights are here to guide, inspire, and possibly even convince you to make that appointment for your next or maybe even first, skin story.
Why ladybug?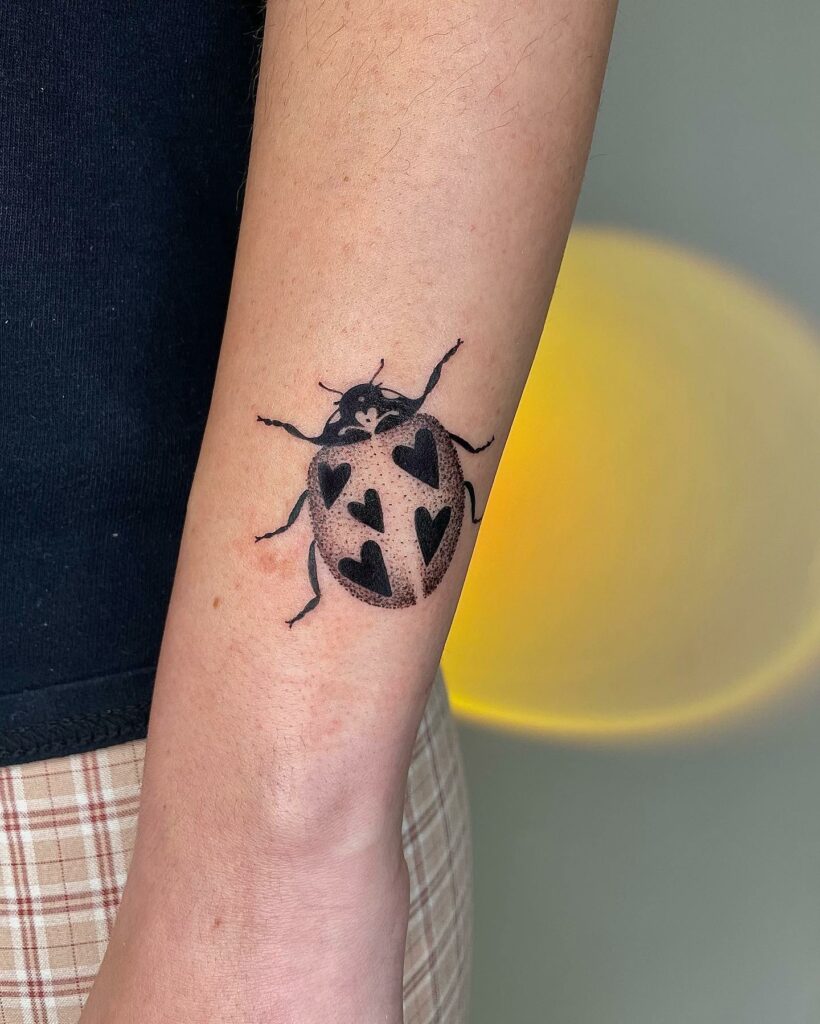 As a seasoned tattoo artist with years of experience under my belt, I've spent countless hours tracing designs onto the skin of my clients. The vast world of tattoo artistry is full of incredible motifs, from intricate tribal designs to delicate florals. But sometimes, what we yearn for is something simple, yet profoundly meaningful. This is where the ladybug tattoo steps in, its vivid hues and unassuming form making it an ideal candidate for a universally appealing piece of body art.
I'm here to guide you through the fascinating journey of ladybug tattoos, from its symbolism to the best places to get one. Buckle up and let's dive into this inky adventure together!
The ladybug is undeniably one of the most charming insects we encounter in our daily lives. The small, red beetle adorned with little black spots is a common sight across the globe, which is probably why it goes by over 55 names! In Spain, it's referred to as the "sun of St. Anthony," while Bulgarians recognize it as "God's beauty."
Let me share a bit of intriguing folklore with you. Back in the Middle Ages, European farmers, suffering from pest infestations, sought the divine intervention of the Virgin Mary. Miraculously, ladybugs appeared in their fields and rid them of the pests. The grateful farmers began referring to these beneficial beetles as "Our Ladybirds" or ladybugs. In Germany, these insects are even called Marienkafer, which translates to "Mary's beetles".
The deep meaning of the ladybug symbol
What makes the ladybug tattoo truly captivating is the wealth of positivity it represents. Despite its petite size, this radiant insect is universally recognized as a symbol of prosperity, luck, goodness, and reliability. Let's delve a bit deeper into these characteristics:
Luck: In Chinese culture, a ladybird landing on your body is considered a fortuitous sign of imminent success in life and relationships.
Goodness: It's believed to be a divine messenger that brings harmony, happiness, and a reminder of the universe's benevolence.
Prosperity: A ladybug signifies heavenly support in all endeavors, promoting personal growth and warding off negativity.
Reliability: The ladybug's distinctive red and black colors serve as a warning to predators, symbolizing protection and resilience.
Further to these, a ladybug tattoo often signifies love, friendship, joy, and benevolence, making it a positive addition to your body art collection.
Places of ladybird tattoo matters
With the deep symbolism that a ladybug tattoo carries, it's only natural that the placement of the tattoo has some significance as well. Here's a quick rundown of some meaningful locations:
Head: Ideal for symbolizing success in career and relationships. Perfect spots are the ear or just behind it.
Arm: Getting a ladybug tattoo here signifies a universal thumbs up, paving the way for your wishes to come true.
Shoulder: A ladybug tattoo here can bring harmony and assurance of a peaceful life.
Chest: Close to your heart, it could signify deep and enduring love.
Back: A back tattoo could symbolize the strength to overcome life's obstacles.
Leg: This placement can be a prompt for making swift and sound decisions leading to success.
Regardless of where you choose to place it, a ladybug tattoo promises to imbue your life with positivity and joy.
Inspiring tattoo designs
You may wonder, "How many ways can I interpret a ladybug tattoo?" While the ladybug's image is simple, the variety of tattoo styles allows for an astonishing array of unique designs.
Neotraditional ladybug tattoo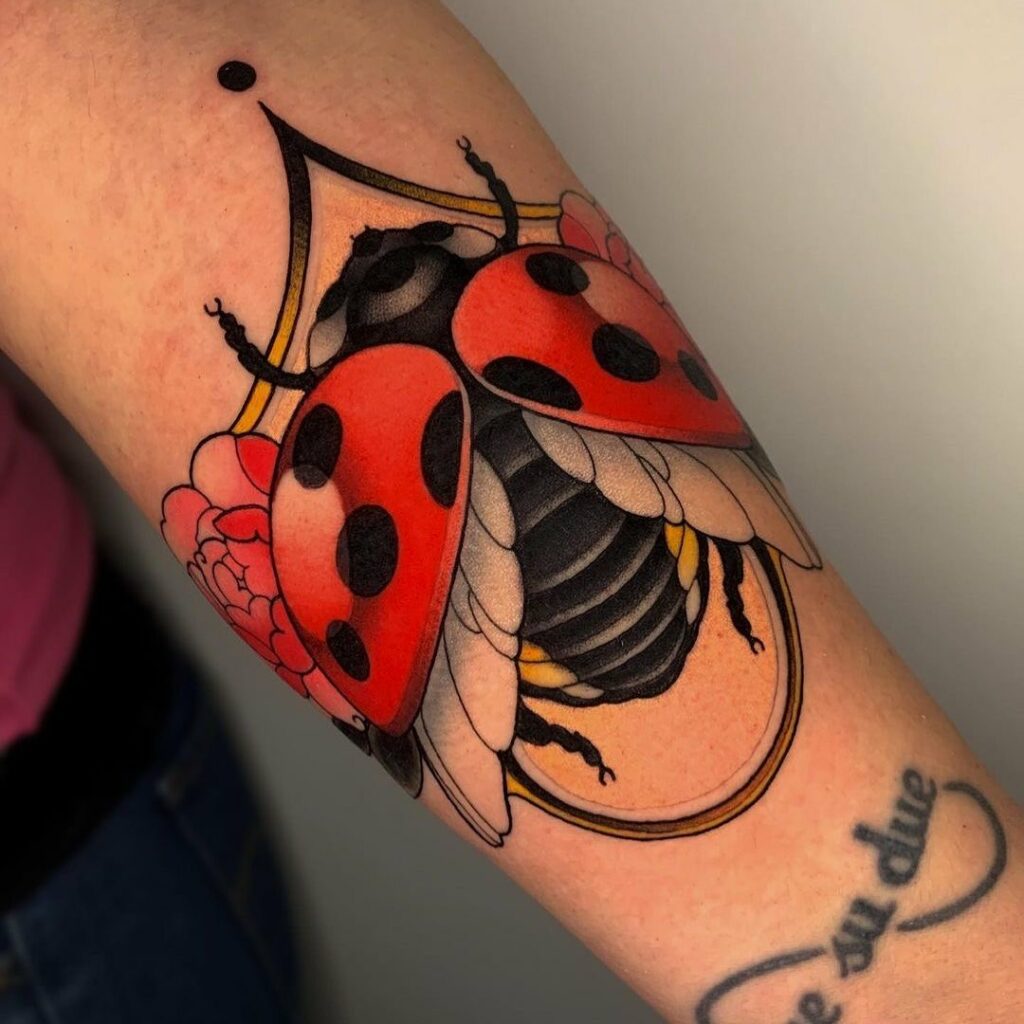 The Neotraditional style combines bold outlines, vibrant but limited color palette, and minimal shading to create a visually striking ladybug tattoo.
Monochromatic designs
A ladybug doesn't always have to be in color. A monochromatic black tattoo could lend a stylish, modern edge to your design.
Flying Ladybug
A dynamic design option, this can be portrayed in a cartoonish or realistic style. Try a watercolor technique for the wings or play with angel wings as an alternative.
Micro Realistic Tattoos
These have been trending for a while and can create a lifelike ladybug on your skin. Remember, though, this technique demands a highly skilled tattoo artist.
3D Ladybug Designs
This design lends a touch of realism, making it look like a ladybug has just landed on your skin.
Matching Tattoos
A ladybug design is a delightful option for matching tattoos, signifying friendship. Combine it with hearts, flowers, or more abstract designs.
Floral Ladybug
Add a romantic flair to your tattoo with a floral ladybug design, which works beautifully in both color and black ink.
Ladybug's Life Tattoos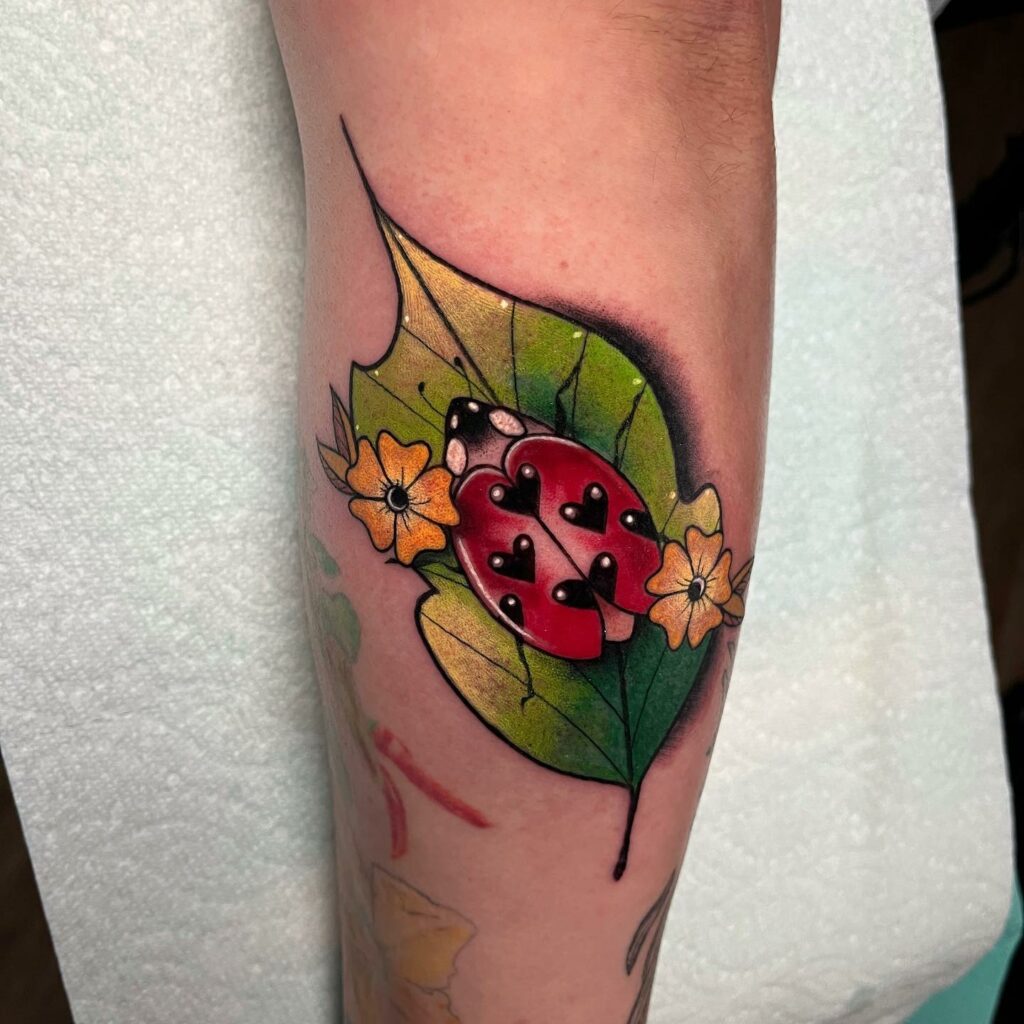 Commemorate the idyllic life of a ladybug with a tattoo that celebrates nature and joy.
Ladybug Inscriptions
Adding a meaningful quote or an important date to your ladybug tattoo can infuse it with personal significance.
Tattoos with Hearts
Since the ladybug symbolizes love, incorporating a heart in your design could make for a visually appealing and meaningful tattoo.
Geometric Ladybird Designs
If you fancy clear lines and sharp angles, a geometric ladybug tattoo could be the perfect fit for you.
Ladybug and Clover Tattoo
If you're all about the good luck symbols, why not combine a ladybug with a four-leaf clover? It's a winning pair for a doubly lucky charm!
As you can see, ladybug tattoos are versatile and carry a wealth of positive symbolism. No matter what style or placement you choose, a ladybug tattoo promises to bring an element of joy, luck, and positivity to your life.
Conclusion
And there you have it, my friends – an immersive journey into the delightful world of ladybug tattoos. Remember, the placement of these tiny symbols of luck and prosperity can be as significant as the design itself. Whether it's a spot behind your ear promising career success or on your chest symbolizing enduring love, each location carries its own unique message. As for cost, this will largely depend on the complexity of the design and the experience of your tattoo artist, but you can generally expect to invest anywhere from $50 to $200. As with any form of body modification, there are potential risks such as allergic reactions or skin infections, so it's crucial to work with a licensed professional who maintains high standards of hygiene. Despite these considerations, there's no denying the charm of the ladybug tattoo – an unassuming yet profoundly meaningful addition to your personal canvas. In its simplicity, the ladybug captures the essence of life's most treasured attributes, serving as a vibrant, everyday reminder of the beauty that surrounds us.