In Miami, and want some amazing recommendations of tattoo shops? We have a list of top tattoo artists who will make your tattoo dream come true!
Miami sure is a beautiful city known for its parties, beautiful sunsets, and of course, its tattoos.
When you think of traveling to Miami, then the first thought that pops into your mind is not to get a tattoo. However, the tattoo culture in the city is expanding, and more and more people are getting tattoos.
Tattoos are a great way of expressing yourself. For a few decades now, tattoos have been a great way for people in Miami to show their feelings, even before the city became a hub of galleries, street art, and exhibitions. The tattoo scene in Miami is ever-growing, even though the world is going through a pandemic crisis. The city's tattoo artists have worked very hard to create some outstanding designs to provide safe and some of the best services to their clients. Not only do the locals like to get some beautiful tattoos representing their feelings, but some tourists also want a souvenir that will stay with them forever. The tattoo artists are working day and night to create more magic in the Magic City, one tattoo at a time.
If you are traveling to Miami or live in the city and want to get some amazing tattoos, look no further. We list some of the best tattoo studios in Miami where you can visit, customize your design and get the body art of your dreams.
Loco Dharma Tattoo Shop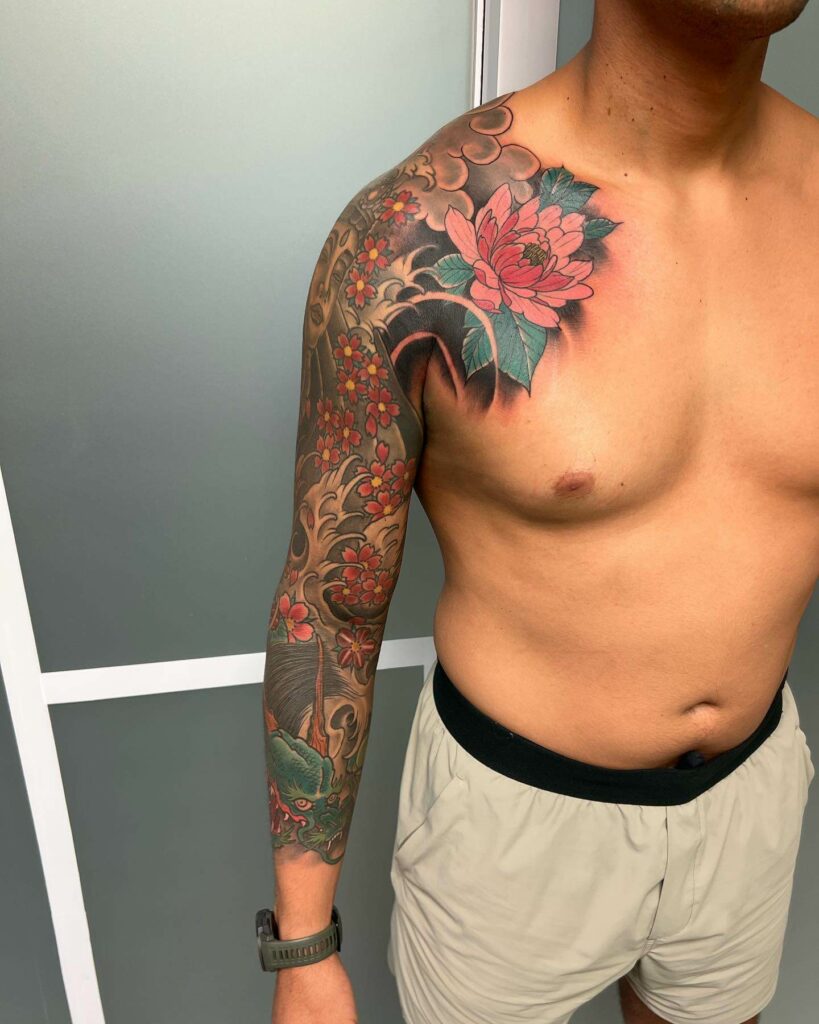 The Dharma Loco is a private status studio that was founded in 2006. The studio is at 40 Curtiss Parkway, Miami Springs, Florida 33166. This studio has been a part of the tattoo industry for over a decade and has created some amazing tattoo styles. They have some of the best tattoo artists in the city who are experienced, skilled, and very talented. They create all kinds of designs, from small, compact micro tattoos to large-scale designs. The staff is very professional and friendly, providing exceptional service so that you can feel homely through the entire process. If you are looking for a custom tattoo shop, then you should consider this parlor because they will also create some amazing custom tattoos for you.
Salvation Tattoo Lounge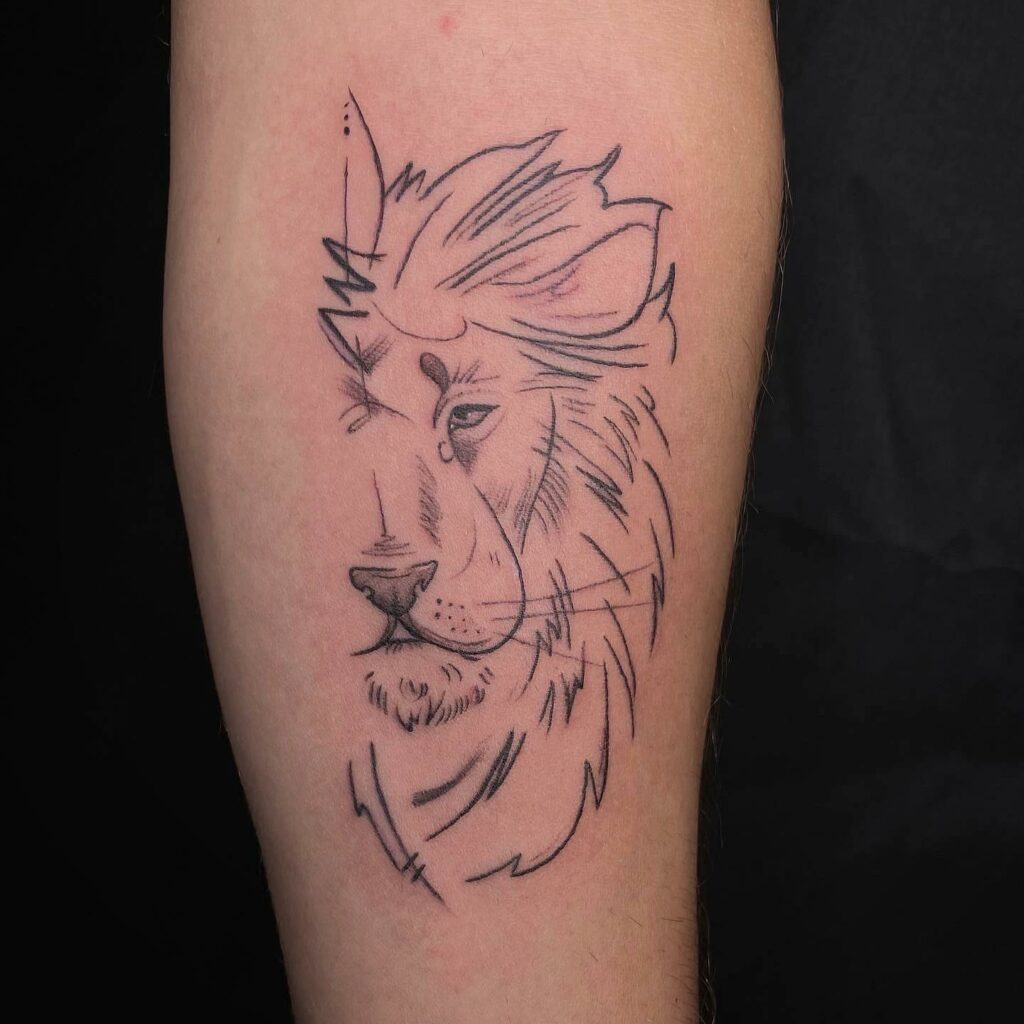 The Salvation Tattoo Lounge is one of Miami's most popular tattoo shops. If you are looking for a tattoo place that is comfortable with experienced tattoo artists, then you should travel to this place in Miami. The store is at 1612 Washington Avenue, Miami Beach, Florida 33139. H The artists of this tattoo parlor are skilled and experienced in all sorts of tattoo styles and will provide some creative and innovative designs. Their tattoos range from black and grey portraits to watercolor designs. They also have some of the best letter tattoos. Apart from getting tattoos, this store is also known for giving a body piercing service, tattoo removal service, and cosmetic makeup.
Rosa Negra Tattoo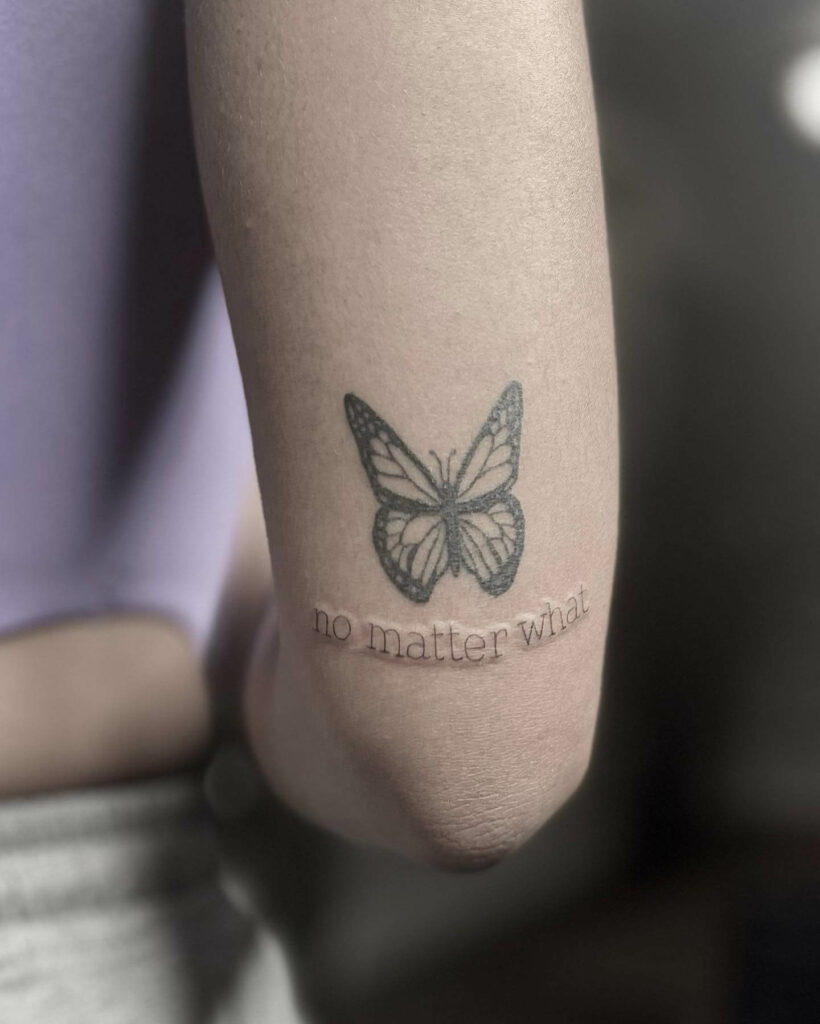 You should definitely check out the Rosa Negra Tattoo studio if you want a complex and intricate tattoo with a unique design. They are located at 299 NE 31st Street, Miami, FL 33137. Here all kinds of services are provided, including a customized tattoo design or body piercings. The exceptional artists of this shop are educated in all styles of tattoos and will provide the best, most comfortable tattoo experience you can imagine. Their tattoos range from black and grey to color tattoos; they have geometric style tattoos and even make beautiful watercolor tattoos. Two brothers, both tattoo artists, founded this tattoo studio. They have succeeded in giving this studio a very cozy and homely feel.
Miami Tattoo Co
Miami Tattoo Co is one of the most amazing tattoo shops in Miami that you can visit. It is located at 1218 Washington Avenue, Miami Beach, Florida 33139. It has services like custom tattoo designs, various tattoo styles, cover-up tattoos, touch-ups, and even body piercings. The tattoo artists of this shop are extremely professional and super talented, not only in creating the best designs but also in piercing services. The tattoo artists use the latest technologies and provide innovative and creative designs at affordable prices. They provide the most comfortable experience along with their friendly and pleasant staff. They also make sure that the tools stay used are safe and pay attention to every detail of your design.
If you think this tattoo shop is very far away, you can search for 'Miami tattoo shops near me', and you will be given a list of the closest tattoo shops. Good luck!
Sunset Tattoo Parlour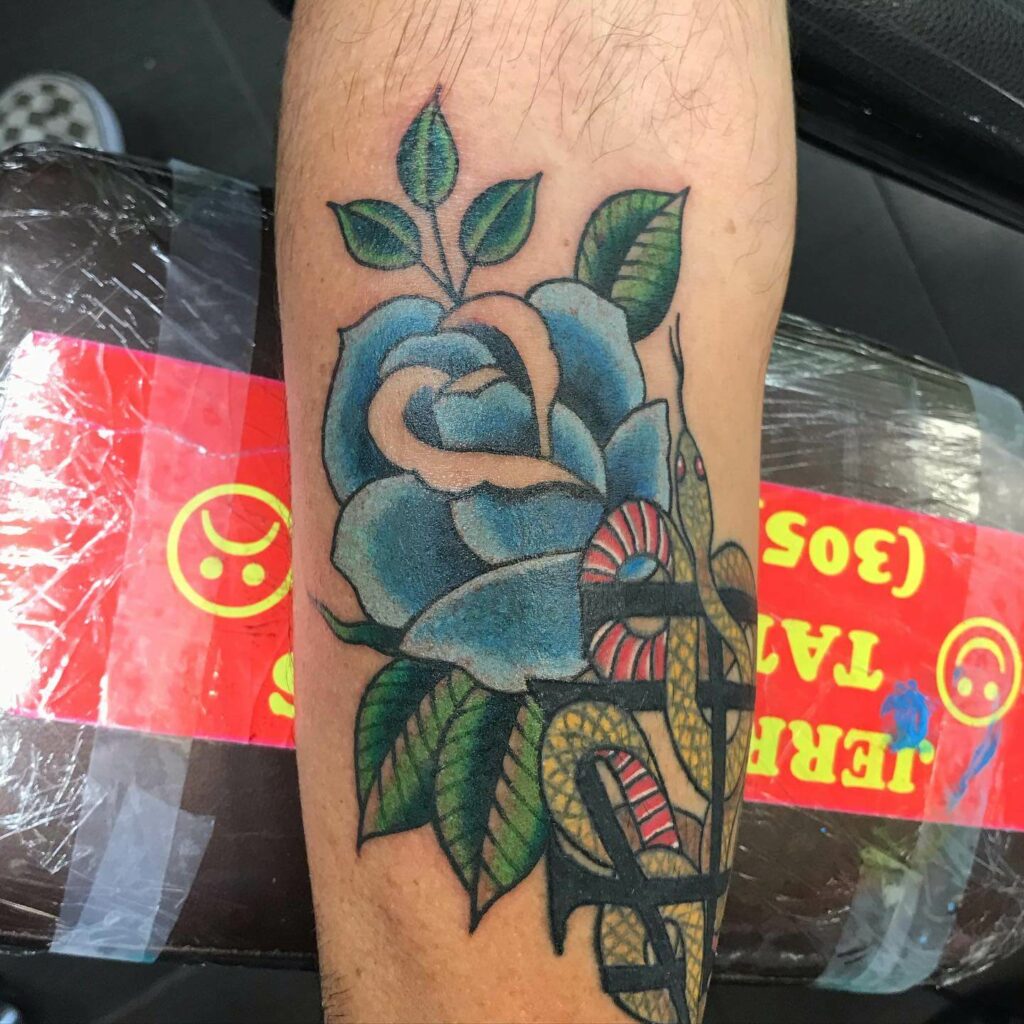 Sunset Tattoo parlor is another exceptional studio in Miami. It is located at 15580 Southwest 72nd Street, Miami, Florida 33193. It has some of Miami's most professional tattoo artists who specialize in amazing styles and customized designs. They are also popular for their neo-traditional and cartoon tattoos, which look incredibly realistic. Most of these tattoo parlors in Miami usually provide services after you make an appointment. However, the sunset tattoo parlor is also famous for welcoming its walk-in customers. This will work best if you want to create a micro tattoo. But you have nothing to worry about. Even if you want a larger design, they will care for everything.
Oriana Tattoo
Orianna Tattoo is a tattoo shop on Miami Beach. Its location is 219 71st Street, Miami Beach, Florida 33141. It provides services like customized body art, different types of tattoo styles, and body piercings. This is one of the most wholesome tattoo shops in Miami. The tattoo artists provide different services at affordable prices. The quality of their work is exceptional, and their clients are always pleased.
Their in-house artists are educated, skilled, and talented in every tattoo style. You can opt for any kind of tattoos that you want, and the studio will ensure the work is precise and clean. Orianna is also known for having some popular guest tattoo artists who come from all over the country to Miami and create magic. To visit the shop, you need to make a prior appointment. For that, you can call or schedule a consultation at the studio directly.
Inked By Mika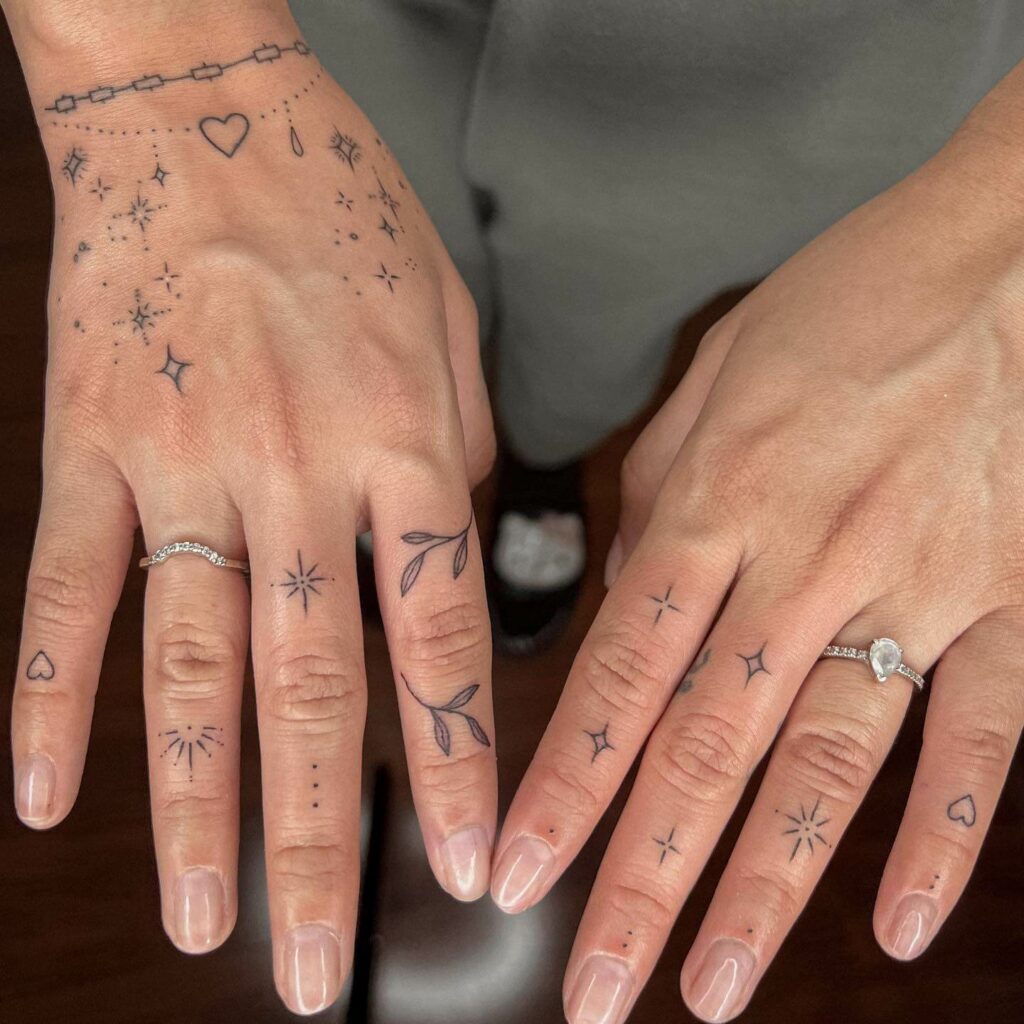 Mika is one of the most popular tattoo artists in Miami. Mika is known for making all tattoo styles and also in different sizes. Her tattoos range from one inch to 8 inches. It is not known whether Mika has a tattoo shop. However, she has a website through which you can make an appointment. Although she is known for making all sizes of tattoos, her specialty is small, compact tattoos with a lot of detail. She ensures that the strokes are intricate and delicate and that her tattoos look realistic. Most of her designs are fine-line tattoos that work best. She is a professional tattoo artist, super friendly, and will give you an amazing experience.
Nagarolli Tattoo
Fabiano Nagarolli is an exceptional tattoo artist in the Miami area. He is super professional and will create a friendly environment throughout the whole process. His tattoos are super cool because his intricate strokes and designs look realistic. He generally makes his tattoos with dark colors like brown, black, and white. He generally makes large-scale designs; most tattoos include portraits or film posters. He is popular for making sleeve tattoos, and his work is very appreciated. He is one of the top tattoo artists in Miami and only creates tattoos via appointments. Although he is from Miami, he has traveled to different parts of the United States and keeps Updating it on his Instagram. So even if you don't live in the Miami area, you have a chance to get a tattoo by one of the most popular tattoo artists. If you just follow him on Instagram.
Chris Tattoo
Chris is not only a famous tattoo artist, but he is also a professional body piercer. He makes his tattoos and provides service only via appointments. You can reach him through his Instagram account. He has created some amazing designs and uses primarily black, grey, and white ink for them. Most of his tattoos include animals or insects. He is also popular for his floral designs. You can go for a customized design, and he will deliver. His work is exceptional, and if you need a tattoo artist who will give you the service you are looking for, you should consider him.
Miami Ink – Love Hate
The Love-Hate tattoo parlor is probably the most famous in Miami. It was also featured in the show by TLC, 'Miami Ink'. The studio is at 1360 Washington Avenue, Miami Beach, Florida 33139. The studio is known for making Miami's notorious South Beach lifestyle extremely popular. It is also one of the reasons Miami is known for its body art globally. The studio is owned by Ami James, who has kept some of the most amazing tattoo artists in the city. Their tattoo artists are known for creating traditional Japanese and modern art mixtures. Since this tattoo shop is so popular, it is a hub for most tourists to get their tattoos. If you decide to visit this place, you will not be disappointed by the amazing work that they display.
Whether it's a cover-up tattoo or some custom tattoo design, you always need some exceptional tattoo artists to create the best work for you. The list of tattoo artists above will give you a unique experience and make you feel comfortable about getting your next tattoo or piercing. The quality of services and professionalism is amazing, and you will have no complaints. We hope that you liked the list of tattoo artists above, and if you want to explore further, you can also check out these tattoo studios listed below –
Feature Image from Pinterest- Want your tattoo to look brighter? Try "Tattoo Balm"