Craving a fresh twist on tattoos? Look no further! We've handpicked 10 of the best one-word tattoo ideas just for you.
Sometimes, all it takes is a single word to make a powerful statement. While long phrases can convey a message, a one-word tattoo can embody self-confidence and conviction like nothing else.
One-word tattoos have surged in popularity for their potent messages and bold impact. If you're looking to stand out and stay ahead of the curve, these designs might be the perfect choice for you. Each one carries a unique, significant meaning that can set you apart from the crowd.
Why choose a one-word tattoo over countless other options? These minimalist designs offer a wonderful opportunity to express yourself with simplicity and elegance. There's no better way to make a statement with a tattoo that's both self-expressive and effortlessly chic.
So grab your notebook and dive into our curated list of one-word tattoo ideas that will inspire and captivate you.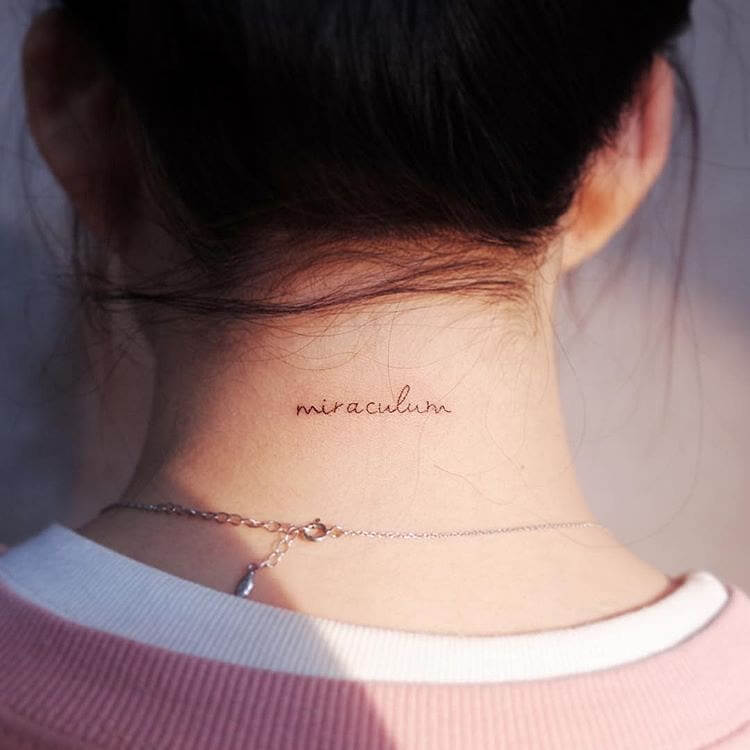 Nope One Word Tattoo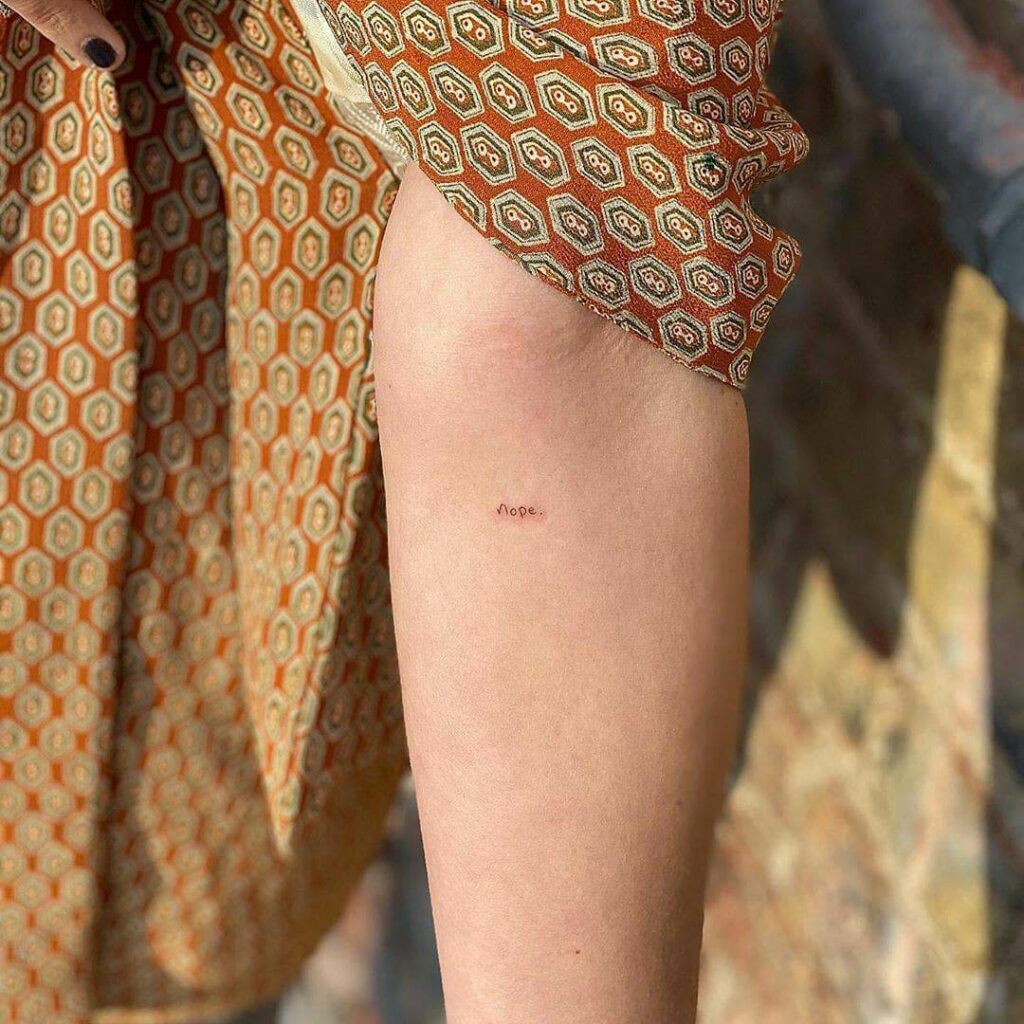 One-word tattoos may seem simple, but they can pack a punch when it comes to conveying a message. This particular one-word tattoo is a great example of how a single word can capture a wealth of emotion and meaning. Not only that, but it also adds a touch of elegance to your overall look.
This tattoo is perfect for those who stand up against the injustices of society. If you're one of those people, then this one-word tattoo etched on your arm can help you express your message loud and clear. Who knows, it may even inspire others to follow in your footsteps.
For those seeking to make a strong statement, this word tattoo should definitely be on your list. When inked by a skilled tattoo artist who has mastered their craft, it can exude a powerful energy that resonates with you and those around you.
Word Tattoos With Rose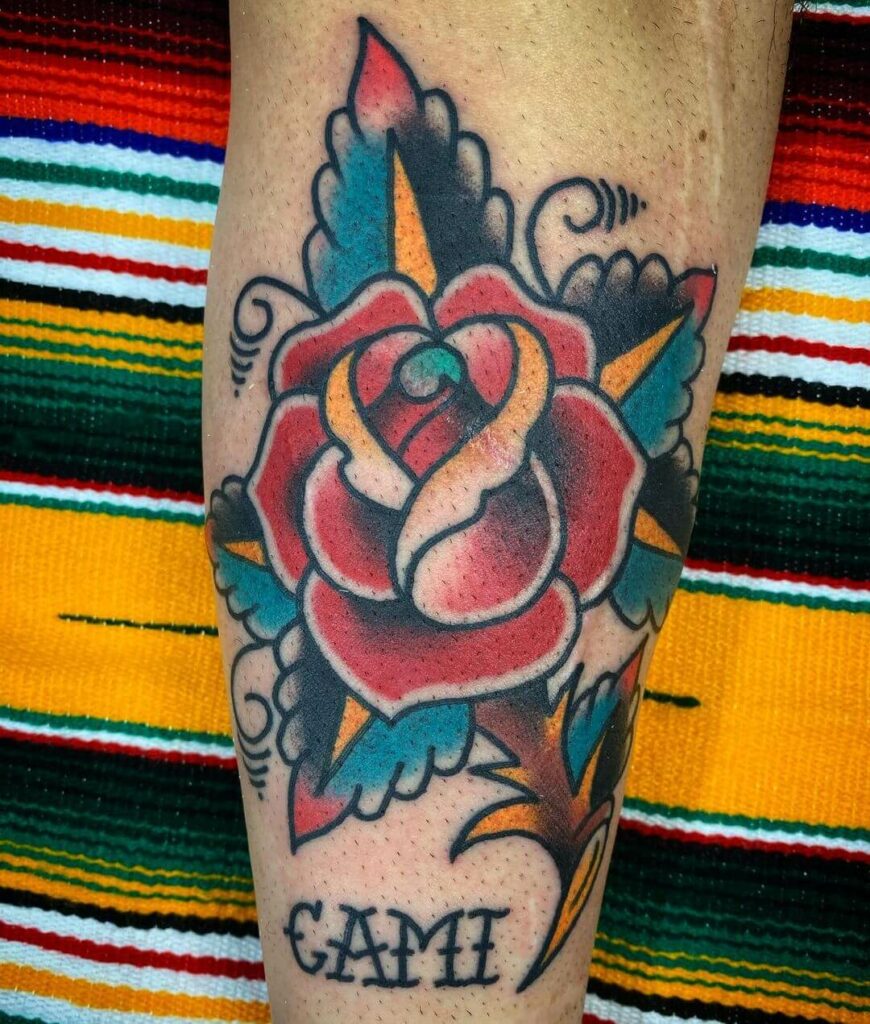 Word tattoos paired with rose tattoos are a classic combination that immediately captures attention. With the addition of a partner or lover's name, it can be a beautiful way to express your love for one another and inspire others with your story. This one-word tattoo is a memorable and amusing way to show your deep connection with your soulmate.
But, it's crucial to choose a skilled tattoo artist who can carefully ink this design onto your skin. This tattoo will give you a permanent reminder of your loved one, even when you're physically apart. Consider getting this beautiful and meaningful tattoo to commemorate your special bond.
Ambition One Word Tattoo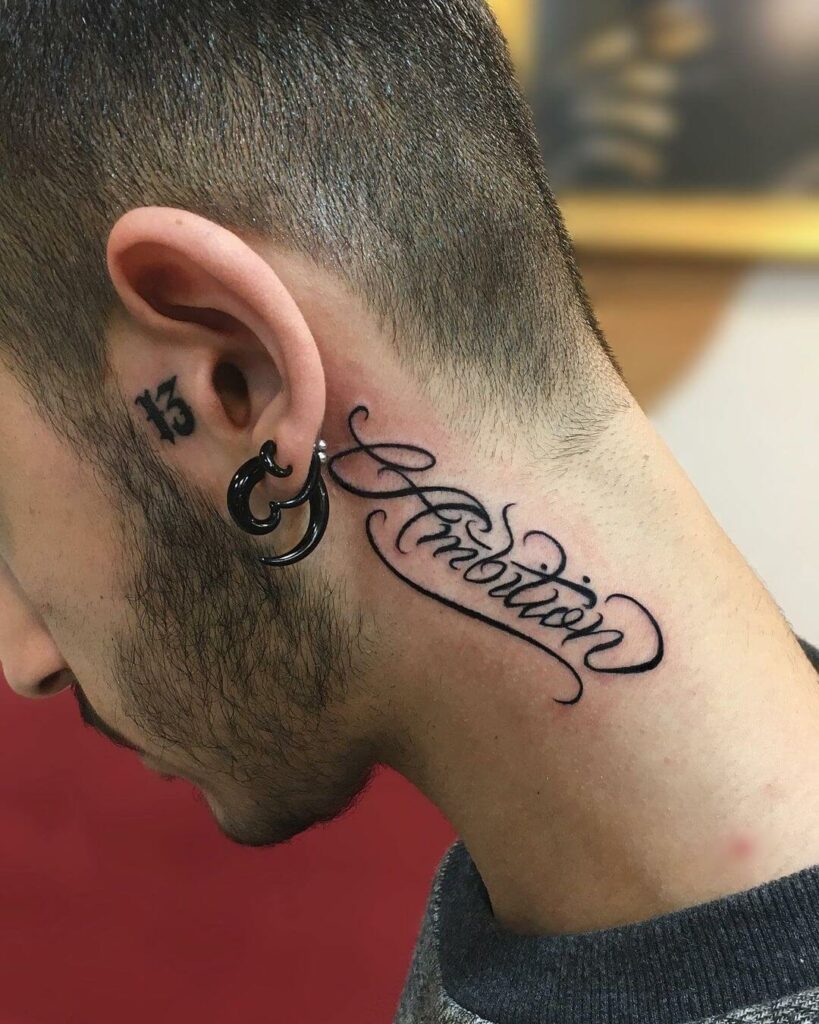 Getting a tattoo is a significant decision that requires careful consideration. You want to make sure that the tattoo you choose reflects your personality and has a deep meaning. Luckily, we have a design that might just be perfect for you. This one-word tattoo is not just beautiful but also radiates positivity.
The word engraved in this tattoo is a symbol of ambition, optimism, and dreams in life. It can help you stay positive and face challenges with a smile and courage. This one-word tattoo can inspire others and encourage them to look at life with a new perspective.
So, if you want to spread positivity and inspire others with your message, then this tattoo is an excellent choice. All you need to do is find a skilled tattoo artist who can help you bring your vision to life.
Lucifer Fire Tattoos
The character of Lucifer from the popular TV series has become a trendy choice for tattoo enthusiasts. This unconventional hero, who struggles with his own personality, has won over the hearts of many fans. The one-word tattoo paying tribute to this fiery character with the word 'Fire' has become a popular choice among tattoo lovers.
This tattoo is not for the faint of heart, as Lucifer is a character that exudes confidence and boldness. But for those who love a bit of risk, this one-word tattoo is the perfect way to showcase your rebellious side. So if you are a fan of the character and want to show off your love for him, this tattoo design is definitely worth considering.
Simple Script Tattoo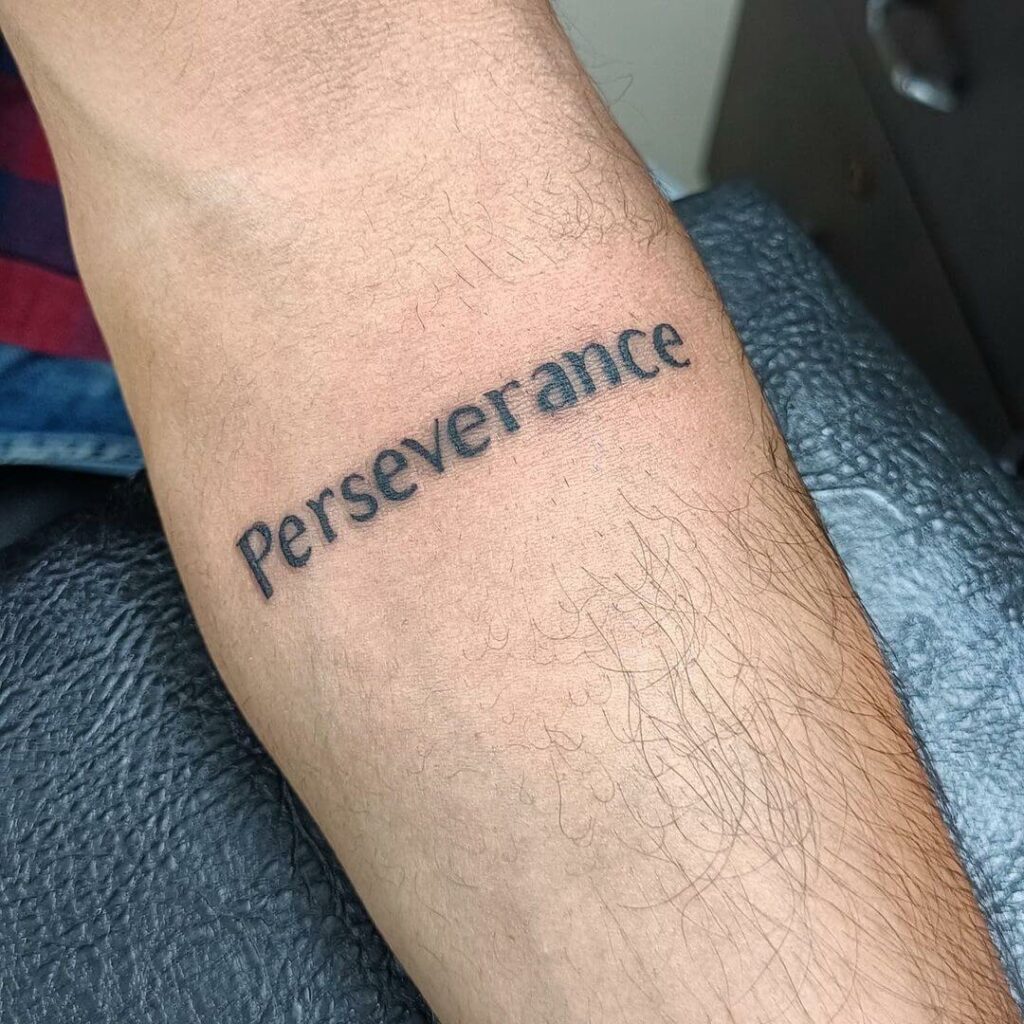 Script tattoos with meaningful words have become a popular trend among tattoo enthusiasts. These tattoos can represent important life lessons or personal mantras in just a few words, making them a powerful form of self-expression. If you're someone who struggles to voice their thoughts or feelings, then a one or two-word tattoo can speak volumes for you.
Word tattoos are a great way to influence others with your thoughts and ideas. All you need to do is find the right word or phrase that resonates with you and get it inked by a skilled tattoo artist. By wearing your beliefs on your skin, you can create a positive impact on those around you and inspire others to follow your lead. So, if you want to make a difference and leave a lasting impression, consider getting a meaningful word tattoo.
Name Tag One Word Tattoos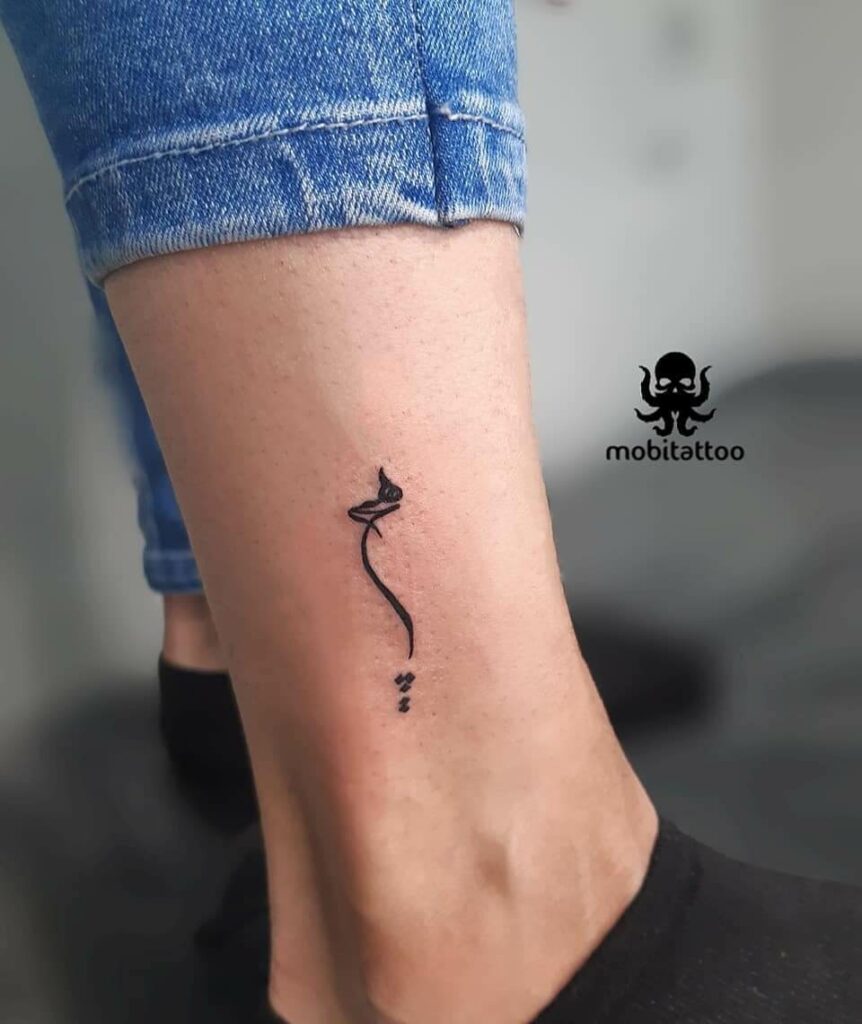 Self-love is an essential aspect of leading a healthy and happy life, and there is no better way to express it than getting a name tattooed on your wrist. This one-word tattoo is a symbol of your confidence and self-worth. If you have a passion for the Arabic language, then getting your name inked in Arabic script like the example given here can be a unique and beautiful option.
This name tattoo is a perfect way to show the world that you are your own hero and believe in yourself. By inking your name on your body, you can inspire others to do the same and embrace self-love. This tattoo design is a bold statement that you are proud of who you are and what you stand for. So why not take the leap and get this meaningful tattoo? It might just be the perfect reminder you need to stay true to yourself.
Love One Word Tattoos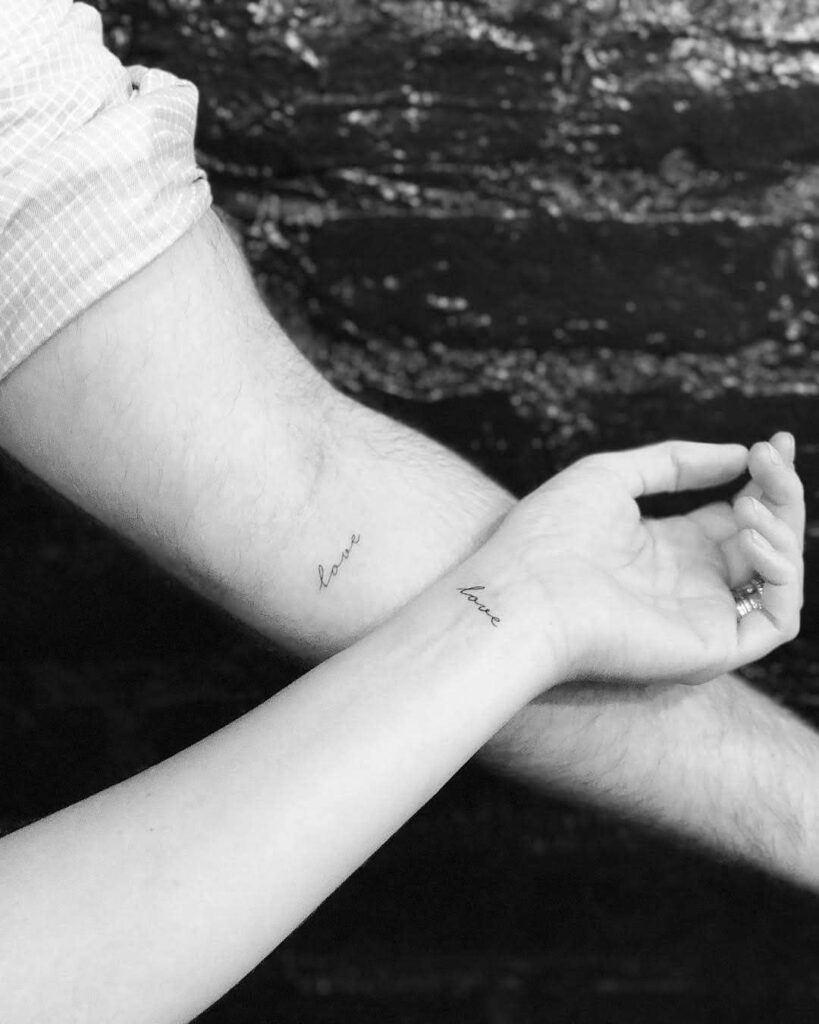 Tattoos don't always have to be complicated or expensive. Simple yet elegant tattoo designs are perfect for those who are getting inked for the first time or on a budget. Love tattoo ideas can convey your message with just a single word, making it a perfect choice for first-timers who want to keep it simple. These tattoos may be small in size, but they have a whole load of meaning. Finger word tattoos are a great option for those who want a minimal and elegant look, and require little space and time.
Bellissimo Word Tattoo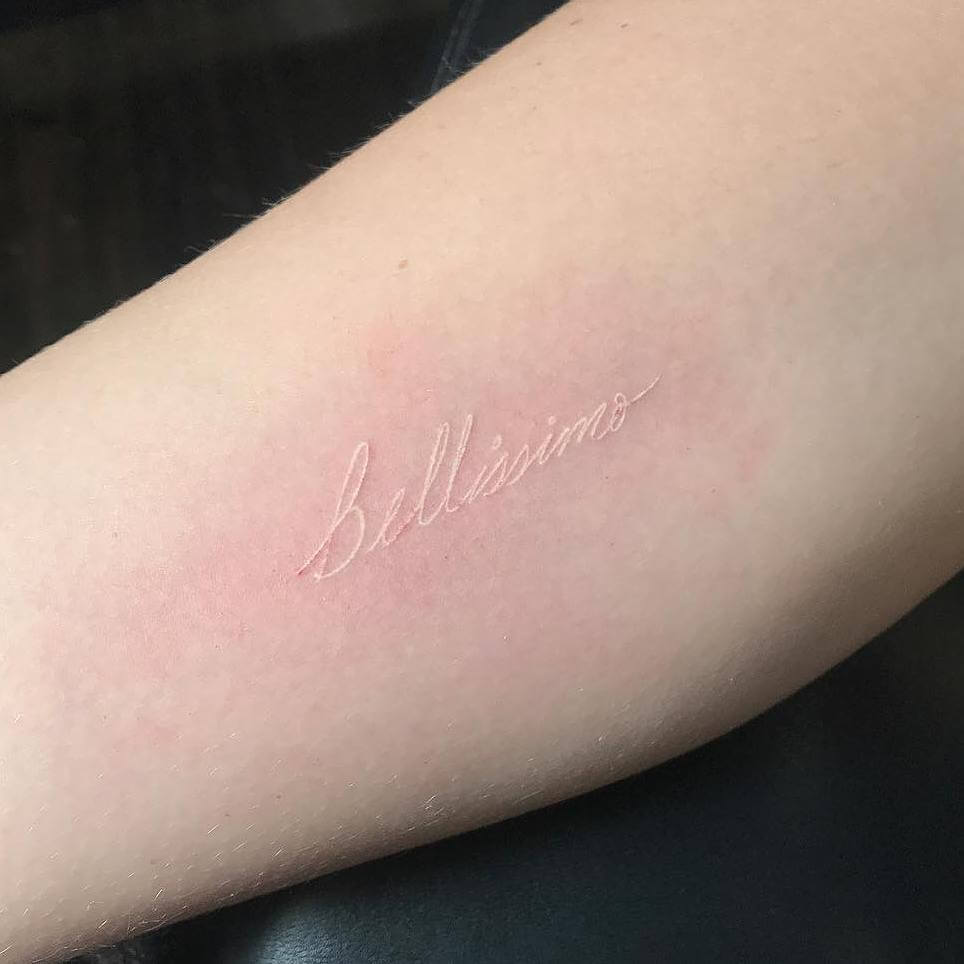 If you are someone who seeks motivation and courage to chase your dreams, then a Bellissimo tattoo may be the perfect choice for you. This simple yet impactful word, which means beautiful in Italian, can inspire you to pursue your ambitions and stand out in the world. This tattoo serves as a reminder to be confident and vouch for your goals, no matter how difficult they may seem.
The beauty of this tattoo lies in its simplicity, as it conveys a profound message with just a single word. If you want to break free from societal norms and follow your heart, then a Bellissimo tattoo may be just what you need. This tattoo idea is perfect for anyone who wants to keep it minimal yet meaningful. So, if you're thinking of getting inked, don't miss out on the opportunity to add this beautiful word to your collection.
Foot Words Tattoos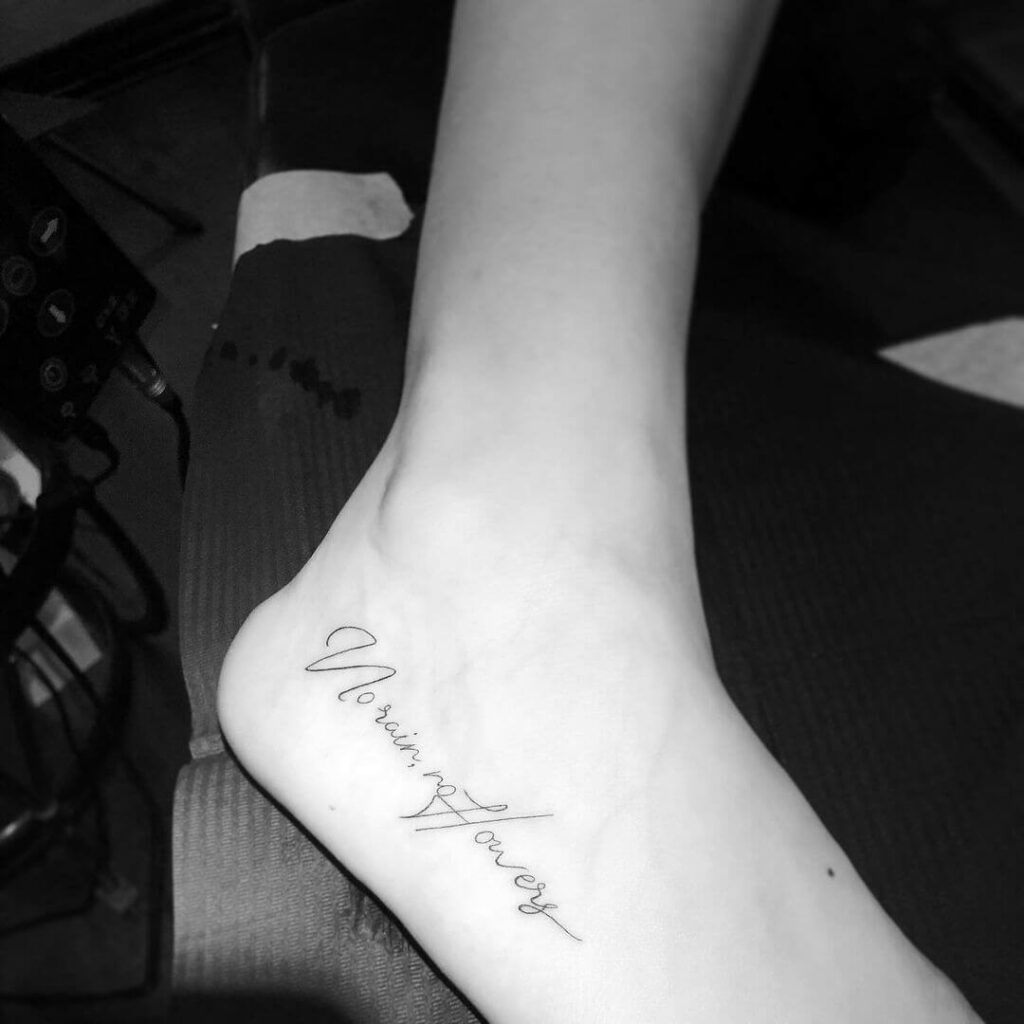 Foot tattoos have become a new trend, and they have made their mark in the world of tattoos. If you are tired of seeing the same old tattoo designs, then foot tattoos are a great option to consider. They are a minimalistic and cost-effective way to get a unique tattoo. You can choose from a variety of fonts and styles to make your tattoo look elegant and stylish.
One popular font for foot tattoos is Roman calligraphy, which gives a classic and timeless look. You can also opt for a quote or a word to make your tattoo more meaningful. While some people choose to have longer quotes, you can also turn it into a one-word tattoo by using unique calligraphy.
Not only will a foot tattoo give you a trendy look, but it will also make you stand out among your peers. So if you're looking for a unique and stylish tattoo, a foot tattoo might be the perfect choice for you.
Sisters Word Tattoo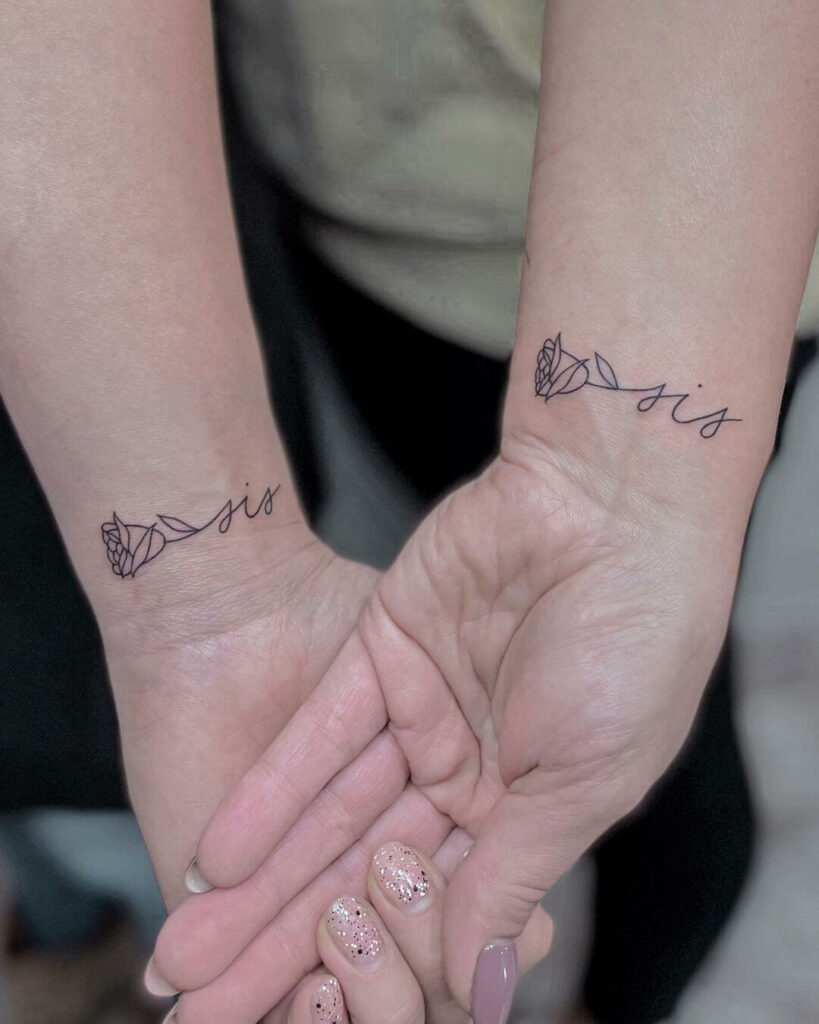 This tattoo design perfectly captures the heartfelt emotions of your lovely relationship with your sister, creating a whole new aura in the game of tattoos. Sisters are a true blessing, and sharing a tattoo with your soul sister is a beautiful way to celebrate your special bond.
This type of tattoo is the perfect example of the strength and beauty of sisterhood. If you have a special sister in your life and want to become her tattoo mate, this design is a must-have. Ink this tattoo on your wrist with your sister to showcase your powerful family bond to the world. Don't miss this golden opportunity to create a lasting symbol of your love and sisterhood. Seal the deal with some stunning black ink, ladies!
One Word Tattoo Placement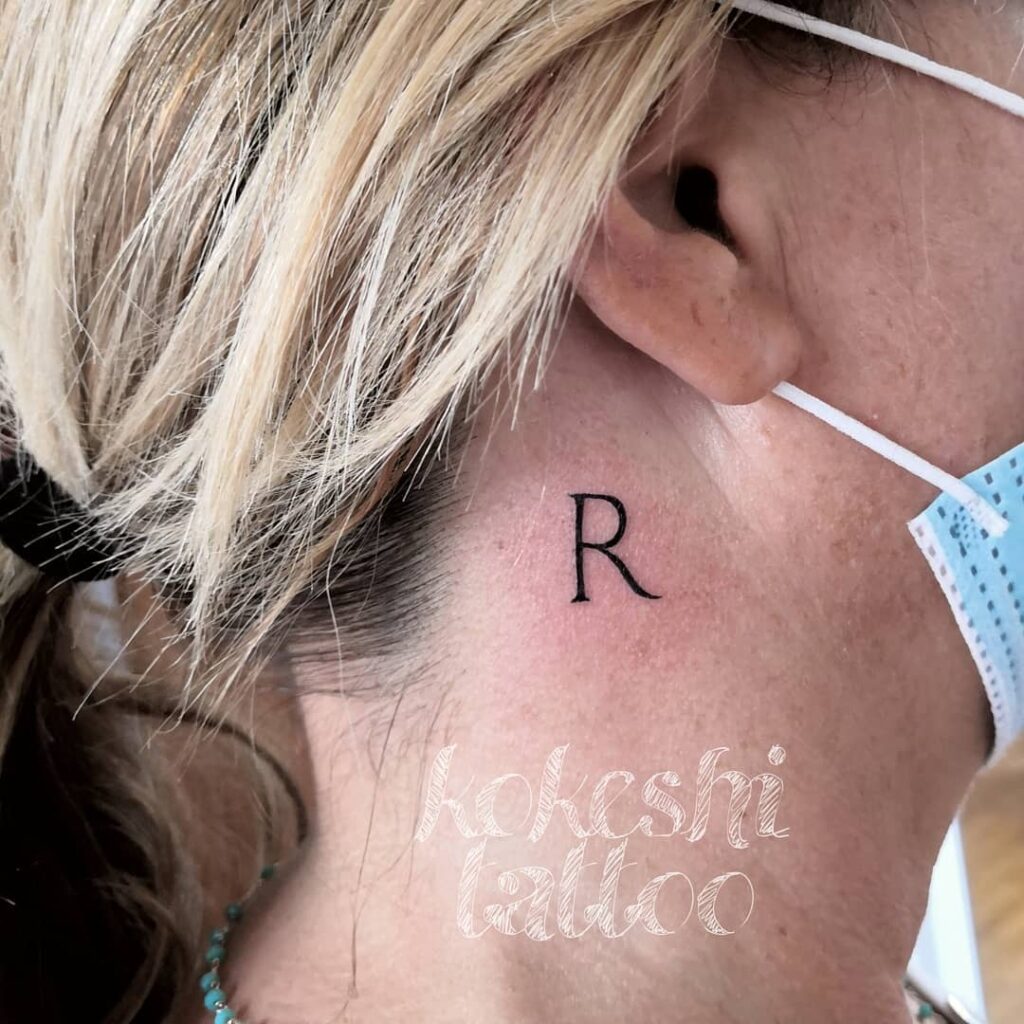 Word tattoos may seem small, but they hold immense power in their meanings. These tattoos teach us valuable lessons, such as love, hope, and devotion, which we can carry with us every day. Although these words may seem ordinary at first, they hold great potential to inspire and encourage us to strive for success. That's why more and more people are choosing to get them tattooed on their bodies as a permanent reminder of their significance. So, are they just words? That's for you to decide based on what meaning they hold for you.
Feature image from Pinterest