Is PewDiePie A Billionaire?
While his exact net worth hasn't been made known to the public, we can for sure say that the popular Swedish Youtuber is at least a millionaire. His wealth is estimated to be around 40 million dollars, but could very well be even more.
Pewdiepie Kaws Tattoo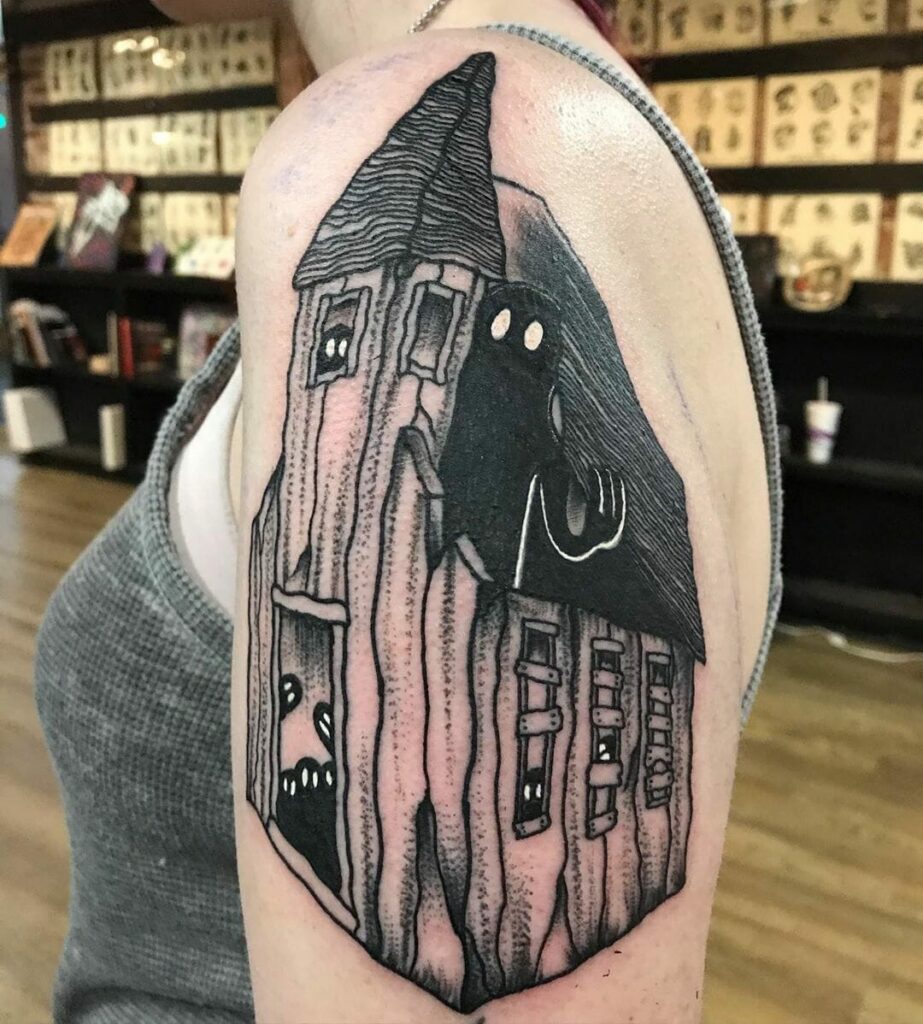 Show off your bad side with this super dark and large tattoo. It consists of a ghost face, a house, and black ink details. We would suggest getting this tattoo if you have some experience with tattoos. You can also add a cat and other cool elements to add more meaning to the tattoo.
Pewdiepie Left Forearm Tattoos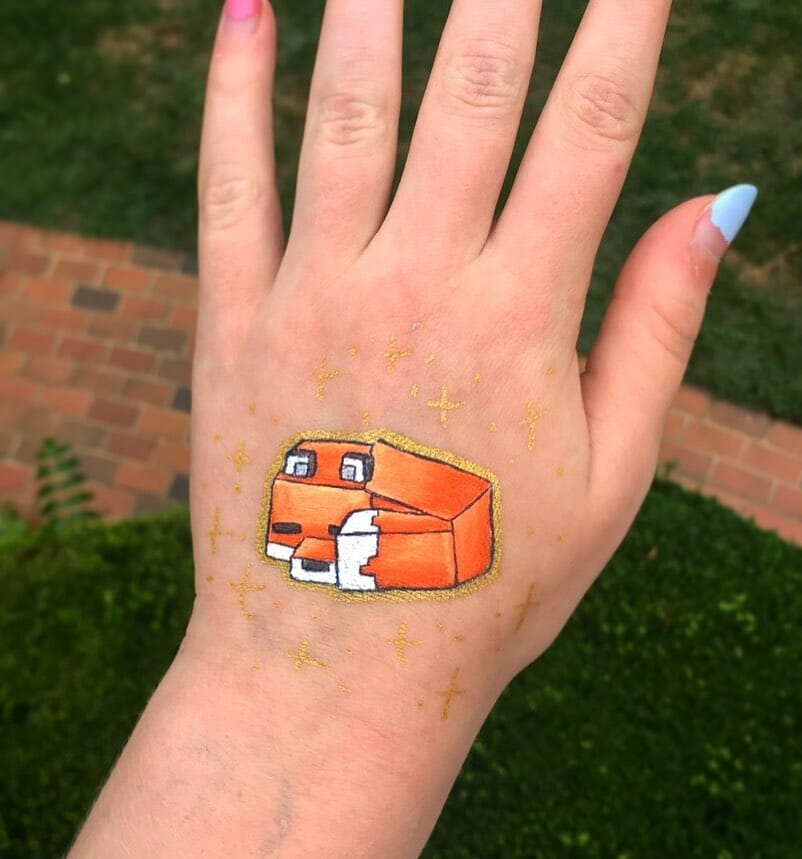 If you are a fan of small and minimalistic tattoos, then this left forearm might be the perfect match for you! The tattoo is colorful and cute. You can get it done within one session, which makes it the perfect tattoo for beginners as well.
Red Ink Pewdiepie Arm Tattoos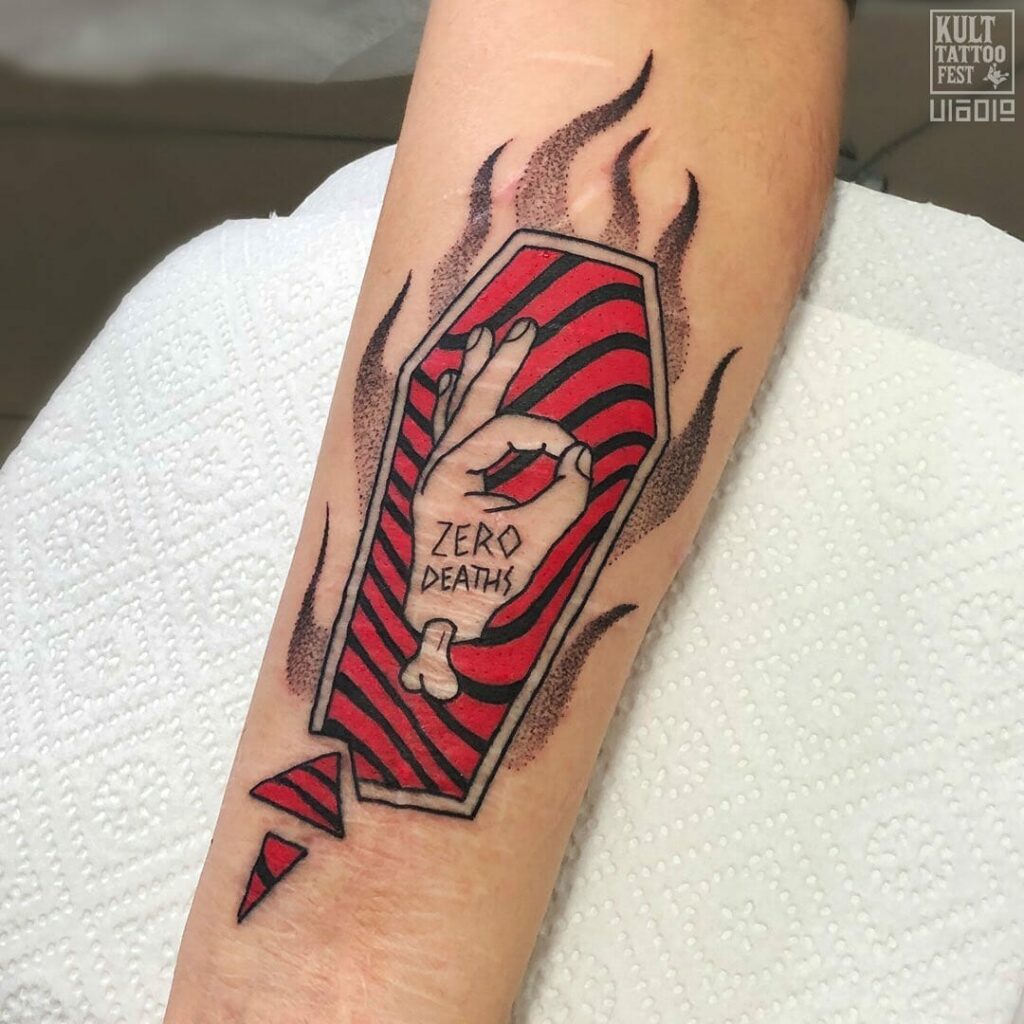 Go all the way with your PewDiePie tattoo and turn your body into a real piece of art with this colorful one! The tattoo has colorful ink and you can either do it on your upper left or right arm or anywhere else on your body. The meaning of it can be versatile and we are confident you are going to want to show it off to everyone around you.
Pewdiepie Forearm Tattoo Inspiration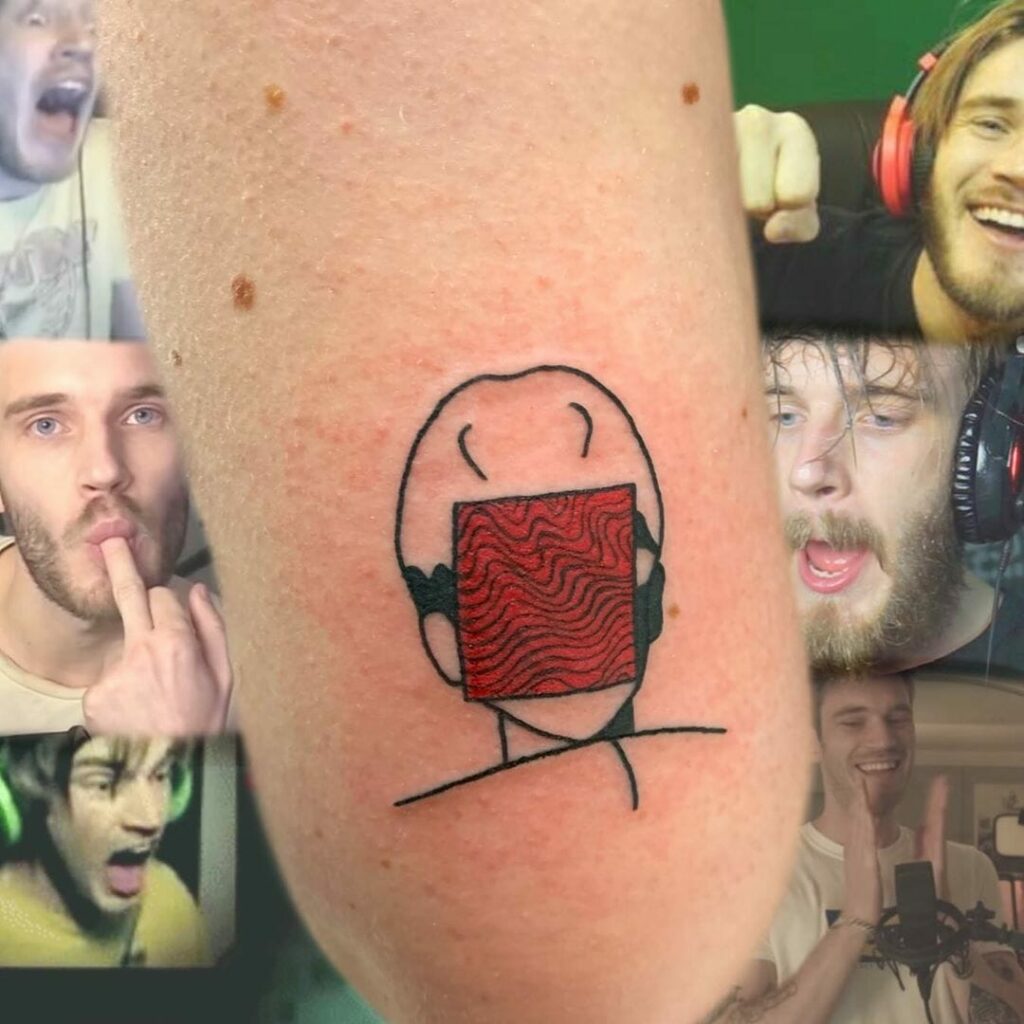 Tattoos like this one can work for both beginners and experts. The tattoo has a black outline and the signature red PewDiePie photo. It is done in a new school tattoo design and there is no doubt in our mind you will love this tattoo!
Pewdiepie Forearm Black Ink Tattoo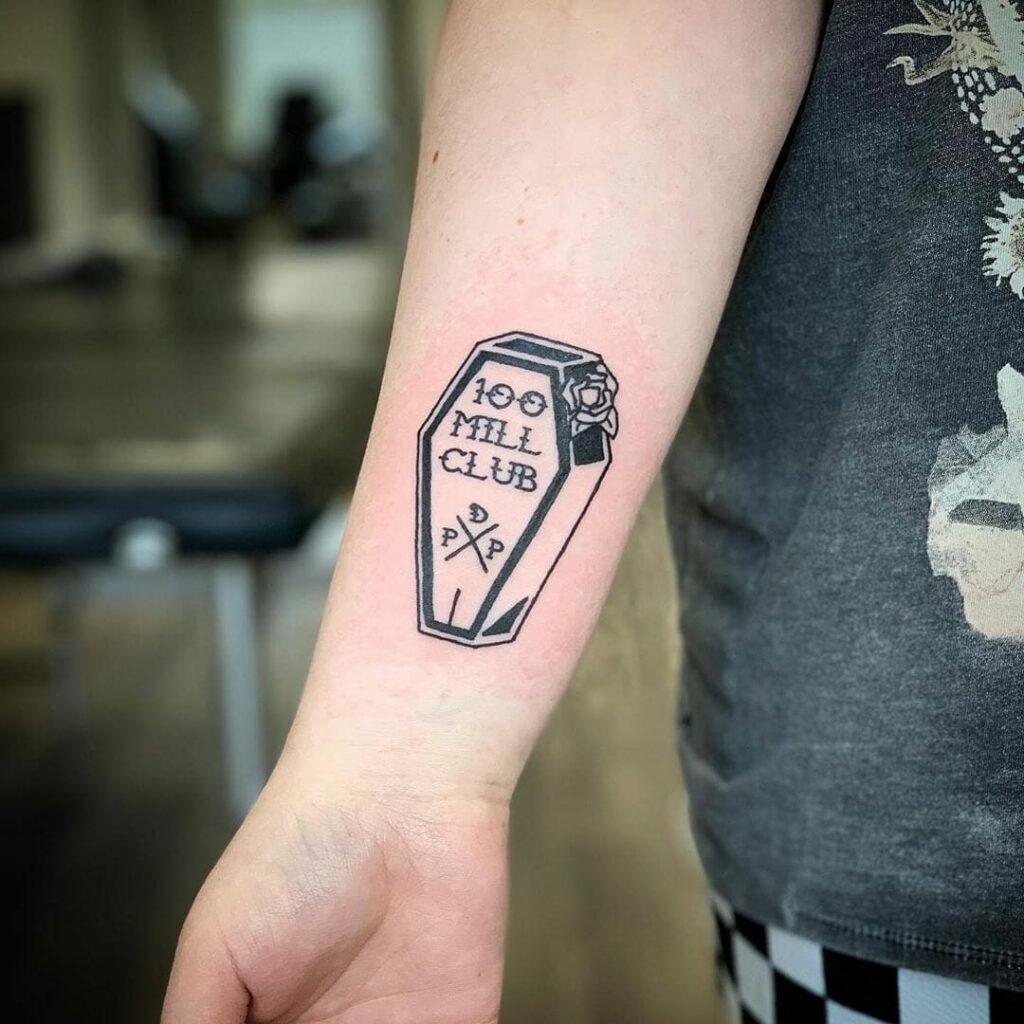 Show your appreciation for the most subscribed YouTuber with this cool black ink tattoo. It is fairly simple and you can get it done within one session and without a lot of pain. You can also combine it with other tattoos such as a heart or a cat for an even more unique look!
Pewdiepie Upper Arm Tattoo Black Ink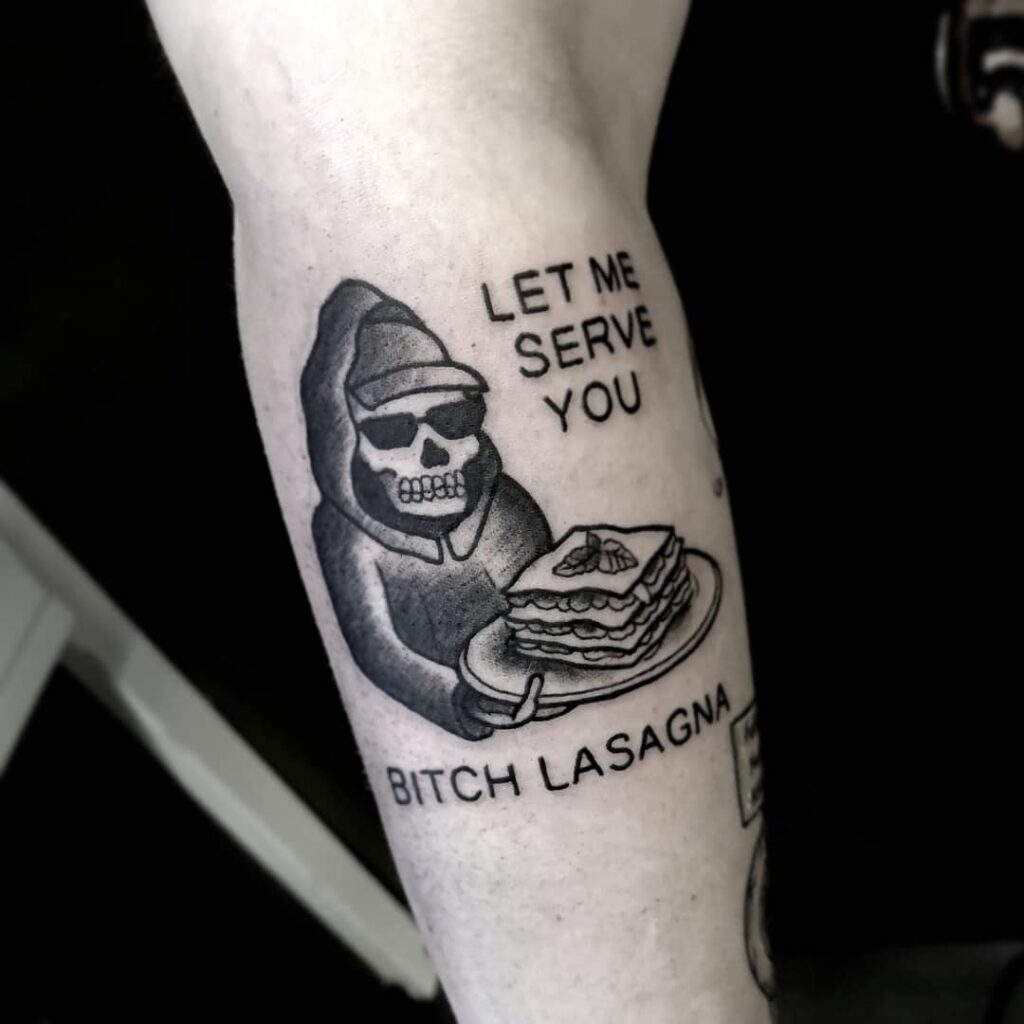 The hit song bitch lasagna made headlines and why not turn it into a tattoo? You can do it on your upper arm in any size and color you want. The black outline makes this tattoo look super cool and modern. You can also combine it with other tattoos to get the complete look!
Leg Tattoos Pewdiepie Instagram Felix Tattoo
Leg tattoos are less prominent than arm tattoos and you can easily keep them private. This leg tattoo is quite small, so it can work for both beginners and experts. The black ink means the tattoo won't fade as fast and you will definitely want to share it with people around you for years to come!
Having Said All Of That,
There are many PewDiePie tattoo designs to choose from. You can do them to show off your fan side or you can do a tattoo inspired by one of PewDiePie's tattoos. Whatever you choose, there is no doubt in our mind that you are going to love it and want to share it with everyone around you!
Need More Inspiration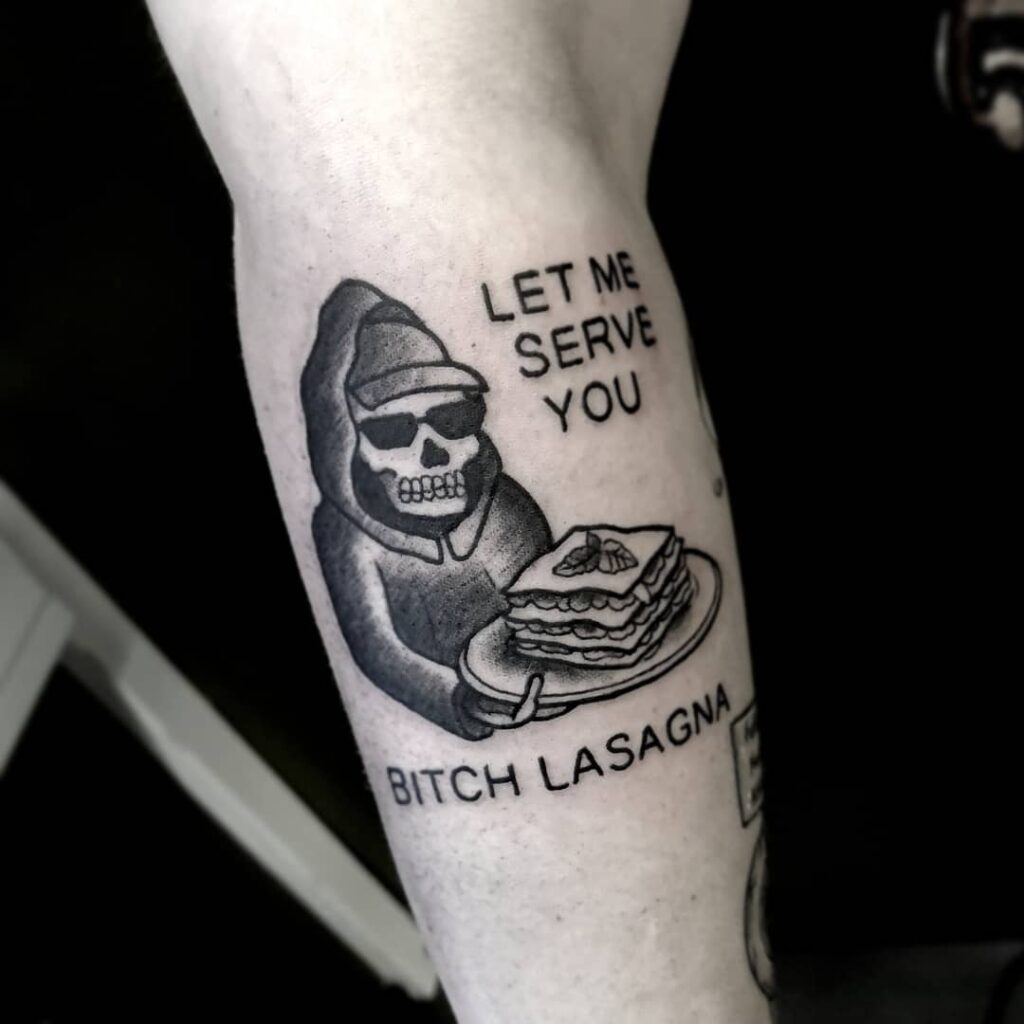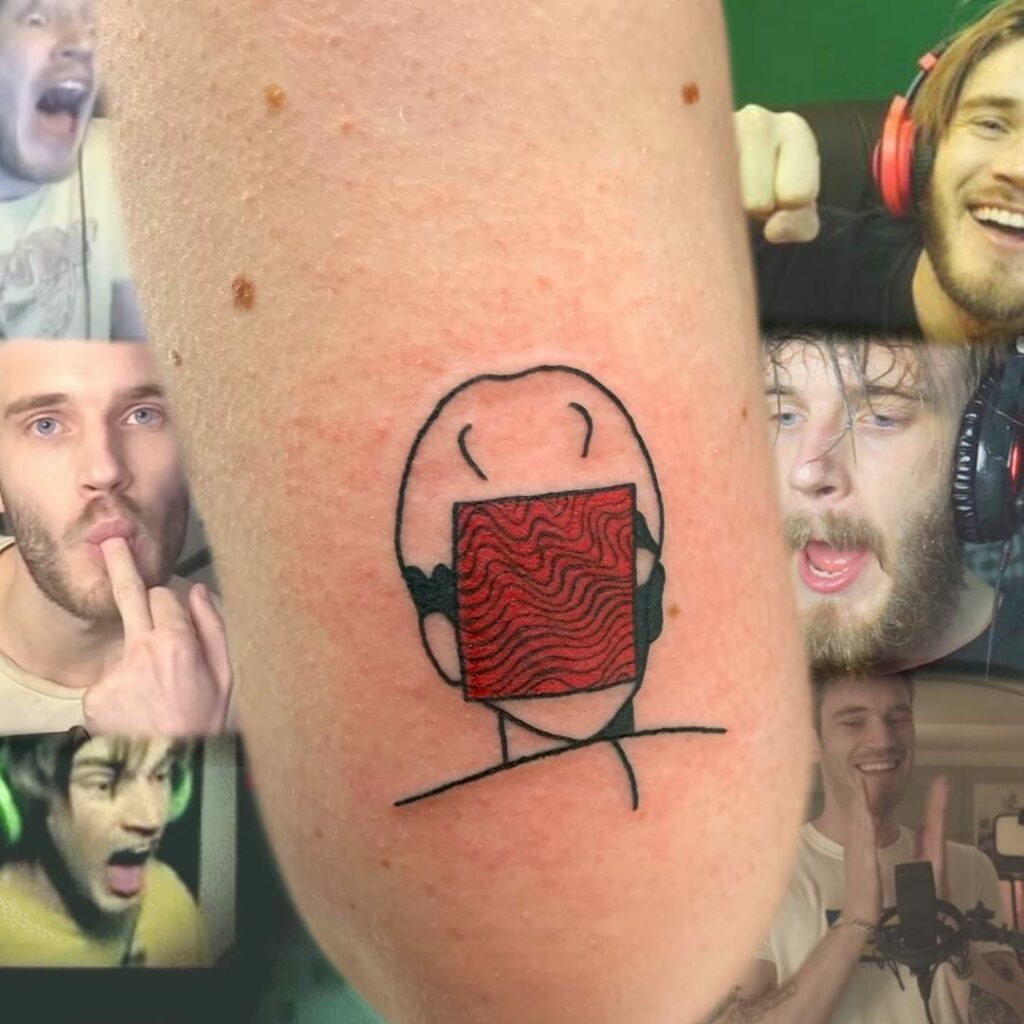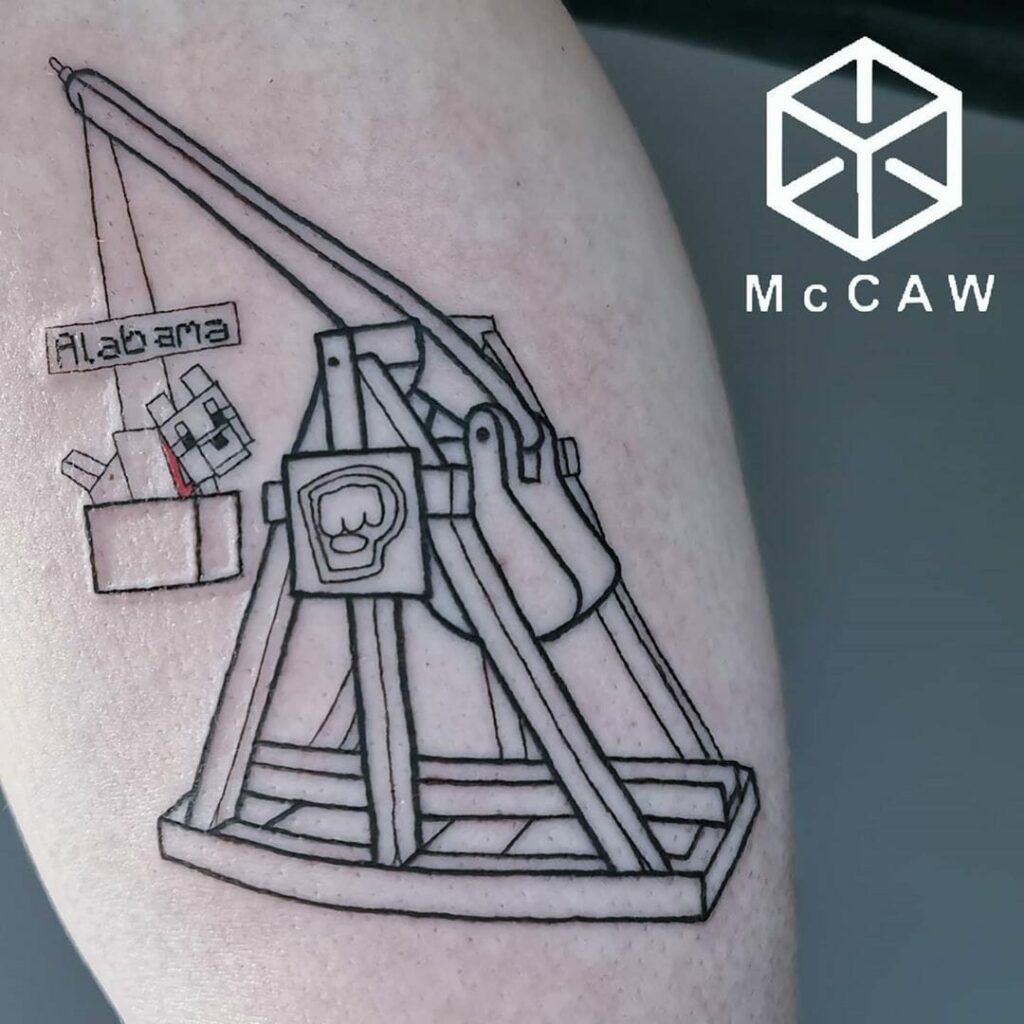 Feature image and all other images from Pinterest