Searching for single needle tattoos to get inked on your body? Here is the list of the 10 best single needle tattoo ideas made with precision and care.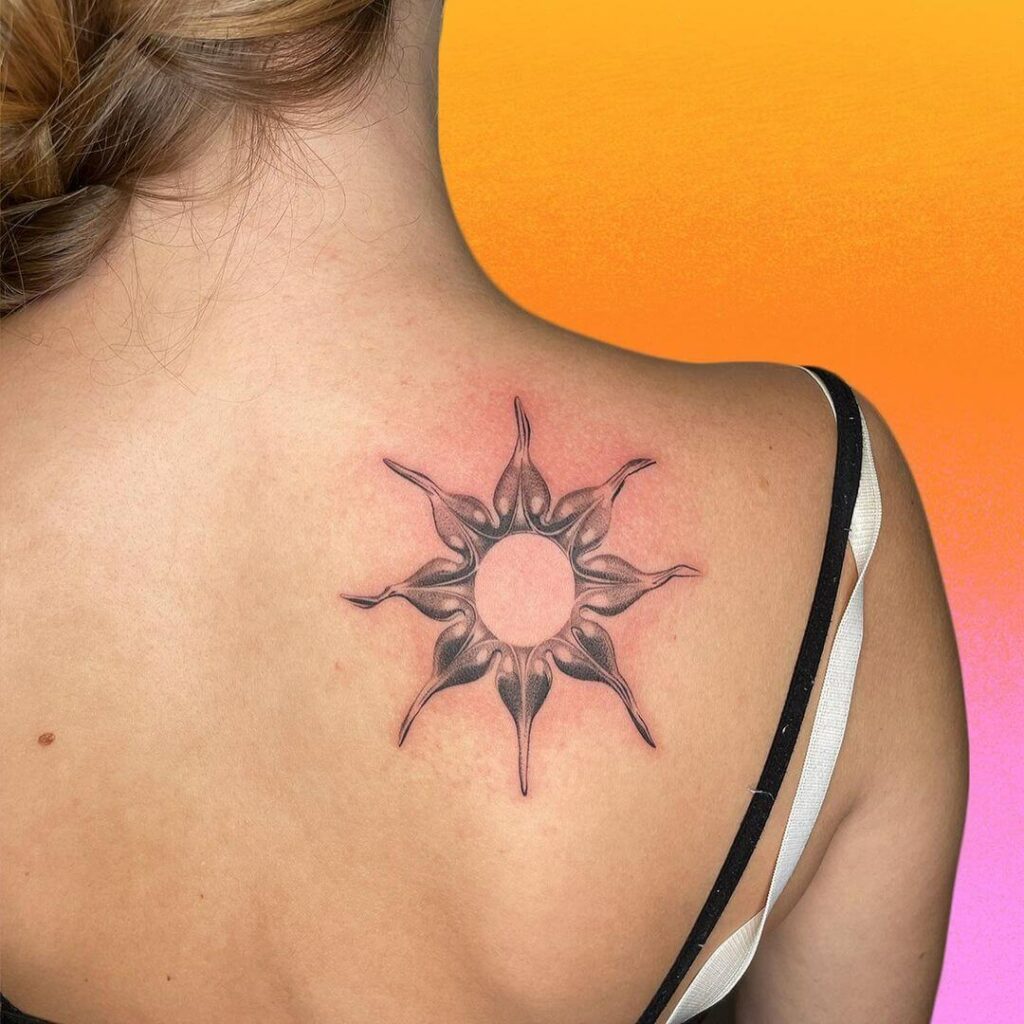 Tattoos have always been something that fascinates people with their own difference in perspective with the ever-changing tattoo world.
Most of the time, whenever we see a tattoo inked on someone, we try to decipher it. It doesn't matter if the tattoo is a fine line tattoo, delicate tattoo, micro tattoos, grey tattoos, black ink tattoo, less or diluted ink tattoo, or any other kind.
Single needle tattoo, as the name suggests, is done by using just a single needle in the tattoo machines. While this can be time-consuming, given that the single needle will be used for all details and shading, the outcomes are astonishing as it provides a fine finishing to the tattoo.
Single needle tattoos can be, in simpler words, called the variant of fine line tattoos. While fine line tattoos can use up to three needles for shading and detailing, a single needle tattoo will be done with only one needle. Single needle tattoos are completely done by one needle.
Single needle tattoos are among some of the best tattoo styles done by single-needle tattoo artists. Not only are they very intriguing with thin lines, but they are also very good when it comes to details. Single needle tattoos can be large and detailed, while they can also be small tattoos, tiny tattoos, and even minimalist tattoos like a stick and poke tattoo. From Lady Gaga to Harry Styles, there is a long list of celebrities who are famous for their different designs and other tattoo styles apart from their arts. People these days are not restricted to black ink or grey ink tattoos, but there are a number of colours available to people.
The type of tattoo you get inked will reflect your personality, thoughts or may just leave a person thinking about the detailed design. Whatever you plan to get inked on yourself, remember that it will not fade away soon; thus, make sure that you get the right tattoo styles by a good single needle tattoo artist who can give you exactly what you want using single needle tattooing or single needle tattoo gun. All we do is to try to understand either the meaning behind it or the personality type of the person, which actually doesn't matter. So, let us have a look at the list of 10 single needle tattoo ideas without delay.
Your Brand's Name In Fine Line Tattoo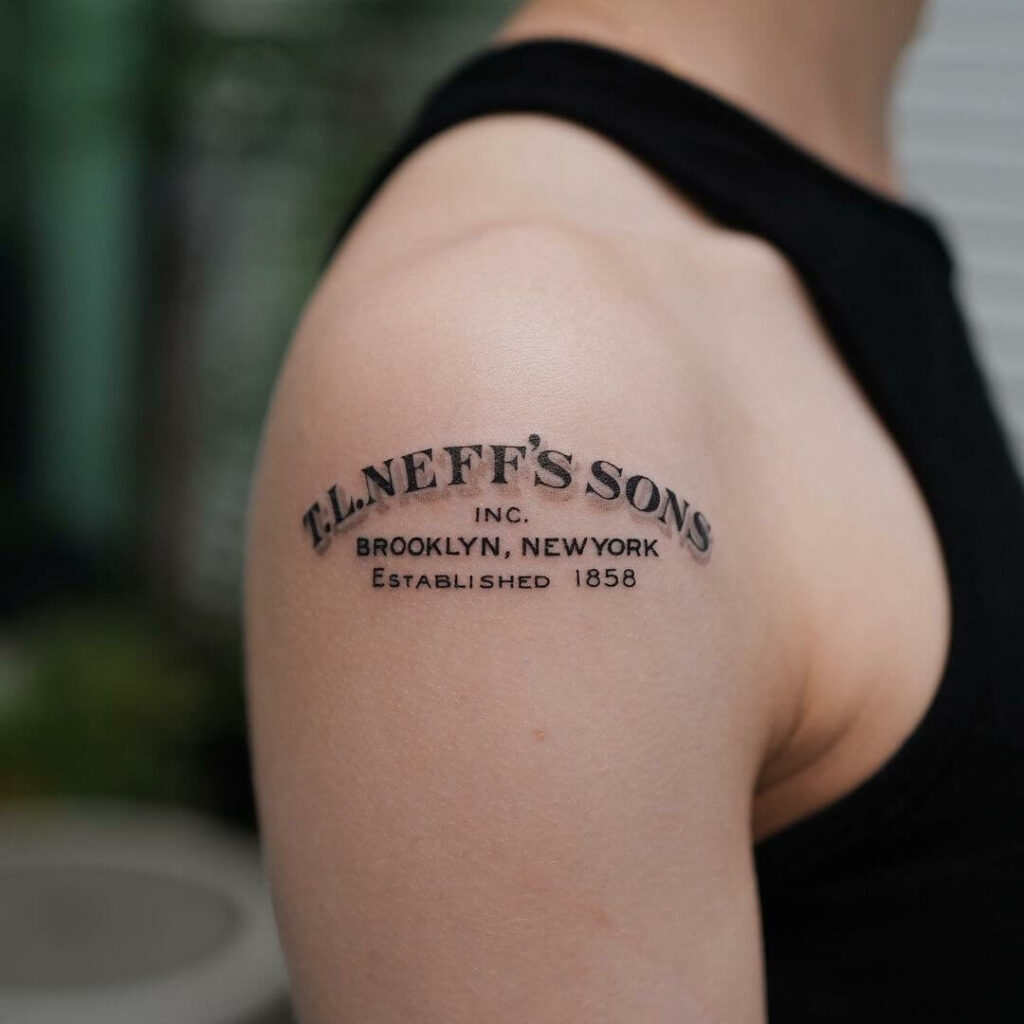 Getting your own brand inked is an achievement in itself. Not only will it bring you business, but it will also make you proud. This can be in the form of your brand name, single-needle tattoo of a product, or a fine line logo of the same. This will not only be attractive but will also lead people to search or inquire about the meaning. Thus, one tattoo with many benefits. While people are busy getting the names of their partners inked, get yourself your own brand's name either in dilute or faded ink or maybe in the colours of the original logo with some usual bold lines.
Natural Scenes In Single Needle Tattoo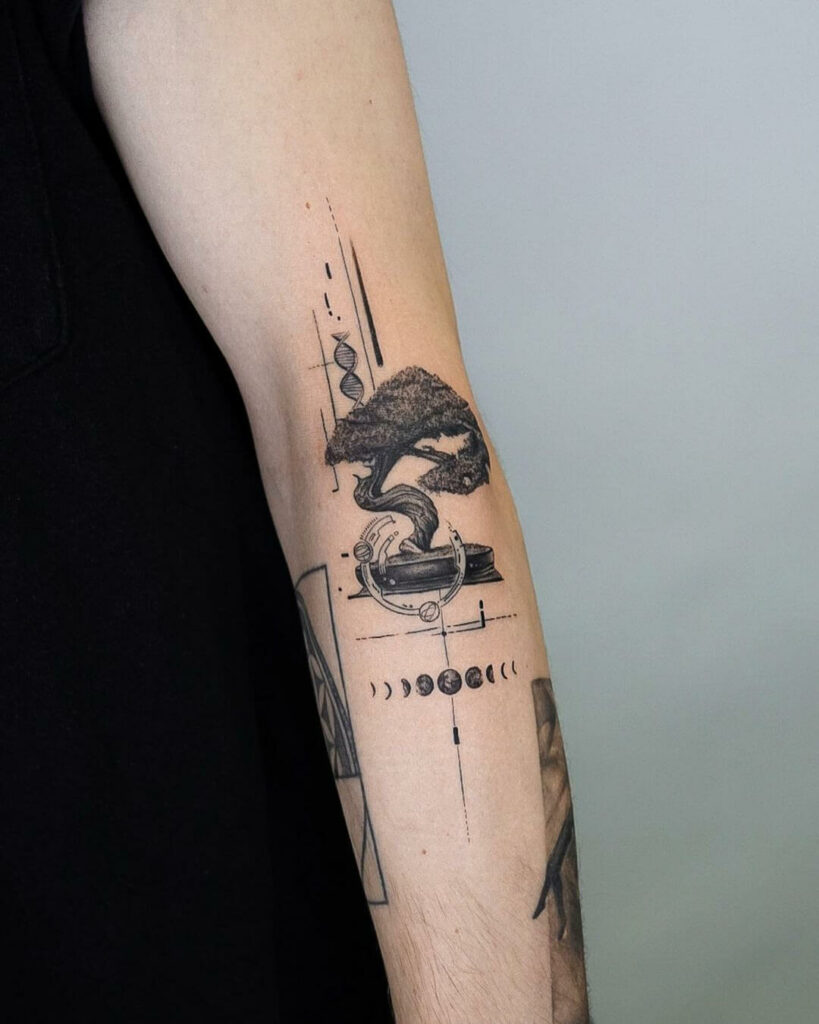 Getting something meaningful to you will never make you regret your decision. While there are many brilliant ideas for this one, having your tips giving way to natural scenes will indeed be a spectacular view. Smaller designs with minute details and fine movements by artists who are good with their work will be the best for someone who adores nature and its treasures. Smaller designs or bigger ones all depend on precisions of the single needle techniques used by tattoo artists. So, if nature is something you are close to or have some deeper meaning to you, then it's one of the best options to choose.
Cosmic Powers With Very Fine Lines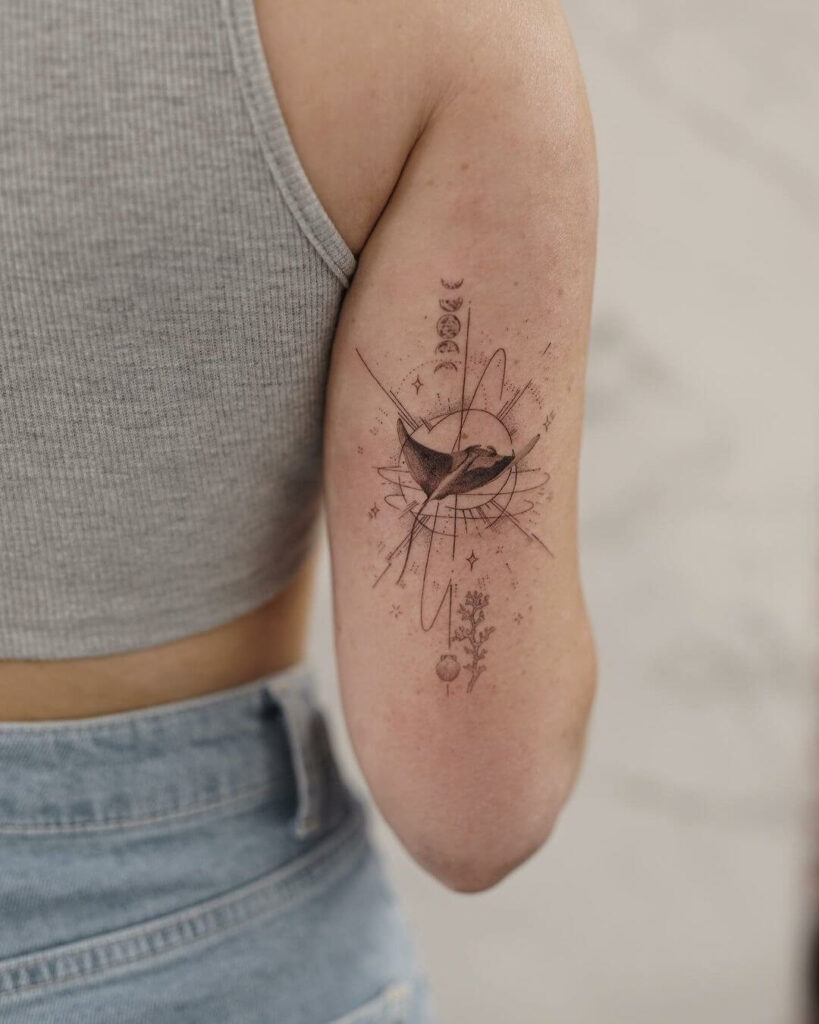 People who are fascinated by cosmic powers or astrological symbols, then they will surely love this brilliant idea of single needle tattoos. As all tattoos fade, single-needle tattoos fade as well. But that doesn't mean that one can leave out the bold, fine, or thin lines as per their wish leaving the movement in between. A tattoo only gets complete when all the details are provided; this and the quality of the ink and the tattoo artist plays a vital role. If you, too, feel connected to these universal powers, this one is surely for you.
Meaningful Quotes Single Needle Tattoo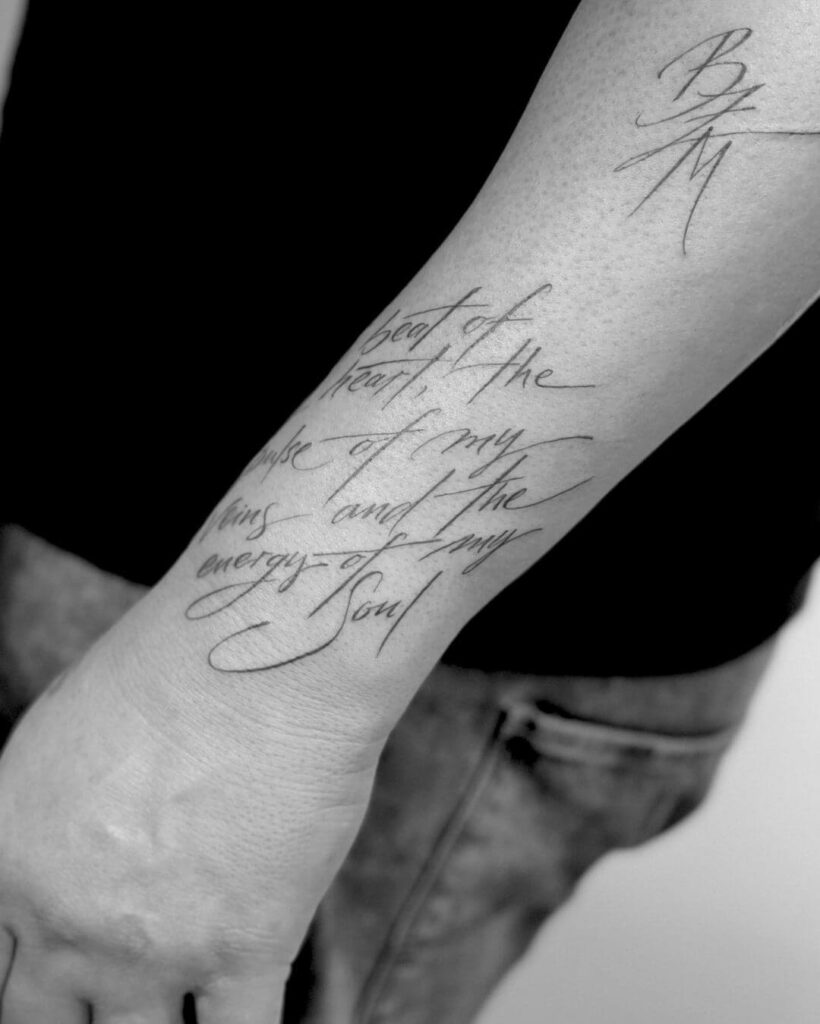 Quotes are something that is the best when we are talking about fine line tattooing. Quotes can be as straight as the words in that or can have a hidden or deeper meaning. These single needle tattoos with beautiful meaning are made up of blow effects, fine lines, and sometimes even bold. The single needle tattoo machines though very easy to handle, should be used cautiously as bleeding is a common feature of inking. While many artists have cool freestyle writing, make sure you see it before getting inked.
Creatures In Single Needle Tattoo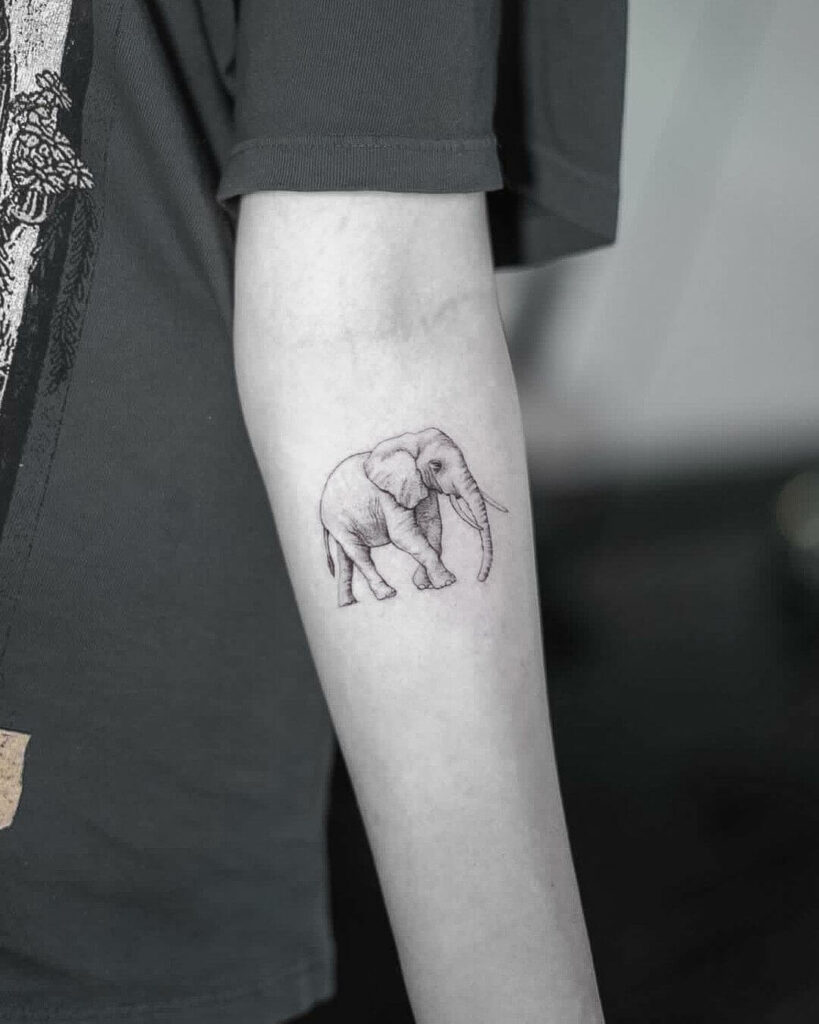 Single needle tattoos of animals are very much in trend. Getting your spirit animal will not only be something close to you but will also give a glance into your personality. Getting a real image of any creature is worth it, but a caricature will add more cuteness and will be more intriguing. If you are planning on getting your spirit animal inked on your body, use this image as a reference.
Symbolize Your Personality In Single Needle Tattoo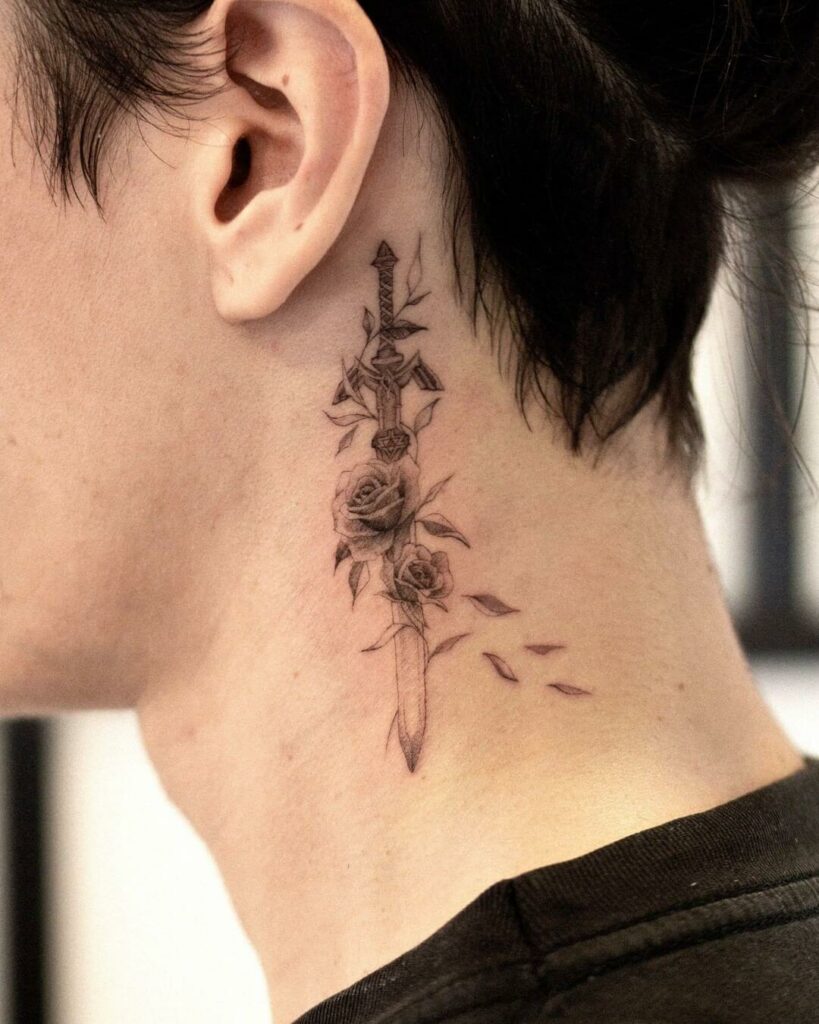 It is easy to find tattoos that will look good but will confuse you as to what it wants to convey. These tattoos are customized either by the person getting it inked or by the tattoo artist so that it will become something that will be able to complement the person's personality and yet conceal the idea from the common watchers. Such single needle tattoos are very common.
Portraits! Make Them Stay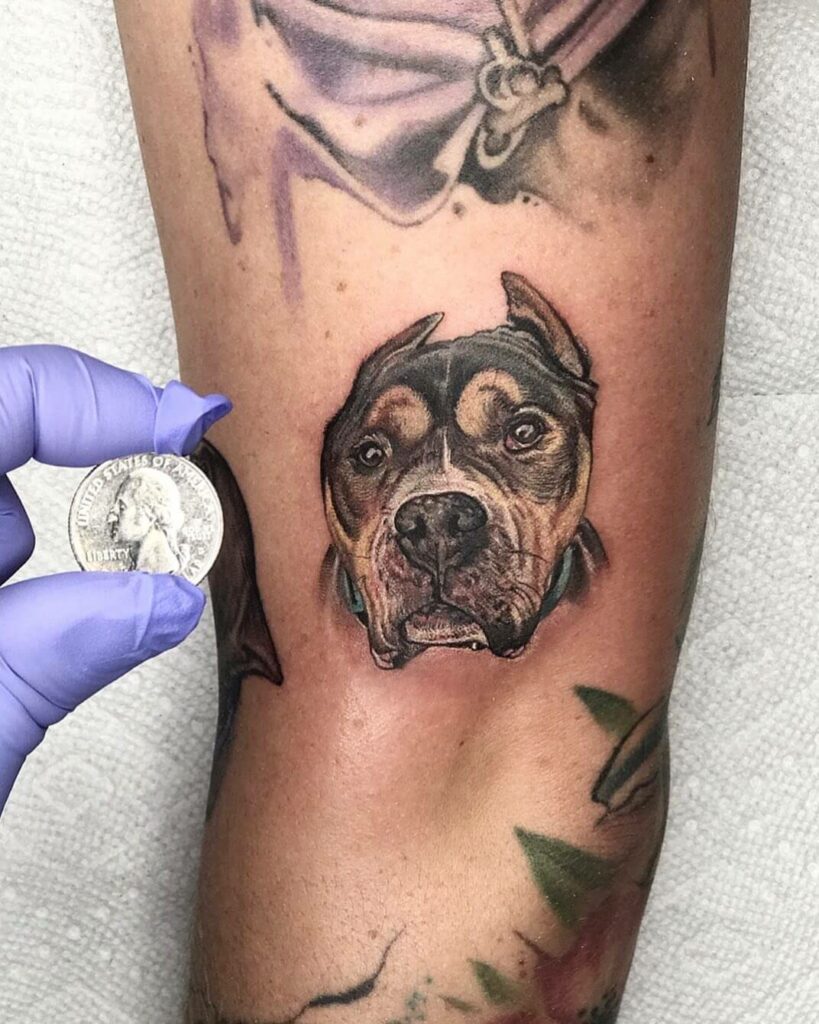 Portrait tattoos are always tricky; still, they give a significant amount of look to your tattoo. Single needles are the best for portrait tattoos that are an art in itself. Portrait tattoos give you a chance to keep the people or your pet alive and close to you as they will be inked on you and will be mentioned each time you will talk about it. The style of every tattoo artist is different, but the portrait tattoos have a very good feel to them, along with the meaning. Especially these days, people are very much crazy about portrait tattoos in which mostly are of their dead pets or dead people they miss.
Combination Of Two Or More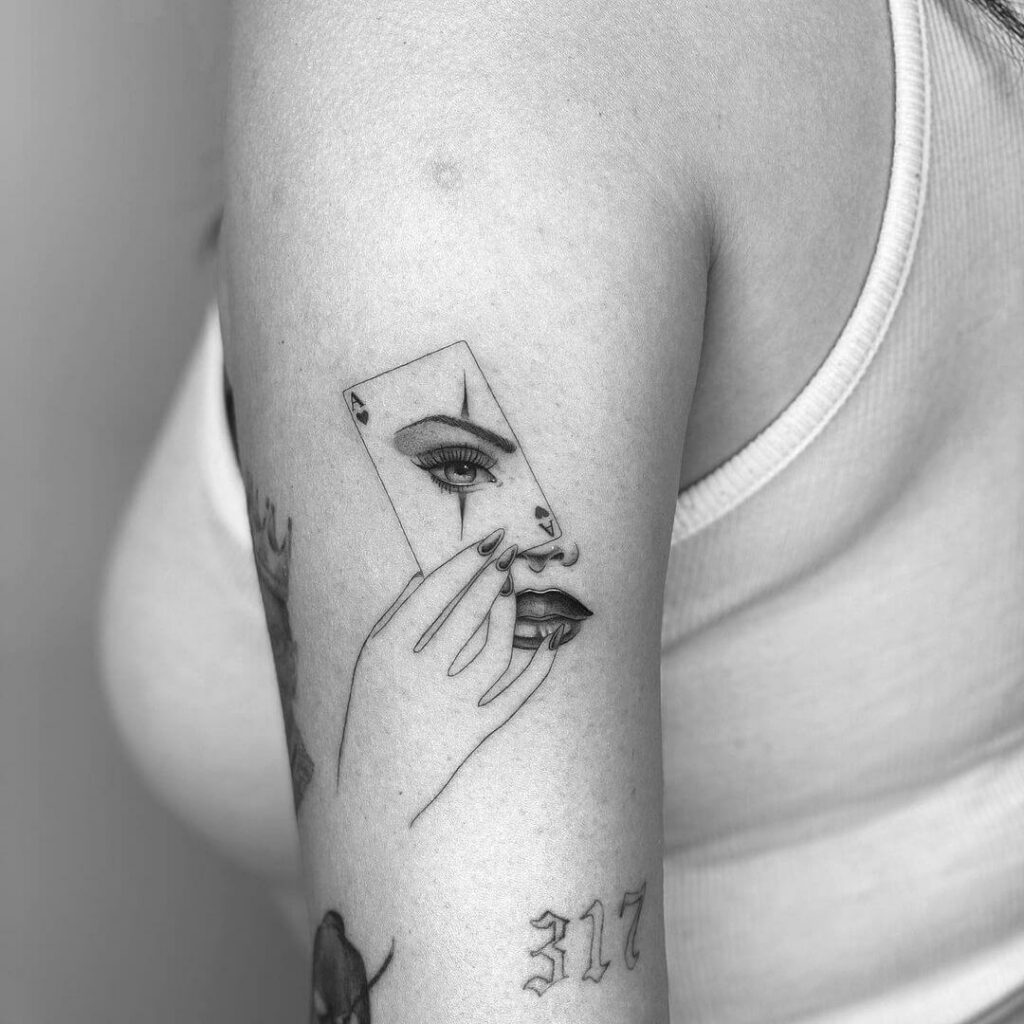 These are the single needle tattoos which are a combination of a few things which have some meaning to the person. Just as the one given above, these can be things that might not be related, but the tattoo artist has the art to connect them together with their tattoo techniques and give them a vibrant and amazing look. Once you decide, leave it on the tattoo artist to give you one of the best designs. An artist specializing in single needle will be informing you to take care of your tattoo well as they fade faster, and precision work will bleed too. You must mention the scene or the movement to the artists so that they have a clearer picture in their minds. Tattoo needles are always used as per the tattoo style you want.
Spiritualistic Approach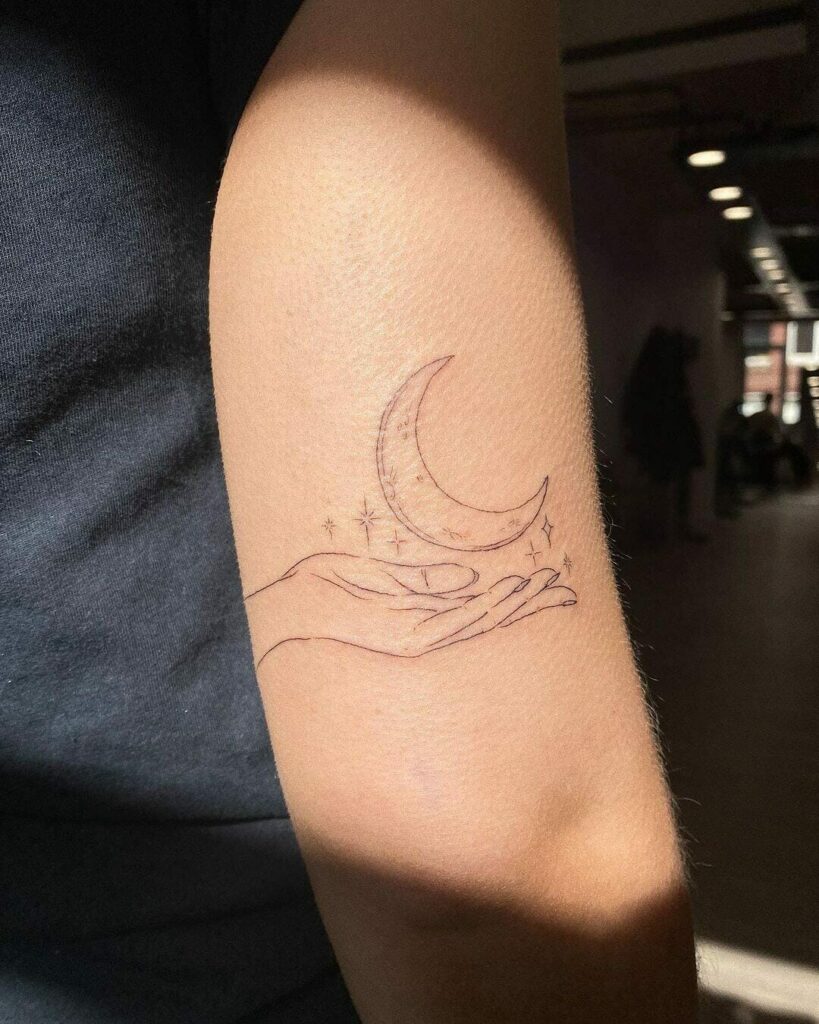 There are people who are very spiritual and have a way of finding something deeper in simple designs. For such people, these types of tattoos are the best. The image presented above gives a clear idea of what these tattoos can look like. From stars to the moon to constellations to the strings connecting stars, everything can have a deeper meaning to you. Spiritual tattoos are again very mesmerizing, being a piece of art and single-tipped needles are best to provide them with more details.
Gap Fillers, In Between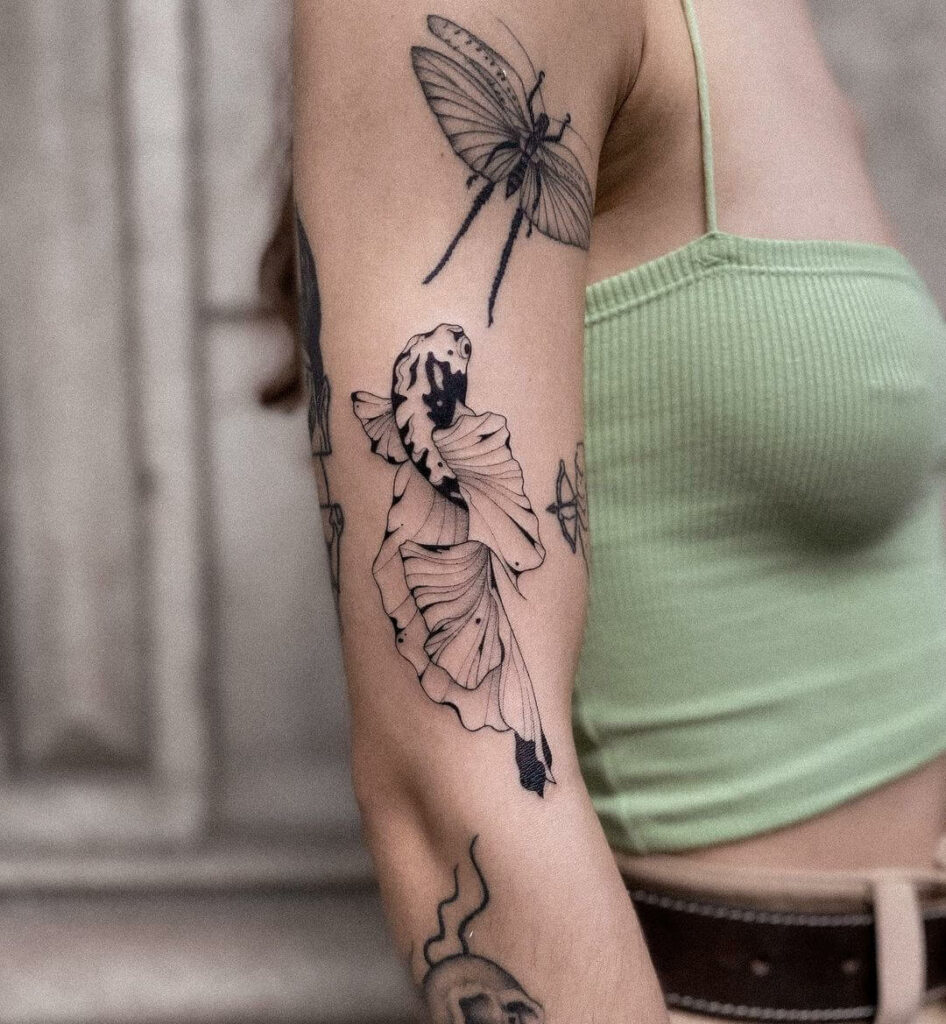 There are people who got two different tattoos at two different times. This can be easily done with filler tattoos. These single needle tattoos can be used to fill the gap while providing the whole tattoo with a new and refreshing look. The single tipped needle can be used to make smaller designs that can be used as gap fillers and yet enhance or might provide a fresh look to the whole set-up.
Pain that a person endures while getting inked completely depends on the tolerance of a person. For one, it might be just some pricking of the skin, while for some, it might cause them to tremble in agony. This has nothing to do with the single needle. Rather than that, it depends on the place of inking and endurance power. However, shading might be a tad bit more painful. But make sure that the tattoo needle is clean while keeping an eye on the hygiene in the same way.
Feature Image from Pinterest – Want your tattoo to look brighter? Try "Tattoo Balm"