Feeling the itch for some fresh ink but not looking to commit to a large piece? You're in luck! Small tattoos are all the rage these days, appealing to those who prefer a more understated, minimalistic vibe. alexie is here to guide you through the world of petite body art and help you find the perfect spot for your next tiny masterpiece.
The beauty of small tattoos lies in their versatility. They're easy to conceal, less painful to get, and, let's be honest, friendlier on the wallet. Plus, their compact size means you can often complete your inking session in just one sitting, even if you opt for a splash of color. But before you take the plunge, it's essential to think about the placement of your pint-sized tattoo. Are you looking for something discreet, hidden from prying eyes? Or do you want your little work of art on display for all to admire? Whatever your preference, we've got you covered with these awesome small tattoo placement ideas!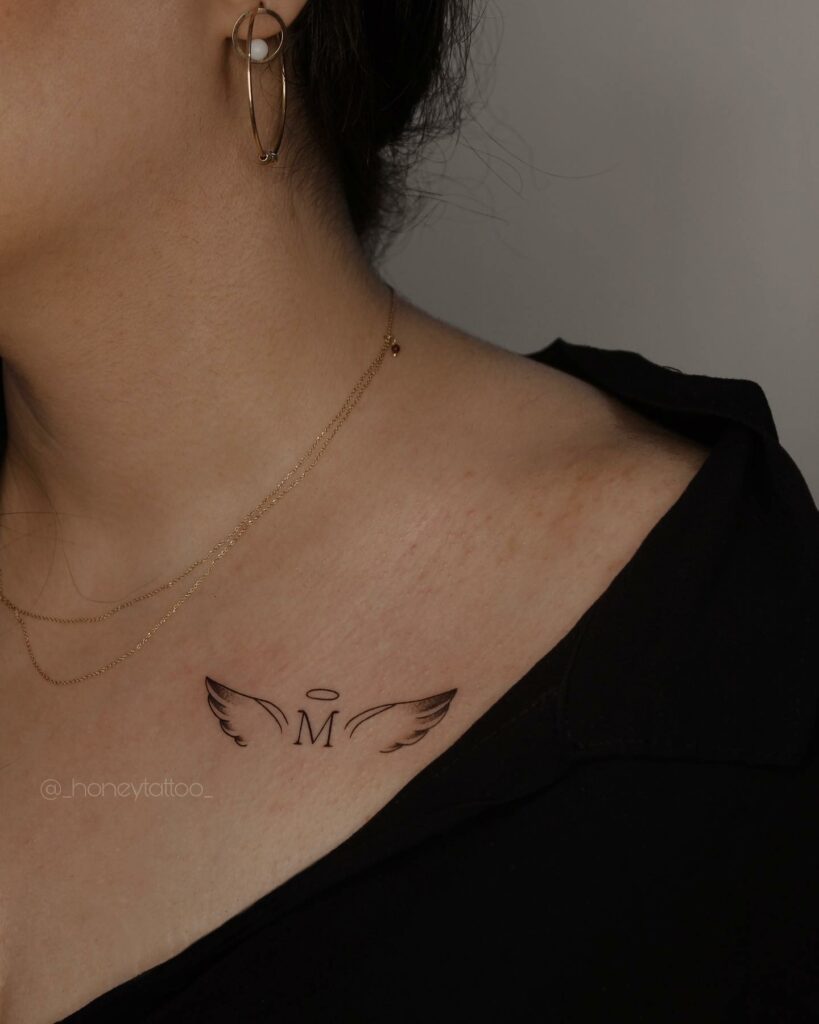 Bright And Colorful Small Tattoo Designs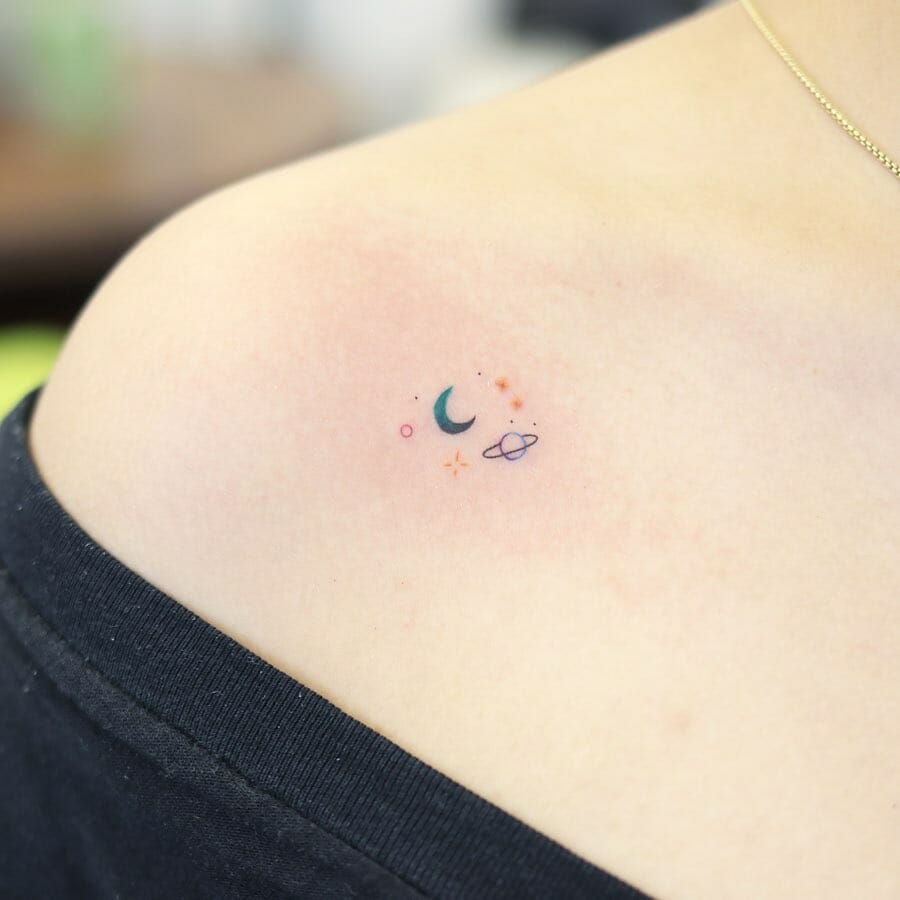 For those who prefer subtlety and simplicity over large, elaborate tattoos, minimal or small designs can be a perfect fit. Some of the most sought-after styles in this category are charming and vibrant, featuring adorable, colorful imagery. As demonstrated in the accompanying image, even a small tattoo can make a big impact when crafted with vivid, eye-catching hues.
If this concept appeals to you, it's important to find a tattoo artist who excels in creating colorful masterpieces. When deciding on your color scheme, consider whether you'd like to opt for a bold, solid palette or explore the softer, more understated allure of pastel shades.
To gather further inspiration for your own small, yet strikingly colorful tattoo, don't miss our collection of stunning designs that beautifully showcase the endless possibilities in this delightful genre of body art. Embrace the world of vibrant, minimal tattoos and let your creativity shine through in a way that's uniquely you.
Cute And Aesthetic Small Tattoos For Your Fingers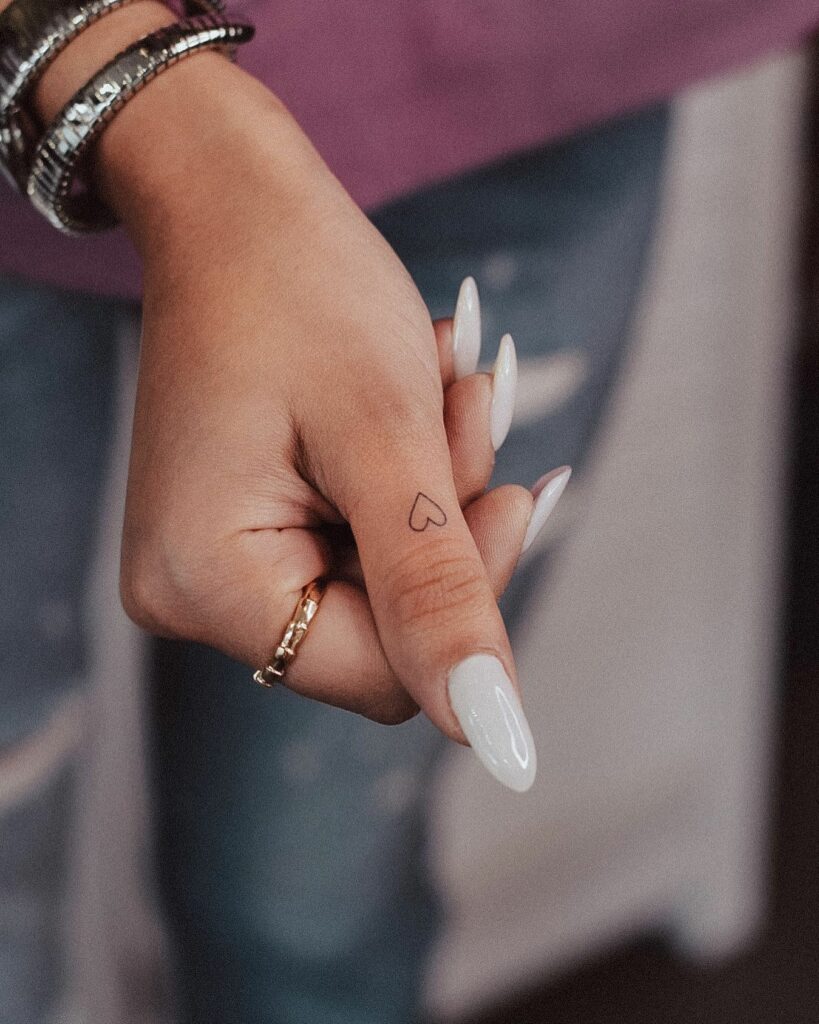 Simple tattoos can make a powerful statement, whether placed on the shoulder, wrist, or discreetly tucked behind the ear. For those seeking small tattoo placement ideas, finger tattoos are an undeniably popular and eye-catching choice. From symbols and objects to meaningful motifs, the possibilities are endless when it comes to designing a petite masterpiece for your finger.
Take inspiration from the image provided, which showcases an adorable heart tattoo, or explore other options that resonate with your personal style. Keep in mind, however, that finger tattoos can be more painful than tattoos in other locations due to the thin skin and abundance of nerve endings in the area. While this shouldn't necessarily deter you, it's important to be prepared for the sensation and consider any potential discomfort before committing to a finger tattoo.
Embrace the world of small tattoos and let your creativity guide you in selecting the perfect design for a finger tattoo that reflects your unique personality and style.
Small Tattoo Ideas For Your Hand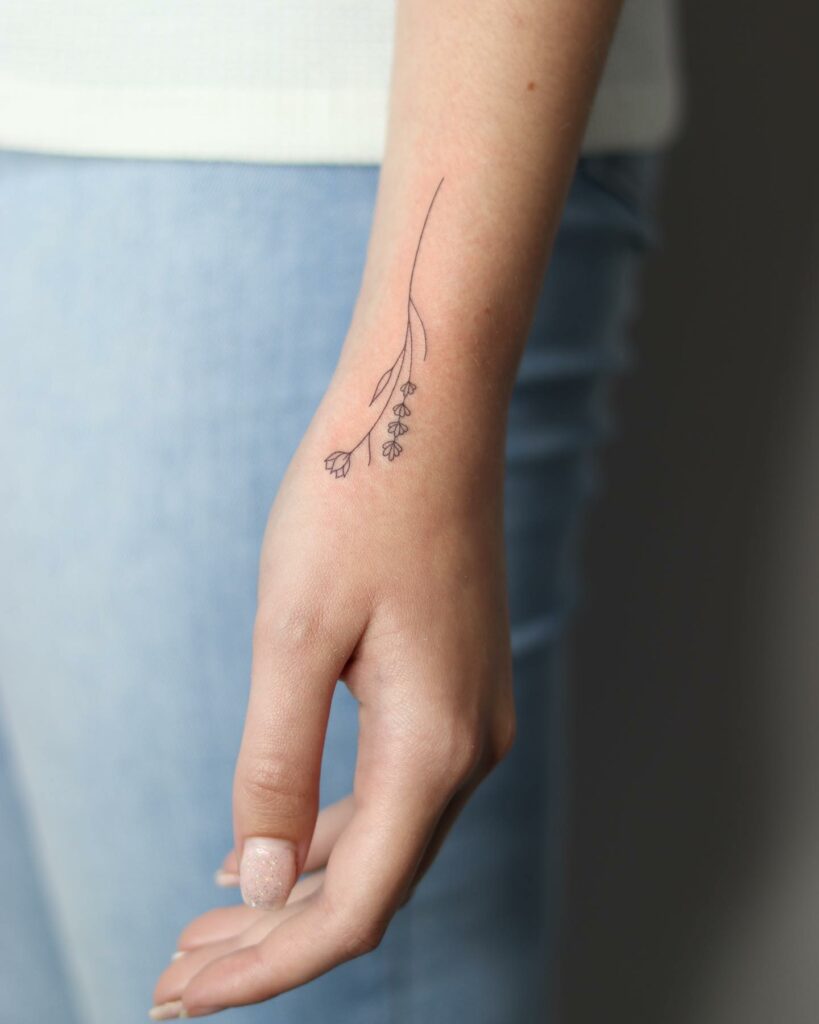 When exploring small tattoo placement ideas online, you'll discover that many petite designs are commonly found on the hand, just above the palm, or gracing the wrist area. With the right design, small hand tattoos can exude an undeniable sense of elegance and beauty, effortlessly enhancing your personal style.
To infuse your tattoo with a delicate and feminine touch, consider asking your tattoo artist to incorporate a floral motif into the design. Regardless of the specific shape or size, flower tattoo designs possess a timeless charm and effortlessly captivate the eye. As you embark on your tattoo journey, let the allure of floral patterns inspire you to create a truly stunning and unique piece of body art.
Tiny Neck Tattoo Placement Ideas
For those who aren't afraid to embrace a little discomfort in the name of unique body art, small neck tattoo designs are definitely worth considering. Though the thinner skin in this area may make the tattooing process more painful, the result is a striking and unconventional statement piece.
Adorable design ideas for your neck tattoo include tiny flowers, paper planes, or celestial imagery such as the sun, moon, stars, or planets. You can place your tattoo just below your ear or along your hairline, depending on your preference. And if you ever need to keep your neck tattoo under wraps, don't worry – simply donning a turtleneck can easily conceal it!
By braving the needle for a small neck tattoo, you'll have a unique and eye-catching piece of art that truly sets you apart. So, embrace the opportunity to showcase your individuality and let your creativity soar as you design the perfect neck tattoo.
Small Tattoo Designs To Put On Your Leg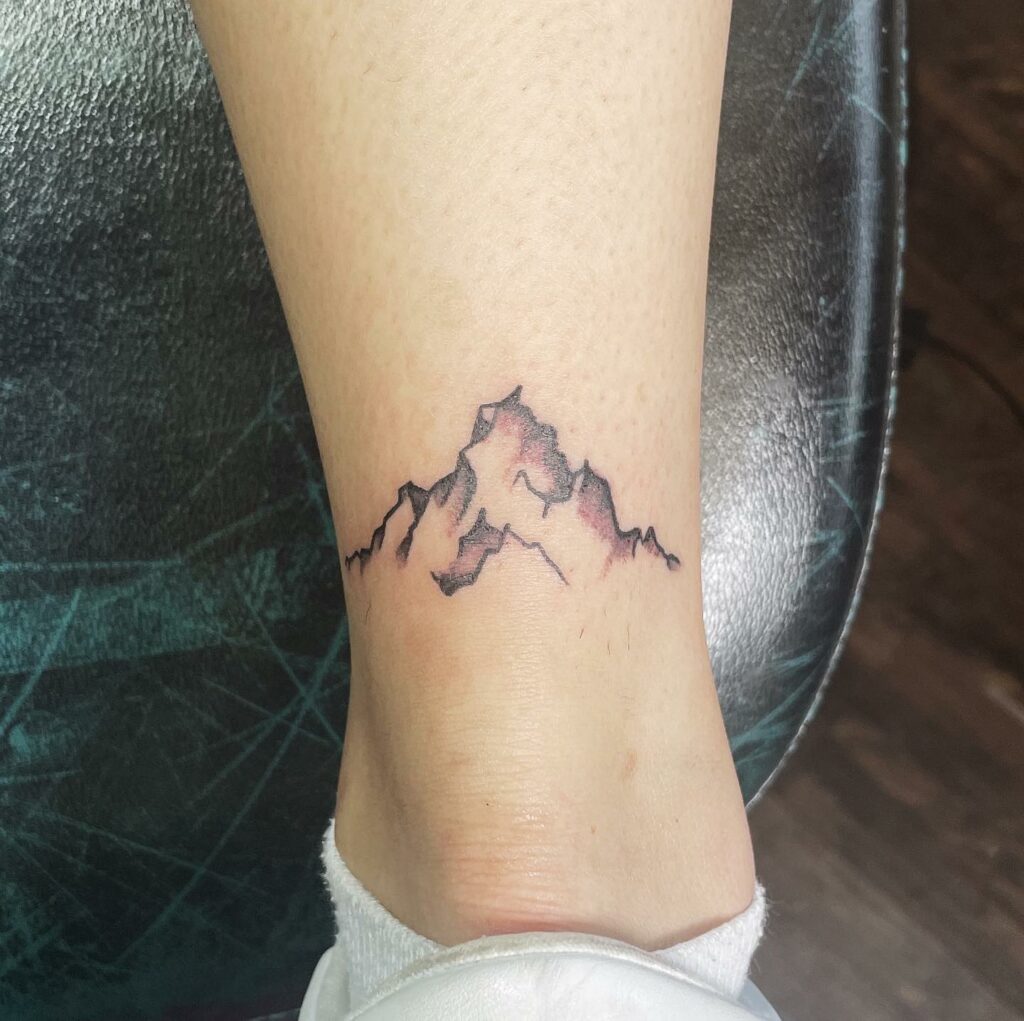 If you're on the hunt for small tattoos tailored for men, consider exploring designs for the lower legs or upper thighs. Many people appreciate the understated appeal of smaller tattoos, which occupy less space and offer the opportunity to experiment with various designs on different parts of the body.
Take inspiration from tattoos like the small tree or mountain design showcased in the photo above, perfect for placement on the leg. While it's worth noting that an ankle tattoo may cause some discomfort during the process, the end result is a striking piece of art that looks fantastic even from a distance.
Embrace the world of small tattoos and let your creativity shine as you select the perfect design to make a subtle yet powerful statement on your leg.
Ideas For Word-Based Minimal Tattoo Placement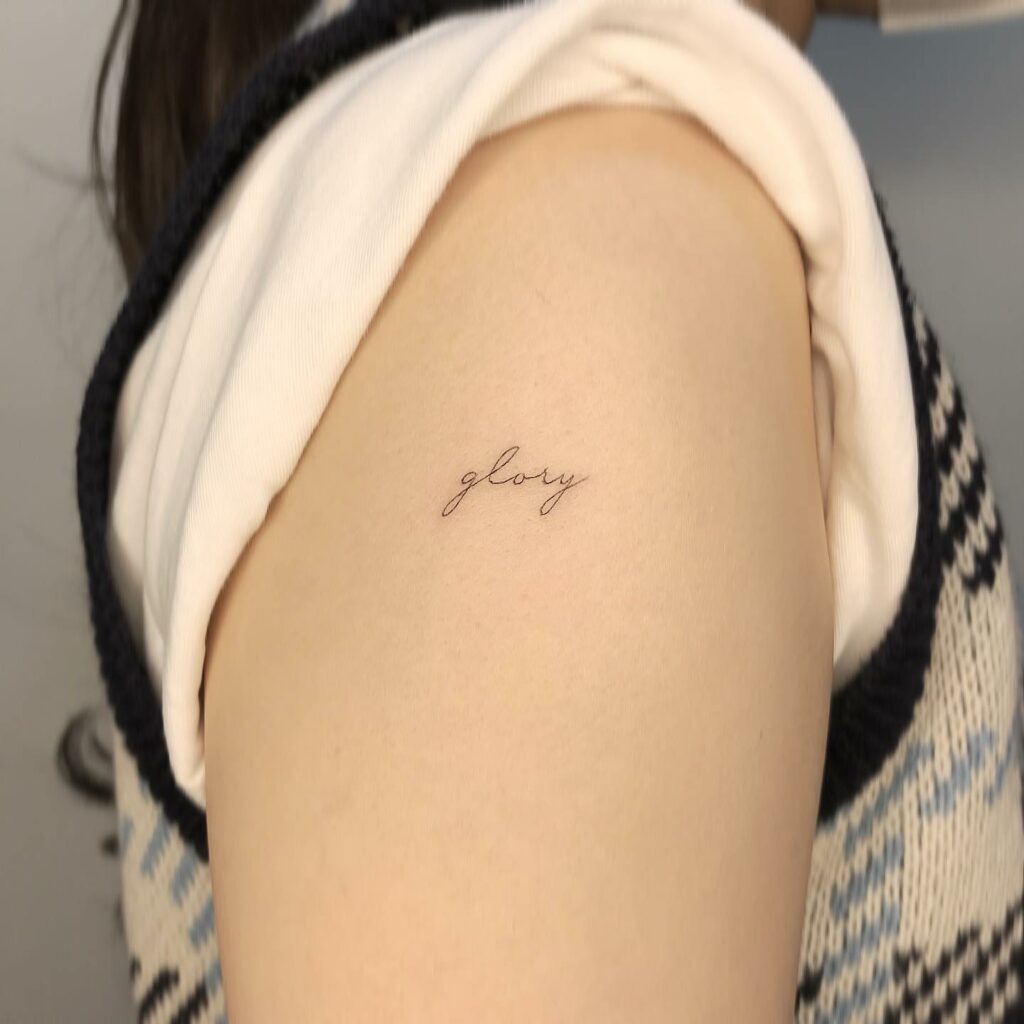 Many folks gravitate towards symbols or adorable designs for their small tattoos, but another fantastic idea is to consider a single word or short phrase for your body art. Take inspiration from the image above, where the wearer has chosen the word 'Glory' inked on her arm in an elegant font.
Feel free to explore various fonts or scripts that resonate with you. Start by reflecting on a word or phrase that holds deep meaning or significance in your life. Once you've settled on your choice, seek out a tattoo artist whose work you admire and collaborate with them to bring your small, personalized tattoo to life. This thoughtful approach to body art creates a unique and meaningful connection between you and your tattoo.
Aesthetic Tattoo Placement For Your Chest
Chest tattoos have long been a sought-after choice for women, given their alluring nature. If you're in search of a discreet small tattoo placement, look no further than petite and minimalist chest tattoos. You have the option to place them on your sternum or even your collarbone for added charm.
Consider a delicate outline tattoo of a flower or other endearing motifs to enhance your chest area. Not only will this subtle design look stunning, but it's also bound to garner compliments and admiration. Embrace your personal style and let your creativity shine through your choice of body art.
Small Forearm Tattoo Designs For Amateurs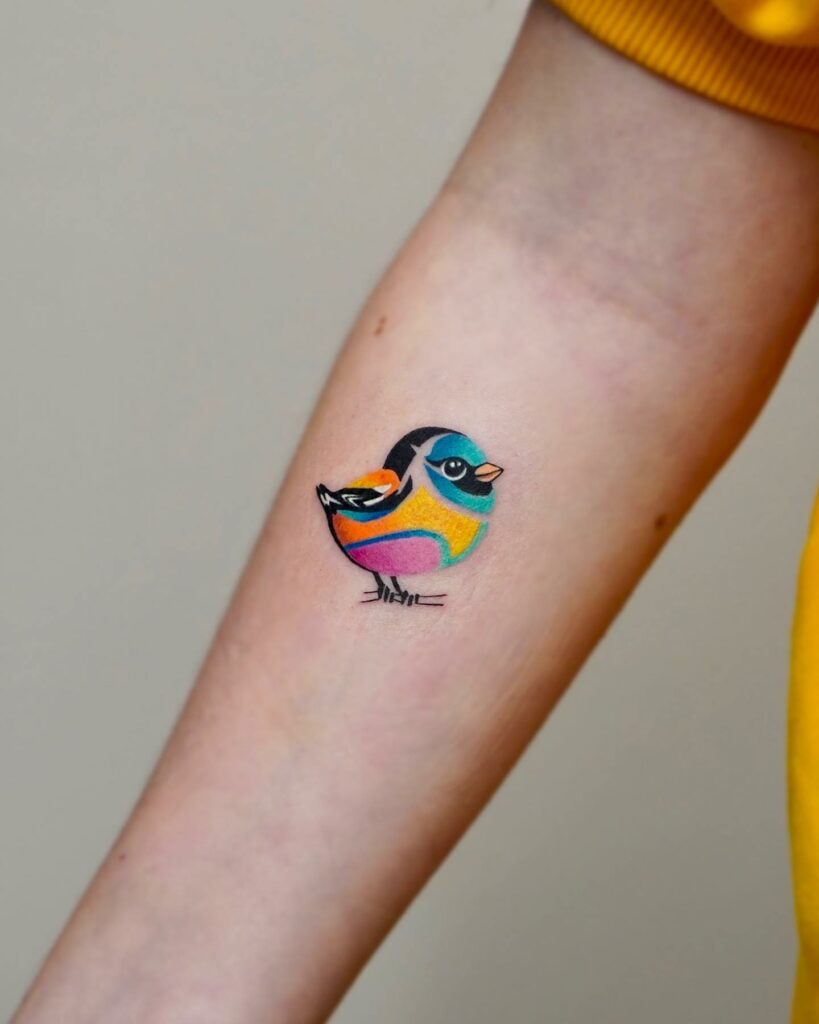 The arm is an excellent location to consider. While many people choose large, intricate designs for their arm tattoos, a smaller piece can be just as charming. Forearm tattoos tend to be less painful compared to those on the wrist or hand, thanks to the extra muscle and fat in the area. So if you're looking for new ink with less discomfort, a small tattoo on your upper arm is a fantastic choice.
These diminutive tattoos offer convenience, as they can be easily concealed by long sleeves when desired. Many individuals select designs with personal significance for their petite arm tattoos, such as a star or even a family tree. Embrace your individuality and let your arm tattoo express a meaningful part of your life story.
Awesome Ideas For Tiny Handpoked Finger Tattoos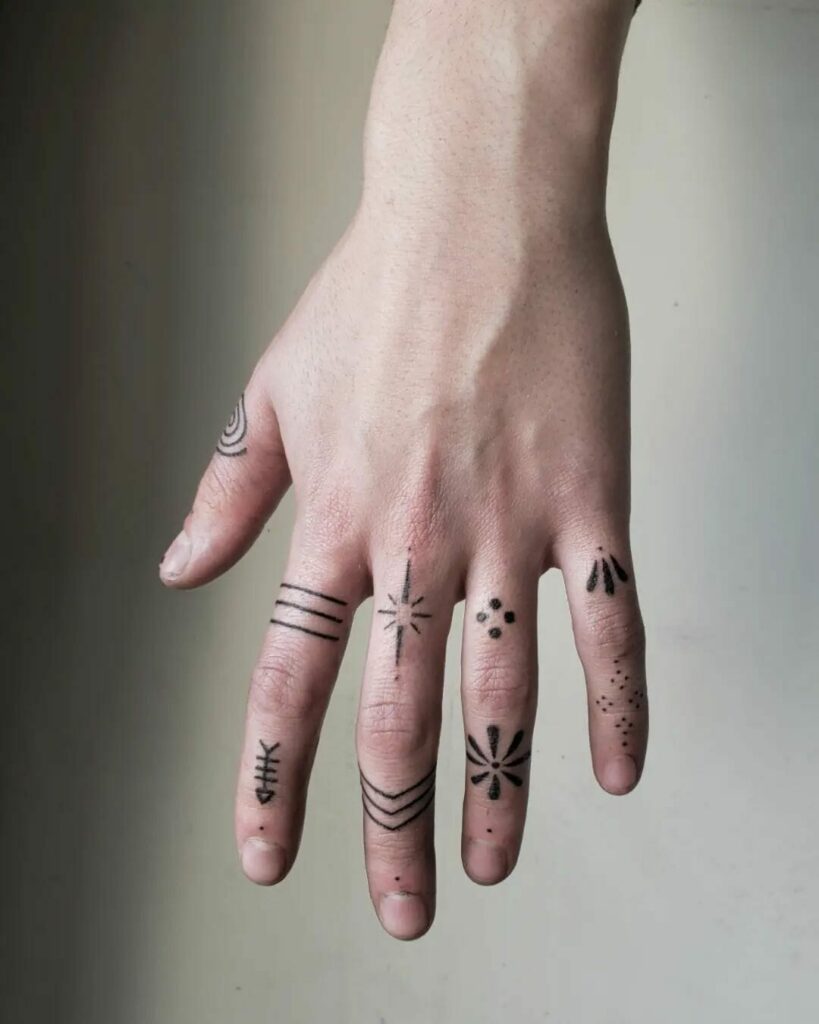 Hand-poked tattoos have become a beloved and popular option for women seeking unique body art. This technique involves tattooing fingers with a variety of thoughtfully arranged patterns, such as dots, straight lines, or curved lines. These designs can be placed just below the nail cuticle or even at the base of the finger.
If you're someone who prefers a gentler tattoo experience, hand-poked styles are an excellent choice as they tend to be less painful than traditional methods. However, it's important to note that these tattoos can take more time to complete, so be prepared to commit to the process.
For those seeking tattoo ideas that are both visually appealing and less abrasive on the skin, consider these charming and unconventional tiny finger tattoos. They're sure to make a stylish and unique statement.
Small Tattoo Ideas That You Can Place On Your Back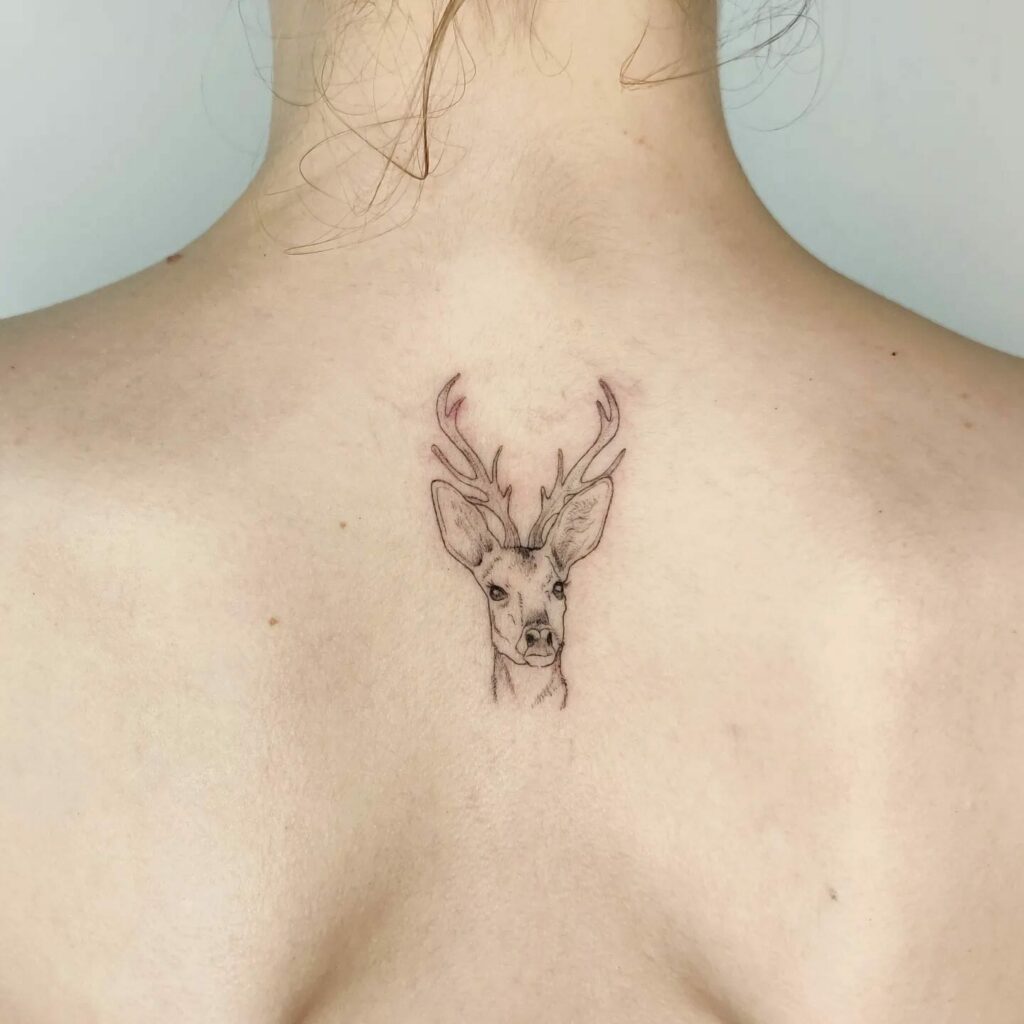 For those seeking tattoo ideas that can be discreetly concealed by clothing, consider designs placed on the back or shoulder. A small tattoo in these areas can be revealed or hidden at your discretion, making it a versatile choice. Popular back tattoo designs include geometric or abstract patterns with clean, precise strokes and lines.
You might also take inspiration from the example above and opt for a minimalist animal tattoo. The beauty of small tattoos is their flexibility—they can be easily placed wherever you desire. So, if you're not in the market for a large tattoo design, consider a small, thoughtfully placed piece for your next ink adventure.
feature image from Pinterest – Want your tattoo to look brighter? Try "Tattoo Balm"