Hey there, if you're on the hunt for some stencil tattoo ideas, you've come to the right place! Stencils are a super easy and quick way to create a design for your tattoo. They offer several benefits for tattoo artists, making the process much easier and quicker, as well as providing accurate results. With stencil tracing paper and a stencil pen, the tattoo design can be printed onto the skin with precision, and one stencil can be used multiple times. Stencil tattoos have been gaining popularity in recent years, as more and more tattoo parlors offer this service. It may seem like a complex process, but with practice and expertise, creating stencil tattoo designs becomes a breeze. Keep reading to discover some amazing stencil tattoo ideas!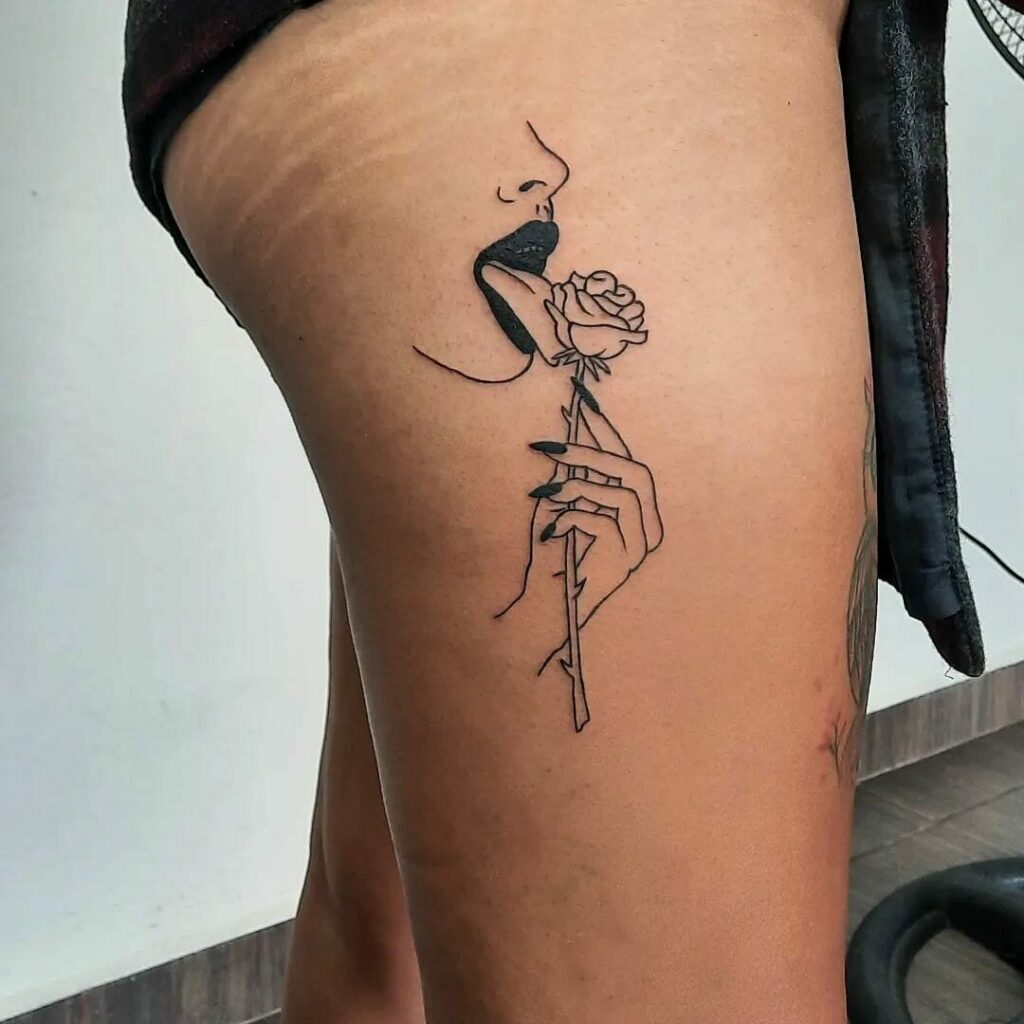 Dove Tattoos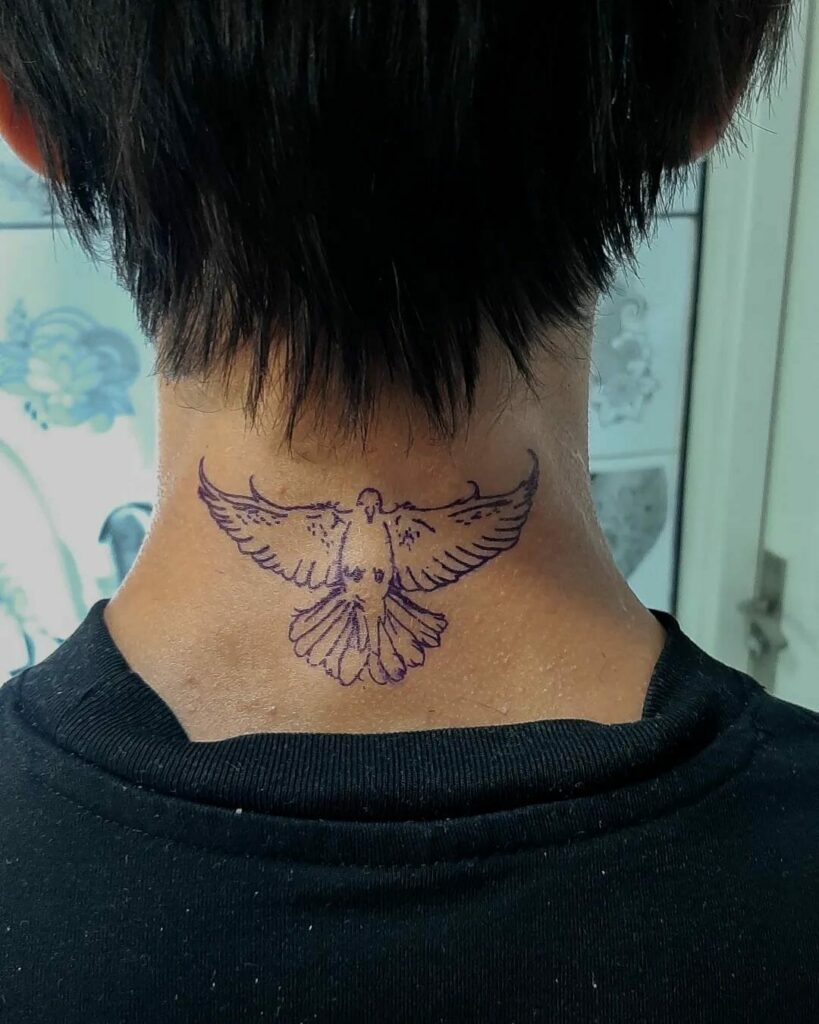 Doves are symbols of love, peace, and triumph, making them a popular choice among tattoo enthusiasts. The reason for their wide appeal lies in their simplistic yet elegant design. The image showcased above is a stunning example of a dove tattoo. It adorns the back of the individual's neck, with the design created using a tattoo stencil. The artist has beautifully crafted the tattoo using only blue ink, giving it a graceful and stylish appearance. The size and color of the tattoo can be customized to suit your preferences. Don't forget to discuss aftercare instructions with your tattoo artist to ensure a smooth healing process.
Virgin Mary Tattoo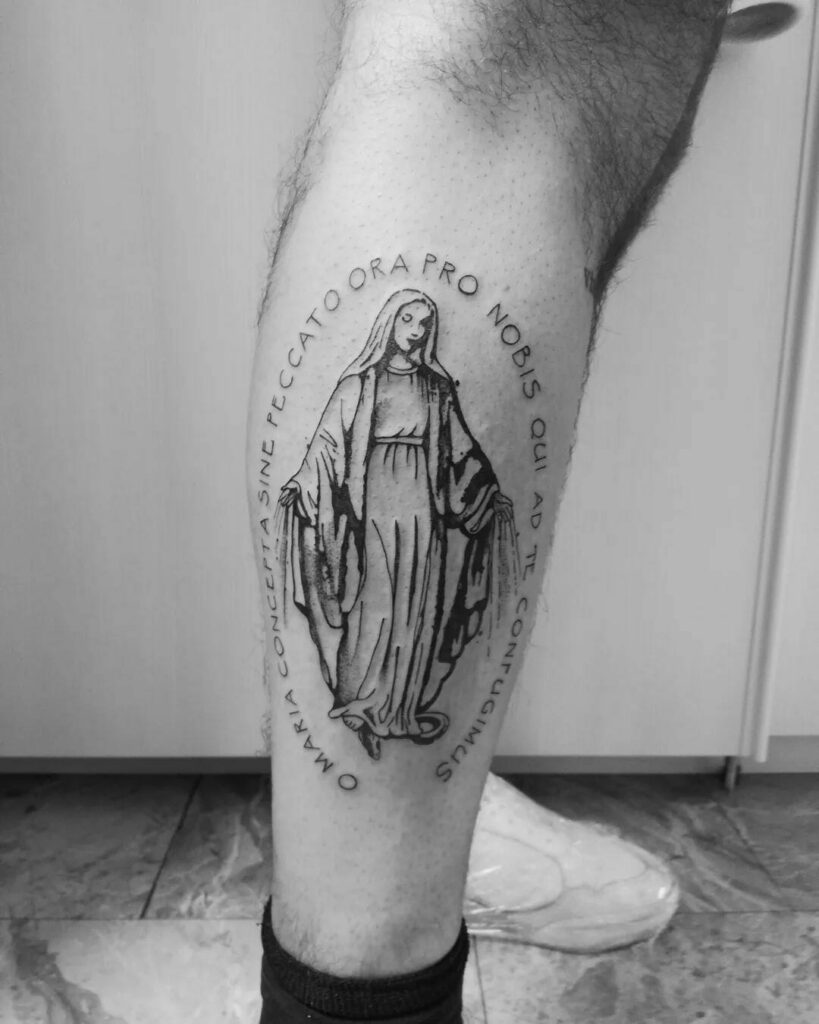 If you are looking for a religious tattoo that reflects your devotion to a deity, then a Virgin Mary design might be just what you need. The Virgin Mary is a powerful symbol of hope and unconditional love that is meaningful to many people. This beautiful design, placed on the forearm, is a perfect way to showcase your faith. The artist has used a stencil to create a beautiful image of the Virgin Mary, surrounded by some engraved words. If you have a favorite religious quote, it can be added to the design to make it more unique and personalized. The size and placement of the tattoo can be customized as per your preferences.
Flower Tattoo
If you are searching for a feminine and minimalistic tattoo design, look no further! This stunning flower stencil tattoo, located on the neck, is a perfect example of the style you might like. The tattoo artist has used a stencil to create this precise and intricate design that consists of delicate pink petals and black stems and leaves. Stencil tattoos are ideal for those who prefer a less painful tattooing experience, and they produce near-to-perfect results. This design is a great choice for those who appreciate simple and elegant designs.
Wing Tattoo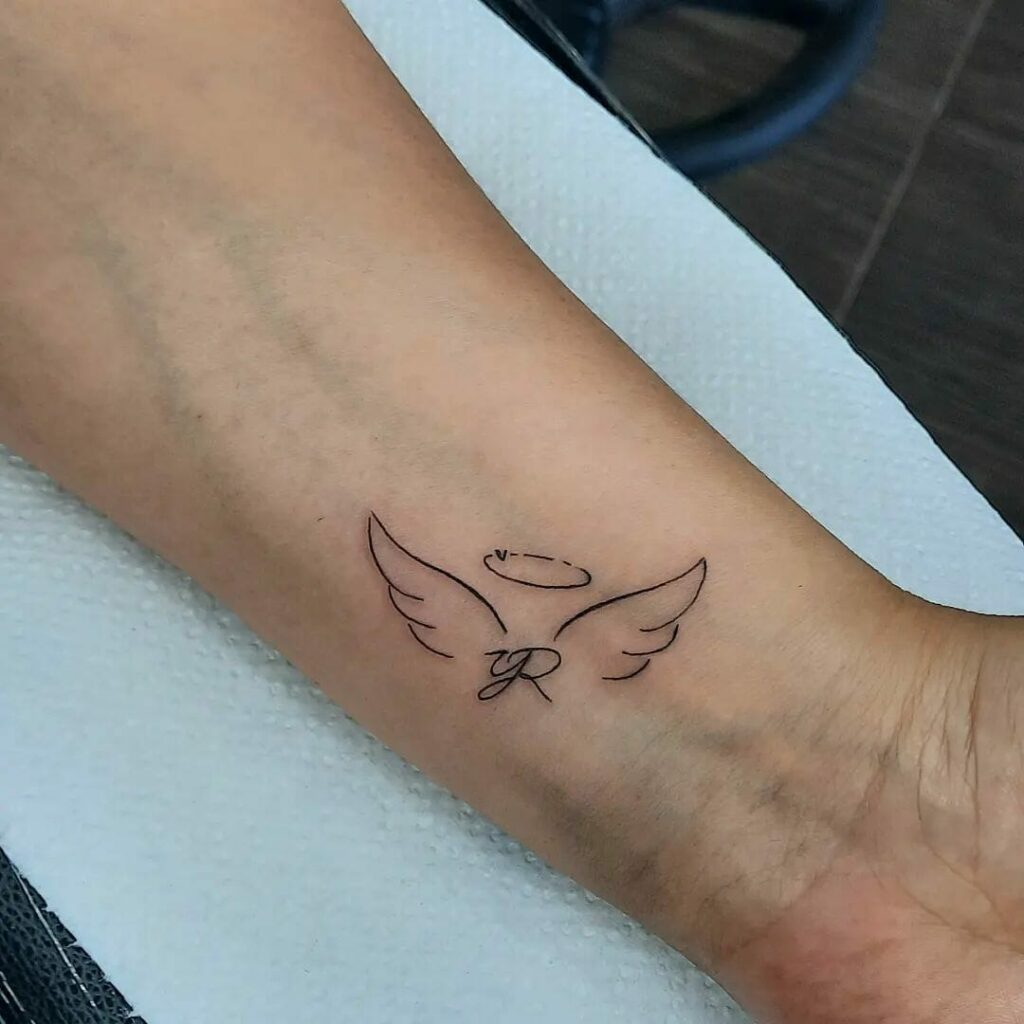 Wings are a classic symbol of protection and freedom, and it's a design that looks great on anyone regardless of gender. This particular image features a pair of wings with a halo, which makes it a great example of an angel wing tattoo. Angel wings are often associated with spirituality or can represent the loss of a loved one. The tattoo artist has also included two initials, Y and R, at the end of the design, but you can personalize it with any initials that hold meaning for you. The overall effect of this tattoo is solemn yet beautiful, and it would look great on your neck, ankle, wrist, or arm.
Rose Stencil Easy Tattoo Outlines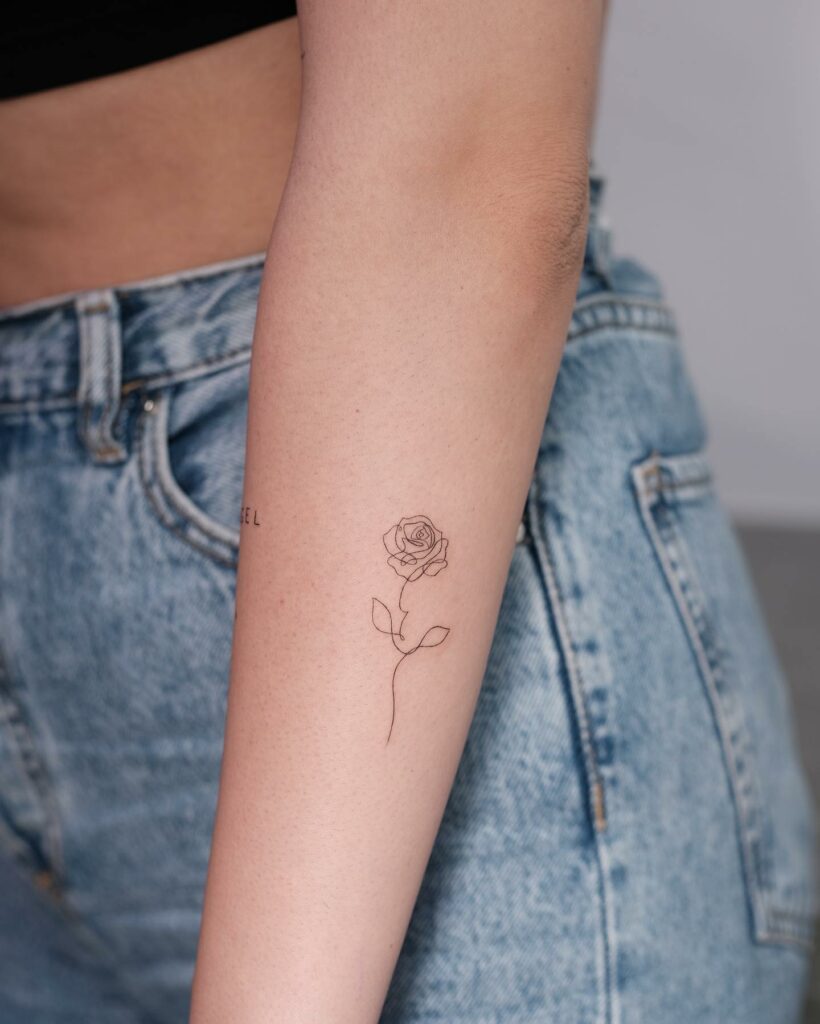 Roses are a timeless tattoo design that has been used for generations. They symbolize love, grace, and passion. Whether big or small, a rose tattoo is a perfect choice. This particular image shows a minimalist rose design made using a stencil. The fine lines used to capture the delicate petals of the flower are exquisite, and the tattoo conveys strong emotions. While this design is not colored, you can choose to add your favorite shade of red or pink, or even mix it up with a contrasting color to make it unique.
Koi Fish Tattoo
Koi Fish is a popular symbol in Japanese culture that represents perseverance and endurance through life's struggles and obstacles. The design is very popular in the tattoo industry due to its stunning physical appearance and the deep meaning it holds. The artist of this design has created a simple, yet beautiful image using a stencil, by outlining the tattoo in black and orange ink. Generally, a combination of yellow and orange ink is used to color this tattoo. This minimalistic design is perfect for beginners who are new to the world of tattoos, and are looking for a reference to draw inspiration from.
Flame Tattoo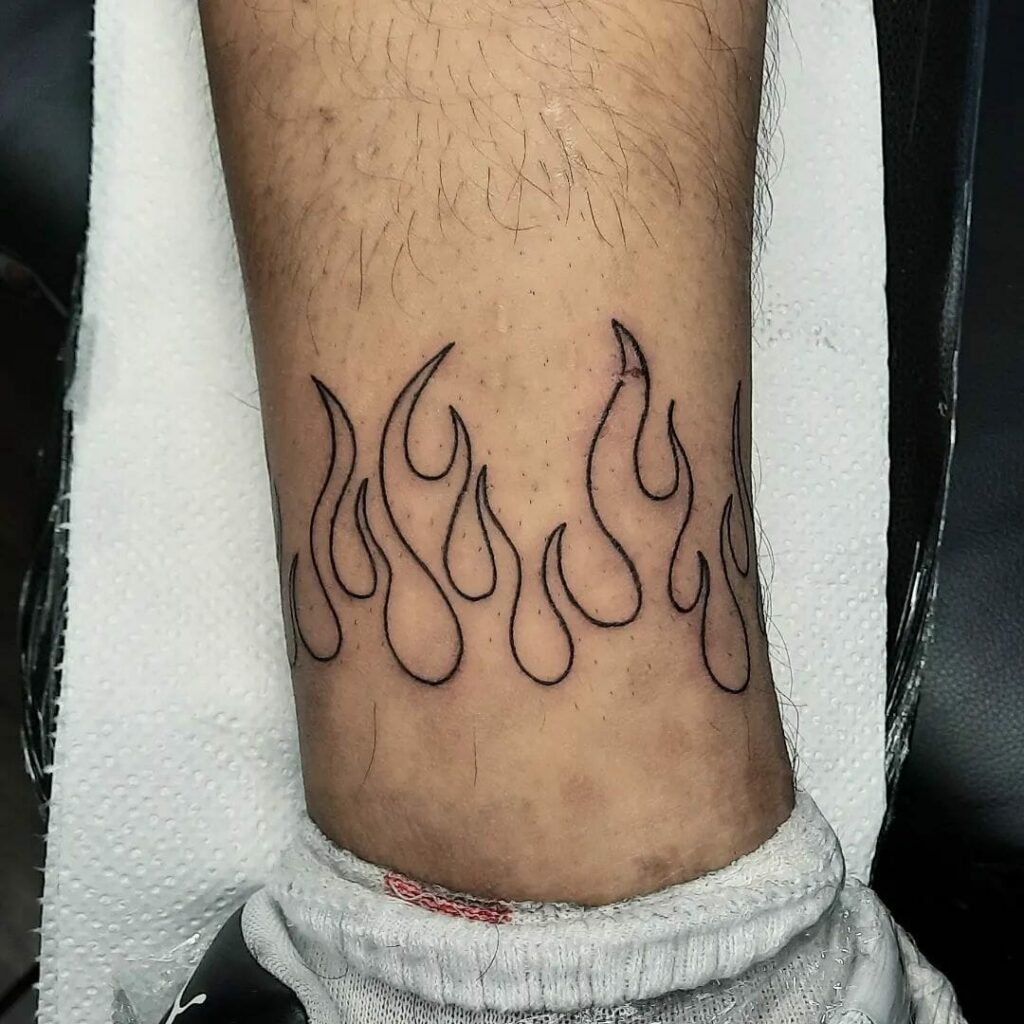 Flames represent many things, such as life, destruction, and creativity, and they're a great choice for both men and women. In this image, we can see a flame design on the ankle of an individual, made with the help of a stencil. The artist has used black ink to create a minimalistic design, but you can also add bright colors like orange or yellow to make it more unique. It's essential to choose colors that complement your design. Stencil tattoos of this kind can be placed on the skin around your wrists, arm, and if you're feeling daring, even on your pelvic region. Flames are timeless, and with the right placement and design, they'll always make a bold statement.
Flower and Butterfly Tattoo
Floral butterfly stencil designs are a beautiful and popular choice for feminine tattoos. They evoke a sense of innocence, purity, and beauty that is hard to resist. In the image above, you can see a perfect example of this type of design, which has been carefully crafted on the shoulder of this woman using a stencil. The artist has paid close attention to the details of the flowers and butterfly, creating a minimalist yet elegant look. These kinds of designs are incredibly popular nowadays, and it's easy to see why. Even though this tattoo is just an outline, it still exudes the true beauty of this body art. If you're thinking about getting a minimalist stencil tattoo, this design is a great suggestion to consider. And don't forget, you can add any color you like to make it uniquely yours!
Eternal Stencil Tattoo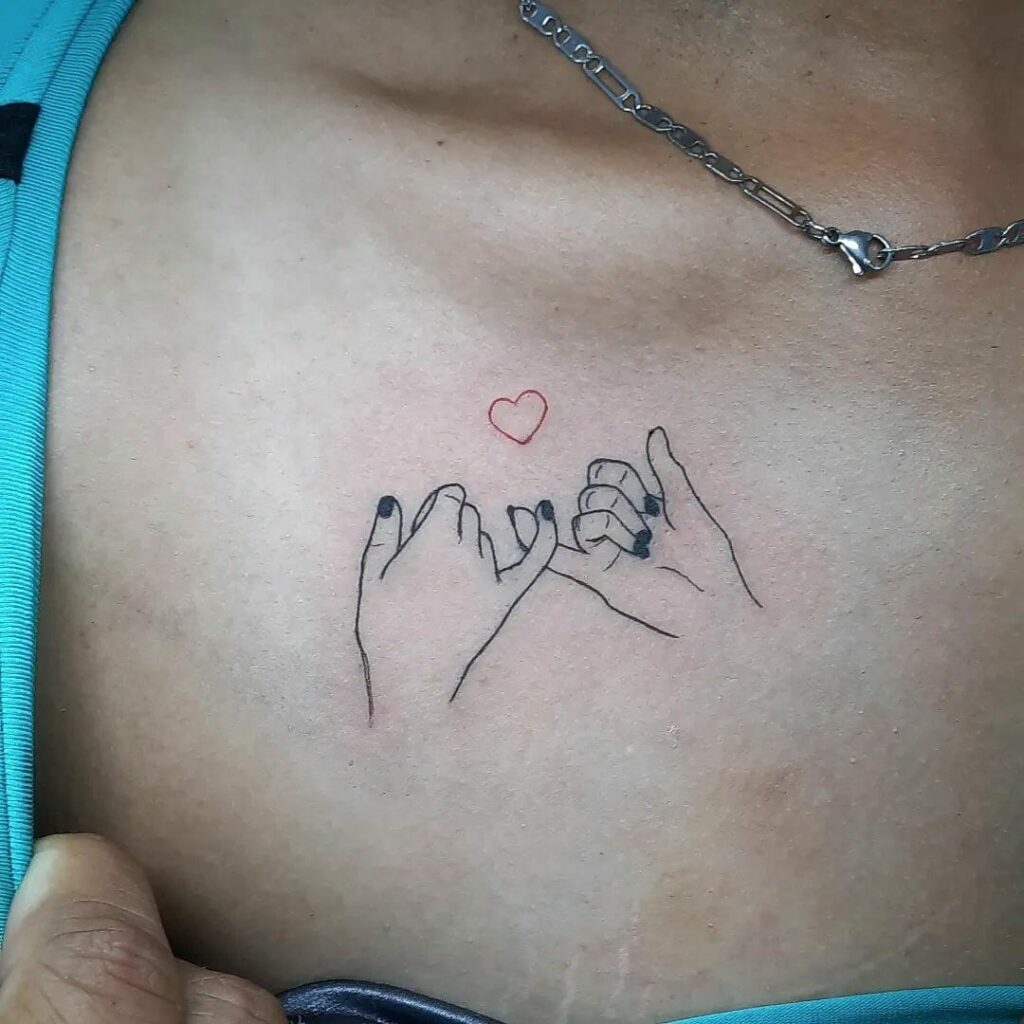 This image showcases two fingers intertwined with each other, with a red heart outline on top, to signify the unbreakable bond between two lovers. This kind of tattoo is a perfect example of eternal love and is one of the most popular designs for couples. The wrist, ankle, upper arm, shoulder, or neck are some of the ideal places to get such tattoos. However, choosing the right design is only the first step. It is crucial to choose a skilled tattoo artist who has experience with stencil tattoos, which are known for their intricate design process. The result of your tattoo will depend on the artist's precision and attention to detail, so make sure to do your research before getting inked.
Portrait Stencil Tattoo Design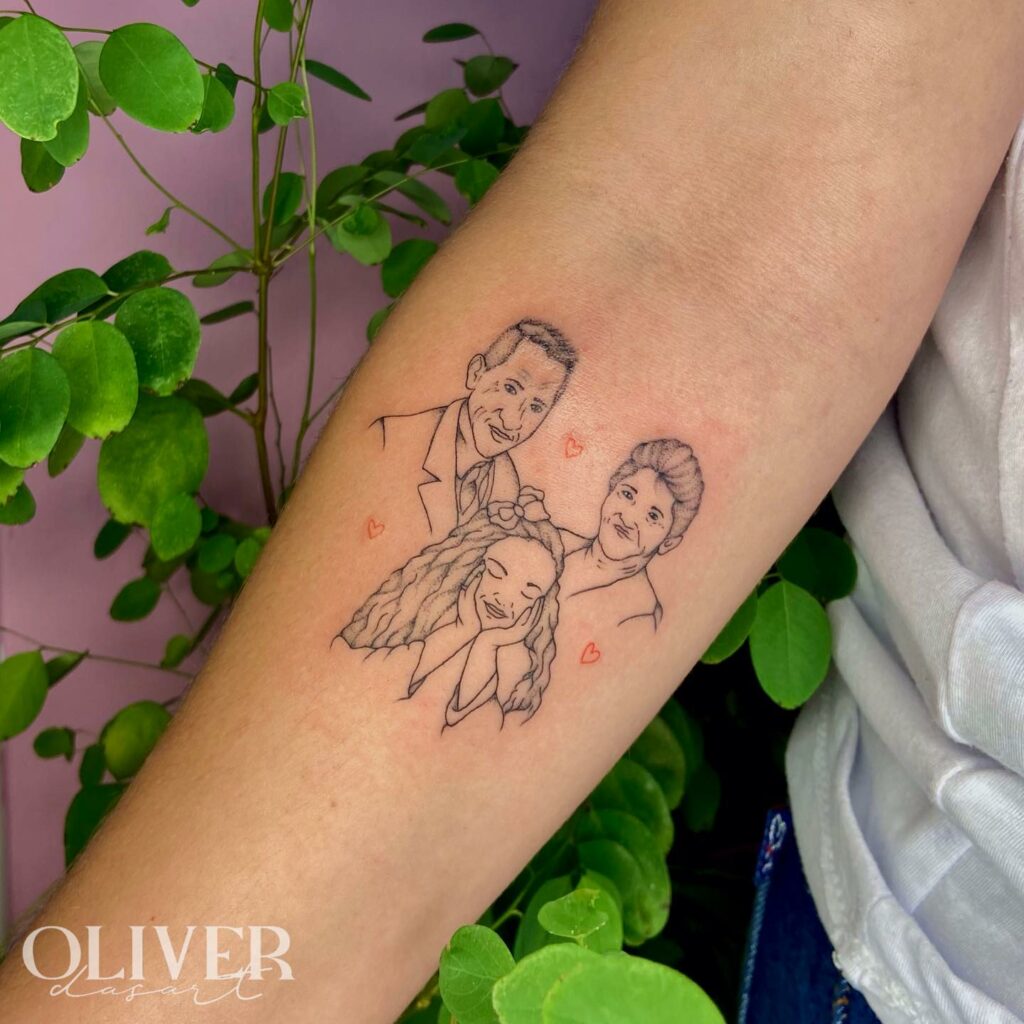 Take a look at this amazing portrait stencil tattoo design that features a happy family – a mother, father, and daughter. The artist has used black ink to outline the figures and orange ink to fill in the three hearts. It's a stunning way to capture your favorite memories forever.
Stencil tattoos are a great option because they are painless, unlike traditional free-hand tattoos. That's why more and more people are opting for this type of tattoo. However, keep in mind that stencil tattoos are permanent, so make sure you choose a design that you truly love. If you're not ready to commit to a permanent tattoo, you can try henna tattoos instead. With stencil tattoos, the risk of getting an infection or injury is much lower than that of a free-hand tattoo. So, it's a safer option for those who want to get inked.
feature image from Pinterest – Want your tattoo to look brighter? Try "Tattoo Balm"