In the vibrant tapestry of life, each one of us searches for ways to express our own unique story – and what better canvas than our own skin? Tattoos are akin to a personal hieroglyphics, etching out our narrative in beautifully vibrant or subtly hushed tones. Whether it's a poignant symbol that holds a universe of meaning, a tribute to someone who's touched our lives, or an image that radiates our passions and interests, each piece of body art whispers an intimate tale about the person who wears it.
Ah, the beauty of tattoos! There's an exquisite duality in their simplicity and intricacy. Some may favor minimalist lines and dots, elegantly understated and yet boldly personal. Others may opt for photorealistic masterpieces, rich in detail and depth, telling a story that's as complex as the individual bearing it.
Take, for instance, Lily, a midwife from Brooklyn, who visited us last summer. She chose a stunningly detailed piece featuring a stork, a baby, and a heart, symbolizing her passion for her vocation. "Every time I look at it," she shared, "I am reminded of the miracles I've been a part of." Then there's Sofia, a sommelier from Napa Valley, whose minimalist grapevine tattoo not only resonates with her profession but is a nod to her family's winemaking heritage.
The potency of a tattoo doesn't merely lie in its design, but also its placement. There's an undeniable power in choosing where on your body you'd like to tell your story. Want to showcase a sensual side? Try exploring areas like the curve of your sternum or the soft expanse of your thigh. Yearn for a daily reminder of your strength and resilience? Consider more visible locations like the finger or wrist.
As you dive into this piece, you'll find a wellspring of inspiration for your next tattoo adventure. And remember, whether you're a veteran of the ink or a curious newcomer, each tattoo journey is as unique as the person embarking on it. So read on, friends, and let's uncover the stories that lie beneath the ink.
Butterfly Tattoo Ideas For Women
They've been fluttering across our skins for decades, but let me tell you, ladies, the charm of a butterfly tattoo never fades. Remember Lucy, a petite lady with fiery eyes who walked into our parlor last year? She got a butterfly inked on her shoulder, each wing carrying a story of transformation, resilience, and hope, like she's metamorphosing from a cocoon of adversity into a life full of colors.
Dragon Tattoo Ideas For Women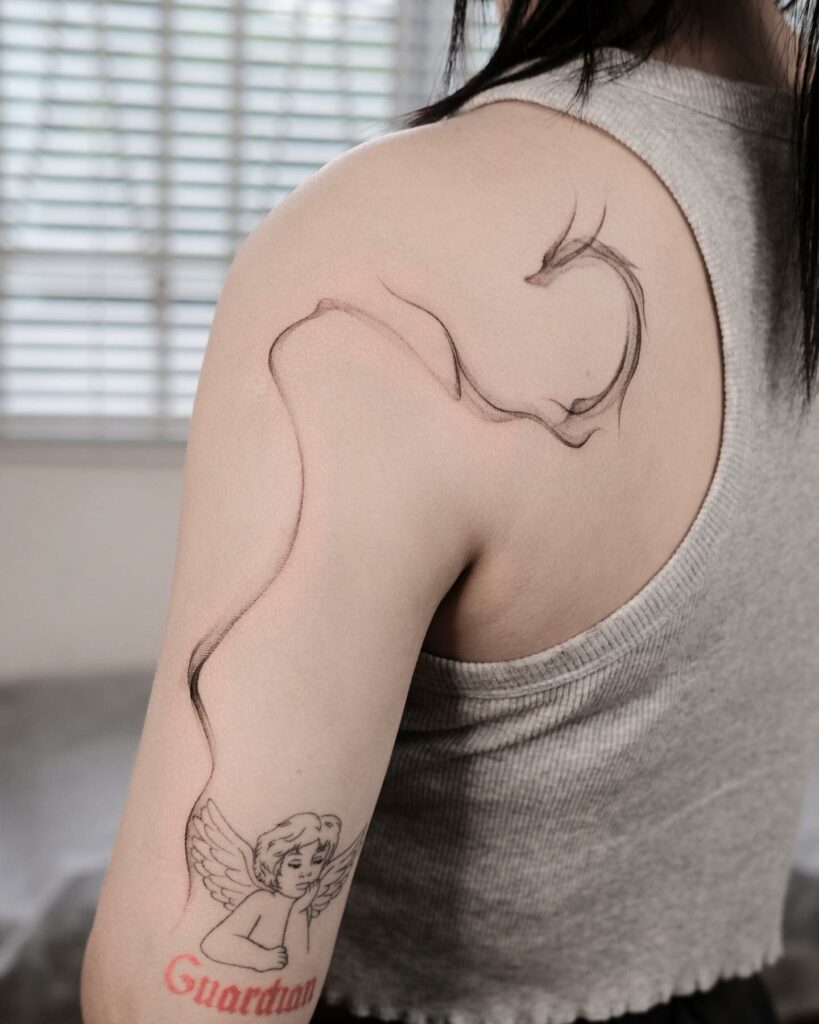 Want to roar your wisdom and fearlessness to the world? A dragon tattoo might be your pick. Embodying both the European and East Asian mythologies, it's as if you're wearing an armor of might and mystery. Just like Sophia, who wanted her dragon ink to reflect her fiery spirit and passion for Asian literature.
Lion Tattoo Ideas For Women
Looking for something that screams courage and royalty? Roam no further than a lion tattoo. Clara, one of our regulars, opted for a lioness tattoo amidst a field of flowers on her back, symbolizing her resilience and feminine strength.
Semicolon Tattoo Ideas For Women
A semicolon tattoo may seem simple, but its symbolism runs deep. Representing mental health struggles and the strength to continue, this design serves as a powerful reminder that your story isn't over yet. It's inked in visible places, serving as an enduring beacon of hope and strength.
Wolf Tattoo Ideas For Women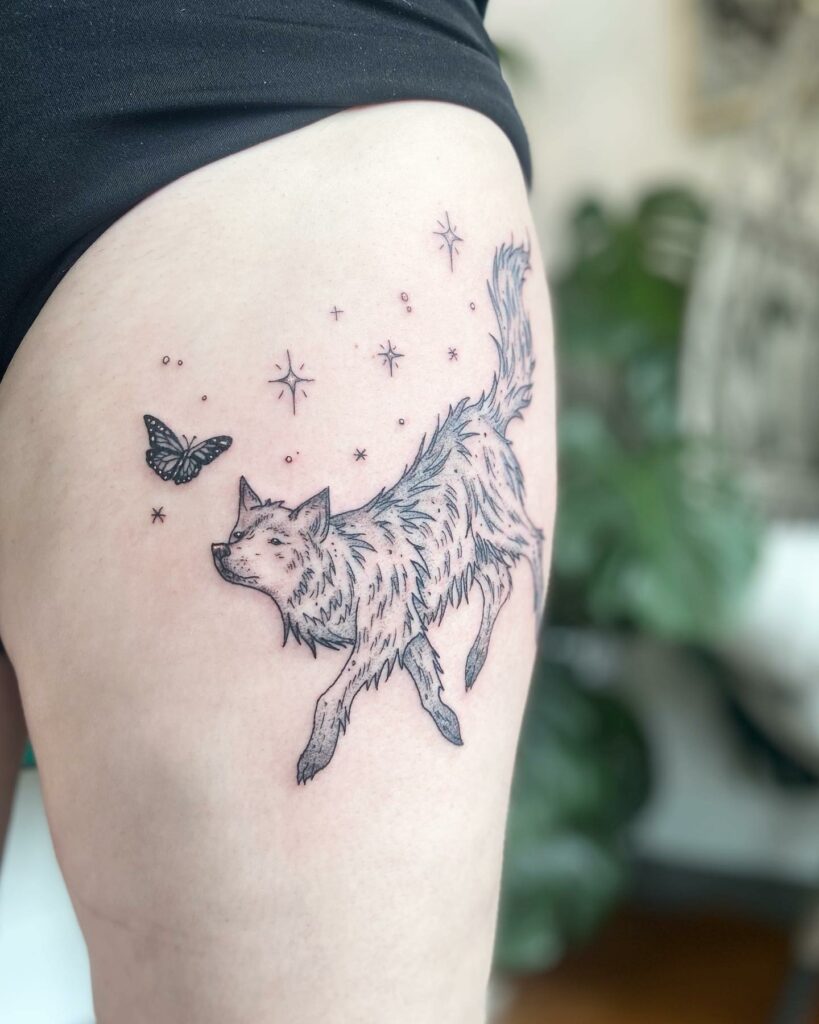 If loyalty and love run in your veins, why not get a wolf tattoo? Representing the importance of family bonds and strength in unity, a wolf design symbolizes the beauty of being part of a pack, just like our friend, Abby, who dedicated her wolf tattoo to her tight-knit family.
Elephant Tattoo Ideas For Women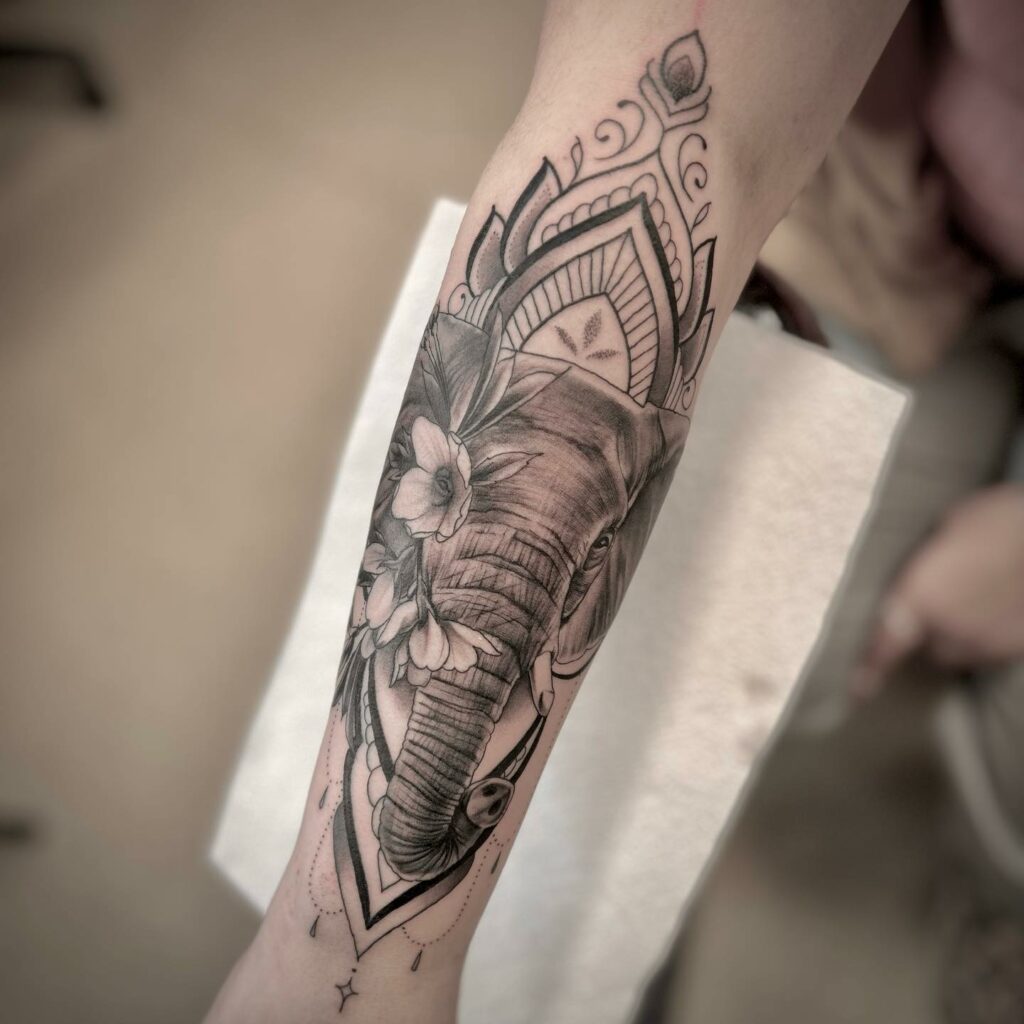 With an elephant tattoo, you're carrying an emblem of wisdom, power, and prosperity. Fun fact: the leader of an elephant herd is always a female. Perfect choice for a woman looking to celebrate her feminine strength, isn't it?
Scorpion Tattoo Ideas For Women
A scorpion tattoo screams edginess and power, just like Lisa, a professional boxer who chose this symbol as a reminder to protect herself and always keep her guard up.
Snake Tattoo Ideas For Women
Got a penchant for mystery? Snake tattoos are the way to go, encapsulating transformation, danger, and fertility. The shedding skin of a snake representing your constant growth and renewal.
Heart Tattoo Ideas For Women
Ah, the heart, an eternal symbol of love, loss, and emotion. From simple outlines to intricately detailed designs, it holds deep meaning and allows a plethora of customization to suit your narrative.
Skull Tattoo Ideas For Women
Skull tattoos, a paradoxical emblem of life and death, are an evergreen choice. Consider adding a floral touch for a more feminine and colorful edge.
Watercolour Tattoo Ideas For Women
Looking for something artsy? Watercolor tattoos, with their vivid hues and soft blends, are a fresh, eye-catching choice. Imagine wearing a masterpiece on your skin, as if painted by the brush strokes of a renowned artist.
Angel Tattoo Ideas For Women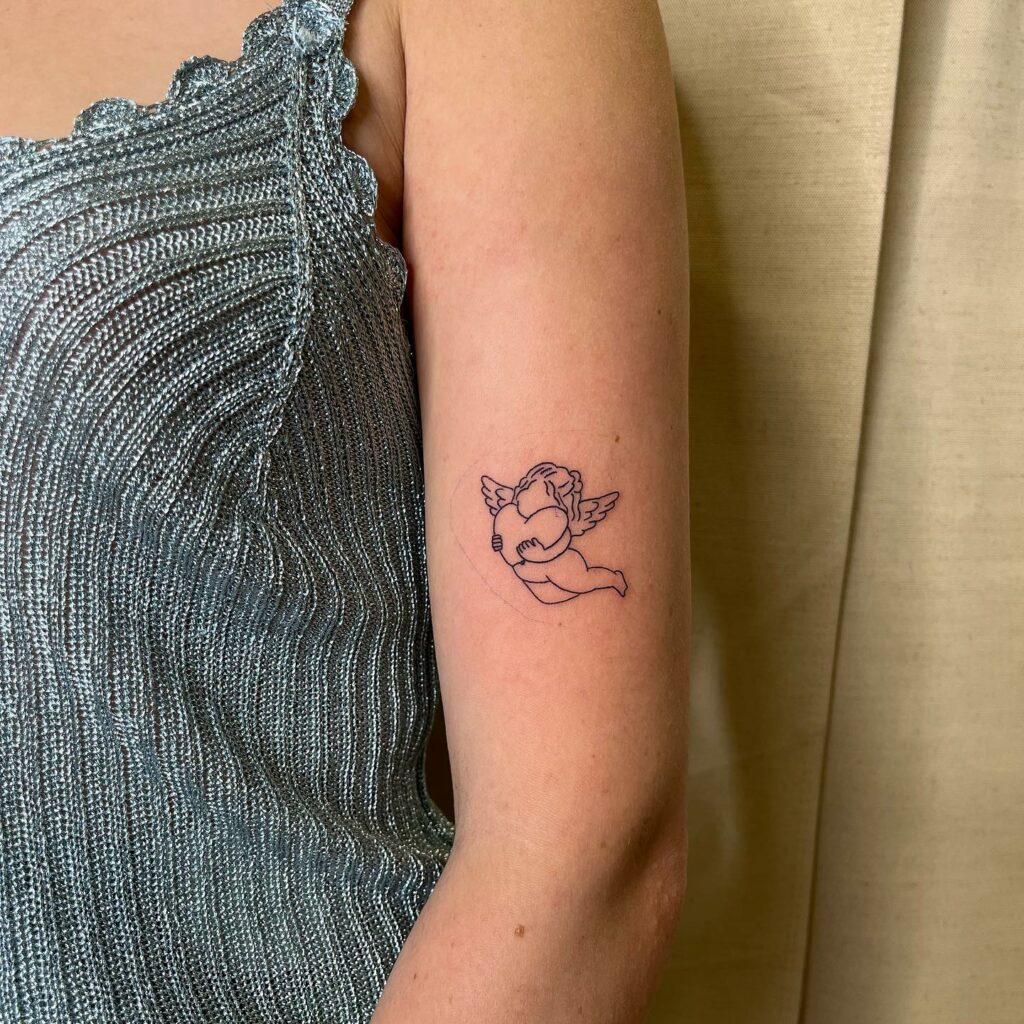 Angel tattoos provide a heavenly touch of inspiration and protection. Perfect for those who value their faith, or as a tribute to a loved one.
Compass Tattoo Ideas For Women
A compass tattoo is a timeless symbol of guidance and protection. Perfect for passionate travelers like Amelia, who got one as a tribute to her wandering spirit and undying thirst for adventure.
Sun Tattoo Ideas For Women
The sun, a universal symbol of hope, truth, and life, can be beautifully illustrated through various tattoo designs. Its ambiguity allows personal interpretation, turning it into your very own beacon of light.
Clock Tattoo Ideas For Women
A clock tattoo reflects the inevitable dance between life and death, reminding us of the precious, fleeting nature of time.
Crown Tattoo Ideas For Women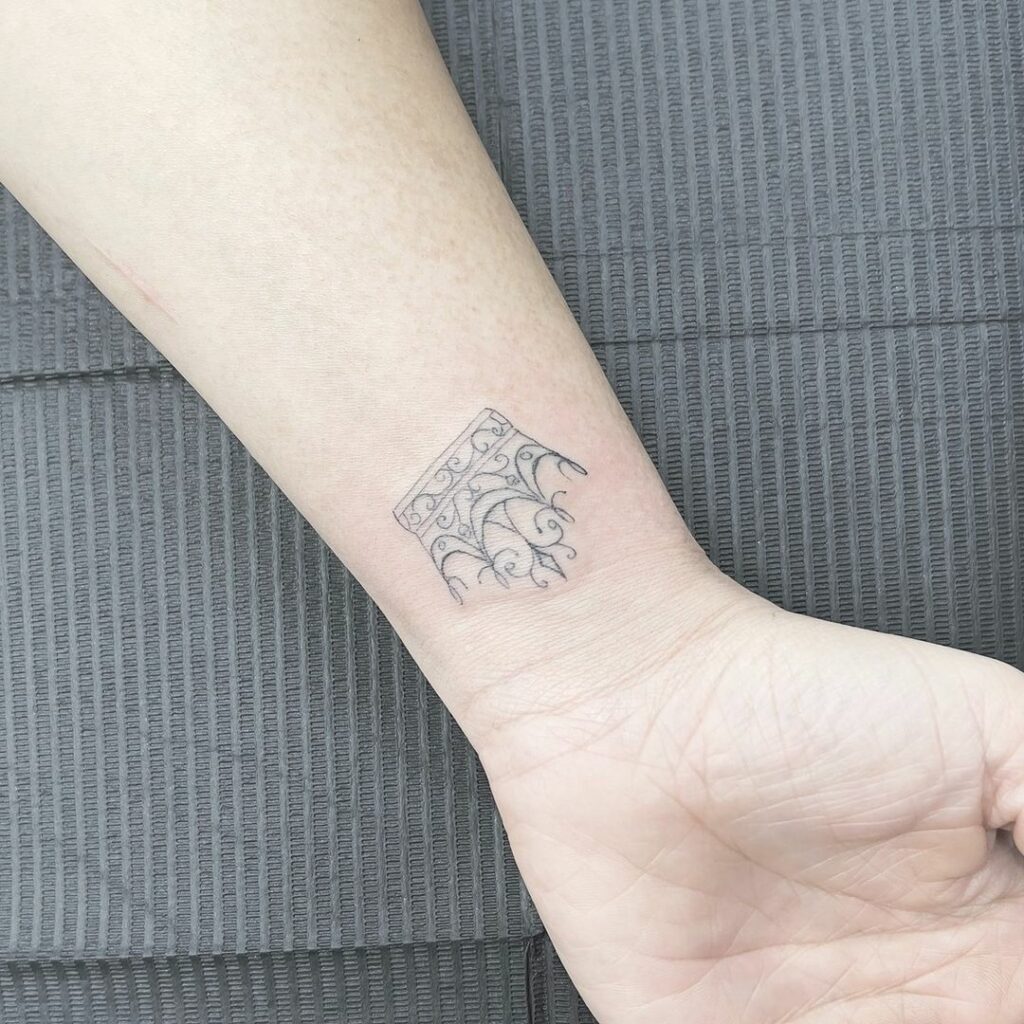 A crown tattoo, symbolizing victory, authority, and self-control, is a bold choice for those wanting to assert their power and independence.
Dream Catcher Tattoo Ideas For Women
Originating from Native American culture, a dream catcher tattoo serves as a symbol of protection, filtering out negative energies and focusing on the positives.
Eye Tattoo Ideas For Women
An eye tattoo symbolizes the divine watching over you, or protection and guidance. There are numerous interpretations and placements available, lending it a unique touch.
Bird Tattoo Ideas For Women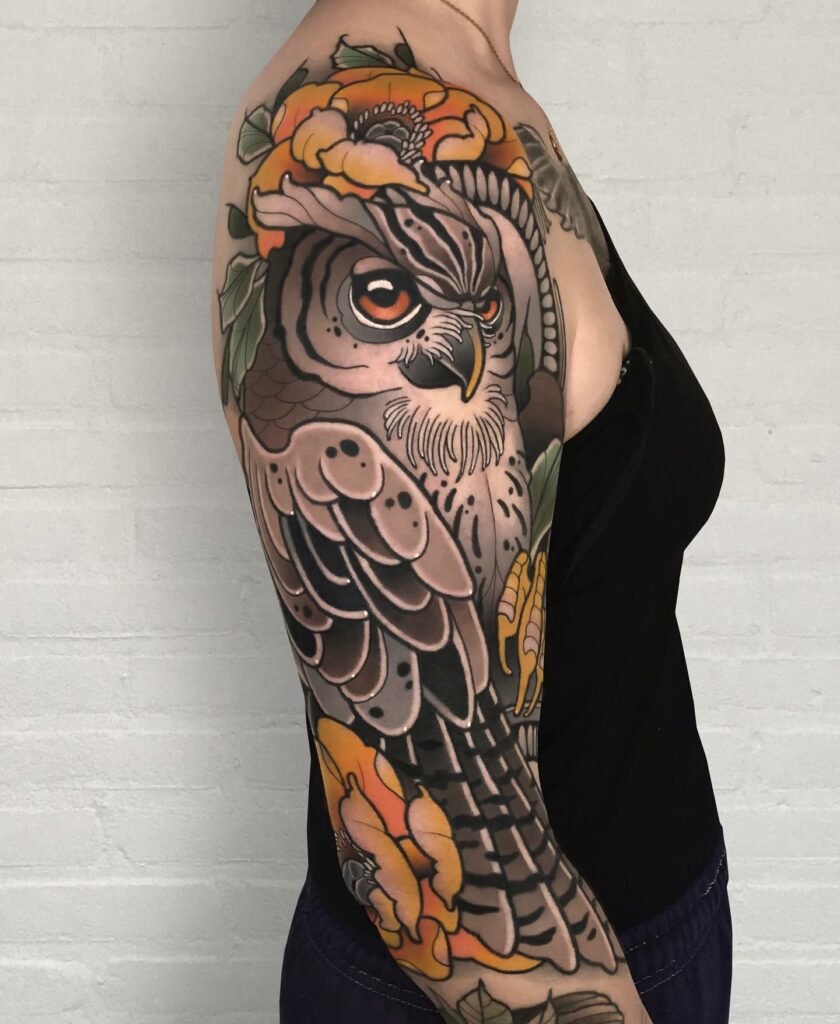 Bird tattoos symbolize freedom, independence, and the human desire to transcend earthly constraints. From ravens representing death to finches symbolizing happiness, the choice is as vast as the sky itself.
Henna Tattoo Ideas For Women
If you're not ready for a permanent commitment, consider a henna tattoo. Henna, popular at Indian weddings and festivals, creates stunning, intricate designs that fade naturally over time, providing a beautiful temporary adornment to your skin.
Remember, your body is a canvas, and these tattoos are not just illustrations but stories, symbols, and reminders of who you are. They're a testament to your spirit, resilience, and the unique life you lead. So go ahead, explore these designs, and create a masterpiece on your skin that you'll cherish forever.
Conclusion
In the realm of body art, placement, cost, and potential side effects are paramount considerations. Indeed, where a tattoo resides can greatly influence its resonance and visibility. Locations like the wrist, ankle, and neck allow for smaller, subtler designs and serve as reminders in the daily grind. Alternatively, larger canvases such as the back, chest, or thigh accommodate grander, more detailed work. Tattoo costs can vary dramatically based on size, complexity, and the artist's reputation, ranging from $50 to $300 per hour on average. Before you commit to a design, research artists, ask for quotes, and budget accordingly.
Nonetheless, getting a tattoo is not without potential pitfalls. Minor side effects like swelling, redness, and sensitivity are common post-inking, usually subsiding within a few days. Serious complications, albeit rare, can include infections, allergic reactions, and scarring. To minimize these risks, ensure you choose a reputable tattoo studio that follows strict hygiene practices and always follow the aftercare instructions provided by your artist.
Remember, a tattoo isn't merely an accessory but a lifelong commitment, a personal narrative etched in your skin. It's a form of self-expression that, despite potential risks, can imbue you with a sense of ownership, identity, and pride. So, explore your options, weigh your decisions, and when you're ready, let your skin tell a story that's uniquely yours. Because, as I always say, our bodies are the greatest canvases we possess – why not turn yours into a masterpiece?