Looking for a tattoo that will inspire and motivate you every day? Look no further than tattoo quotes! They have been a popular choice in the tattoo world for many years, and for good reason.
Whether you're looking for a quote that reflects your faith, your personal journey, or simply a phrase that resonates with you, there is a tattoo quote out there for you.
Many young people choose tattoo quotes to express their beliefs and aspirations, while older individuals often seek out quotes that hold special meaning for them during challenging times in their lives. Some even choose to immortalize their favorite song lyrics or quotes from their favorite books or movies.
Whatever your reason for choosing a tattoo quote, it is a meaningful and personal choice that will stay with you for life. So take your time and choose a quote that truly speaks to you. To help you get started, we've put together a list of the best tattoo quotes for men.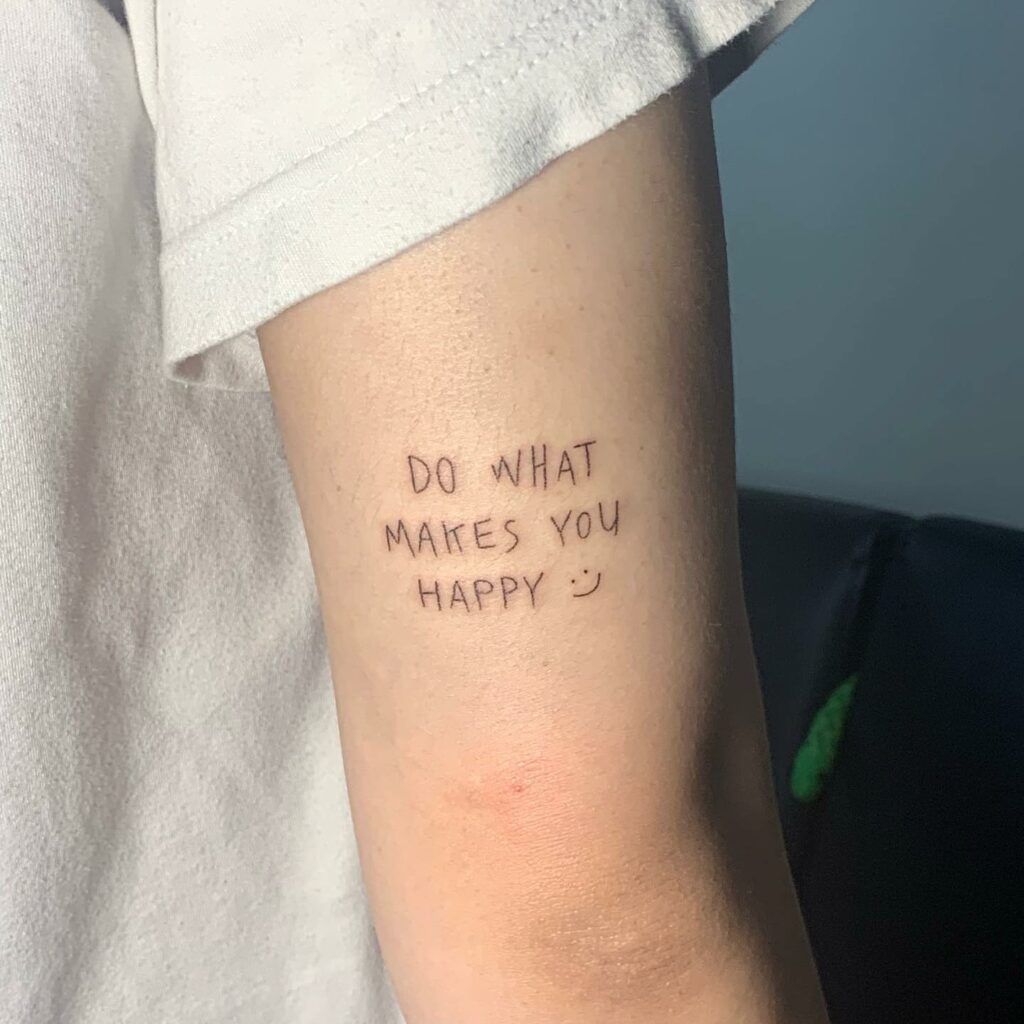 Everything Happens For A Reason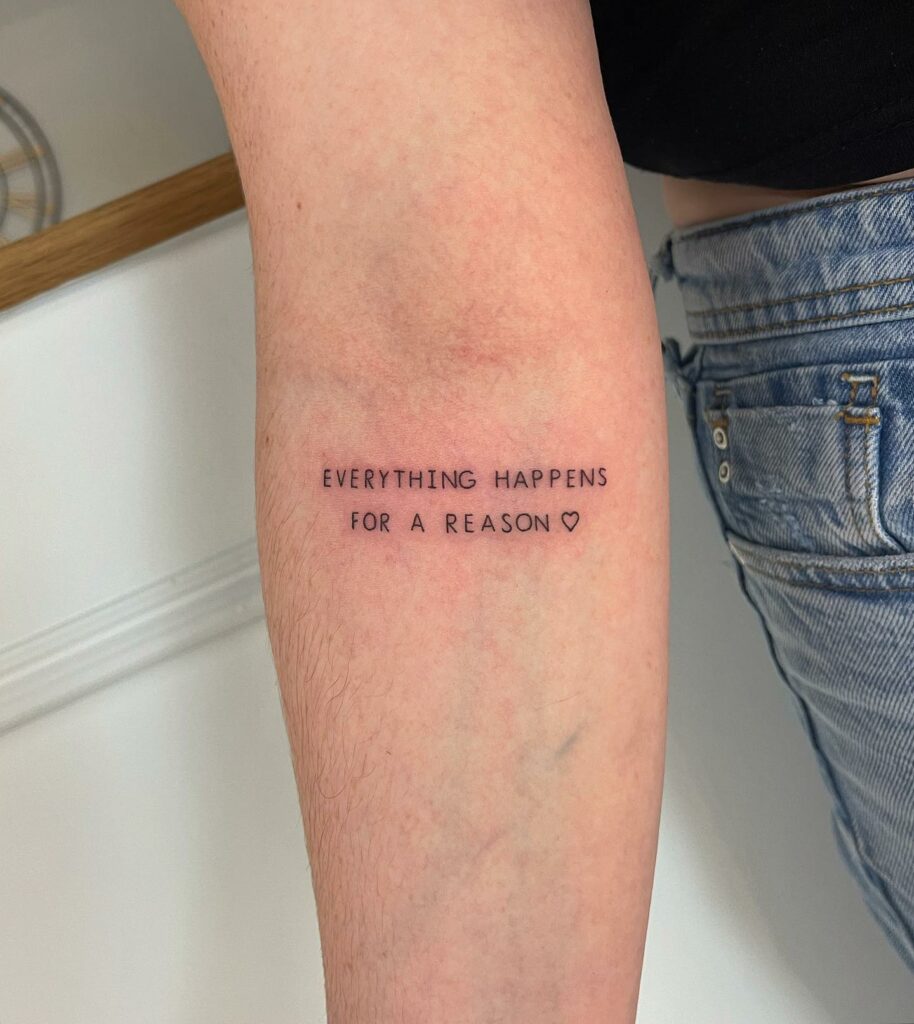 One popular inspirational quote tattoo that has a meaningful saying is "everything happens for a reason." This powerful quote suggests that no matter how good or bad an experience may seem, it teaches us something that will eventually reveal itself to us. Even the unpleasant lessons have a purpose, and we should remain open to them to receive what we are meant to learn. It may not be easy to accept that everything happens for a reason, but it can be empowering to remember that there is always a lesson to be learned, and better mistakes can help us grow. This quote tattoo can be placed anywhere on the body, as its short and powerful message can make an impact wherever it is inked.
Love Yourself First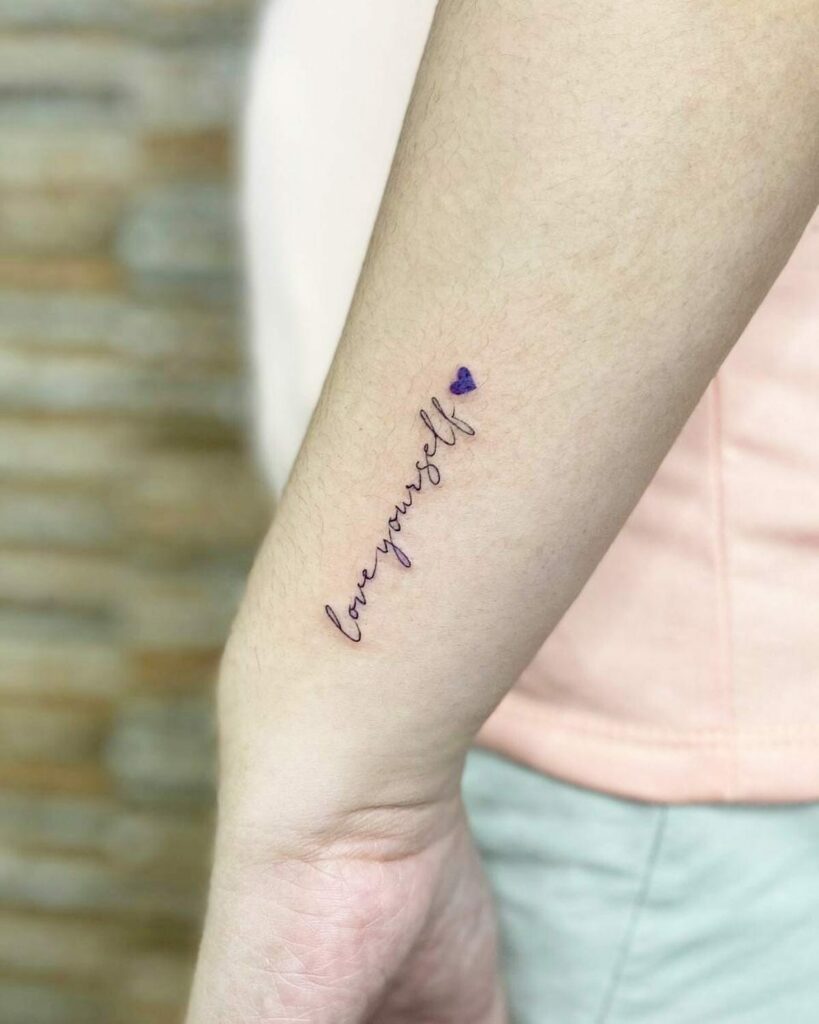 Self-love and self-worth are crucial to leading a fulfilling life. Recognizing your own capabilities and worth beyond the opinions of others is the cornerstone of a healthy self-image. It's essential to acknowledge and embrace your personal darkness and learn to navigate the ups and downs of life with grace and resilience. Your level of self-love and self-care is reflected in how you carry yourself and approach relationships with others. Attraction and shared interests may spark a relationship, but it's how you treat each other daily that determines its longevity. Before seeking love from anyone else, it's vital to cultivate a deep and abiding love for oneself. This quote tattoo design is a beautiful reminder to prioritize self-love and care. Consult with your tattoo artist to explore more designs that capture this meaningful message.
Don't Forget To Love Yourself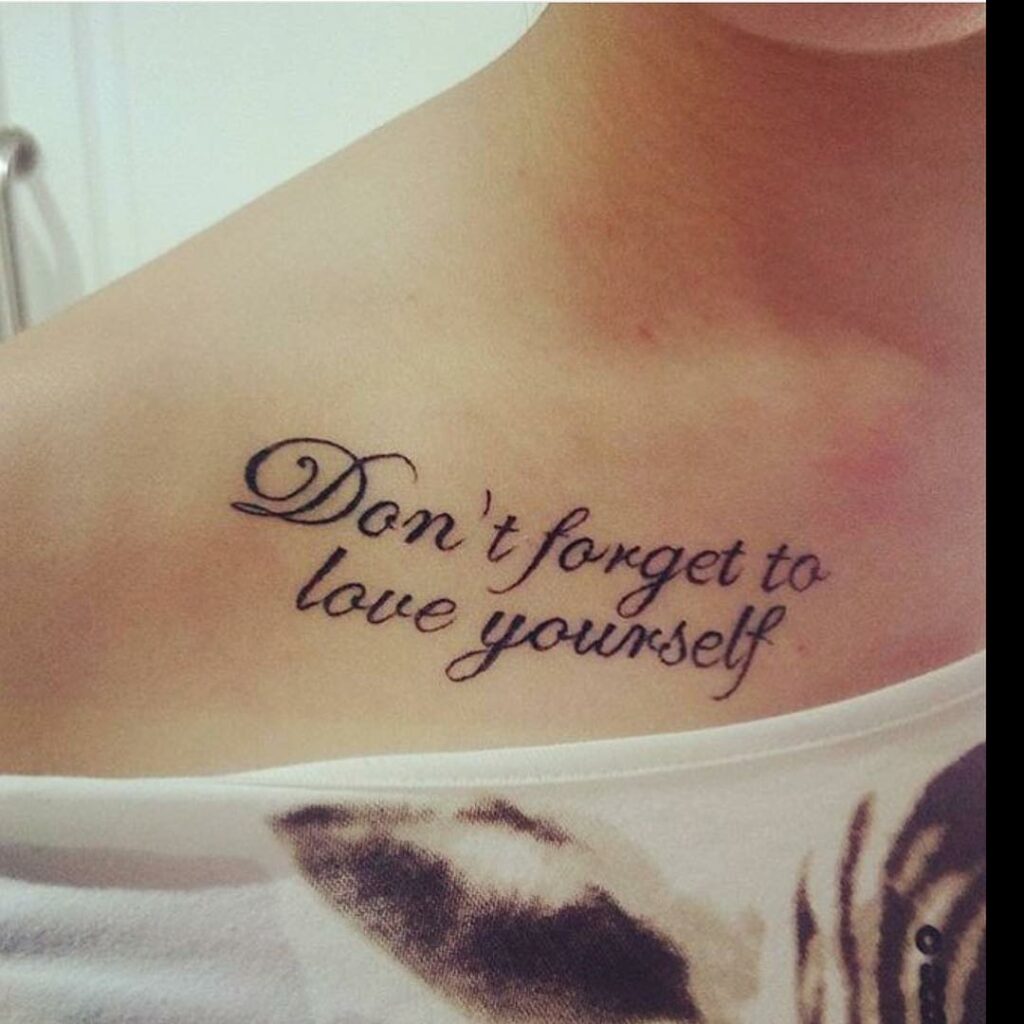 As humans, we are not responsible for controlling the emotions of others. Each person is blessed with free will, and with it comes the power to choose their own path. It's crucial to honor the independence of others by giving them the space to make their own choices and respond as they see fit. You must not let your fear of not pleasing others dictate how you act and feel. Instead, it's essential to prioritize your own well-being and happiness. Blaming yourself for how others feel can be detrimental to your mental health, and it's crucial to avoid this mindset. This inspirational quote is one of the best tattoo quotes as it encourages you to prioritize yourself and remember that life begins when you put yourself first. A small tattoo of this quote would look amazing on your back or upper chest. If you're looking for more designs, don't hesitate to ask your tattoo artist for suggestions.
Light Up The Dark Tattoo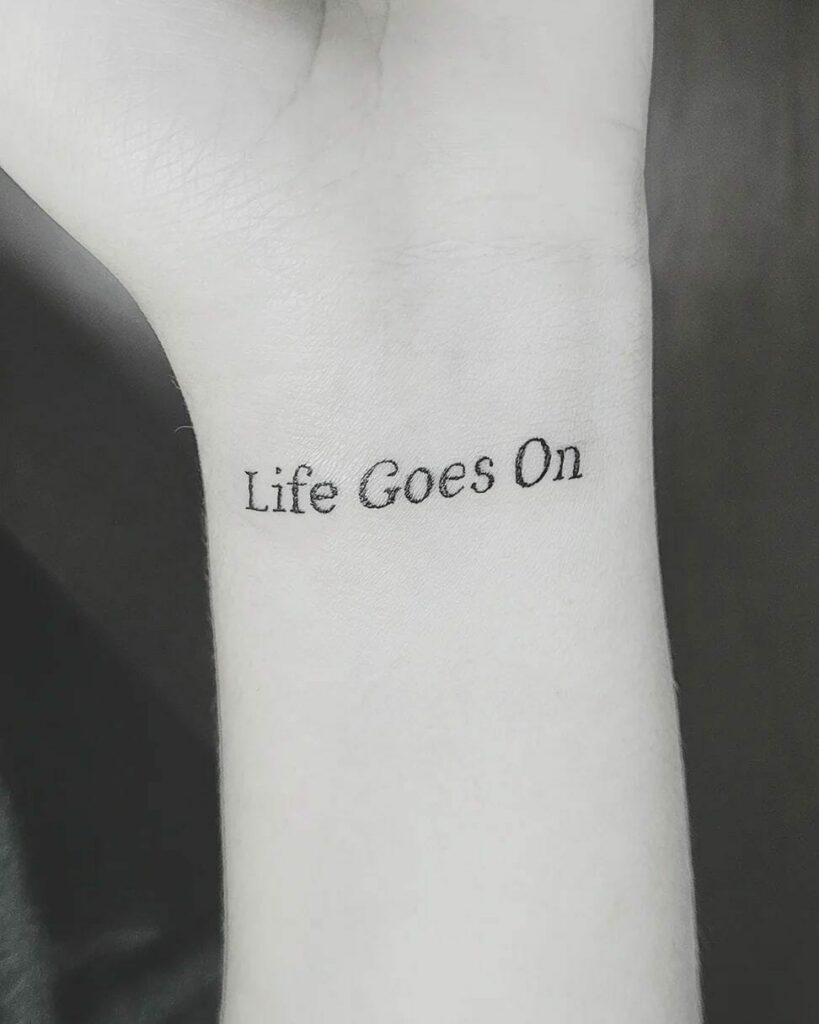 Remember that tomorrow is always a new opportunity to grow and improve. We should strive to remain positive and work towards our goals every day, even when we face setbacks. These motivational tattoo quotes remind us to stay strong and hopeful, even during difficult times. They serve as a daily reminder that we are capable of creating the life we want, and that tomorrow is always a new day full of possibilities. So, if you're looking for a tattoo that will inspire you to keep pushing forward, consider one of these meaningful quotes.
Be Kind Tattoo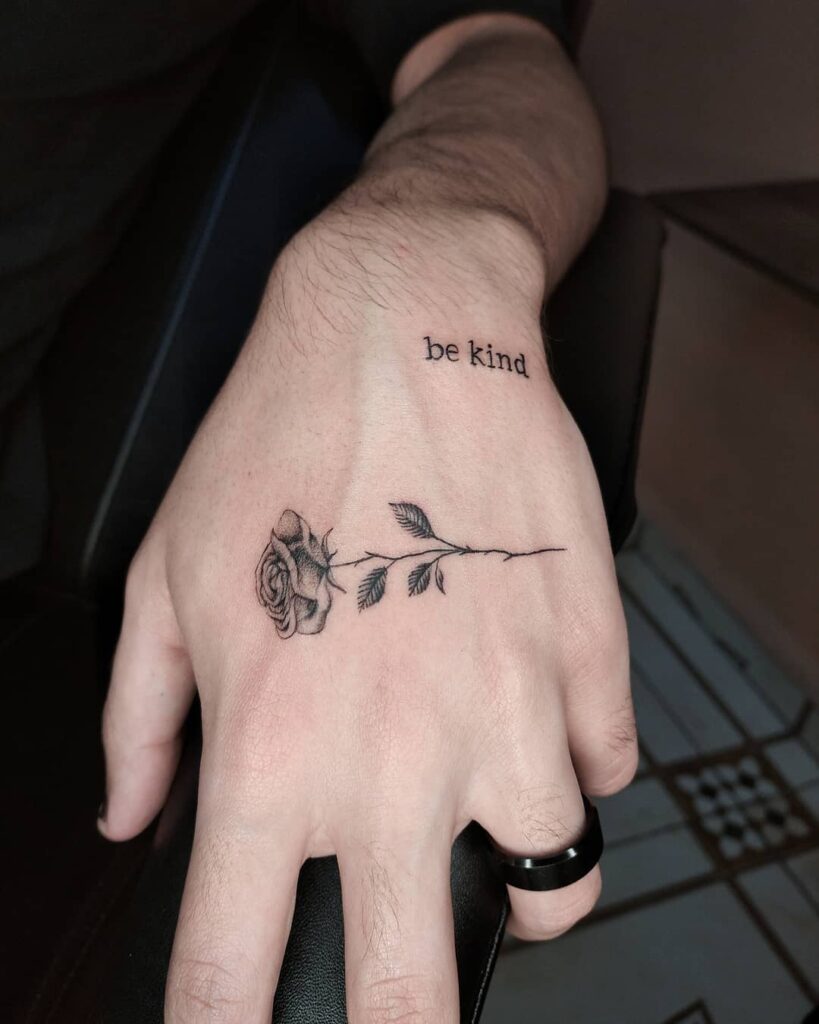 Practicing kindness is one of the most important virtues we can have. It involves being selfless, caring, understanding, and always having a kind heart. Just like love, kindness requires effort and intentionality. We can show kindness to others in many ways, whether it's through a smile, a kind word, a thoughtful gesture, or even a surprise. When we spread kindness, we uplift others, promote hope, encourage peace, and demonstrate the power of compassion. One act of kindness has the potential to positively impact countless lives, including our own. This is why kind quotes are popular tattoo ideas for those seeking meaningful and motivational tattoos. If you're looking for a deep and powerful quote, consider getting this one. It's perfect for matching tattoos with your partner or loved ones.
With Pain Comes Strength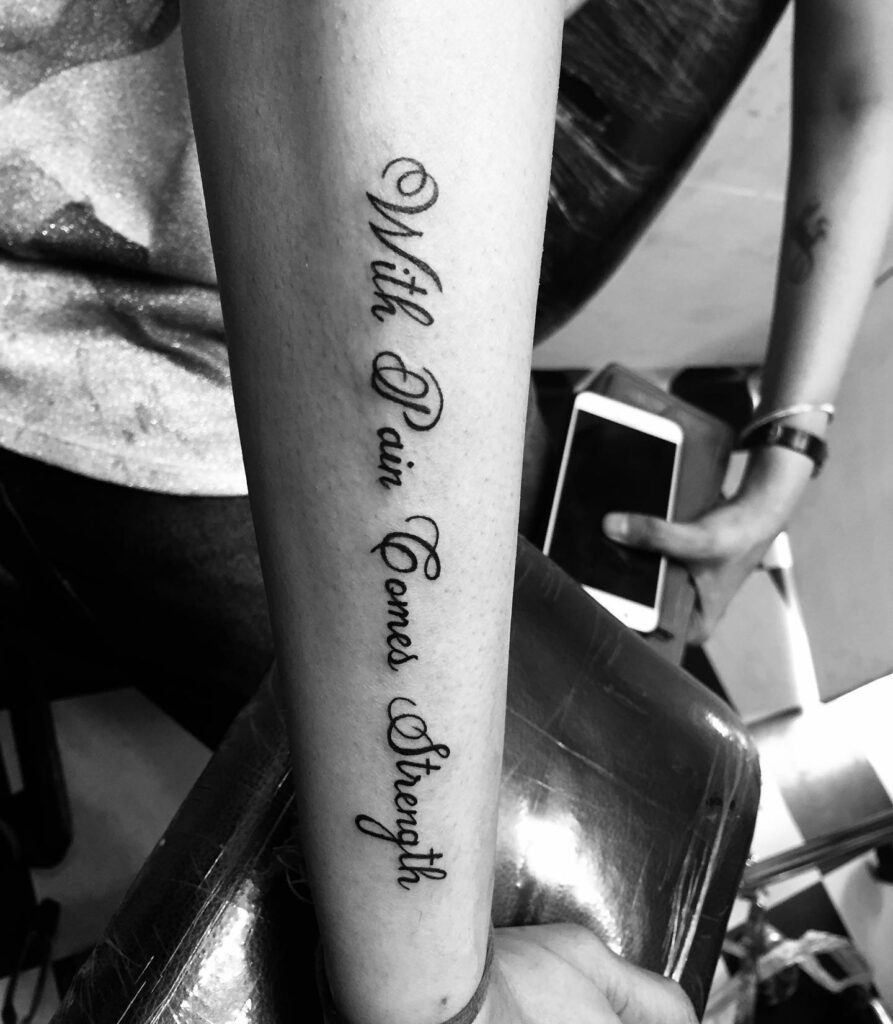 When we allow ourselves to fully experience pain, it reminds us that we are alive and capable of change. Instead of avoiding or numbing it, we can embrace it and ask it to help us strengthen ourselves. With this mindset, we can turn pain into motivation and inspiration to climb higher and overcome challenges. These powerful words can serve as a great tattoo quote for men, especially for those seeking their first tattoo. The design options are endless, and we can help you choose the perfect one to express your strength and resilience.
Take Your Time Tattoo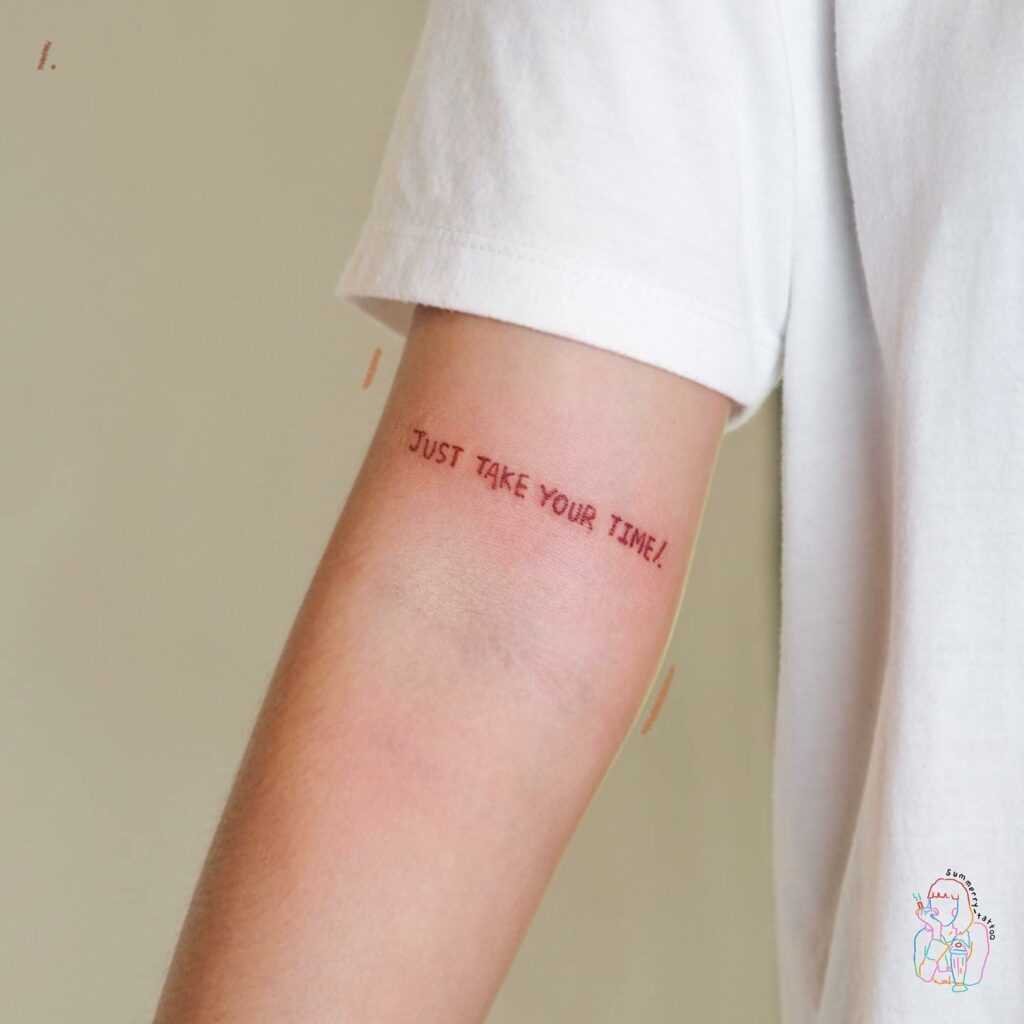 Taking your time is an essential aspect of living a fulfilling life. It's not always about being the fastest or the first; sometimes, it's about pacing yourself and taking your time. When we rush, we might miss out on the beauty of the journey. It's crucial to allow yourself the time to accomplish your goals and dreams at your own pace, without the pressure of time constraints. This tattoo quote inspires you to trust the journey and let things unfold naturally. The phrase "take your time" is a reminder to slow down, savor the moment, and enjoy the process. It is an excellent quote to choose if you are looking for a meaningful tattoo that will keep you inspired. You can get this tattoo design on your wrist, hand, or behind your ears for a discreet yet powerful message.
Hope & Believe Tattoo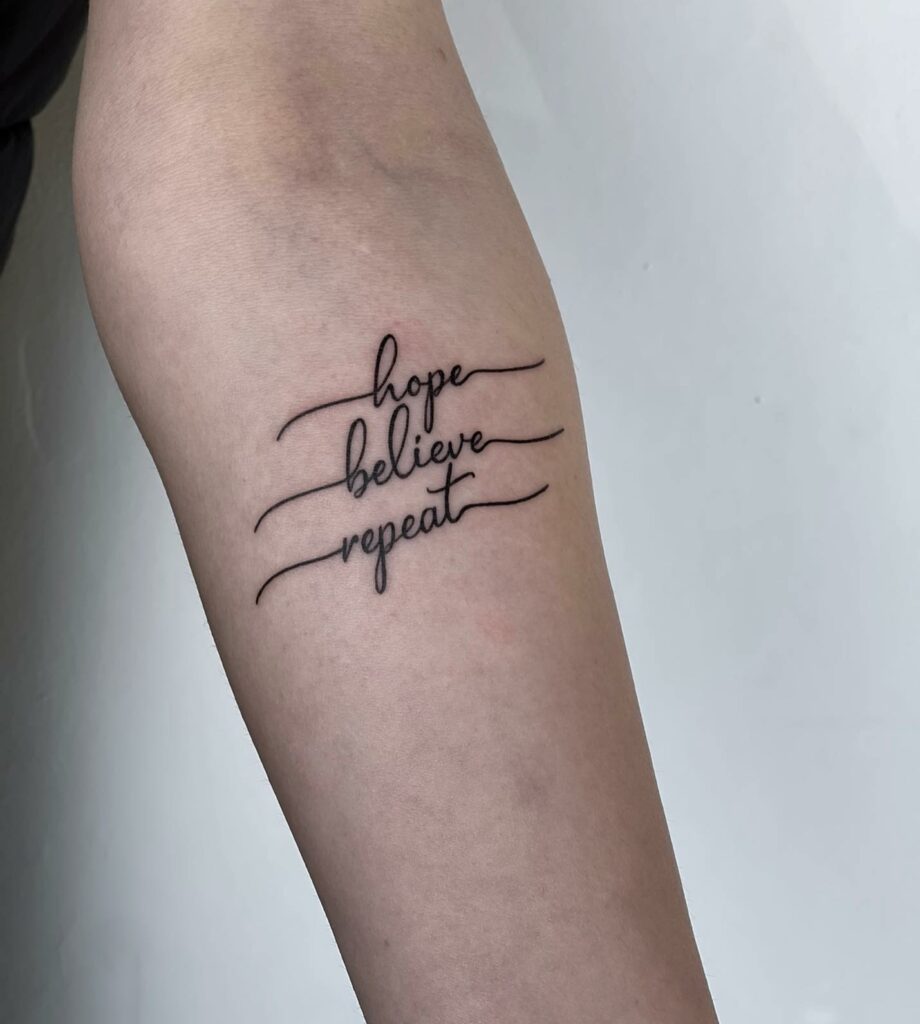 Sometimes, the environment we find ourselves in may not match up with our aspirations, and this can be discouraging. However, we must remember that we hold the key to our destiny, and that within us lies the power to overcome any obstacle. We should not allow fear to hold us back from pursuing our dreams. It's important to always have aspirations, but it's equally important to be mindful of our goals and ensure that they align with our values. For those seeking a motivational tattoo quote, this "There is more" tattoo design is a great choice. This tattoo will serve as a constant reminder that there is always more waiting for us beyond our fears and limitations. It's a popular choice for men who want a small, yet powerful tattoo.
Born To Die Tattoo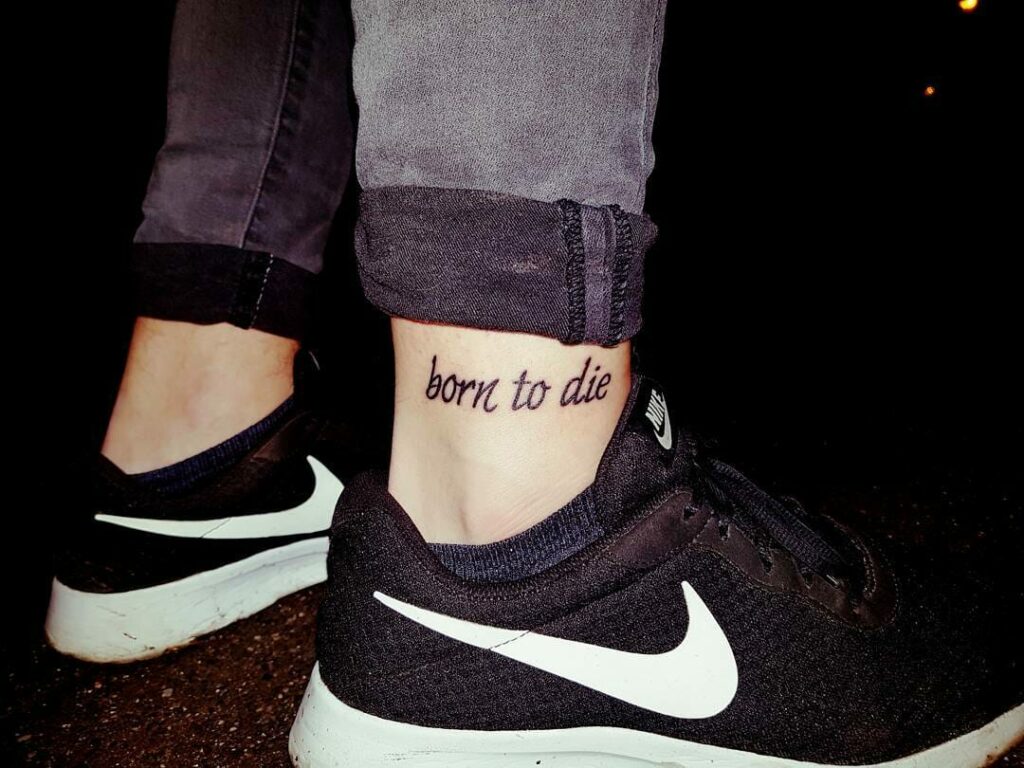 Death is an inevitable aspect of life that we all must face at some point. However, it's important to remember that it's the journey that matters, not just the destination. Every moment is precious, and we should cherish it by loving, laughing, and living life to the fullest. Whether you're a man or a woman, tattoos with meaningful quotes like these are a great way to remind yourself to make the most of each day. They can be inked on any part of your body, but they look especially stunning on the wrist or other visible areas. You can even customize the design to include additional quotes that hold special meaning to you.
Just Moving Forward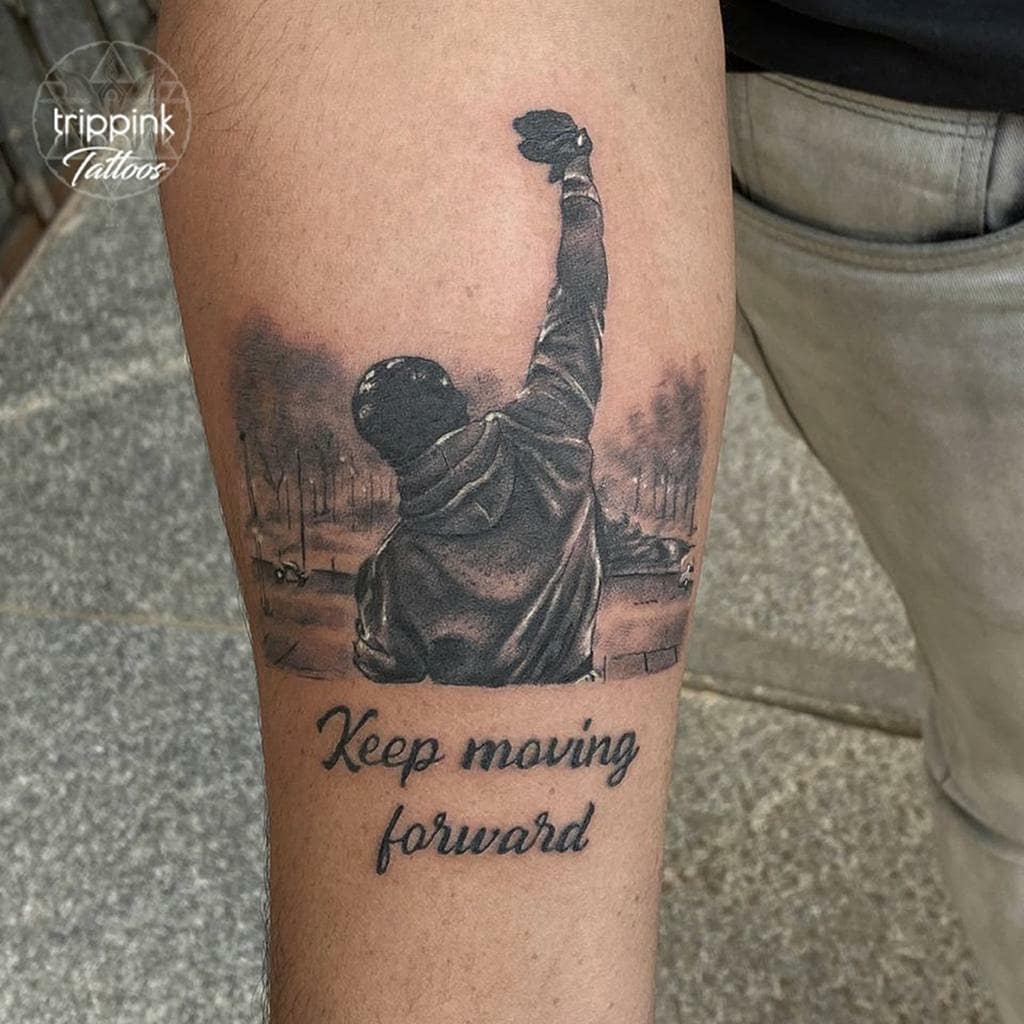 As we journey through life, we may encounter tough times that leave us feeling drained and wanting to throw in the towel. But when we choose to "keep moving forward," we discover a powerful source of motivation that helps us stay focused on our goals and see them through to the end. This inspiring quote reminds us that we are capable of pushing ourselves beyond our limits and achieving greatness. If you're seeking a tattoo design that embodies resilience and determination, this is an excellent choice. The phrase can be customized to fit your individual style, and the tattoo can be inked on any part of the body you choose.
Still looking for inspiration, then checkout this blog post about blessed forearm tattoos
Quotes For Tattoos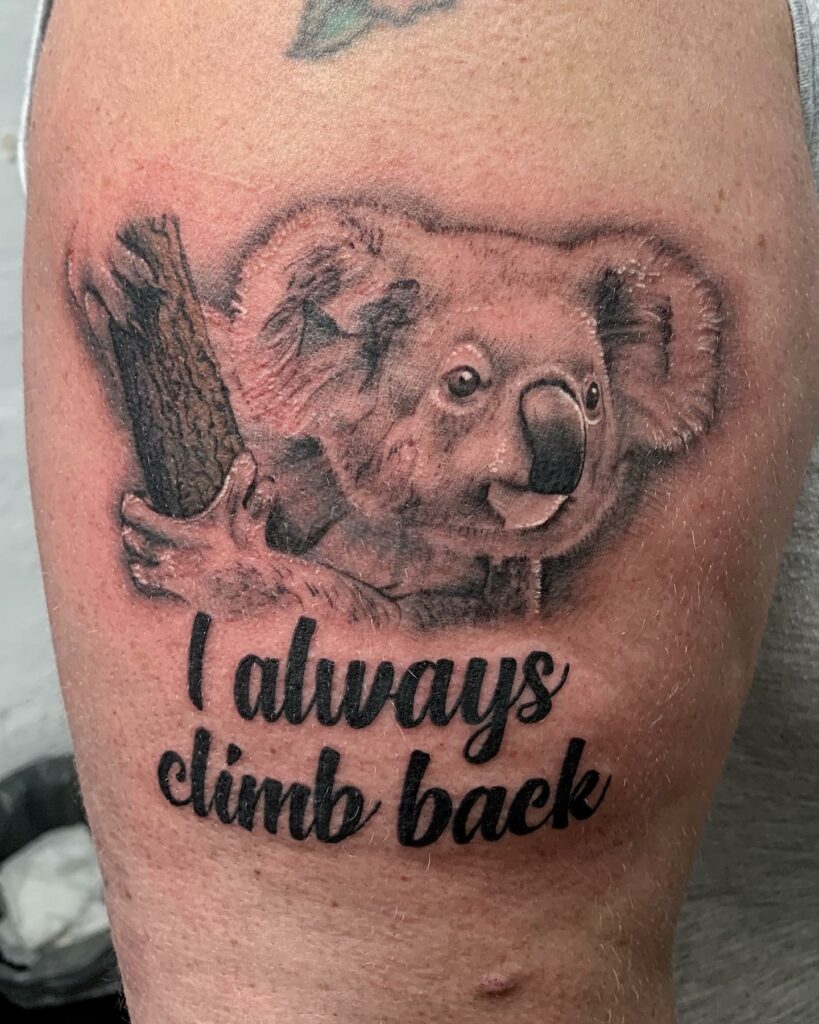 Quote Tattoos Tumblr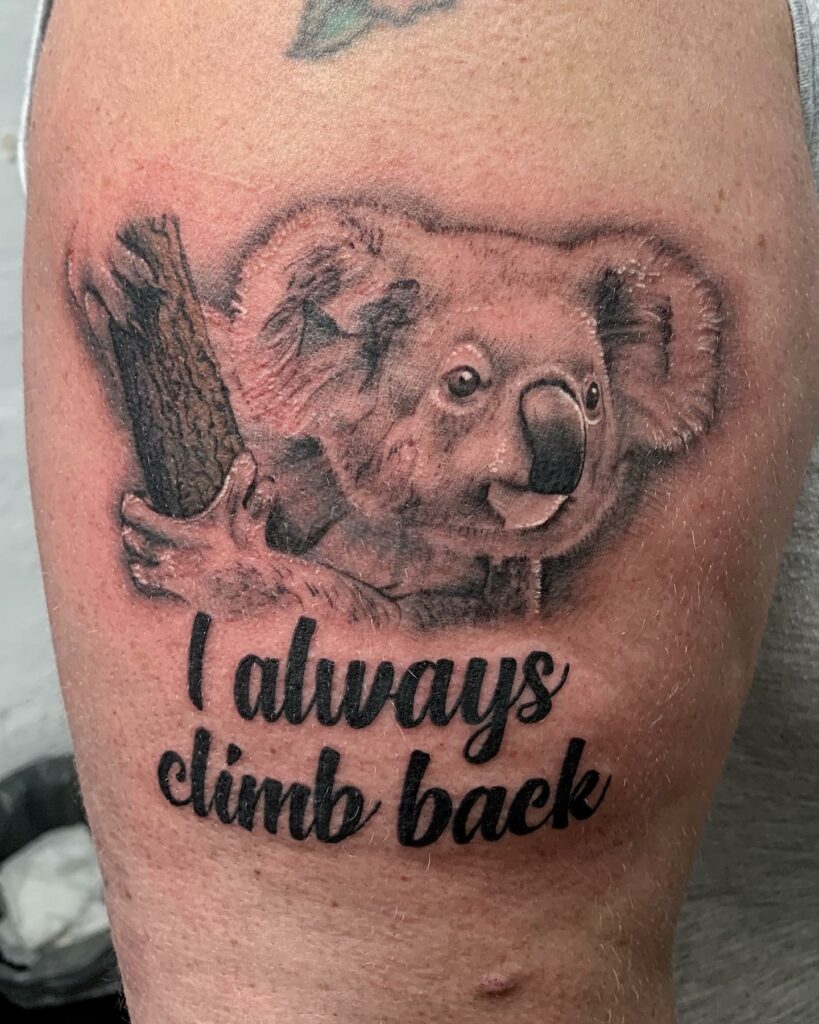 Short Tattoo Quotes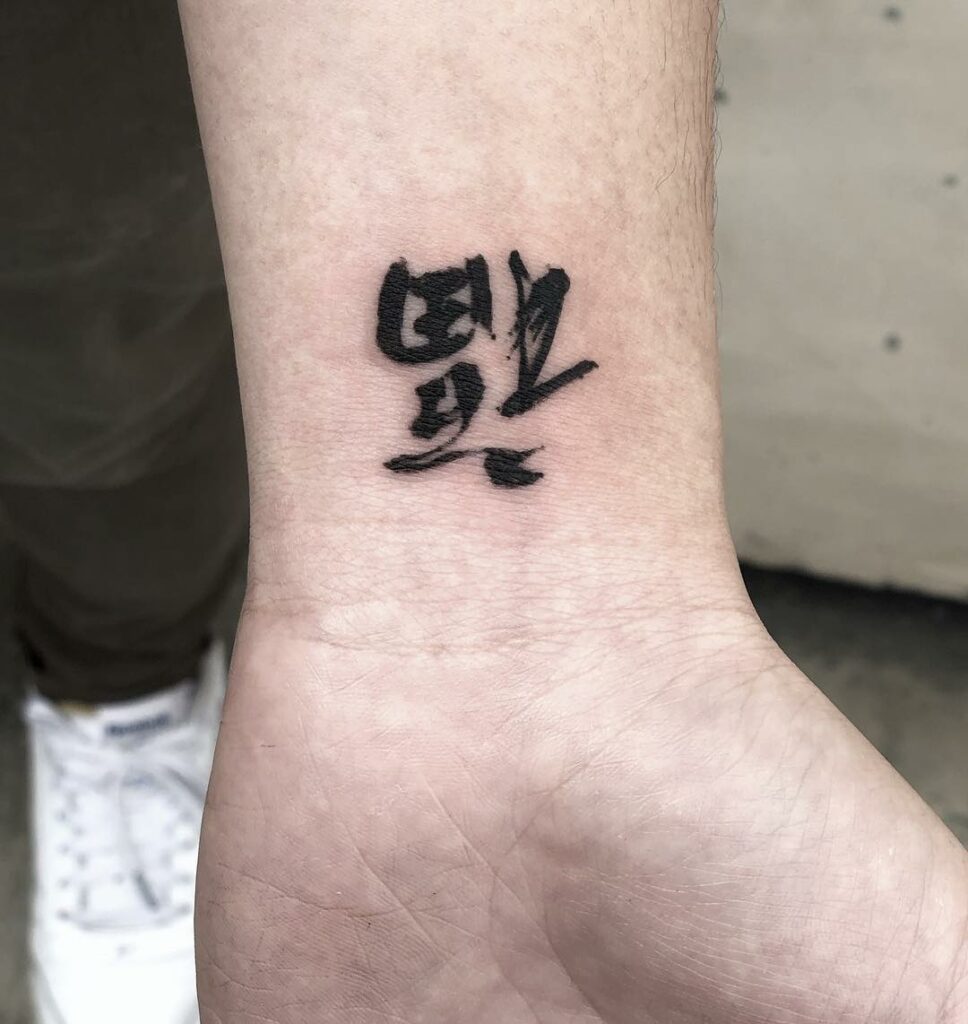 feature image from Pinterest – Want your tattoo to look brighter? Try "Tattoo Balm"