Sometimes you aren't sure what you really want from a tattoo, and that's perfectly ok! Especially if you're coming for your first tattoo, the entire process can be intimidating. But carefully figuring out the design and placement before permanently tattooing it is a very important step! If you're interested in the tattoo process, as well as looking for some cool stencils for a tattoo, stick around!
Do tattoo artists use stencils?
Most tattoo artists do work with stencils. As they should, for your sake! Not only does making a tattoo stencil help the artist, but it ensures you're happy with the final product as well! A professional tattoo shop should have a thermal-fax for accurate and fast creation of tattoo art stencils. Where to buy stencil paper for tattoos you ask? If you're trying out homemade tattoo stencil design, try Amazon!
What is the best stencil paper for tattooing?
With current tattoo technology, yes it's a technologically advanced process now, there are three basic kinds of papers for stenciling. However the best ones are probably thermal papers! They come with four sheets. The top layer is tracing paper, then a removable protective layer between the most important part – medical grade pigment player. The final sheet is there temporarily, also for a kind of protection. The downside is it is a one-time only use.
How do you transfer ink from paper to skin?
Transferring the design onto the skin isn't a complicated step. However, it is a delicate one. Whether it's a temporary or a forever one, the skin area must be softened first. Then the ink stencil is applied, leaving a purplish-blue trace of the design. The ink must be left for at least 10 minutes to try before permanently tattooing it.
Realistic Rose Tattoo Stenciling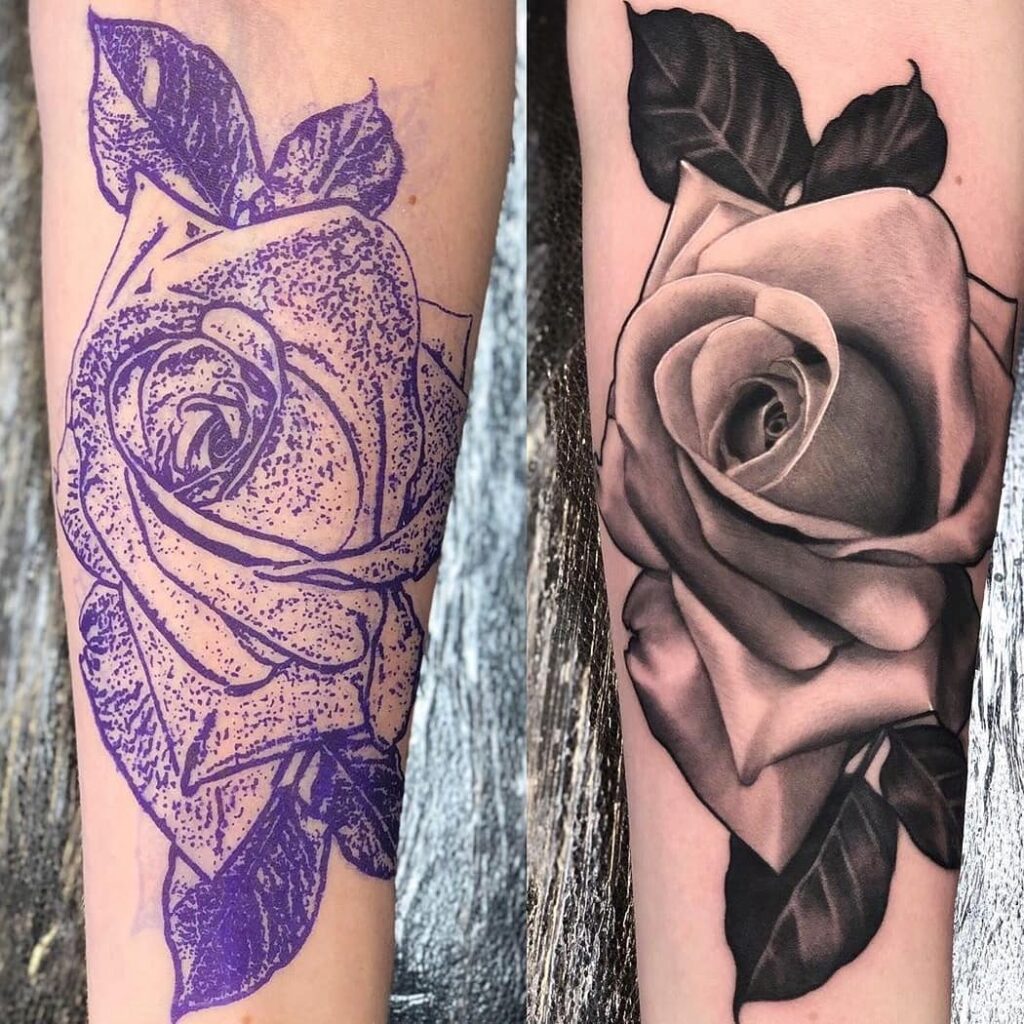 Looking for beautiful flower tattoos stencil? Then how about this realistic rose tattoo? Roses are traditionally all about love! But they have a hidden meaning – sworn secrecy! A rose has been used in meetings to promise no secrets will be shared. Ain't nothing secretive about tattoo stencil how to, as we explained everything above! From ink splotches to beauty, blossom with this tattoo!
Lifelike Dog Stencil for Tattoo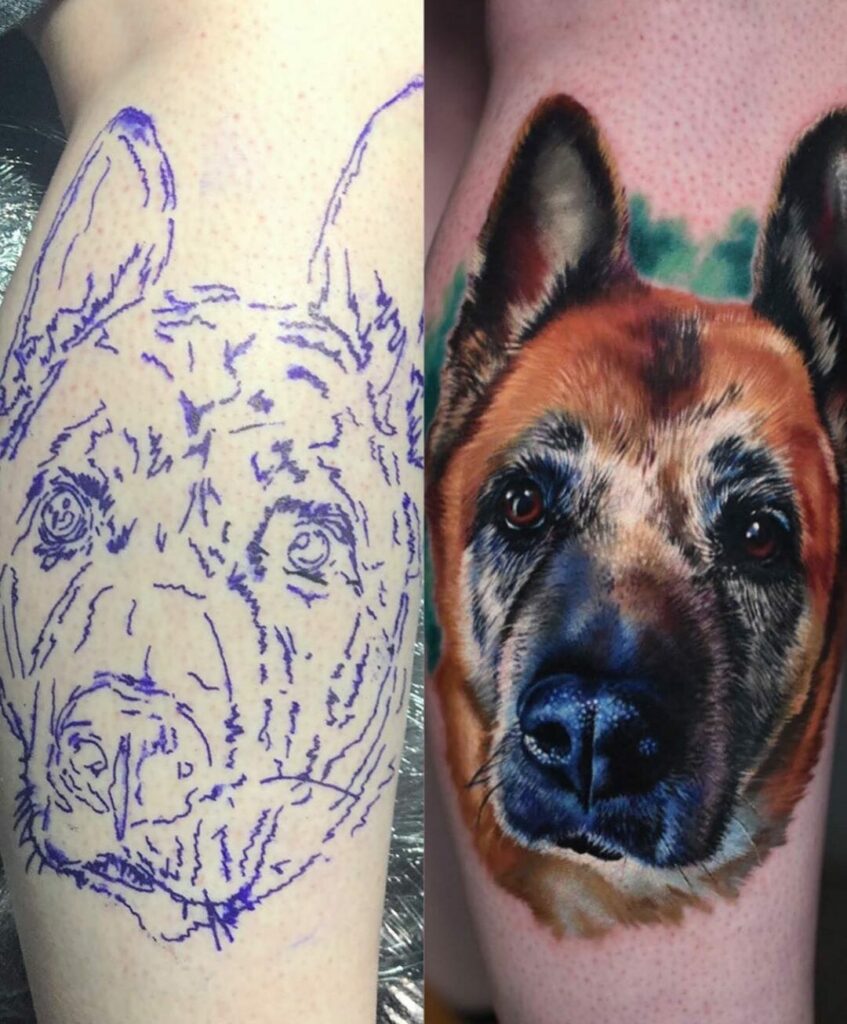 If you have a pet you adore that much, we suggest tattooing him or her to keep the memories forever! If you're new to the tattoo world, before a stunning finished product like this one, there is a not so good looking stencil phase! Think of it as doing just the rough outlines before a masterpiece of a design is born!
Mandala Crab Art
Sometimes covering up an ugly site where once was a tattoo is the smartest choice! To ensure every tattoo art is brought to life, it is necessary for a transfer and pigment paper to be used. In this example you can see the beginning stages of the process! Can you guess what the final design will look like?
Dove and Watch Stencil Tattoo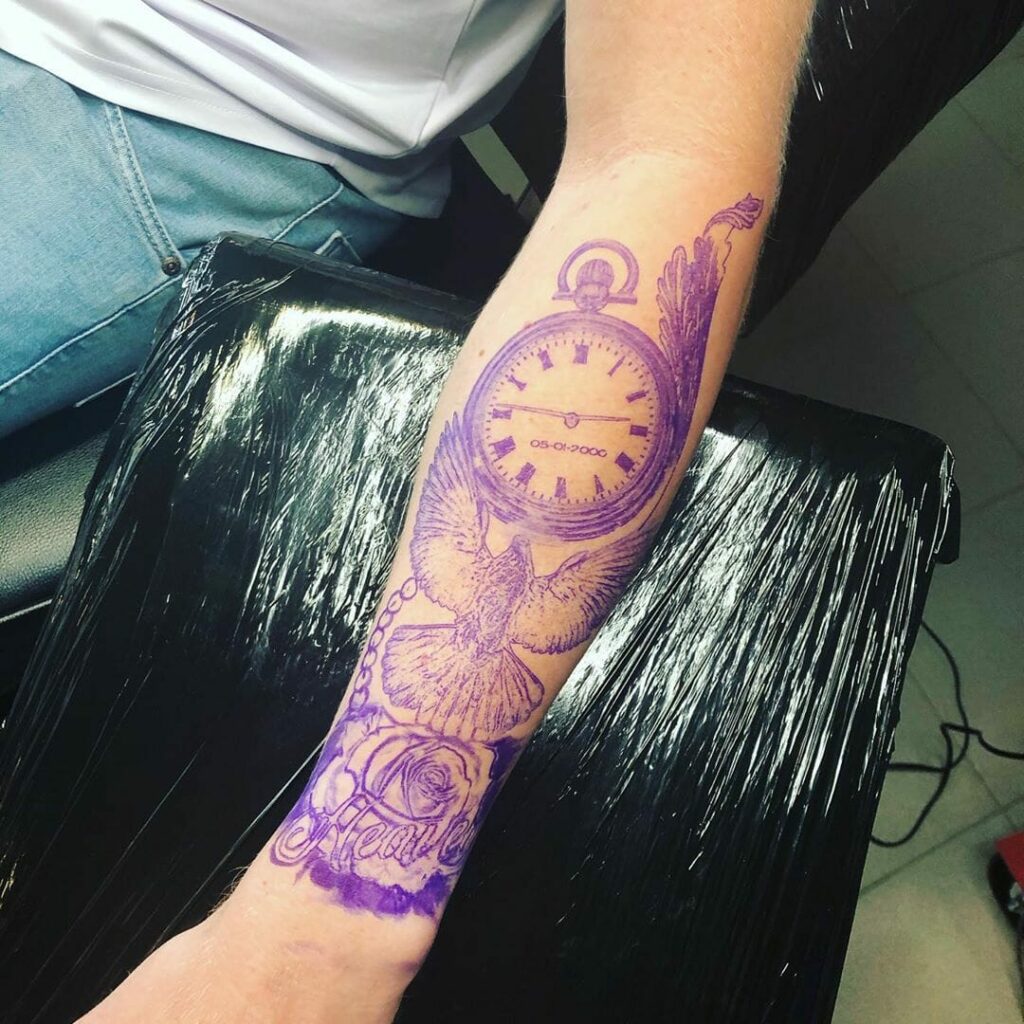 If you have several items or symbolic ideas you wish to tattoo, we say combine them all in a single design! Such detailed artwork uses a lot of the artist's time, but the final result is worth it! If you're interested in how to stencil a tattoo, you're reading the right site! Doves in general are a symbol of peace, while a represents a significant moment in your life. Consider getting this idea tattooed to commemorate a lovely event such as a wedding!
Awesome Train Tattoo Stencil Transfer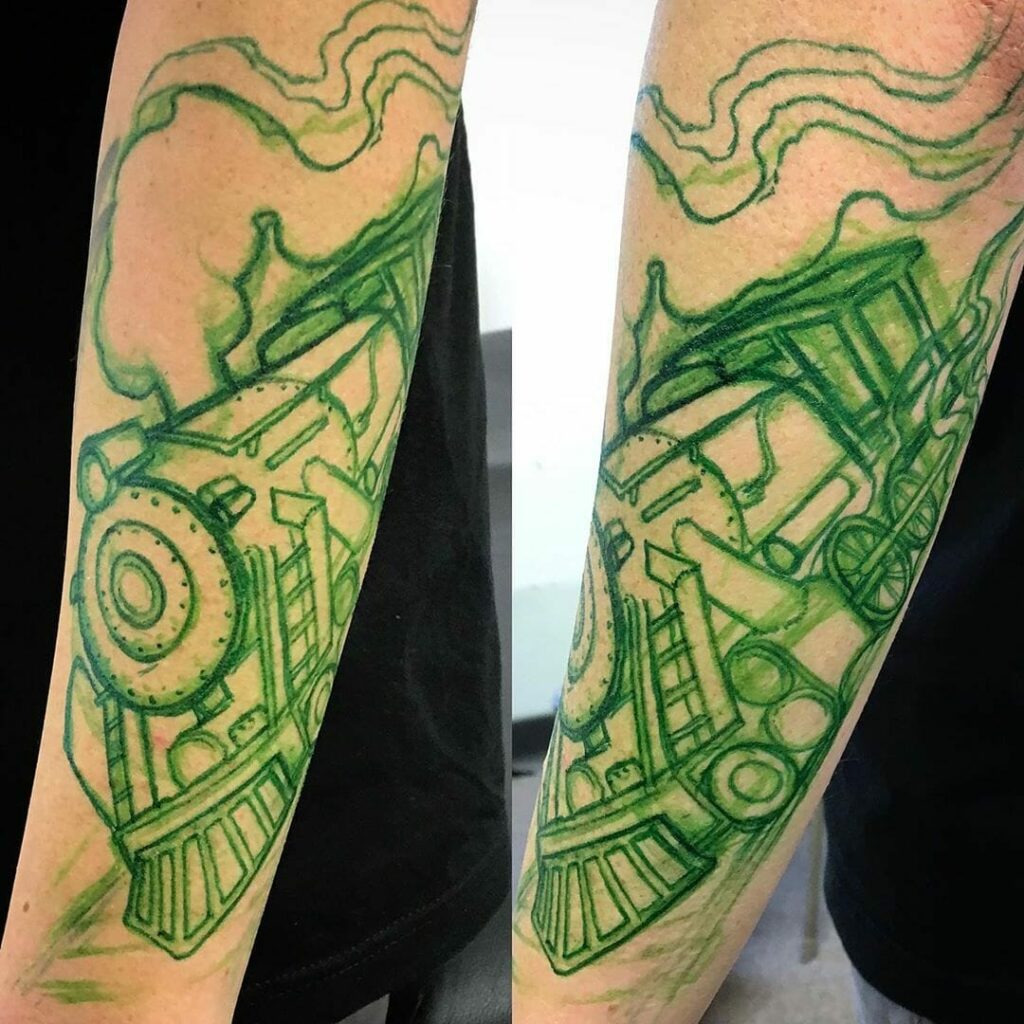 Even a work in progress can look amazing when it comes to tattoos! Take a look at this old-school steam operated train design! While indigo blue ink is the most common color when you need to make a tattoo stencil, it's not the only one! We can't wait to see how this tattoo design will turn out!
How To Make Stencils For Tattoos Floral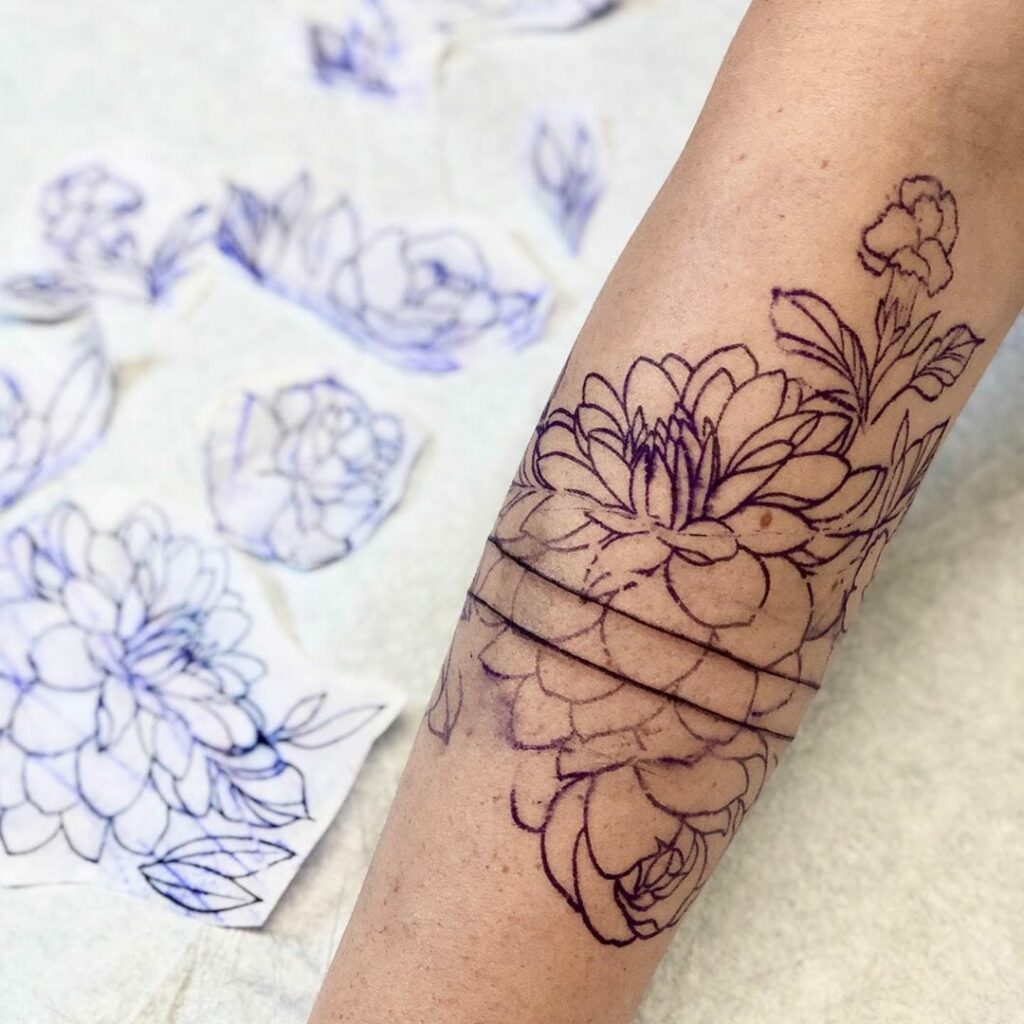 Tattoo artists don't just go for it when you take a seat in their shop! There are steps before the stunning art appears on your delicate skin. An image is first drawn on a transfer paper, then copied onto a carbon-like paper rich in pigment. That sheet is pressed onto your softened skin area and left to dry. You can see all the pieces that went into this beautiful floral image in the example!
Tribal Flower Cover Up
For the final tattoo to be a true piece of art, the stencil itself has to be perfect! Always make sure to have all the information before committing to the final tattoo. How to stencil tattoo might not be a complicated step, but it is important! Even if you're doing a different tattoo cover up, find the best stencil for you! Maybe even try this beautiful tribal flower image shaded in dots!
Pirate Lizard Tattoo
Does a pirate captain lizard stealing a crate of grapes sound alright to you? Apparently so! When it comes to tattoos, imagination has no boundaries! Every tattoo begins as an idea in someone's head – either yours or the artist's. After that, the professional must create a stencil of the designs. Find a placement you prefer and begin the process. If you're out of inspiration, have a go at this crazy tattoo idea from the example!
Centipede Lady Stencil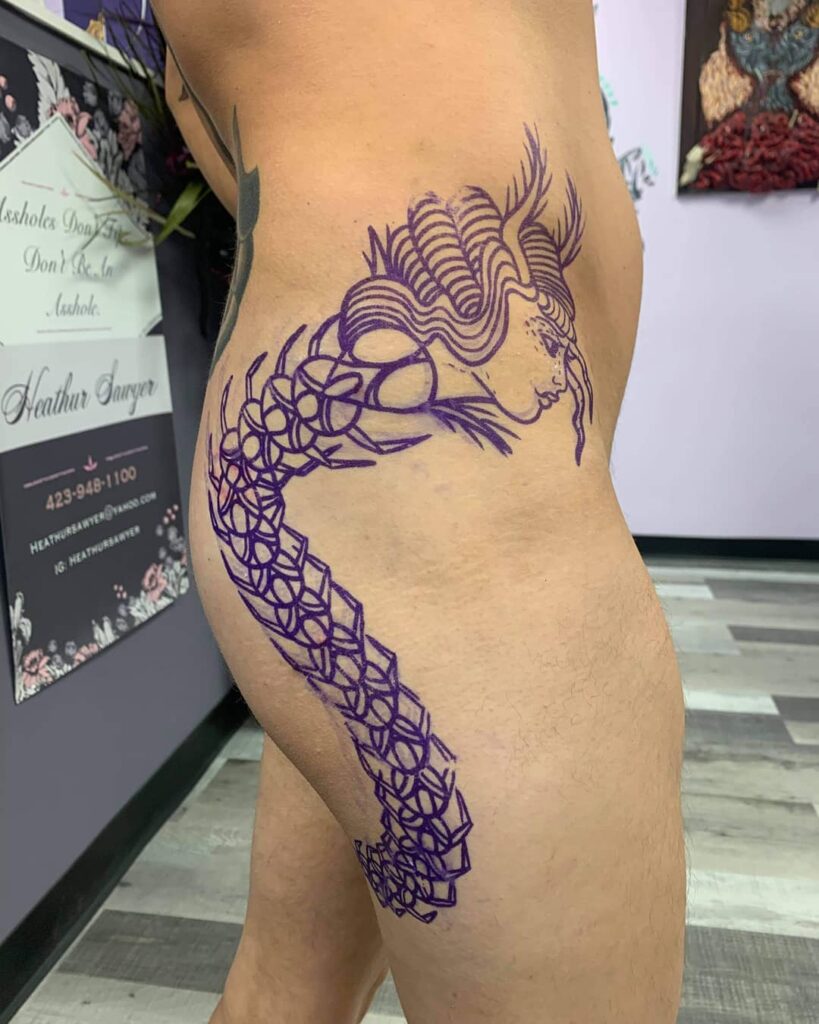 Only in the world of art can you find unsettling yet amazing designs like this one! This just proves that tattoos are art, and no one can deny that! Looking for unique stencil ideas? Well, we think you definitely found it! Female centipedes are simply a part of nature. A centipede with a female human head is a part of our nightmares! Just be a hundred percent certain this is what you want before transferring the stencil!
English Knight Tattoo In Progress
Every epic tattoo has a beginning among stencils! And so does this one of a Medieval English knight! The Dark Ages were not a fun period to live in! As we would know, right? But those textbook images of brave knights in shiny armor sure look cool as a tattoo. Check out these humble beginnings of a knight tattoo to be! This is the image before all that chainmail has been added.
Having Said All That
We hope you found our list of top 10 stencils informative and inspiring? To recap – the stencils creation process is important as it brings your crazy ideas to life! Be sure to have all the necessary information before finalizing that idea! Skin is the biggest and most precious organ you have, so take care of it properly! Find anything you love using our list? Tell us in the comments below!
Still looking for inspiration, then checkout this blog post about amazing tattoos.
Need More Inspiration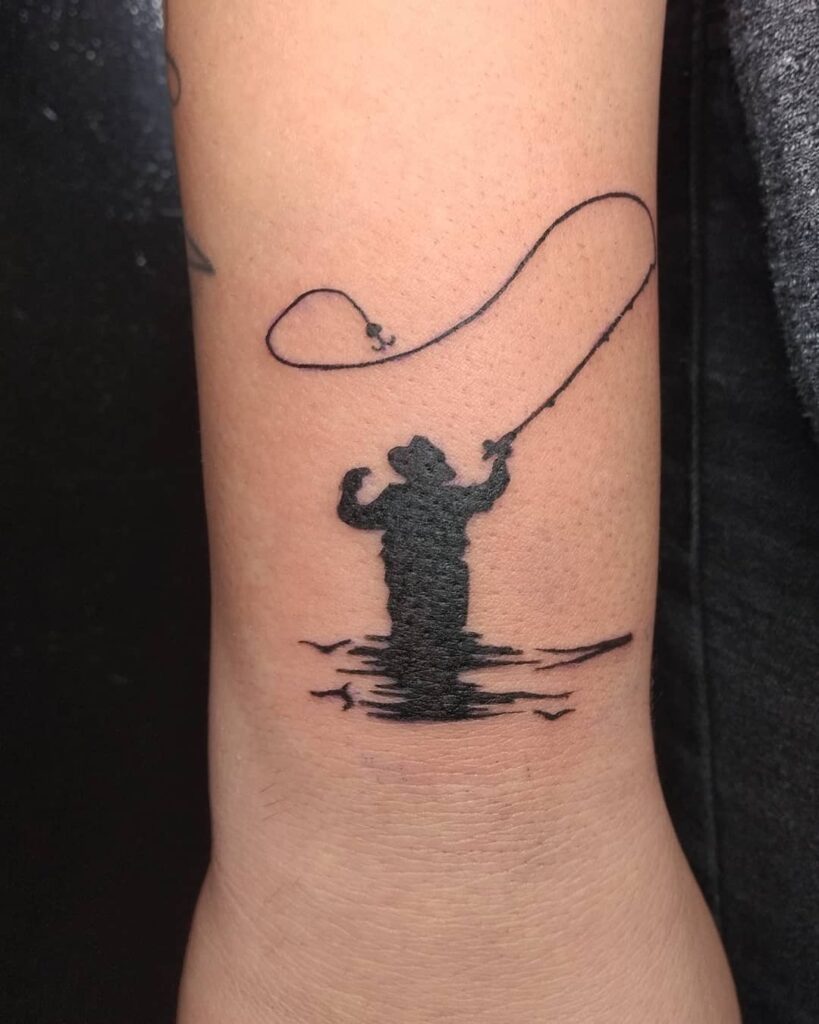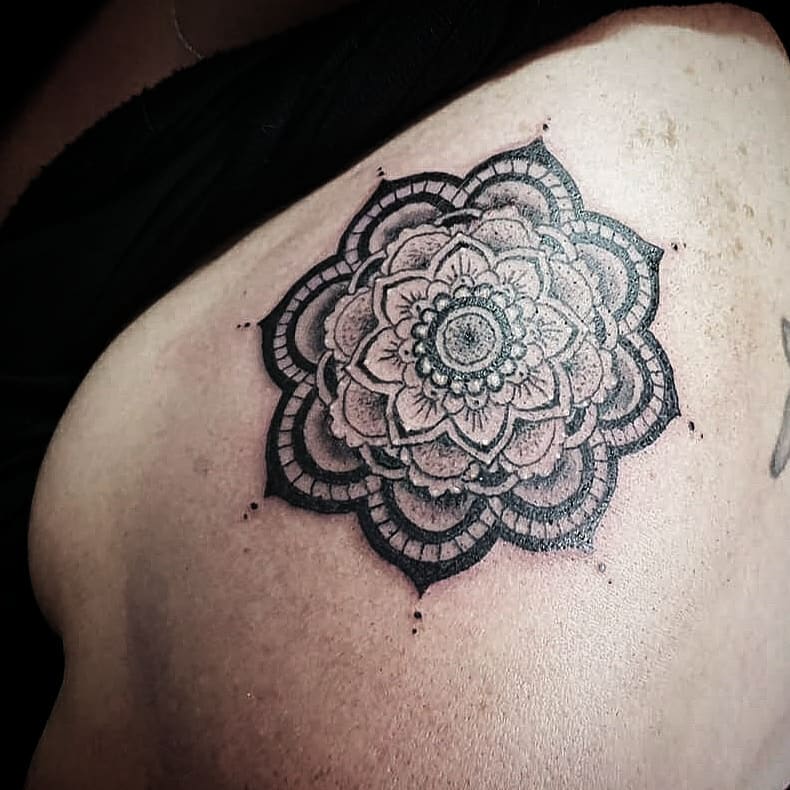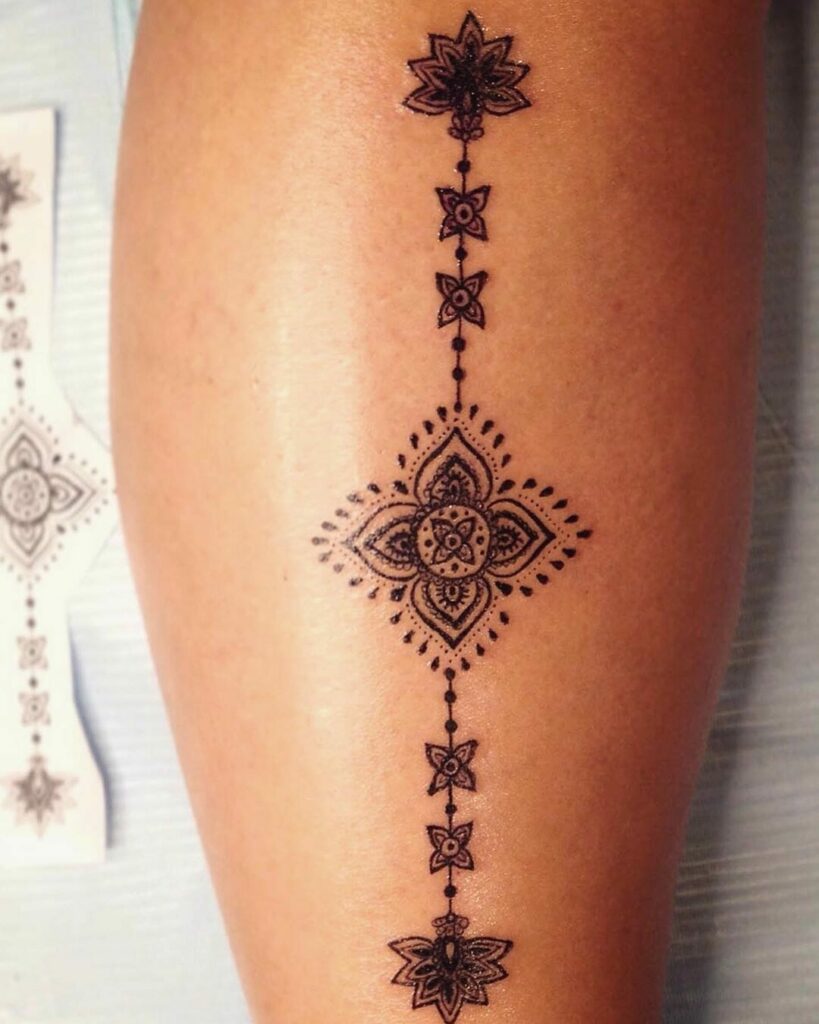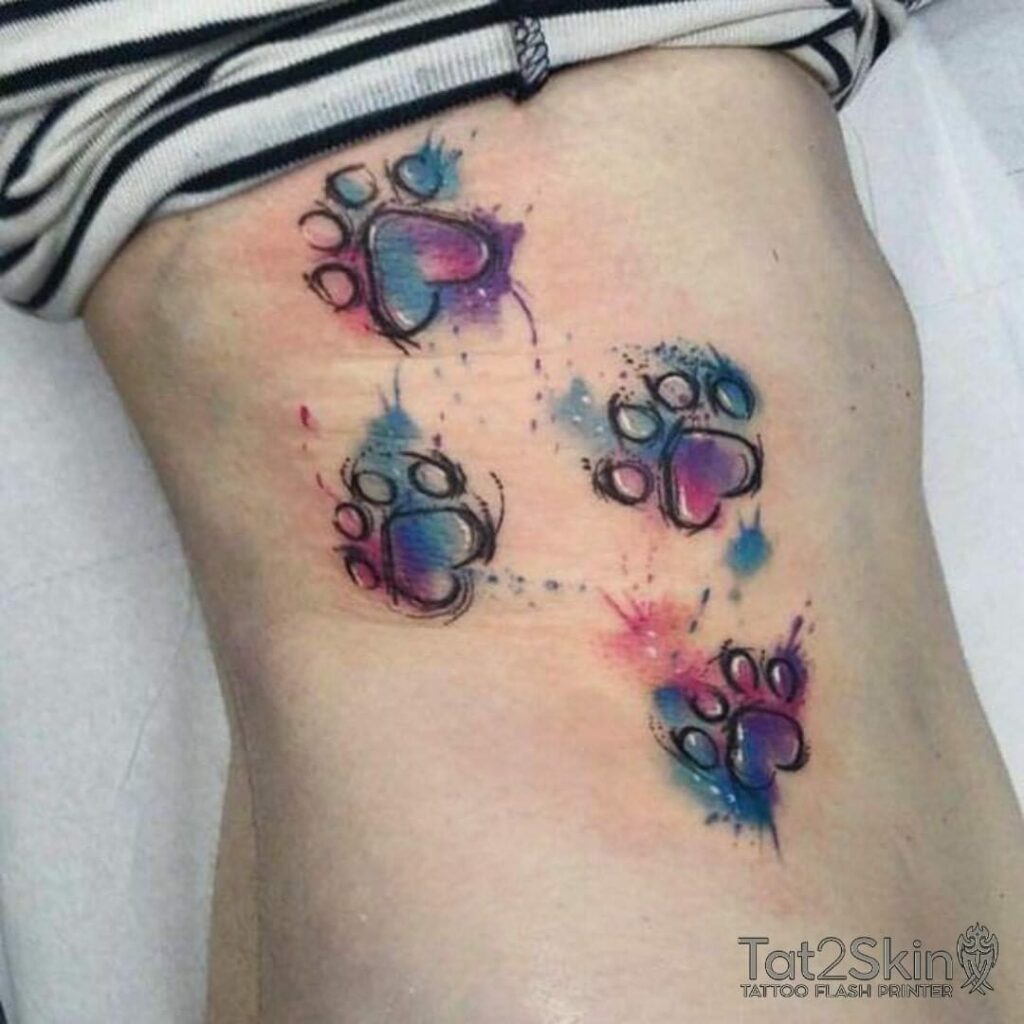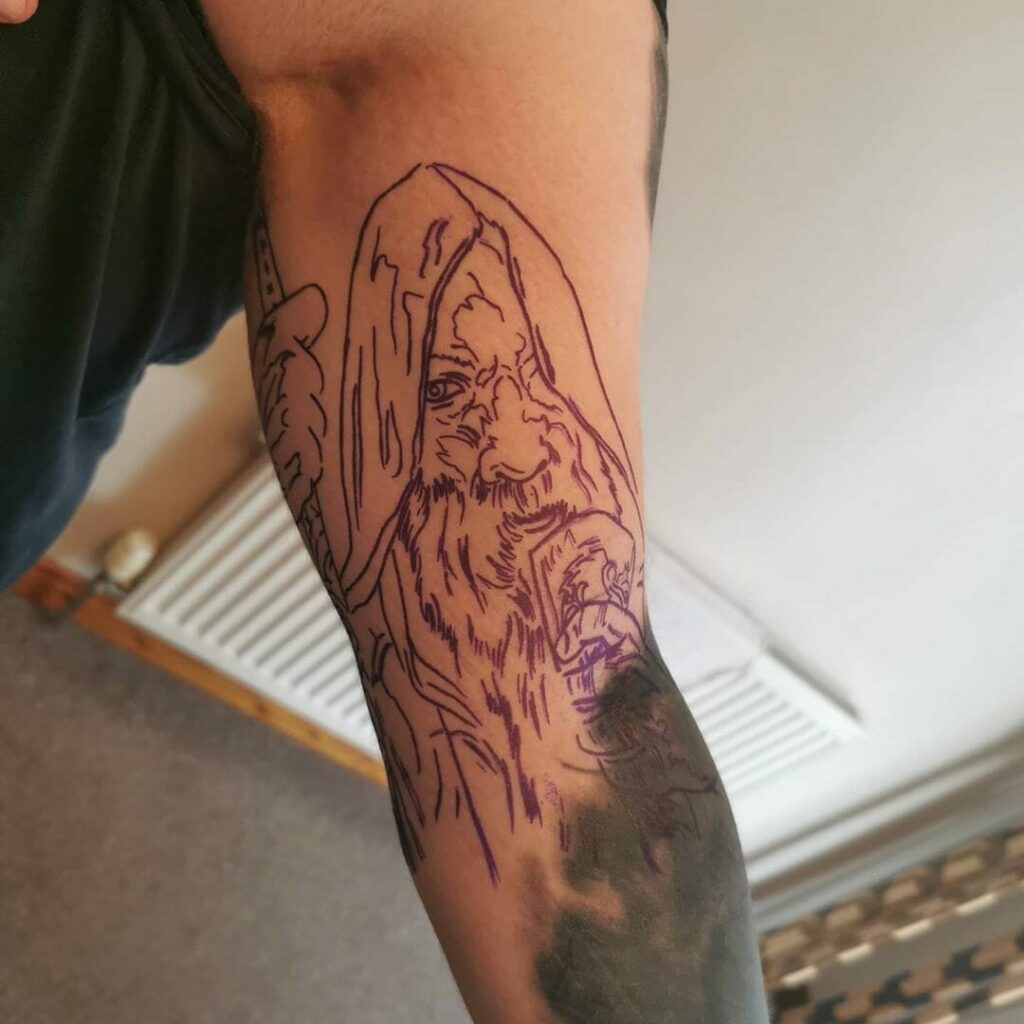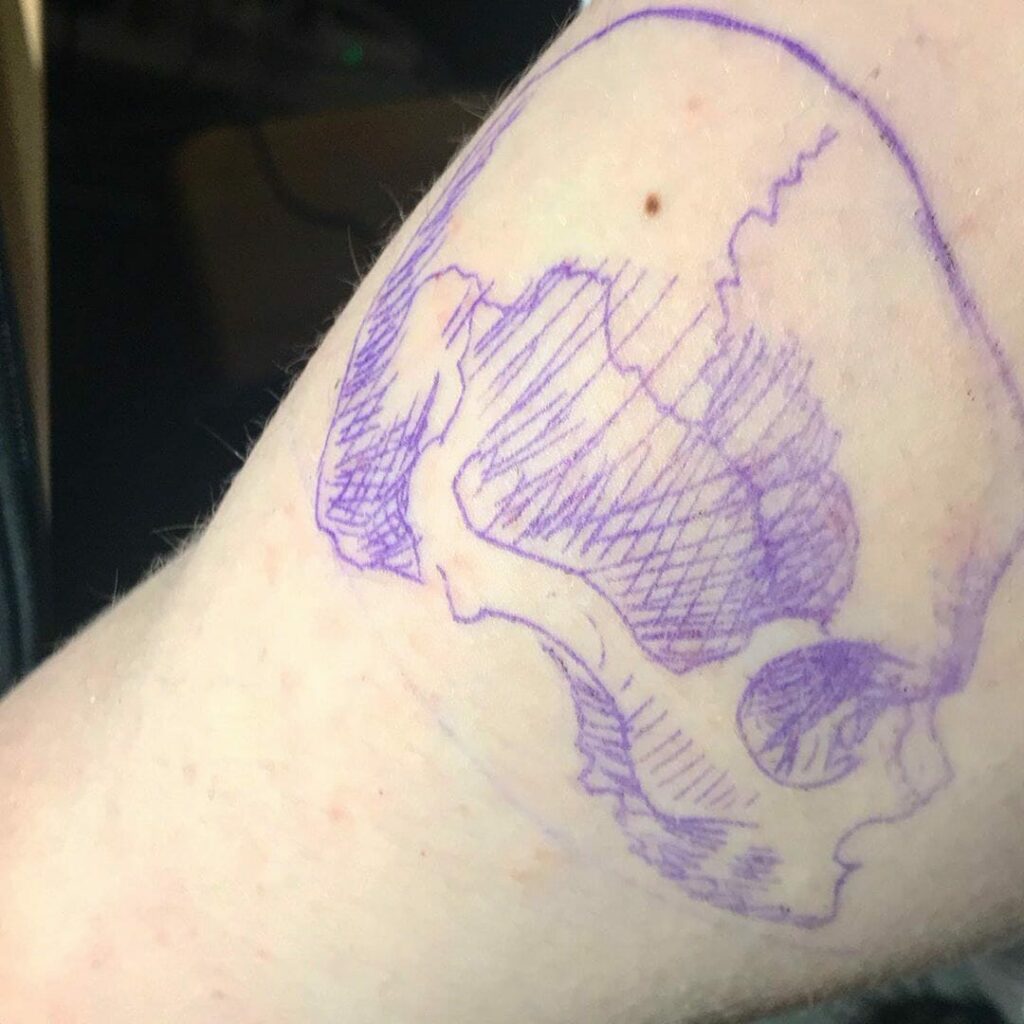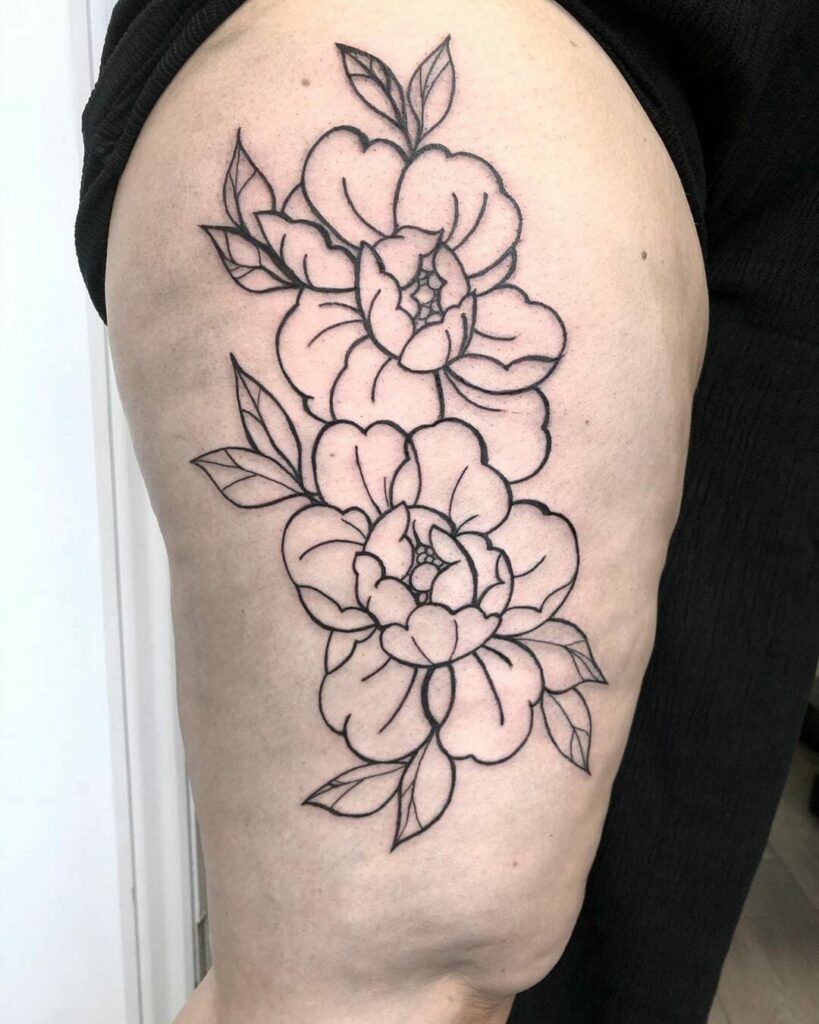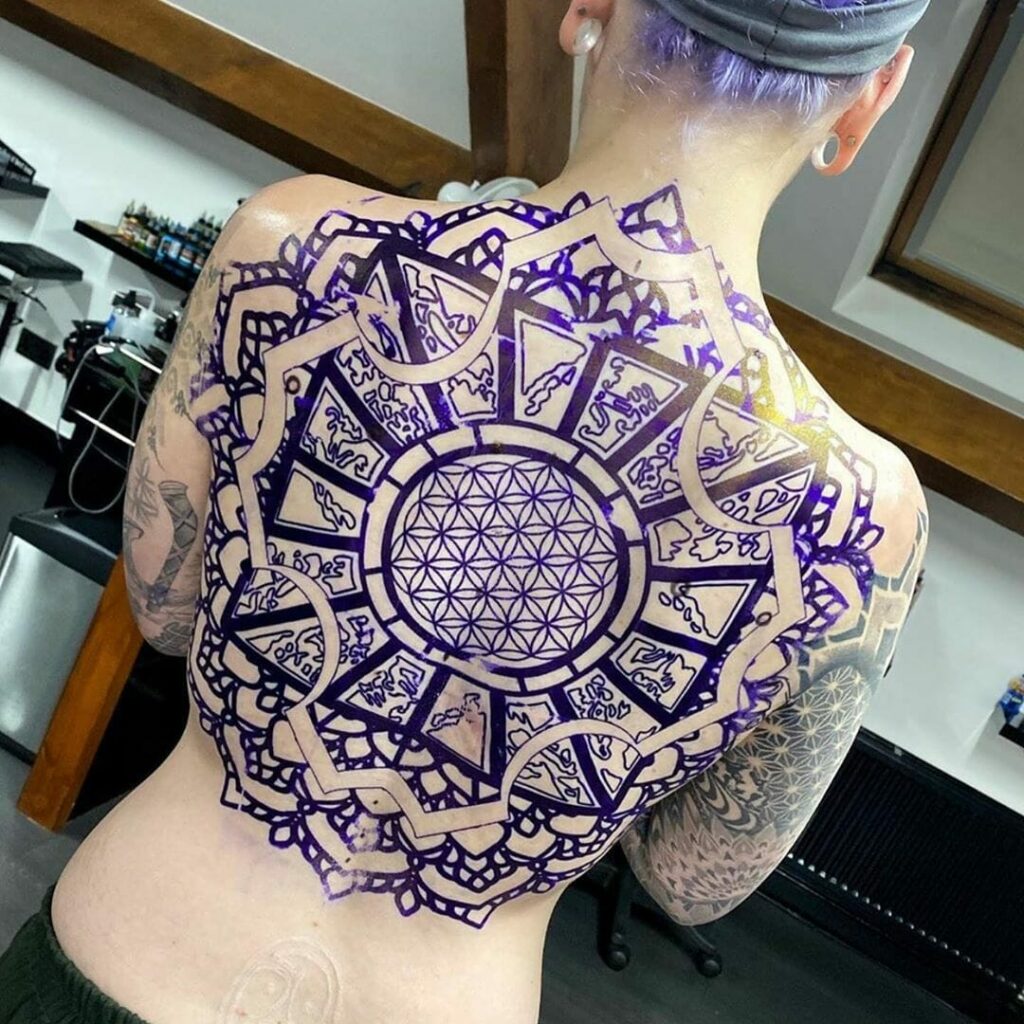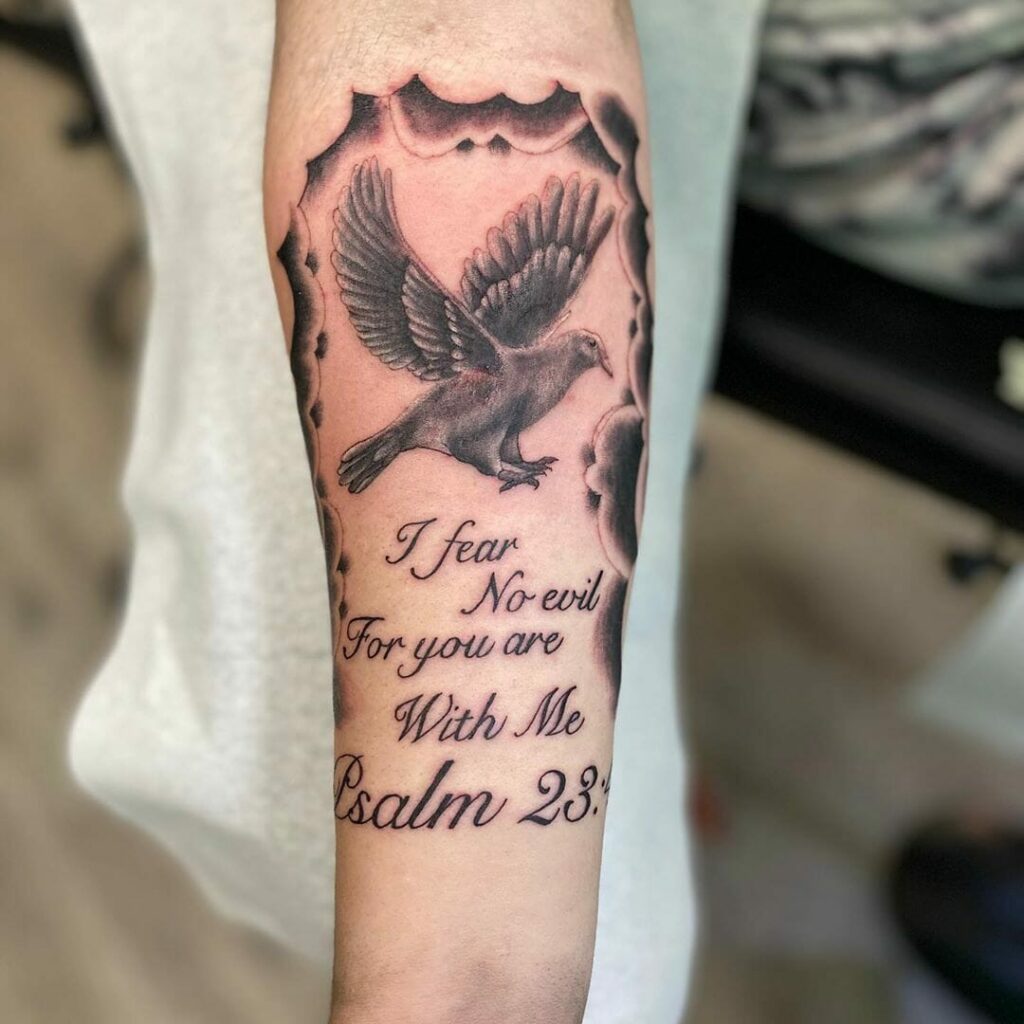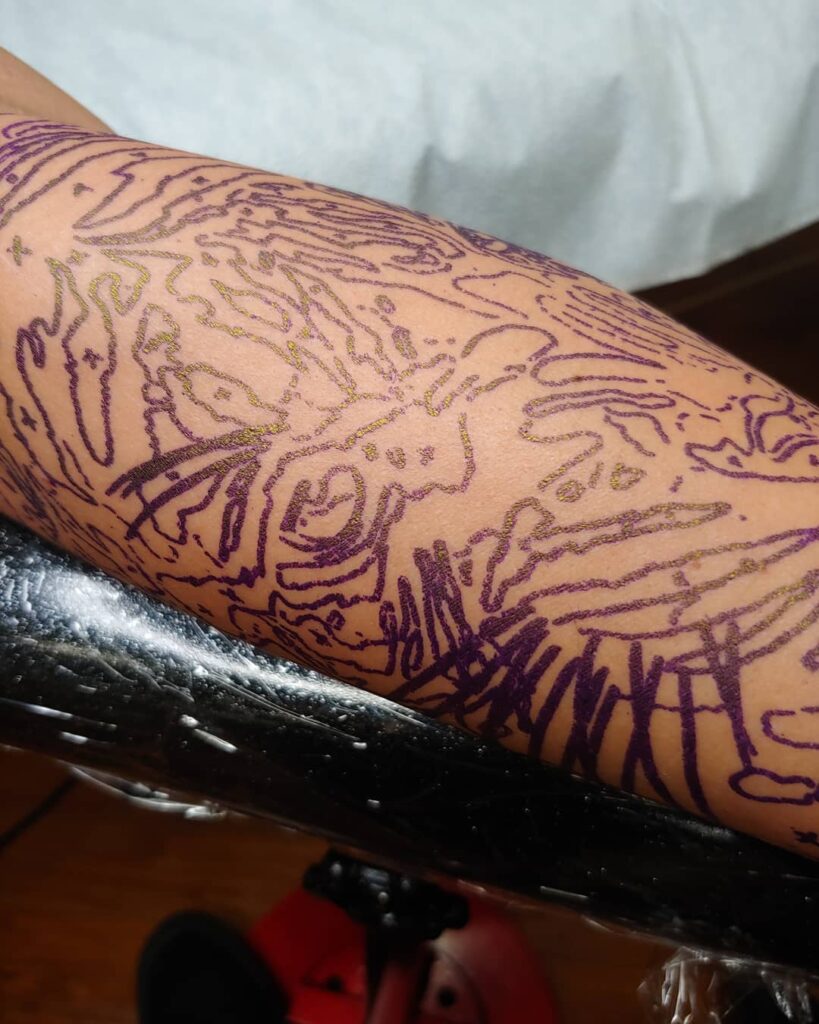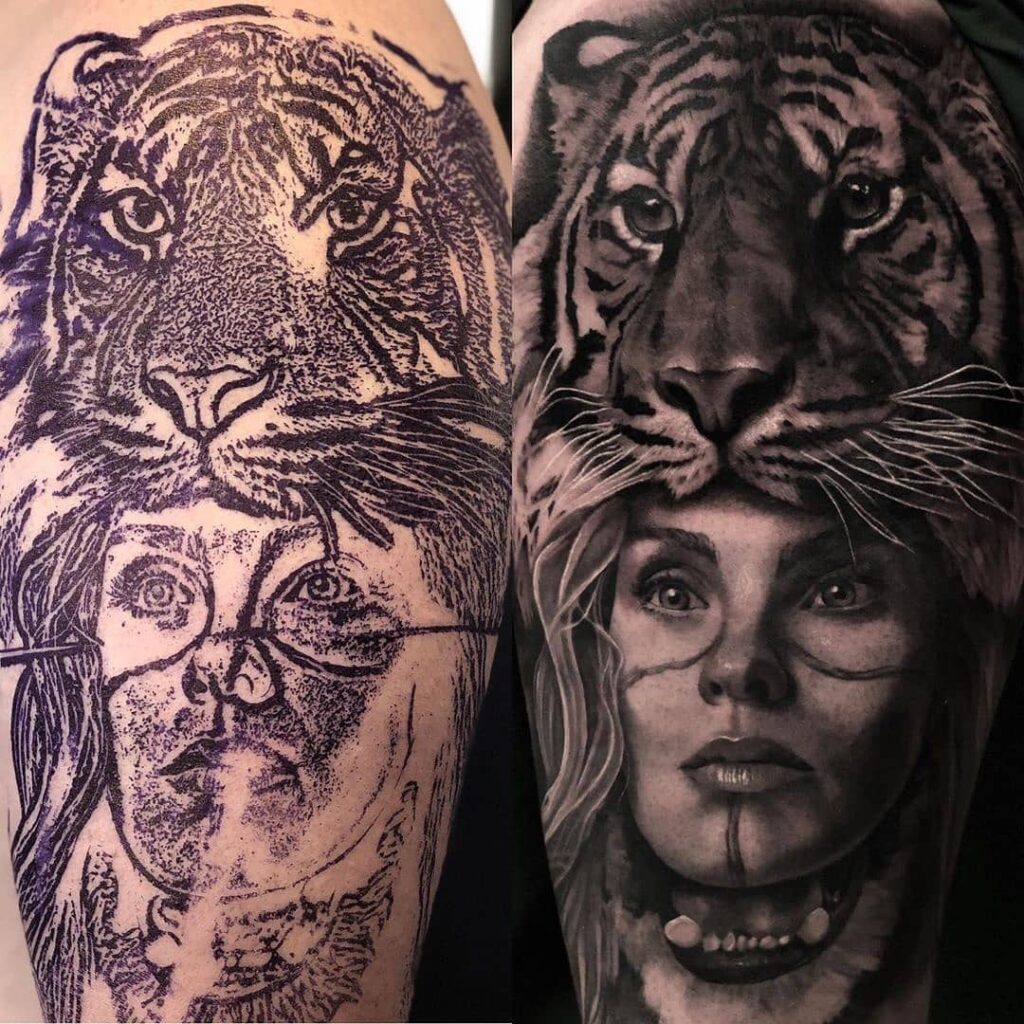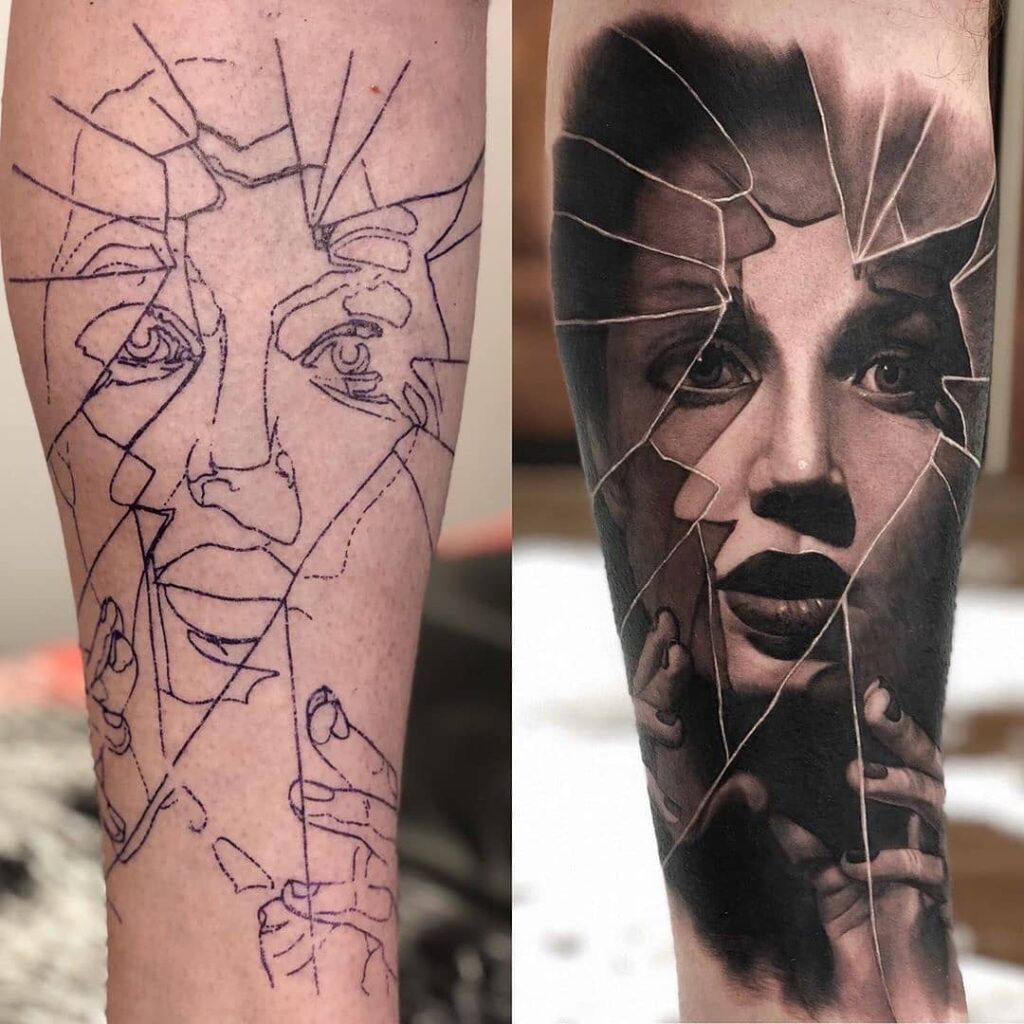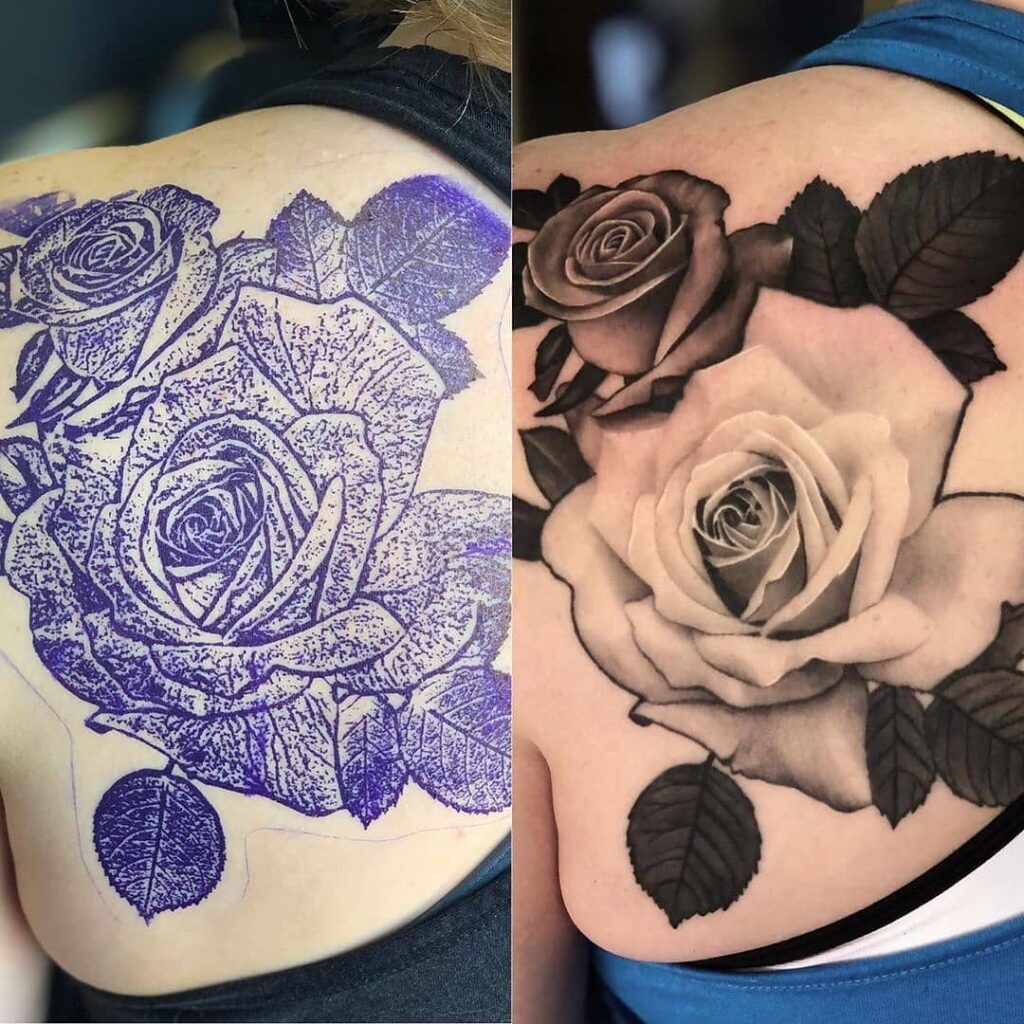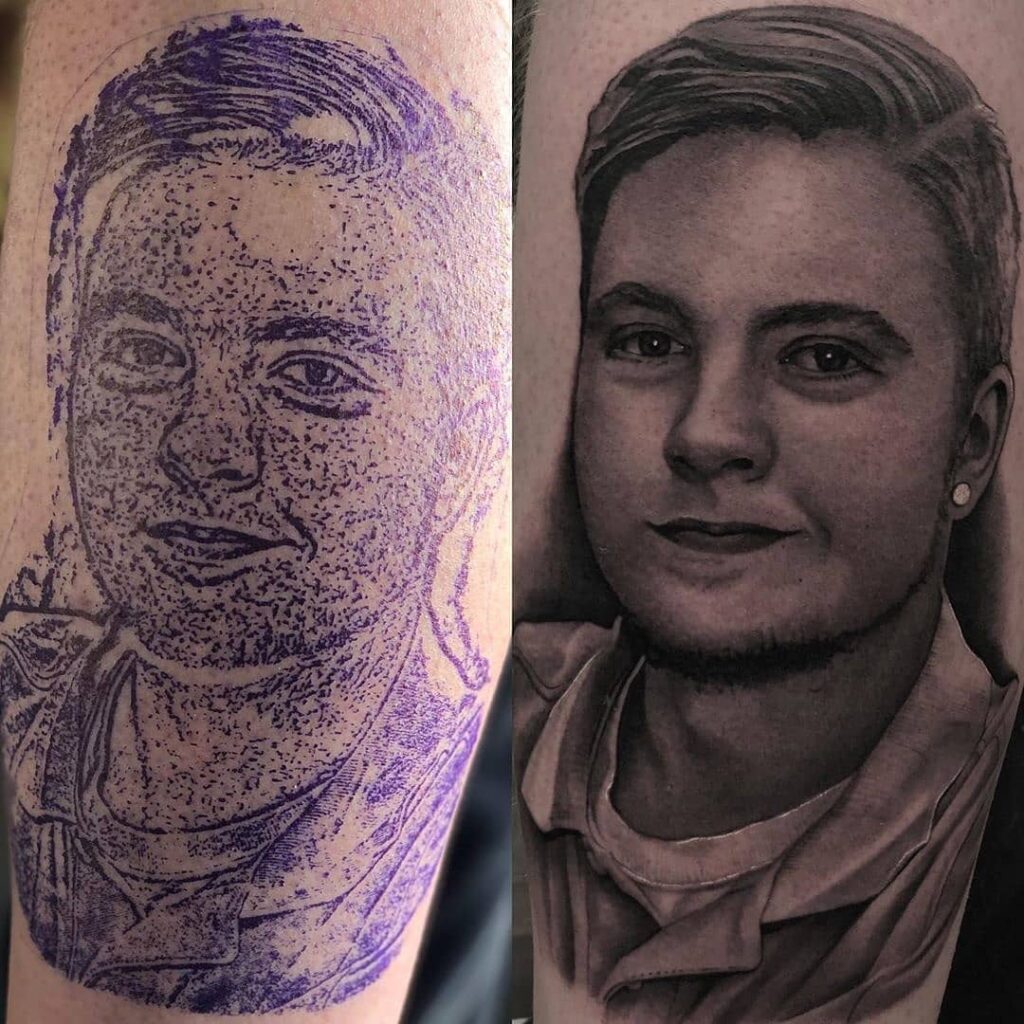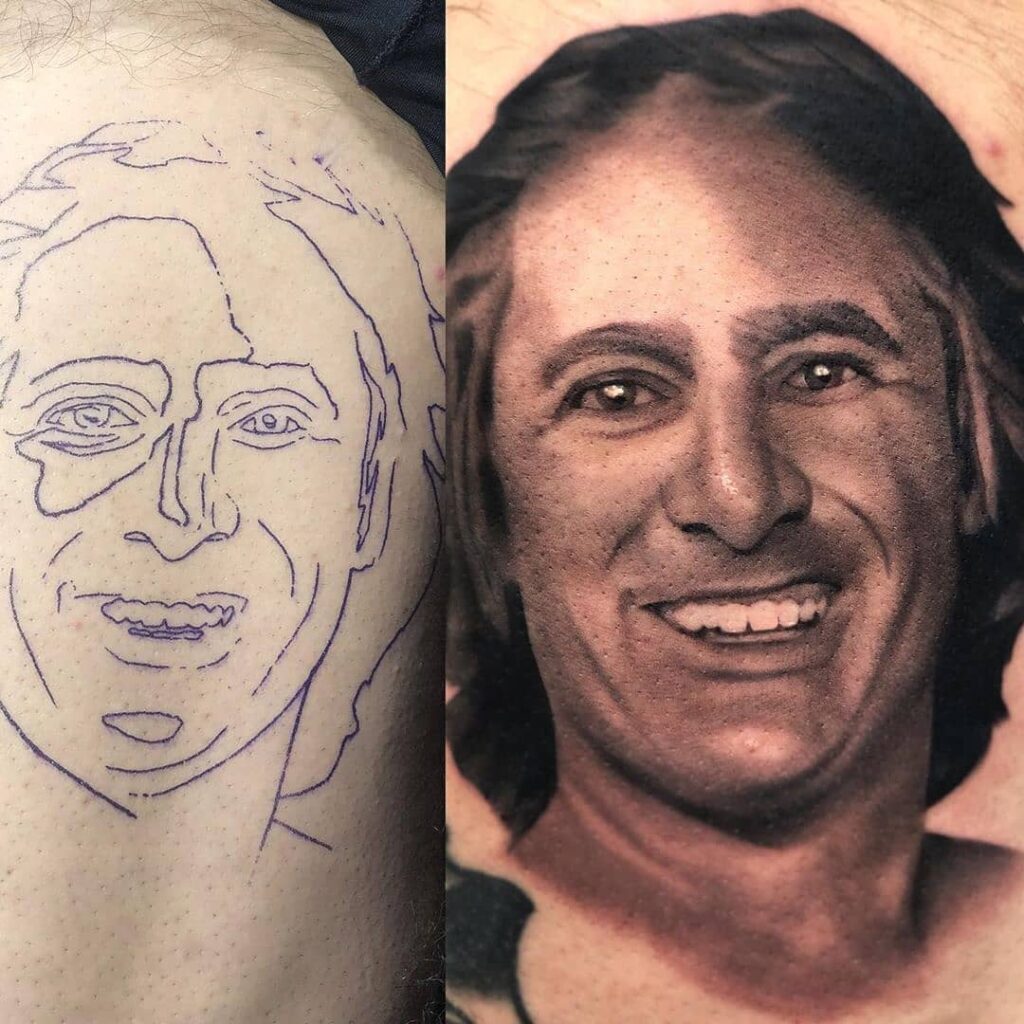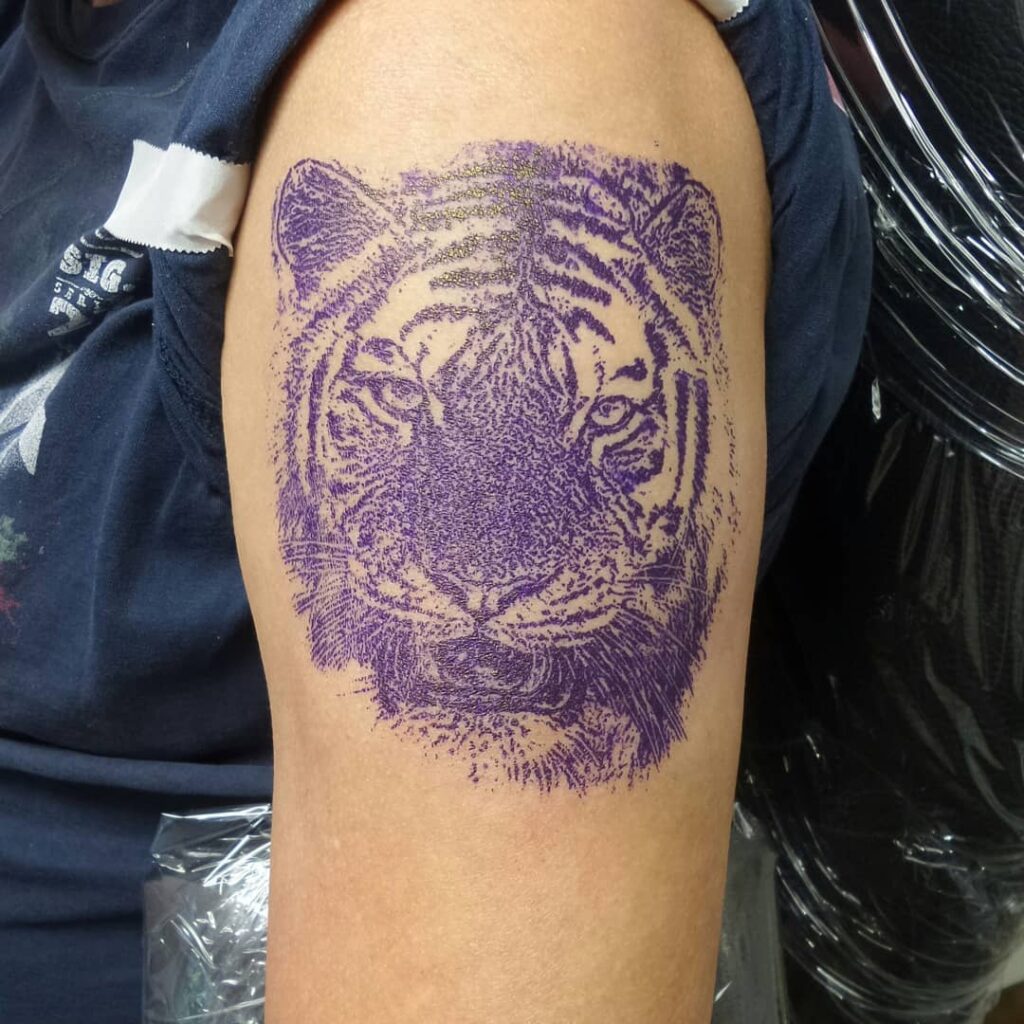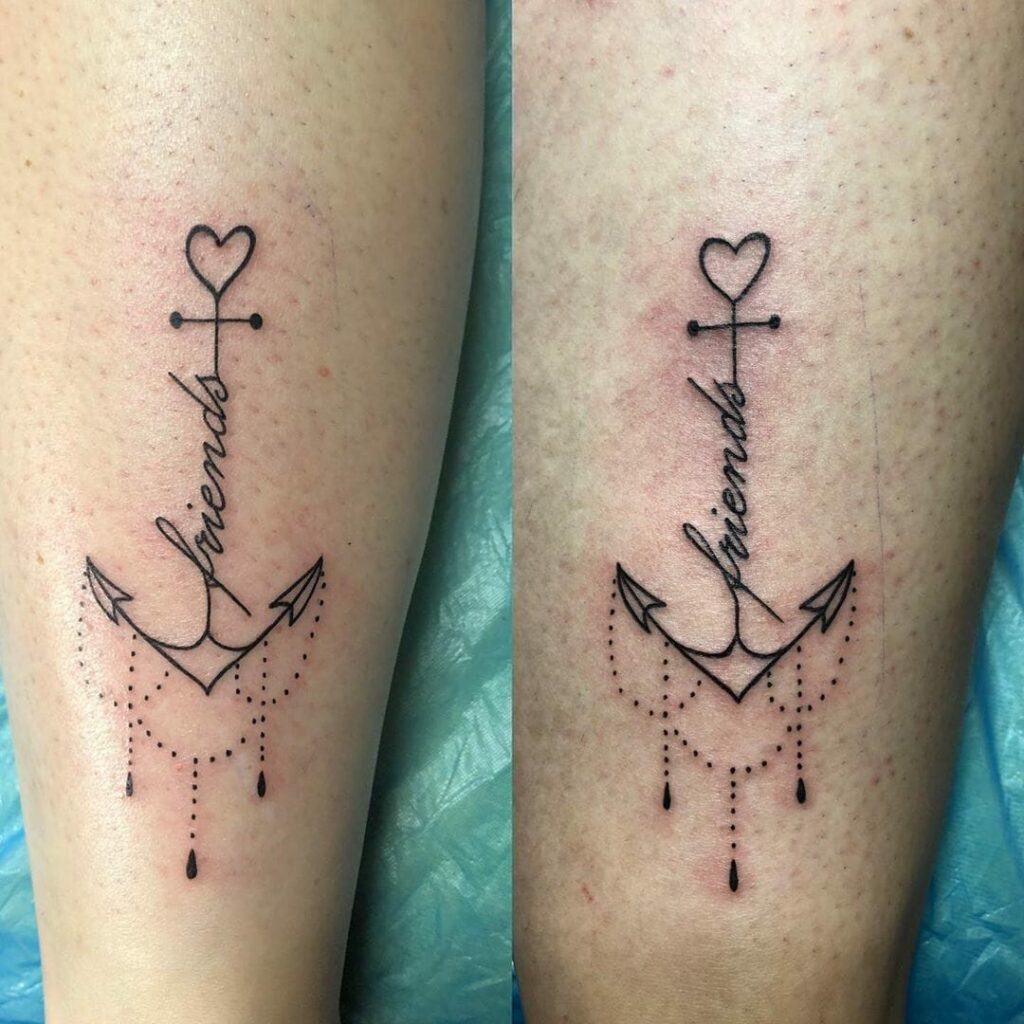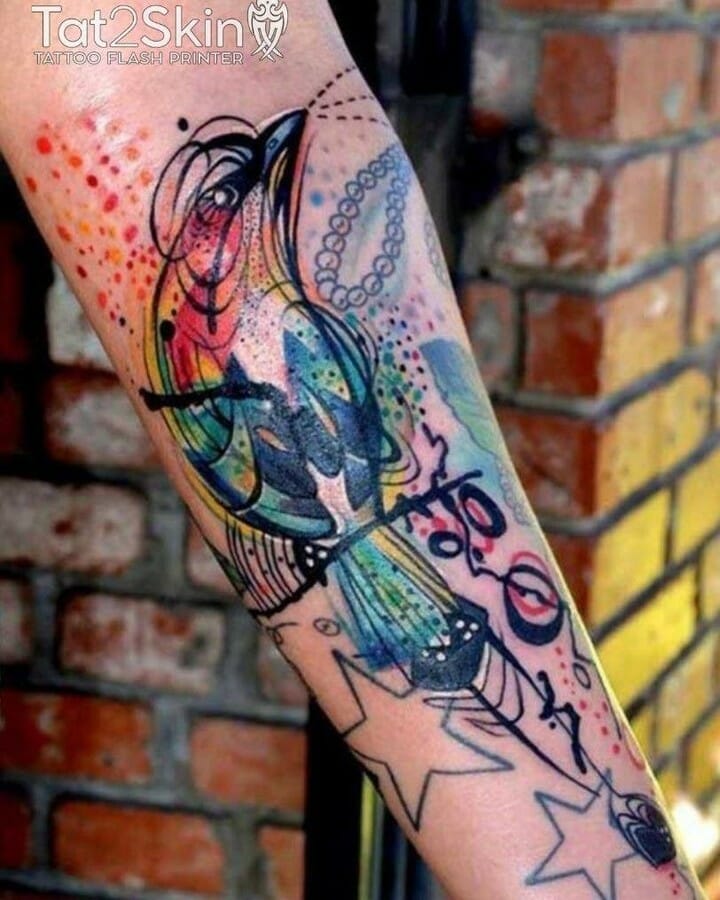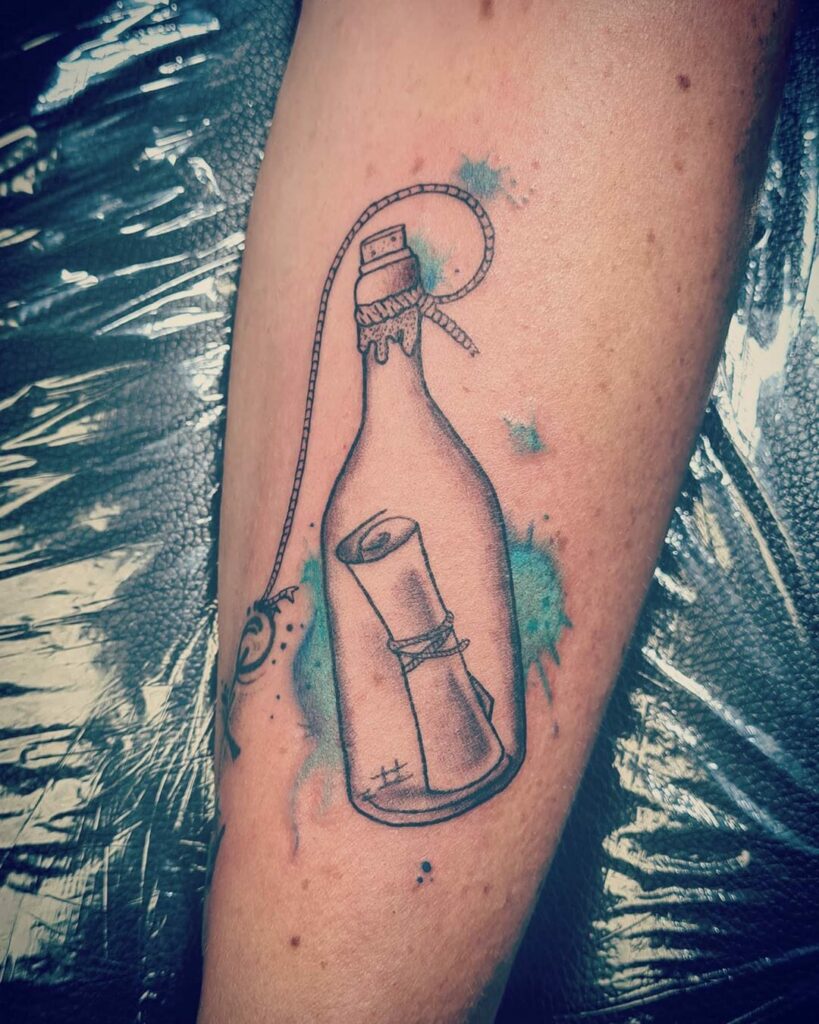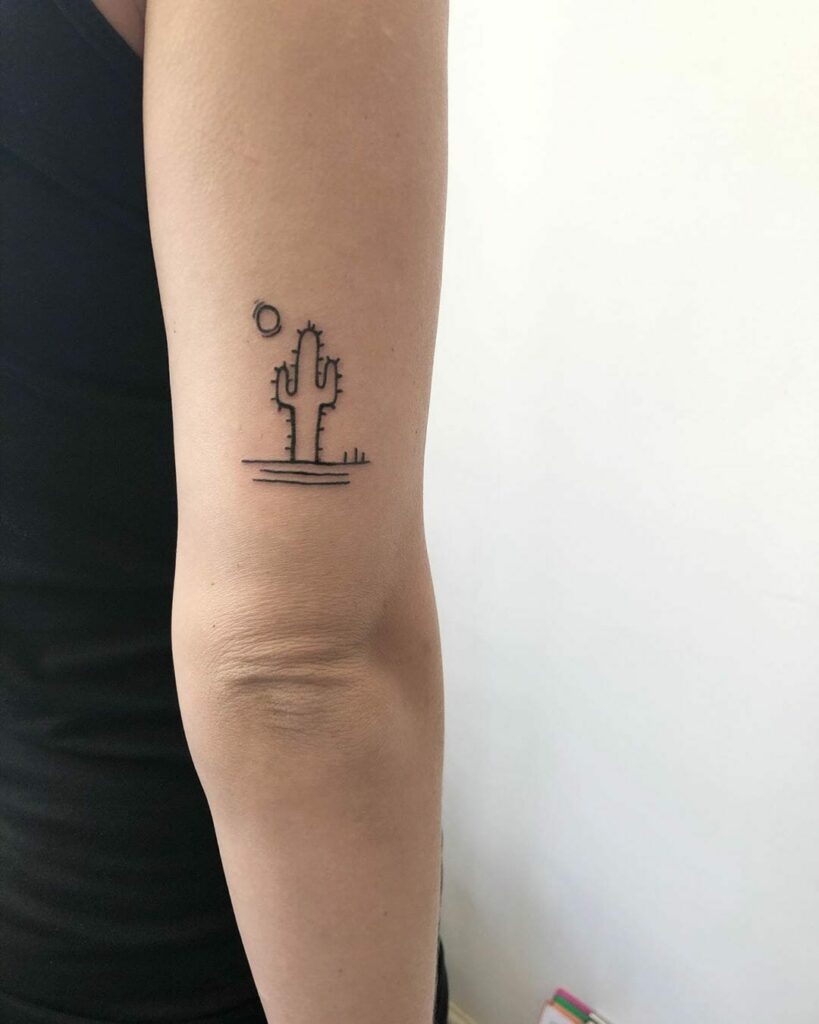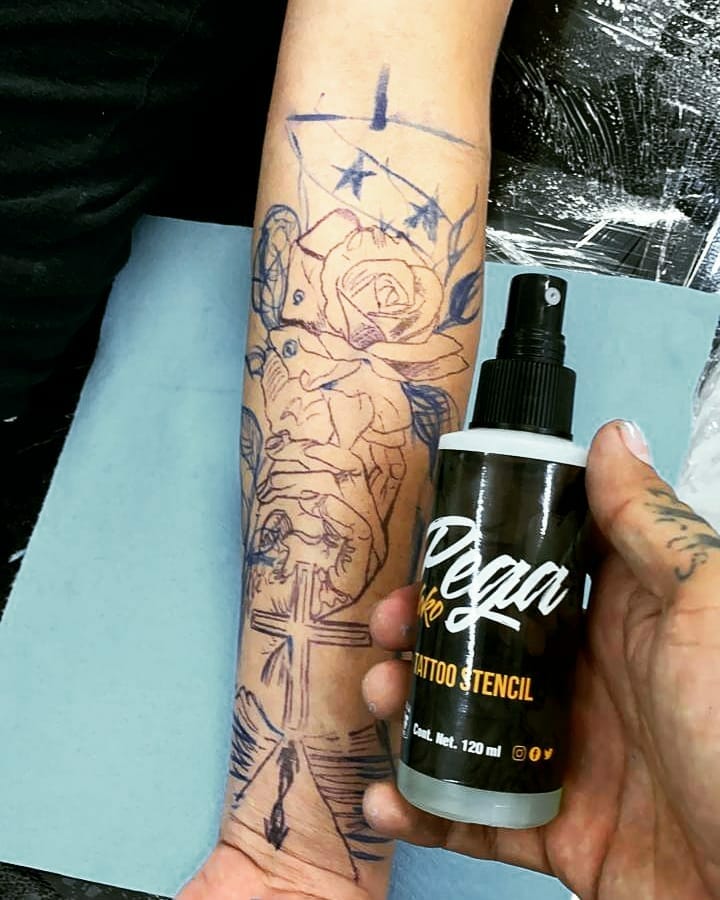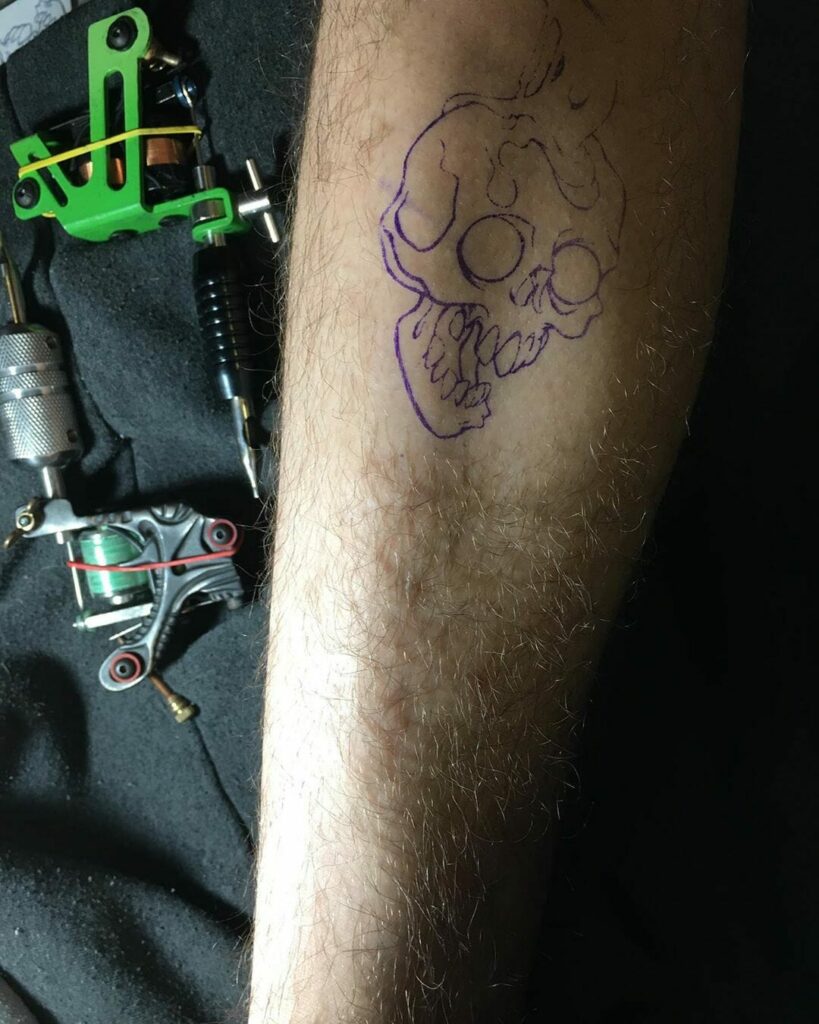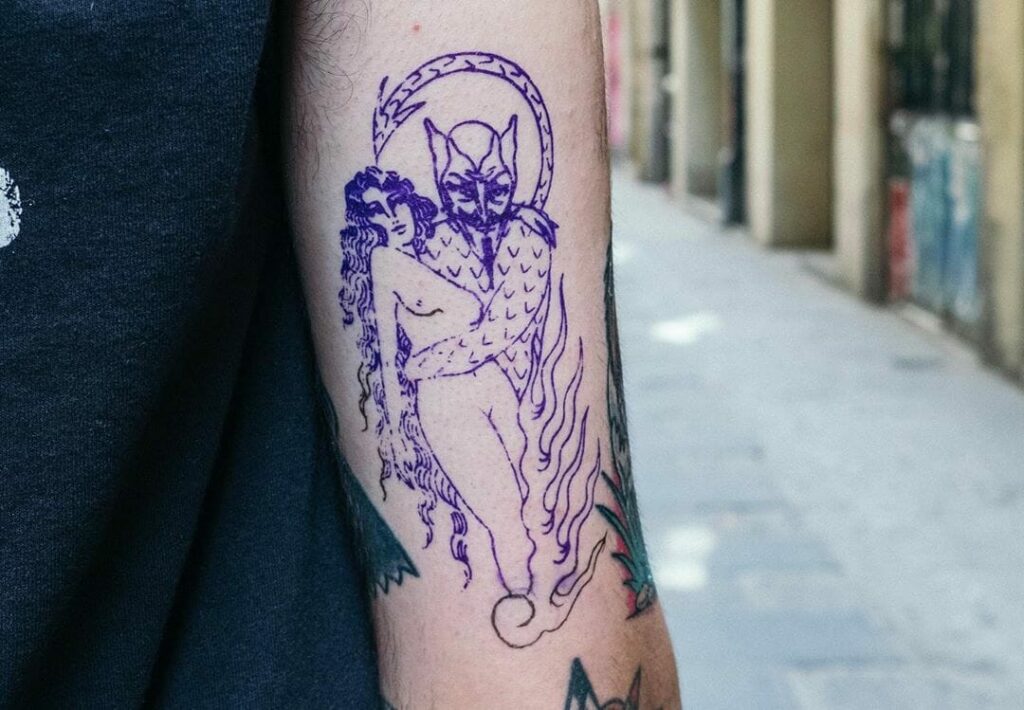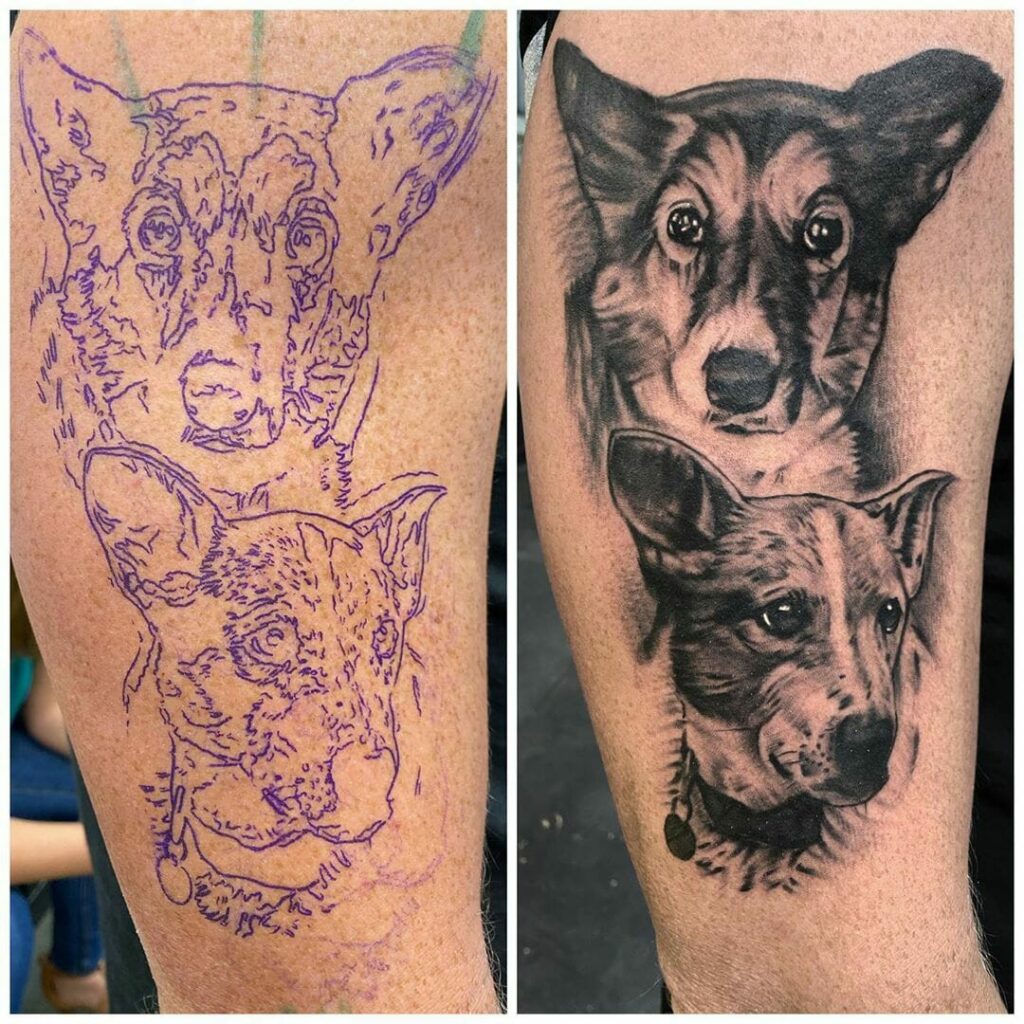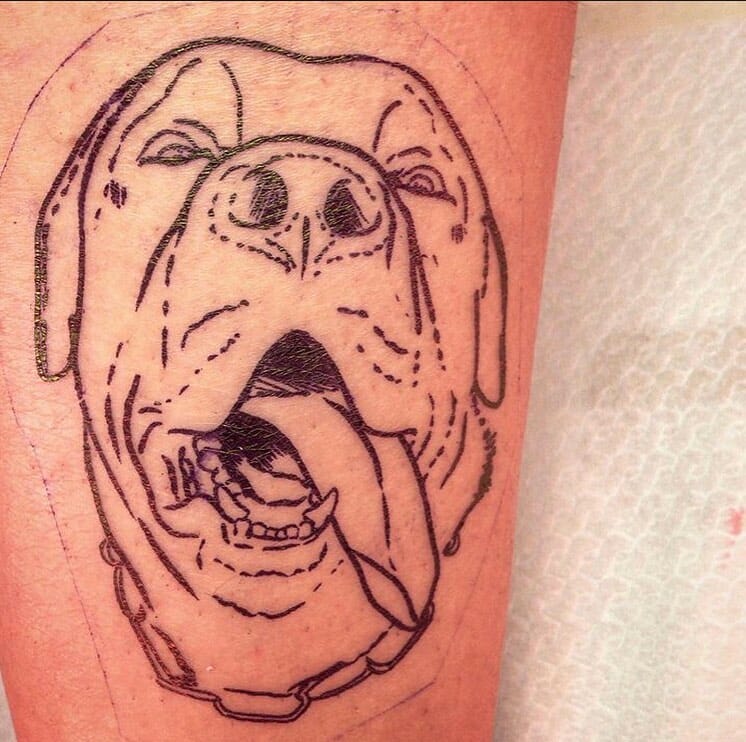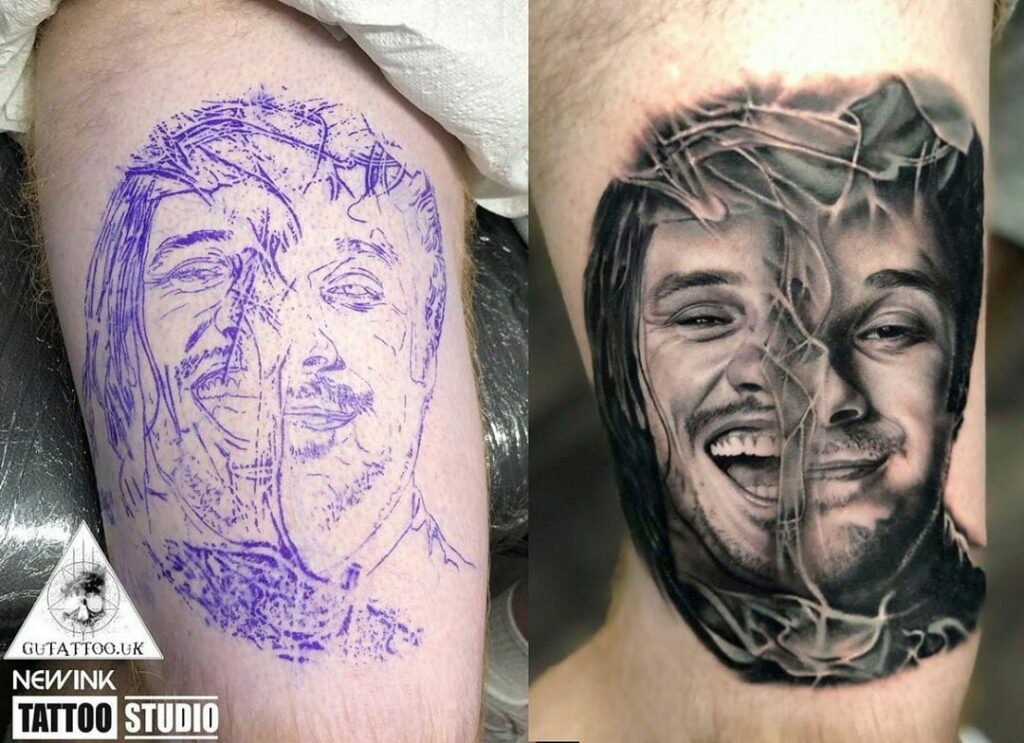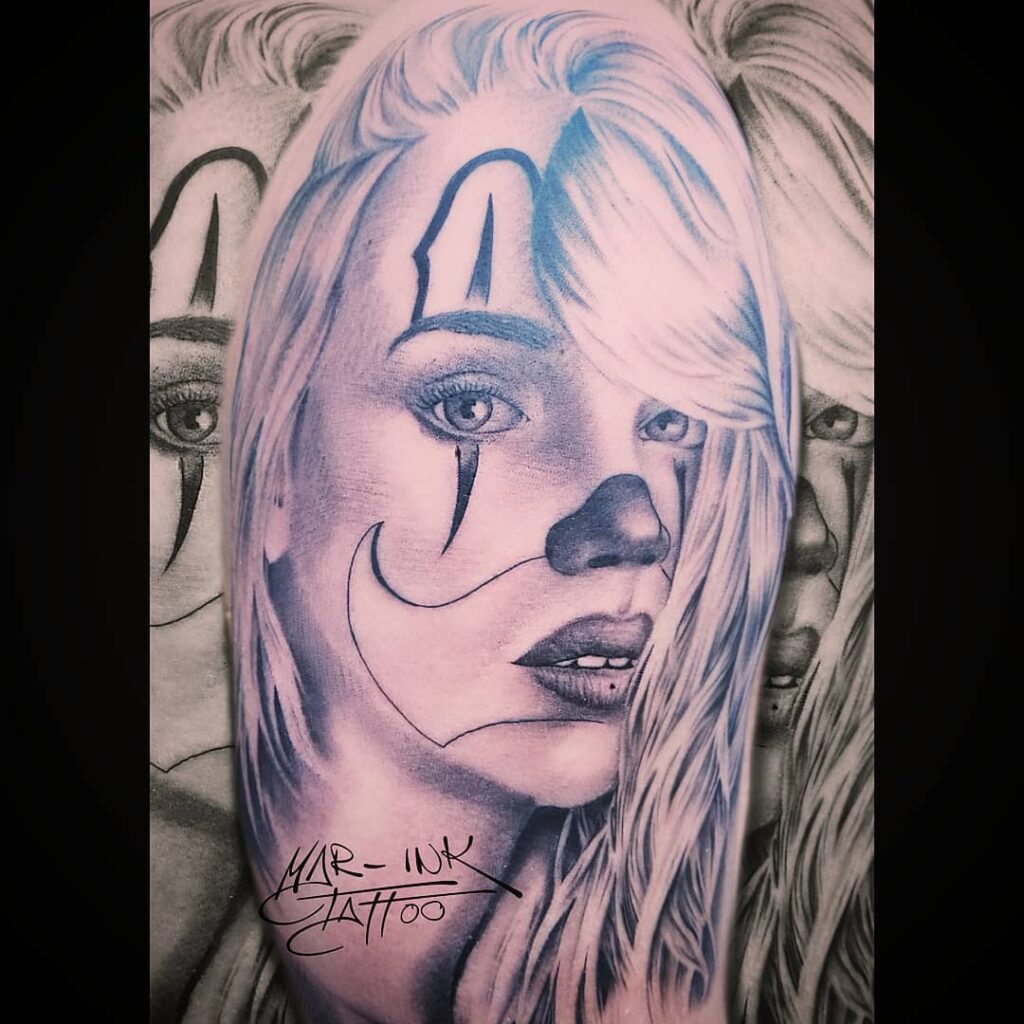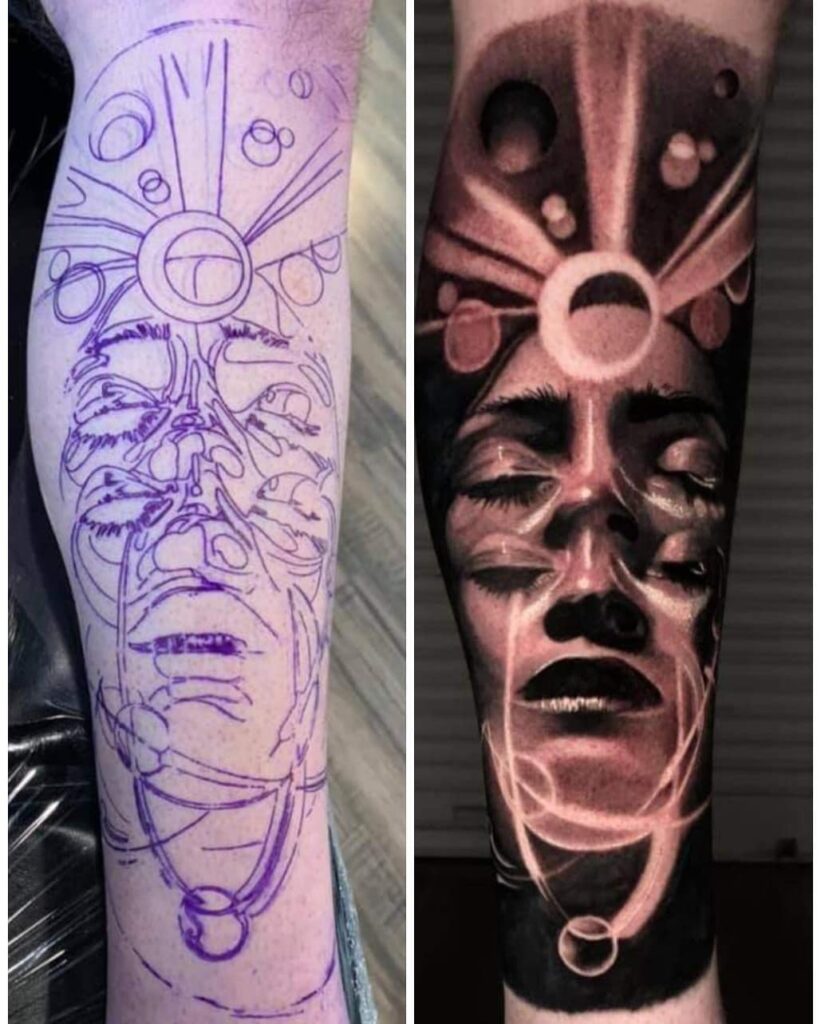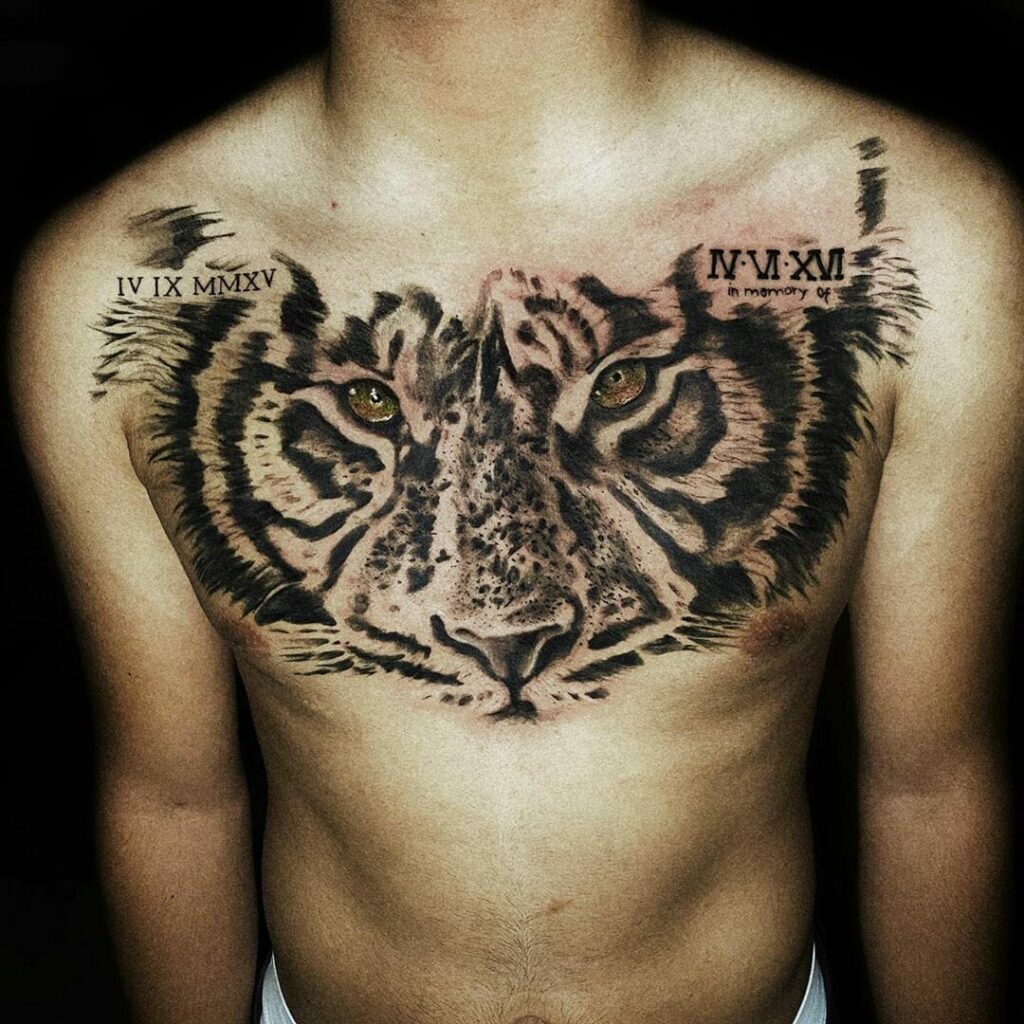 Feature image and all other images from Pinterest – Want your tattoo to look brighter? Try "Tattoo Balm"