Thinking about showing off your Lone Star State pride with a Texas sleeve tattoo? We've put together an inspiring list of incredible Texas sleeve tattoos to help you find the perfect design to get inked!
Texas boasts a rich history and culture, with numerous iconic symbols representing the state's unique spirit. Many choose to embrace the cowboy culture, a vibrant aspect of Texan heritage that's both theatrical and undeniably captivating. Elements such as lassos, cowboy hats, guns, or even bulls can be incorporated to emphasize this theme.
The key to an amazing Texas tattoo lies in the time and effort you invest, along with the creativity of your chosen tattoo artist. Together, you can craft a stunning Texas sleeve tattoo design that features the Texas flag, as well as personal elements that celebrate your love for the Lone Star State. Let your imagination soar and wear your Texan pride on your sleeve!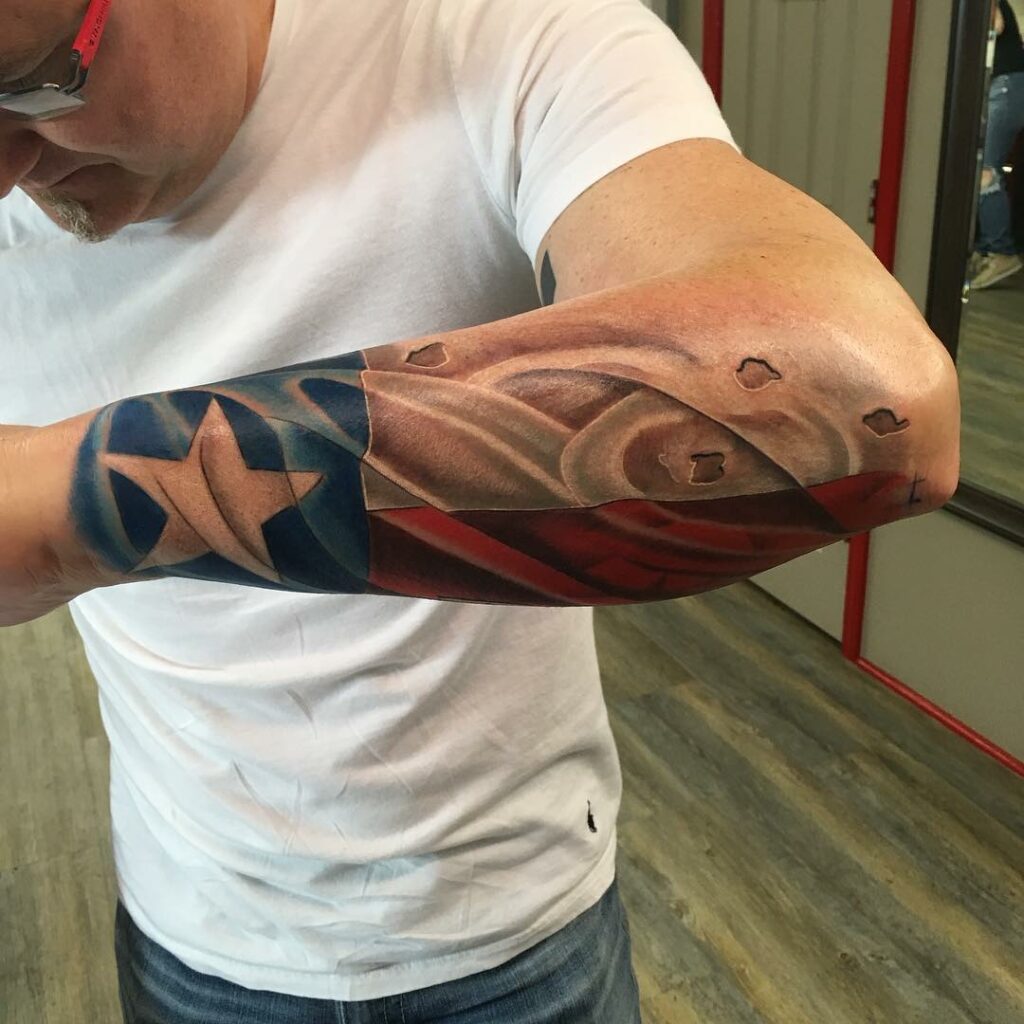 The Lone Star Tattoo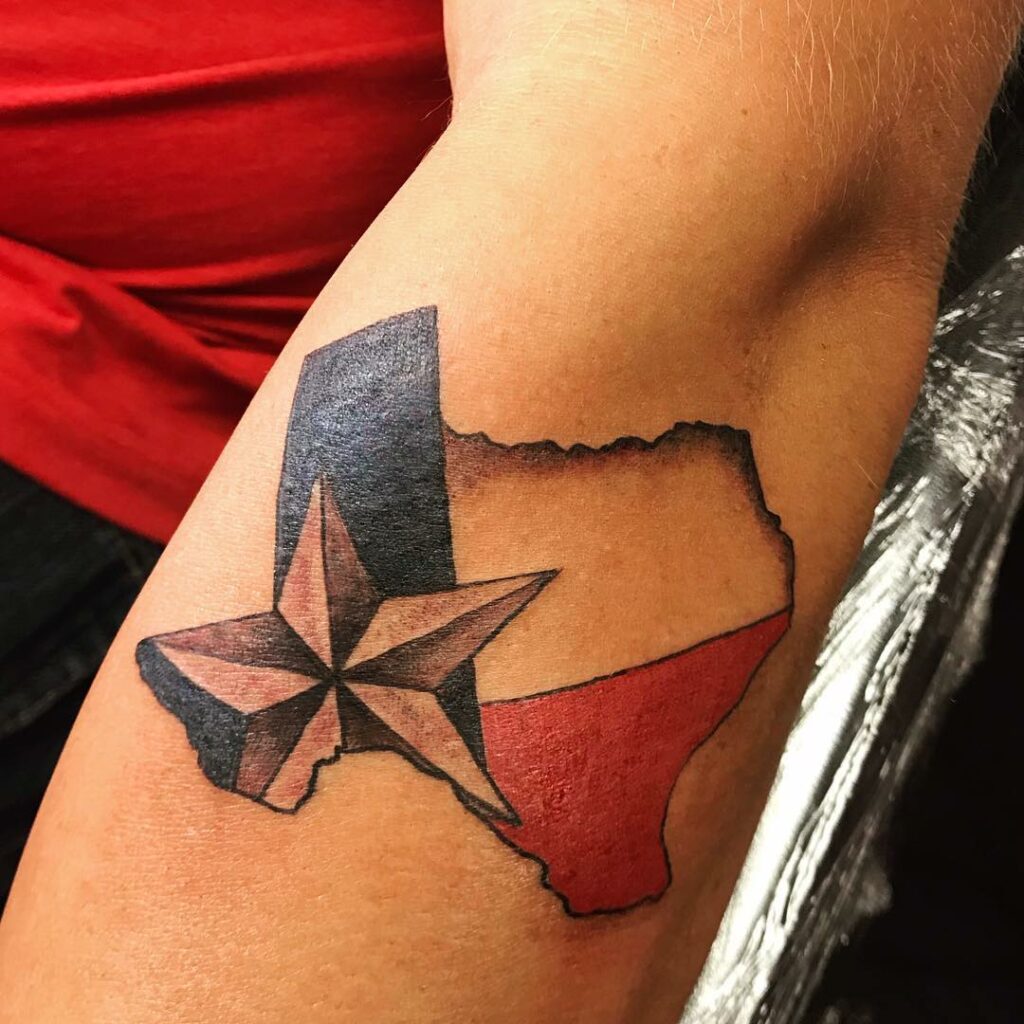 Texans are known for their pride in their state, and what better way to showcase it than with a Texas flag tattoo? These tattoos are not only popular but also unique, making them an excellent choice for anyone looking for their first tattoo. The Texas flag's blue, red, and white colors symbolize loyalty, courage, love, and purity, while the lone star represents Texas's independence from Mexico. You can also add other elements, such as state flowers or animals, to your tattoo design and create a Texas-themed sleeve. Instagram and Pinterest are great places to find inspiration for your tattoo design, and your tattoo artist can help bring your vision to life. With a Texas tattoo, you can declare your love for the Lone Star State forever.
Martin Arturo Crislobal III Tattoo
Texas is known for its bold and lively culture, and what better way to showcase your love for the Lone Star State than with a Texas state tattoo? This particular design is expertly crafted, but you can always personalize it by adding symbols that represent Texas, like the state flower or animal. Forearm tattoos are a great way to pay tribute to the state's motto of "everything is bigger in Texas." Don't be afraid to discuss alternative styles and techniques with your artist to create the perfect Texas tattoo that represents you. If you can't find a shop that can bring your vision to life, keep looking until you find the right one. Texas tattoos are a great way to show your state pride and inspire others to do the same. So, choose your colors and customize the design with your own words to make it uniquely yours.
The State Flower Tattoo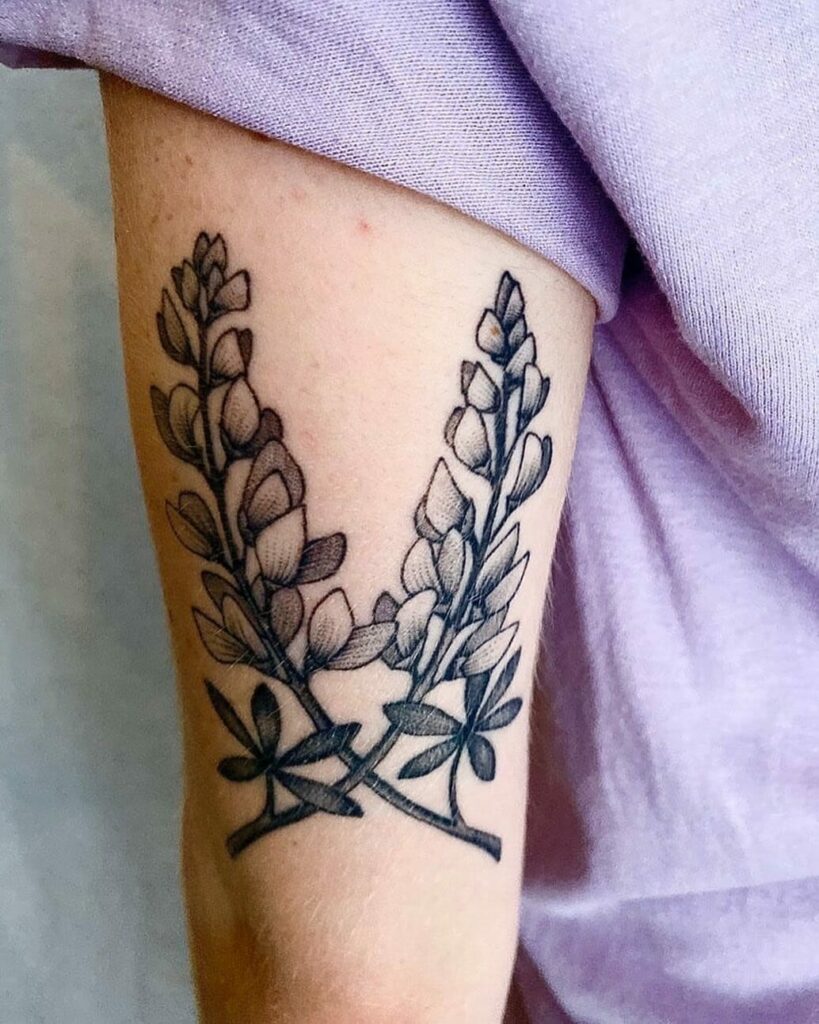 Bluebonnets are not only the state flower of Texas but also a popular choice for those looking to add a Texan touch to their tattoo. These big flowers, which bloom in the springtime, are known for their innate sense of happiness and color. Getting a bluebonnet tattoo allows Texans to express their pride and enthusiasm for their state. You can incorporate this flower into various tattoo designs, including Texas sleeve flag tattoos, traditional American tattoos, and half Texas tattoo sleeves. The tattoo can be inked on your wrist, chest, back, or leg, and you can ask your tattoo artist to use actual colors to bring out the beauty of the flower. Whether you get the tattoo alone or with friends and family, a bluebonnet tattoo will be a perfect way to tell your story of spirituality, bravery, and blessings.
The Bluebonnets Tattoo
The bluebonnets tattoo is a popular and simple design that is suitable for both men and women. Flowers are an essential part of human culture and represent a wide range of aesthetics and emotions. The bluebonnets, in particular, are beautiful blue flowers that bloom in the spring and are found throughout the United States, with two species being exclusive to Texas. It is the official state flower of Texas and is a popular choice for Texans who want to show their state pride. While this design is simple, you can always add more detail to it by looking up references online. It can be inked on various parts of the body, such as the wrist, chest, or back, and can be a great addition to a Texas flag tattoo sleeve. Additionally, this tattoo can also be used to represent the love and bond between a parent and daughter.
The Skull Ranger Tattoos
The iconic Texas star holds a special place in the heart of Texans and is steeped in rich history. It is closely associated with the brave Texas Rangers who patrolled the wild west and are revered as a symbol of pride for the state. This intricate design features a burst of vibrant colors that give the tattoo a lifelike appearance, as if it's popping out of your skin. You can personalize this tattoo to your liking by incorporating other Texas-related elements, such as the state flag or wildflowers. A skilled tattoo artist can even turn this design into a stunning Texas flag tattoo sleeve, covering your arm with the essence of Texas pride.
The Cowgirl Tattoo
The cowgirl is a classic symbol of the Old West, and cowgirl tattoos have become a popular trend in Texas tattoo culture. This design is perfect for those who want to showcase their love for pinup style tattoos, with a nod to the vintage era of rural America. Many people prefer to keep the cowgirl tattoo design traditional, with bold lines and classic colors. Whether you choose to ink it on your arm, leg, or chest, the cowgirl tattoo is a timeless piece of art that will showcase your love for the Wild West.
The Cowboy Boots Tattoo
Cowboy boots are a staple of western wear, not just for their style but also their practicality. They were essential for getting the job done, with smooth soles and high heels that allowed for standing in the saddle without slipping while roping a steer. Boots and spurs also represent the rugged determination to face daily challenges and steer your life in the direction you choose. These tattoo designs can be inked on various parts of the body, such as the chest, leg, or back, depending on personal preference. You can also pair them with piercings to complete the look. Whether you're a cowboy or cowgirl at heart, a boots and spurs tattoo is sure to showcase your love for the western lifestyle.
Red Indian Tattoos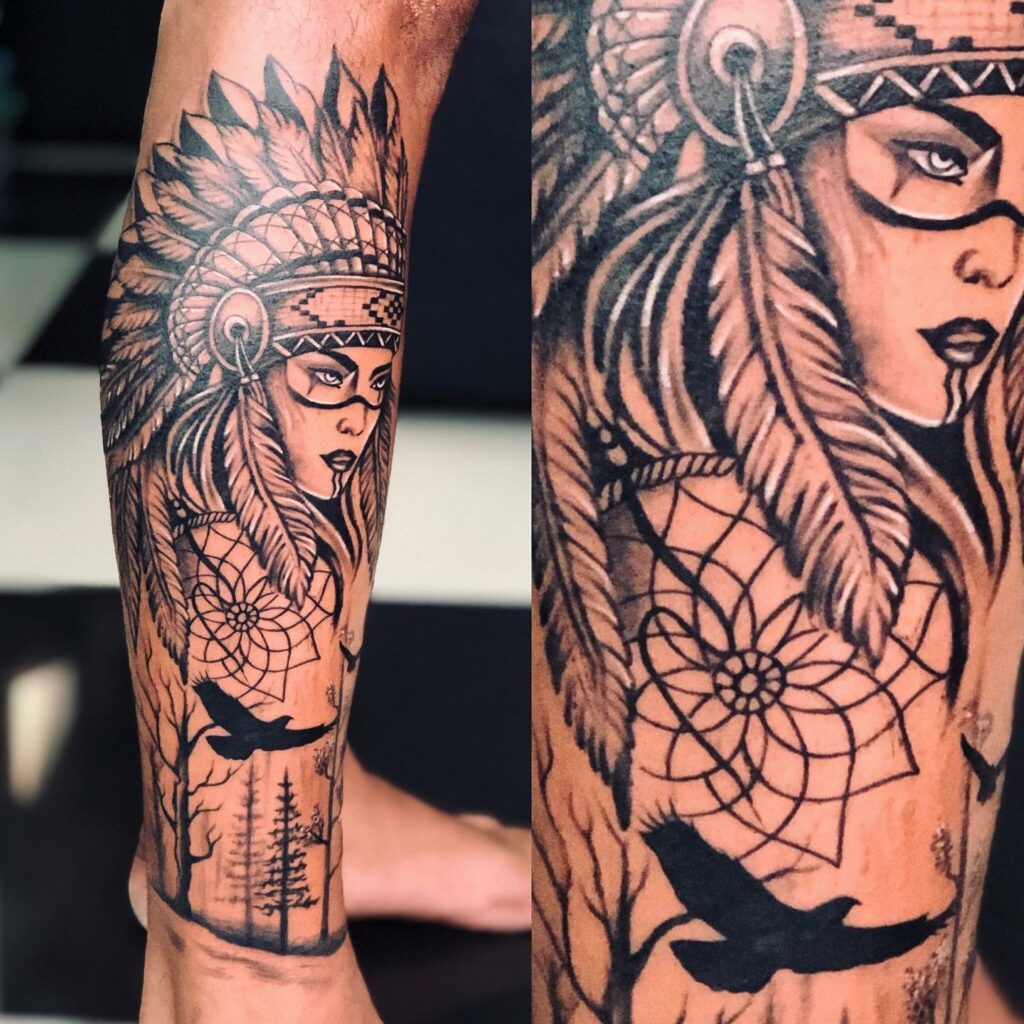 Native American culture has a significant history in Texas, and their presence is felt even today. For those who want to celebrate their roots and culture, Native American tattoos are a perfect way to do so. The intricate designs and symbols used in these tattoos are inspired by their spiritual beliefs, making it an essential part of their daily life. Tribal tattooing was also an essential aspect of their culture, and these tattoos were often seen as a religious activity. Today, Native American tattoos continue to be popular, and people from all walks of life can get them inked to honor their origins and beliefs.
Native American Tattoos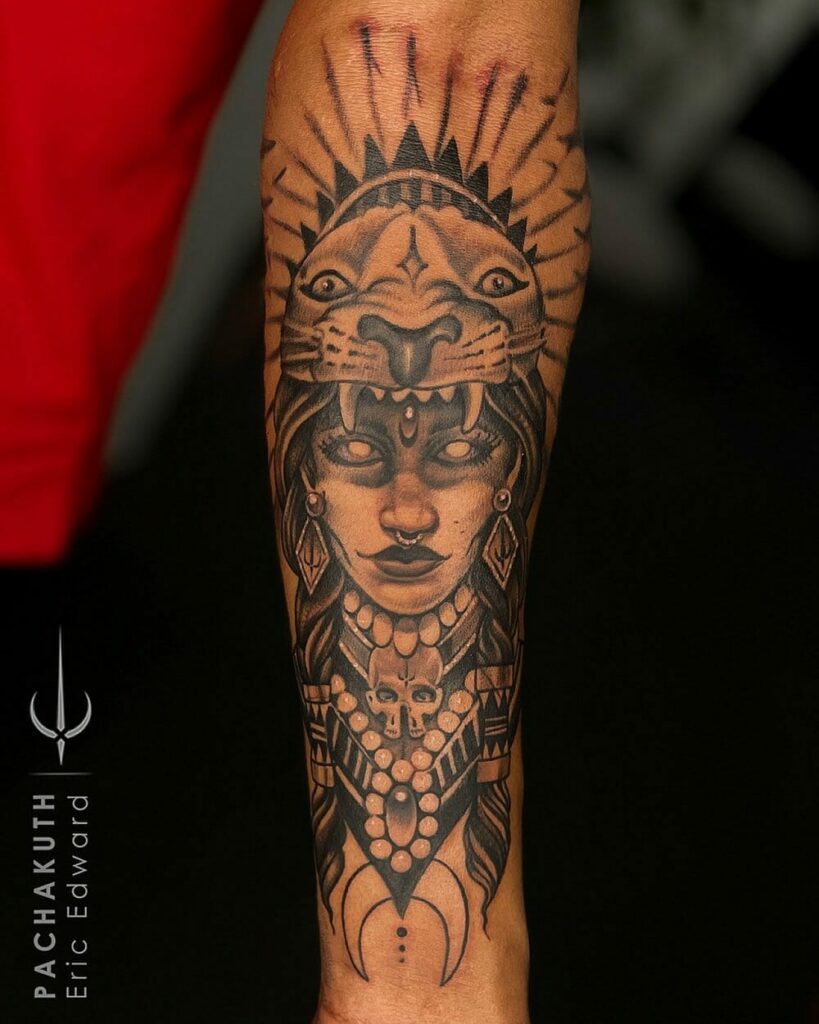 Native American tattoos have a deep-rooted cultural significance that makes them an excellent choice for Texans who want to celebrate their origin and the history of the state. With a wide range of symbols to choose from, including Native American faces, eagles, and other artefacts, you can select a design that resonates with you and reflects your connection to the rich Native American heritage of Texas. Each symbol holds a unique meaning and varies across different tribes and cultures of North America. Make sure to find an experienced tattoo artist who can bring your vision to life with precision and creativity.
288 Texas Tattoos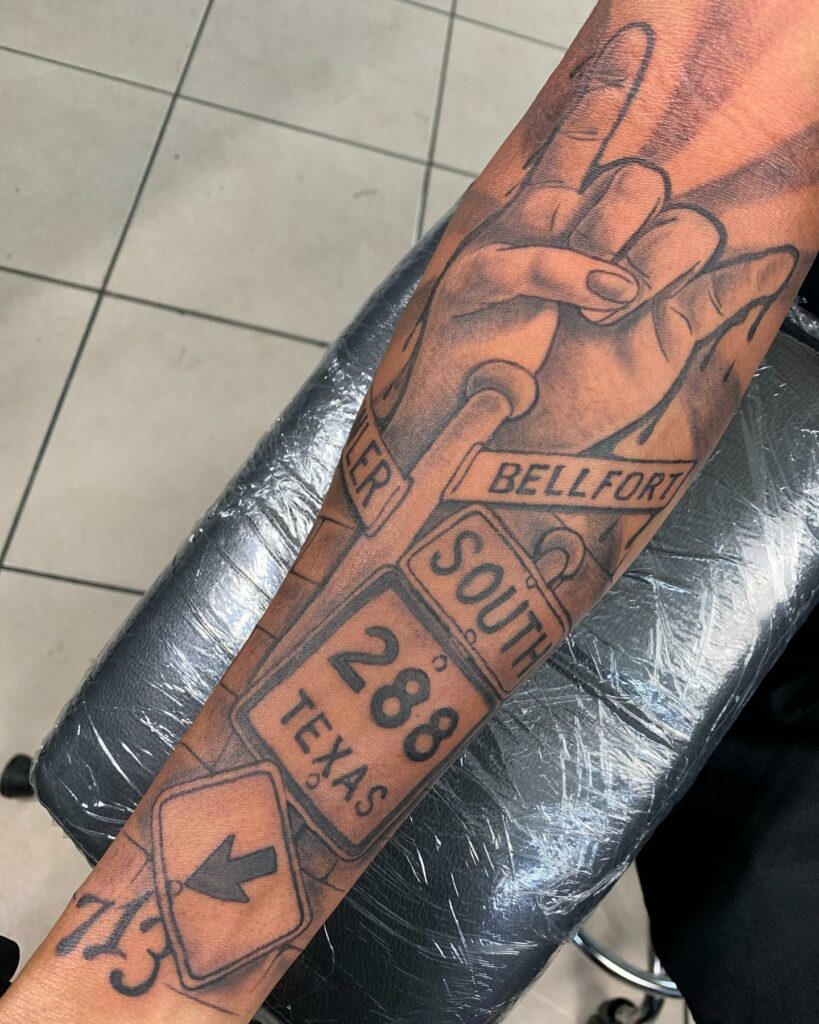 This Texas tattoo design highlights the famous routes of the state, which are well-known worldwide and are a popular subject for tattoos. If you're searching for ideas for a Texas sleeve tattoo, this design is a great place to start. It's a perfect example of a versatile sleeve tattoo that can be customized to suit all ages and styles.
American traditional tattoos are known for conveying deep emotions such as love, pain, and pride through their iconic designs. They have a rich history and a timeless appeal, making them a popular choice for tattoo enthusiasts of all backgrounds.
feature image from Pinterest