Everyone has a fascination with tattoos but there are a few trendy tattoo ideas that everyone likes and decides or at least thinks to get it. So let's find out.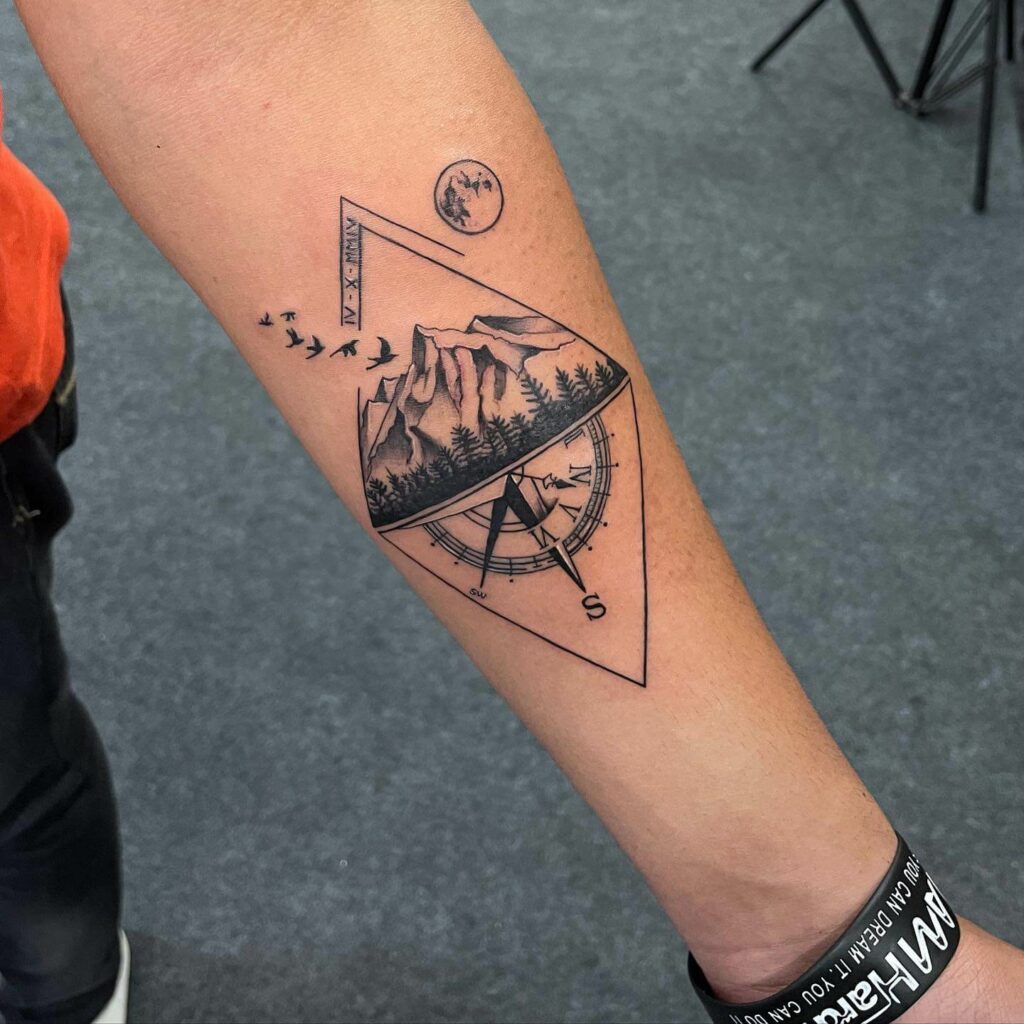 Tattoos were utilized in many civilizations to reflect a person's social rank, rites of passage, and familial status.
They were also employed for therapeutic purposes at times. Every tribe has its own patterns and techniques; however, the majority of tribal tattoos are black.
Tribal tattoos are distinguished by their use of bold line patterns, repetitive patterned designs, components, bold black lines, and religious and mythical symbolism. The Hawaiian floral, Indian motifs, alphabet, and rose tattoos are the most famous tribal tattoos. Traditional tattoos, sometimes known as old-school tattoos, are based on traditional American or Wild Western tattoo styles. Ancient tattoos are possibly the oldest of all tattoo types. Most sailors all around the world have used them to distinguish themselves from others. They typically have aggressive, black outlines and a limited color palette of red, yellow, and black. Purple was later added to the palette.
Sparrow tattoos, eagle tattoos, needle tattoos, native American tattoos, heart tattoos, hook tattoos, marine tattoos, navy and army insignia, blade tattoos, rose tattoos, and gypsy design tattoos are some popular traditional tattoo designs. Many tattoo styles, including old school, and folk art, are incorporated into the new school tattoo style. This tattooing style employs the strong outlining style of old-school tattoos. However, unlike old school tattoos, which used a restricted color contrast, new school tattoos use a variety of vibrant hues. They don't employ reality because the tattoo's details are exaggerated and symbolize graffiti style. New school tattoos contain fantasy subjects and allow artists to be very creative.
Black Trendy Airbrush Tattoo
Blackwork tattoos, often known as neo-tribal tattoos, are done with solid black ink. These tattoos make extensive use of linework and dotwork, as well as vast regions of black tone, black coloring, unique motifs, visual design, and symmetrical and complicated geometrical designs. These tattoos use simple motifs and symbols. Polynesian art and tattoos have a strong influence on them.
The historic Polynesian tribes used all-black tattoos to display their identity, ancestry, and social standing, as well as their ideals of combat or religious beliefs. The artist has done a brilliant job, and the detailing done on the tattoo is worth admiring. The best thing about this tattoo is that it is just not specifically tattooed by men, but it can also be made by women.
The Trendy Tattoo Placement Artwork
Because of their line quality and style, illustrative tattoos are easily identified. They appear so lifelike that they are frequently misidentified as marker markings on the skin. Dotwork, linework, parallelism hatching, tiny dashes, stippling, and cross-hatching are all methods used in the illustrative tattooing style. To achieve a specific texture or effect, many methods of putting the ink are used.
Geometric tattoos are frequently employed in illustrative tattoos due to their similar origins and approaches. The tattoo is no doubt unique, but it would look more attractive if bright colors could be added to the same tattoo. The main thing before getting a tattoo is to know its meaning so that one can be happy with it throughout their life.
Trendy Tattoos With Meaningful Design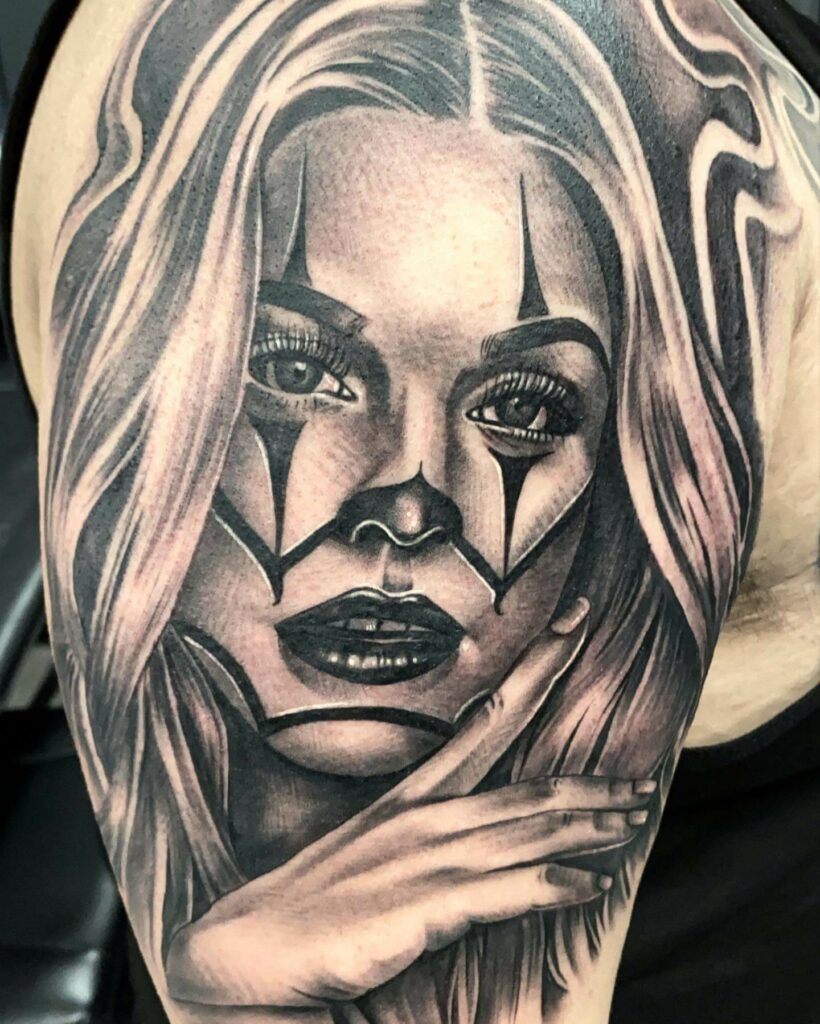 Chicano tattoos provide inspirational and eye-catching imagery. It has numerous cultural, political, and heritage implications. Every art piece is significant and has a backstory that is generally tied to Chicano culture. This type of tattooing can be utilized to influence heritage preservation.
The Chicano tattoo originated in the Pachuco gang culture. It was done in order to identify gang members and to demonstrate devotion and respect for the gang. The Chicano tattoo style is based on traditional motifs such as skulls, flowers, rich roses, praying hands, attractive girls with glittering tears, women, and religious figures such as the Virgin Mary.
The Polynesian Tattoo That Is More Personal Design
Polynesian tattoos are a type of ancient tattoo art. Tattoos are a method of expression in Polynesian culture. In Polynesia, there have been no writings at all, only tattoos. They revealed people's social status, identities, ancestry, personality, and even their social standing. Tattoos were more than just an artistic expression; they were also spiritual in nature. People could not easily choose their tattoo designs.
Defined by social standing, their masters would make the decision. Polynesian tattoos are made with simple lines, and it is normally observed that more clients like getting a tattoo as such, but the designs always vary. The shape always holds a specific meaning, and thus it makes it interesting as one can hide signs and symbols in them. These can also be made on fingers.
The Popular Design Of The Phases Of The Moon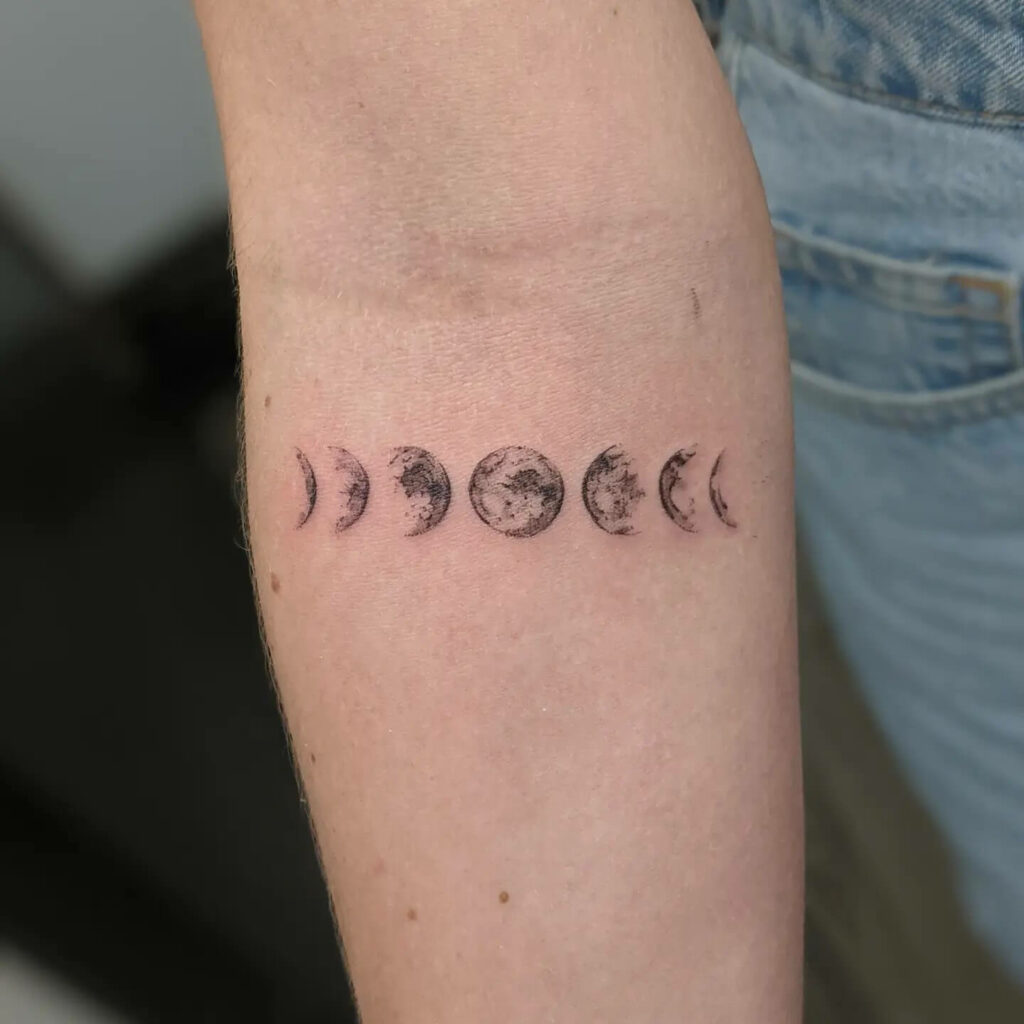 The moon phases tattoo represents purity, dreams, enchantment, mystery, eternity, and darkness. In terms of significance, it is akin to heavenly and coffin tattoos. This tattoo allows people to connect with their past, present, and future selves.
One of the most intriguing symbolisms of the moon phases is their portrayal of karma. This style also relates to the moon's vastness. This allows women to connect with their phases even more. These large pieces of tattoo are inspired by the phases of the moon, and if one searches, there are so many options and ideas to create a new trend of tattoos.
The Henna That Represents Certain Cultures
The application of henna tattoos dates back to Ancient Egypt. Cleopatra is said to have used henna to beautify her body. Mummies' nails were painted with henna before burial in Egypt. Henna tattooing is typically done to commemorate a pleasant occasion or to mark a rite of passage. These are the most popular kind of tattoos.
Hindu weddings feature henna tattoos representing purity, joy, beauty, happiness, and spiritual awakening. Moroccans use henna to decorate their doorways because they believe it brings prosperity and banishes evil.
The Minimal Shading Body Art Of The Bird
Haida tattoos represent the spiritual aspects of animals. The tattoos feature a design crest as well as an animal that represents something significant about the person wearing it. Though the interpretations of most symbols have developed over time, the animal aspect has not. Those looking for a Haida tattoo frequently choose the thunderbird or the phoenix.
This tattoo represents the phoenix. This tattoo also symbolizes the personal trait of a person of never giving up. This is among the popular designs in the trendy tattoo form made by tattoo artists. The tattoo gives a different perspective to life, and people are free to make it anywhere they want, be it on the arm or back anywhere, according to their personal choice.
The Cute Tattoo That Gives Inspiration To Most People
Fairy tattoos are quite popular among females. Animated film fairy tattoos, floating fairy tattoos, bohemian fairy tattoos, evil fairy tattoos, attractive fairy tattoos, tribal fairy tattoos, weeping fairy tattoos, Greek fairy tattoos, seated fairy tattoos, Tinkerbell tattoos, floral fairy tattoos, legendary fairy tattoos, and pixie fairy tattoos are all popular variations of these tattoos. They represent femininity, innocence, mischievousness, and protection. Fairy tattoos have got its popularity almost everywhere, especially among women.
They always come with an interesting meaning. If one opts or decides to get a fairy tattoo, it is better to know the meaning of the tattoo design. Normally a fairy tattoo looks more beautiful and stunning if it is made with colored ink. There are a number of celebrities who have fairy tattoos made. The idea of the tattoo is to believe in miracles and magic.
The Tattoo Trends That Show The Audience Insights
Sailors tattooed the swallow tattoo to show off their sailing experience. However, the definition of the swallow has evolved over time to incorporate a variety of other things. The swallow tattoo denotes travel, transformation, and the trip a person and their loved one are taking together. As this tattoo is related to swallow birds moving in a flock, it also depicts communal affection.
This tattoo in itself has a number of significant meanings; it also shows togetherness. This tattoo can be made by two different individuals, like a matching tattoo. The best thing about this tattoo is that it symbolizes freedom and a sign to fly higher, to have positive growth in life. This tattoo can be inked by both men and women, and the meaning can vary from individual to individual according to their own perspective.
The Tattoo Idea That Removes Negative Space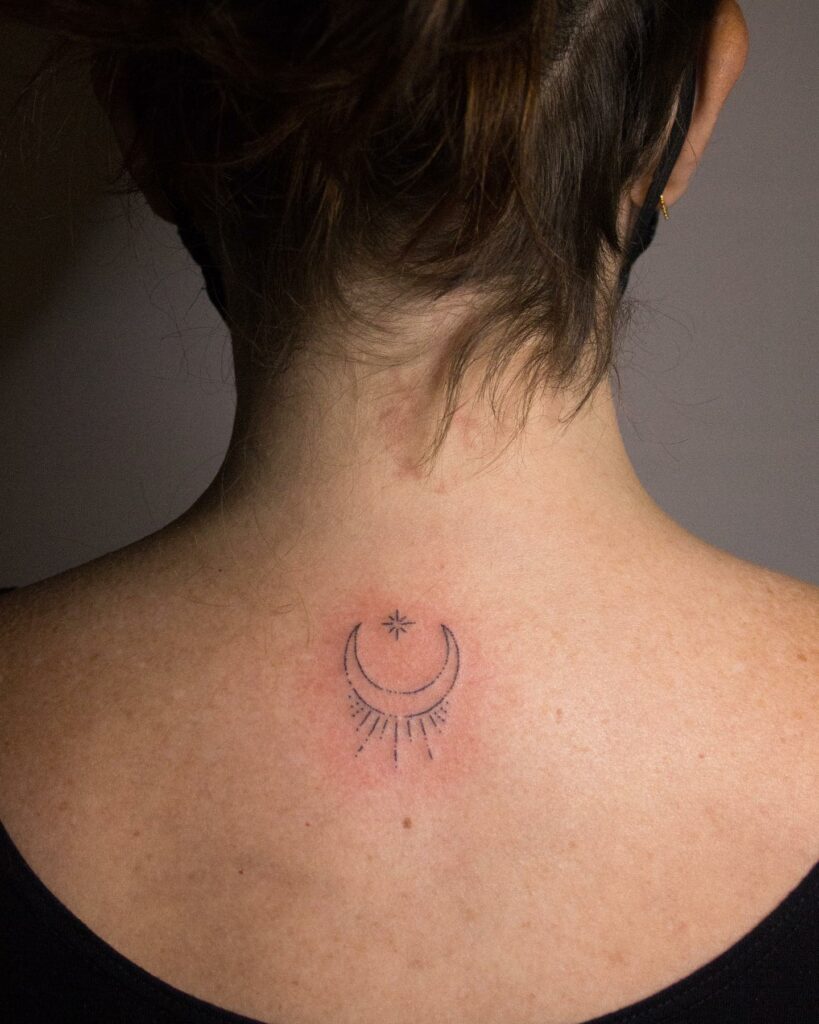 Power, fertility, hidden wisdom, concealed powers, and witchcraft are all connected with the simple moon tattoo. This tattoo is worn by women to symbolize their moon energy, instinct, heavenly light, sensuality, and general femininity. The moon tattoo symbolizes feminine mystique, changing patterns, occult beliefs, mischief, negative energy release, lunacy, magic, creativity, astrology, melancholy, the remembrance of loved ones, rarity, and progress. Most importantly, the moon symbolizes the night and the passing of time.
Some people also collaborate the moon tattoo with that of the sun, always reminding them that no matter how good or bad the situation is, it will never remain the same; time will keep changing; it is inevitable, and so will the situation in life. The moon tattoo is quite a trendy tattoo nowadays and can be seen worn near the ankle or even on fingers. One can add other elements to make the tattoo look more adorable. The best thing about a moon tattoo is that it doesn't require a huge space to make it.
Feature Image from Pinterest – – Want your tattoo to look brighter? Try "Tattoo Balm"