Want some tattoos just for fun that don't have particular meanings? Then we have some amazing ugly tattoo design ideas just for you!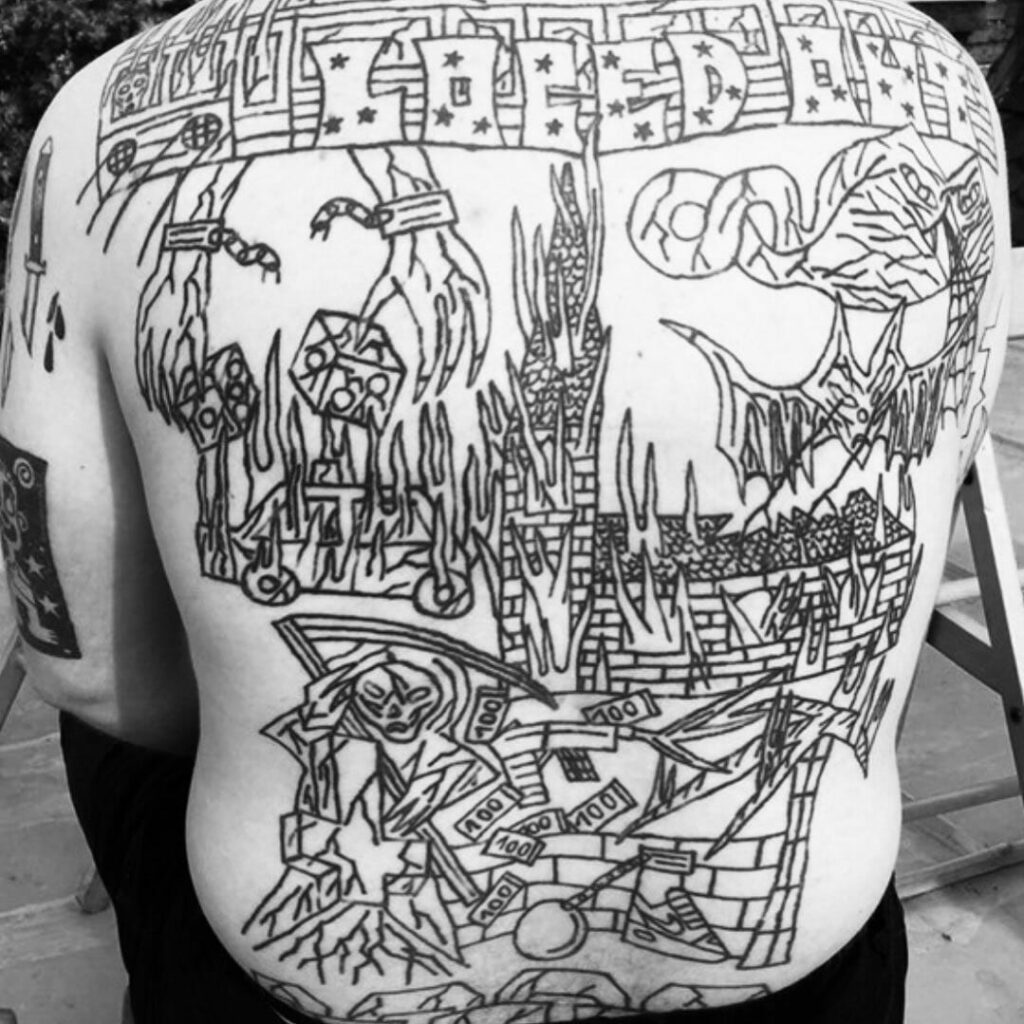 At least once in your life, you will face regret for one thing or another.
At least 25% of the entire population of the United States has a tattoo. 50% of these people were once very proud human beings with amazing body art, but they may have ended up removing it because of some funny business.
There are a lot of reasons why a tattoo goes bad or becomes ugly. Before making a tattoo that is going to be a part of your body for eternity, one must spend time to understand the design consultant tattoo artist and find the meaning behind it. Another most important aspect of getting a tattoo is body placement. There are many people who were drunk and ended up getting some funny tattoos on their bodies. They are now left with some really bizarre and regrettable tattoo designs.
There are so many people who find pleasure in sharing their ugly tattoos with people so that they can stop them from making the same mistake. There are also some people who like to get weird tattoos on purpose, as means of a joke. Must realize that tattoos are permanent on our body and we must sing twice before making a decision that will stay with us for eternity. Some people are proud of these bizarre tattoos and show them off. While some people tried to get cover-up tattoos or tattoo removal surgery to get rid of them.
Check out this list of some bizarre-looking tattoos and share a laugh!
Full Bloom Ugly Tattoo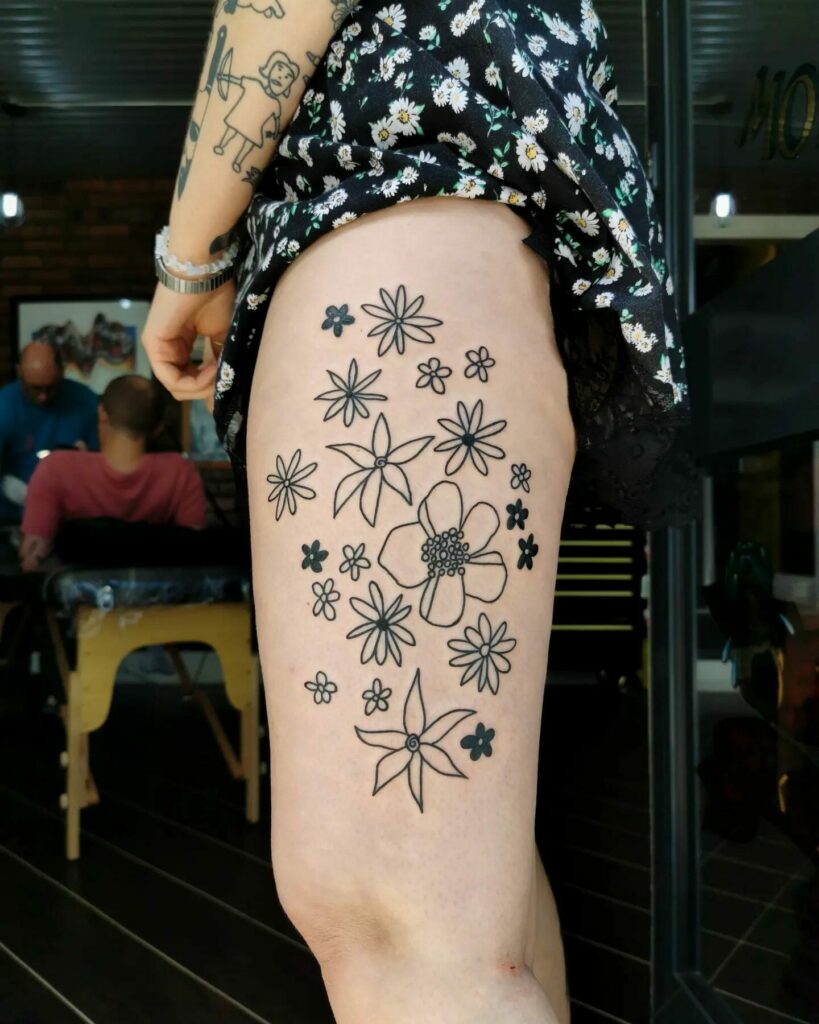 This is supposed to be a very simple design of full bloom with different types of flowers that represent different things. However, this design looks like it was drawn on by a little child. Although the entire design has been made with black ink, the strokes of each flower look different and asymmetrical. Flowers are supposed to represent beauty and devotion to God. This tattoo design was made with a similar thought. Body inaccurate lines and the lack of color make this tattoo less appealing. To make it into a better design, you can add some symmetrical shapes, beautiful colors, and green leaves in the background.
Ignorant Style Ugly Tattoo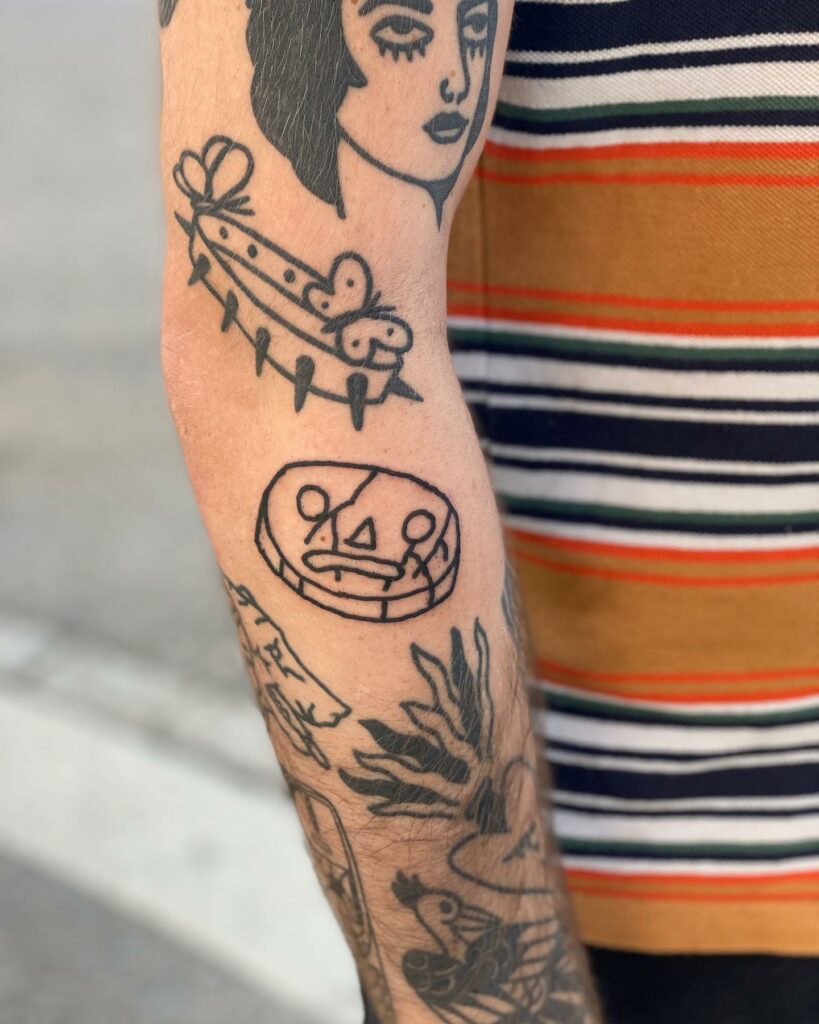 This is the worst tattoo that you can make on your arm in the form of a sleeve. There are different elements to this design that make up the entire sleeve tattoo. The purpose behind either element is not very clear. The tattoo artist's work also does not seem up to a point. The lines for these designs are not symmetrical or accurate. On the upper arm, there appears to be a portrait that is very poorly designed. Below that is a thorn belt with butterflies on it and under that is something that looks like a mask. The colors and designs of this tattoo make it very unappealing. This is not something that you would want permanently placed on your body.
Wolf Ugly Tattoo
This is just a bad tattoo. It is apparently supposed to look like a wolf tattoo design, but it looks something like a very poorly made dog. A voice tattoo is supposed to be a representation of strength, loyalty, and protection. If you go for a wolf tattoo, it looks absolutely majestic on the body. They also symbolize love, luck, and devotion. However, this design looks very unappealing. The tattoo artist used black ink for the outline of the design and brown ink to make the fur. This specific tattoo would look great had the artist used more fine line work and proper design. Nonetheless, this is not a design that you would want permanently tattooed on your body even though the concept looked amazing.
Pet Ugly Tattoo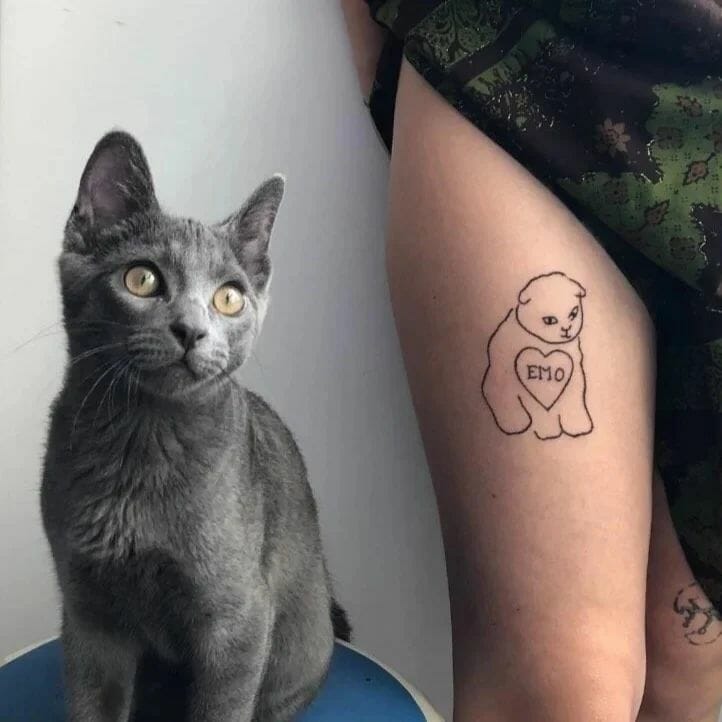 A pet very soon becomes a part of the family. Many people have an urge to get the portrait of their pet tattooed on themselves. It is extremely necessary to go to an experience tattoo artist who can make a design that will look exactly like your pet so that you have them in your memory for the rest of your life. English particular design, the person has gotten the tattoo of her cat. The cat has been placed beside the tattoo, and the design looks nothing like the original. To add a little element to the design, the artist has added a heart and the name of the cat in the middle. However, this design does not look appealing at all.
Bag Of Faces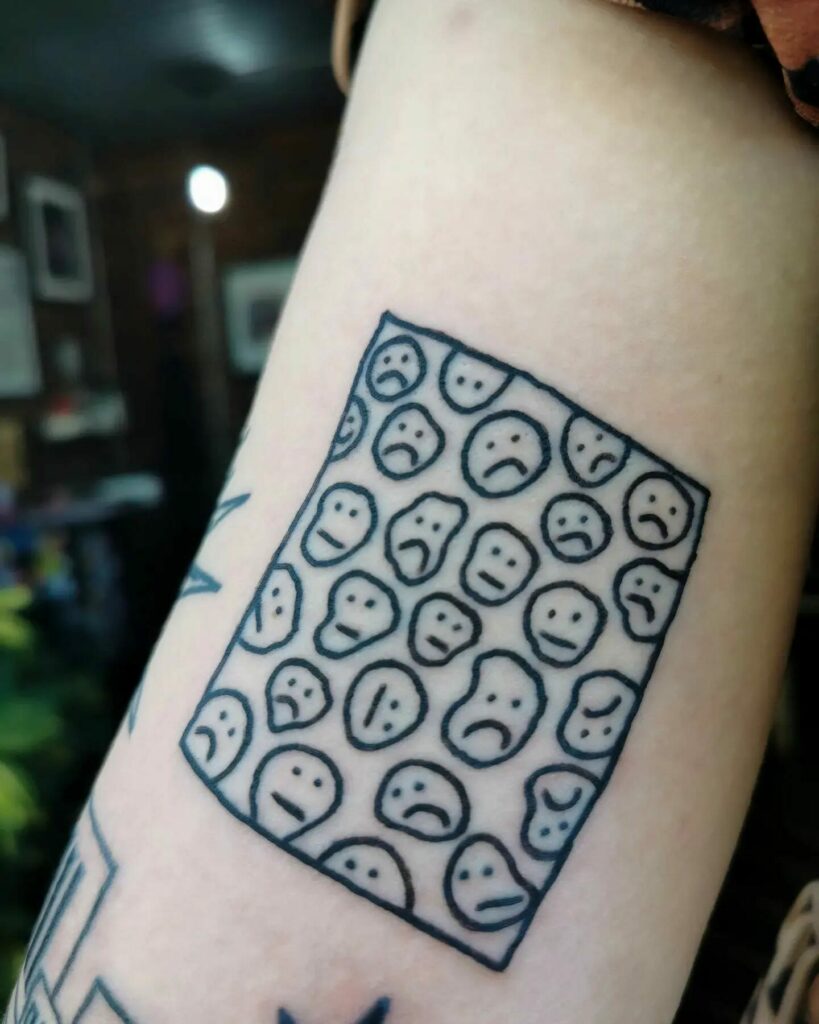 Although the concept of this tattoo design is very, the tattoo looks extremely unappealing. It is one of the very bad tattoos that you will find on the Internet. This design appears to be of a square box, and within the box, there are several different cases with different moods. This design is supposed to reflect on your mood as a person and what you are going through in life. However, it does not relay that kind of message and just looks like a bad design. This tattoo artist has used text strokes of black ink to make the design, and the lack of colors makes it extremely unappealing.
Gateway Bridge Ugly Tattoo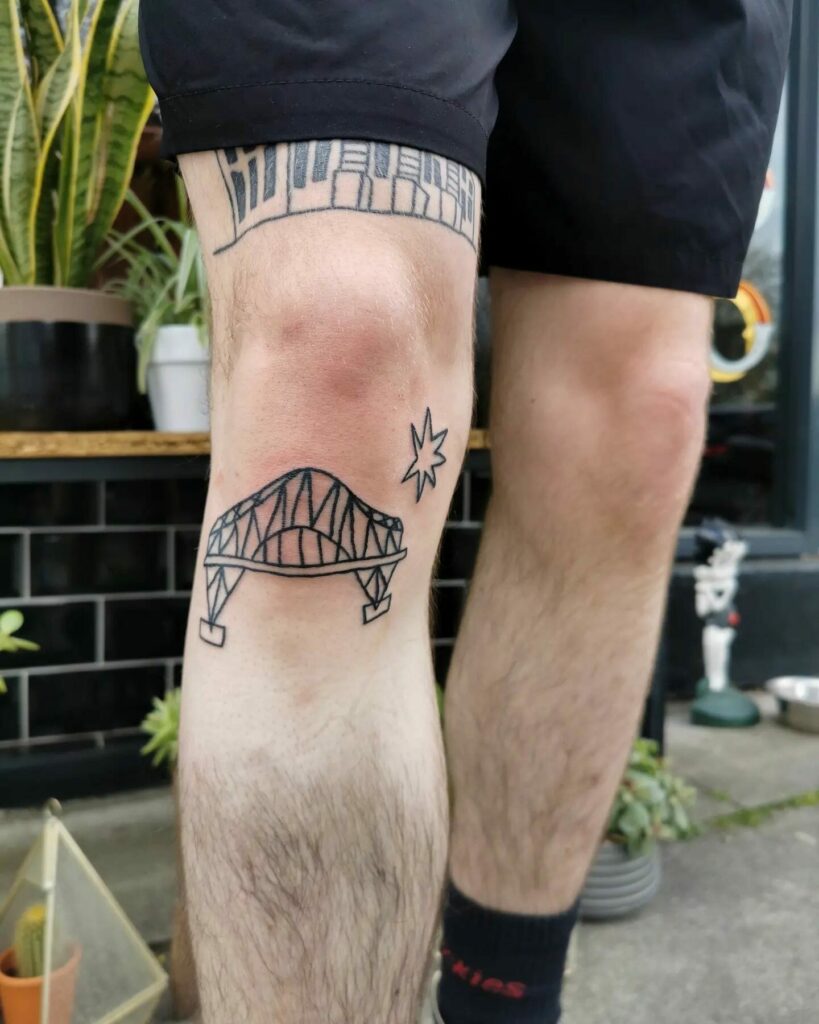 When people get the image of a place or a monument tattooed on themselves, it is a reminder to visit that place, or if you have already been, it is a reminder of a fond memory. This design is off the Runcorn Bridge, which is a bridge in Australia which people don't go out of their way to visit, and it is not considered an area of natural beauty, nor is it celebrated for its amazing architecture. However, this person thought it would be a great idea to tattoo the bridge on their body. Not only is this design poorly made, but its poor placement on the body also makes a difference. If you have fond memories of such a place, then you should go to an experienced tattoo artist and get a design with better placement.
Grim Reaper Ugly Tattoo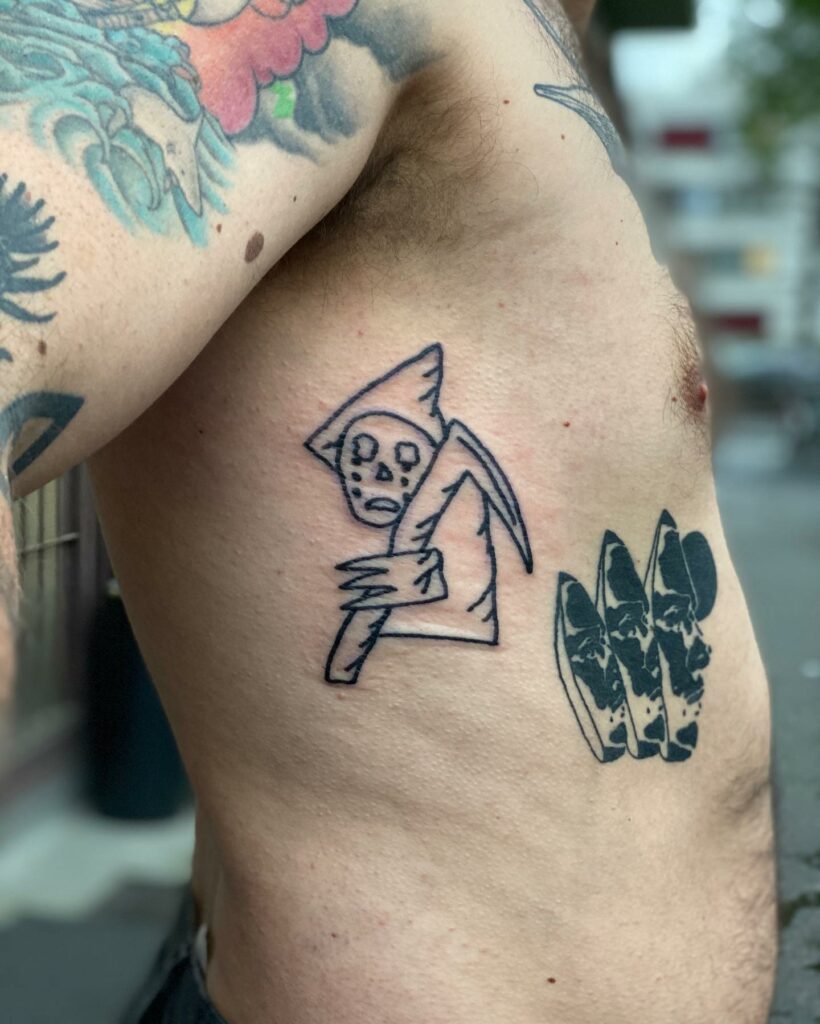 A grim Reaper tattoo is a very common tattoo design amongst tattoo enthusiasts. This design represents courage, bravery, good luck, and great life. The Grim Reaper tattoo is generally made with a skeleton in black holding a scythe. The scythe represents the fact that the Reaper digs into the souls of the sinners and takes them to their final destination. Dial are many outstanding designs of the grim Reaper. However, this one is not up to the mark. If you are looking to make some beautiful grim Reaper tattoo designs, then you can go on Google and check out the amazing pictures. Before making such a tattoo design, consult your tattoo artist and see what new elements you can add to make it look different and beautiful.
Little Devil Ugly Tattoo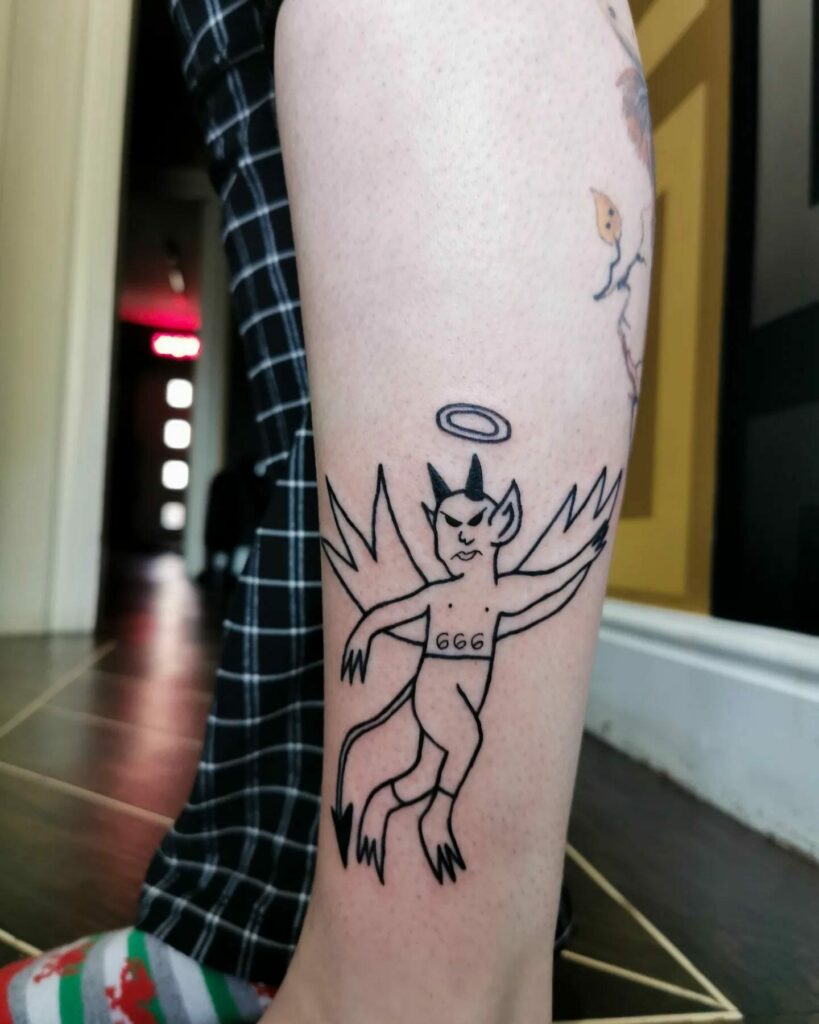 When you make a devil tattoo, your intention behind it is to instill fear and inspire others to stay away from wrongdoings. The most common design of a demon tattoo is a demon making a menacing face or roaring when you look at them. This particular design has none of those features. In fact, the only quality of this design is that there are the digits 666 tattooed on it. This digit is a representation of the devil or the Antichrist. This design looks extremely unappealing and sad. It looks like a child has drawn it on paper, which has then been transformed onto your body as a tattoo. The tattoo consists of the devil, with horns, angel wings, and a halo. To make such a design more appealing, you can ask your tattoo artist to add some colors and other elements like clouds to it.
Dog Ugly Tattoo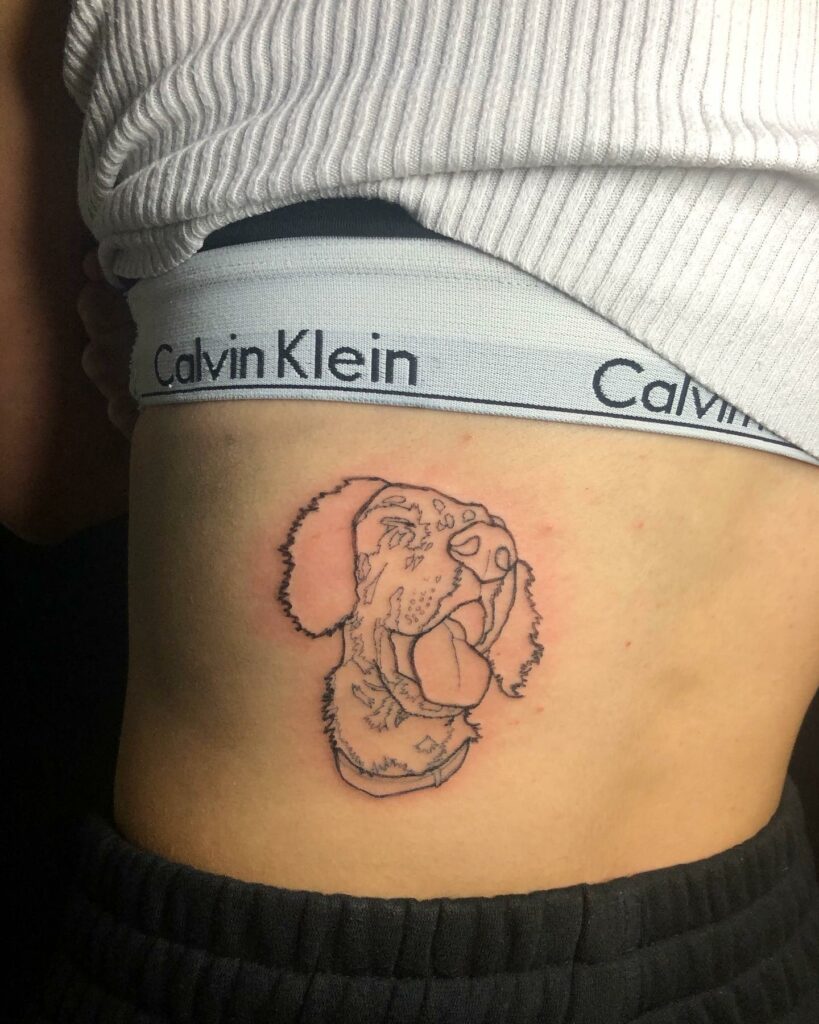 A dog is a man's best friend in the world. This is what every dog owner believes in. If you own a dog, then you must understand the importance of that animal in your life and how it feels once they die. Many of you must have the urge to get a tattoo design of your dog on your body so that they are a part of your life forever. It is also extremely important to go to an experience tattoo artist with his work, otherwise you may end up with an ugly looking tattoo on your body for eternity. This very specific tattoo is one of the worst tattoos of a dog that you will find on the Internet. There are many tattoo artists who are experienced in this field and will help you create a better design.
Overlapping Ugly Tattoo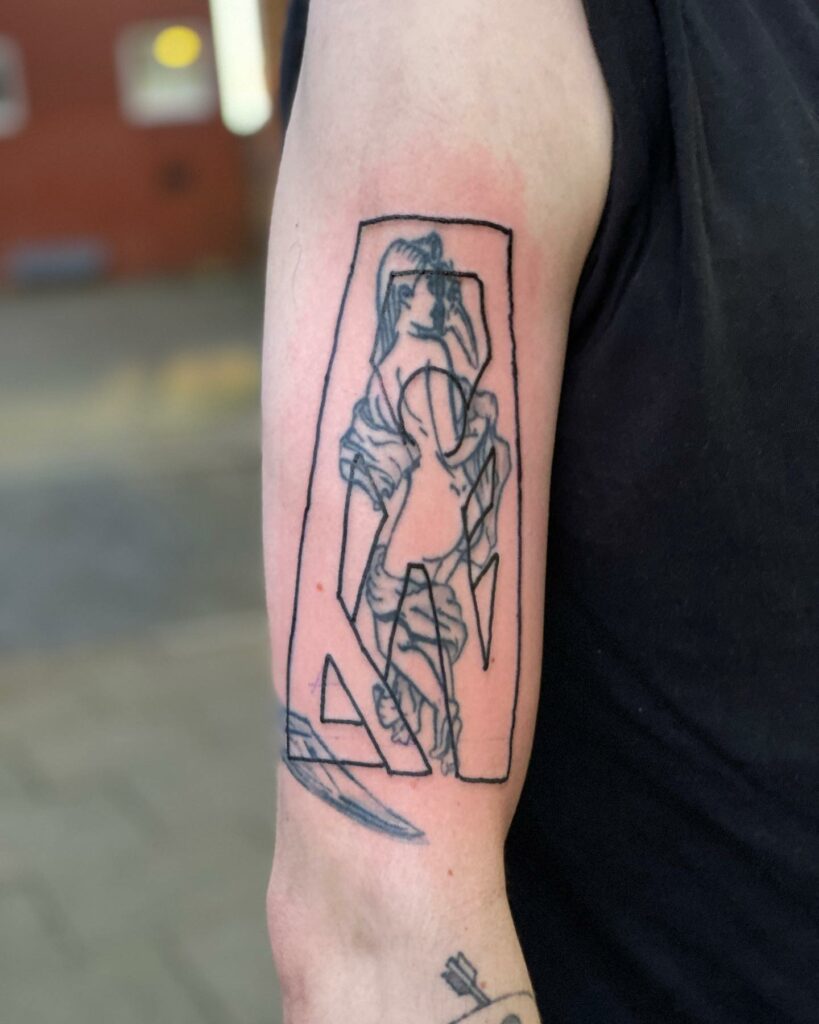 Not only is this tattoo extremely ugly, it is also very confusing. The main element of this design is unknown. It appears that the tattoo artist has tried to cover up the previous design with another design but has failed. The previous design appears to be of a woman. The design on top appears to be some kind of a shape and the meaning behind it is unclear. The quality of the ink appears poor, and the previous design has faded. This is not something that you want to be inked on your body forever.
Almost 50% of the people who have gotten tattoos on their bodies have at least one regrettable design. These ugly tattoos range from some really colorful blobs that are meant to look like galaxies to designs on the forehead that looks absolutely bizarre. Remember that when you are getting a tattoo, it's going to be a part of you forever. Do your proper research and make an informed decision before you have permanent ink on your body. Check out these other designs for inspiration –
feature image from Pinterest – Want your tattoo to look brighter? Try "Tattoo Balm"