Looking for some amazing tattoo ideas? Discover some of the greatest wildlife tattoo sleeve designs and ideas for your next tattoo piece.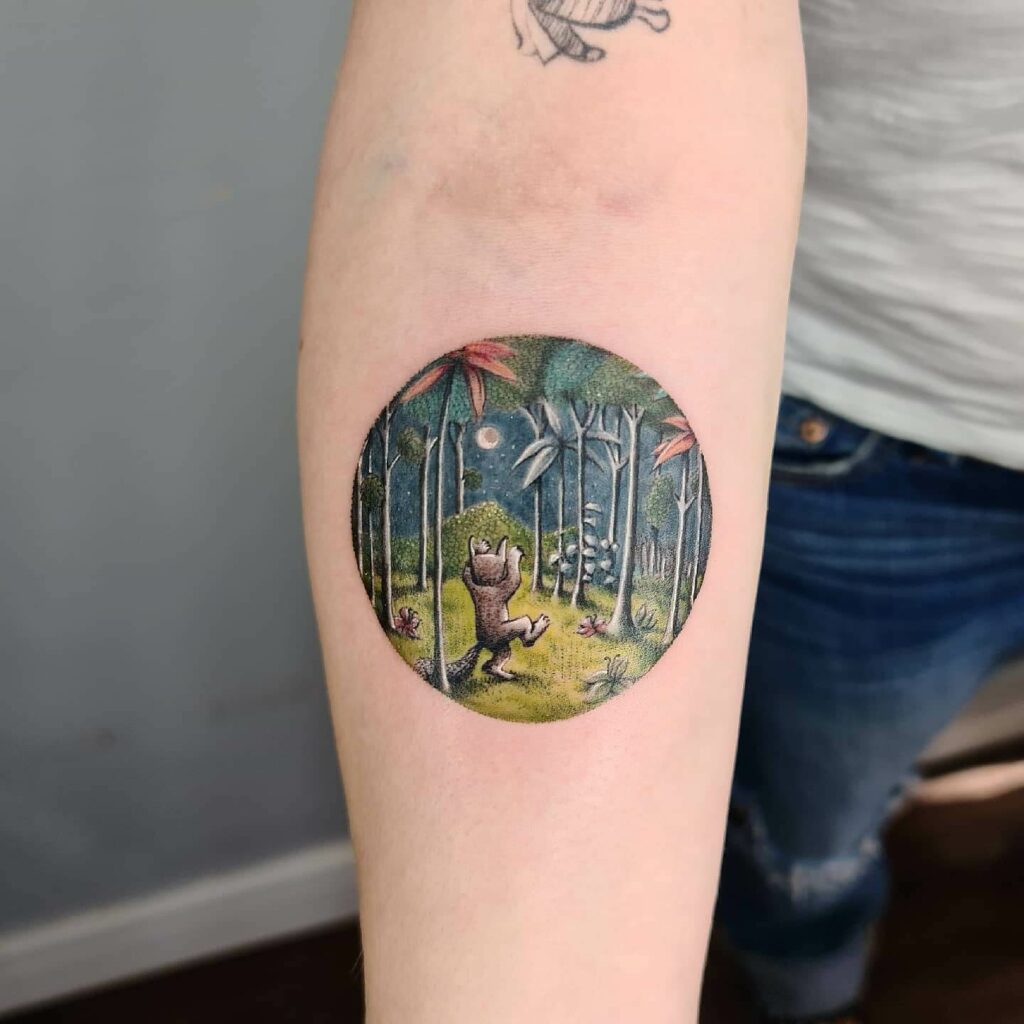 Wildlife tattoos are a great way to show your love for animals.
Ranging from wild animals to house pets, animal tattoos can be of any type. You can decorate a wildlife tattoo in any way you want.
Wildlife tattoos featuring different species are a very common tattoo design. Each creature carries a respective meaning which makes such tattoos so special. If you are interested to get some wildlife tattoos on your sleeve, then we have curated a list just to help you to choose a suitable piece.
Simple Wildlife Sleeve Tattoo
The simple design of a wildlife tattoo on the sleeve features a cute little crocodile coming out of a mug. The tattoo has got several elements, but it is most appealing because of its endlessly adorable appearance. The mug is an outline tattoo done with black ink while the small crocodile peeping out of the mug is done in green. The bright green color pops against the skin breaking the monochromatic tones. This spectacular wildlife tattoo piece is ideal for first-timers.
Hummingbird Wildlife Tattoo Sleeve
This hummingbird tattoo idea with flowers looks like it has been adapted directly from the pages of a colorful story scene. Each and every element in the tattoo looks majestic and proper. It is an amazing and lively depiction of the wildlife and therefore can be inked on the sleeve without thinking twice. Moreover, the tattoo features a beautiful hummingbird inked with black and blue colors. The bird is the symbol of resilience and kindness. With such beautiful symbolization and stunning design, it is almost impossible to resist a tattoo design of this nature. The red flowers are drawn supporting the beautiful hummingbird tattoo play an equal role in increasing the attractiveness of the tattoo making it a picture-perfect one.
Small Wildlife Tattoo Sleeve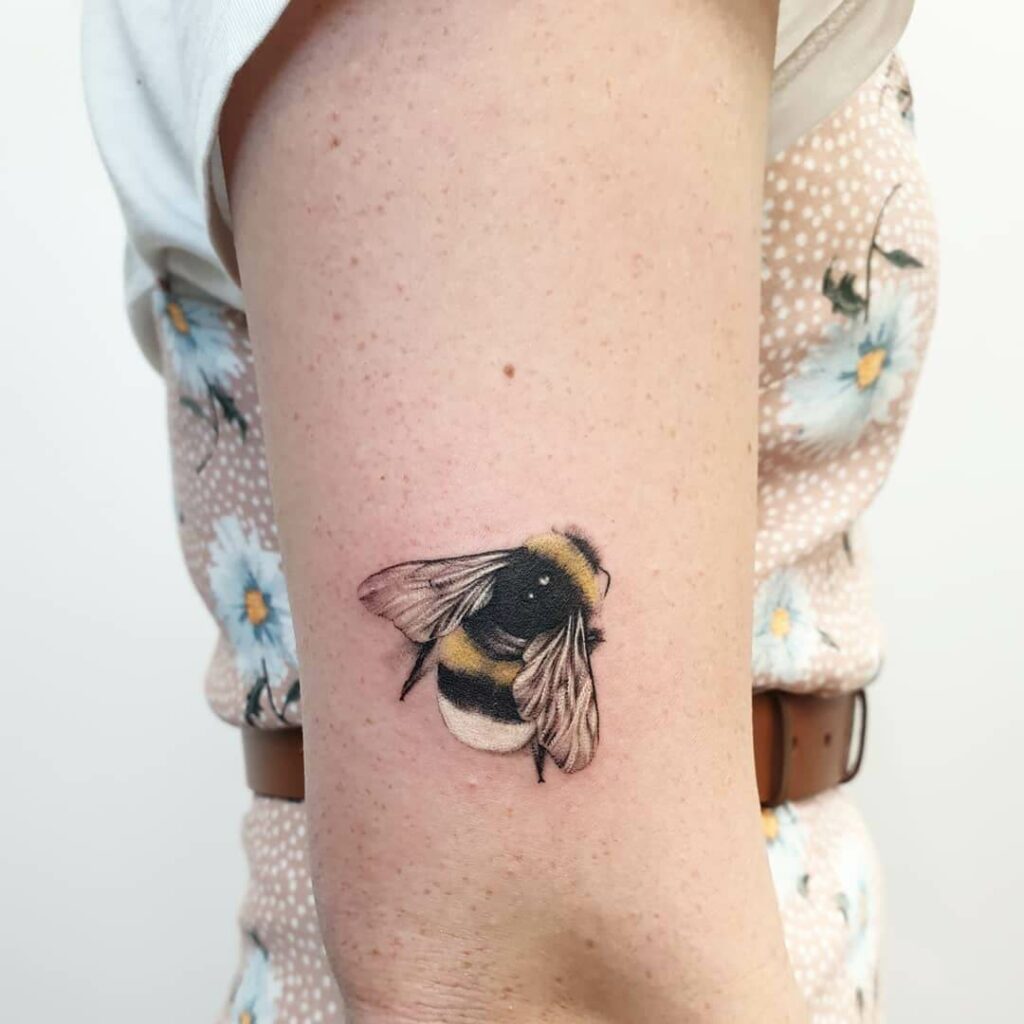 A small tattoo on the sleeve looks unique, especially those tattoos that come without any background elements. If the description fascinates you, then look no more because this bee tattoo will suit all your needs with this single piece. Insects are very rarely used in wildlife tattoos. So if you want offbeat wildlife, then the bee tattoo is also a good option since they are a sign of loyalty and trust. The special feature of this bee tattoo is that the artists have depicted it realistically. The creature looks as lively as possible on the skin and this has made the tattoo a highly valued one.
Pastel Wildlife Tattoo Sleeve
Now here is a noteworthy forearm sleeve tattoo that will interest people with vibrant personalities. All the creative tattoo wearers will assemble to agree that this piece is a one in a million and therefore a perfect idea for you if you are looking for wildlife tattoos. It is unlikely to see a bat tattoo of this nature. Bats are creatures of the dark and are generally created using black ink. The use of unrealistic colors in this bat tattoo makes it one of the most tempting wildlife tattoos on the market.
Believe it or not, the creatures of the dark symbolize long life, growth, and prosperity. Such positive meanings come true when you get a colorful bat tattoo like this one. The color block tattoo idea is really fascinating, words will fall short to describe how beautiful it is. So make your wildlife tattoo interesting with this piece.
Fox Wildlife Tattoo Sleeve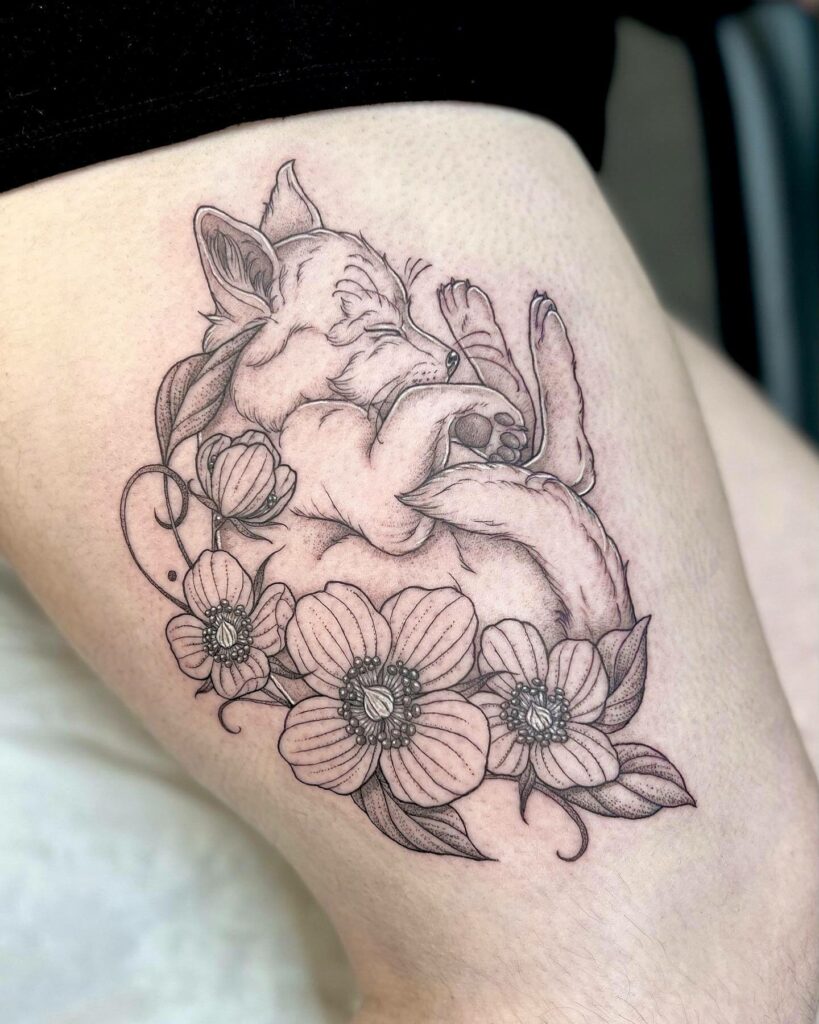 wildlife tattoos are a versatile type of tattoo idea that includes thousands of animals in the forest. Getting such a tattoo lets you choose one or multiple animals according to your disposition. If you consider that your personality matches with the symbolism of fox tattoos, then go for this cute little piece immediately. Fox tattoos symbolize the good decision-making skill of a person. This tattoo also comes with elegant floral designs that will give a prettier edge to the tattoo.
Elephant Wildlife Tattoo Sleeve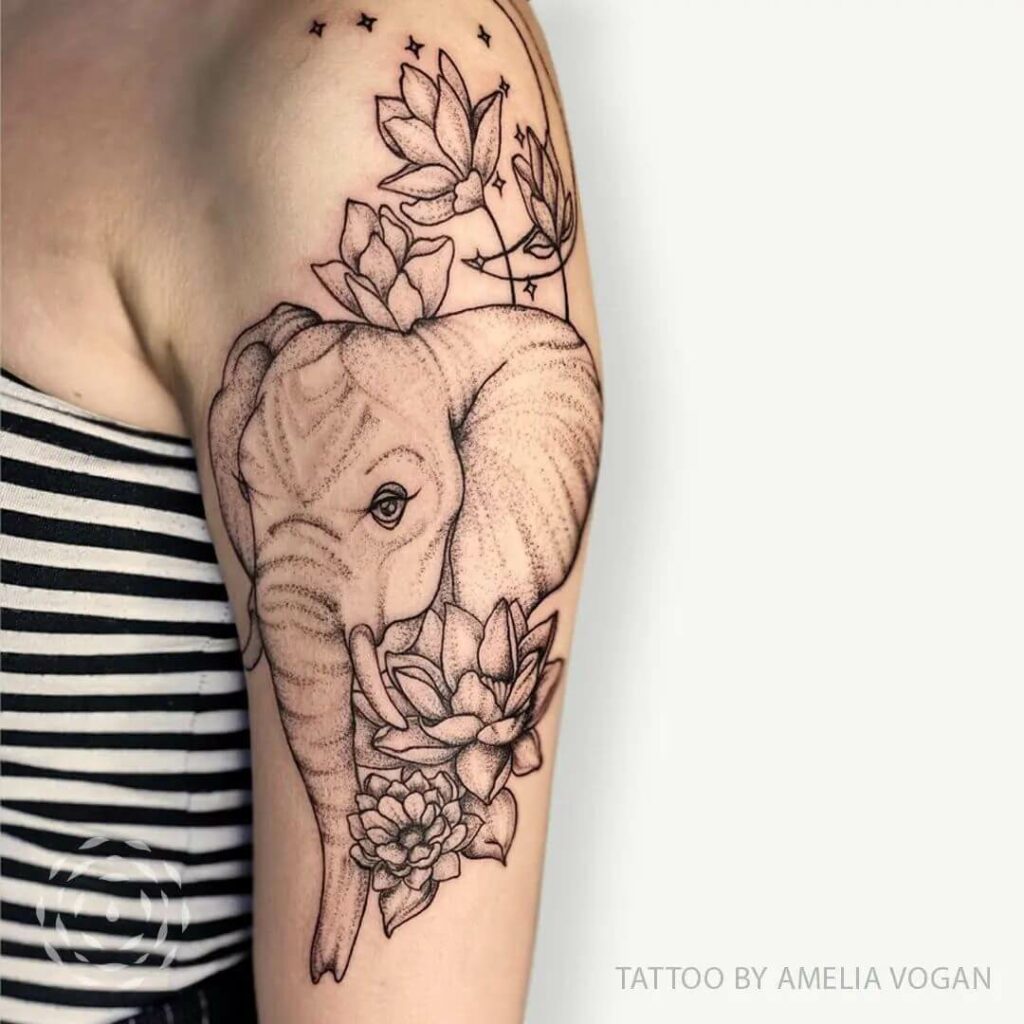 The sleeve is a great place to show off beautiful tattoo ideas, therefore, you should make proper utilization of the place and come up with really fascinating. Keeping in mind the tough competition between so many wonderful tattoo ideas, we have come up with an amazing wildlife sleeve tattoo suitable for both men and women. The sweet nature of this tattoo attracts animal lovers to the design. The simple and adorable sleeve tattoo idea features the elegant face of an elephant decorated beautifully with floral elements
The elephant's face looks serene with a calm disposition. Therefore, if you feel this type of tattoo suits your nature or personality, then go for this piece without casting any doubt. The elephant is the universal symbol of strength and power. It also represents good luck. Elephant tattoos when placed and designed carefully, make head-turning designs like this one.
Bear And Cub Elaborate Wildlife Tattoo Sleeve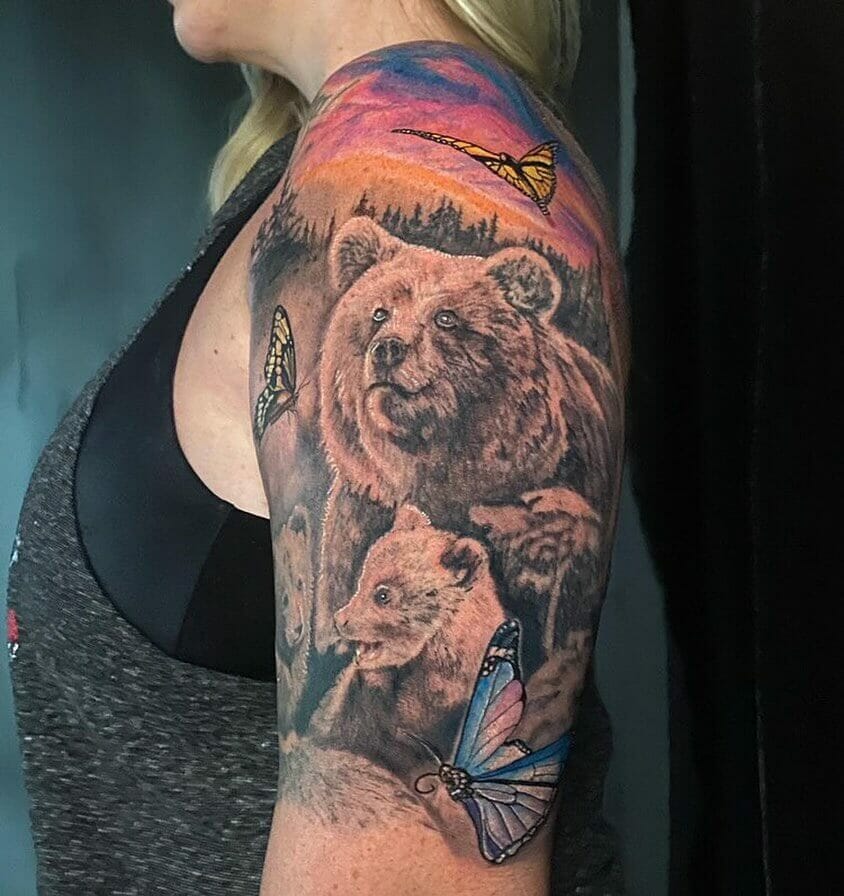 The wildlife arm sleeve tattoo idea is one of a kind, from the incredible sunset in the background to the lively wildlife on the sleeve the tattoo covers it all. A wildlife tattoo of this sort on an area like the sleeve is bound to attract the attention of everyone on the street. The tattoo artist has incorporated each and every inch on the shoulder to come up with such a wonderful scene of the wildlife that will surprise the caring nature of each and every animal, even the wild one. The wise and mature parent bear tattoo idea along with the playful cubs is a fascinating note to end the tattoo.
Bear tattoos generally symbolize courage and tenacity. They are also connected with cute teddy bears according to popular culture. On the other hand, the mama bear is the most comprehensive sign of the protective nature of animals. Mother bears are protective of their cubs in the most ferocious way, they are also very docile followers otherwise. Getting this tattoo will introduce you to the best of both worlds.
Jellyfish Wildlife Tattoo Sleeve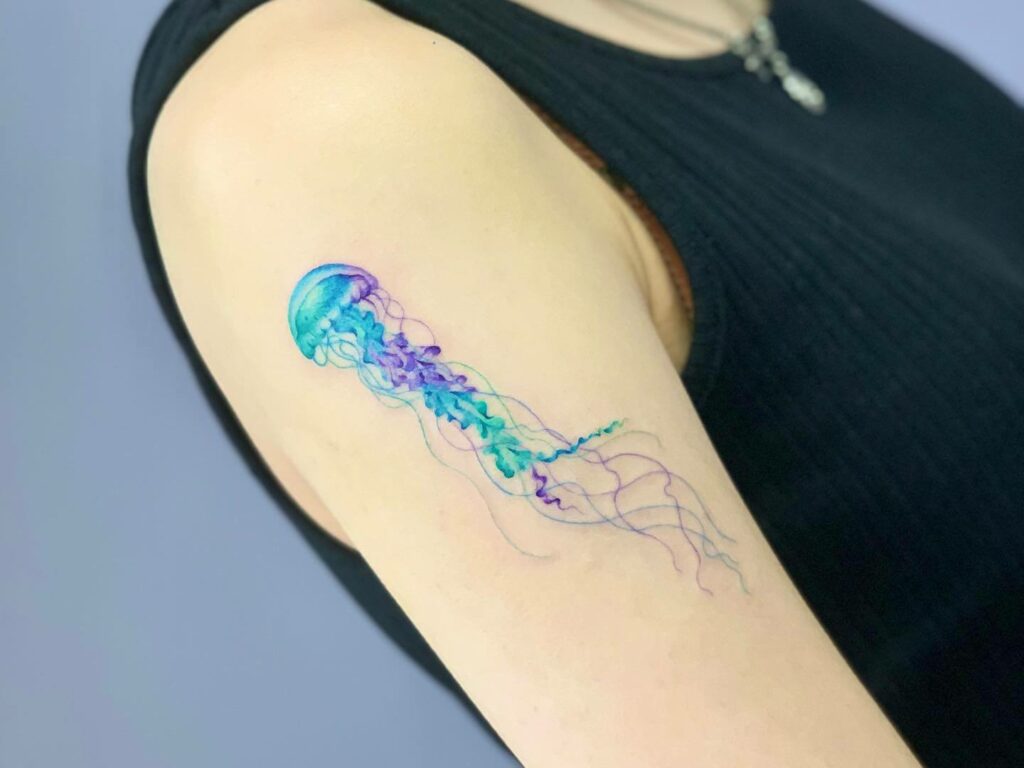 A jellyfish tattoo is an amazing tattoo idea for the sleeve just the way it is inked in the picture. A beautiful blue-colored jellyfish is tattooed on the sleeve. The color of the tattoo and design falls in place making this wildlife tattoo an enticing one. Most people will miss out on the idea of jellyfishes while getting a wildlife tattoo. It is also not a very commonly found tattoo design. So, surprise everyone by getting this beautiful jellyfish tattooed on the sleeve.
Lion Wildlife Tattoo Sleeve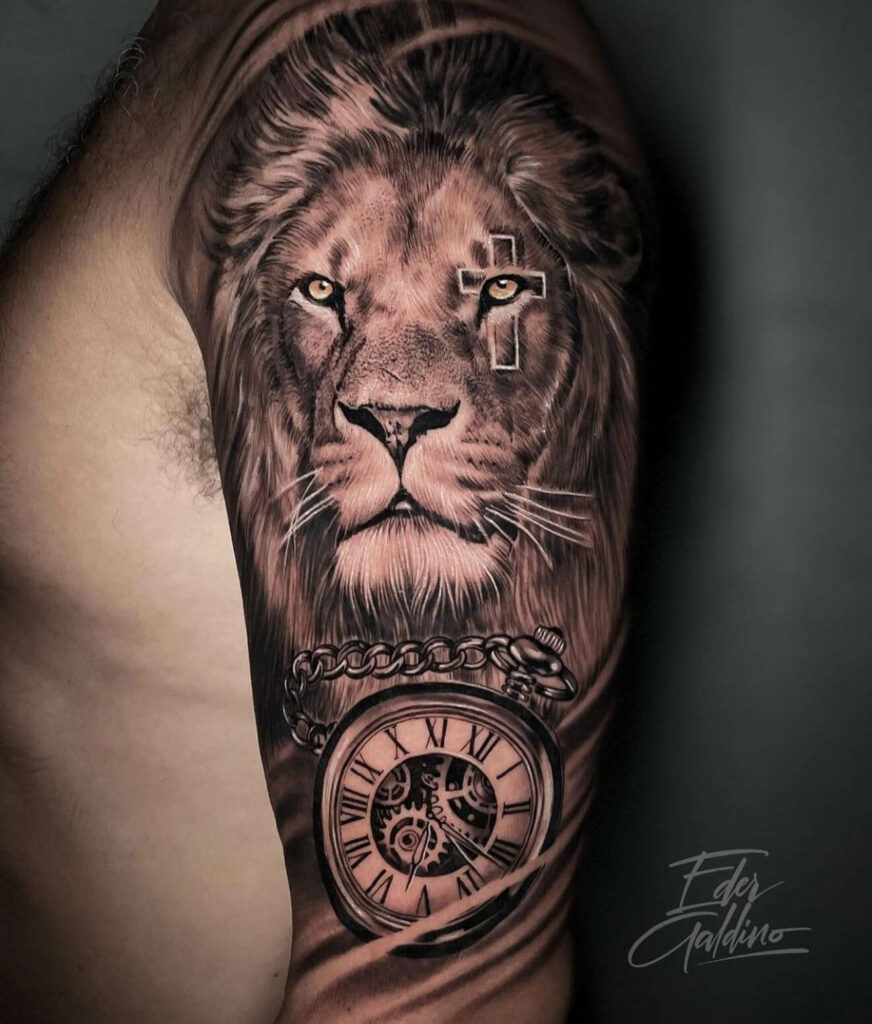 The list of wildlife tattoo ideas remains incomplete if we do not include the king of wildlife, the lion tattoo ideas in it. The lion tattoo in the image is created by combining several pieces of meaningful tattoos together. Each and every piece has unrelated meanings yet they somehow fall in place with the tattoo design. The massive and masculine face of a lion is drawn on the sleeve in all its glory. The tattoo is so accurate that it looks like it is directly adapted from the pages of a picture book.
The lion tattoo is fascinating because of the additional motifs hidden inside the design. A cross and a clock are two other elements that are inked with equal importance in the tattoo. The incorporation of the cross in tattoo designs is pretty basic, they go well with every tattoo style. So if you have been looking for a way to introduce a cross tattoo within your wildlife tattoo, then it is a great way to do it. The clock is an additional design, you might or might not get it as your wish. You can also replace the clock with an element that is closer to your heart.
Panda Wildlife Tattoo Sleeve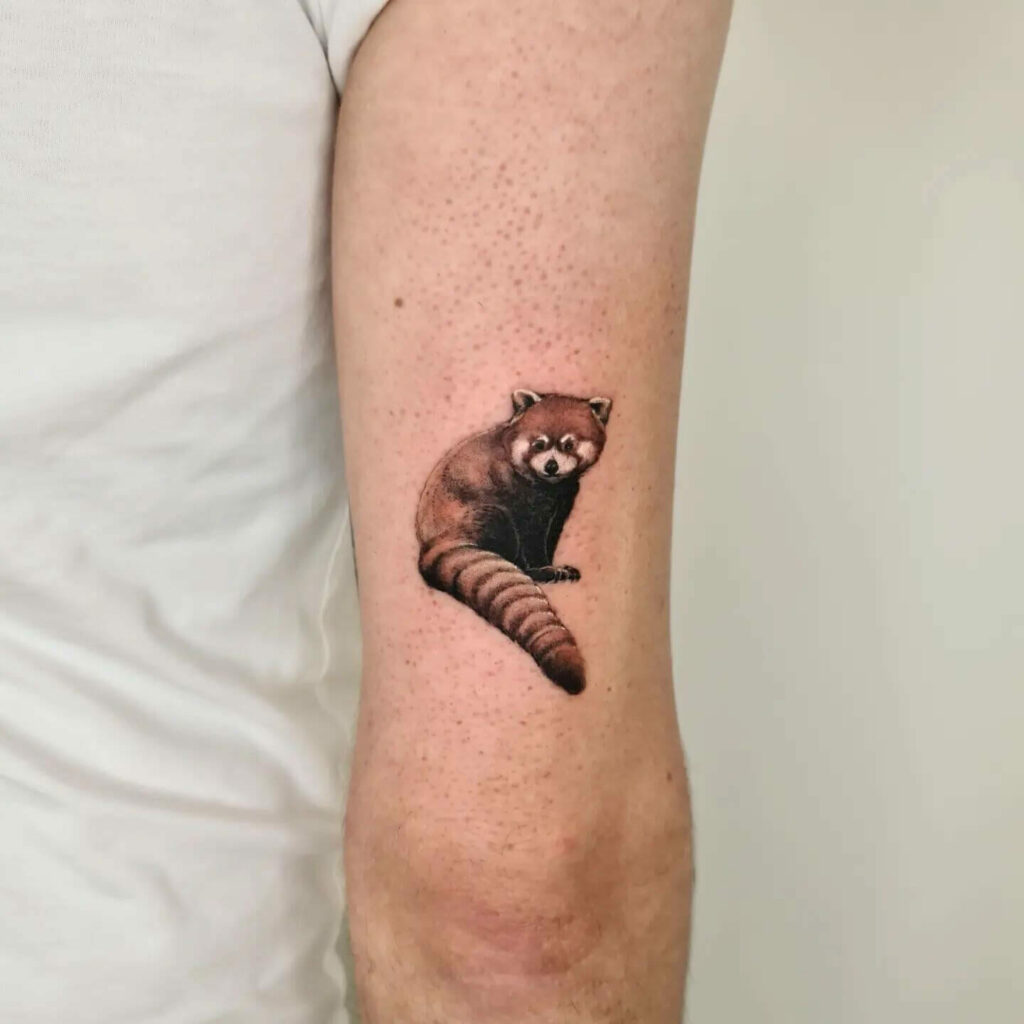 Panda tattoo is another cute little animal of the wildlife that is loved by tattoo enthusiasts all over the world. A small panda tattoo on the sleeve looks adorable. What makes the tattoo much more attractive is the simplicity of the design. The tattoo only includes a small panda on the sleeve. It is perfectly suitable for petite people or people with thin hands. This tattoo looks more like a picture rather than a tattoo. The red and brown tone of the red panda looks very real, each and every tone is inked keeping in mind the real color of red pandas. The tattoo is made as real as possible.
Getting a red panda inked on the body also comes with exciting meanings. They are skillful animals that symbolize growth, nourishment, balance, and independence. In Chinese culture, red pandas are also considered to be a symbol of good luck. Therefore, if these representations as well as red pandas excite you, then you can certainly consider this design for your inspiration.
Now that you are aware of so many beautiful wildlife sleeve tattoo ideas, you can create a design for yourself easily. However, if you are still in doubt to finalize your tattoo design then we have got some additional designs for you that you would love to take into consideration.
Feature Image from Pinterest – Want your tattoo to look brighter? Try "Tattoo Balm"