These aren't your run-of-the-mill knockoffs; they are high-quality perfumes selected for their similar scent profiles and exceptional longevity. From well-established designer brands to hidden gems from the indie fragrance world, these alternatives will leave you feeling divine and fabulous.
So, whether you're a die-hard Black Opium fan looking to switch it up, or a perfume newbie wanting to experience this iconic scent at a more wallet-friendly price point, you're in for an exciting journey. Prepare to have your senses enticed and your beauty routine revolutionized! The world of Black Opium dupes awaits, and you're just a stroll away from diving in. Buckle up for a fragrant odyssey that explores the enigmatic allure of this legendary perfume, replicated with finesse by these seven fabulous alternatives. Happy reading, scent lovers!
The Scent of Enigma: Yves Saint Laurent Black Opium
If one fragrance can bewitch you with a whiff, it's Yves Saint Laurent's Black Opium. This perfume has etched itself in the hearts of many, weaving a sensual tale of allure and intrigue with each spray. Yet, it's no secret that its seductive scent comes with a high-end price tag. But don't let your scent dreams crumble yet, my fragrance-loving friends! This blog is your passport to a realm of spellbinding Black Opium dupes.
Black Opium: The Dark Mistress of Perfumes
Let's take a quick olfactory tour of what makes Black Opium the potent potion that it is. Unraveling a rich tapestry of notes, Black Opium is the perfect mix of warmth, spice, and a touch of rogue glamour. The star player in this fragrance is the dark and robust coffee note, which is beautifully offset by the soft bloom of white flowers and the sweet comfort of vanilla.
Whenever I wear Black Opium, I remember a clandestine rendezvous at a chic Parisian café. The robust aroma of freshly brewed coffee mingles with the delicate scent of flowers from a nearby market and, in the background, the soft sweetness of a vanilla éclair. It's not just a perfume; it's an experience. And believe me, that experience doesn't come off as overbearing or granny-like. Instead, it settles into a deep, multi-dimensional scent perfect for that special date night or a celebratory occasion.
Now, let's talk about that price tag. Yes, a 1.6oz bottle of Black Opium Eau de Parfum will set you back $130. But remember, this perfume speaks volumes, so a slight spritz goes a long way. Now, hold on to your fragrance fantasies because I've done some sleuthing and found some incredible Black Opium perfume dupes that will leave you smelling divine without having to break the bank.
What Makes Black Opium Such A Popular Perfume?
There are a few key factors that contribute to the popularity of Yves Saint Laurent's Black Opium perfume:
Unique Scent Profile: Black Opium has a unique, complex blend of notes that includes coffee – a rarity in women's fragrances. This, combined with softer notes of white flowers and vanilla, creates a truly captivating and rich aroma. The coffee lends a dark and mysterious quality, while the floral and vanilla notes add a sensual and feminine touch.
Versatility: Black Opium strikes an interesting balance – it's both soft and bold, making it a versatile choice suitable for both day and night wear. Its multi-faceted character adapts well to different occasions, from a casual day out to a romantic date night.
Brand Legacy: Yves Saint Laurent is a well-established luxury brand with a long history of producing high-quality, iconic perfumes. The brand's reputation certainly helps in making Black Opium a popular choice among perfume enthusiasts.
Stunning Presentation: Let's not forget the allure of the beautiful, glittering bottle that houses this wonderful fragrance. The presentation aligns with the sophisticated, glamorous image that YSL embodies, making it a beautiful item to display on any vanity.
Enduring Appeal: Since its launch, Black Opium has managed to maintain its charm without feeling outdated. Its timeless allure comes from its unique scent profile that's both modern and classic, ensuring it continues to attract a wide range of perfume lovers.
In essence, Black Opium has managed to carve a distinct identity for itself in the vast world of fragrances, making it a go-to choice for many.
The Thrifty Scent Trail: Affordable Black Opium Dupes
For those of us whose hearts desire the luxury of Black Opium but whose wallets tremble at the cost, I've gathered some fantastic, budget-friendly alternatives. These dupes mirror the intoxicating profile of Black Opium without the hefty price tag. And for my fragrance enthusiasts who've walked the Black Opium trail and are ready to venture into new yet familiar territories, I've also included a few high-end alternatives that will pique your interest.
To add a cherry on top, I've made your shopping experience a breeze. You can shop for these products directly by clicking the images, shopping buttons, or text links. Remember, these are my affiliate links, meaning I receive a small commission from any purchases made through these links (at no extra cost to you!). Your shopping through my links is excellent support and helps keep this blog going.
So, my fragrance lovers, whether you're a bargain hunter or a luxury lover, we're setting sail on an entire scent journey, exploring my top picks for Black Opium perfume dupes. Hold on to your senses because we're just getting started!
Instyle Fragrances – An Ode to Black Opium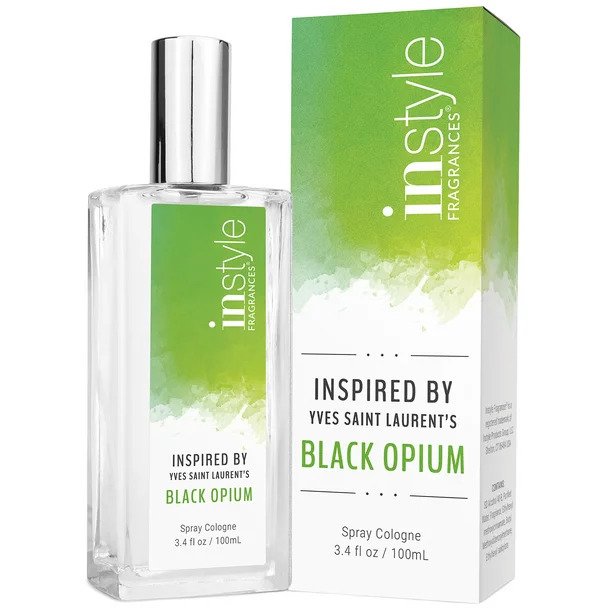 Let's kick things off with a dupe that wears its inspiration right in its name: Instyle Fragrances' 'Inspired by Yves Saint Laurent's Black Opium.' Talk about wearing your heart on your sleeve, or in this case, your scent in your name! This perfume captures the essence of Black Opium but with a deliciously unique spin.
This Instyle concoction starts with prominent notes of pear, orange flower, and almond blossom— a trio that sounds like a fruity floral cocktail on a warm, sunny day. But wait until you meet its deeper notes. Cedarwood, vanilla, and cashmere woods come into play, giving the fragrance a warm and luxurious finish that echoes the richness of Black Opium. The cherry on top? This exquisite scent retails for less than $25!
Dossier Ambery Vanilla – A Budget-Friendly Indulgence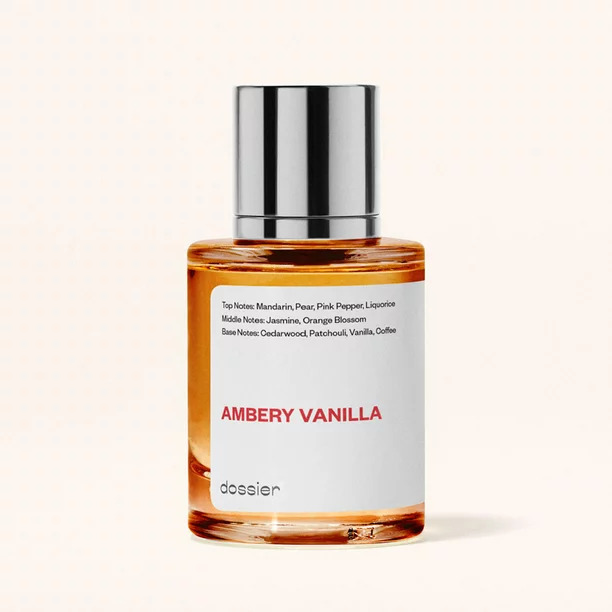 On to the next treasure in our scent trove, we have Dossier's 'Ambery Vanilla.' Dossier specializes in creating perfumes inspired by high-end scents, and their take on Black Opium is no exception. With top notes of pear, pink pepper, and a whisper of licorice, this perfume has a captivating introduction that piques your curiosity.
The heart of this fragrance mirrors the original with a dreamy blend of orange blossom and jasmine flowers, and all layered over a base of coffee and vanilla. Dossier's Ambery Vanilla perfume offers a fantastic alternative to YSL's Black Opium, all for under $30. This scent is like your favorite book that you can't help but read repeatedly, finding something new to love each time.
Dior Poison Girl Eau de Toilette – High-End Dupes that Woo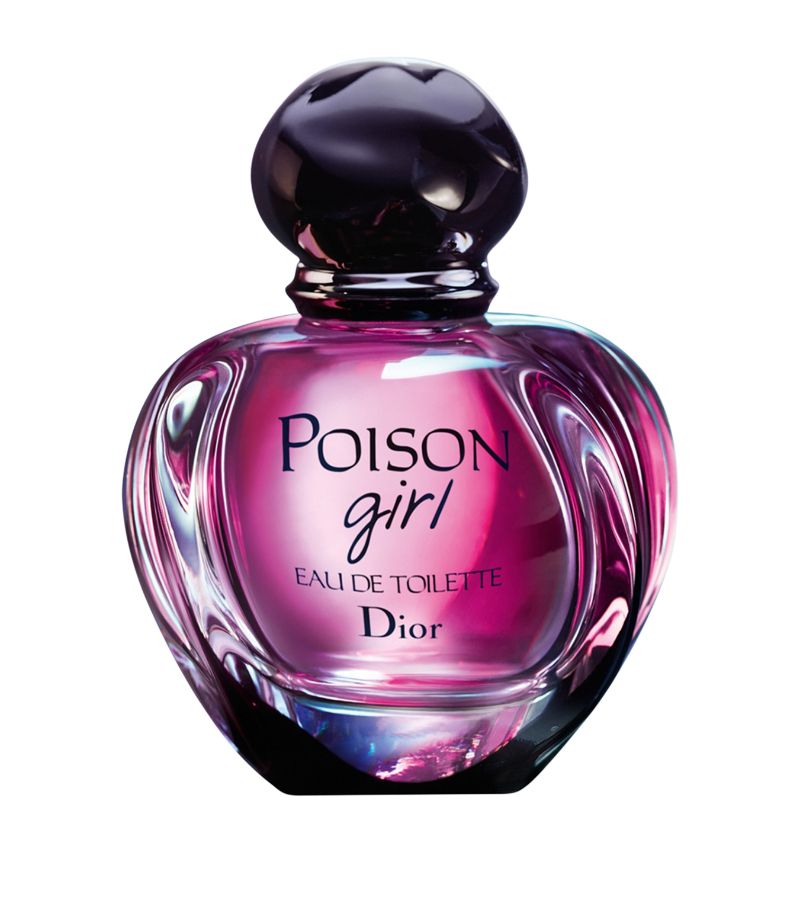 Moving on to a luxury dupe, let's indulge in Dior's 'Poison Girl Eau de Toilette.' This perfume skillfully combines citrus, floral, and vanilla notes, making it versatile for day and night. As for me, I reserve this sexy scent for nights out on the town with my girlfriends or romantic evenings with my hubby.
You can test drive a 1oz bottle of Poison Girl for $80, making it a more reasonable splurge than the original YSL Black Opium.
Zara Gardenia – High Fashion Fragrance
Who said you couldn't get high-quality perfume from a fast-fashion retailer? Next up is Zara's 'Gardenia,' a phenomenal Black Opium dupe that brings an additional fruity layer to the mix.
Not only does it share the white flowers and coffee notes of Black Opium, but it also introduces peach and raspberry into the equation. This added fruity layer brings a playful twist to the original scent. Oh, and did I mention it's under $30?
Tom Ford Black Orchid Eau de Parfum – Luxury at its Best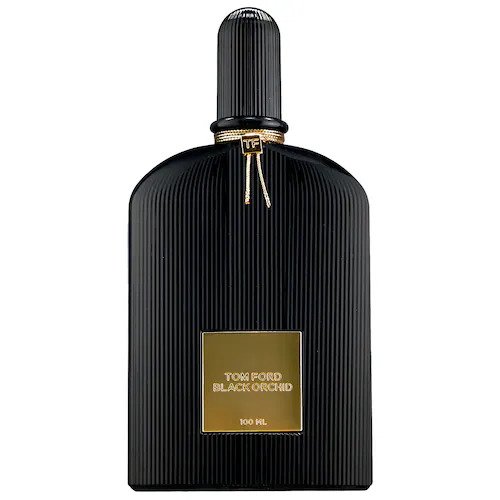 If you're in the mood to spoil yourself, why not go for Tom Ford's 'Black Orchid Eau de Parfum?' This perfume is like that glamorous black dress in your closet – it makes you feel like a superstar.
With a seductive blend of black orchids, spice, and dark accords, this perfume is a confidence booster in a bottle. At $150 for a 1.6oz bottle, it's a slight step up from the original YSL price but an investment worth it to elevate your perfume game.
The Only One by D&G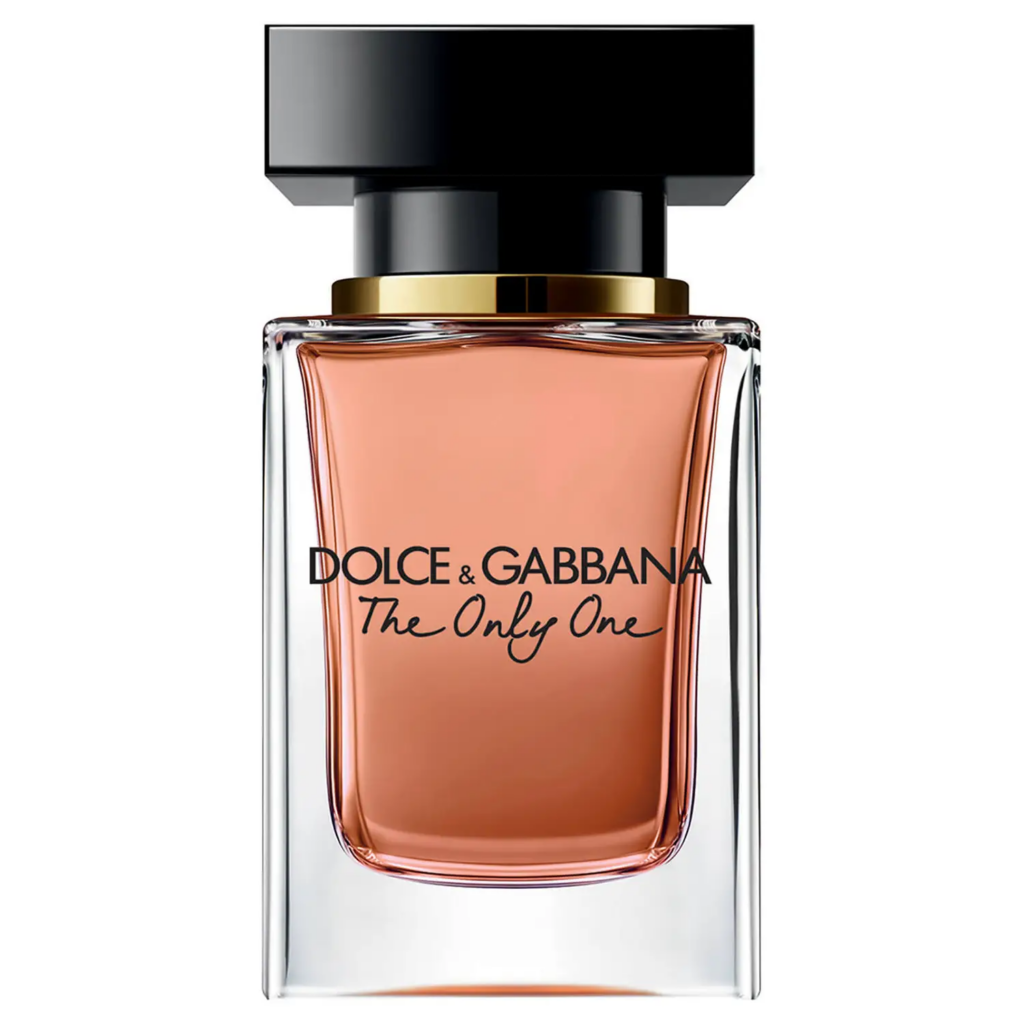 Now, let's shake things up a bit with a bonus entry, shall we? Here's an option that dances to its own rhythm while sharing a few moves with Black Opium – Dolce & Gabbana's 'The Only One.' This perfume, my friends, isn't a carbon copy of Black Opium; rather, it's a fragrance that walks a similar style but makes its own distinct footprints.
'The Only One' offers a less spicy and floral approach compared to Black Opium. Instead, it tantalizingly twirls in a note of caramel to join the symphony of coffee and vanilla. This delightful twist makes it more akin to Black Opium Le Parfum than the original, in my opinion. While 'The Only One' and Black Opium aren't identical twins, they share enough familial resemblances to invite comparison. If you're a fan of Black Opium, you may find yourself equally charmed, if not more so, by this Dolce & Gabbana creation. After all, isn't it exciting to explore new territories that still feel somewhat familiar?
Britney Spears Prerogative – A Pop Star's Surprising Entry
Last but not least, we have a wildcard entry – 'Prerogative' by the Princess of Pop herself, Britney Spears. Yes, you heard it right! Britney's Prerogative echoes the YSL Black Opium through its top notes of apricot and pink pepper and hints of coffee and sandalwood.
At first, I was surprised to see Britney's name on a list of luxury fragrance dupes, but I was convinced with one whiff of this warm and provocative scent. It's a significant departure from her other fragrances, which lean towards light, floral notes. But let me tell you, this bold move paid off!
Conclusion
And there you have it, my fabulous fragrance lovers, a rundown of seven stellar Black Opium dupes that cater to various budgets and preferences. Remember, perfume is a deeply personal choice, a unique way to express yourself. So, when testing these dupes, please pay attention to how each fragrance makes you feel and how it evolves on your skin throughout the day. It's all about finding a scent that complements and enhances your individuality.
Be mindful that everyone's skin chemistry is different, so that a perfume might smell slightly different on you compared to someone else or when tested on a paper strip. Take your time, don't rush the process. Most importantly, enjoy the journey of discovering new fragrances.
Whether you're looking for a budget-friendly option, want to explore new brands or fancy a splurge, there's a whole olfactory world to discover. Your new signature scent might be among these fantastic Black Opium alternatives.
Happy scent hunting, and remember, let your unique aroma shine as bright as your radiant personality! Stay sensational!
Feature image by Siora Photography on Unsplash