Hello, radiant souls and skincare lovers! Have you ever wondered at your favorite K-drama stars' flawlessly smooth and youthful complexion and wished you could borrow a bit of their secret magic? Today we're about to unlock a treasured facet of their skincare regimen that deserves a spot on your vanity, too — the mightily potent yet delightfully gentle world of Korean eye creams.
In this blog post, we'll embark on a beauty pilgrimage to the heart of Seoul, home to some of the world's most innovative skincare solutions. Our destination? The holy grail of bright eyes and youthful expressions: Korean eye creams! Get ready to dive deep into snail mucin, ginseng, niacinamide, green tea, and fermented ingredients, among other intriguing components, each uniquely tailored to nurture the delicate skin around your eyes. As your beauty guide and confidante, I'll demystify the magic behind each product, explain how they can address your individual needs – be it dark circles, puffiness, wrinkles, or loss of elasticity – and even guide you on how to incorporate these gems into your existing routine.
So, whether you're a seasoned K-beauty devotee or a curious newcomer, join me as we explore the best Korean eye creams that are not just luxuries but essentials that your skincare routine is yearning for. Trust me, your future self (and under eyes) will thank you for this. Let's get that mesmerizing, star-like twinkle in your eyes, shall we?
My Love Affair with Korean Eye Creams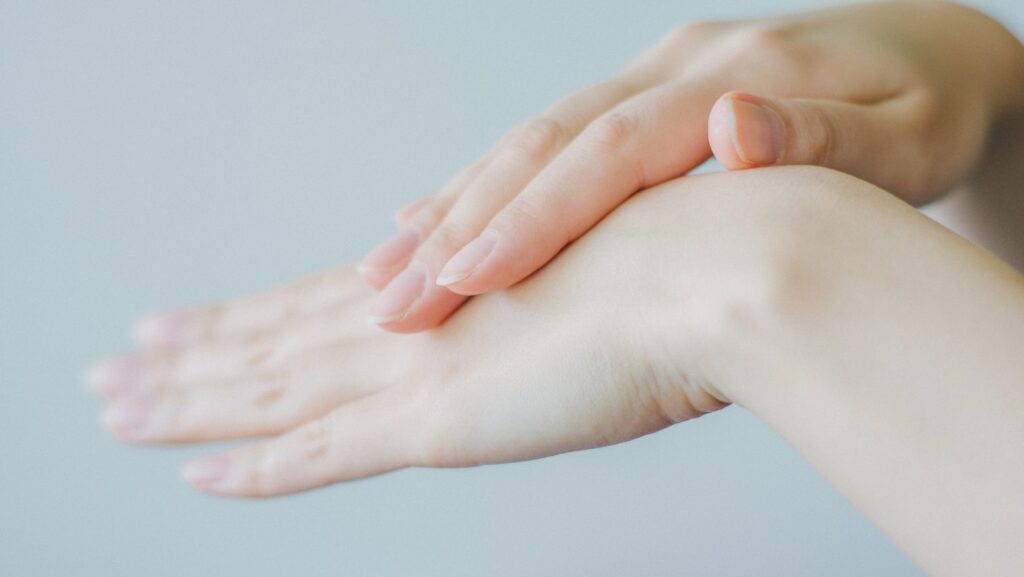 It's no secret that I've been head over heels for eye creams lately. They've become my crime partners, nocturnal allies, and secret keepers, helping me look bright and refreshed no matter how late I've been catching up on the latest K-dramas. Throughout my skincare adventures, I've enjoyed trying several of these miracle workers, and I cannot wait to share my top picks with you. You'll find the ones that have been working their magic for me and, hopefully, for you soon too!
The Magic of Korean Moisturizers
Before we dive into the magical world of Korean eye creams, if you've been on the hunt for some top-notch Korean moisturizers to revitalize your skincare routine, do take a sneak peek at my guide to the ten best Korean moisturizers. It's a treasure trove of hydration heroes, I promise!
Why Korean Skincare Wins Hearts
Korean skincare isn't just a trend; it's a revolution! And there's a solid reason (or should I say reasons) behind its global adoration. The unique blend of ancient wisdom and cutting-edge technology they infuse into their products is a game-changer. They've truly mastered the art of skincare! The rise in popularity of Korean skincare, often referred to as K-Beauty, around the globe is due to a combination of factors:
1. Innovative Formulations: Korean skincare is renowned for its innovative formulations and unique ingredients. Korean beauty companies are often on the cutting edge of skincare science, incorporating the latest research findings into their products. Ingredients such as snail mucin, fermented extracts, and plant-based components are just some of the innovative elements they use.
2. Focus on Hydration: A major emphasis in K-Beauty is hydration. Many Korean skincare products contain ingredients like hyaluronic acid, ceramides, and a variety of botanical extracts that are known to moisturize the skin effectively. This focus on hydration can lead to healthier, plumper, and more radiant skin.
3. Skin-First Philosophy: Korean skincare emphasizes preventative care over treating issues as they arise. This skin-first approach means that there's a heavy emphasis on maintaining the health of the skin over the long term, which can lead to better skin outcomes.
4. Variety and Customization: There's a vast array of Korean skincare products out there, making it easy to tailor your skincare routine to your specific needs. Whether your primary concern is acne, aging, hyperpigmentation, or dryness, there are likely multiple K-Beauty options designed for you.
5. High-Quality, Affordable Products: Many Korean skincare products deliver high-quality results at a more affordable price point than comparable Western products. This makes them accessible to a wider range of consumers.
6. Beautiful Packaging: Korean products often come in appealing, cute, or elegant packaging that makes them fun to use and display on your vanity.
7. Multistep Regimens: Korean skincare is famous for its multi-step routines (sometimes featuring 10 steps or more), which encourage taking time for self-care and treating skincare as a ritual rather than a chore.
Whether your eyes are pleading for a radiant wake-up call or a remedy to gently ease those fine lines, rest assured, my carefully curated list of the best Korean eye creams has something just for you.
Saturday Skin Wide Awake Brightening Eye Cream: Your New Morning Companion
Starting our journey with a bang, the Saturday Skin Wide Awake Brightening Eye Cream is like a cup of coffee for your under eyes. Who needs caffeine when you have date seed extract, avocado protein, and hyaluronic acid working their magic on your skin?
Picture this: you're standing in an orchard of date palms, your skin soaking in the dates' antioxidants, helping your under eyes take on a youthful glow. And while you're there, the avocado protein steps in like a doting friend, quenching your skin's thirst. As for the hyaluronic acid, it's your secret weapon against those telltale signs of tired eyes, making them appear plumper and refreshed.
Here's a pro tip: a little goes a long way with this cream, so there is no need for the heavy-handed application. And for my fellow fragrance-sensitive folks, breathe easy. This gem is made without artificial fragrances. Could it be your under-eye savior? Let's find out!
AMOREPACIFIC Moisture Plumping Rejuvenating Eye Gel: Luxury in a Jar
Next, we're talking about AMOREPACIFIC, the embodiment of luxe aesthetics and minimalistic elegance. This Moisture Plumping Rejuvenating Eye Gel is a spa treatment for your under eyes, tackling dark circles and puffiness head-on.
Packed with the brand's unique 5-Hydra Solution™, a blend of five types of hyaluronic acid, it's a moisture-retention masterclass. Add a gentle natural fragrance, and you get an eye gel that pampers your senses without causing headaches. A little bit of this product goes a long way, and it's gentle on the eyes too.
While it's a bit on the pricier side, I believe in investing in my skin, and if you're game for it, this could be a great addition to your anti-aging arsenal.
Acwell Licorice pH Balance Intensive Eye Cream: My Secret to Glowing Under Eyes
I have a confession to make. I'm an Acwell fan. It's no secret that I love Soko Glam, my go-to for all things Korean skincare. That's where I first stumbled upon Acwell and the Licorice pH Balance line.
This Intensive Eye Cream is like a powerhouse of goodness, featuring licorice water, green tea, and blueberry extract. It's like a trip to a refreshing garden, with the licorice water and extracts lighting up your under eyes while the green tea and blueberry extract play the anti-aging card.
Designed for sensitive skin, the cream has a subtle and fresh fragrance that I love. And the best part? It's budget-friendly and lasts for ages. Do give this a try; I can't recommend it enough.
Etude House Moistfull Collagen Eye Cream: Affordable Luxury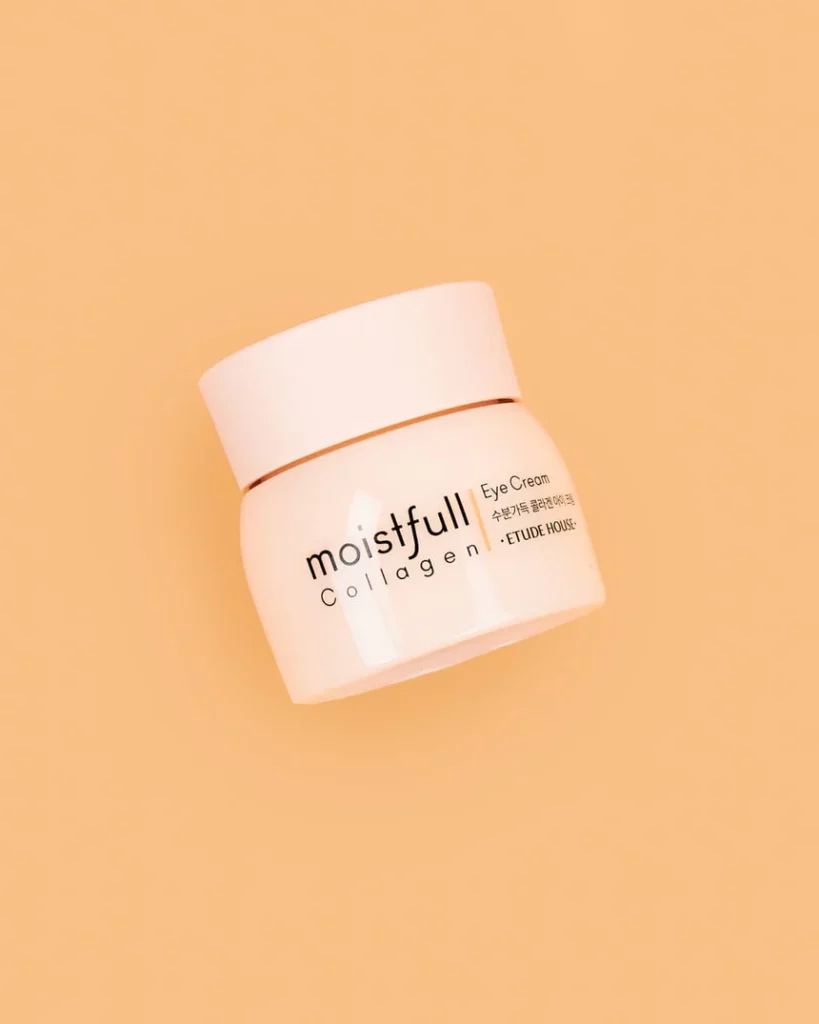 Who says luxury has to break the bank? The Etude House Moistfull Collagen Eye Cream provides high-quality nourishment without emptying your pockets. Packed with hydrolyzed collagen, this cream is like a fitness trainer for your skin, firming it up and bidding farewell to fine lines.
This cream also doubles as your ally in the fight against dark circles. However, if you're like me and sensitive to fragrances, remember it has a more pungent scent. But if that's not a concern for you, this could be a fantastic budget-friendly option to nurture your under-eye area.
Aesthetic Hydration Cosmetics Real Eye Cream for Face: A Cream With a Twist
Meet AHC Essential Real Eye Cream, my latest skincare crush. It's a concentrated eye cream that moonlights as a full-face moisturizer. How cool is that?
With Microsome technology, a proprietary vitamin, and a peptide complex, this cream focuses on hydration, radiant skin, and a smoother skin texture. Lightweight and sensitive skin-friendly, it's a cheat code for youthful-looking skin. Please give it a whirl and see the magic unfold!
Benton Fermentation Eye Cream: Fermentation Goodness
The Benton Fermentation Eye Cream brings you the best of both worlds: popular and affordable. With fermented ingredients like Bifida ferment lysate and galactomyces ferment filtrate, it's like a repair shop for your damaged skin.
Packed with ceramides, hyaluronic acid, aloe, and panthenol, it helps keep your skin hydrated, giving you that plump and brighter look. Especially for my friends with dry skin, this cream can be a game-changer thanks to its rich texture and quick absorption. A tube of this is like a winter skincare essential.
Laneige Perfect Renew Eye Cream: Say Hello to Luxurious Anti-Aging
You probably remember me raving about the Laneige lip masks, right? I've discovered another Laneige wonder – their Perfect Renew Eye Cream. It's like a time machine for your skin, tackling the pesky signs of aging.
Are you fighting a battle against wrinkles or fine lines? Look no further! Thanks to its Glyco Miracle technology, this eye cream could be your firming super-soldier. Need an under-eye pick-me-up? This cream might be your genie in a bottle. After a few uses, you'll likely find your under eyes looking more awake, smoother, and firmer. And if you're a fellow dry skin warrior, get ready to thank me for this intense hydration recommendation!
Mizon Collagen Power Firming Eye Cream: Affordable Firming Power
Next on my list is the Mizon Collagen Power Firming Eye Cream, a more affordable alternative to the Elemis Pro-Collagen Advanced Eye Treatment.
It contains a 54% marine collagen solution that helps with fine lines, wrinkles, and elasticity. This cream is like a friend to all skin types with its super gentle formula. The thick texture leaves your under eyes feeling silky soft, which is especially useful for dry skin folks. I'm currently using this one, and it's certainly worthy of your vanity!
Cosrx Advanced Snail Peptide Eye Cream: Back With Snails Again!
Snail mucin may sound a bit icky, but trust me; it's a skincare game-changer. This Cosrx cream is a fantastic option for depuffing and brightening.
The snail secretion filtrate is like a hydrating whisper for your under eyes, while the niacinamide and the five peptides lend your eyes that coveted glow. It's also fragrance-free, which is always a win in my book. Please give it a few uses and see the difference for yourself.
Mizon Snail Repair Eye Cream: Wrapping Up with More Snail Magic
Last but not least, I present another snail mucin marvel by Mizon. This super affordable and effective eye cream works wonders on brightening your skin while reducing the look of wrinkles and dark spots.
Your skin could be as soft as a baby's in just a few uses! It has a subtle and clean scent, and a little bit goes a long way. So, morning and night, treat your skin to this gentle pampering.
I hope you loved this whirlwind tour of my favorite Korean eye creams! It may help you find your new skincare BFF. As an unabashed K Beauty fan, there will be plenty more recommendations!
Key Benefits Of Korean Eye Creams
Korean eye creams come with a plethora of benefits that make them a must-have in any skincare regimen. Here's a breakdown of their primary advantages:
Advanced Formulations: Korean skincare is celebrated worldwide for its cutting-edge research and development, leading to innovative, high-quality ingredients and formulations.
Targeted Solutions: Korean eye creams are specifically designed to address different concerns like dark circles, puffiness, fine lines, and wrinkles. They offer targeted solutions for each of these problems.
Hydration and Nourishment: Korean eye creams are often formulated with potent hydrating and nourishing ingredients like hyaluronic acid, ceramides, and natural botanical extracts that keep the skin around the eyes moisturized, plump, and youthful-looking.
Brightening Effects: Many Korean eye creams contain ingredients like niacinamide and licorice root extract, known for their skin brightening and tone-evening properties, helping to reduce the appearance of dark circles and uneven pigmentation.
Anti-Aging Properties: Korean eye creams commonly incorporate anti-aging ingredients like collagen, peptides, and fermented extracts that can improve skin elasticity, reduce fine lines and wrinkles, and rejuvenate the eye area.
Gentle Formulas: Korean eye creams often prioritize gentle, skin-friendly ingredients, minimizing the risk of irritation or sensitivities, which is particularly important for the delicate skin around the eyes.
Value for Money: From high-end to budget-friendly options, Korean eye creams offer a wide range of choices to suit different needs and budgets without compromising on efficacy.
Remember, while these are common benefits, individual results may vary based on skin type and specific product use.
Which Korean eye creams are the best for specific skin concerns?
When it comes to choosing the best Korean eye creams, it's important to consider specific skin concerns. Here are some top-notch recommendations based on typical skin issues:
1. For Dark Circles and Puffiness: "AMOREPACIFIC Moisture Plumping Nourishing Eye Gel" has a unique blend of five types of hyaluronic acid to hydrate, brighten, and de-puff under-eye circles. The "Acwell Licorice pH Balance Intensive Eye Cream" is also a fantastic option, as it contains licorice extract that is known to brighten dark circles.
2. For Fine Lines and Wrinkles: "Laneige Perfect Renew Eye Cream" comes with their exclusive Glyco Miracle technology that boosts skin's firmness, effectively addressing wrinkles and fine lines. Similarly, "Mizon Collagen Power Firming Eye Cream" with its high concentration of marine collagen helps with elasticity and wrinkle reduction.
3. For Hydration: "Saturday Skin Wide Awake Brightening Eye Cream" is packed with hydrating ingredients like hyaluronic acid and avocado protein, which help moisturize and plump the under-eye area. The "Aesthetic Hydration Cosmetics (AHC) Essential Real Eye Cream" also stands out for its hydration properties, with a proprietary vitamin and peptide complex to target dryness and improve skin texture.
4. For Anti-Aging: "Benton Fermentation Eye Cream" is a star in this category, featuring fermented ingredients such as Bifida ferment lysate and Galactomyces ferment filtrate, known to repair skin damage and promote a youthful look.
5. For Sensitive Skin: "Etude House Moistfull Collagen Eye Cream" and the "AHC Essential Real Eye Cream" are both gentle on the skin, with formulas that work well even for sensitive skin types. The AHC cream can also be used across your entire face, delivering its benefits to your whole complexion.
Downsides or Limitations Of Using Korean Eye Creams
While Korean eye creams come with a host of benefits, it's essential to consider some potential limitations:
1. Skin Sensitivities: Some people might experience sensitivities or allergies to certain ingredients in Korean eye creams, even if they're generally considered gentle. This could result in irritation, redness, itching, or even breakouts. Always patch-test a new product on a small area of skin before full application.
2. Fragrance: While fragrance in skincare can create a pleasing sensorial experience, some individuals are sensitive to it. Fragrance, whether natural or synthetic, can sometimes lead to irritation, especially for those with sensitive skin.
3. Limited Availability: Depending on where you live, some Korean skincare products may not be easily accessible and might require online shopping, potentially with high shipping costs or long delivery times.
4. Inconsistent Results: Skin is a highly individual aspect of our bodies, and what works well for one person might not work for another. A product raved about by many might not deliver the same results for you, and vice versa.
5. Cost: While there are budget-friendly K-beauty options, some Korean eye creams can be on the pricier side, especially high-end brands. It's crucial to find a balance between effectiveness and budget.
6. Misleading Marketing Claims: Like any other industry, some products may not live up to their claims. Just because a product is labeled as 'brightening', 'anti-aging', or 'hydrating' doesn't guarantee it will have these effects. Always look into the ingredients and read reviews.
Conclusion
In the radiant realm of skincare, eye creams hold a special place, and Korean beauty products have undeniably set a gold standard. Remember, while each of these creams has unique benefits, the right choice depends on your specific skin needs and sensitivities. Start with understanding what your skin tells you – whether it's demanding hydration, craving firmness, or longing for brightness. And, of course, bear in mind that the most expensive product is only sometimes the best fit for you. Skincare is a journey of patience, experimentation, and self-care. The risks? Minimal, especially with the gentle formulations of these products. The rewards? A refreshed, youthful look and the joy of pampering yourself. As you explore these products and discover your perfect skincare companion, remember that your beauty shines brightest when your health and happiness fuel it. Now, armed with all this information, it's time to dive into the exciting world of K-beauty eye creams – your journey to sparkling eyes begins here!
Feature image by pmv chamara on Unsplash