Hey there, wonderful readers! Back at it again in our cozy little beauty haven where we talk trends, tricks, and all things dazzling. Today, we're swapping my beloved white nail polish for a splash of color – because hey, even classics can use a shake-up, right? I'm here to be your trusty nail color guru, guiding you through the maze of shades to find that perfect match for your fair skin. Together, we'll unravel the top 10 shades that not only blend perfectly with fair skin but truly make it pop, highlighting its natural radiance. So, join me as we venture into this vibrant journey, peppered with a hint of science and a whole lot of fun. Let's add that perfect splash of color to your beauty palette!
Nail polish colors, believe it or not, are not a one-size-fits-all kind of deal. A whole world of color chemistry plays a significant role in which shade suits whom. And trust me, I've learned this the hard way! But, after countless trials, errors, and fun experimentations, I have created a list of nail polish colors that fair-skinned beauties like myself would adore.
Over the years, I've become something of a fair-skin aficionado. From the best shade of yellow clothing that compliments my pale skin, to my absolute favorite, natural-looking lipstick shades for fair skin, to the fair makeup products that have become my holy grail – it's been a fascinating journey of self-discovery. And the next destination on this beauty expedition? Nail colors that will make your fair skin-pop and bring out the beauty of your unique undertones.
The Palette For Fair Skin
Let's quickly chat about undertones before we set sail on this color voyage. What are they, and why should you care about them? Well, I have fair skin with a hint of pink and cool undertones, meaning shades with blue undertones are my best friends! They complement my skin in a way that feels right.
But the undertone terrain is vast – you could have relaxed, neutral, or warm undertones. I found this handy guide by Good Housekeeping incredibly insightful when I started my undertone discovery. I highly recommend checking it out.
Top 10 Nail Polish Colors For Fair Skin
Now that we're all versed in undertones let's dive into the sea of shades that will make your fair skin shine. Are you ready? Because I can hardly contain my excitement to share this with you! Here we go…
Dive into the Blue with CHANEL's "Rhythm"
Remember when I told you about my cool undertones? Well, I discovered that through my love for blue nail polishes! There's something about deeper shades like CHANEL's "Rhythm" that brings my fair skin to life. Trust me; it's like the perfect pair of denim jeans – always in style.
Essie's "Not Red-Y For Bed": The Perfect Red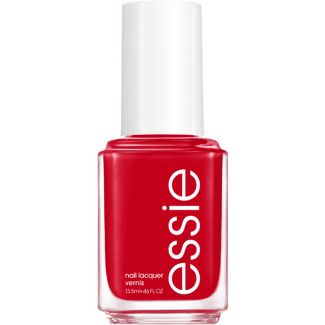 Finding the right red can feel like finding a needle in a haystack. While coral and orange-reds can clash with our fair skin, more excellent cherry reds are our best friend. Essie's "Not Red-Y For Bed" is a classic cherry red that I can't resist. It's like a timeless little black dress but for your nails!
The Elegant Neutral: OPI's "Put It In Neutral"
One day, I was looking for an understated yet sophisticated polish. And that's when I found OPI's "Put It In Neutral." It's a beautiful light pink shade that has just the right amount of pinkish-beige finish – not too flashy, but not dull. It's like the trusted, everyday handbag that goes with everything!
Turning to Gray with Olive & June's "AW"
For those days when I want a neutral hue but am not in the mood for pink, white, or black, I turn to my trusted gray polish – Olive & June's "AW." It's my secret weapon for achieving that chic, understated look. It's like my favorite pair of gray boots – sturdy, stylish, and goes with almost anything!
The Bold and Berry-ful: butter LONDON's "Broody."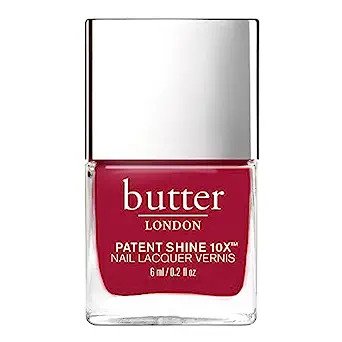 Venturing into the berry world, I've discovered that, similar to reds, the best berry shades for fair skin are those with blue undertones. Butter LONDON's "Broody" is a perfect example. It's also incredibly versatile, suiting medium and dark skin tones.
Lovely Lavender with Deborah Lippmann's "Only You"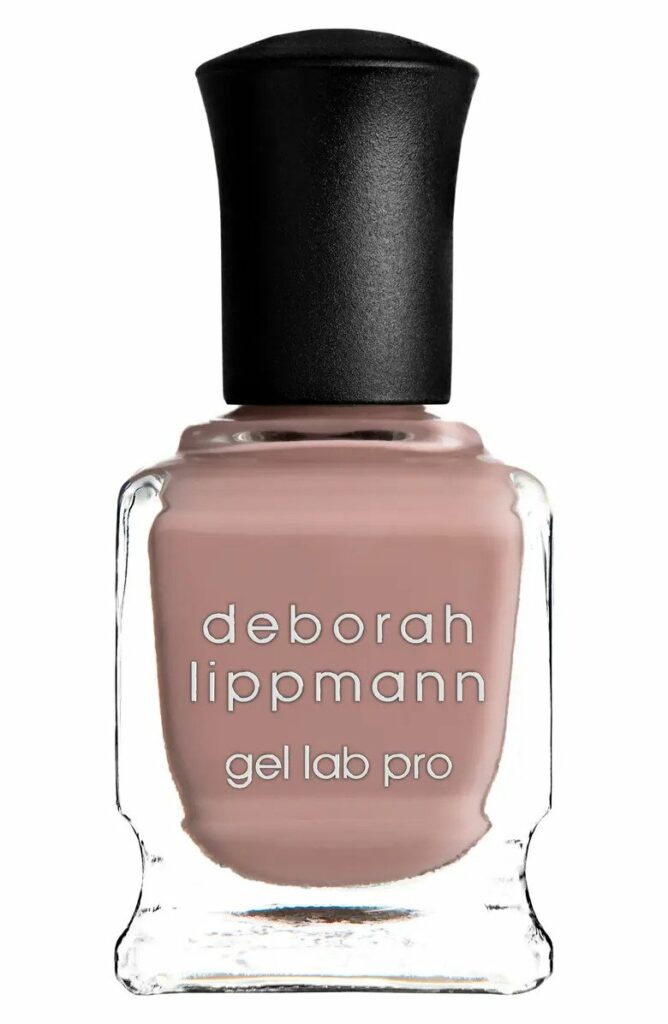 I've loved lavender lately. Since I got this adorable purple knit, I've been on a lavender kick, and Deborah Lippmann's "Only You" ticks all the boxes. It's like my spring sundress – fresh, flowy, and oh-so-pretty!
Go Bold with Gucci's "Crystal Black"
Fair skin and black nail polish may sound like a drastic contrast, but it's a match made in heaven! Gucci's "Crystal Black" brings an unbelievably chic statement to my look. Plus, it's a favorite choice for my toes.
A Classic Love: Ella+Mila's "Pure Love"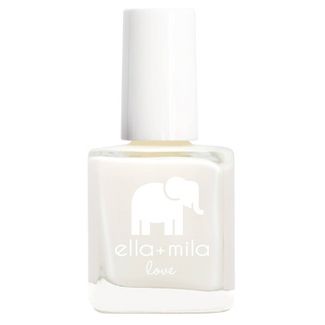 A list of favorite nail polishes wouldn't be complete without a classic white. Ella+Mila's "Pure Love" is my trustworthy companion, always there to match my diverse outfit choices for blog shoots.
Into the Green with Sally Hansen's "Lookin Fly for a Cacti"
Green polish may sound unconventional, but after some online digging, I discovered pastel green works amazingly well with cooler skin tones. Sally Hansen's "Lookin Fly for a Cacti" is my first venture into the green territory, and it's a total springtime stunner!
A Pink Dream: Habit Cosmetics' "Bardot"
Another pale pink beauty is Habit Cosmetics' "Bardot." This velvety pale pink is slightly more saturated than the OPI color I mentioned earlier, and it's a gorgeous pick for various skin tones, not just us fair-skinned folks.
Seasonal Nail Polish Picks for Fair Skin
Choosing the right nail polish can seriously perk up your look, especially when you pair it with the season's vibes. Let's break it down for those with fair skin tones:
Spring: Go Bold & Bright
Spring is your time to shine with bold, lively colors! Think fresh greens, vibrant pinks, and sunny yellows that pop against your skin. It's all about celebrating the new blooms, so why not bring that flower garden vibe right to your fingertips?
Summer: Keep it Light with Pastels
Summer calls for a chill vibe, and pastels are just the way to do it. Dive into shades like soft lavender, sky blue, or a gentle peach that just scream summer skies and lazy days. They're like a breath of fresh air for your nails, giving that calm, cool, and collected summer look.
Autumn: Rich Hues for the Win
Autumn is all about those warm, rich colors. We're talking burgundy, burnt orange, and deep greens that mirror the changing leaves. These colors are not only cozy but offer a striking contrast with fair skin, bringing that snug autumn feel straight to your nails.
Winter: Deep Dives
Winter is the season to go deep with your color choices. We're suggesting bold navy blues, dark purples, or a timeless crimson that adds a touch of class and mystery to your style. And hey, a sprinkle of glitter polish wouldn't hurt for that festive sparkle, right?
Conclusion
And there we have it, lovelies – our grand tour through the rainbow of nail polish colors that truly sing on fair skin. Remember, it's all about understanding your unique undertones and playing around with shades that flatter them the most. Don't be afraid to step out of your comfort zone – that's where the magic happens. Yes, there might be a bit of trial and error involved, and you might end up with a few shades that aren't quite "you," but that's part of the fun. One final tip: always remember that the rules in beauty are there just as a guide, not as a strict blueprint. If you feel fabulous in a color that's supposedly not in your "range," wear it proudly! After all, confidence is the best accessory you can pair with any shade. So take this guide, arm yourself with your newfound knowledge, and embark on your own color journey. Try new shades, experiment with different finishes, and, most importantly, have fun. Your perfect shade is out there, waiting for you to discover it. Until next time, stay vibrant, stay beautiful, and keep painting the world with your unique colors!
Feature image by Hans Vivek on Unsplash