Hey beauty aficionados! Dive into the vibrant world of '55 Trendy Abstract Nails You'll Want to Try This Year', where your nails transform into mesmerizing canvases of color and imagination. This isn't just a rundown but a masterclass, guiding you through avant-garde designs and the latest nail art trends. From minimalistic to bold bursts of creativity, it's an invitation to break boundaries and embrace the abstract. Novice or expert, there's inspiration for all, ensuring you end up with a treasure trove of nail designs and techniques to experiment with. Ready to redefine your nail game? Dive in!
My Favourite Abstract Nail Designs For 2023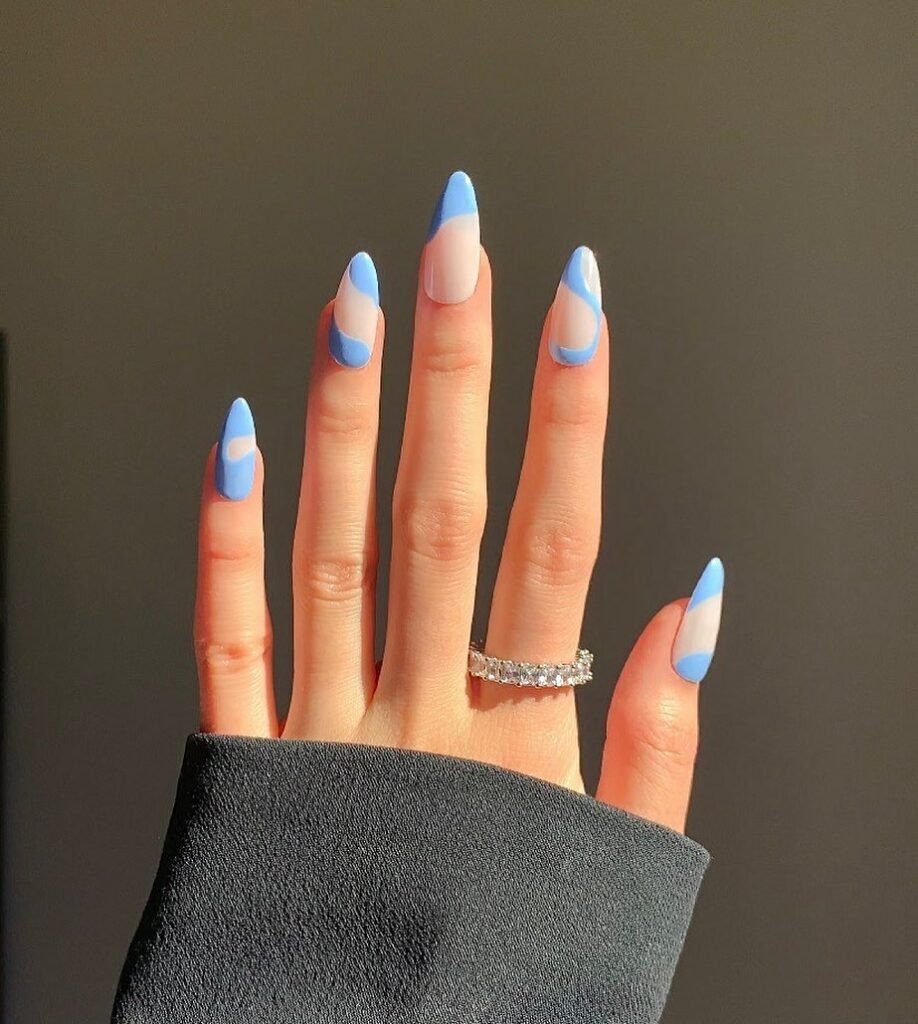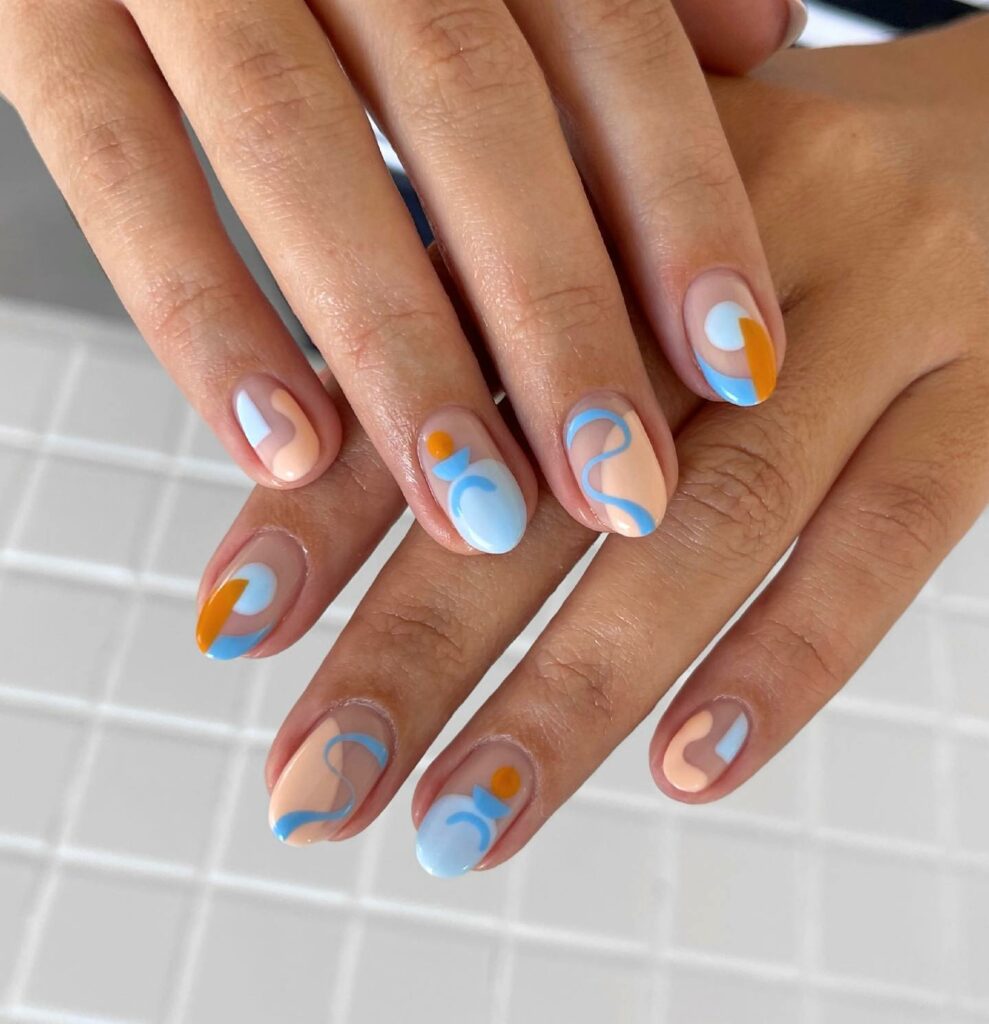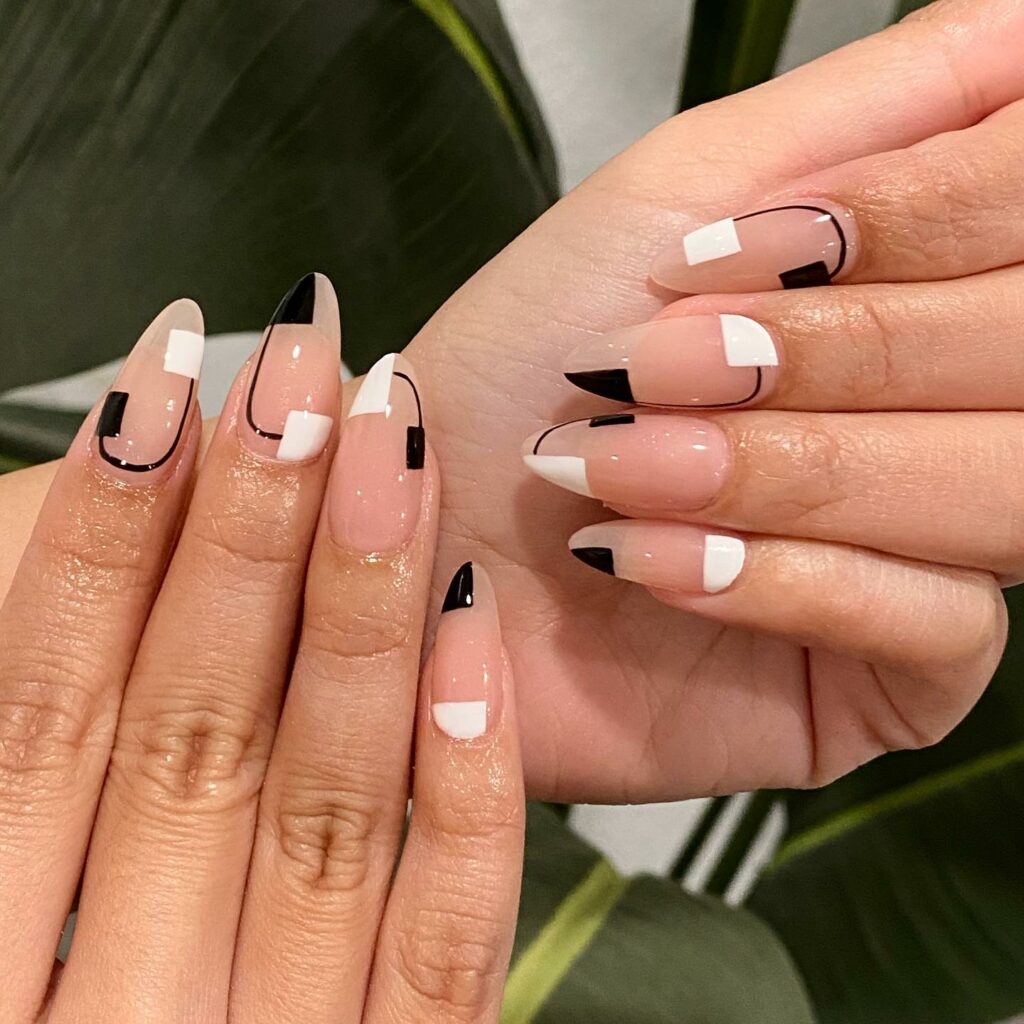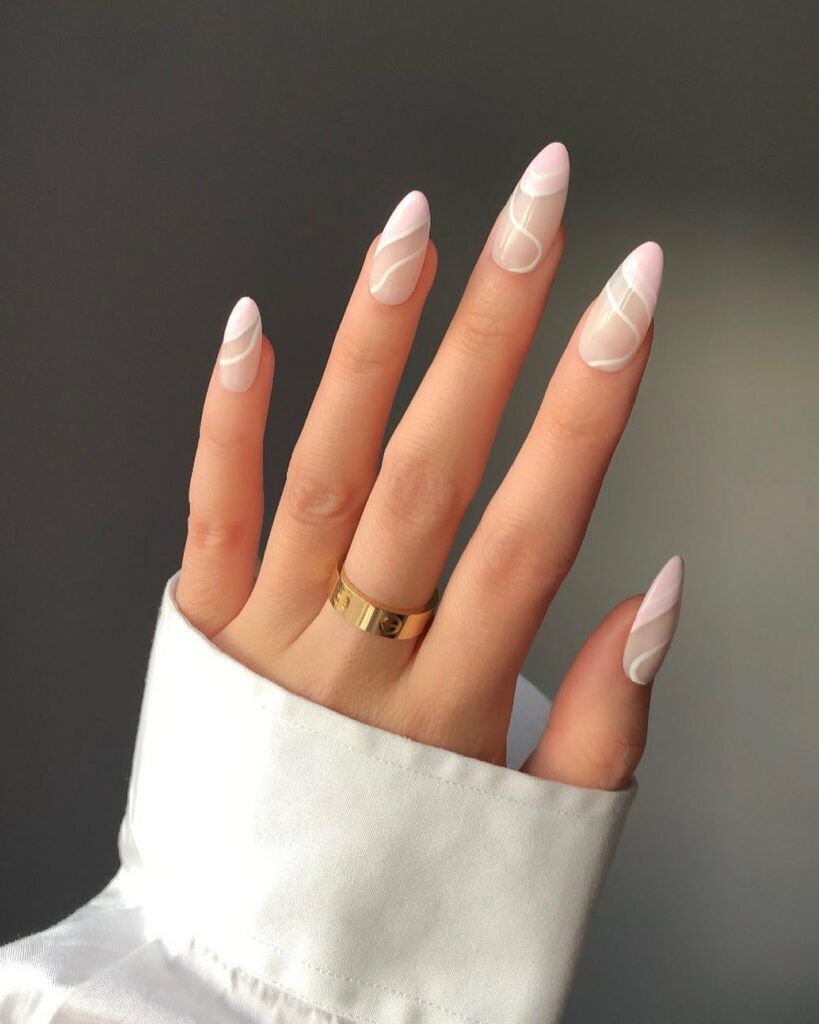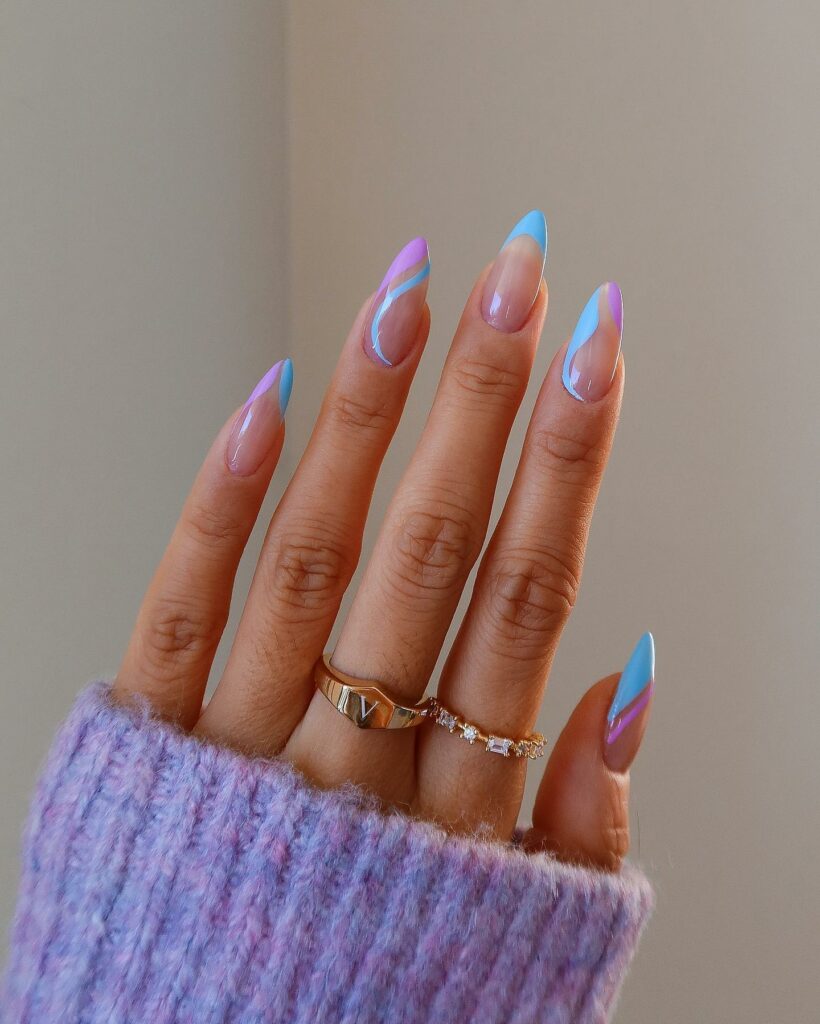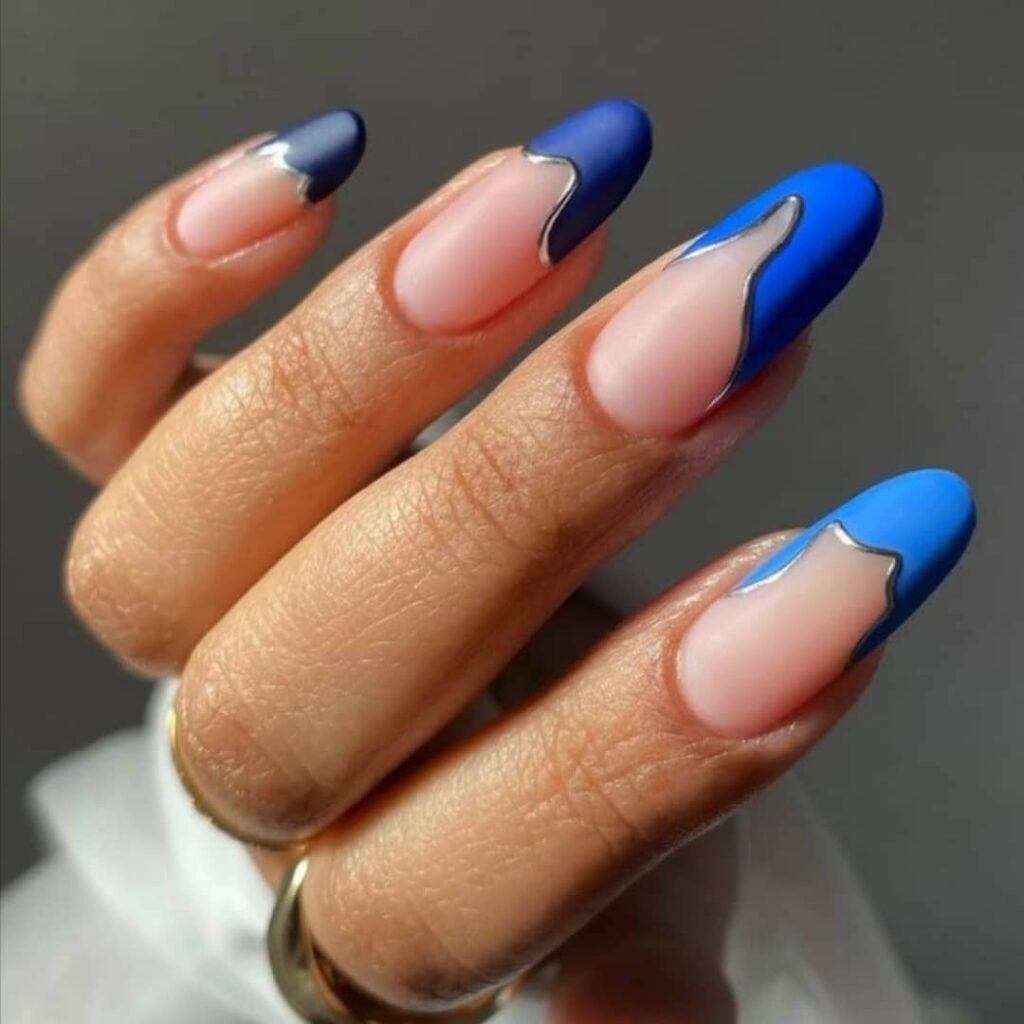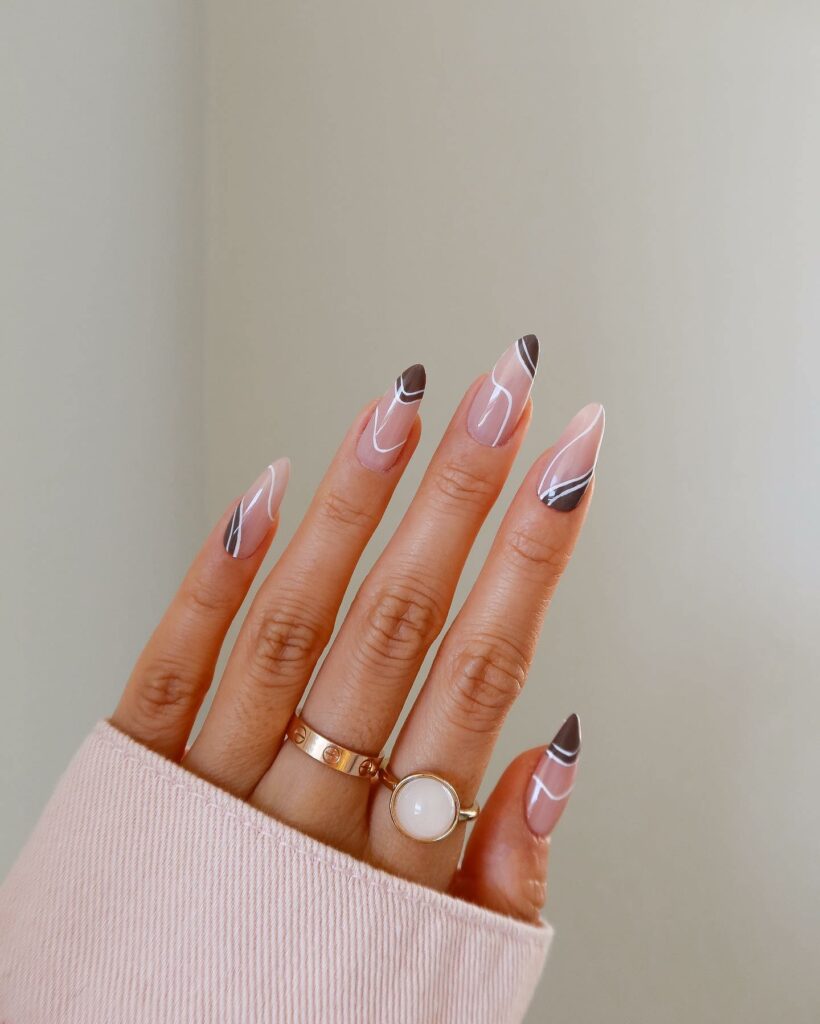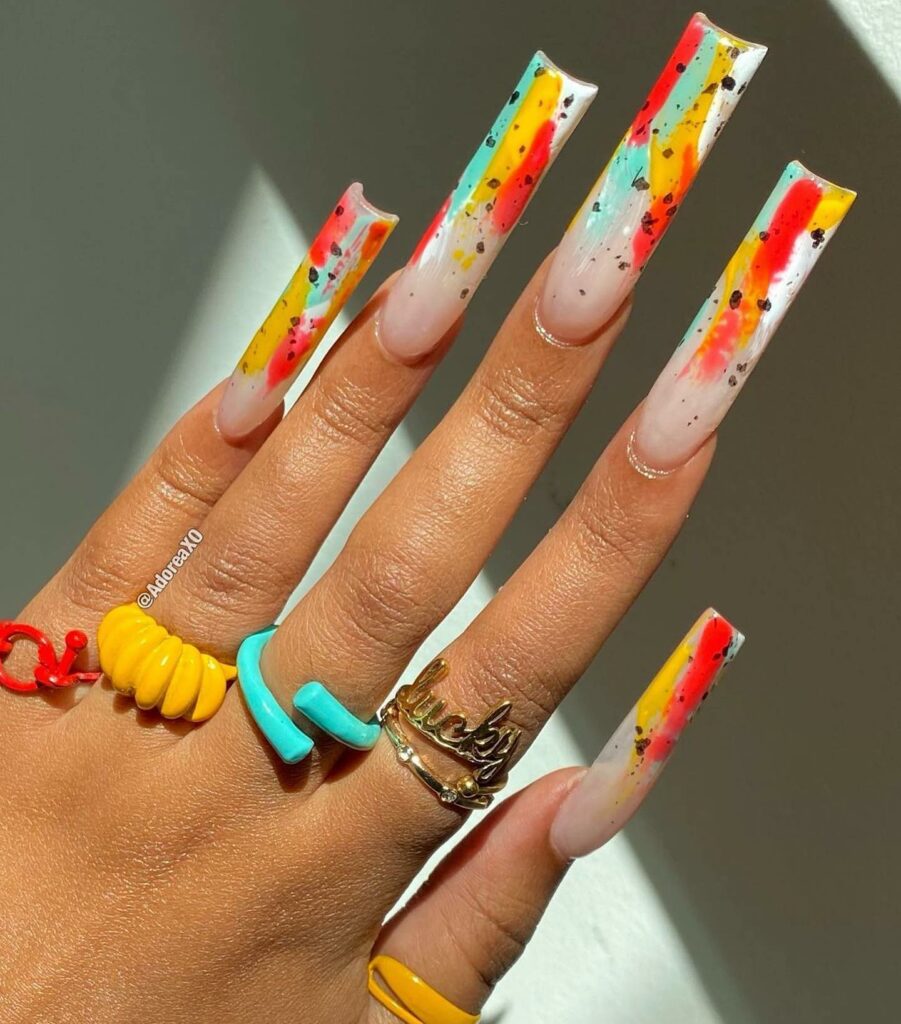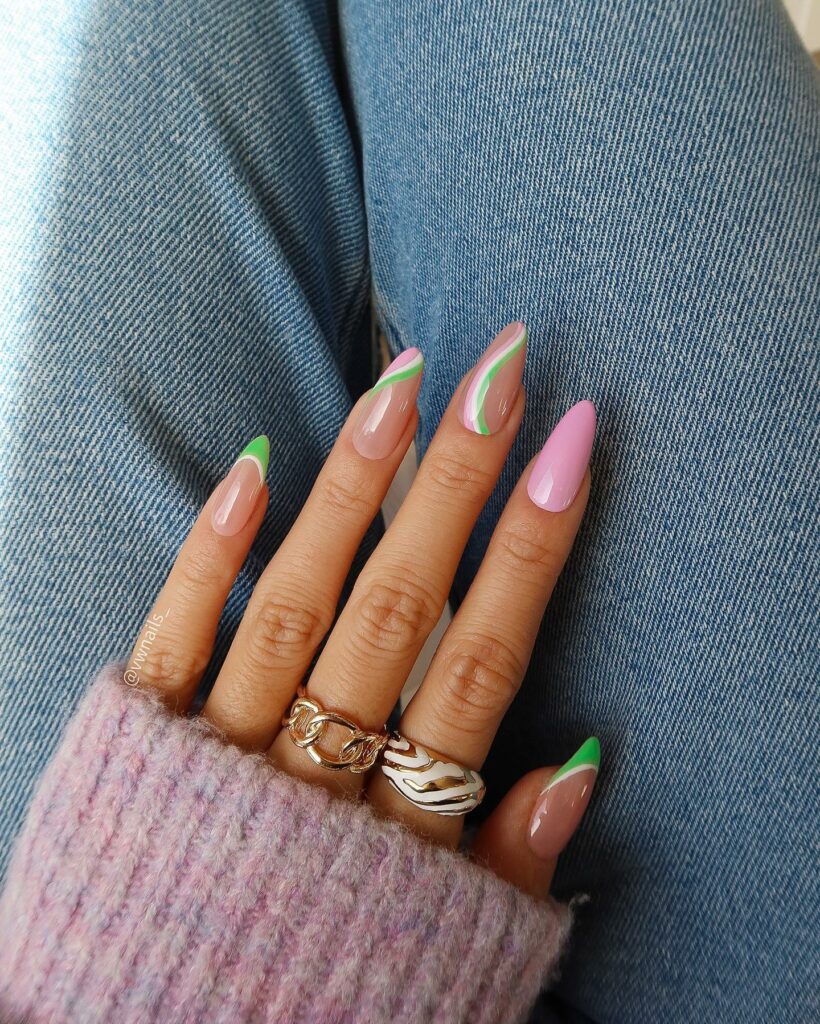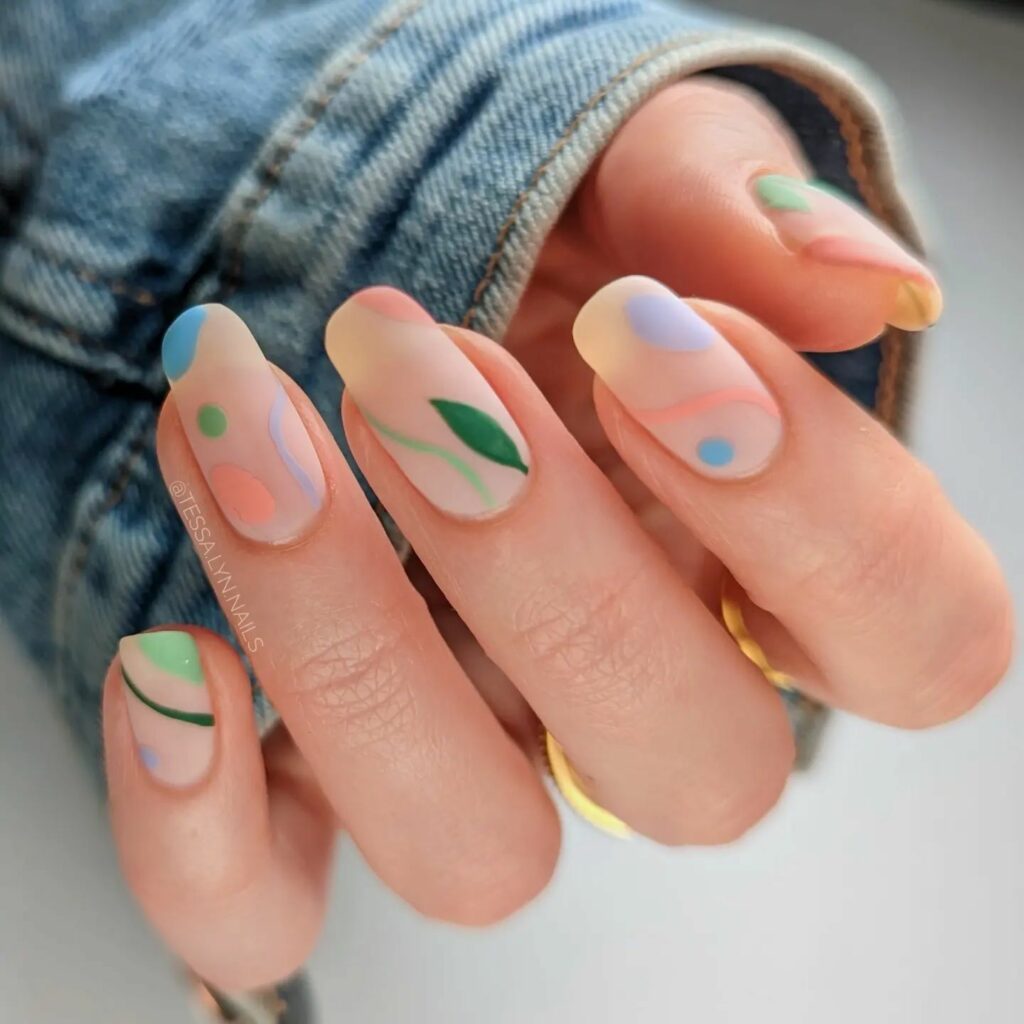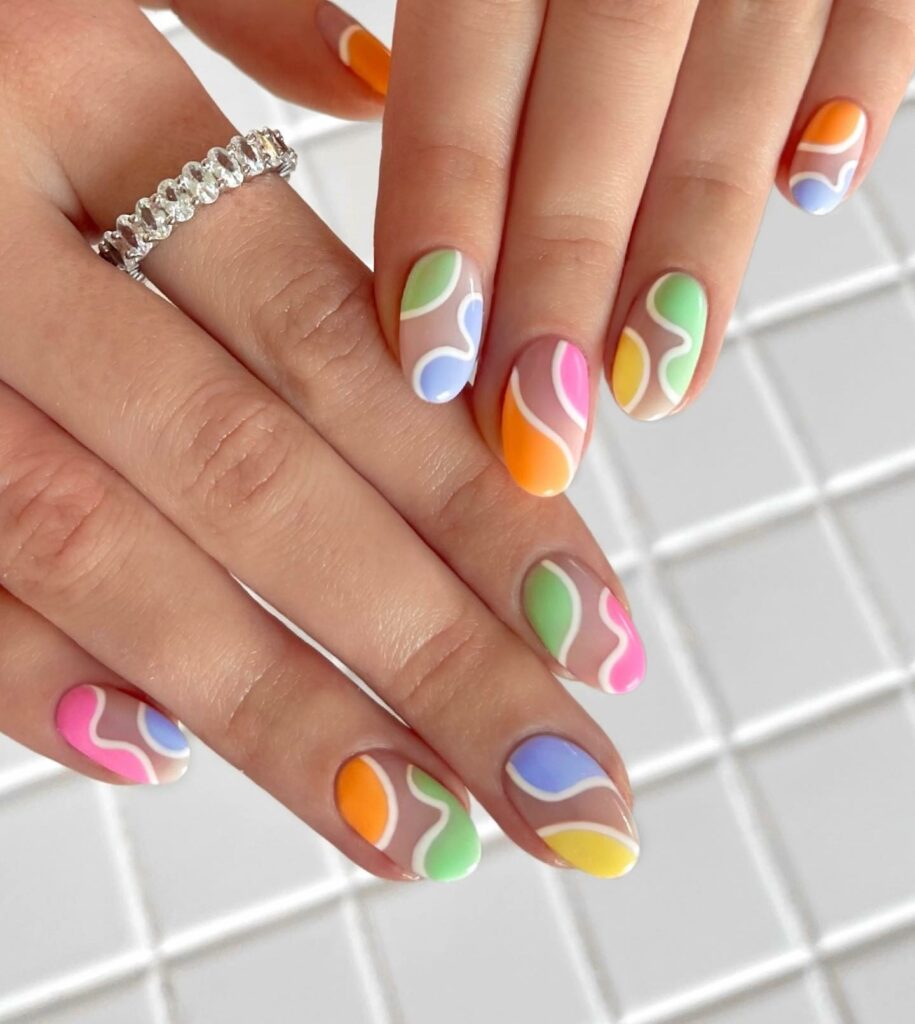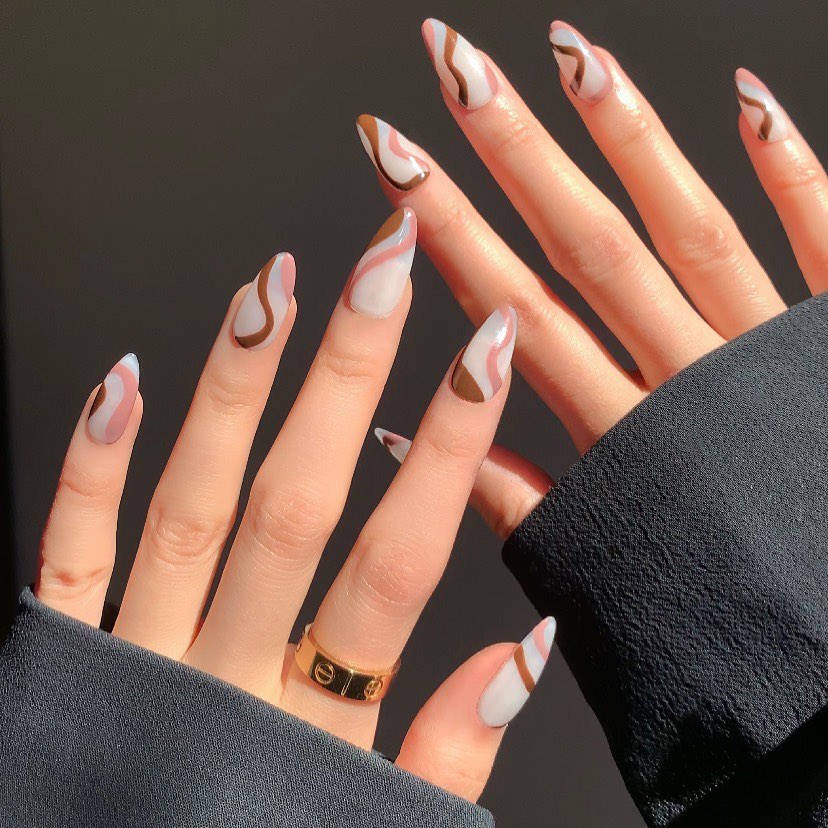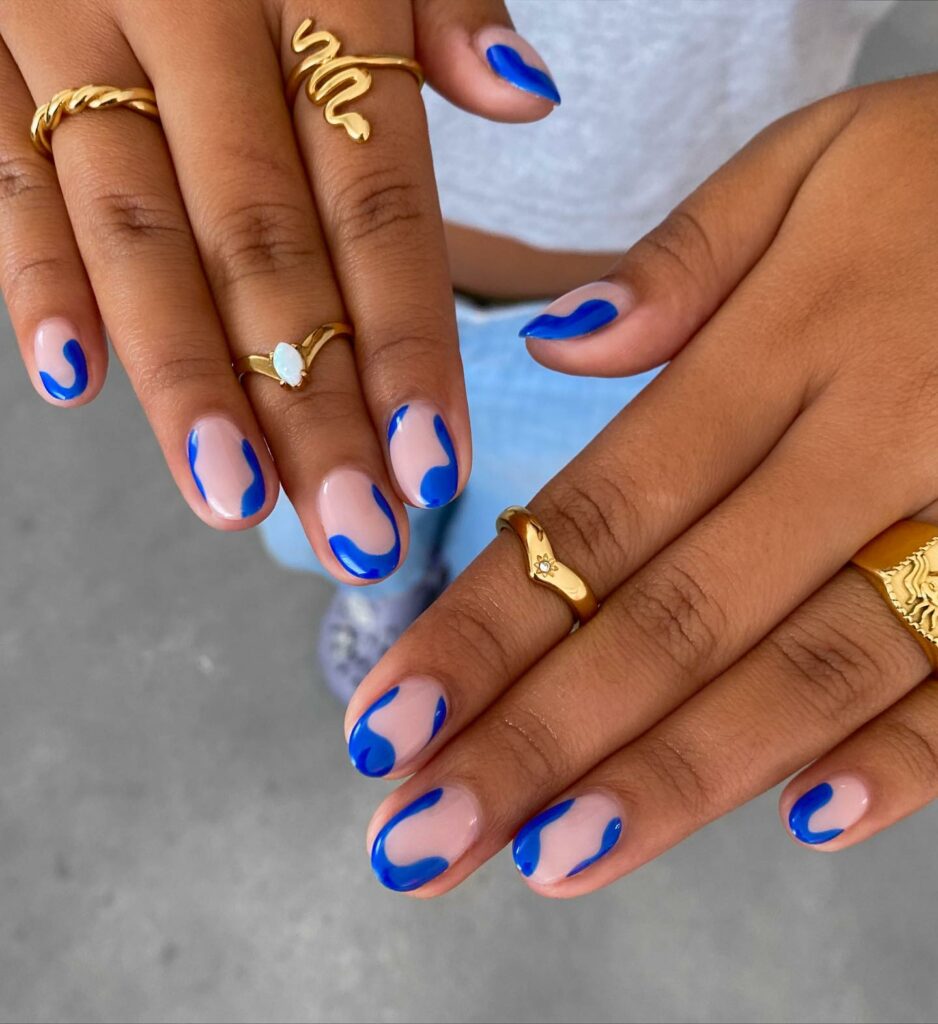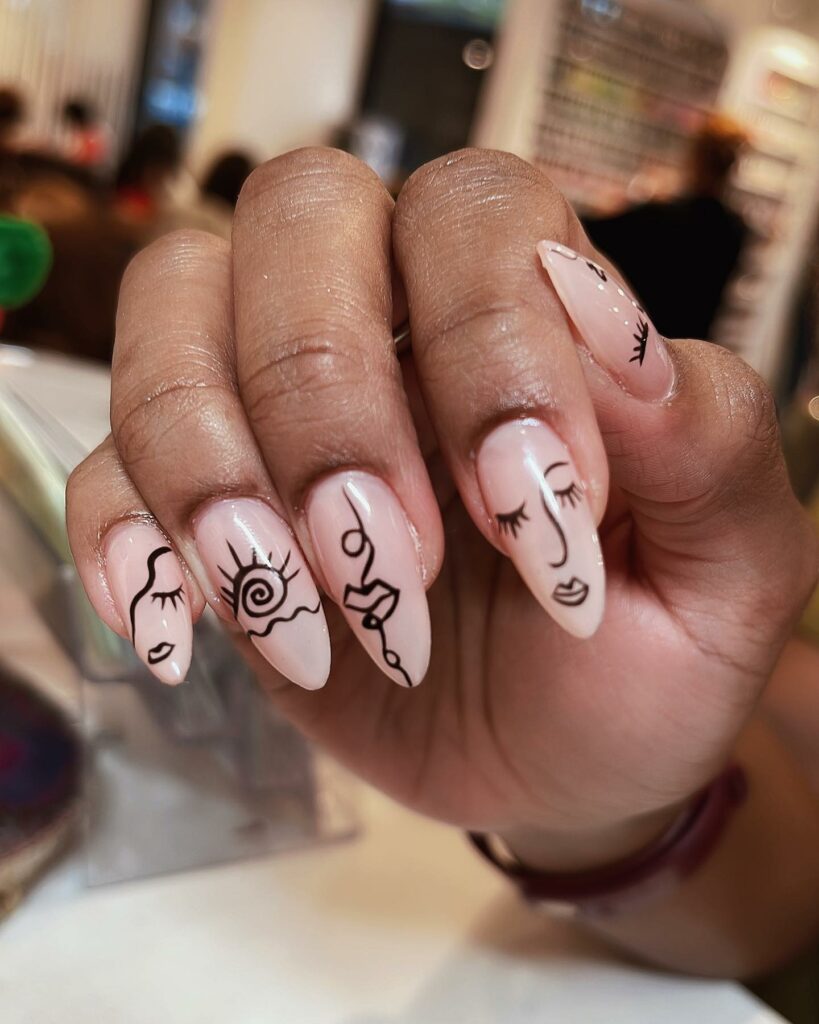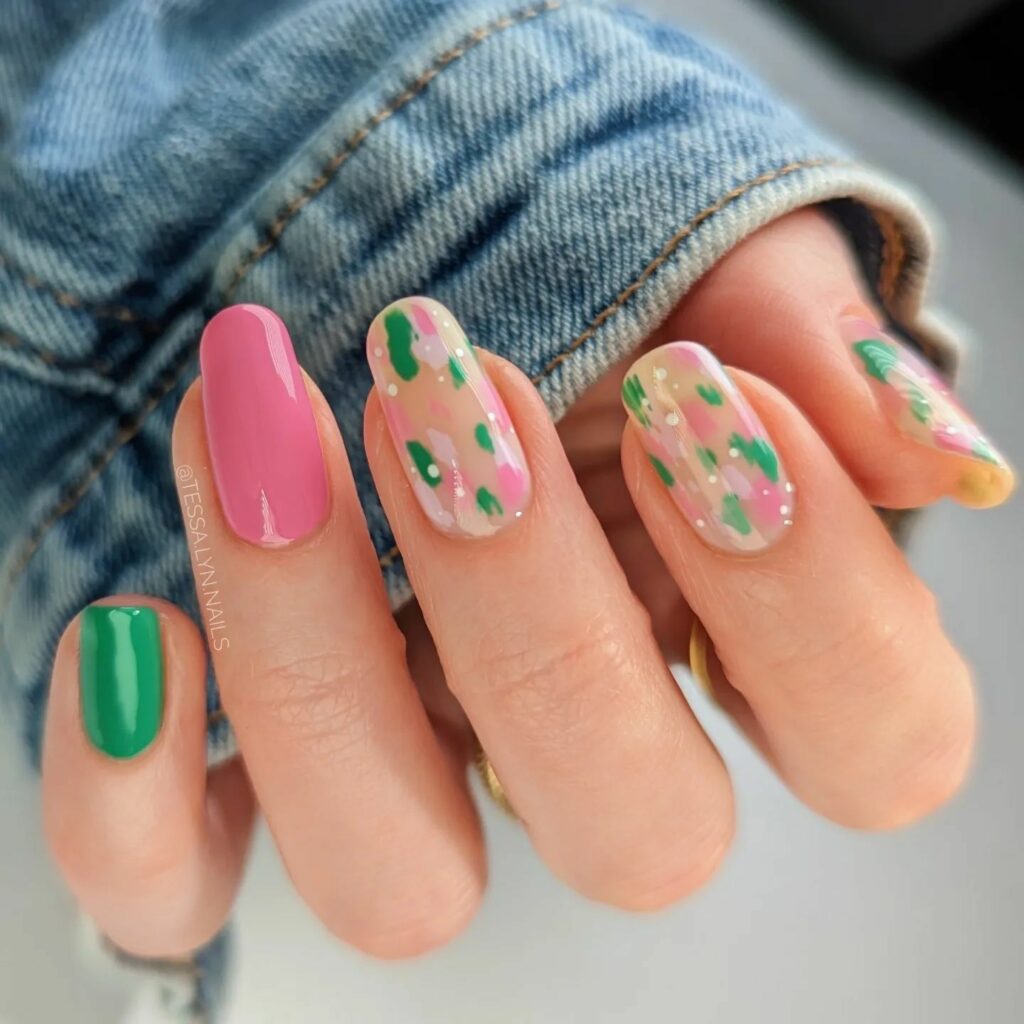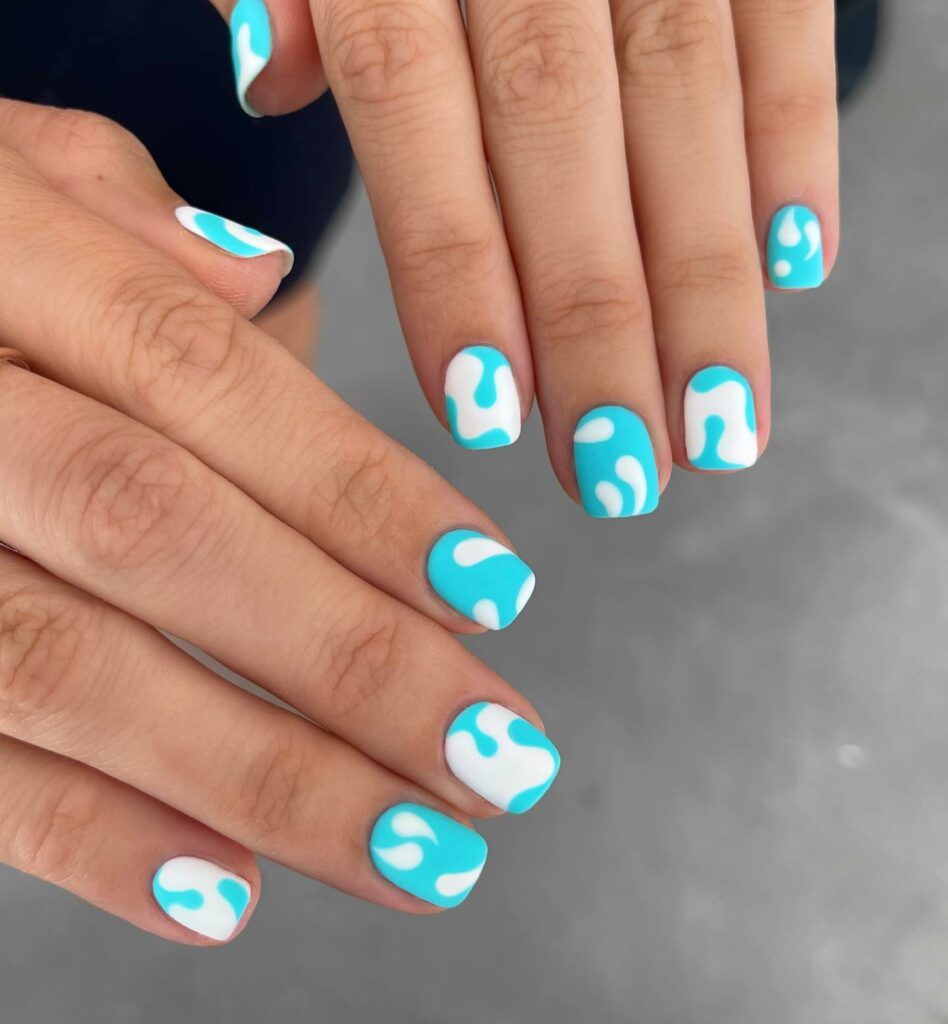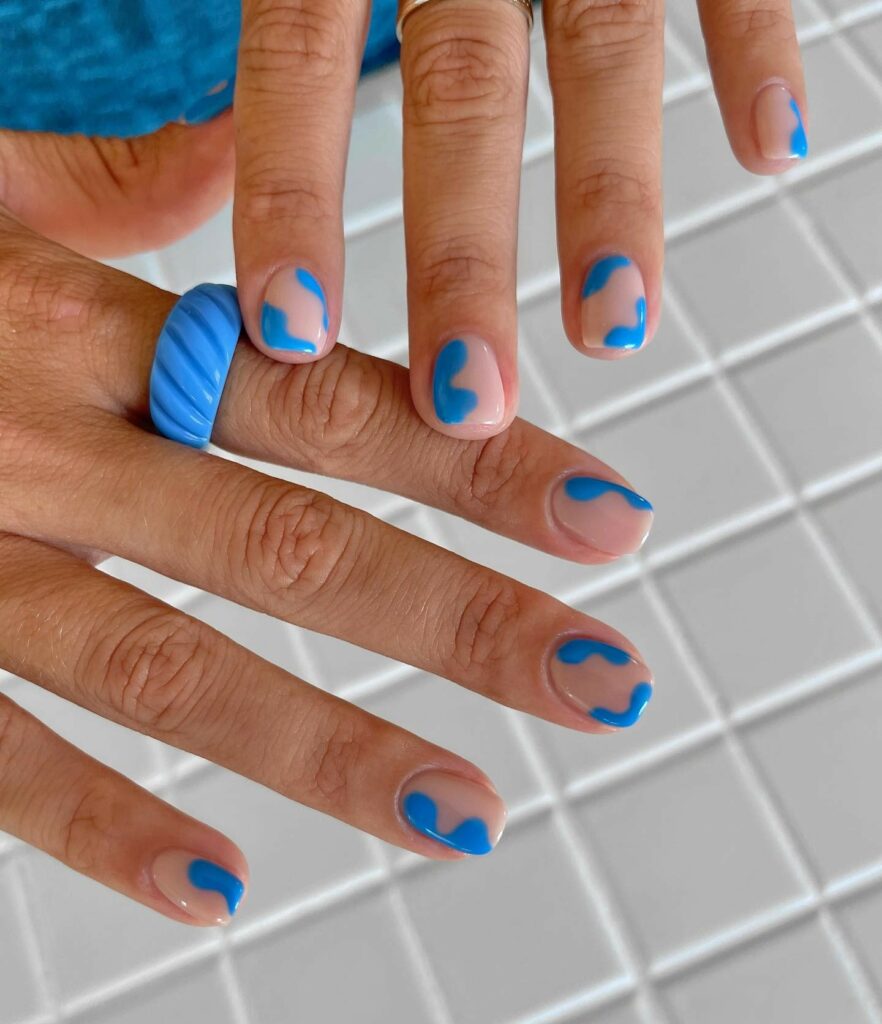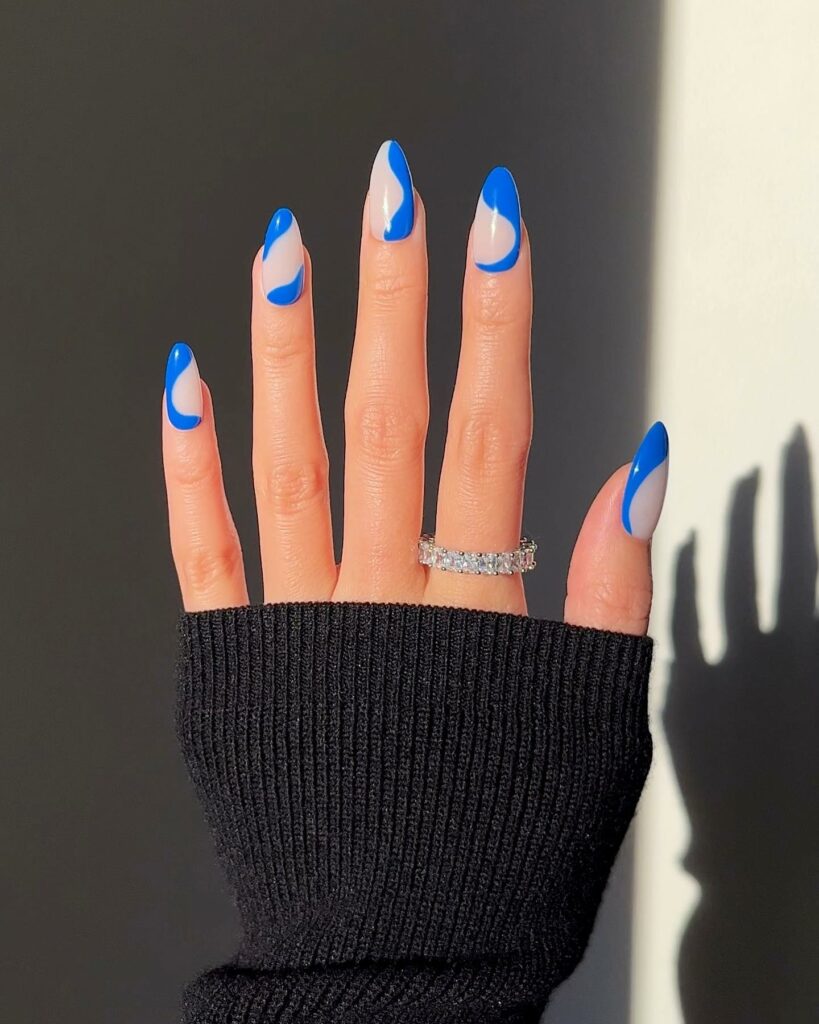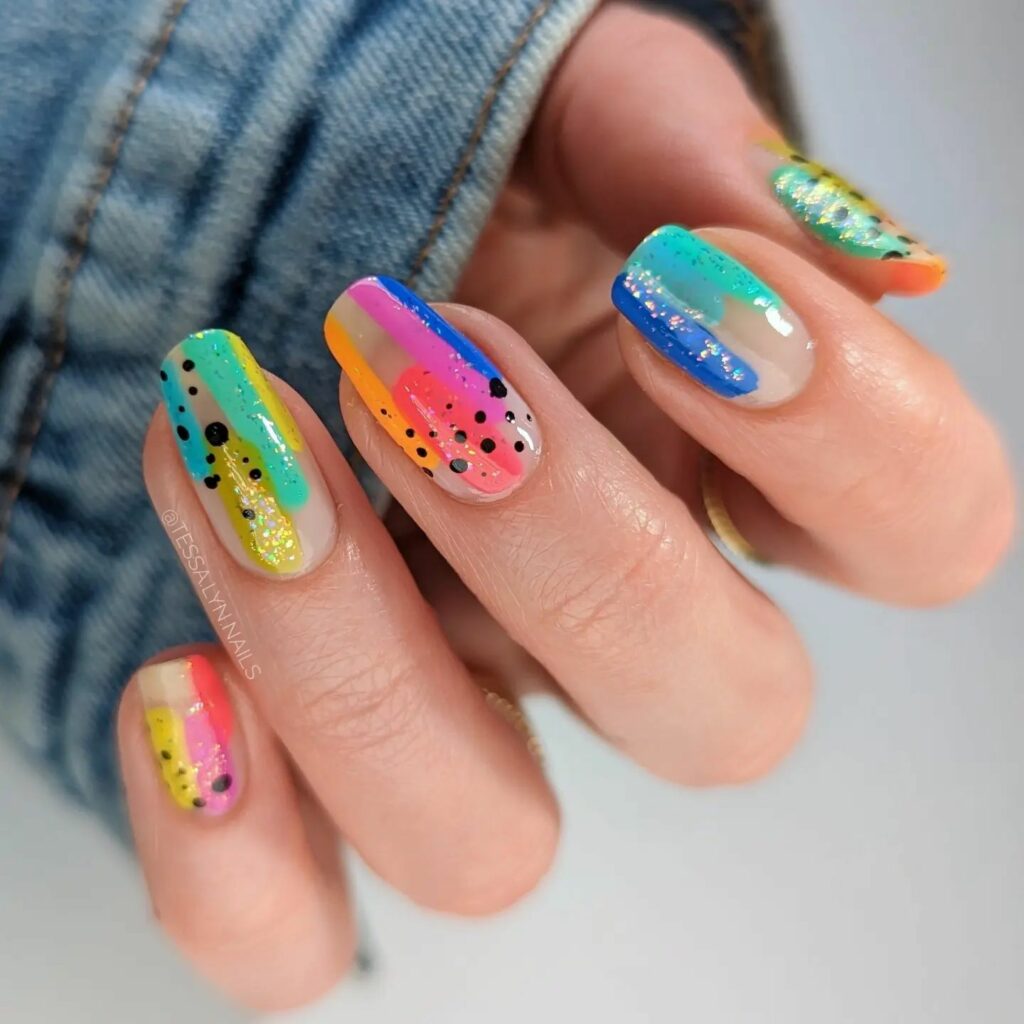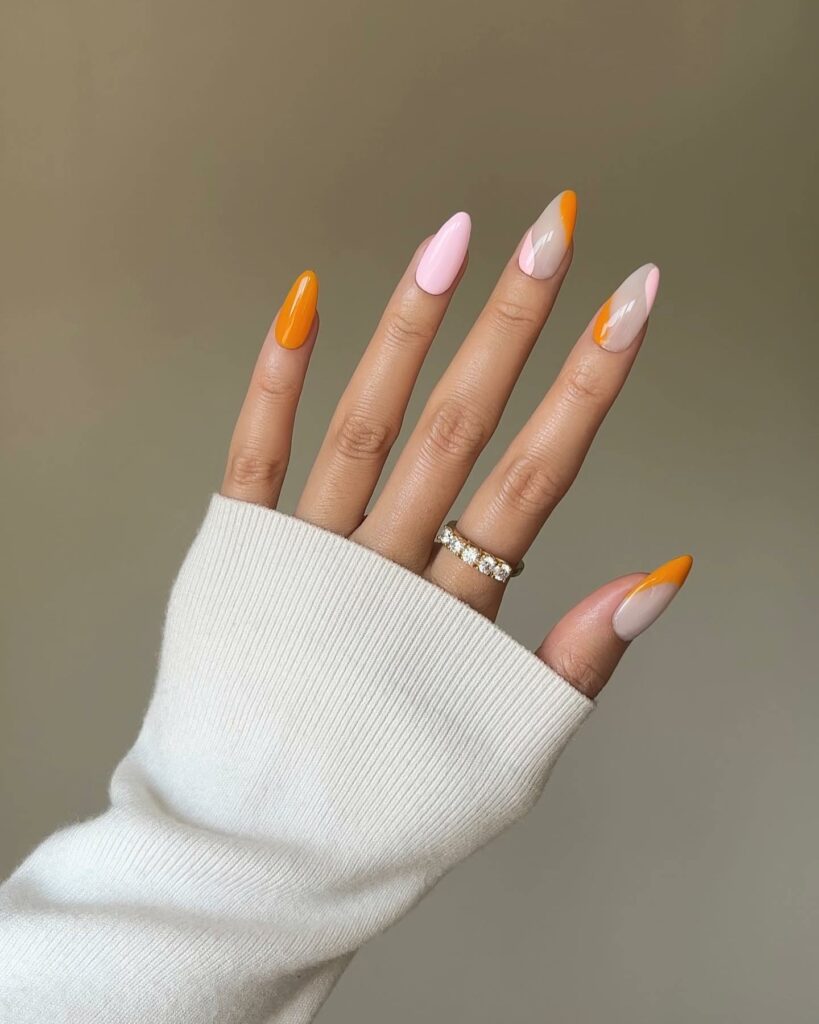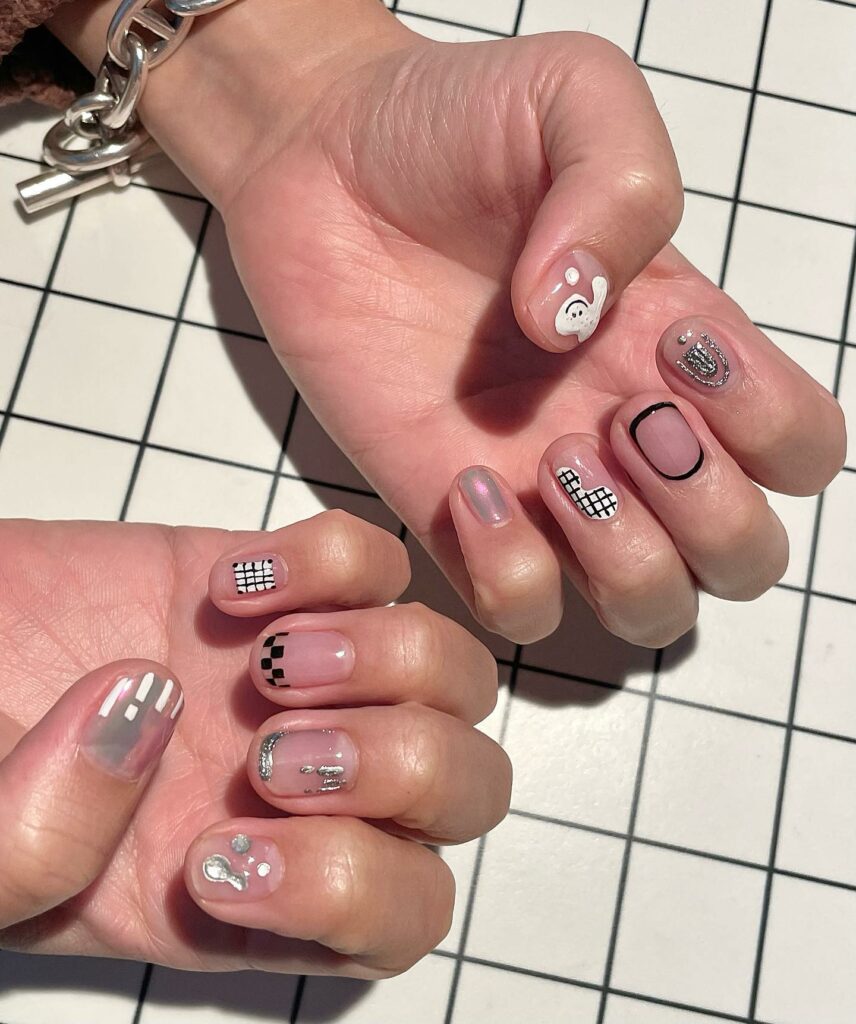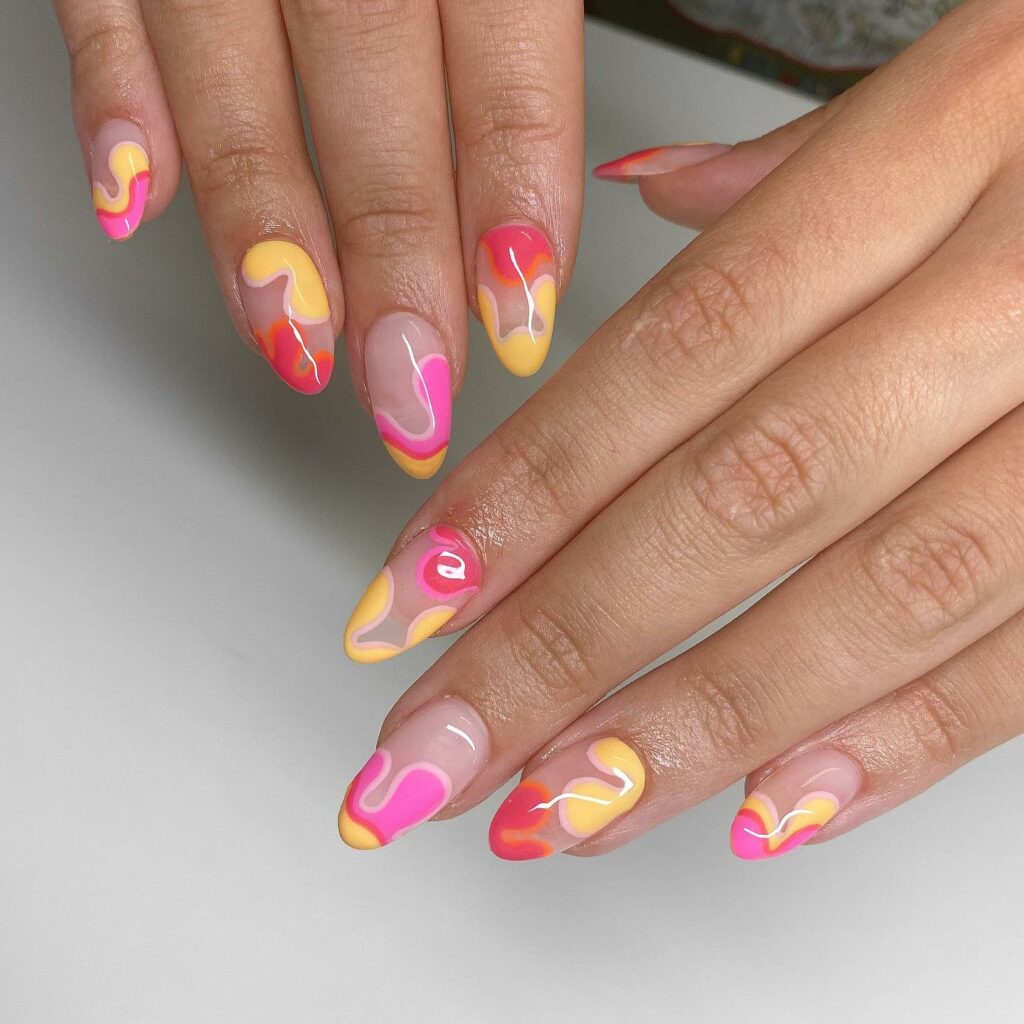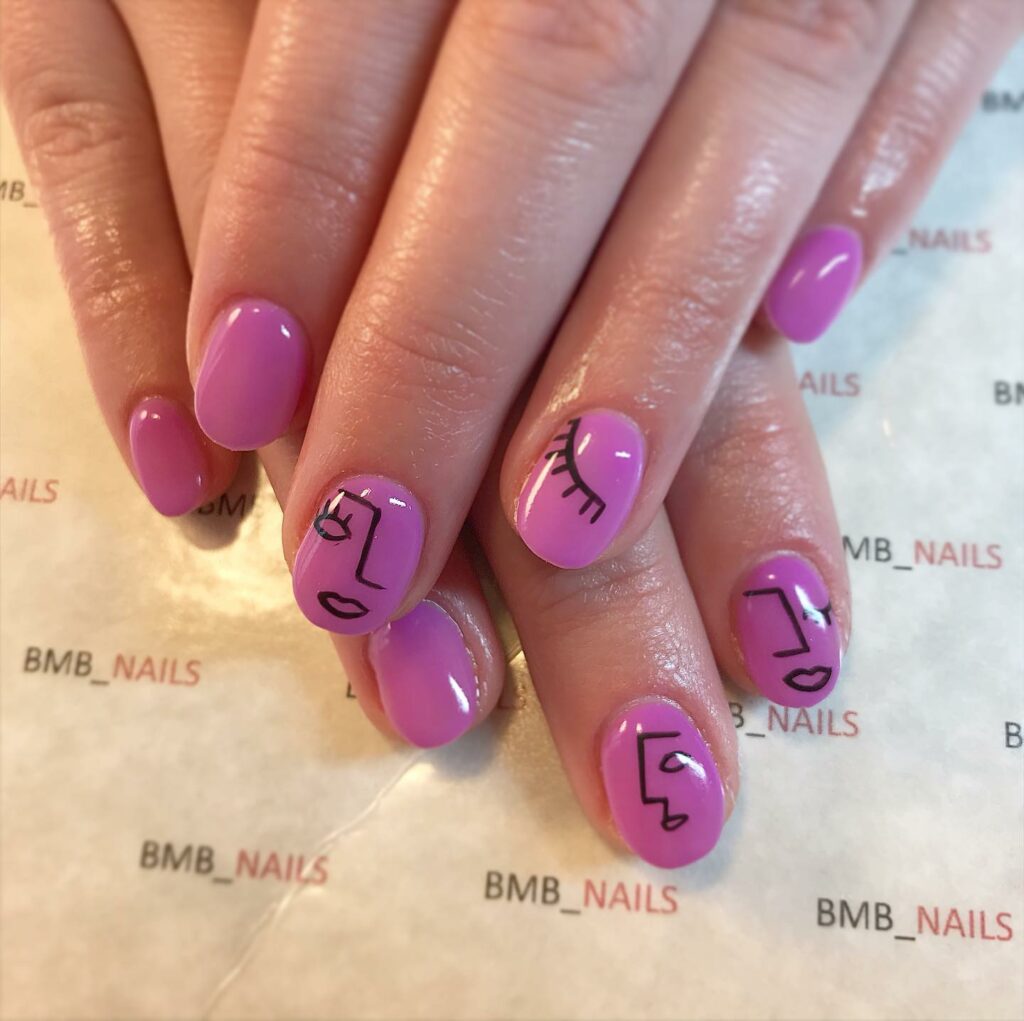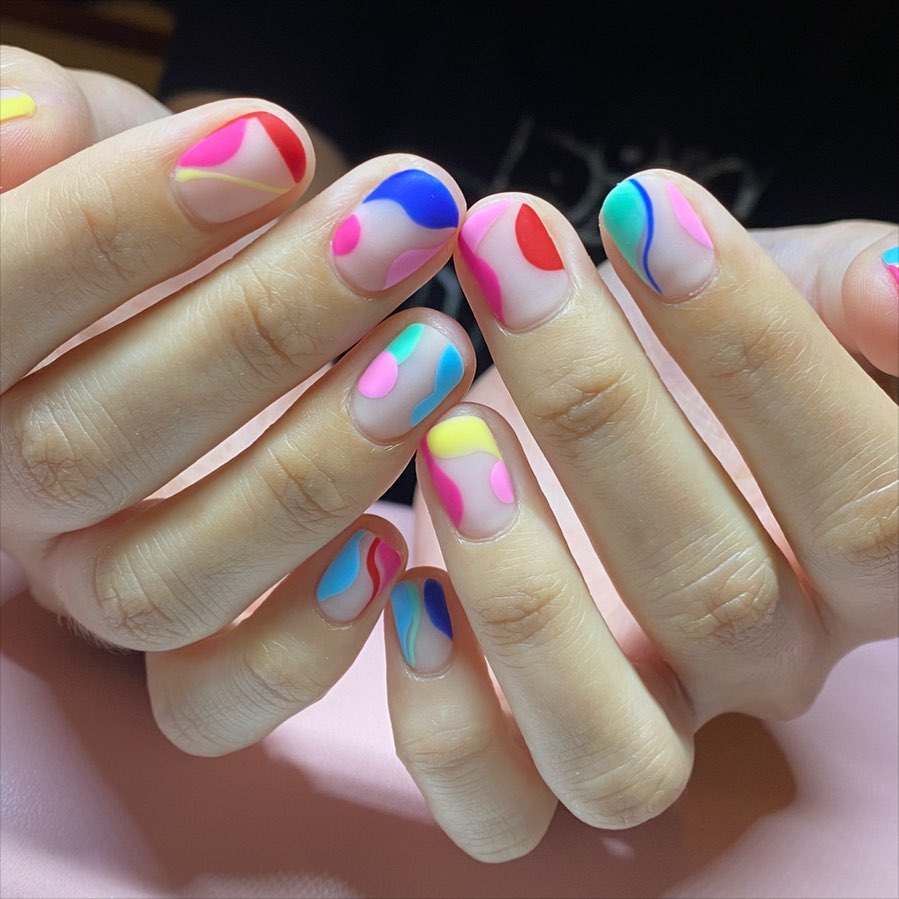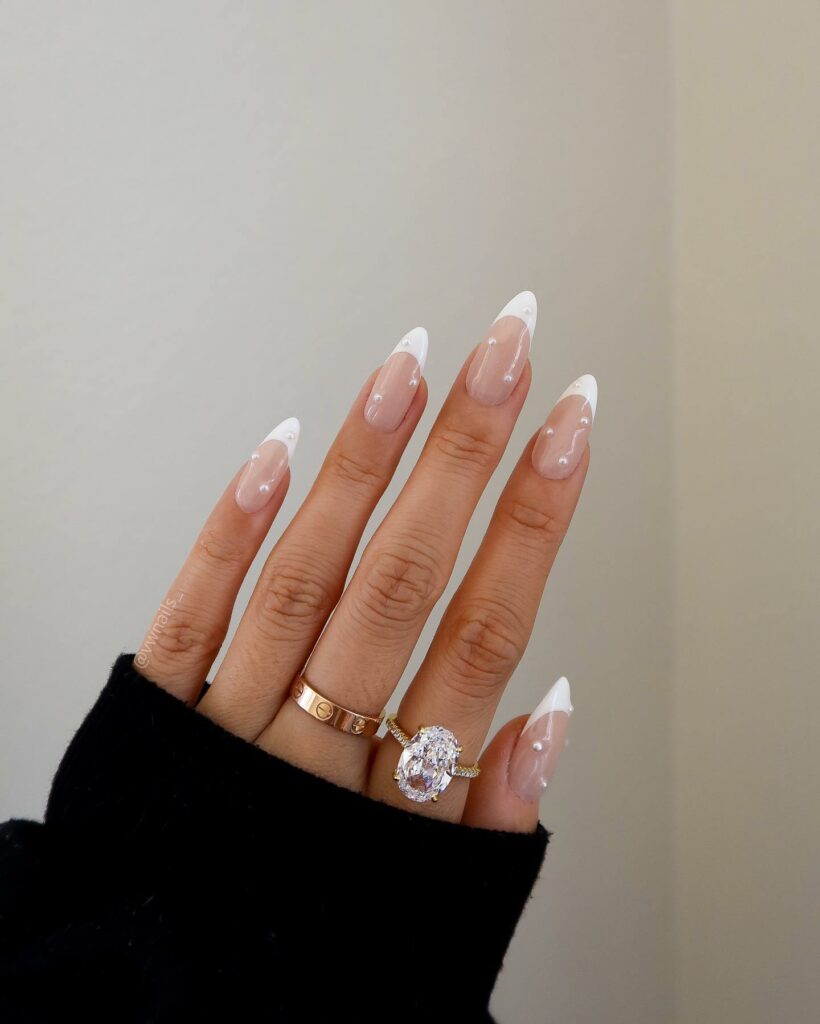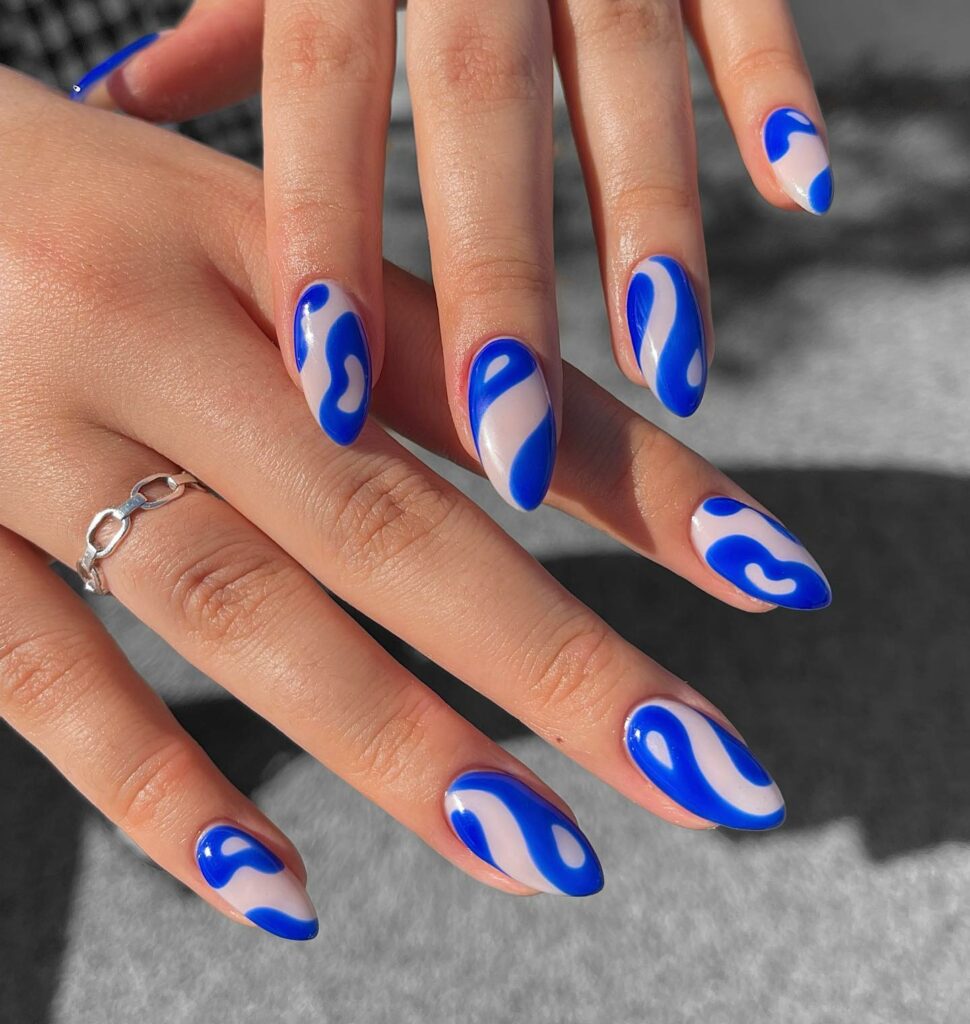 Product Recommendations for Vibrant Abstract Nail Art
Navigating the endless ocean of nail products can be overwhelming, especially when you're looking to create a masterpiece on your fingertips. For those eager to delve into the world of abstract nail art, quality products make a significant difference. Here's a curated list of top-rated nail products, celebrated for their vibrancy, longevity, and ease of use:
Polishes:

OPI Nail Lacquer: Known for its extensive color range and durable formula.
Essie's Gel Couture: Offers the shine and resilience of a gel manicure without the UV lamp.
China Glaze Nail Lacquer: Renowned for its unique shades and exceptional formula.

Gels:

Gelish Soak-Off Gel Polish: Highly recommended for its long-wearing formula and brilliant shine.
CND Shellac: Offers a 14+ day wear with a mirror shine finish and is gentle on nails.
LeChat Perfect Match: A duo pack that includes a regular polish and its corresponding gel polish color.

Nail Art Pens:

Sally Hansen I Heart Nail Art Pens: Allows precision in design, making intricate patterns more manageable.
Migi Nail Art Pens: Known for their pinpoint precision and a wide array of colors.

Top and Base Coats:

Seche Vite Dry Fast Top Coat: Provides a fast-drying finish and a glossy shine.
Orly Bonder Rubberized Basecoat: Improves the adhesion of polish, ensuring designs last longer.

Nail Art Accessories:

Biutee Nail Art Stamping Plates: Offers an array of abstract patterns and designs.
Makartt Nail Art Foil Glue Gel: Perfect for those wanting to incorporate foil into their abstract designs.
Born Pretty Nail Art Glitter Set: Provides a variety of glitters, sequins, and rhinestones to elevate any design.

Nail Art Brushes:

Winstonia Fine Line Nail Art Brush Set: A versatile set of brushes for detailed work.
Beaute Galleria Nail Art Bundle: Offers brushes, dotting tools, and striping tapes for varied designs.
When diving into abstract nail art, investing in top-notch products ensures not only vibrant and captivating designs but also the longevity of your masterpiece. It's worth noting that while these are some of the favorites in the industry as of my last training cut-off in 2021, new brands and innovative products are continuously launching. Always check the latest reviews and see what professional nail artists are currently raving about for the most up-to-date recommendations. Happy painting!
Nail Shapes & Abstract Art: A Symphony of Form and Design
Nail shapes, much like the frames of paintings, can dramatically alter the perception and impact of a nail art design. Choosing the right nail shape to complement abstract art can elevate the design and showcase it in its best light. Here's a breakdown of popular nail shapes and how they harmonize with abstract designs:
Square Nails:

Design Affinity: Geometric and linear abstract designs.
Why?: The straight edges and corners of square nails provide a perfect canvas for patterns with sharp angles, grids, or color blocks.

Oval Nails:

Design Affinity: Flowing and curvilinear patterns.
Why?: The smooth curvature of oval nails complements designs that have a fluidity to them, such as watercolor effects or swirls.

Round Nails:

Design Affinity: Minimalistic or centralized designs.
Why?: The natural curve at the tips focuses attention towards the center, making it great for designs with a singular focal point.

Almond Nails:

Design Affinity: Elongated patterns or designs that play with gradients.
Why?: The tapered shape, which widens in the middle and narrows towards the tip, can give an illusion of length. Vertical gradients or designs can emphasize this elongation further.

Coffin/Ballerina Nails:

Design Affinity: Detailed and multi-element designs.
Why?: The broad surface area of this shape allows more room for intricate patterns, mixed elements, or layered designs.

Stiletto Nails:

Design Affinity: Bold, dramatic designs or ones with a vertical emphasis.
Why?: The sharp, pointed tip draws attention, making it ideal for designs that are meant to stand out. Vertical stripes or patterns can also accentuate the nail's length.

Squoval (Square Oval) Nails:

Design Affinity: Versatile designs, but particularly those that blend both angular and curvilinear elements.
Why?: This hybrid shape offers the best of both worlds. It's neither too edgy nor too rounded, providing a balanced canvas for a wide array of abstract designs.

Lipstick Nails:

Design Affinity: Asymmetrical or off-centered designs.
Why?: The slanted tip of this shape lends itself to designs that aren't centered and can play with the nail's unique asymmetry.
When selecting a nail shape, it's crucial to consider not only your personal preference and what complements your hand's anatomy but also the kind of abstract designs you like
Abstract Nail Care: Preserving Art and Prioritizing Health
Abstract nail designs are often miniature masterpieces, and taking care of them is crucial not only to preserve their beauty but also to ensure the health of your nails. Especially when one is constantly experimenting and switching designs, it's vital to follow best practices. Here are tailored tips for maintaining the vibrancy of intricate abstract designs and ensuring your nails stay healthy:
Seal with a Top Coat:

Applying a clear top coat will seal your design, add a protective layer against chipping, and impart a glossy finish. Consider UV protective top coats to prevent color fading from sun exposure.

Wear Gloves for Wet Work:

When washing dishes, cleaning, or doing anything that immerses your hands in water for extended periods, wear gloves. Prolonged water exposure can cause nail polish to lift and can weaken nails.

Moisturize Regularly:

Applying cuticle oil and hand cream daily will not only keep your hands soft but also prevent your nails from becoming brittle. Healthy nails hold designs better.

Avoid Using Nails as Tools:

Refrain from using your nails to open packages or peel off stickers. This can lead to chipping or even breakage.

Regularly Apply Thin Touch-ups:

If you notice minor chips or fading, apply a thin layer of top coat to refresh the shine and protect the design.

Gentle Removal:

When it's time to switch designs, avoid peeling off nail polish. Instead, use a gentle, acetone-free remover. Soaking nails and then gently pushing off the polish reduces damage.

Let Nails Breathe:

Every few designs, give your nails a break for a few days. This respite allows them to recover and reduces the risk of yellowing or weakening.

Use a Base Coat:

Always apply a base coat before painting. It prevents staining, especially with darker shades, and provides a smoother canvas for your abstract designs.

Watch Out for Allergies:

Some people are sensitive to ingredients like formaldehyde resin or toluene found in some nail products. Opt for "3-free" or "5-free" polishes that omit common allergens.

Maintain Nail Thickness:
Avoid filing down the nail's surface too much. Thinning them excessively can make them weak and prone to breaking.
Stay Hydrated:
Drinking adequate water contributes to overall nail health. Dehydrated nails can become brittle and split easily.
Regular Maintenance:
Trim, shape, and file your nails regularly to prevent any snags or tears. Round the tips in a gentle curve or straight across to strengthen the nail tip.
Conclusion
As we round off this whirlwind tour of abstract nail art, remember that beauty, at its heart, is a form of self-expression. So whether you're drawn to the whispers of a pastel splash or the bold proclamation of a geometric design, embrace the abstract trend and let your nails do the talking! Remember, it's all about taking risks, trying new things, and making a statement uniquely you.
However, be mindful of your products and always prioritize nail health. Look for quality nail polishes, gels, or acrylics free from harmful chemicals. And while DIY nail art can be advantageous, don't shy away from seeking professional help for intricate designs, especially if it involves tools or techniques you're unfamiliar with. Your nails are delicate, and maintaining their health and strength is as important as making them look gorgeous.
Most importantly, have fun with it! Trends come and go, but the confidence and joy you exude when wearing a design you love? That's timeless. So, challenge the status quo, and create a masterpiece at your fingertips. After all, you're not just following a trend but setting one.
Now, armed with a world of inspiration and a sprinkle of expert advice, it's time to bring your abstract nail art dreams to life. Remember, in the realm of abstract, there are no mistakes, unique designs waiting to be discovered. So here's to unleash your creativity and rocking the nail game in your extraordinary way! Let the magic of abstract art transform your beauty routine, and remember to wear each design with a smile because you're not just beautiful; you're also wonderfully, wildly, and very abstract. Happy painting, beauty mavens!
Feature image by Budka Damdinsuren on Unsplash