Hey, there fellow anime fans! Are you a big fan of curse marks? If so, we've got you covered with our specially curated list of curse mark tattoos.
Curse mark tattoos have gained immense popularity among anime enthusiasts in recent years. These tattoos show your love for the anime or the character and the backstory behind the seal. Adding these cursed seal designs as tattoos can make your love for tattoos even stronger.
If you've been scrolling through social media platforms like Pinterest or Instagram, you've probably seen a plethora of curse mark designs. Choosing the perfect one for you can be overwhelming, so we've curated a list to help you find the best designs and get a clear insight into each one.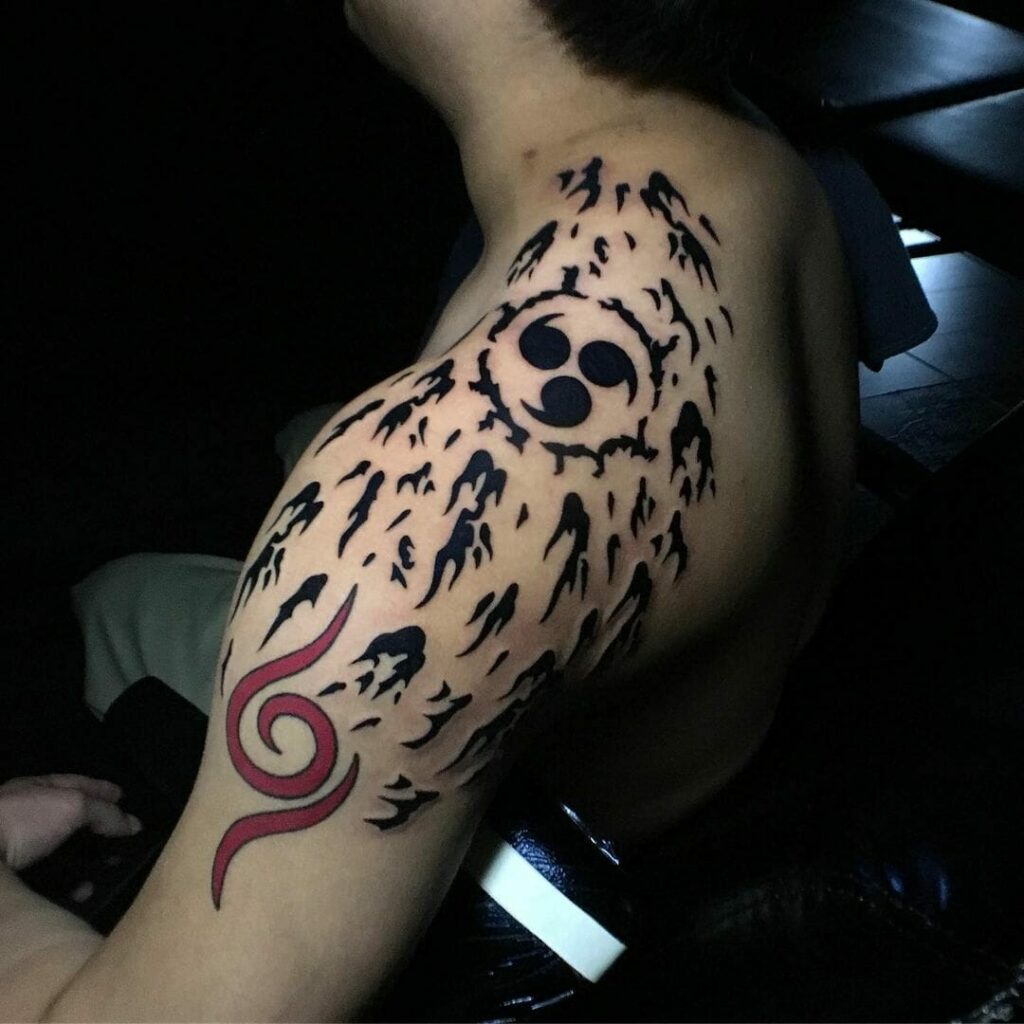 Curse mark tattoos have gained immense popularity among anime enthusiasts in recent years. These tattoos are inspired by the characters and their backstories, and express a deep love for the anime series. Curse mark tattoos are a great way to intensify your love for tattoos and express your passion for anime. You can find numerous designs on social media platforms like Pinterest and Instagram, which can be overwhelming when it comes to choosing the best one. To help with this, we've curated a list of the best curse mark designs to give you a clear insight and make an informed decision.
Awesome Sasuke Curse Mark Tattoo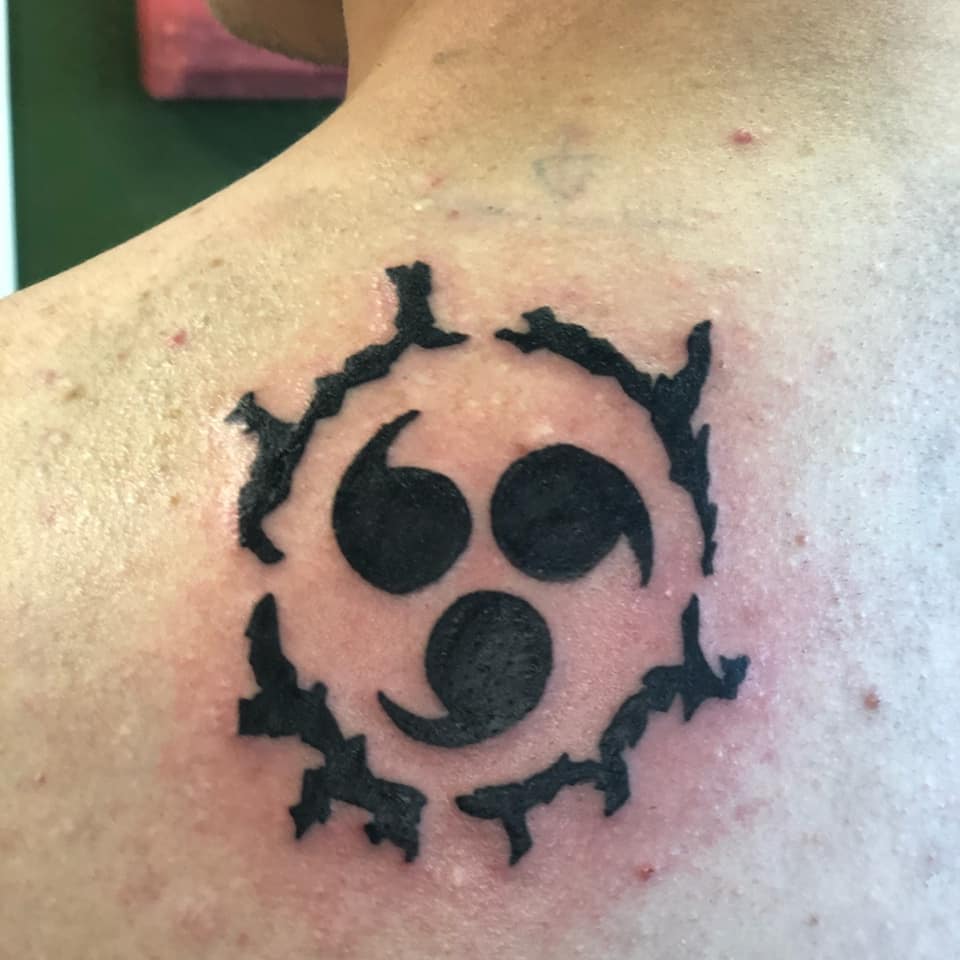 Sasuke Uchiha is a beloved anime character known for his unique and intricate curse mark design that represents his transformation. This striking mark was given to Sasuke by the notorious villain Orochimaru in his pursuit of immortality. The detailed and elaborate design of the curse mark makes it a popular choice for fans of the series who seek a tattoo with depth and meaning. You can explore various Sasuke curse mark tattoo designs on social media platforms like Instagram and Pinterest. If you're a fan of Sasuke and looking for a unique and meaningful tattoo design, the curse mark is a fantastic choice that will definitely turn heads.
The Curse Mark of Kimimaro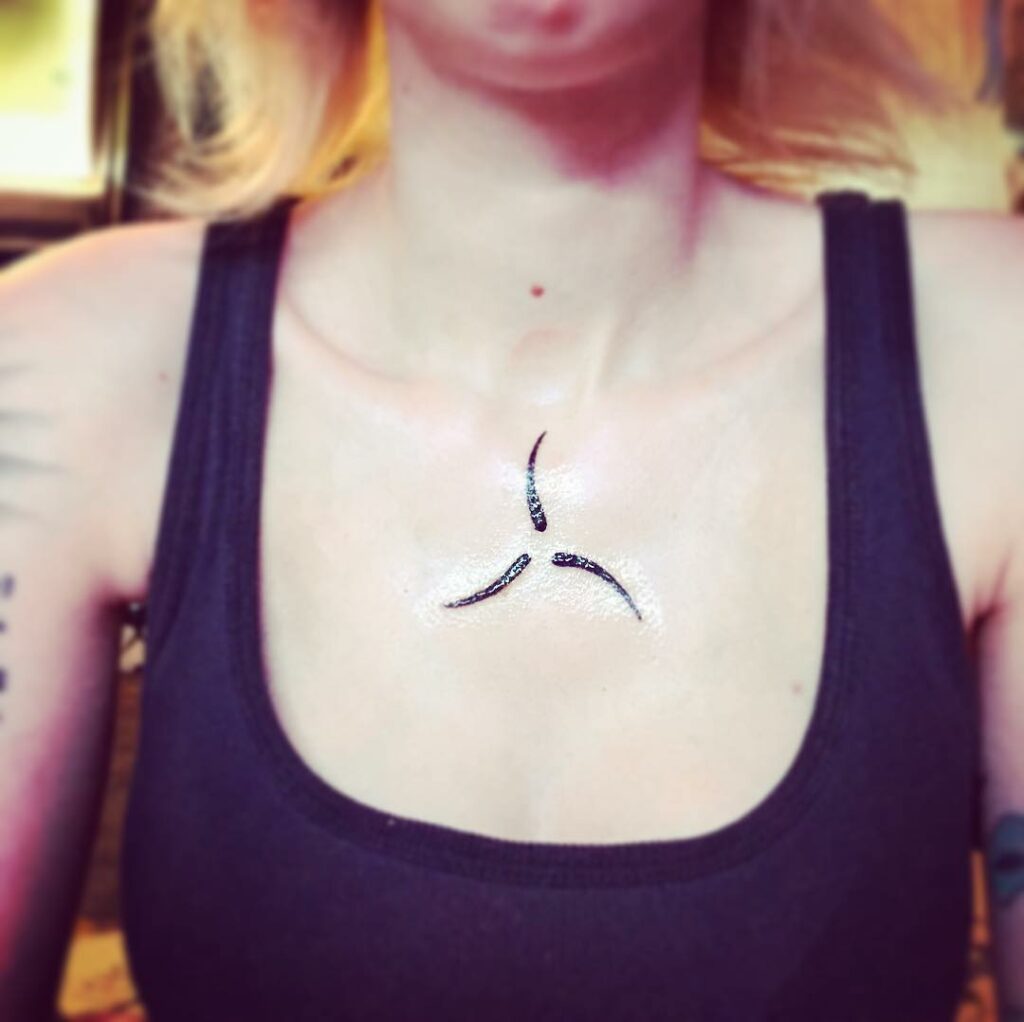 Kimimaro, the former leader of Sound Ninja Five and one of Orochimaru's favorite henchmen, possesses a unique Earth curse mark. This intricate design, with three slightly curved lines, is distinct from Sasuke's Heaven curse mark. If you're a fan of Kimimaro and looking for a chest or wrist tattoo that is both fierce and impressive, the Earth curse mark is a fantastic choice. You can find various designs of the Earth curse mark on social media platforms such as Instagram or Pinterest, which can help you in choosing the best option that suits your style. This tattoo design will undoubtedly make a bold statement and showcase your love for the Naruto series.
Orochimaru Curse Mark Tattoo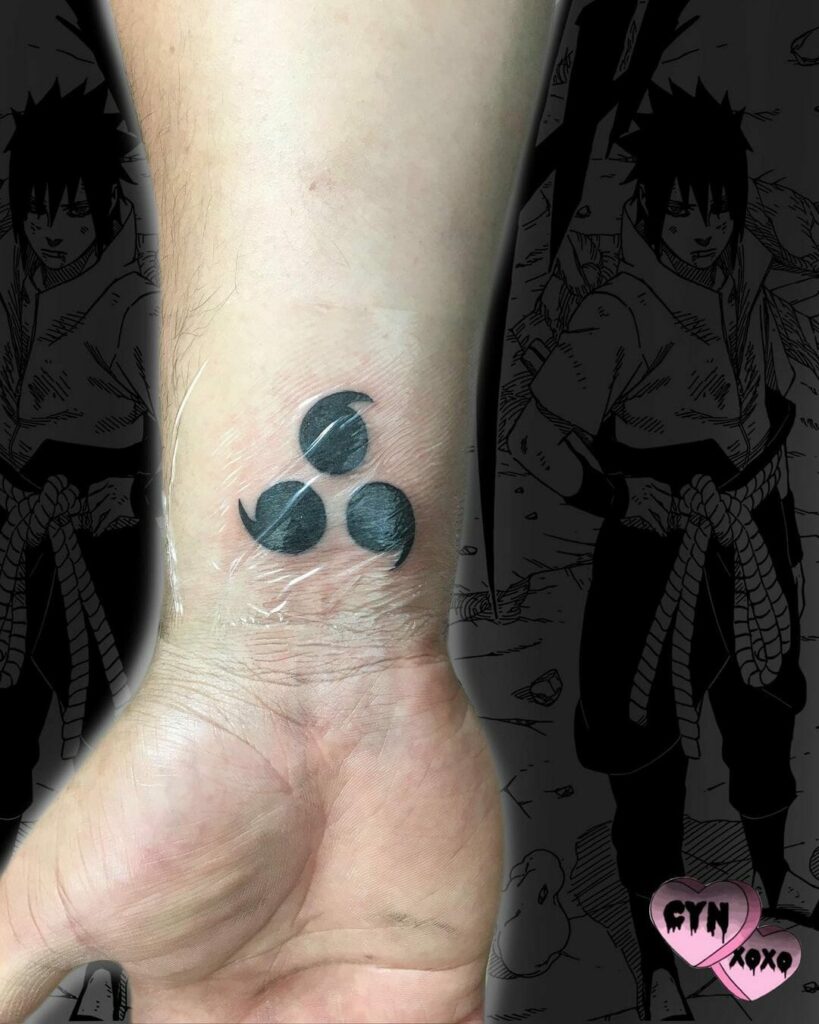 When it comes to memorable Naruto villains, Orochimaru's Chunin exam arc is hard to beat. From summoning the previous Hokages to giving Sasuke the iconic curse seal of heaven, Orochimaru always kept us on the edge of our seats. If you're a fan of the series and want to pay homage to this infamous character, consider getting his curse seal tattooed on the back of your neck or on your shoulders. To give your curse seal tattoo some extra flair, ask your tattoo artist to incorporate shades of orange and red ink to create a striking and unique design.
Naruto Cursed Seal Tattoo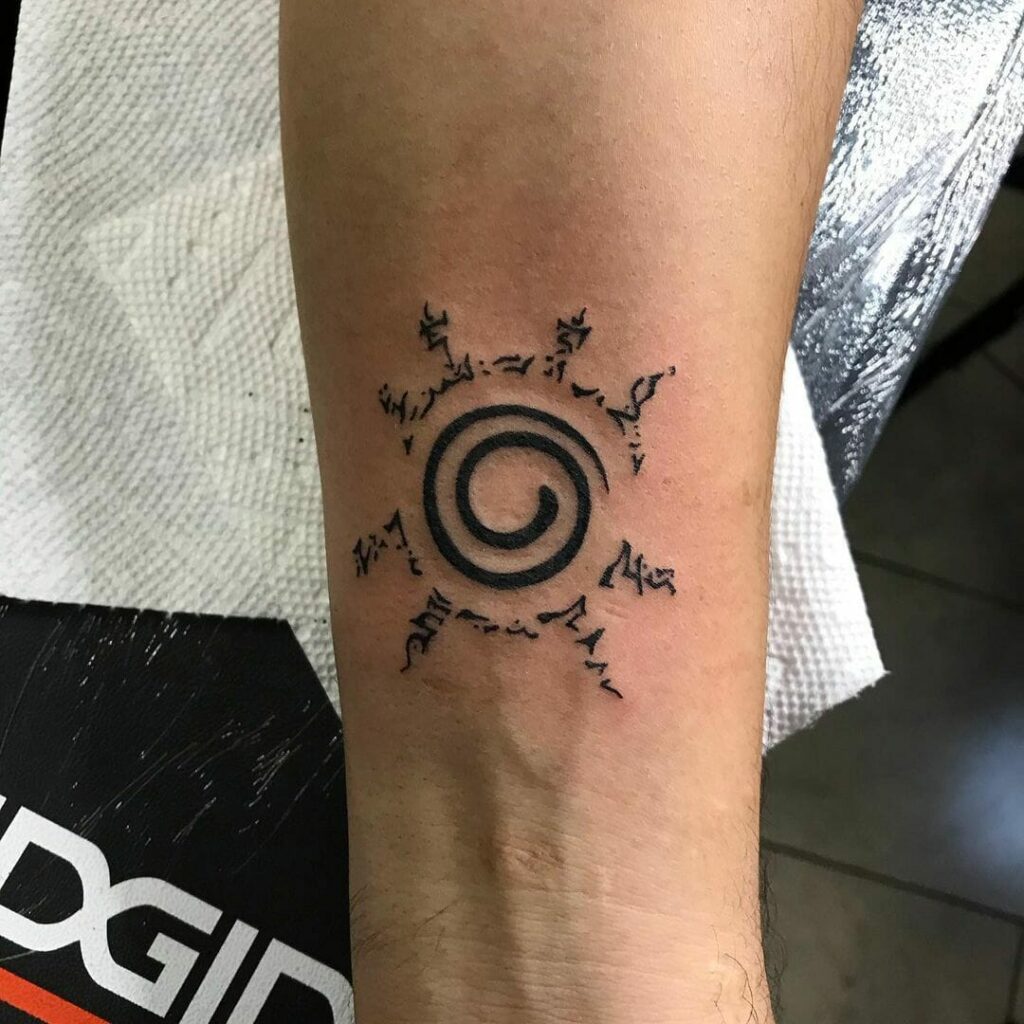 As a die-hard fan of the Naruto anime, you may have dreamed of getting a Naruto curse mark tattoo on your stomach. However, did you know that Naruto's curse is quite different from Sasuke's? Naruto was born with Kurama, the Nine-tailed fox, sealed inside him by his father Minato using the Eight-trigrams sealing technique. You can find this symbol on Naruto's body as a tattoo design option.
If you're looking to get a curse mark tattoo that's unique and meaningful, consider getting the Eight-trigrams sealing tattooed on your forearm or wrist. Not only is it a great choice for fans of the series, but it's also a versatile tattoo design that can be easily shown off or hidden depending on your preference. And if you're planning on cosplaying as Naruto, why not try getting it as a temporary tattoo to complete your look?
Berserk Curse Mark Tattoo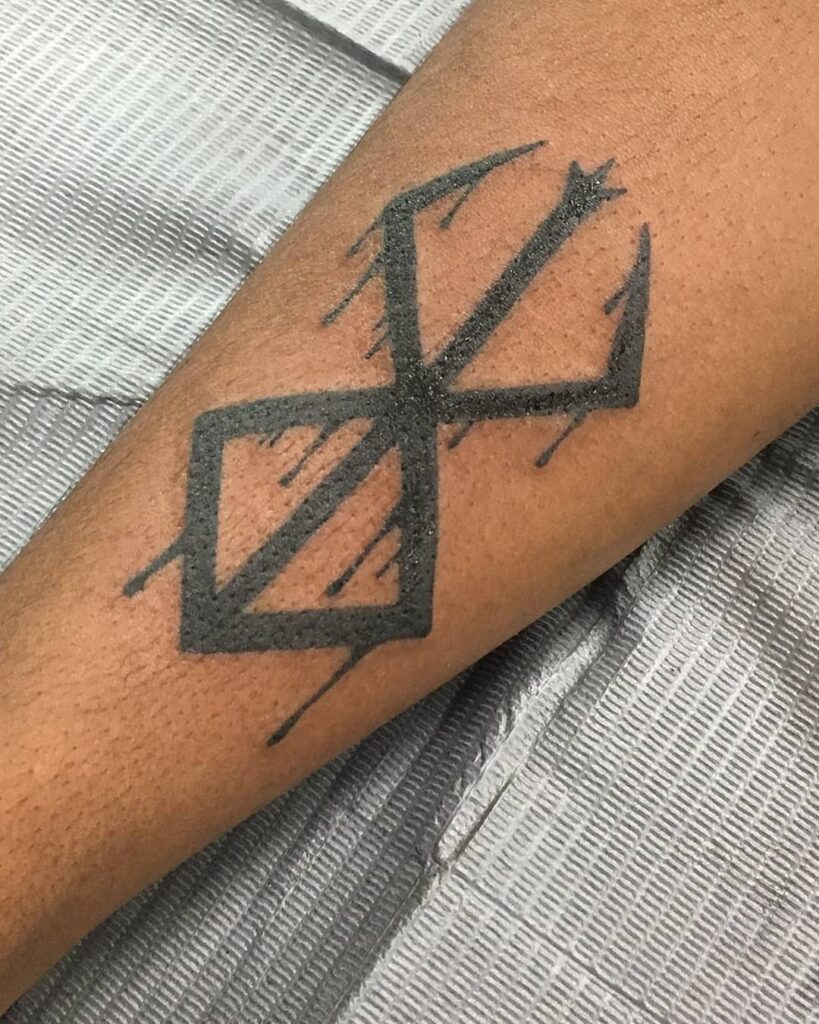 Berserk fans, have you ever heard of the Brand of Sacrifice? This symbol represents those who are destined for the Invocation of Doom, a dark ritual that transforms them into messengers or even God Hand members, severing their last ties to humanity. The design resembles a spider or trident and is a popular tattoo choice for fans of the manga and anime. You can find numerous examples of this cursed seal tattoo on social media platforms like Instagram and Pinterest. If you're a fan of Berserk and looking for a meaningful and unique tattoo design, the Brand of Sacrifice could be a perfect choice for you!
Neji And His Curse Mark Tattoo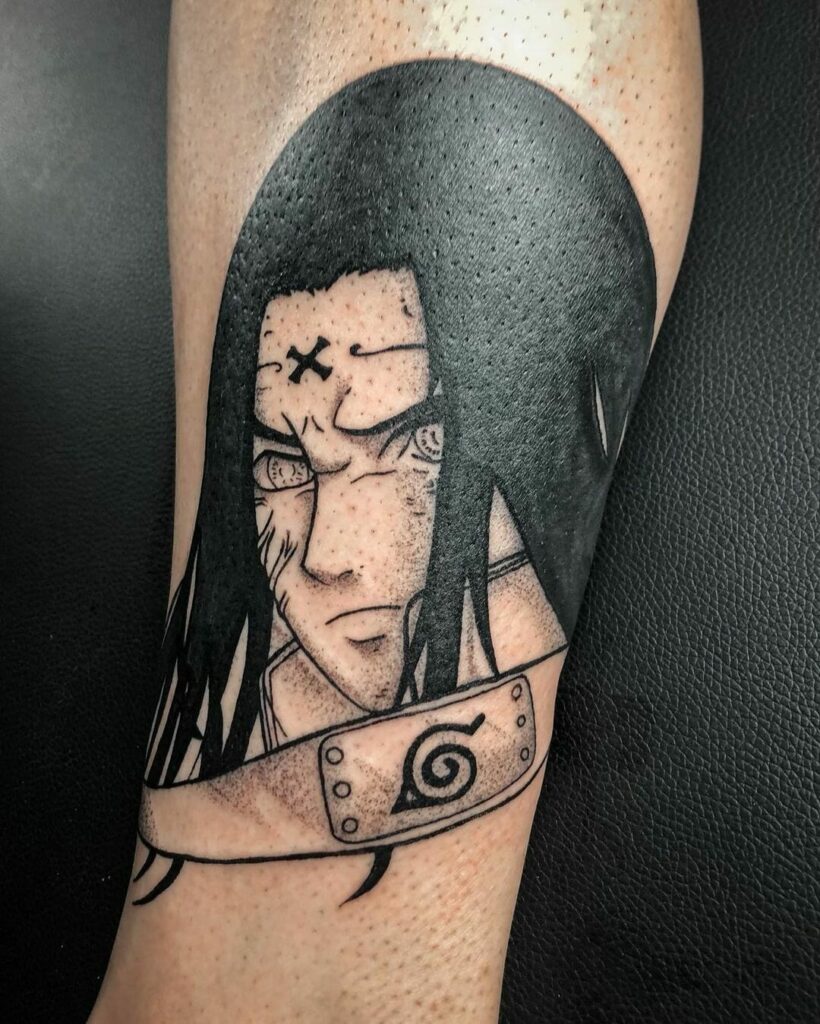 Neji Hyuga, one of the most iconic characters in the Naruto anime, was born into the branch family of the Hyuga clan, carrying the curse of protecting the main family at all costs. The cursed seal on his forehead was a constant reminder of his duty. Fans of the series can now pay homage to Neji's story by getting a tattoo of his iconic curse mark, which is both meaningful and visually striking. You can choose to keep it classic with an all-black tattoo or add a pop of color with a green ink, just like in the anime. With its intricate design and deep significance, a Neji Hyuga curse mark tattoo is an excellent choice for any Naruto fan.
Activated Curse Mark of Sasuke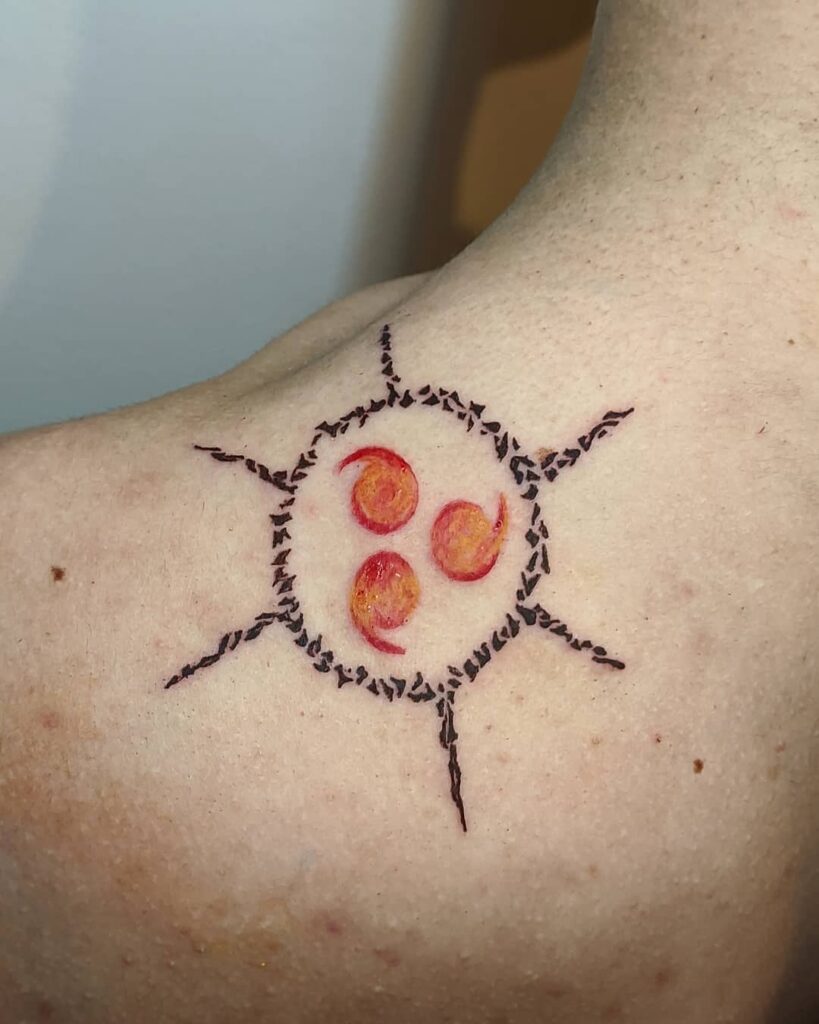 If you're a fan of Naruto, you're probably familiar with the iconic cursed seal that activates and causes immense chakra flow in the body of the ninja who bears it. We saw this firsthand when Sasuke suffered from the effects of his own curse seal. To capture the essence of this powerful seal in your own tattoo, consider using orange and red ink to give it a dynamic, activated appearance. Your tattoo artist can help you choose the perfect colors and placement for a stunning cursed seal tattoo that captures the spirit of the Naruto anime.
Coloured Sasuke Curse Seal Tattoo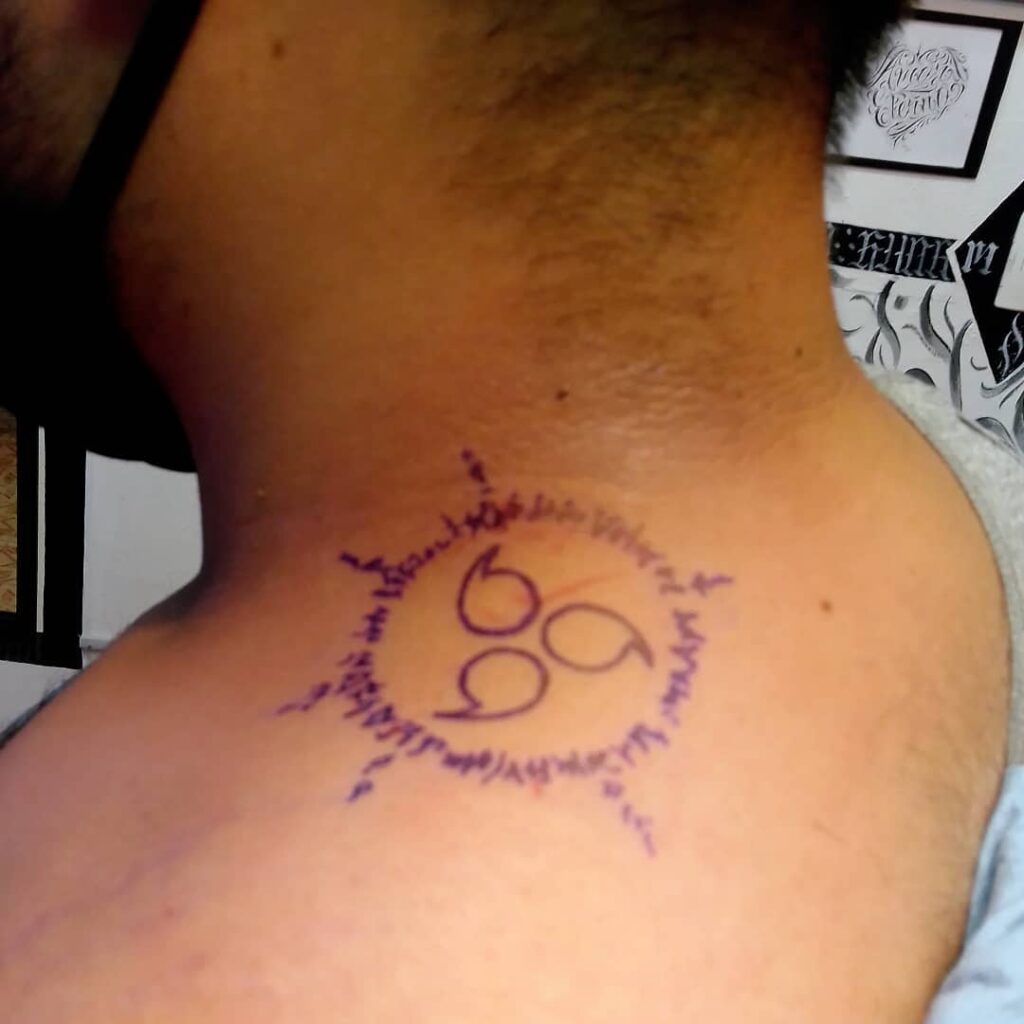 Sasuke is undoubtedly one of the most popular characters in the Naruto anime, and his curse mark is a significant part of his storyline. Fans of Sasuke often find themselves contemplating getting a curse mark tattoo, and we have just the thing for them. Sasuke's curse mark is located on his left shoulder and is depicted as a black tattoo in the anime. However, if you want to add a unique twist to your tattoo, you can experiment with different colors and make it your own. Whether you prefer a bold black tattoo or a colorful version of the curse mark, our experienced artists can bring your vision to life.
Karma Curse Mark Tattoo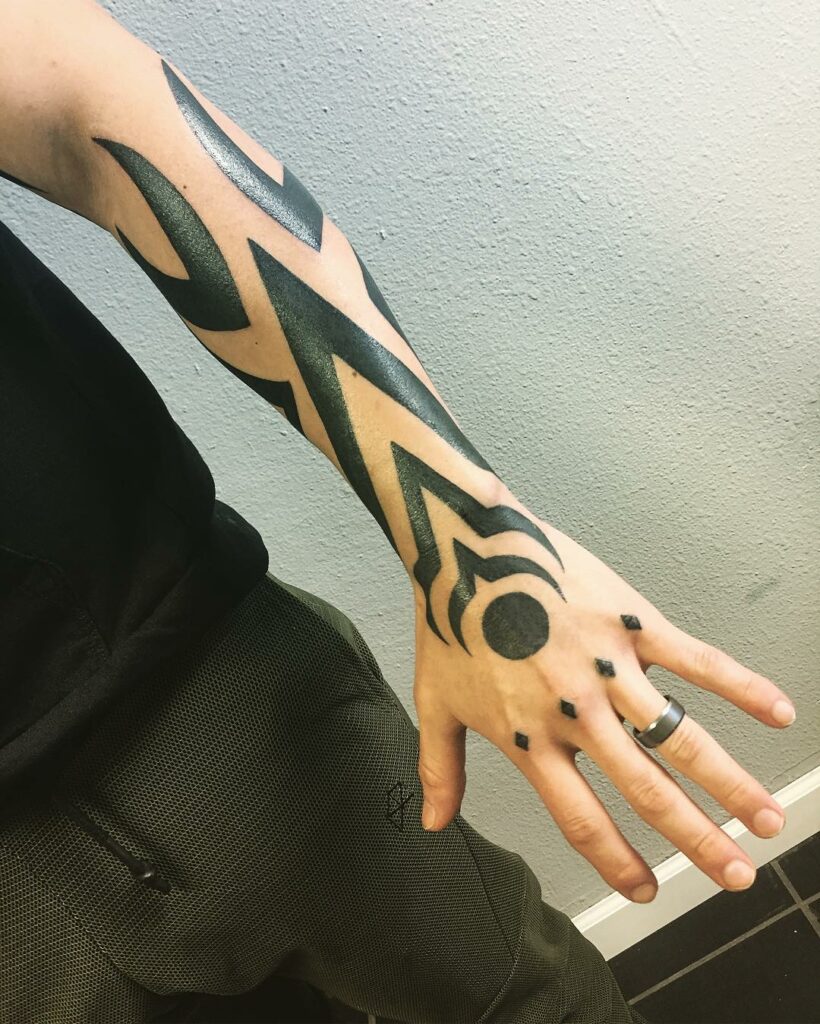 Fans of the Naruto franchise are always looking for new and exciting ways to show their love for the series, and the Karma seal from Boruto is a perfect design for any fan to consider. This seal, which appears as a diamond-shaped mark on the palm or forearm, represents a powerful curse that is central to the show's storyline. If you're feeling bold, you could even get an activated version of the seal tattooed on your arm, complete with orange and red ink to create the illusion of chakra flowing through the seal. No matter which version of the Karma seal you choose, it's sure to be a great addition to any Naruto fan's tattoo collection.
Second-Level Curse Mark Tattoo Of Sasuke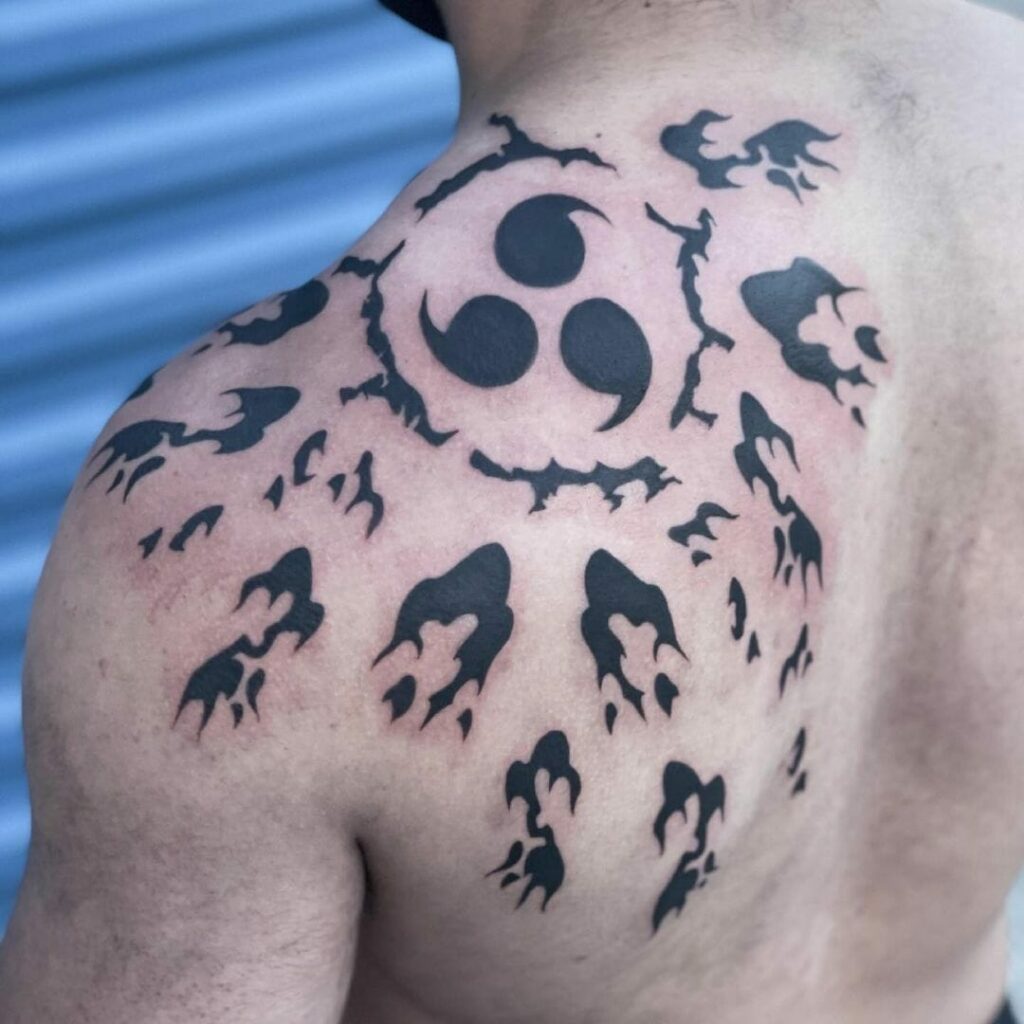 In the Naruto anime, curse marks play a significant role in the storylines of many characters, especially Sasuke and the Sound Ninjas. These marks spread when they reach the second level and give the Ninjas a substantial boost in power. For those seeking to capture this dark and intriguing aspect of the anime in their ink, a tattoo of Sasuke's activated second-level curse mark is an excellent option. This design looks stunning on the shoulder or back of the neck, and you can choose between the classic all-black ink or add some creative flair with color. With this striking tattoo, you are sure to turn heads and get compliments on your unique ink. So, if you're looking for a classy curse mark tattoo, be sure to consider this design as one of your top options.
feature image from Pinterest – Want your tattoo to look brighter? Try "Tattoo Balm"