Hello, beauty enthusiasts! Welcome back to our corner of radiance, where we unmask the secrets to that enviable, glowing skin. Let's face it, Korean beauty has been reigning supreme in the skincare kingdom for quite a while now. This is due, in part, to their groundbreaking and coveted elixirs: Korean serums. You're in the right place if you've been dreaming about that dewy, glass-skin effect.
In today's blog post, we're journeying across the beauty globe to the land of K-beauty to uncover the transformative power of Korean serums. This enchanting collection of potions can work magic on your skin, enhancing your glow and promoting skin health like never before. We will demystify the buzz around these little bottles of goodness, so you'll know exactly what you're signing up for when you incorporate them into your routine.
Korean serums are potent concoctions filled with powerful ingredients like hyaluronic acid, niacinamide, and ginseng. Each one is designed to target specific skin concerns—be it aging, hydration, acne, or pigmentation. Their formulations are thoughtfully designed to penetrate deeply into your skin, making them highly effective skincare weapons. We'll dive deep into the science behind their efficacy, explain how they differ from your regular serums, and highlight the star players that deserve a spot in your skincare lineup.
By the end of this post, you'll have a well-rounded understanding of the essential Korean serums and how to integrate them seamlessly into your skincare routine. This could begin a beautiful journey towards achieving that youthful, radiant glow. It's time to bid farewell to lackluster skin and say annyeonghaseyo (hello) to your most glowing self. Stay tuned as we unleash the magic of Korean skincare and reveal the serums that could very well be your following holy grail product!
The Serum Elixir Experience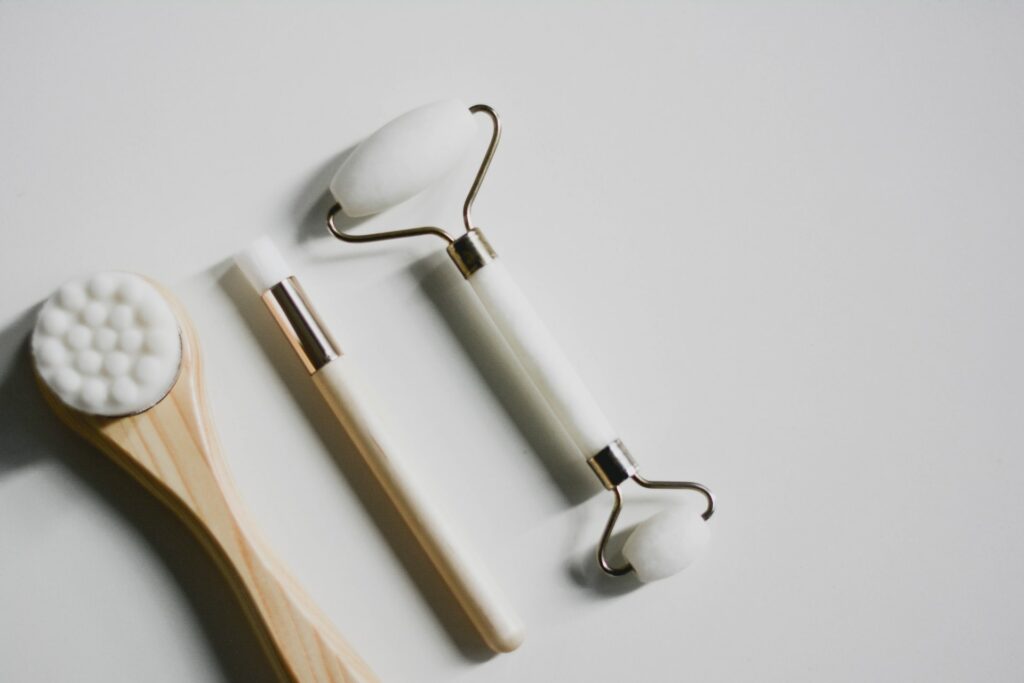 One of the most delightful parts of my daily skincare routine is when I reach for my serums. Trust me; it's pure bliss! Imagine painting your face with these potent elixirs' nourishing and rejuvenating strokes. I love playing skincare scientist and layering multiple serums tailored to my skin's needs. Oh, the joy of customizing your glow!
Now, if you're new to this serum saga, fret not! The world of serums is as vast as it is diverse. There's a formula designed for virtually every skin concern or goal, from addressing specific target areas to boosting your skin's overall health and radiance.
Easy Shopping and My Token of Gratitude
And guess what? I've made your skincare shopping spree, even more, fun and simple! You can snag these skin-boosting gems by clicking directly on the images, the shopping buttons, and the text links scattered around this post. Convenience at its best, right?
These are my affiliate links. This means I receive a small commission when you purchase using my links, and it's at absolutely no extra cost to you! Every purchase you make through my links sends a little love my way, and for that, I'm incredibly grateful. It's your support that helps keep our beauty journey alive and sparkling. So thank you for shopping with me, my lovely skincare companions!
The Best Korean Serums To Try In 2023
Sulwhasoo First Care Activating Serum: The Dry Skin Savior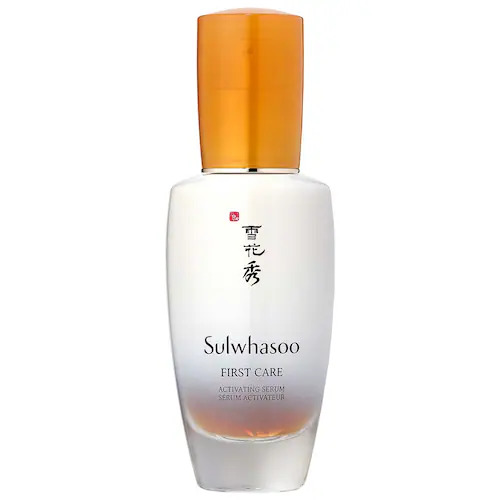 Kicking off with a bang, the Sulwhasoo First Care Activating Serum is a jewel for those battling dry skin or uneven texture. It's like a love potion for your skin, formulated with 5 Korean herbs that harmonize, brighten, hydrate, and smooth out your skin. I love the subtle, calming fragrance, which makes it perfect for those with sensitive noses.
Klairs Rich Moist Soothing Serum: Your Hydration Hero
Klairs and I go way back—I adore their affordability and the top-notch quality of their products. The Rich Moist Soothing Serum is a hydrating powerhouse that soothes and moistens your skin. With its new, fast-absorbing formula and a mild citrus scent that's pure delight, this serum is a must-have in any skincare routine.
Innisfree Green Tea Seed Serum: The Hydration Station
Have you got dry skin? The Innisfree Green Tea Seed Serum is your new best friend. This elixir is bursting with various green teas, working overtime to hydrate and shield your skin from environmental stressors. Plus, it's an excellent option for acne-prone skin, as green tea and antioxidants can aid in scarring.
Klairs Freshly Juiced Vitamin C Drop: The Radiance Reviver
Oh, Klairs, how I love thee. The Freshly Juiced Vitamin C Drop, packed with 5% vitamin C (ascorbic acid), has been my secret weapon for a bright and glowy complexion. The bonus? It's super gentle and fragrance-free—perfect for those who prefer their skincare sans scent.
The Face Shop White Seed Brightening Serum: The Illuminator
Although I haven't personally tried The Face Shop White Seed Brightening Serum, the rave reviews and promising benefits make it a worthy contender. If you're wrestling with scarring or dark spots, this serum could be your knight in shining armor.
Peach & Lily Glass Skin Refining Serum: The Youth Potion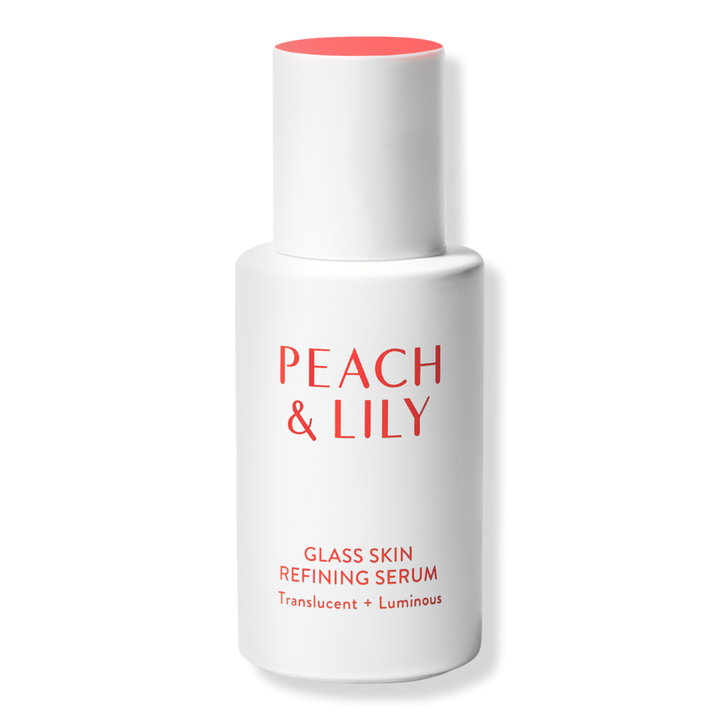 The Peach & Lily Glass Skin Refining Serum is a dream come true for hyaluronic acid fans. This serum is packed with powerhouse ingredients and will leave your skin looking incredibly healthy, smooth, and straightforward. Trust me; you'll be hooked!
MISSHA Time Revolution Night Repair Probio Ampoule: The Nighttime Nurturer
MISSHA's Time Revolution Night Repair Probio Ampoule has returned triumphantly with a new and improved formula. Filled with probiotics and purple superfoods, this serum revitalizes and hydrates your skin for a more youthful, radiant glow.
COSRX Centella Aqua Soothing Ampoule: The Calming Comforter
A true champion for inflamed or acne-prone skin, the COSRX Centella Aqua Soothing Ampoule offers instant relief and hydration. Infused with Centella Asiatica, it's your ticket to soothed, hydrated, and happy skin.
Benton Snail Bee Ultimate Serum: The Unlikely Champion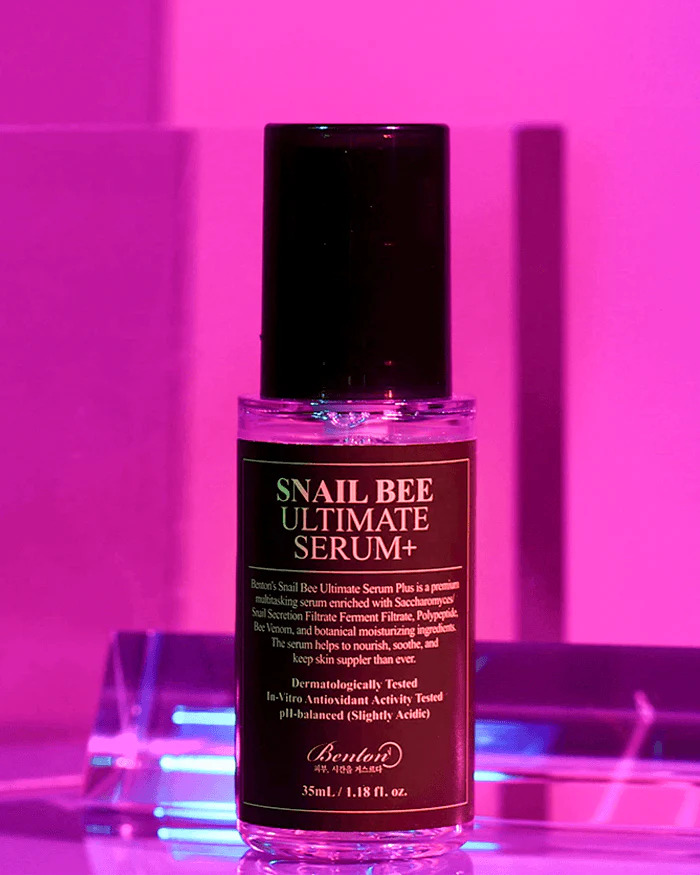 Don't be quick to judge this one by its quirky ingredients—the Benton Snail Bee Ultimate Serum is truly a hidden gem. This unique blend of snail mucin and bee venom works wonders on acne scars, hyperpigmentation, and irritated skin.
NEOGEN Real Ferment Micro Serum: The Glow-Getter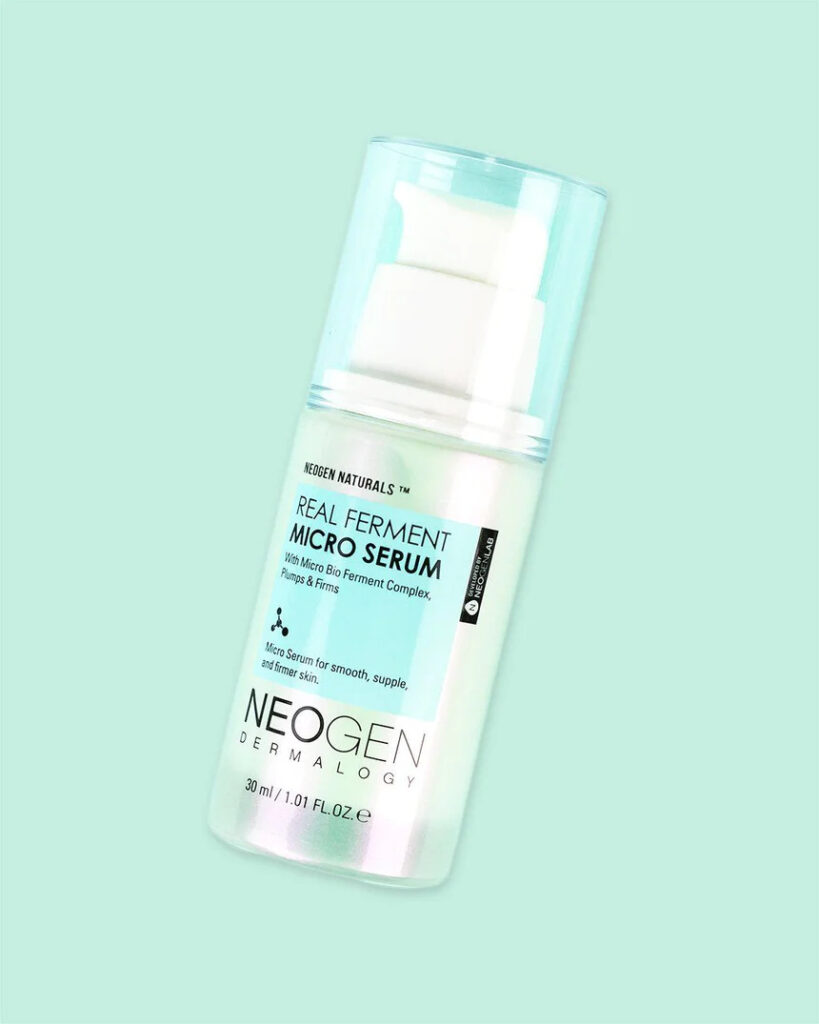 Finally, the NEOGEN Real Ferment Micro Serum. This Soko Glam exclusive is all about delivering a concentrated boost of antioxidants and nutrients to your skin, promising that coveted honey-like glow.
Well, there you have it, my favorite K-serums that have revolutionized my skincare journey. Remember, every skin is unique—explore, experiment, and find what works best for you.
Also Highly regarded
Here are a few more excellent choices for you to consider:
Mizon Snail Repair Intensive Ampoule: This one is a popular choice in the K-beauty community, mainly due to its high concentration of snail mucin extract which helps with skin repair and hydration.
Dr. Jart+ Ceramidin Serum: If you struggle with dry or flaky skin, this serum might just be your holy grail. The ceramides in it help replenish the skin's natural barriers, locking in moisture and keeping skin supple.
Laneige Water Bank Hydro Essence: This product provides deep hydration without making your skin feel oily, thanks to its Hydro Ionized Mineral Water content.
COSRX Triple C Lightning Liquid: If you're looking to tackle dark spots, uneven skin tone, or signs of aging, this potent Vitamin C serum is a great choice.
Some By Mi AHA BHA PHA 30 Days Miracle Serum: If you're dealing with acne or acne scars, this serum can work wonders. It contains three types of chemical exfoliants (AHA, BHA, and PHA) and niacinamide, which together help unclog pores, smooth out skin texture, and brighten your complexion.
AMOREPACIFIC Vintage Single Extract Essence: Although this is technically an essence, it's so potent and packed with antioxidants that it also works like a serum. It's on the pricier side, but many people swear by its skin-rejuvenating properties.
As with all new skincare products, remember to patch test first, and introduce only one new product at a time to monitor your skin's response. Happy exploring!
How Do Korean Serums Differ From Regular Serums?
The world of K-beauty is vast and has its unique characteristics that differentiate it from Western or other types of skincare products. When we talk about Korean serums, it's essential to understand some key differences.
Ingredients: Korean beauty brands are famous for their innovative use of ingredients. These range from the more traditional, like ginseng and green tea, to the more unusual, like snail mucin and bee venom. K-beauty brands are not shy about incorporating nature's best in their formulas, sometimes in ways that Western brands have yet to explore.
Formulations: Korean serums are often lighter and more fast-absorbing compared to their Western counterparts. They are designed to be layered in a multi-step skincare routine, so they usually have a thin, fluid consistency that allows them to penetrate the skin deeply without feeling heavy.
Targeted Treatments: K-serums are known for targeting specific skin concerns such as dullness, uneven skin tone, acne, and aging. While this is also true for many Western serums, K-beauty's philosophy of maintaining skin health proactively tends to result in a broader range of specific treatments.
Affordability: While there are high-end Korean serums, many offer remarkable effectiveness at a more affordable price point than Western luxury brands.
Philosophy: K-beauty is rooted in a holistic approach where the focus is not just on treating skin issues but on maintaining overall skin health and balance. The use of serums fits into this philosophy, as they are seen as a critical step in nourishing the skin and keeping it in optimal condition.
Conclusion
And there we have it, our magnificent journey exploring the mesmerizing world of Korean serums! The beauty of serums is that they can be specifically targeted to address individual skin concerns— from dryness to brightening, soothing irritation to combating acne. However, remember, everyone's skin is unique, and what works for one may not work for another. Always do a patch test before introducing a new product into your routine to prevent any potential skin reactions.
These serums might seem like just another step in your skincare routine, but they can truly work wonders in elevating your skin's health and appearance. While the road to finding your perfect serum match may require some trials and errors, don't be discouraged—the results are worth it. Remember, beautiful skin doesn't happen overnight, but with a consistent, tailor-made skincare routine, you're on the path to that radiant, healthy glow. Let's embrace the journey, one drop at a time. Happy serum hunting, lovely people!