Hello, beauty enthusiasts; it's your favorite guru on all things glam and glitz! Suppose you're as passionate about mascara as I am about delivering juicy beauty hacks. In that case, you've probably been left in awe by the magic wand that is Thrive Causemetics' Liquid Lash Extensions Mascara. The game-changing formula that leaves lashes voluminous, elongated, and unbelievably smudge-free is a staple in many makeup bags. However, its price tag might have some of us batting our non-extended lashes in hesitation. So, are you on a mascara mission to discover a Thrive dupe that won't leave your beauty budget in a lurch? Well, grab a cup of tea, cozy up, and prepare those reading glasses because today, you're in for a treat!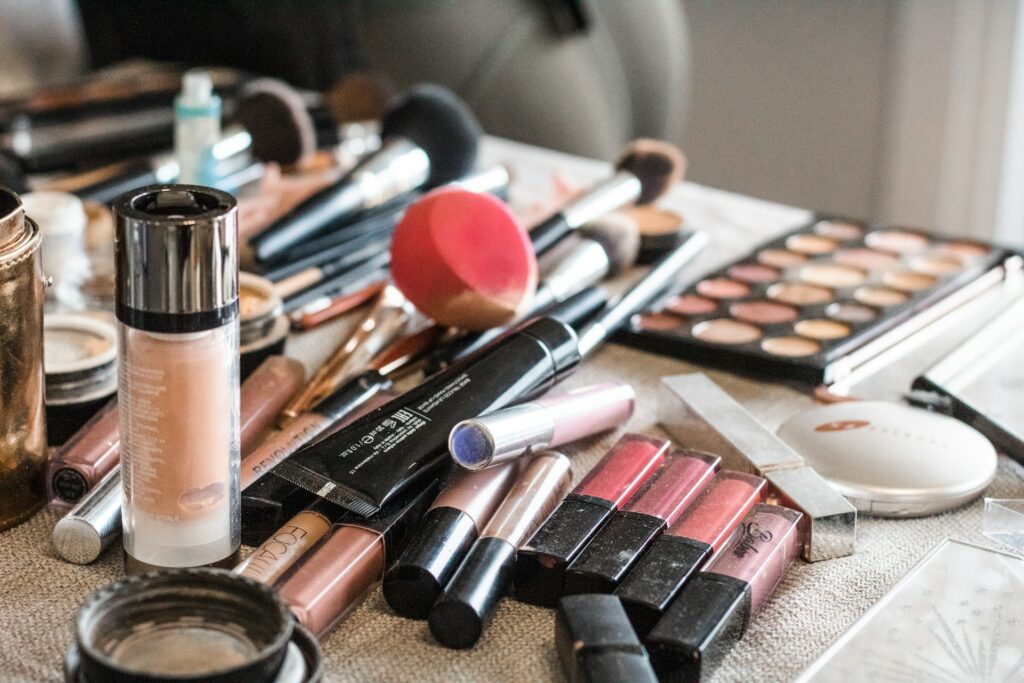 Today's post is your one-stop shop for the ultimate quest — finding the best Thrive Mascara dupe that rivals the original in performance without mimicking its cost. I'll share my detailed reviews, expert tips, and the insider scoop on some top contenders in the mascara market who have earned their stripes as potential Thrive substitutes.
In this article, the author is set to review a range of Thrive Mascara dupes spanning both drugstore and high-end alternatives. The potential dupes for review are:
Essence Lash Princess False Lash Effect Mascara: This budget-friendly mascara is suggested as a great alternative to the Thrive Mascara.
L'Oreal Voluminous Lash Paradise Mascara: This drugstore dupe is renowned for providing lush, volumized lashes.
Maybelline Great Lash Lots of Lashes Mascara: This is another affordable alternative delivering full, defined lashes.
Clinique Lash Power Mascara: As a high-end dupe, this mascara offers buildable, long-lasting lashes.
Tarte Tartelette Tubing Mascara: This premium mascara promises dramatic lashes without clumping or flaking.
By the time you scroll to the end of this post, you'll be familiar with the best Thrive Mascara dupes, their pros and cons, their price points, and what sets each one apart. Plus, I'll be divulging my secret tips to help you identify what to look for in a good dupe so that you can continue your beauty adventures fearlessly!
A Close Look at Thrive Causemetics Liquid Lash Extensions Mascara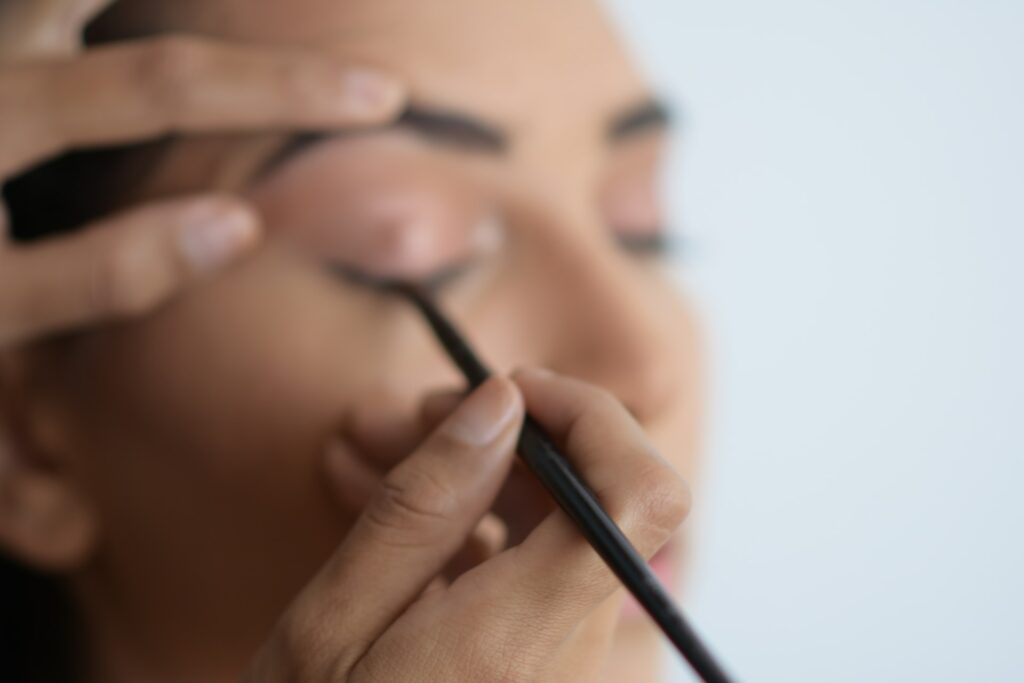 So, let's get the ball rolling with a glance at the marvel we're talking about – the Thrive Causemetics' Liquid Lash Extensions Mascara. This wonder wand has a knack for turning short, stubby lashes into long, luscious, and beautifully defined ones. What's the secret, you ask? Its silicon-based formula forms a water-resistant film that mimics the look and feel of natural lash extensions. Plus, it's free of parabens and phthalates – making it a gentle yet effective choice even for sensitive eyes.
My first encounter with Thrive was nothing short of an epiphany. Watching my lashes transform, I knew this was no ordinary mascara. It was love at first swipe, and our romance has been going strong ever since!
Why Thrive Liquid Lash Extensions Mascara is a Beauty Staple
Thrive's award-winning formula is an absolute game-changer. The green tea, biotin, and rice bran wax are like a healthy smoothie for your lashes, promoting growth and nourishing them to look their best. Plus, it's vegan and cruelty-free, a testament to the brand's ethical stance.
Remember the last time you got caught in the rain with mascara on? I do – raccoon eyes aren't a good look! Well, the beauty of Thrive is it can survive a rom-com movie marathon, an unexpected downpour, and a workout session without a smudge. That's a triple win in my book!
Thrive Mascara's Win in the Beauty Arena
Thrive Causemetics isn't just mascara. It's a beauty champion! Winning titles such as "Best Mascara" from Allure and "Best of Beauty" from InStyle, this mascara is a heavyweight in the beauty industry. And it doesn't just look good in the makeup bag; it does good too. Every purchase helps empower women battling cancer, domestic violence, or other life challenges. Now, that's mascara that makes a difference!
Demystifying Tubing Mascaras
But before we delve into Thrive mascara dupes, let's clear the fog around tubing mascaras, as Thrive falls into this category. Traditional mascaras can be water- or oil-based, each with pros and cons. Water-based ones are easy to apply and buildable, while oil-based ones pack a punch in pigment and volume. Tubing mascaras, however, are the Goldilocks of the lash world – they're just right!
A tubing mascara wraps each lash in polymer tubes, creating volume, curl, and a fanned-out lash effect. And the best part? No flaking, smudging, or smearing. Picture this: a mascara that stays put all day and comes off easily with warm water. That's tubing mascara for you!
The Perks of Tubing Mascaras
So, why go for tubing mascaras? Imagine running a marathon or watching a heart-wrenching movie without worrying about your mascara running. Or picture washing off your mascara without the dreaded panda eyes. Tubing mascaras make this dream a reality. They're long-lasting, smudge-proof, and super gentle on your lashes.
So, are you ready to explore the world of Thrive mascara dupes and tubing mascaras? Let's get those lashes fluttering and the hearts racing!
Tubing Mascaras: The Lash Lover's Best Friend
First up, why should you be smitten with tubing mascaras? Well, let's say they're like the Cinderella of mascaras – they'll make your lashes look like a million bucks, won't budge until the stroke of midnight (or later, if you wish), and then magically disappear without leaving a trace. No streaks, no panda eyes, just an enchanting lash story!
The Art of Tubing Mascara Removal
Now, onto the tricky part: removing tubing mascara. If you've ever used one, you know it's a whole different ball game. Tubing mascaras create little water-resistant tubes around your lashes, which can't be taken down with regular makeup removers.
But don't worry; it's not as complicated as it sounds. The secret weapon is warm water! The heat loosens up the tubes, and they slide off your lashes like butter on a hot pan. Remember, no tugging or pulling – we're not trying to pluck a chicken here! Gentle is the way to go. With patience, you'll master this art in no time.
I remember the first time I tried to remove a tubing mascara; it was like a scene from a horror movie. I was so used to aggressively rubbing my eyes with makeup remover that I forgot the golden rule – be gentle! Let's say I learned my lesson hard, and my poor lashes paid the price!
Hunting for the Perfect Thrive Mascara Dupe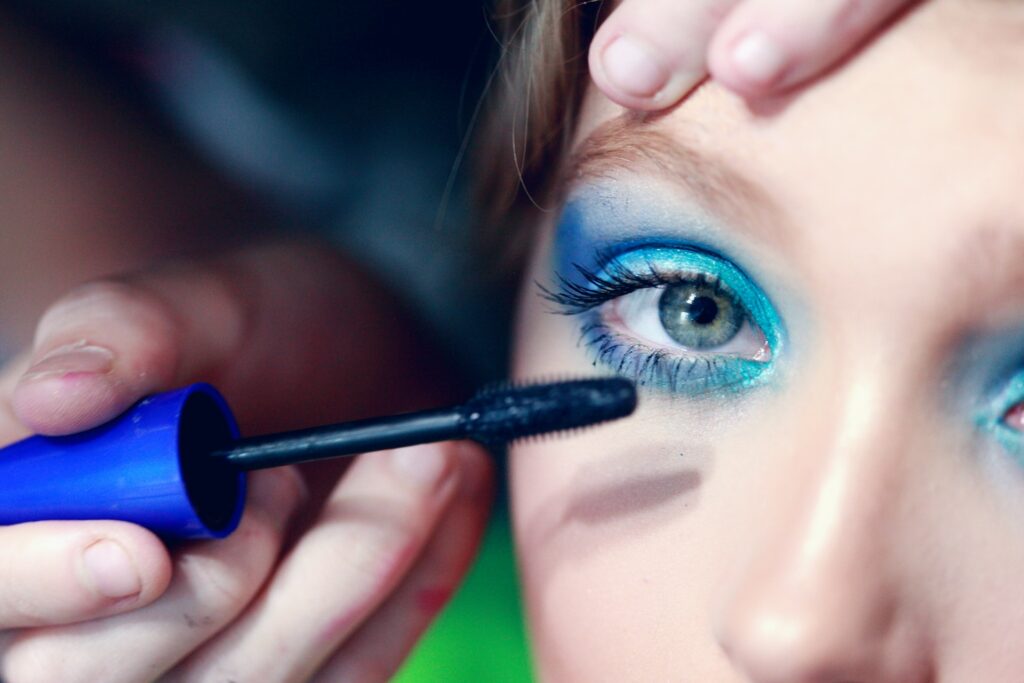 Searching for the perfect mascara is like finding a needle in a haystack. But if you're in the market for long, luscious lashes, the Thrive Cosmetics Caution Extreme Lash Mascara could be your Holy Grail. Its unique brush separates and lengthens, while the smudge-proof formula ensures your lashes stay put.
However, not everyone has a beauty budget that allows for frequent high-end purchases. Enter the Essence Lash Princess False Lash Effect Mascara. It's like Thrive's more affordable sibling, offering similar results without weakening your wallet. Just remember it's not a tubing mascara, but its fiber mascara brush does a pretty neat job!
Budget-friendly Alternatives to Thrive, Causemetics Mascara
Let's face it, Thrive Causemetics' mascara, despite being fabulous, can be a bit of a splurge at $24.00. But the good news is that the beauty world is brimming with drugstore dupes that are easy on the pocket.
Take L'Oreal's Voluminous Lash Paradise mascara, for instance. Retailing at just $9.99, this mascara is like a magic potion that gives your lashes volume and intense color. Maybelline's Great Lash Lots of Lashes mascara, priced at $7.49, is another excellent choice that promises full and glossy lashes.
So, beauty queens, remember: fabulous lashes don't have to break the bank. With the right tools and tips (and this blog), you can achieve your dreams without spending a fortune. Now, go forth and flutter those beautiful lashes!
High-End – Thrive Mascara Dupes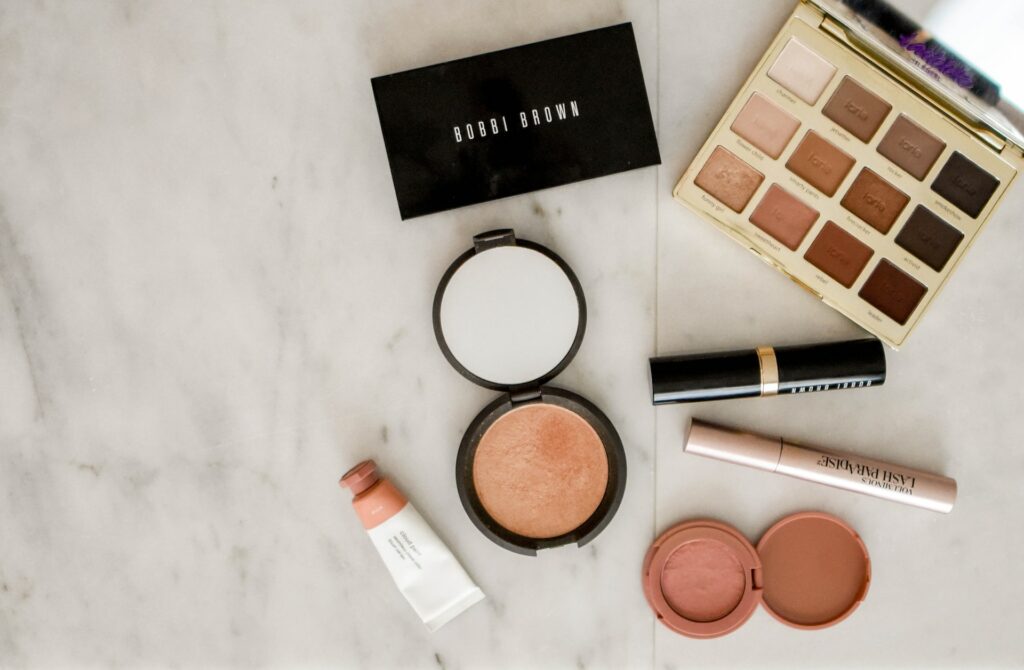 If you're head over heels for Thrive Causemetics mascara and its unique tubing technology – and let's be honest, who isn't in 2023 – then let me introduce you to its luxurious sisters: Clinique Lash Power Mascara and Tarte Tartelette Tubing Mascara.
Clinique's Lash Power Mascara is a long-lasting, buildable superstar. It's like Thrive's elegant cousin, equipped with a similar tapered brush. I love how it adds a touch of elegance to my lashes, perfect for a classy night out!
Meanwhile, Tarte's Tartelette Tubing Mascara brings all the drama but leaves the clumping and flaking backstage. It's water-resistant, making it a steadfast companion for those teary rom-com nights or sweaty gym sessions.
Battle of the Brands: Tarte Tartelette vs. Thrive Mascara
Now, it's time for a little beauty face-off! Let's see how the Tarte Tartelette Tubing Mascara stacks up against our beloved Thrive Mascara.
The Tarte Tartelette mascara is like that reliable friend who's always there, rain or shine. Its lightweight formula amplifies your lashes without clumps, and the waterproof feature ensures your lashes look fabulous all day. And with all those lash-nourishing goodies like amino acids, vitamins, and oils, it's practically a spa day for your lashes.
Thrive gives you that intensely dramatic, long-lash look sure to turn heads. And the secret? It's all about lengthening rather than volumizing. And can we talk about the plant stem cells in the formula? They're like your lash's personal bodyguard, shielding them from elements like wind and heat.
I remember wearing Thrive Mascara on a beach vacation. Even after hours in the sun and sand, my lashes still looked as fabulous as they did in the morning. Talk about resilience!
In conclusion, both these mascaras have their unique strengths and quirks. The choice comes down to your preference: do you crave volume or length? Either way, with Tarte Tartelette and Thrive in your beauty arsenal, you'll indeed have lashes for days!
Conclusion
| Mascara Dupe | Pros | Cons |
| --- | --- | --- |
| Essence Lash Princess False Lash Effect Mascara | – Budget-friendly – Similar brush design to Thrive Mascara – Provides similar results | – Not a tubing mascara |
| L'Oreal Voluminous Lash Paradise Mascara | – Provides lush, volumized lashes – More affordable | – May not hold up as well in humidity or against water exposure |
| Maybelline Great Lash Lots of Lashes Mascara | – Affordable – Delivers full, defined lashes with a glossy finish | – The formula might not be as long-lasting or as smudge-proof |
| Clinique Lash Power Mascara | – Offers buildable, long-lasting lashes – Same tapered brush as Thrive Mascara | – High-end product; might not be budget-friendly for some |
| Tarte Tartelette Tubing Mascara | – Provides dramatic, clump-free lashes – Water-resistant | – High-end dupe; might be out of budget for some – Volumizing effect might not be as potent as Thrive Mascara's lengthening impact |
We've reached the end of our eye-opening adventure through the world of Thrive mascara and its fantastic dupes. Whether you're smitten by high-end brands like Clinique and Tarte or prefer pocket-friendly alternatives like Essence and Maybelline, there's a mascara out there that promises to flutter your heart (and lashes!) Remember, the perfect mascara isn't just about the price tag or brand; it's about how it makes YOU feel and the fabulous look it gives your lashes.
And let's not forget about those tubing mascaras! They're a game changer, delivering long-lasting, smudge-free wear, and the hassle-free removal process is simply a dream come true. Just remember to be gentle during removal to avoid unnecessary lash breakage.When looking for a good mascara dupe, you should consider these factors:
Performance: It should provide similar results to the product you're trying to replace. For instance, if you love Thrive Mascara for its lengthening effect, look for a dupe that excels in this area.
Price: The dupe should ideally be more affordable without compromising too much on quality.
Ingredient List: If you prefer vegan, cruelty-free products, or are sensitive to certain ingredients, take a look at the ingredient list.
Ease of Use: Consider factors like the design of the brush, the formula's texture, and how easy it is to remove.
Personal Preference: Makeup is personal, and what works for one person may not work for another. Always consider your unique preferences and needs.
Beauty is all about exploring and experimenting. So don't be shy; go on and test these Thrive mascara alternatives. You never know, your new Holy Grail product might be waiting just around the corner! Let's continue to embrace the joy of makeup, cherishing the confidence it brings, and never stop having fun with it. Until next time, stay beautiful inside and out!
Feature image by Edward Howell on Unsplash