As we stride into the snug embrace of winter, it's time to sprinkle a little magic onto our pedicure routines. Even though boots might be your go-to, let's not overlook the joy a trendy pedicure can bring! In the upcoming post, we're diving deep into the world of winter pedicure colors, promising a blend of timeless elegance and contemporary sparkle perfect for the season. Whether you lean towards classic tones or have a zeal for embracing new trends, this guide will be your go-to for stepping into the frosty days with style and sophistication. Join me on this vibrant adventure, where you'll not only discover the top shades ruling this season but also gain savvy tips to harmoniously match these lush hues with your winter outfits. Ready to add a splash of cozy glam to your winter look? Stay tuned!
Rediscovering the Classic: Deep, Dark Reds
Winter would be incomplete without the warm embrace of deep, dark red nail colors. This wine-inspired hue is not only a classic but exudes an undeniable sophistication. I remember wearing this shade during a casual winter stroll; how it beautifully contrasted with the snow was nothing short of poetic. This hue promises to lend a touch of timeless elegance to your hands, setting a beautiful backdrop to your winter stories.
Essie's Deep Red: A Touch of Warmth
When I think about nail polish that can almost mimic the warmth of a fireplace, Essie's deep red polish immediately comes to mind. This beauty has such a profound color that it can sometimes appear almost black, adding a warm, cozy feeling to your toes. It's a delightful alternative if you want something more inviting than the standard onyx or ebony polish.
Embrace the Unexpected: Smith & Cult's Deep Navy
Oh, how I adore a deep navy, especially during winter! Not only does it bring the same level of drama as a black polish, but it also adds an unexpected and unique flair. I have a fond memory of pairing Smith & Cult's creamy blue with my favorite navy scarf; it was an absolute match made in heaven. Plus, it's a quick-drying, long-lasting formula that you won't help but fall in love with.
The Chic Choice: J.Hannah's Blue
Stepping into the world of cool and trendy nail polishes, J. Hannah has been a trailblazer with their contemporary offerings. Their blue option, in particular, has been my go-to when I want to add a modern yet understated touch to my winter look. It embodies chic at its finest, ensuring your nails look polished and poised.
Festive Greens with Olive and June
As the holidays approach, a splash of dark green on your nails feels nothing short of magical. The Into the Trees polish by Olive and June is a delightful evergreen hue that promises to bring a festive touch to your winter look with its shiny, gel-like finish. Every year, as I decorate my Christmas tree, this polish accompanies me, adding a harmonious hue to the festive setting.
JinSoon's Shiny Festive Green: A Gleaming Choice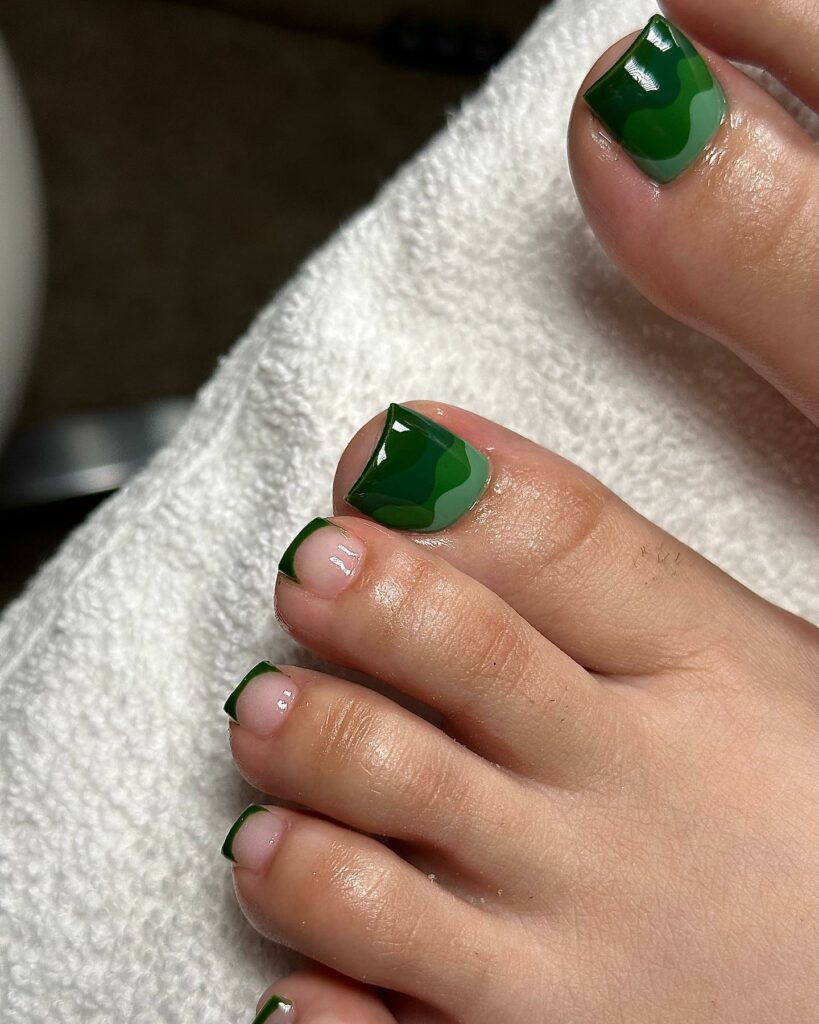 If you don't shy away from a bit of shine, JinSoon's metallic green polish might be your next favorite. The festive air it brings to your nails is like having tiny holiday lights twinkling at your fingertips. Last holiday season, I paired this with a deep green dress last holiday season for a dinner party, and the compliments just kept coming!
Metallic Magic with OPI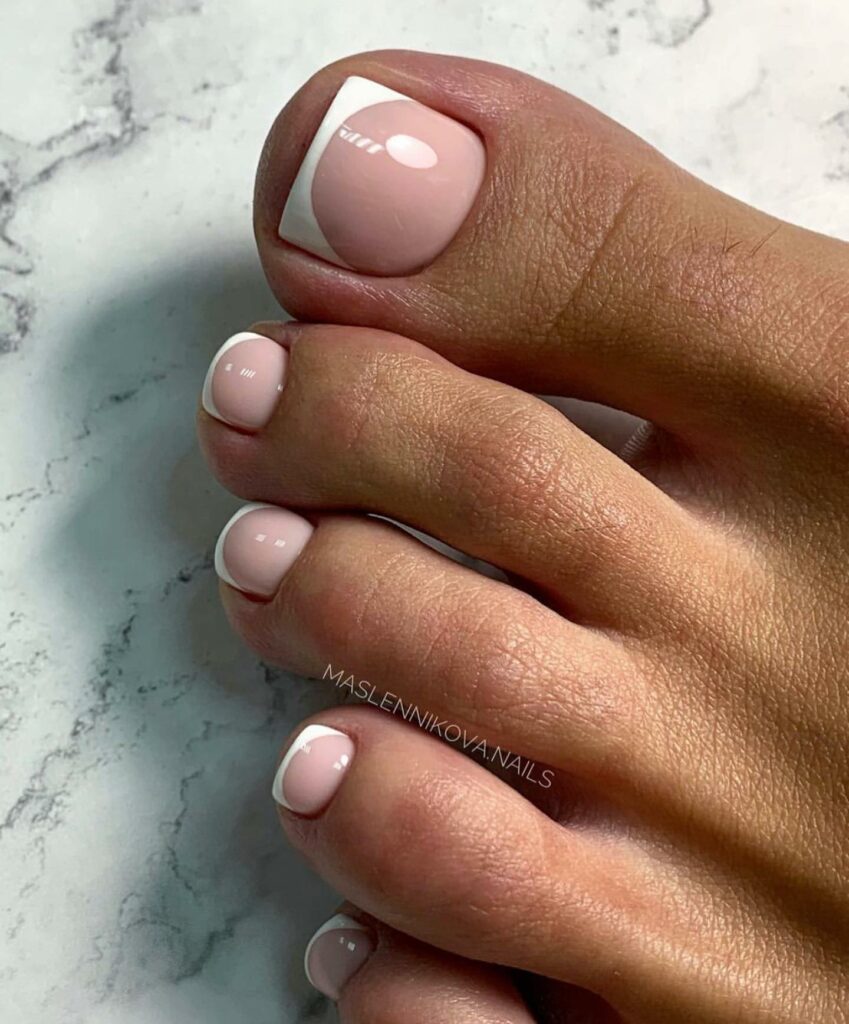 When adding a touch of sparkle to your toes, OPI has got you covered. This dazzling option is a delight to look at and complements all skin tones perfectly. I've found it a beautiful way to add a spark of joy to my winter outfits, making even the gloomiest days seem bright.
Edgy and Dramatic: Glittery Black Polish
Here's a shade for those who love a bit of drama – a glittery black polish. It combines edge, drama, and an eye-catching sparkle in one neat package. I vividly remember wearing this on a night out with friends, and it was the show's star, adding an instant glam to my look.
Sally Hansen's Golden Glamour
Going out with glittery gold polish, especially during the holidays, feels like a golden ticket to glamour town. Sally Hansen offers a variant that leaves a glamorous gel-like finish, ensuring your nails are nothing short of festive. It is a fabulous choice for ringing in the New Year with a sparkle!
The Neutral Necessity: "Sandy Nude Cream"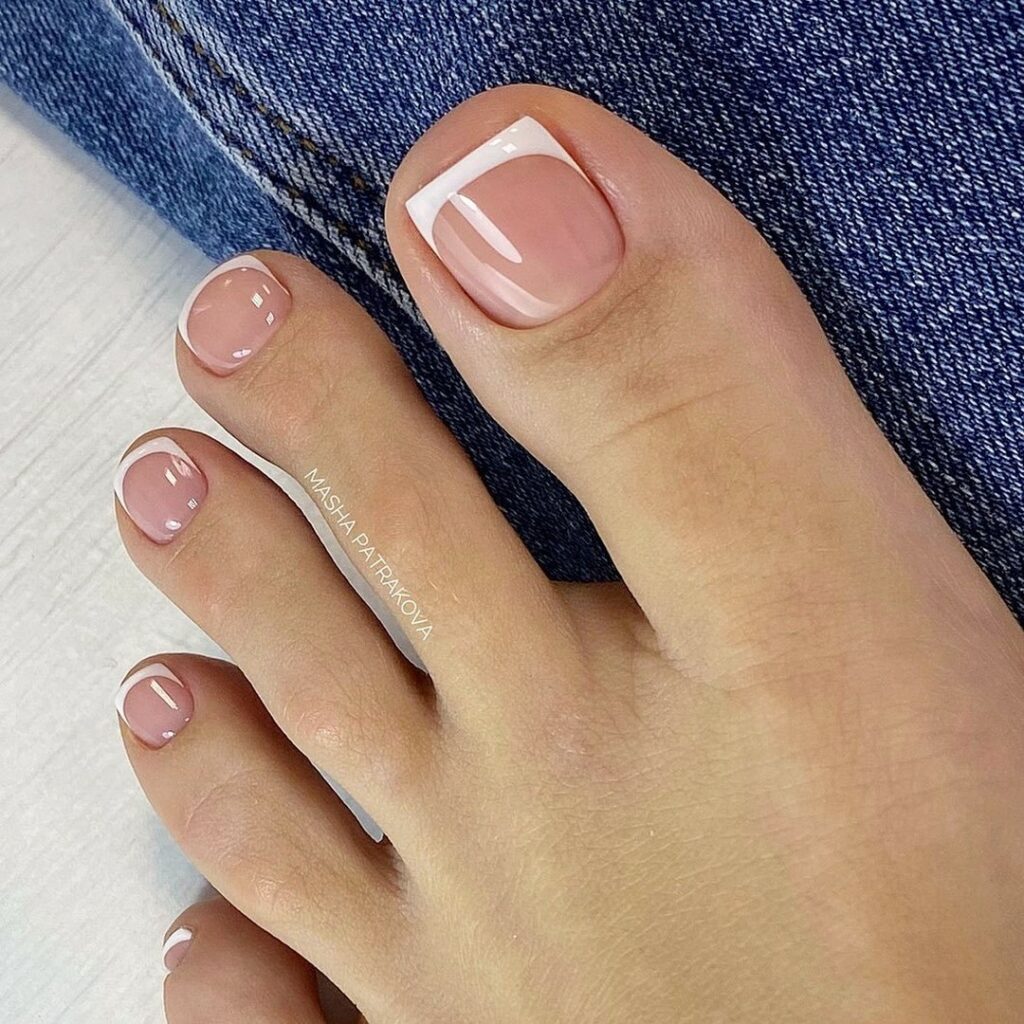 Transitioning to a more subdued palette, neutral or nude nail polish is a serene oasis amidst the vibrant winter hues. Described as a "sandy nude cream," this option brings a sophisticated simplicity to your look. It's a personal favorite when I want to exude an understated elegance.
Toasty Tan Crème: A Year-Round Gem
Here's another warm neutral perfect for those who prefer understated elegance – the "toasty tan crème." This hue is like a warm hug for your nails, blending perfectly with the winter vibes. Its versatility means it's a polish that will find a place in your nail wardrobe year-round.
A Long-Lasting Shine
Are you looking for a polish that combines beauty with durability? Look no further. This option promises up to 11 days of gel-like wear and shine, meaning you can enjoy the festivities without worrying about chips or dullness. It's a lifesaver, especially during the busy holiday season.
A Splash of Purple with Emilie Heathe
Sometimes, it's fun to stray from the classics and embrace something vibrant and new. On such occasions, I reach for Emilie Heathe's aubergine polish. Its nontoxic and vegan formula is a delightful bonus, making your nail color adventure stylish and conscious.
Timeless Elegance: Lincoln Park After Dark
Let's take a moment to appreciate a nail polish icon – Lincoln Park After Dark. This hue offers a beautiful balance of almost black depth enriched with a deep, rich purple tone. This shade embodies timeless elegance in my beauty book and will never fade out of style.
Gray Polishes: The Versatile Charm
Ending our colorful journey, we touch upon gray polishes that pair with almost any outfit effortlessly. Olive and June's gunmetal gray-blue, named "100% Chance," brings a relaxed elegance to your toes, promising to be a delightful addition to your winter nail palette. Trust me, this shade is a universal charmer ready to gracefully adorn your nails.
Dive into the Mysterious: Zoya's Genevieve
Stepping into winter is like embracing a magical realm, and nothing complements it better than Zoya's Genevieve polish, a hue described as a "cool leather gray." This darker option is reminiscent of those calm, snowy evenings, adding charisma to your overall look. I once wore this to a winter evening event; let me tell you, it was a conversation starter!
Winter Wonderland in White
Sally Hansen's Opaque White
White is not only a color of purity, but it brings a freshness that is much needed during the winter months. This shade has a knack for looking absolutely crisp and vibrant on the toes, embodying the snowy landscapes that winter graces us with. Sally Hansen's polish is highly recommended for that opaque, wintry white look. Trust me, it pairs fabulously with a pair of fluffy white slippers!
The Hint of Pink
If you're leaning towards something softer, why not opt for a creamy white hue with a hint of pink? This color brings a delicate charm to your nails, reminding me of the first blush of a winter morning. It's a personal favorite for lazy Sunday brunches, adding a whisper of romance to your ensemble.
Embrace the Neon Delight
Starting with Neon Pink
Summer might be known for bold neon hues, but who says winter can't have a taste of this vibrant delight? In fact, it's the perfect time to experiment with these bright shades, especially when your toes are snug in warm socks. Kickstart your neon journey with a cheerful neon pink – it's sure to bring a smile to your face every time you see it!
Vibrant Neon Green
Neon green is your go-to pick if you're in the mood to elevate the fun quotient. China Glaze offers a variant that is not only vibrant but also long-lasting and chip-resistant. It's like having a little party on your nails, bringing joy to the dreary winter days.
Sunny Fluorescent Yellow
And for those moments when the cold weather seems too much, light up your day with a sunny fluorescent yellow. It's like having a slice of sunshine at your fingertips, brightening the gloomy days with its radiant glow.
Winter-Perfect Shades
Lavender Toned Mauve
Embrace the winter season with lavender-toned mauve nails that bring a creamy finish, crafting the perfect purple shade for winter. It's a tranquil hue that mirrors the serene beauty of winter, adding a touch of grace to your look.
OPI's Thunderstorm Blue
Venture into OPI's new plant-based range with a shade that reminds you of a thunderstorm on a gloomy winter day. It is long-lasting and promises a high-shine finish, adding a dash of drama and intrigue to your winter ensemble.
Berry Burst with Olive & June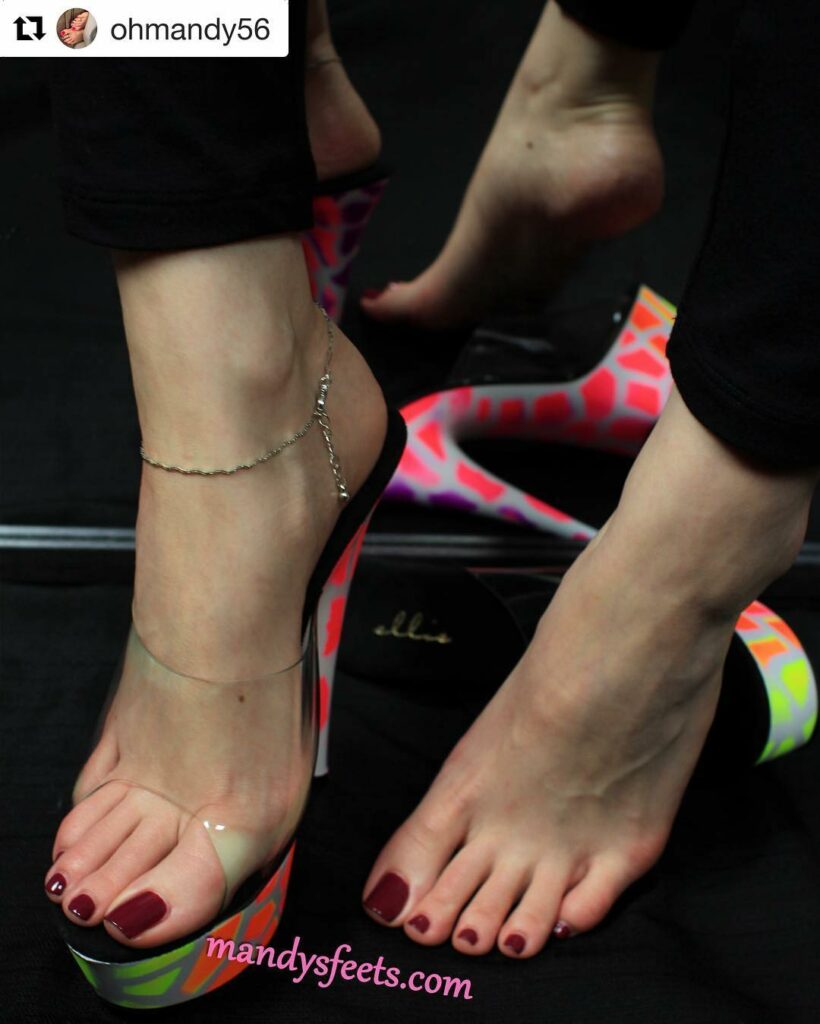 Olive & June offers a rich berry shade ready to add a vibrant pop of pink to your winter wardrobe. The gel-like finish ensures easy removal, letting you switch between your favorite hues without a hassle. It is a fabulous addition to my holiday party outfits, bringing a burst of joyous color.
Subtle and Sophisticated
Taupe for the Subtle Souls
For those who adore a subtle touch, a barely-there taupe is your winter companion. Just a few shades darker, it brings a sophisticated warmth to your look, perfectly complementing your winter outfits.
Winter Reds
Red is a hue that is always ready to make a statement. Embrace a deep shade that resonates with the cool months, promising a swift drying time of 60 seconds. Perfect for those spontaneous outings where open-toed shoes are a must!
Seasonal Surprises
A Hint of Persimmon and Moody Grays
Dive into an OPI shade that brings the vibrant hue of persimmons, paired with steel undertones in gray, to match the winter weather. Olive & June enhances this experience with their signature broad, fan-shaped brush, promising an easy and smooth application process.
Celebratory Golden Glitter
As the holidays approach, celebrate with a golden glitter shade, ready to bring sparkle and joy to your nails. Whether worn alone or atop other colors, it is the highlight of your winter nail collection, adding a festive touch to your celebrations.
Moody Greens for the Season
Lastly, embrace the season with a moody green shade, harmoniously blending with the deep tones of winter while offering a refreshing hint of color. It's like having a piece of the lush winter forest at your fingertips!
And there you have it, fellow beauty buffs! A winter guide to keep your nails vibrant and your feet pampered. Stay tuned for more beauty adventures. Stay fabulous!
8 Winter-Inspired Colors I Love
Icy Blues: These hues are perfect for mirroring the frosty weather outside. Think of the clear winter sky on a crisp morning – light blues with a hint of silver shimmer can capture this beautifully.
Snowy Whites: A pure, snowy white can bring a touch of winter magic to your nails. It's also a versatile base for festive nail art or glittery overlays.
Rich Berry Tones: Plum, burgundy, and maroon shades are perfect for adding a warm yet sophisticated touch to your winter style.
Charcoal and Grays: These shades resonate with the gloomy winter skies and add a stylish edge to your overall look.
Metallic Shades: Think silvers, golds, and bronzes. These shades can add a festive sparkle to your nails, reflecting the twinkling lights of the season.
Muted Pinks: Soft, muted pinks can be a gentle and feminine touch amidst the bold and deep hues generally favored during this season.
Chocolate Browns: This is a lovely alternative to the more common winter colors. A rich chocolate brown can look elegant and pairs well with many winter outfits.
Golden Yellows: To bring a little sunlight to the grey winter days, try a golden yellow hue, which can be a happy, bright alternative during the season.
Are There Any Specific Tips On How To Pair These Winter Pedicure Colors With Seasonal Ensembles?
Matching your pedicure with your winter wardrobe is a delightful way to spruce up your style during the colder months. Here are a few expert tips to guide you:
Cozy Knits and Berry Tones: Pair your favorite cozy knit sweaters with a decadent berry-toned pedicure. The deep, warm tones complement each other perfectly, offering a sophisticated, coordinated look perfect for a casual coffee date or dinner.
Metallic Shades with Evening Wear: For those glittering winter evenings, metallic shades are your go-to. Pair a silver or golden shimmer pedicure with a beautiful evening gown or cocktail dress. It adds a touch of sparkle that catches the light and adds a festive touch to your ensemble.
Monochromatic Outfits and Bold Hues: A bold hue on your toes can be a stunning contrast when you opt for a monochromatic outfit. For instance, a snowy white outfit paired with a vibrant red or deep blue pedicure can be a show-stopping choice.
Neutral Hues with Bold Outfits: If your outfit is a vibrant or bold pattern, consider using a neutral hue for your pedicure. Soft pinks, nudes, or taupe can be elegant choices that don't compete with your striking ensemble.
Weekend Casual and Earthy Tones: Earthy tones like chocolate browns and olive greens are fantastic for a relaxed weekend look. These tones pair beautifully with jeans, chunky boots, and other casual attire, bringing a grounded yet stylish vibe to your outfit.
Icy Blues with Silver Accessories: Coordinate an icy blue pedicure with silver accessories. The cool tones complement each other wonderfully, creating a cohesive, winter-inspired look that feels like you're bringing a bit of the winter sky wherever you go.
Mix and Match with Scarves: If you love wearing scarves during winter, try to pick a pedicure color that picks up a secondary color in your scarf. It's a subtle way to create a harmonized look.
Remember, these tips are just guidelines; the most important thing is choosing combinations that make you feel fabulous. Don't hesitate to experiment and find the pairings that resonate with your style!
8 Brands That I Love To Get The Perfect Winter Nail Art
Absolutely! The world of nail polish is vast, and many brands offer an impressive range of colors perfect for the winter season. Here are some well-loved brands where you can find trendy and seasonal shades:
OPI – A giant in the nail polish industry, OPI frequently releases seasonal collections that encompass the colors and vibes of the current season. They are known for their quality and the creative names they give to their shades.
Essie – is a famous brand that offers various shades, including many perfect for winter. They are known for their long-lasting formulas and rich pigments.
China Glaze – might be your brand if you're hunting for bold and unique colors. Their winter collections often feature an exciting mix of classic deep reds and greens alongside unexpected, trendy shades.
Zoya – stands out with their toxin-free formula and a wide range of colors. Their winter collections often include luxurious dark tones, metallics, and even a few bright, cheerful colors to light up those grey days.
Butter London – offers high-quality nail polishes in sophisticated shades. Their winter collections often play with different finishes, offering a good mix of matte, glossy, and shimmering options.
Deborah Lippmann – Renowned for their luxurious and innovative nail colors, Deborah Lippmann's winter collections often feature-rich and indulgent shades that feel like a treat for your nails.
Smith & Cult – offers polishes with vivid pigments and long-lasting wear. Their shades are very on-trend, making it an excellent choice for those looking to sport the latest colors each season.
ILNP – If you love holographic and metallic polishes, ILNP is a brand to explore. Their winter collections often feature rich, deep colors with a unique, sparkling finish perfect for the festive season.
Remember to check out the latest collections from these brands, as they often release limited edition shades for each season, including winter. It's always a fun adventure to discover new favorites!
Conclusion
Dear beauty fans, as we bid farewell to our cozy chat, remember that the winter season is not just for hot cocoa and snug sweaters. Still, it is also an excellent time to explore and experiment with a kaleidoscope of nail colors and indulgent spa treats right in the comfort of your home. Your choices are limitless, from vibrant neons that defy the gray skies to serene whites that echo the snowy landscapes. While experimenting, always prioritize the health of your nails; opt for products with nourishing formulas, perhaps even venturing into plant-based options for a sustainable choice. Remember, a well-deserved foot massage can work wonders to lift your spirits during the colder months. As you enter this season, let your nails tell tales of joy, celebration, and the serene beauty of winter. Here's to a season filled with color, joy, and endless pampering sessions. Stay vibrant, stay fabulous!
Feature Image Photo by nail_galery on Instagram