Today, we're unveiling a treasure trove of knowledge about something that's been the talk of the haircare realm for a while now – Olaplex. Yes, the wonder product that's become a game changer for so many, promising to rejuvenate and transform your locks into strands of sheer radiance.
But let's face it, not all of us are willing or able to break the bank for our haircare routine. And this is precisely where our mission comes into play. Our goal in today's exploration is to unmask the '10 Best Olaplex Dupes', those hidden gems that are not only budget-friendly but also provide the power-packed benefits of Olaplex.
Prepare yourself for an enlightening journey that bridges the gap between haircare dreams and reality. By the end of this blog post, you'll be equipped with insider knowledge on affordable alternatives to Olaplex, understanding their key ingredients, effectiveness, and how they stack up against this cult favorite. Whether you're a seasoned haircare expert or just beginning to take your hair health seriously, this guide promises to redefine your haircare game, without putting a dent in your wallet.
The Budget-Friendly Hair Revival: Elizavecca CER-100 Collagen Ceramide Coating Protein Treatment
Hello, fashion enthusiasts! Imagine my joy when I stumbled upon a frugal way to replicate the magical effects of Olaplex No. 0 Intensive Bond Building Treatment. Say hello to Elizavecca CER-100 Collagen Ceramide Coating Protein Treatment, my go-to alternative that doesn't have me emptying my wallet. For roughly half the cost of Olaplex's $30 bottle, this treatment is a game changer.
What I adore about this mask is its powerhouse of natural ingredients that bring life back to my hair. You know those mornings when you wake up with an impressive bedhead, and your hair is more unruly than a rebellious teenager? That's when this mask shines! My personal experience says it's perfect for those of us who've ventured into the adventurous (and sometimes disastrous) world of hair processing.
At just around $10, this gem is a star player in my haircare routine, boasting rave reviews from fellow enthusiasts.
Premium Pick: K18 Leave-In Molecular Repair Hair Mask
While I'm all for a budget-friendly routine, there are moments where I feel like my hair deserves an extra dose of TLC. Enter the K18 Leave-In Molecular Repair Hair Mask. Yes, it may set you back a tad more (around $75 for a 50ml bottle), but the results are nothing short of a hair miracle.
This creamy potion penetrates hair on a molecular level and leaves me with repaired, revitalized locks in just four minutes flat! It's my secret weapon when my hair has been overworked and undernourished and needs some serious reviving. A little goes a long way, making the investment worth every penny.
The Vegan Treat: Revolution Haircare Plex Step 3 Bond Restore Treatment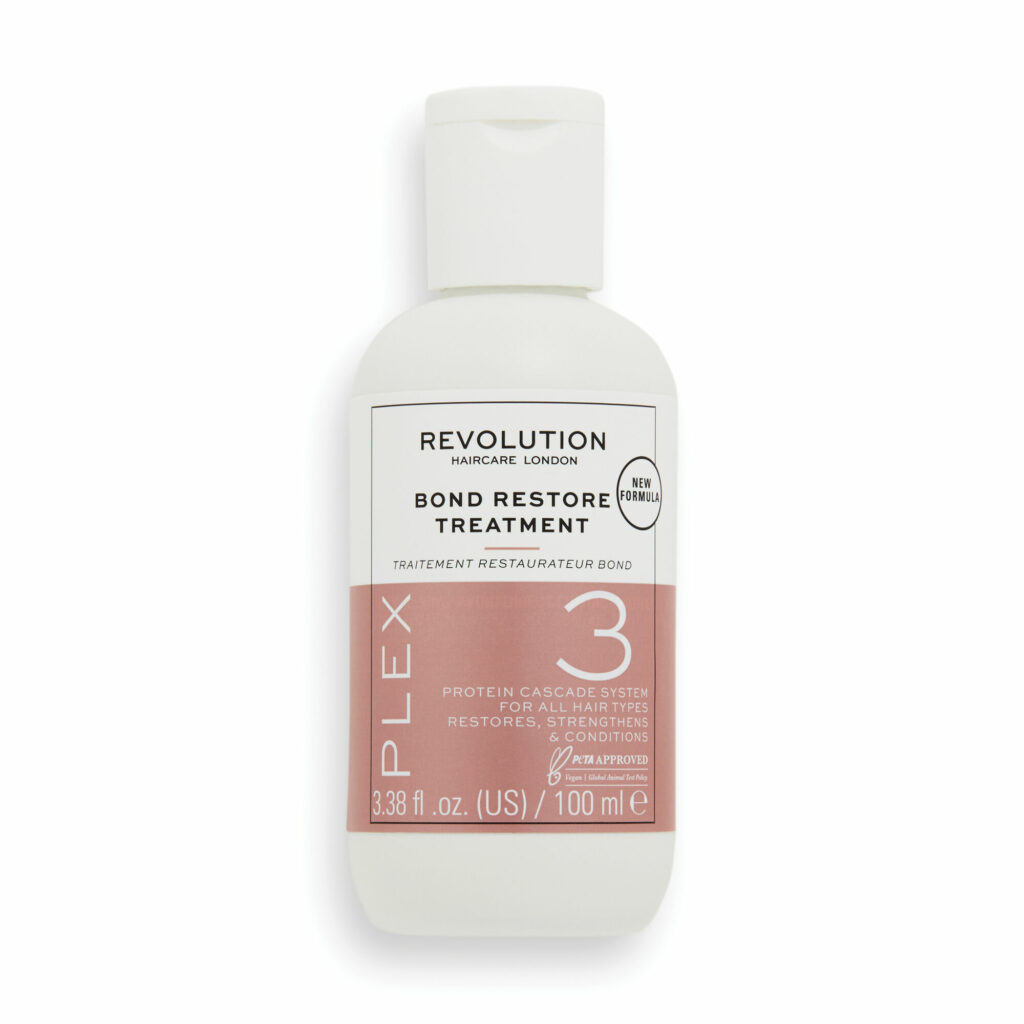 Post bond-building mask, my haircare routine segues into the step of repair and moisturization, typically with the Olaplex No. 3 Hair Perfector. However, I've found a worthy contender in the Revolution Haircare Plex Step 3 Bond Restore Treatment. Delivering similar benefits at a fraction of the Olaplex cost, this product is a superstar in my haircare arsenal.
I'm particularly enamored with its vegan formula that works its magic on all hair types. The gentleness and effectiveness of this treatment have earned it a permanent spot on my haircare shelf.
For the Love of Color: Schwarzkopf Professional Blond Me All Blondes Rich Mask
Let's have a heart-to-heart about color-treated hair. It's no secret that chemical processing can leave our hair crying out for help. Enter Schwarzkopf Professional BlondMe All Blondes Rich Mask, a lifesaver for my chemically-lightened locks. It drenches my hair in hydration, transforming it from parched and lifeless to lusciously soft and vibrant.
Shampoo Swap: L'Oreal EverPure Moisture Shampoo
Finally, it's time to talk shampoo. Olaplex's No. 4 lineup offers targeted solutions, like the Bond Maintenance and Blonde Enhancer Toner shampoos. But guess what? I've found an alternative that offers similar benefits at a fraction of the cost. Meet the L'Oreal EverPure Moisture Shampoo.
This wonder product has turned my dull and damaged hair around, reinforcing weak bonds and quenching its thirst for hydration. Plus, it's safe for color-treated hair. At just $10, it's a steal and a must-try for all of us seeking silky, revitalized tresses.
Bond-building Bargain: The INKEY List PCA Bond Repair Hair Treatment
Hello, fashion enthusiasts! Ever tried the Olaplex No. 6 Bond Smoother and marveled at how it pampers your hair? Well, I've discovered a dupe that hugs your hair similarly, sans the hefty price tag. Meet the INKEY List PCA Bond Repair Hair Treatment, which has become one of my top haircare allies.
What I love about this product is how it seamlessly blends into my routine. It's a lightweight spray that repairs, protects, and strengthens, making frizz a thing of the past and letting your natural hair texture shine. Now, you know those frustrating mornings when you can't tame your hair, and it insists on doing its own thing? This product is my go-to on those days. And at $14, it's an affordable treat for your tresses!
Luxe for Less: DERMA-E Styling Hair Repair Oil
The Olaplex No. 7 Bonding Oil is a popular choice to add that final dash of shine and keep heat damage at bay. As much as I adore it, I've found a dupe that matches its results without denting my pocket. Say hello to DERMA-E's Styling Hair Repair Oil.
Enriched with nourishing ingredients like jojoba, amla, and mongongo oils, this repair oil moisturizes your hair from root to tip. And can we talk about the price tag? At just $14, it's a bargain that delivers hydration without the high-end cost.
Curl Love: Twist Strengthen the Bond Hair Mask
Olaplex's No. 8 Bond Intense Moisture Mask has quite a fan following for its hydrating magic. Still, I've found a worthy contender in the Twist Strengthen the Bond Hair Mask. This product is a curl-whisperer, but also a fantastic option for all hair types in need of some TLC.
Packed with black castor oil and mango seed butter, this mask restores dry, frizzy curls to their full glory for just $20. It's like a spa day for your hair, but without the spa price!
Colour Care Extraordinaire: Ion Absolute Perfection Booster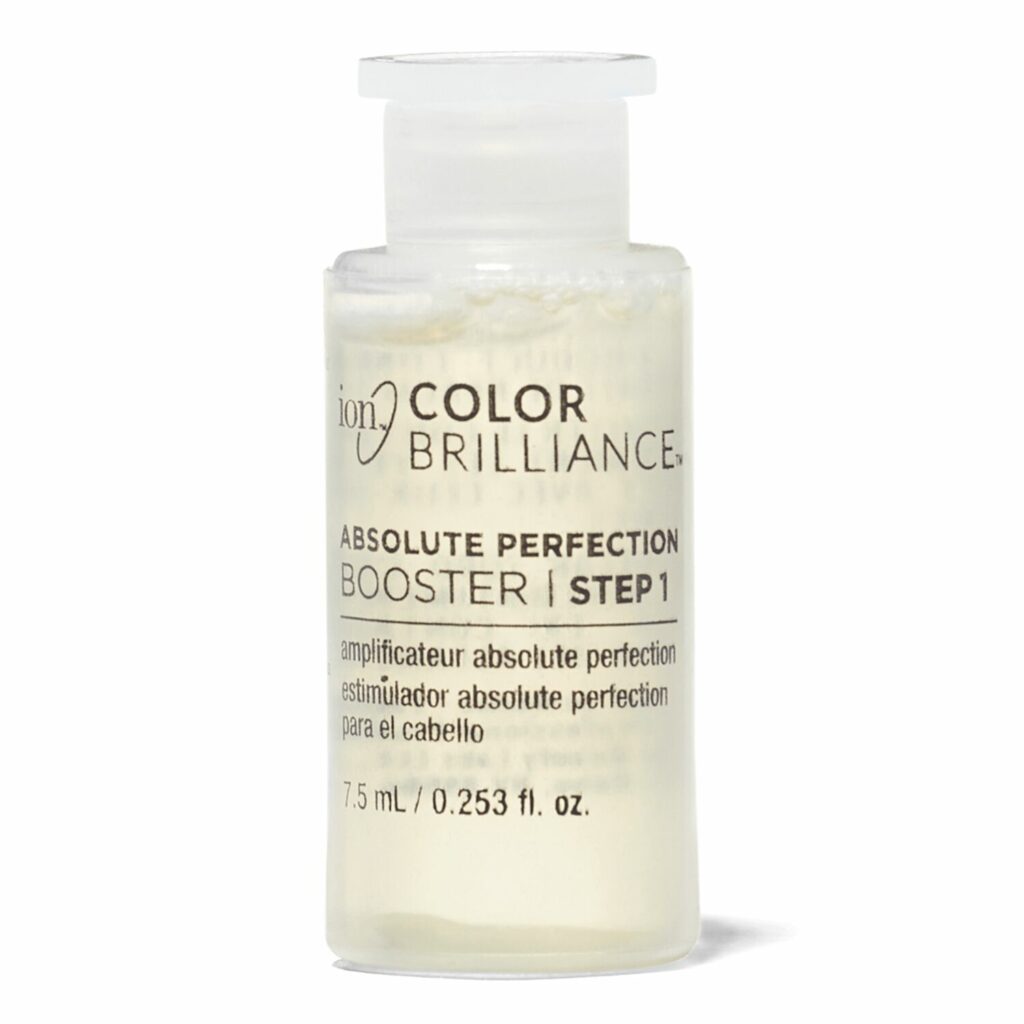 Chemically lightened or colored hair needs a special touch, and the Ion Absolute Perfection Booster does just that. It can be added directly to your hair color or lightener treatments for an immediate moisture and repair boost. This super conditioner is my secret to maintaining soft, vibrant hair post-color treatment.
The All-Rounder: Eva NYC Mane Magic 10-in-1 Primer
Wrapping up the haircare routine is the last step in the Olaplex lineup – the No. 9 Bond Protector Nourishing Hair Serum. If you're looking for a more wallet-friendly alternative, the Eva NYC's Mane Magic 10-in-1 Primer is your answer.
This primer takes multi-tasking to a new level, tackling common hair issues like frizziness and breakage. I call it my hair's secret shield, protecting against heat up to 450 Fahrenheit. Enriched with argan and sunflower seed oils infuses your hair with essential vitamins and nutrients. And at just $13, it offers ten benefits without the top-tier cost!
5 Other Best Olaplex Dupes Besides The Ones Mentioned
1. BOND ULTIM8 Matrix
Are they looking for a substitute for Olaplex No.1 Bond Multiplier and No.2 Bond Perfector? The BOND ULTIM8 Matrix steps up as an effective dupe. It is a fantastic bond protector during coloring, guarding your hair against potential damage. It's an excellent option for those who frequently color their hair and are keen on maintaining their health.
2. Redken pH Bonder
Redken pH Bonder is a fabulous at-home treatment that rivals the Olaplex No.3 Hair Perfector. It helps protect your hair's bonds from breaking during and after color services, maintaining its natural pH. This product helps fortify weakened hair fibers and adds resilience and shine.
3. OGX Bonding Plex Collection
This collection is an impressive dupe for the entire Olaplex line. The OGX Bonding Plex Collection includes a shampoo, conditioner, and a bond-strengthening leave-in treatment. Formulated with cystine and vegetable proteins, these products work together to fortify the hair cuticle and prevent future damage.
4. Knight & Wilson Pureplex Hair Repair System
Knight & Wilson Pureplex Hair Repair System offers a range of products that work as great substitutes for Olaplex No. 4 Bond Maintenance Shampoo and No. 5 Bond Maintenance Conditioner. They aim to rebuild the hair's natural structure, strengthen it, and provide overall damage protection.
5. Cureplex Kit by Hi Lift
The Cureplex Kit by Hi Lift is a fabulous alternative for the Olaplex No. 6 Bond Smoother. It includes a bond creator, fortifier, and sustainer, offering comprehensive protection to hair bonds during and after color treatment.
Remember, the most effective product varies depending on their hair type, lifestyle, and specific needs. Always do a patch test when trying a new product, and consult a professional if you're uncertain about what will work best for your hair. Happy styling, everyone!
What's the Science Behind Our Luscious Locks?
At the heart of those beautiful tresses you flaunt is keratin, a robust protein that's not just the backbone of our hair but also the building block for our nails and the skin's surface layer. Dive deep with me as Fabian Martinez, a renowned trichologist from The London Hair Clinic, shares that the hair follicles nestled in the dermis (skin's middle layer) gift us with this keratin.
But wait, there's more to your mane! Besides keratin, it carries traces of water, lipids, and a sprinkle of minerals and other elements, each adding to its unique texture and charm. Just like how no two hair flips are the same, the concoction that is your hair varies due to genetics, your meal plate, and health.
And here's a hair-raising fact: Your hair strand is a play of three chemical bonds. The hydrogen and salt bonds – the flimsy ones, get swayed easily, causing temporary hair twists and turns. The real strength lies in the disulfide bonds, keeping your locks resilient and robust.
Bond-Building: Hair's Knight in Shining Armor?
Now, picture this: Your hair undergoing the torture of heat, dyes, and environmental baddies. Enter bond-building treatments, which, as Martinez puts it, are like repair warriors. They dive deep, healing and reconstructing those fragile chemical bonds, giving your hair its bounce and shine back.
However, (and it's a significant 'however'), they aren't the magic potion for forever fabulous hair. Keeping your hair game strong requires routine care. Martinez shares insider info: The Olaplex range is a darling for tresses that have seen better days.
Keratin: More than Just Hair's Building Block
Keratin, a fibrous protein, is not just the backbone of our luscious locks but also plays a vital role in other parts of our body. Produced primarily by keratinocytes, cells that make up a significant portion of our skin, nails, and hair, its durability and resilience help form our body's external structure. Beyond hair, keratin is also the key component of our nails and the epidermis, the outermost layer of our skin. In the world of hair care, keratin treatments aim to replenish hair's natural protein, often leading to smoother and less frizzy hair. On the other hand, bond-building treatments primarily focus on restoring the broken bonds in hair, ensuring its structural integrity.
The Anatomy of a Hair Follicle
Dive beneath the skin's surface, and you'll find the hair follicle, the living part of your hair. Each follicle has a unique structure with a life cycle of its own, comprising growth, rest, and shedding phases. While all hair types emerge from follicles, the structure's shape can determine hair texture. Straight hair, for instance, grows from round follicles while curly hair emerges from oval-shaped ones. The health of these follicles plays a pivotal role in ensuring the vitality, strength, and shine of your hair.
A Closer Look at Hair Bonds
At the heart of your hair's texture and strength lie three chemical bonds: hydrogen, salt, and disulfide. These bonds determine how your hair looks and feels. While hydrogen and salt bonds are easily influenced by external factors like water, making them responsible for temporary changes, the disulfide bonds are much more robust. Breaking and reforming these bonds through processes like perming or straightening leads to more permanent hair texture changes.
Environmental Hair Stressors
Your hair's daily battle against environmental aggressors like harsh UV rays, relentless pollution, and unpredictable humidity can leave it feeling lackluster and damaged. These factors can disrupt the natural balance and health of your hair. But, fear not! Bond-building treatments can act as a protective shield, repairing and preventing potential damage from these invisible adversaries.
Diet and Hair Health
Your plate can either be your hair's best friend or its worst enemy. Essential nutrients like biotin, zinc, omega-3 fatty acids, and vitamins play a crucial role in maintaining hair health. A balanced diet rich in these nutrients ensures that the disulfide bonds remain strong, giving your hair its natural shine and strength.
Understanding Hair Damage
From the occasional split end to the more noticeable heat damage, understanding the various types of hair damage is the first step to effective hair care. Heat styling, chemical treatments, and even mechanical forces like vigorous brushing can break the bonds within hair, leading to brittle, weak, and damaged tresses.
Bond-Builders vs. Conditioners
While both bond-builders and conditioners aim to enhance hair health, they have distinct roles. Conditioners primarily offer temporary hydration, smoothness, and detangling benefits. Bond-building treatments, however, penetrate deeper, repairing the broken bonds within the hair structure and ensuring long-term health and resilience.
The Science Behind Olaplex
Olaplex has taken the haircare world by storm, and for a good reason. Unlike many treatments, it doesn't just mask hair damage; it repairs it. Thanks to its patented technology, Olaplex works on a molecular level to mend broken disulfide bonds, making it a favorite for those with chemically treated or damaged hair.
Do's and Don'ts of Bond-Building Treatments
To reap the full benefits of bond-building treatments:
Do use them consistently as part of your hair care routine.
Don't overuse; follow the recommended guidelines for your specific hair type and concerns.
Do combine with a balanced hair care routine, including regular trims and proper nutrition.
Don't solely rely on bond-builders; they are a part of the solution, not the only solution.
Conclusion
Write a concluding paragraph about the topic in a friendly human way as if you were a fashion expert. Please summarise any tips, the risks involved, and any other advice. Do not use words like darling or gorgeous. Instead of gender-specific terms like "my gorgeous friends," use neutral terms like "hello, fashion enthusiasts." The summary should have a positive tone, have an impartial view but leave the reader feeling informed and motivated to take action.
Feature image by Shayna Douglas on Unsplash