Shades are more than mere accessories; they're your personality's portable billboard, your eyes' bodyguards, and the world's filter from your point of view. But have you ever struggled with finding the perfect pair that rests comfortably on your unique facial features? If so, you're in the right place.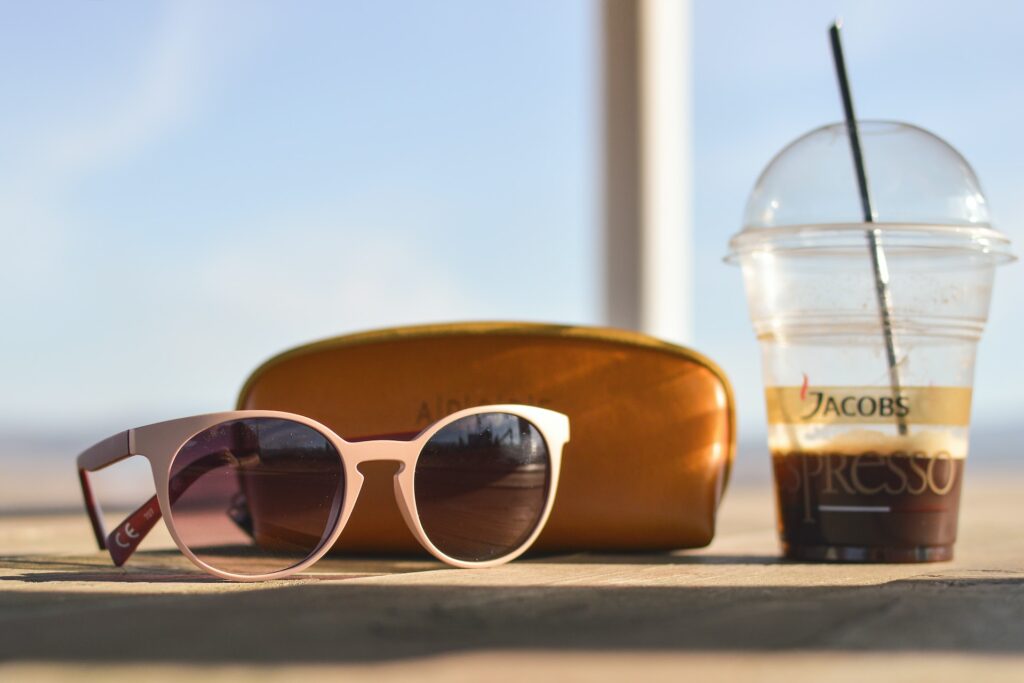 Today's post is a scintillating journey into Asian fit sunglasses, a burgeoning market segment that harmoniously blends style and comfort, created with a nuanced understanding of diverse facial structures. Prepare to be dazzled by our selection of nine game-changing pairs that aren't just about fitting impeccably but also about making an unmissable style statement.
As we dive into the particulars, we'll explore what makes a pair of sunglasses 'Asian Fit,' why this category is essential in a one-size-doesn't-fit-all world, and how these designs are smashing stereotypes while catering to a broader demographic.
From futuristic wraparounds to vintage-inspired round frames, we'll dissect each pair's aesthetic appeal, functionality, and unique attributes on our list. By the end of this post, you'll have a clear perspective on the best Asian-fit sunglasses on the market and understand the thought process behind choosing the right pair that effortlessly combines comfort with style.
The Sunglasses Struggle: A Story
Sunglasses, as dashing as they might appear, have often been an exercise in patience for me. Whether they were chic aviators or spiffy wayfarers, it seemed like they had a mind of their own. They'd slide down my nose at the most inopportune moments or, when worn too tightly, would hold my nose hostage. Sounds familiar.
The reason for this predicament was simple – higher cheekbones and a lower nose bridge than what mainstream eyewear caters to. And let's be real, constantly nudging your sunglasses back into place isn't exactly the epitome of effortless style.
Embracing Asian-Fit Sunglasses
Enter Asian-fit sunglasses, my stylish saviors. Created with thoughtful precision, they bear in mind our distinctive facial characteristics, from our adorable button noses to the fullness of our cheeks.
Everything from the frame shape to the strategically placed grip ensures these sunglasses stay where they belong – stylishly perched on your face without marking your nose. No more ungraceful nose nudges, folks!
My Affair with 3D Printed Glasses
My previous comfort oasis was a pair of 3D-printed sunglasses tailored impeccably to my face shape. They were my trusty companions – feather-light, resistant to slippage, kind to my nose, and incredibly comfy.
But alas, after numerous sunny adventures together, one of the frames succumbed to wear and tear. On attempting to replace them, I discovered that the 3D printing company had closed the shop. While they were superb, they also had a hefty price tag that made a significant dent in my wallet.
The Search Continues…
This led me to broaden my horizon, to explore other brands championing the cause of comfortable, Asian-fit sunglasses. What I found, my fellow fashion enthusiasts has been an enlightening journey that I'm incredibly excited to share with you. Let's embark on this eyewear exploration together, shall we?
Meet Covry's Coxa Shell: Your Summer Bestie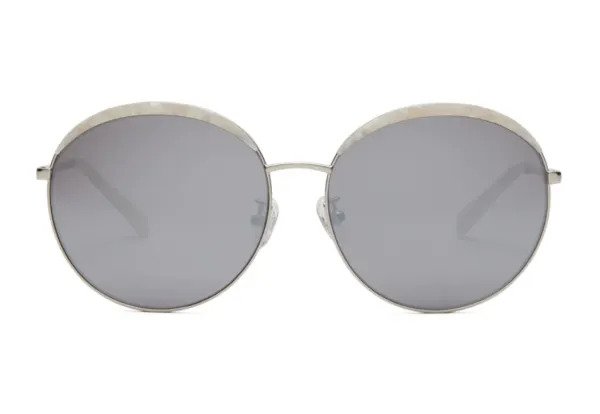 While wandering in the world of eyewear, I crossed paths with Covry. Their dedication to creating Asian-fit sunglasses is admirable, and I've been hooked ever since. Among their stunning styles, one that's particularly stolen my heart is the Coxa Shell. Its pearl marbling on the frames oozes that vacation vibe we all love. It's wide circular and marbled white accent top lenses lend an irresistibly soft look. Its wide rim makes it a perfect match for square, heart, and oval faces. It comes with a cute vegan leather case and cleaning cloth.
Covry's Vega Black: The Classic Reimagined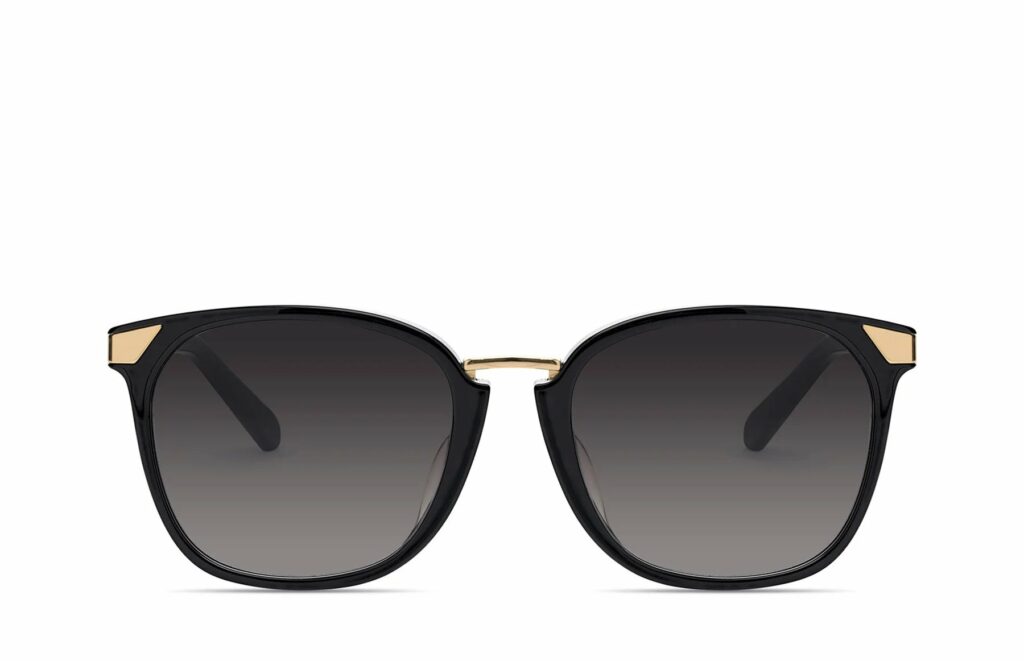 No wardrobe is complete without a classic black piece, and the Vega Black by Covry is no exception. The elegant blend of gold and black gives it an undeniable allure I can't resist. While they feature a polarized lens, they might only be for some – especially if you spend much time looking at screens like I do. Nevertheless, their chic design makes them a fashion favorite for people with circle, oval, and heart-shaped faces.
Leahi Sunglasses: Stylish & Purposeful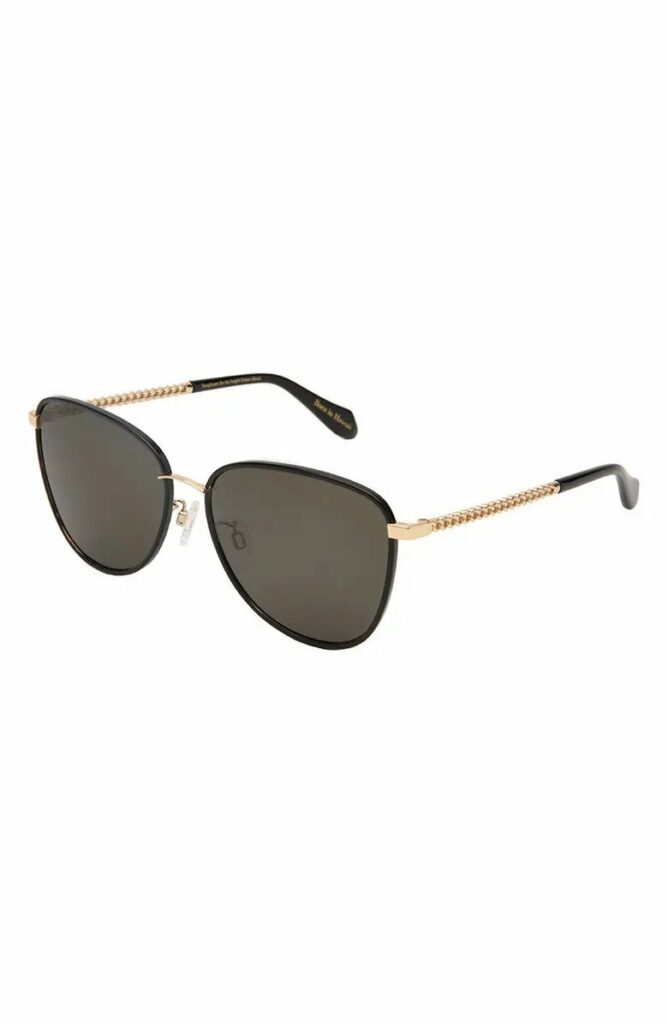 While aesthetics are important, I believe in brands that couple their products with a cause. Enter Leahi Sunglasses. Every purchase from them contributes to a week of school for girls, making a meaningful difference. Plus, their elegance is just off the charts. The thin frames, golden chain-like temples, and clear silicone nose pads combine to create an exquisite piece of eyewear.
Covry's Vega Coconut: Playful & Chic
When I laid my eyes on the Vega Coconut, it felt like I had stumbled upon the eyewear equivalent of a summer cocktail. With gradient purple lenses framed by coconut and pink marbling, this piece perfectly balances sophistication and playfulness. Its wide frames add an air of mystery while offering comfortable wear, perfect for those with circle, oval, and heart-shaped faces.
Lokelani Cat Eye Polarized Sunglasses: Timeless Classic

There's something incredibly powerful and coy about cat-eye lenses. The Lokelani Cat Eye Polarized Sunglasses caught my attention with their soft milky almond shade, lightweight feel, and optional blue light filter. Their gold accents add a dash of sophistication that's hard to ignore.
Nautilus Asian Fit Polarized Classic Sunglasses: Earthy & Grounded
I have a thing for neutral shades, and the Nautilus Asian Fit Polarized Classic Sunglasses in antique bronze hit just the right spot. They have translucent nose pads, so save them for short outings to avoid skin marks. Anything's better than sliding sunglasses.
RB4378: The Chameleon
We all have those super busy days when matching our shades with our outfits seems like a Herculean task. That's where these transparent RB4378s come in. They're a simple, stylish solution to any outfitting problem, offering a clean, low-key look that can suit just about anyone.
Warby Parker Raider: Rugged Elegance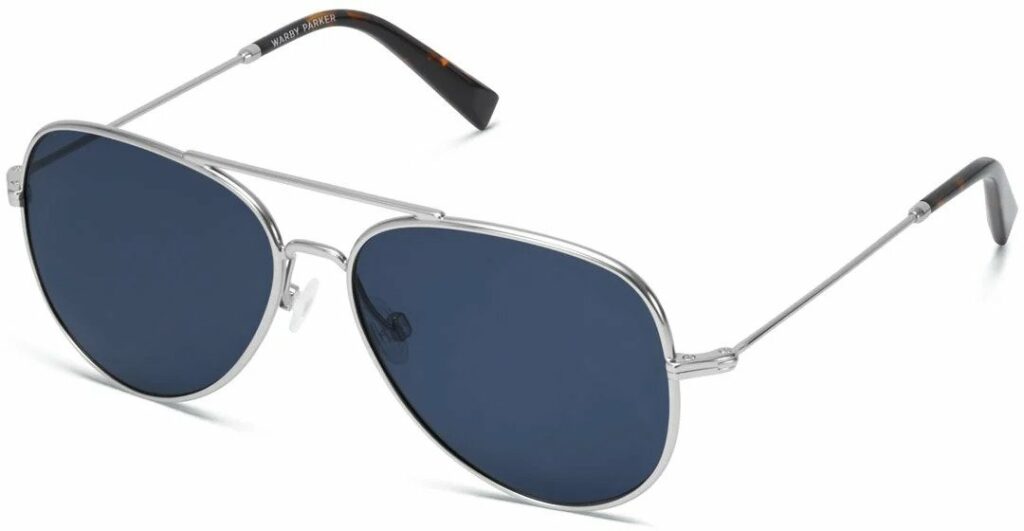 The Warby Parker Raider sunglasses offer a stunning blend of the classic and the modern. I loved the Polished Silver shade that exudes a mature, sophisticated vibe. Plus, they're durable, stretch-resistant, and customizable, making them a brilliant addition to any collection.
Momochi Sunglasses: Ultimate Comfort
Lastly, the Momochi Sunglasses from TC Charton are a testament to Alexandra Peng's dedication to creating eyewear that respects Asian faces and features. Her collection, including prescription lenses, blue light glasses, and reading glasses, is a trove of chic, comfortable designs waiting to be explored. Check it out, and you might find your new eyewear soulmate!
8 Other Brands We Also Love
While Covry is known for its excellent selection of Asian-fit sunglasses, several other brands also offer options designed with Asian facial features in mind. Here are a few:
TC Charton: This brand, led by designer Alexandra Peng, focuses explicitly on creating eyewear that perfectly accommodates Asian facial features. From prescription glasses to stylish sunnies, TC Charton offers a wide variety.
Oakley: Oakley's Asian fit collection is well-regarded. Their range is trendy among athletes and outdoor enthusiasts, given the brand's reputation for durability and quality.
Warby Parker: While not exclusively an Asian-fit brand, Warby Parker offers a variety of styles and sizes that can suit a wide range of face shapes and sizes, including those with high cheekbones and lower nose bridges.
Ray-Ban: Known for its classic and timeless styles, Ray-Ban has an Asian fit selection that ensures comfort without compromising style.
Maui Jim: Offering both polarized and non-polarized sunglasses, Maui Jim has a range of Asian-fit sunglasses that are both functional and fashionable.
Le Specs: An Australian brand famous for its modern and cool designs, Le Specs offers a few models suitable for Asian fit.
Persol: This Italian brand is famous for its high-quality eyewear. They have a collection of Asian-fit sunglasses with a perfect blend of style and comfort.
Prada: Prada, while known for its luxury fashion items, also has a line of sunglasses that cater to various facial structures, including those common in Asian individuals.
What Is The Price Range For These Asian-Fit Sunglasses?
The price range for Asian-fit sunglasses can vary significantly depending on the brand, materials used, the complexity of the design, and other factors.
TC Charton: Their prices range from around $150 to $250.
Oakley: Oakley's Asian-fit sunglasses generally range from around $100 to $200.
Warby Parker: Their sunglasses typically fall in the more affordable range, with prices from around $95 to $145.
Ray-Ban: A pair of Asian-fit Ray-Ban sunglasses can vary widely in cost, typically around $150 and up to $200 or more for special collections or premium materials.
Maui Jim: This brand is on the higher end, with prices usually falling between $200 and $350.
Le Specs: Le Specs offers more budget-friendly options, with prices ranging from about $60 to $100.
Persol: Persol's Asian-fit sunglasses can cost anywhere from $250 to $400, depending on the model.
Prada: As a luxury brand, Prada's sunglasses can range from $250 to over $500.
Covry: Covry's Asian-fit sunglasses are moderately priced, typically around $95 to $135.
These approximate prices may vary based on location, sales, and other factors. Check the specific brand's website or authorized retailers for the most accurate and current pricing.
9 Features & Benefits To Consider
The unique features of these sunglasses extend far beyond their fit. Each brand has its own set of distinct attributes that make them stand out. Here are some of the additional characteristics you might find appealing:
TC Charton: Along with a fit designed specifically for Asian faces, TC Charton offers prescription lenses, blue light glasses, and regular reading glasses.
Oakley: Oakley sunglasses are known for their durability and use in sports, offering high-definition optics for clear vision and lenses treated with coatings that resist smudging, static, and scratching.
Warby Parker: Warby Parker offers glasses with custom prescriptions, and they have a Home Try-On program where you can choose five frames to test out for five days—free!
Ray-Ban: Ray-Ban sunglasses often offer polarization and mirrored lenses in addition to their iconic and classic styles.
Maui Jim: Maui Jim sunglasses feature PolarizedPlus2® lens technology, which not only shields your eyes from glare and harmful UV but also boosts colors to unmatched levels.
Le Specs: Known for their trendy and bold styles, Le Specs sunglasses often come in unusual shapes and sizes for the fashion-forward individual.
Persol: Persol is renowned for its luxurious Italian craftsmanship, high-quality materials, and patented Meflecto temples that offer a comfortable fit.
Prada: Prada, a high-fashion luxury brand, often features unique, standout designs and superior quality materials in their eyewear.
Covry: Covry prioritizes comfort and fit with elevated nose pads to prevent sliding and offers UVA and UVB protection in their lenses.
It's all about finding a pair that fits and looks great and has the extra features that suit your lifestyle and needs. Whether that's a certain lens technology, a specific material, a standout design, or an added layer of UV protection, there's a pair of sunglasses with your name!
Conclusion
Well, there you have it, fellow fashion enthusiasts! Finding the perfect pair of stylish, comfortable, and accommodating sunglasses to your unique features doesn't have to be an uphill battle. Remember, choosing a pair that feels comfortable, sits well on your face, and complements your features is the most important thing. Take note of the nose pad design and frame width, which can significantly affect how your sunglasses fit and feel. Experiment with styles, from classic to playful, and don't shy away from those that align with your personality and aesthetic.
Choosing the proper eyewear can sometimes come with trial and error, so be encouraged if your first pick doesn't turn out perfectly. Keep exploring until you find your perfect pair! And remember, sunglasses are not just a fashion statement; they are also your shield against harmful UV rays, so ensure your choice offers ample protection.
Go out there and shine with your best-fit sunglasses! You now have all the information you need to make an informed and confident decision.
Feature image by Tamara Bellis on Unsplash