In today's post, we'll journey through time, retracing the steps of this iconic British brand. From its humble beginnings in Basingstoke to its meteoric rise on the global stage, we'll unpack the nuanced details that set the two names apart. Are they branches of the same family tree or entirely different entities? And why, of all things, would such a prestigious brand have a doppelganger? By the end of this read, not only will you be equipped with the answers, but you'll also have gained an enriching insight into the dynamics of branding in the high-fashion world. Let's unravel this sartorial mystery together!
A Vintage Treasure Hunt: Spotting the Difference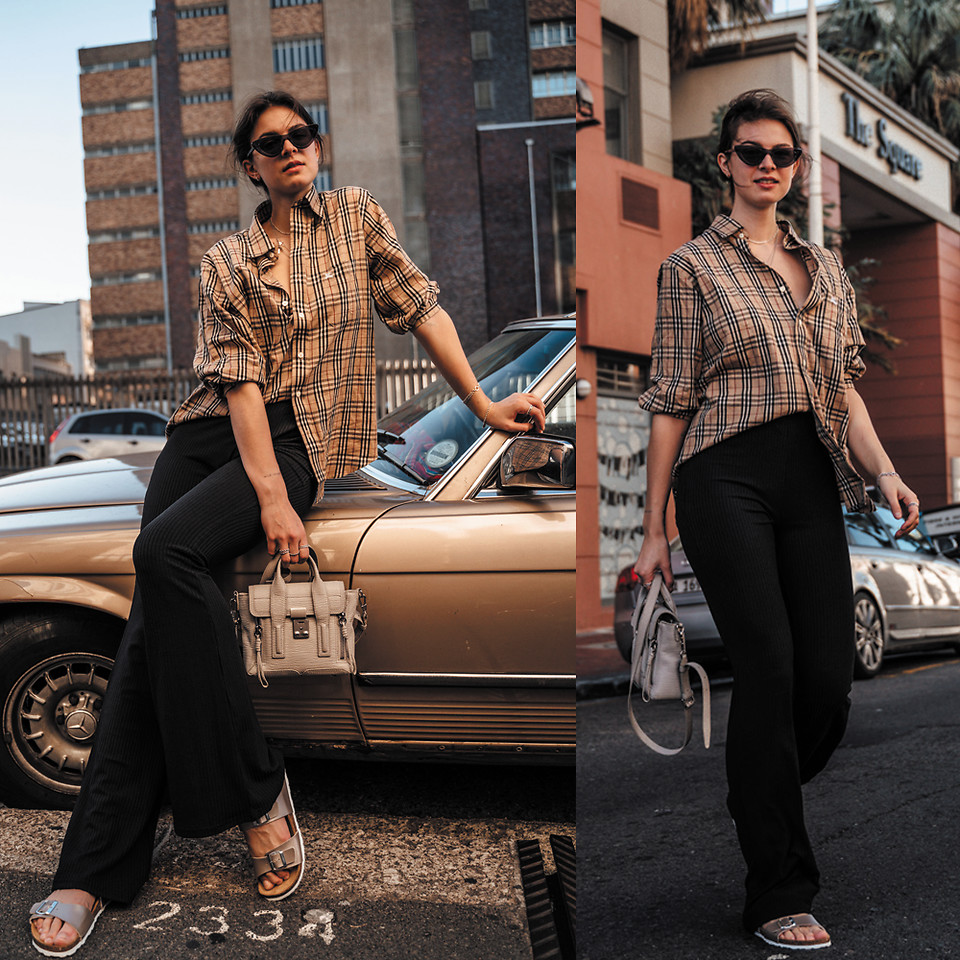 While rifling through my favorite vintage shop, one day, I came across a Burberry trench coat with the word "Burberrys" emblazoned on the label. I was both puzzled and intrigued. As it turns out, that extra's revealed a whole chapter of history within this iconic brand.
From Burberrys to Burberry: The Modern Shift
Burberry, with that nostalgic, is the original name of this British fashion powerhouse. The transformation to "Burberry" in the late 1990s was a masterstroke by the owner and design director, signifying a modern flair to the label. If you're lucky enough to find a piece with "Burberrys," you've unearthed a vintage gem, much like I did that beautiful afternoon.
Tip: Always check for authenticity. The label might be vintage, but quality never lies. Inspect the stitching and fabric; if they pass the test, congratulations! You've got an authentic Burberry treasure.
A Storied Past: The History of Burberry
Burberry's fascinating evolution offers a glimpse into British culture and heritage. It's a journey that transcends fashion and one I love to tell.
Thomas Burberry's founding of the brand in 1856 was just the beginning. The real breakthrough came with the invention of gabardine in 1879. Imagine staying dry during a heavy downpour yet feeling utterly comfortable. That was gabardine for you. Burberry became synonymous with quality outdoor wear, a favorite among hunters and fishermen.
An Iconic Logo: The Equestrian Knight
1901 marked the arrival of the Burberry equestrian knight logo, an image that instantly struck a chord with admirers worldwide. Its significance endures to this day, a symbol of the brand's timeless elegance.
Burberry's Adventures: From South Pole to War Front
Burberry's clothing became a vital part of history, accompanying Roald Amundsen to the South Pole and Ernest Shackleton across Antarctica. The brand even played a role during the First World War with the Tielocken, a unique coat that proved its worth in the trenches.
Evolving Styles: Checks, Plaids, and New Beginnings
Post-war, Burberry expanded its horizons, introducing runway collections, iconic plaids, and checks in the 1920s. But the new millennium saw a fresh lease of life for the brand, first under Christopher Bailey's creative guidance, then Riccardo Tisci, and now Daniel Lee.
In 2018, when Tisci reimagined the logo, referencing the brand's founder, it was a nod to the rich past while embracing a contemporary spirit, much like Burberry's continuous evolution.
Our Top Burberry Picks
Trench Tales: Classic Elegance
Arguably the crowning jewel of Burberry's vast collection. Let's spotlight two must-know pieces:
The Kensington Trench: This mid-length beauty is like a trip down memory lane. Drawing from Burberry's rich heritage with elements like belted cuffs and epaulets, it seamlessly blends the old with the new. It boasts signature cotton gabardine, refined calf leather buckles, and the classic vintage check lining.
The Sandridge Trench: Think of it as the audacious sibling of the Kensington. It has the same roots but loves to show off a bit more. The Burberry check doesn't just stick to the lining; it boldly goes onto the lapels. With oversized pockets and a storm collar, it has all the hallmarks of a statement piece.
Scarf Diaries: A Wrap of Luxury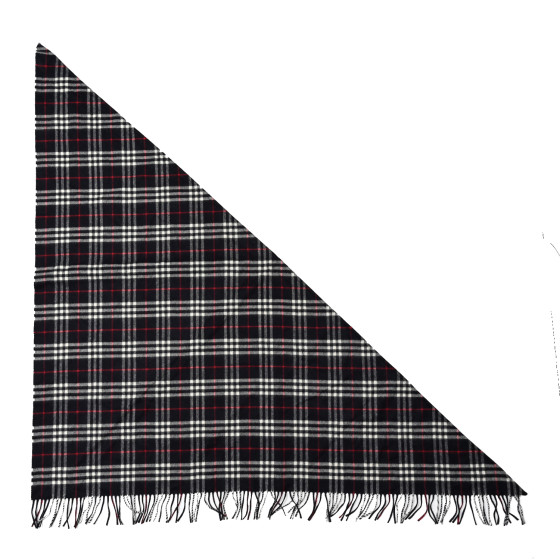 A Burberry scarf is not just an accessory—it's an experience.
The Classic Vintage: Every once in a while, I stumble across a gem that isn't available on the Burberry site anymore. This antique yellow Burberry check scarf, made from 100% cashmere, is a masterpiece. If you're into vintage finds, keep an eye out on sites like Fashionphile.
The Oversized Check: A contemporary twist to a classic design, this scarf boasts an enlarged Burberry check. Crafted with 100% cashmere in Scotland, it's as luxurious as stylish. Trust me, this scarf will be the hero of your winter wardrobe.
Office Affairs: Bags that Mean Business
Navigating through Burberry's collection of bags feels like being a kid in a candy store. But let me introduce you to two absolute winners:
The Derby Calfskin Tote: A relic from Christopher Bailey's era, this tote in neutral beige-grained calfskin is the epitome of versatility. That iconic Burberry check crossbody strap? Simply irresistible.
The Frances Tote: Riccardo Tisci's touch is evident in this chic and minimalistic design. Embellished only with a gold Thomas Burberry monogram, it's elegant in leather.
Day-to-Day Glam: Everyday Bags
For those of us who love the ease and style of a crossbody, Burberry's got the goods:
Haymarket Check Crossbody: Vintage lovers, rejoice! This bag, adorned with the signature Haymarket check and luxurious dark brown leather, is a nod to Burberry's golden era under Christopher Bailey.
Lola Bag in Vintage Check: This is different from your average crossbody. The blend of Italian-woven cotton and wool bouclé, juxtaposed with a polished gold chain, adds a modern twist to the classic check design.
8 Iconic Pieces in Burberry's Collection
Trench Coats: The centerpiece of Burberry's collection. The classic design, tailored fit, and signature check lining make the Burberry trench coat a must-have for fashion aficionados worldwide. Over the decades, the trench has seen numerous adaptations, such as "The Kensington" and "The Sandringham," each bringing a touch of modernity while preserving its classic charm.
Scarves: Crafted using the softest cashmere, Burberry scarves are both a statement of luxury and a nod to British heritage. The signature check pattern is recognized globally and has become synonymous with Burberry's brand identity. Whether in the classic camel, black, red, and white check or contemporary iterations, these scarves are an essential winter wardrobe.
The Haymarket Check: This iconic pattern, characterized by its tan background and stripes in black, white, and red, has been adorned on various Burberry products, from bags to umbrellas and even footwear.
Bags: Burberry's bags, often showcasing their distinctive patterns and designs, blend elegance and functionality. Pieces like "The Banner" and "The Rucksack" are some of the standout items in their bag collection.
Gabardine: While not a 'piece,' it's crucial to mention gabardine, the revolutionary fabric invented by Thomas Burberry in 1879. Breathable and waterproof, this material revolutionized rainwear and became the primary fabric for the brand's trench coats.
Burberry Prorsum: Introduced in 1998, the Prorsum line (Latin for 'forwards') features runway-inspired pieces and has contributed some iconic designs, especially under the leadership of former Creative Director Christopher Bailey.
Footwear: Burberry's shoes, from their check-patterned trainers to their sophisticated leather boots, capture the essence of British design, merging classic aesthetics with contemporary appeal.
Umbrellas: With Britain's famously unpredictable weather, it's no wonder that Burberry's stylish umbrellas, often showcasing the signature check, have become a staple in many wardrobes.
As Burberry continues to evolve, the brand remains deeply rooted in its rich history, ensuring its iconic pieces retain a sense of timelessness while embracing the new. This balance has cemented Burberry's position in the fashion world for over a century.
Conclusion
Navigating the luxurious world of Burberry can seem like a grand adventure and for good reason. Their iconic pieces, steeped in history, are actual investments in fashion. Remember, if you're eyeing a piece labeled "Burberrys," it might be a vintage gem, but always verify its authenticity. Counterfeits can be tricky, so being vigilant about quality—like inspecting the stitching and fabric—is essential. Hello, fashion enthusiasts, diving into Burberry's timeless elegance is an experience in itself. With the proper knowledge in your arsenal, you'll make informed choices and elevate your wardrobe with pieces that tell stories. Here's to making fashion choices that resonate with both history and style. Happy collecting!
Feature image by Sai De Silva on Unsplash
Last reviewed and updated on August 29, 2023