In today's deep dive, we'll untangle the threads of this fashion enigma. Prepare to embark on a sartorial journey that traces these iconic brands' origins, designs, and legacies. By the end of this post, the Valentino conundrum will be a riddle no more. Let the stylish exploration begin!
Journey Through Time: Mario Valentino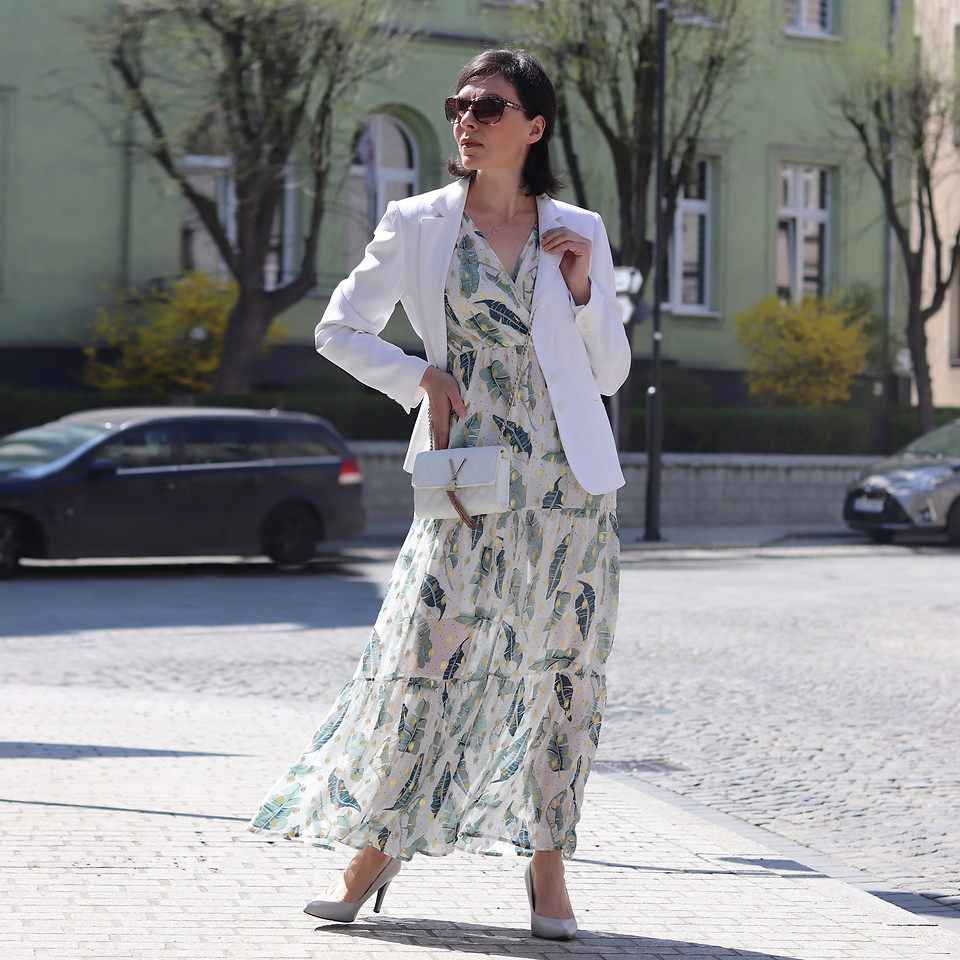 Mario Valentino started its elegant stride in the bustling lanes of Italy back in 1952. The genius behind this brand? None other than Mario Valentino himself. I fondly remember my first encounter with a Mario Valentino piece – a splendid leather handbag that once started as their signature footwear. They've graciously tiptoed into various leather goods, from that sleek gym bag to the classy clutch for your next soirée.
And guess what? They've jazzed things up with their "Valentino by Mario Valentino" line, featuring enticing handbags and shoes. My favorite? The ones sporting the chic circular V logo. It's genuinely a stamp of class!
Though their roots run deep in Italy, with a few exclusive boutiques, you can find them making fashion statements in department stores across Europe and the US.
Elegance Reimagined: Valentino Garavani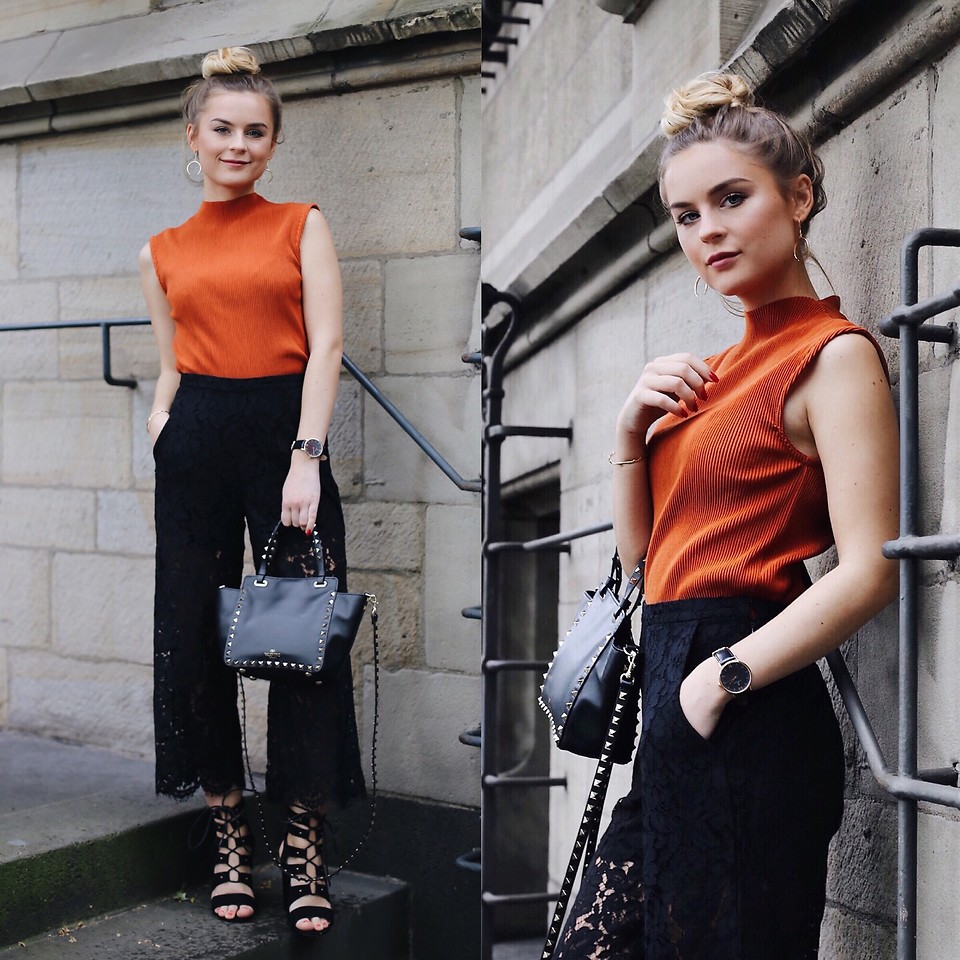 Journey with me to the romantic streets of Rome in 1960, where the Maison Valentino – or House of Valentino Garavani – was birthed by the iconic duo: Valentino Garavani and Giancarlo Giammetti. These visionaries revolutionized fashion with their meticulous designs.
From the eye-catching women's attire to the dapper menswear collections, Valentino Garavani is synonymous with luxury. I recall being mesmerized by their haute couture line during Paris Fashion Week. And for those seeking a touch of Valentino without the heavy price tag, RED Valentino offers a blend of style and affordability.
Pierpaolo Piccioli, the current creative guru, is crafting waves in the fashion ocean with innovative designs adored by everyone from the runway to the red carpet.
Spotting the Difference: Mario Valentino vs. Valentino Garavani
Price Affair: Mario Valentino is your go-to for elegance on a budget. Handbags hover between $425 and $1,100, while shoes dance in the $300 to $500 range. In contrast, Valentino Garavani spells opulence – bags ranging from $890 to $4,350 and shoes that vary between $420 and $1,550.
In the Weave of Materials: Both brands have a love affair with leather. However, Valentino Garavani romances high-end leathers like calfskin and lambskin, ensuring every piece feels luxurious.
Brand Stature: The fashion circles know Valentino Garavani for its grandeur, from haute couture shows to celebrity endorsements. Mario Valentino, on the other hand, is a quiet performer. Don't expect a Hollywood A-lister with a Mario Valentino, but spotting one at Nordstrom Rack has its charm!
Decoding Luxury: Is Mario Valentino Up There?
While some may argue about the luxury tag, Mario Valentino, with its price points and material choices, leans more toward affordable luxury. Think of it as being in the posh neighborhood of Calvin Klein or Michael Kors.
Crowning Jewels: Best Sellers from Both Worlds
With their distinct appeals, both brands offer fashion pieces to die for. But if you're struggling with where to invest, diving into their best-selling items might provide the clarity you need!
Petite & Powerful: Small Bags
Valentino by Mario Valentino's Charm
Diving into the collection, I was instantly drawn to the Paradis Super V Shoulder Bag. Imagine the allure of a classic box silhouette paired with that signature metallic V logo. A pop of gold here and a foldover tab there – it's a beauty! Perfect for those date nights or weekend brunches.
Valentino Garavani's Statement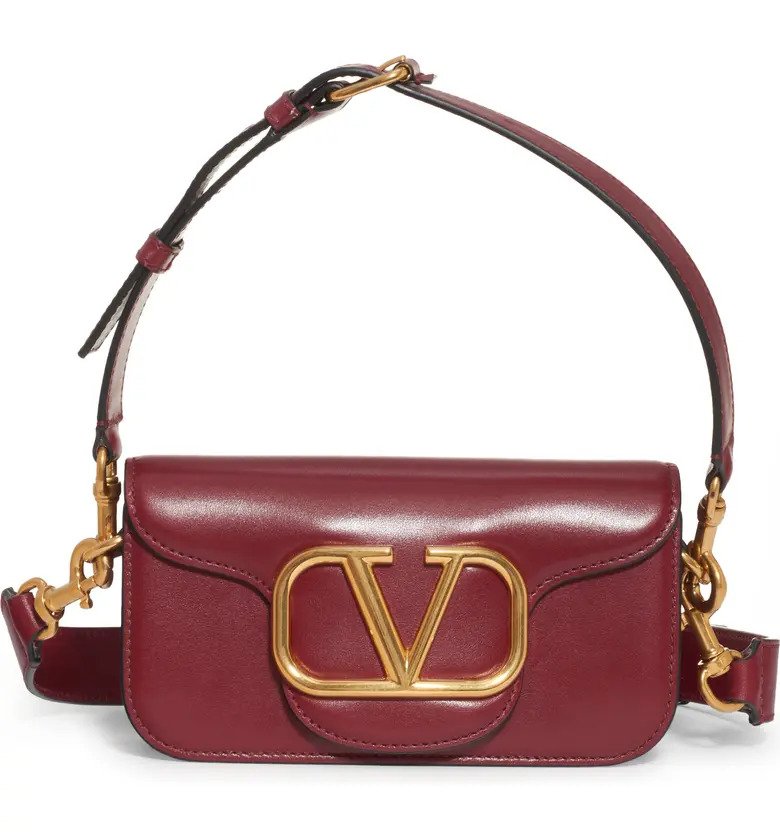 Now, talk about that audacious VLOGO Leather Camera Crossbody Bag. One glance, and you know it's Valentino Garavani. Crafted from calfskin leather and adorned with gold hardware, this bag screams sophistication. Plus, it's adaptable with a detachable top handle and shoulder strap – because why settle for one style?
Timeless Companions: Tote Bags
Mario Valentino's Modern Classic
Coming across the Estelle Leather Tote was like finding my dream journal – sleek, chic, and oh-so-modern. Crafted from pebbled leather, it's a beauty that promises longevity. The studded beige V logo? Just the cherry on top. And that open-top design? Perfect for those 'grab and go' moments.
Valentino Garavani's Elegance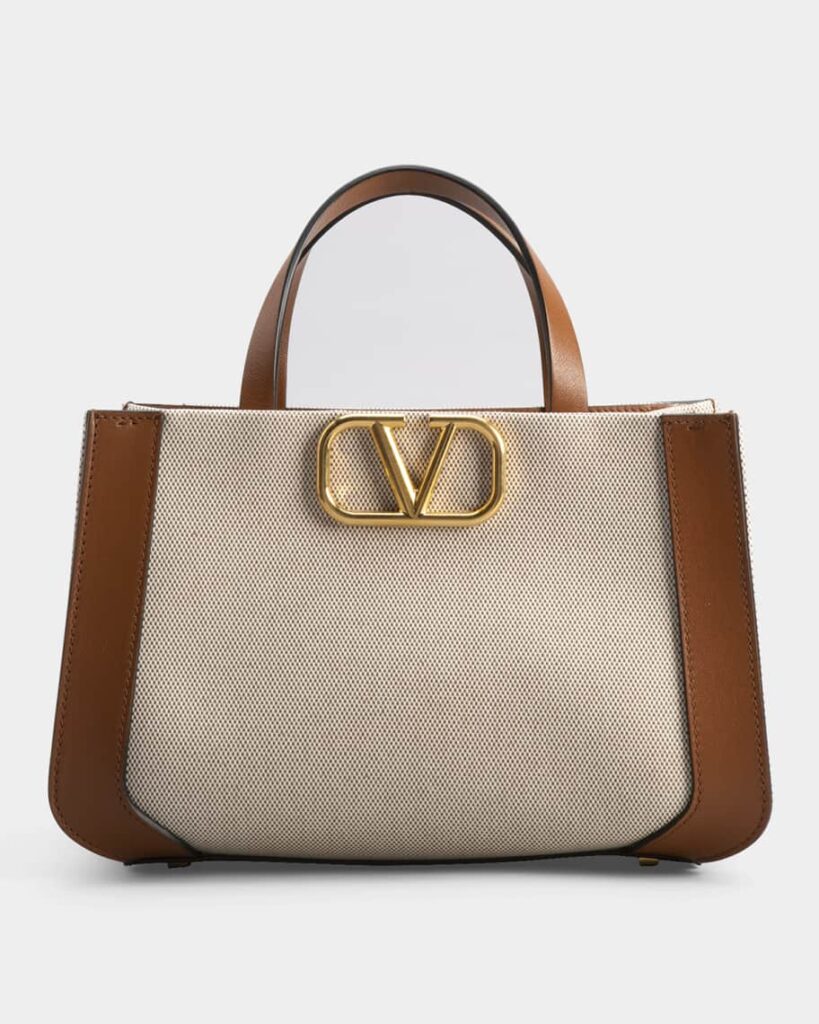 But if classic with a hint of flair is your mantra, the VLOGO Signature Small Canvas & Leather Tote will be your best friend. With beige canvas and tan leather trimmings, it oozes charm. And let's remember that gleaming VLOGO! Whether going for a shoulder swing or hand carry, this tote covers you.
Step in Style: Shoes
Mario Valentino's Summer Love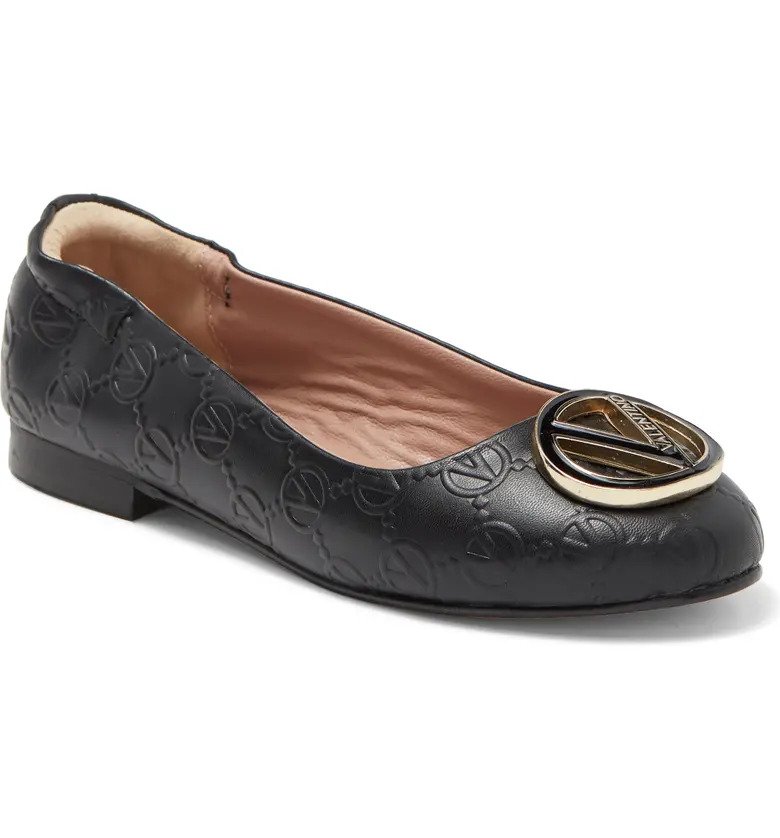 While exploring their range, I couldn't help but fall for the Calliope Ballet Flats. Remember those sun-drenched afternoons in the park? With their embossed logos and gold emblem, these flats would be my go-to. Available in black and beige, they match every summer outfit in your closet.
Valentino Garavani's Iconic Elegance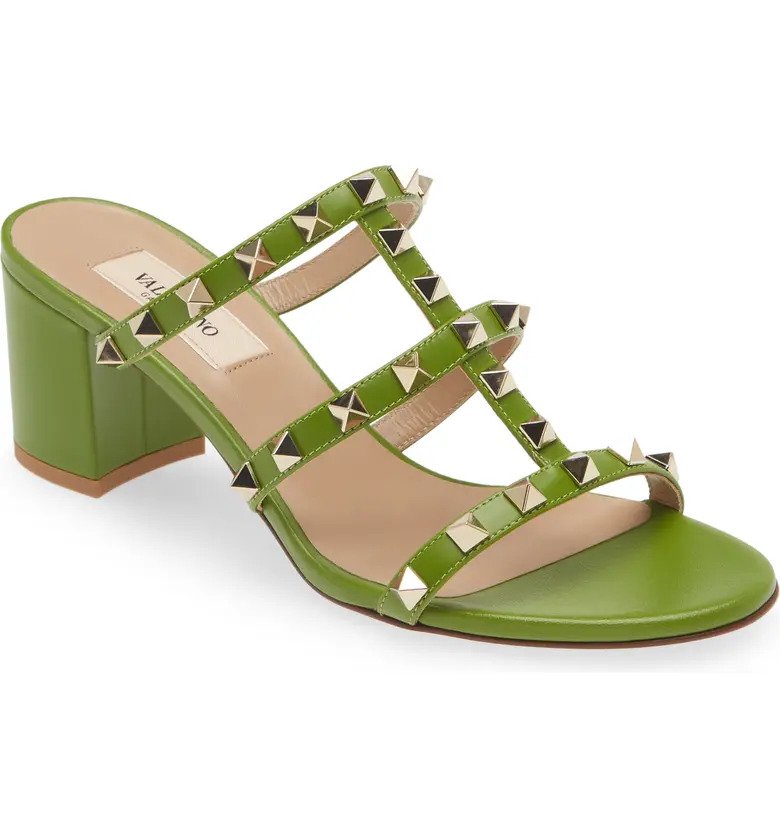 And then, there were the Valentino Garavani Rockstud Slide Sandals. Oh, how I adore them! Crafted with beige calfskin and gold rock studs, they're the epitome of luxury. The two 1/2-inch block heel? Your feet will thank you after a long day.
Which Brand Is More Affordable?
Between Mario Valentino and Valentino Garavani, Mario Valentino is generally considered the more affordable brand. While both brands offer high-quality products, Mario Valentino is positioned as a cheap luxury brand. In contrast, Valentino Garavani, often referred to as "Valentino," is a high-end luxury brand with products that typically have a higher price tag. However, as with any brand or product, prices can vary based on design, materials, and exclusivity. Always check the latest collections and prices when making a purchasing decision.
Iconic Moments for Valentino Garavani:
Julia Roberts' Oscar Dress (2001): Perhaps one of the most memorable Oscar moments, Julia Roberts accepted her Best Actress award for "Erin Brockovich" wearing a vintage black-and-white Valentino gown from 1992. This particular dress emphasized Valentino's classic aesthetic, setting the trend for many celebrities choosing vintage dresses for their appearances.
Jackie Kennedy's Wedding Dress: After the tragic assassination of John F. Kennedy, Jacqueline Kennedy Onassis married Aristotle Onassis in 1968 wearing a lace Valentino dress. This moment became synonymous with the brand's luxurious and timeless elegance.
Met Gala Moments: Many celebrities have graced the Met Gala's red carpet wearing Valentino. Notable mentions include Zendaya's 2019 Joan of Arc inspired outfit and Lady Gaga's voluminous fuchsia ensemble in the same year.
Valentino and the World of Ballet: Valentino designed costumes for the New York City Ballet in 2012, merging the worlds of high fashion and classical dance. The event was monumental, showcasing his classic, timeless designs in motion.
Celebrity Endorsements: Celebrities like Gwyneth Paltrow, Anne Hathaway, and Jennifer Aniston have often been spotted in Valentino gowns at various red carpet events. Their choice of Valentino often signifies the brand's continued relevance in the world of luxury fashion.
---
Iconic Moments for Mario Valentino:
While Mario Valentino hasn't had as extensive a red carpet history as Valentino Garavani, the brand has maintained a strong presence:
80s Icons: During the 1980s, the brand became synonymous with high-quality leather goods and shoes. Icons like Madonna were often seen sporting the brand during this era.
Fashion Magazine Features: Mario Valentino bags and shoes have graced the pages of prominent fashion magazines, gaining the brand a reputation for its affordability without compromising on luxury.
Celebrity Street Style: While Mario Valentino might not be the regular red-carpet staple, it has found favor in the daily wardrobes of several celebrities. Due to its more accessible price point and quality craftsmanship, many have incorporated the brand into their street style.
Spotting Authentic Valentino Garavani Items:
Logos and Branding: Genuine Valentino Garavani items will have consistent and precise logos. Often, the brand name is written as "Valentino" followed by "Garavani" in smaller letters beneath it. Check for even spacing, correct font, and sharpness.
Rockstud Detailing: One of Valentino Garavani's iconic features is its Rockstud detailing. On authentic pieces, these studs are evenly spaced, with a consistent shape and smooth edges.
Serial Numbers: Genuine Valentino bags come with serial numbers. The serial number is usually located on a label inside the bag and should match the number on the authenticity card that comes with the purchase.
Quality of Materials: Valentino Garavani is known for using high-quality materials. Feel the leather; it should be soft and luxurious. Hardware should feel heavy and not plastic-like.
Stitching: Authentic Valentino items will have neat, even, and straight stitching.
Price: If a deal sounds too good to be true, it probably is. Authentic Valentino Garavani items come with a luxury price tag.
---
Spotting Authentic Mario Valentino Items:
Logo Detailing: Mario Valentino items will usually have the "Valentino" branding, but will often feature the prominent "V" logo. Ensure that the logo looks crisp and not hastily printed or stamped.
Quality and Craftsmanship: While Mario Valentino is more affordable than Valentino Garavani, the brand still prides itself on quality. Check for even stitching and quality materials.
Interior Labeling: Genuine Mario Valentino bags will have a label inside, indicating where the bag was made (usually "Made in Italy").
Price Point: While Mario Valentino is more accessible in terms of price, it still isn't "cheap." Be wary of prices that seem unusually low.
Distribution Channels: Authentic Mario Valentino items are typically sold in reputable department stores and their own branded outlets. If you're buying from a third-party source, be extra cautious.
---
General Tips:
Purchase from Reputable Sources: Always try to purchase from the brand's official stores, authorized department stores, or well-known luxury boutiques.
Documentation: Genuine items, especially bags, usually come with care cards, authenticity cards, and dust bags. While counterfeits can replicate these, the quality is often inferior.
Do Your Research: Before purchasing, especially from online platforms, research the seller's reputation, reviews, and ratings.
Trust Your Instinct: If something feels off about the purchase, from the price to the seller's reluctance to provide more details, it's best to steer clear.
Conclusion
Wrapping up our fashion voyage through the captivating world of Valentino, it's evident that Mario Valentino and Valentino Garavani bring unique flair and craftsmanship to the table. Remember, fashion enthusiasts, it's not just about brand names but the essence and feel of the product that resonates with your style. While diving into these brands, check for authenticity to ensure you invest in genuine pieces. Whether leaning towards a chic bag or elegant shoes, always prioritize comfort and versatility. Here's to making informed and stylish choices that amplify your unique essence. Until our next style adventure, stay fabulous and inspired!
Feature image by Tamara Bellis on Unsplash