Whether you're leaning towards a classic, edgy, or completely out-of-the-box ensemble, a style is waiting for you. By the end of this post, not only will you be spoilt for choice but also armed with tips to accentuate and personalize these outfits to make them truly yours. Ready to make a style statement on your big day? Let's get started!
Wintry Wonders: Birthday Looks for the Cold
Winter birthdays have a unique charm. Remember my 25th when I celebrated in the snow wearing a chic mini dress layered with stockings? A pure magical moment! Layering is the secret weapon here. Daytime calls for tailored suits and high-rise trousers paired with cropped sweaters. And if you're feeling adventurous, throw on some unique textures or shine to elevate the look.
Sunkissed Celebrations: Summer Outfits
Ah, summer birthdays! My breezy brunch look last year was a hit. Lightweight fabrics like satin or silk for sheath dresses or breathable linen for daytime soirees are your best companions. Don't shy away from a pop of neon or bright colors. After all, it's the season to shine!
Night Owl Elegance
Are you stepping out for a birthday night bash? I remember dancing the night away in my trusty wide-leg suit trousers paired with a feathered blouse. Pick comfortable heels for those dance moves, whether you lean towards asymmetrical mini dresses or classic trousers.
The Big 3-0: Turning Thirty in Style
Entering the terrific thirties? It's time to go bold or go home. A monochromatic suit or a satin skirt with sparkle can set the mood. Fun fact: My favorite emerald necklace stole the show on my 30th!
TikTok Trendsetter
Influenced by the fashion-forward world of TikTok? Corsets, low-rise trousers, and Euphoria-inspired sets are the go-to. Keep an eye out for trendy elements like mini skirts or sparkly embellishments.
Cheers to 21: Outfits to Remember
The monumental 21st! My skin-tight silhouette was a hit back in the day. Play with textures like puffy sleeves or off-the-shoulder tops. For a casual yet sultry vibe, channel the likes of style icons with a cut-out top and relaxed pants.
Sweet 18: Milestone Magic
Your first significant birthday milestone! Whether a high-energy bash or a calm picnic, a monochrome look can be timeless. Bright colors and diverse textures can also add that youthful charm.
Classic Elegance: Birthday Glam
I adore classy outfits—remember my ostrich feather crop last year? Choose from colors like pink, nude, or a timeless black dress. Add a twist with strategic cut-outs or some sparkle for that extra wow factor.
Baddie Vibes: Birthday Boss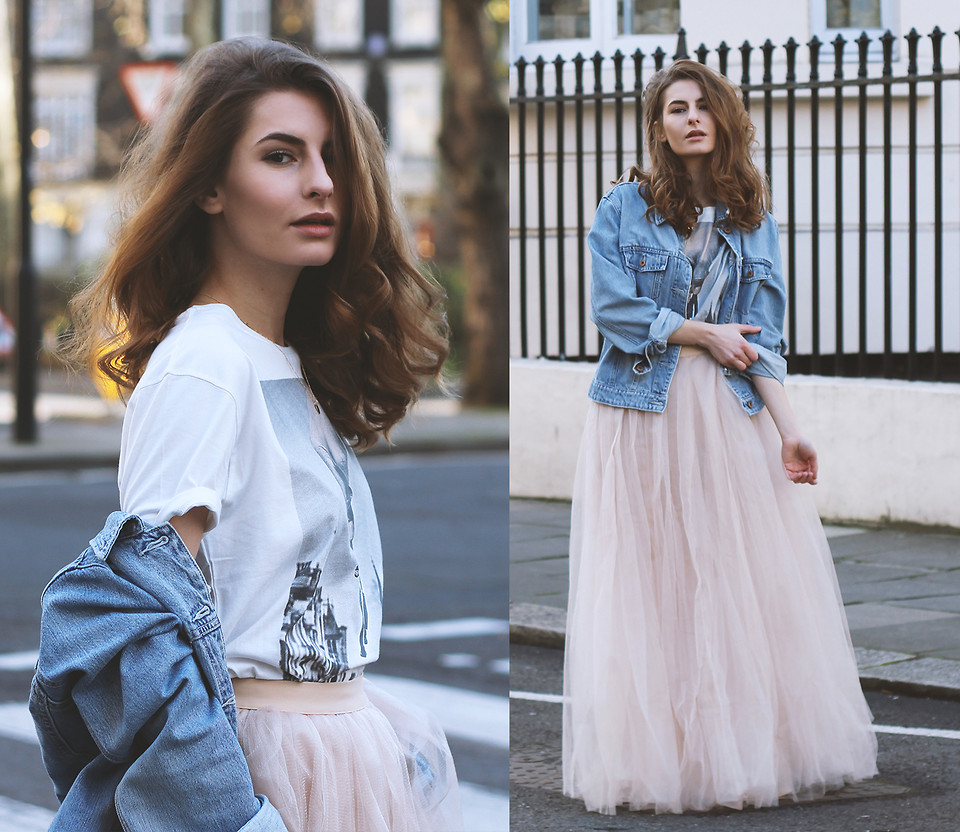 For those who want to nail the baddie look, think of hourglass silhouettes. My all-denim ensemble last year was a testament to this style. Mix and match, but maintain color harmony to avoid overwhelming the outfit.
Easy-Breezy: Casual Birthday Chic
For laid-back celebrators, staple pieces like your beloved jeans can be perfect. Try pairing them with a trendy corset or a comfy tee. Always remember: even casual, it can still be stylish!
Birthday Cocktail Dress Outfits
Ah, the classic cocktail dress! It always impresses me. I remember wearing a strapless royal blue cocktail dress to a friend's birthday and feeling so chic and sophisticated. Pairing it with platform heels lengthened my legs and kept the compliments flowing all night long. Don't be shy to play with colors and textures; your birthday is your day to shine.
Birthday Mini Dress Outfits
Mini dresses can be playful and flirty, perfect for those who love to dance the night away. I wore a simple black mini with patterned stockings and chunky boots for a winter birthday a couple of years ago. When summer rolled around, I swapped those boots for nude heels. Add a leather biker jacket for a touch of grunge, and you're ready to steal the show.
Birthday Maxi Dress Outfits
For a more laid-back celebration, a sweeping maxi dress works wonders. I wore one to a beachside birthday brunch with friends, choosing a comfortable and stylish asymmetrical design. Whether you're planning lunch with friends or cocktails at a bar, a maxi dress can help you celebrate in style.
Birthday Jumpsuit Outfits
One of my all-time favorite birthday outfits was a sleek black jumpsuit. Creating a streamlined effect, this look brought the "wow" factor to my special day. Experimenting with colors like pink or gold can add a fun twist, or sticking to classics like black or navy can provide an elegant touch. Remember a pair of stunning heels to complete the look.
Birthday Suit Outfits
Ready to make a statement? A bold suit can be just the ticket. I wore a bright red women's suit to a fancy dinner party and paired it with a delicate necklace and fun clutch. It's a standout option for those who love to make an impact.
Birthday Trousers and Shirt Outfit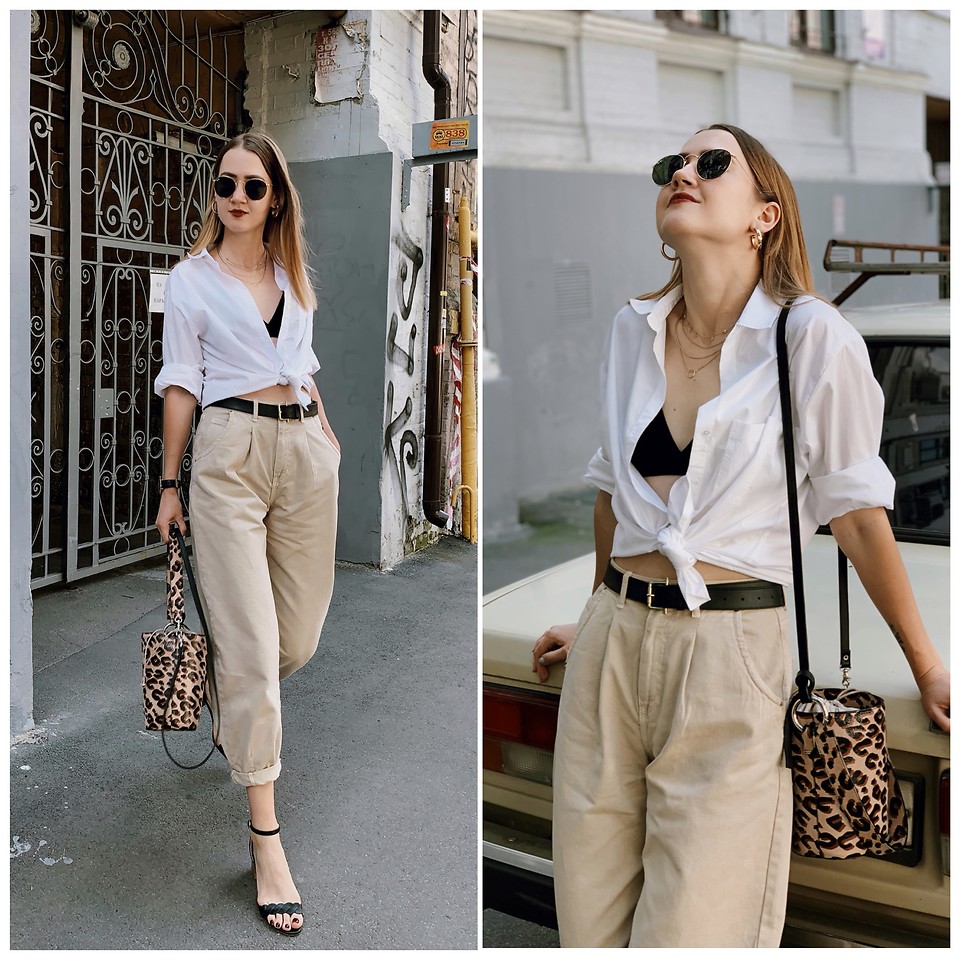 A cute pair of trousers and a shirt can provide a high-fashion yet casual look. I've played around with leather trousers and loose bottoms, adding a statement belt for a fun twist. This ensemble is effortlessly stylish, whether you choose statement heels or chunky sneakers.
Birthday Skirt Outfits
Feeling flirty? Skirt outfits offer endless possibilities. I've had a blast mixing and matching pieces from micro-minis to marvelous maxis. A white T-shirt, a black mini skirt, and knee-high boots once made for a laid-back but killer look. Remember, it's your birthday, so have fun with it!
Cute Birthday Outfits Ideas
Instagram-worthy pictures, anyone? Stripes, plaids, and elegant silhouettes can wow everyone. Audrey Hepburn inspired one of my favorite birthday looks, featuring a strapless frilly gown with chunky boots. It was the perfect ensemble to blow out my candles in.
Sexy Birthday Outfits
A sleek and sexy outfit can turn heads no matter where you're celebrating. Whether showing off your legs with a mini dress or opting for pastel shades, you'll look fabulous. Simplicity can be key here, as I've learned; a set of earrings or a necklace might be all you need.
Plus Size Birthday Outfits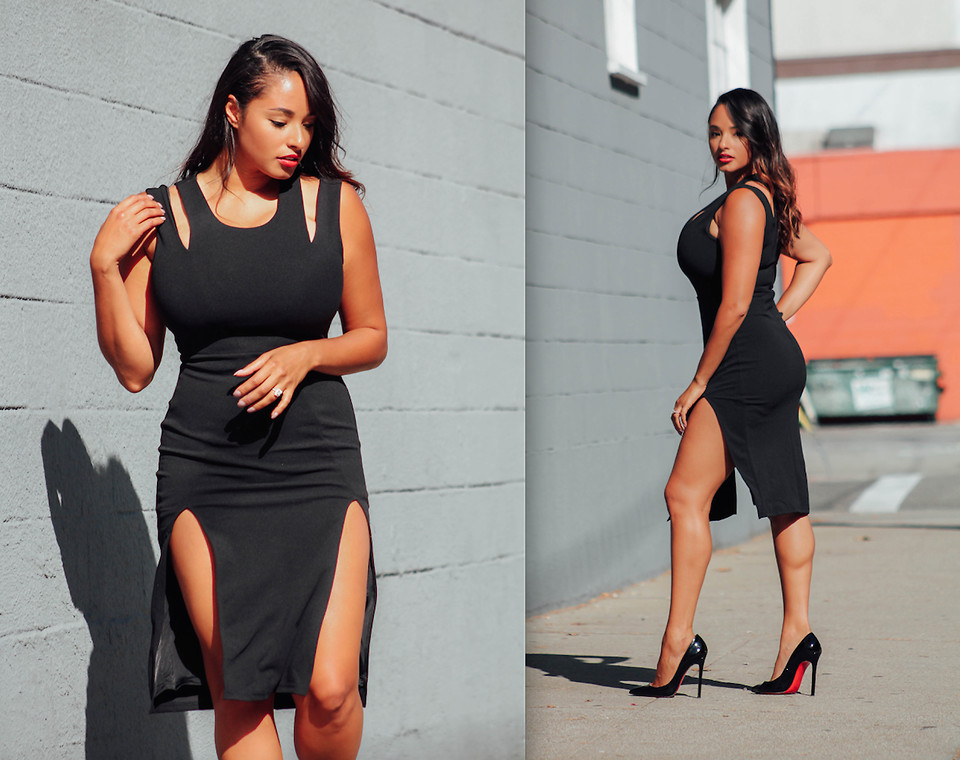 Celebrate in style with outfits that accentuate your beauty. A suit with a sheer sexy top or a pencil skirt with a billowing blouse can look amazing. I love playing with oversized belts and pops of color like yellow. Keeping the makeup simple and styling hair in loose curls always adds the perfect finishing touch.
10 Tips for Personalizing Your Birthday Outfit
1. Jewelry Magic:
Statement Pieces: Consider a standout necklace or a chunky bracelet to elevate simpler outfits.
Personal Touch: Wear personalized jewelry like name necklaces, zodiac signs, or birthstone rings.
2. Footwear Fun:
Switch It Up: While heels often add elegance, don't shy away from fun sneakers, edgy boots, or comfy flats that might reflect your style better.
Pop of Color: Consider shoes in a bright color to add a surprising twist to a neutral outfit.
3. Bag Bliss:
Classic or Quirky: Depending on your outfit, opt for a classic handbag or something more quirky and fun, like a novelty clutch or a backpack with fun patches.
4. Head-to-Toe Accessories:
Hats: From trendy berets to chic fedoras, hats can give an instant upgrade.
Sunglasses: Not just for the sun, stylish frames can be a fashion-forward touch.
Scarves & Shawls: Perfect for adding texture, color, and warmth.
5. Hair & Makeup:
Temporary Color Streaks: If you're feeling adventurous, add a temporary color streak or spray to your hair.
Makeup Magic: Highlight your best features or go for a theme, like retro glam or modern chic.
6. Layering:
Introduce layers using jackets, vests, or overcoats. They can not only change the outfit's vibe but also add depth and texture.
7. DIY Personal Touch:
Patches & Pins: Customize jackets or bags with patches, pins, or even embroidery.
Belts: Use belts not just for their functionality but also as a fashion statement.
8. Outfit Themes:
If you're celebrating a milestone birthday or have a specific mood in mind, theme your outfit accordingly. Vintage? Futuristic? Pick a theme and run with it.
9. Don't Forget Fragrance:
Scents are invisible but powerful. Choose a fragrance that complements your mood and outfit.
10. Comfort is Key:
Always remember, no matter how stylish, it might hamper your enjoyment if you're not comfortable in it. Choose outfits and accessories that make you feel both fabulous and at ease.
In the end, birthdays are a celebration of individuality. Wear what makes you feel confident, and don't be afraid to let your personality shine through your outfit. After all, personal style is the best way to say who you are without speaking. Happy styling!
Rental vs. Purchase for Birthday Outfits
Pros:
Cost-Effective: Renting allows you to wear that designer label without the designer price tag. Especially for those who don't want to repeat outfits, this option lets you sport a luxurious look at a fraction of the purchase price.
Sustainability: In our world of fast fashion, renting is an eco-friendly option. It promotes reusing, reducing wardrobe clutter, and decreasing the environmental impact of production.
Diverse Options: Want to make a bold statement this year and then opt for something understated next year? Renting gives you access to a wide range of styles each time you celebrate, letting you evolve your birthday look year after year.
Space Saving: No need to worry about closet space or storing an outfit you might only wear once.
Cons:
Availability Issues: Popular outfits might be booked out, especially during the peak party season.
Fit Concerns: Even with size charts, there's always a risk that the outfit might not fit perfectly. While many rental services offer multiple sizes to try, it's not always a guarantee.
Wear and Tear: Since the outfit has been worn before, there might be minor issues or signs of wear.
Return Deadlines: Most rental services have strict return deadlines, which might add a little pressure to your post-birthday to-do list.
Purchasing New Outfits
Pros:
Personalization: When you buy, you can tailor or customize your outfit to fit you perfectly or match your specific style.
No Return Hassles: Once it's yours, there's no deadline to return. Wear it as many times as you like!
Resale Possibilities: If you take good care of it, you might be able to resell the outfit later, recovering some of the cost.
Sentimental Value: Purchasing can offer a keepsake from a special birthday celebration, especially if it's a milestone year.
Cons:
Cost: High-end, quality outfits can be expensive. Purchasing them can put a dent in your wallet, especially if you don't plan on wearing them regularly.
Storage: That fabulous birthday dress needs closet space, and if you're someone who buys new outfits frequently, storage can become an issue.
Environmental Impact: The fashion industry is one of the significant contributors to environmental pollution. Buying new outfits, especially if worn only once, adds to this impact.
Trend Shelf Life: Fashion trends change rapidly. What's in vogue today might not be in a year or two, limiting the re-wear value of a purchased outfit.
Conclusion
To all our fashion enthusiasts, birthdays are the perfect occasion to let your style shine. While the fashion world offers endless choices, remember to select outfits that resonate with your aesthetic and comfort. While experimenting is always encouraged, it's essential to be wary of styles that might be too daring or outside your comfort zone. But most importantly, your birthday is a celebration of you, so wear what makes you feel most confident and radiant. Fashion, at its core, is an expression of self. So, mix these tips with your unique flair, and step into your birthday festivities feeling informed and fabulous. Cheers to another stylish year ahead!
Feature image by iam_os on Unsplash
Last reviewed and updated on October 27, 2023