Hey there, fellow tattoo enthusiasts! Are you on the hunt for some inspiration for your next ink? Look no further! Small heart tattoos are all the rage right now and we've got some killer ideas just for you.
Despite their small size, heart tattoos pack a big punch when it comes to meaning and symbolism. They're not just a symbol of love – they can represent so much more with the right touches and design. Plus, they look absolutely adorable whether you go for a tiny hidden tattoo or something a bit more prominent.
You can get creative with your heart tattoo by adding elements or colors that represent something special to you. Maybe a red heart for celebrating friendship, or a black heart to express sorrow or loss. The possibilities are endless!
No matter what kind of heart tattoo you're after, we've got you covered. Check out these amazing small heart tattoo designs for some serious inspiration for your next trip to the tattoo parlor.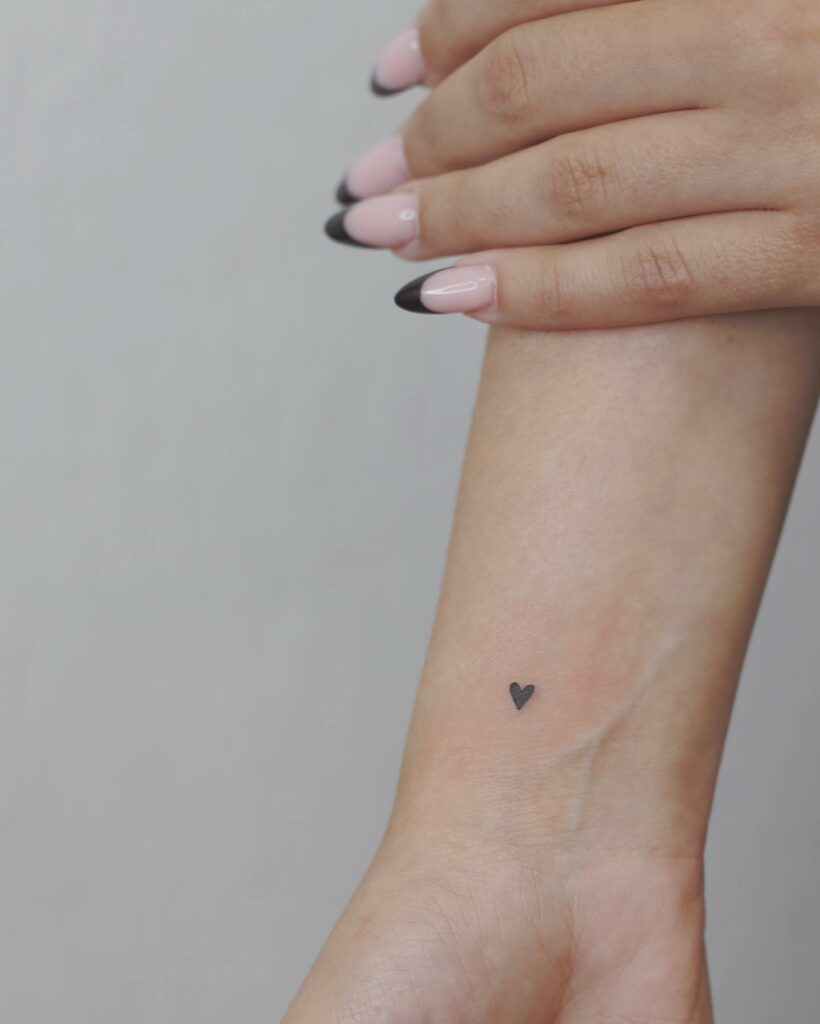 Small Red Heart Tattoos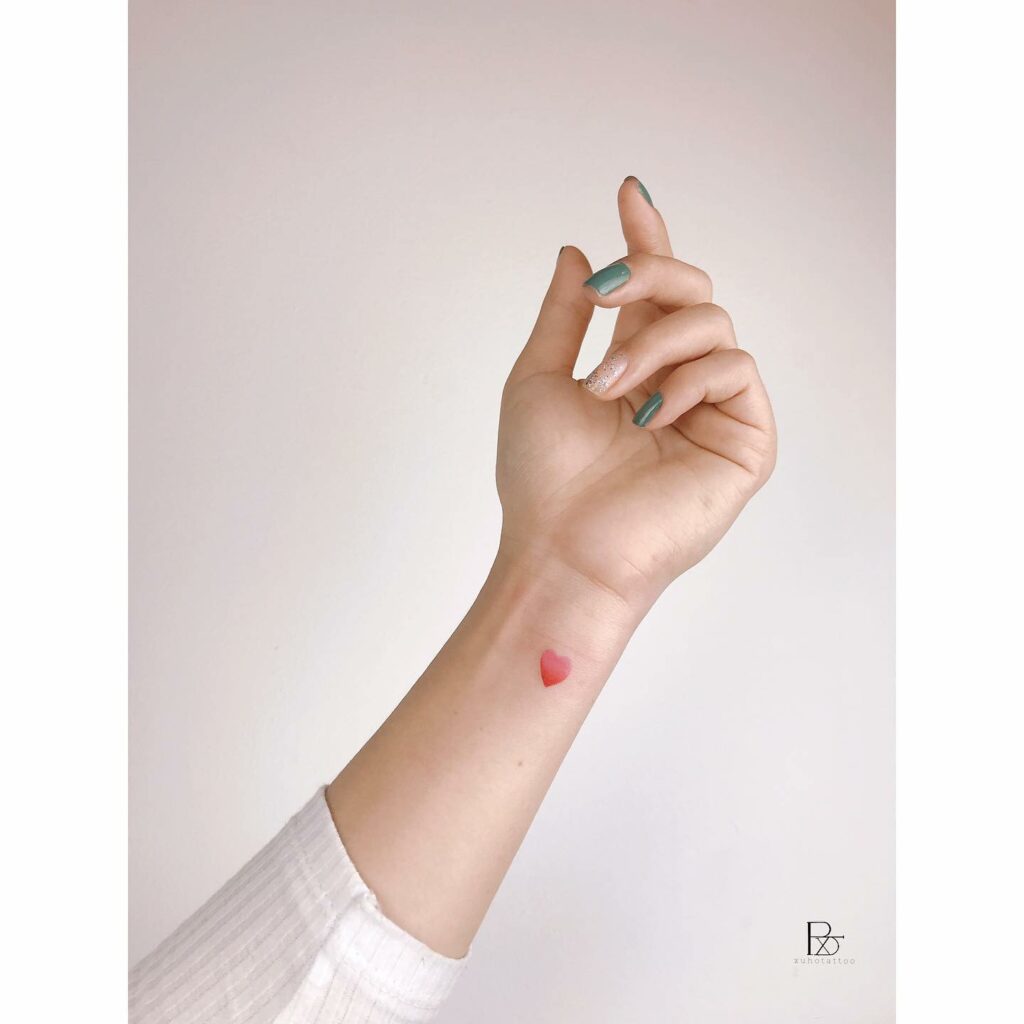 The heart symbol is an all-time classic tattoo design that holds immense meaning for many people. The color of the ink that you choose for your heart tattoo speaks volumes about you. While black ink can represent sorrow or loss, red ink is a classic symbol of romantic love and passion. A red heart tattoo can be a beautiful tribute to your partner, a sibling, or a close friend. It is no surprise that many celebrities have chosen to get this popular tattoo design.
This versatile design can look great on any body part, from the arm to the chest, and even the hands. Instead of a simple outline, consider filling in the entire heart with red ink to make it even bolder and more eye-catching. Whether you prefer a minimalist or a more intricate design, a red heart tattoo is a timeless choice that will never go out of style.
Sacred Heart Tattoo Ideas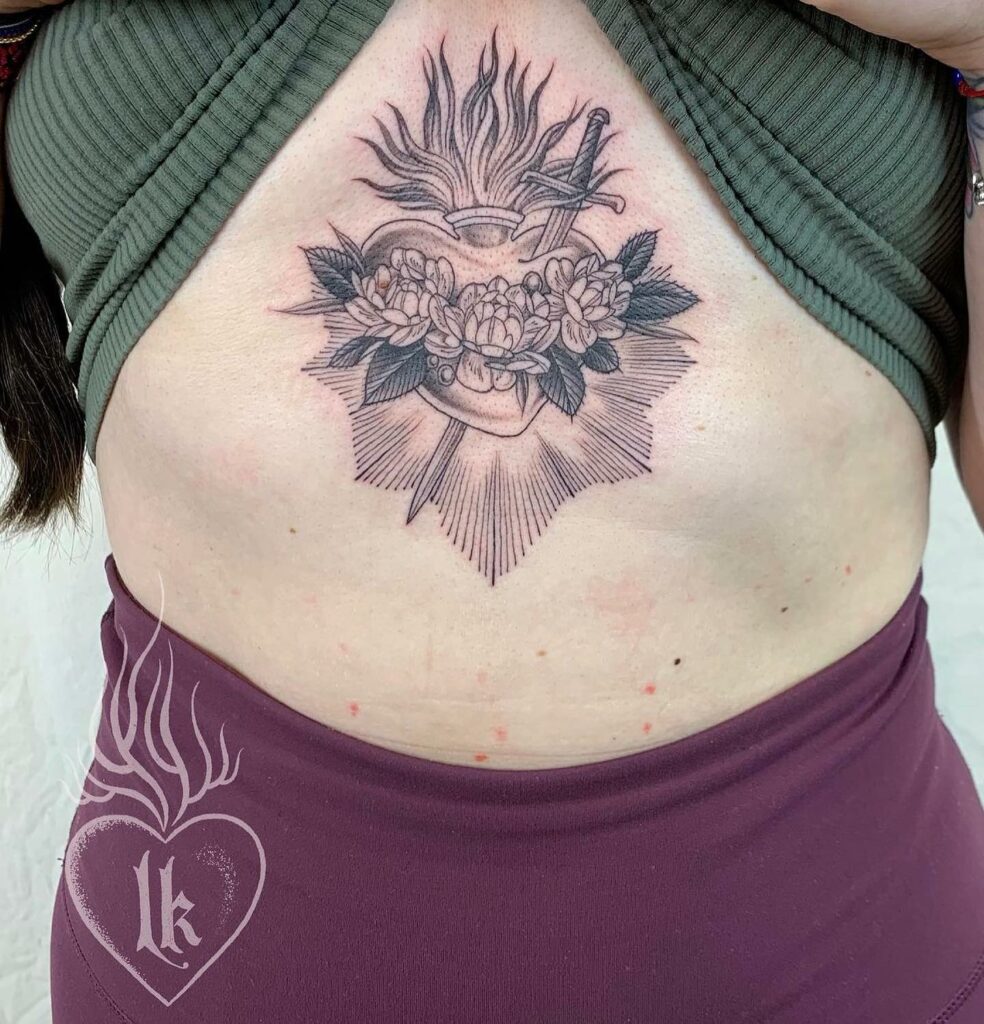 The sacred heart tattoo is a beautiful representation of Jesus Christ's love for humanity. It's a perfect choice for those who deeply value their religious faith and wish to commemorate it with body art. The design is significant to both Catholic and Christian denominations, serving as a testament to the wearer's devotion to their faith. These tattoos not only represent one's dedication to religious customs and traditions but also make for stunning ink designs.
Common elements of this tattoo include thorns surrounding a heart, a halo or crown atop the design, and a sword or flowers in the center. These designs can be done in black ink or various colors, depending on the wearer's preference. Sacred heart tattoos look great on various body parts, including the shoulder, chest, hand, or back, and are popular among both men and women. They can be adorned with a bouquet of roses encircling the heart or a single heart pierced by a blade, making for a truly personal and meaningful tattoo.
Small Black Heart Tattoo On Hand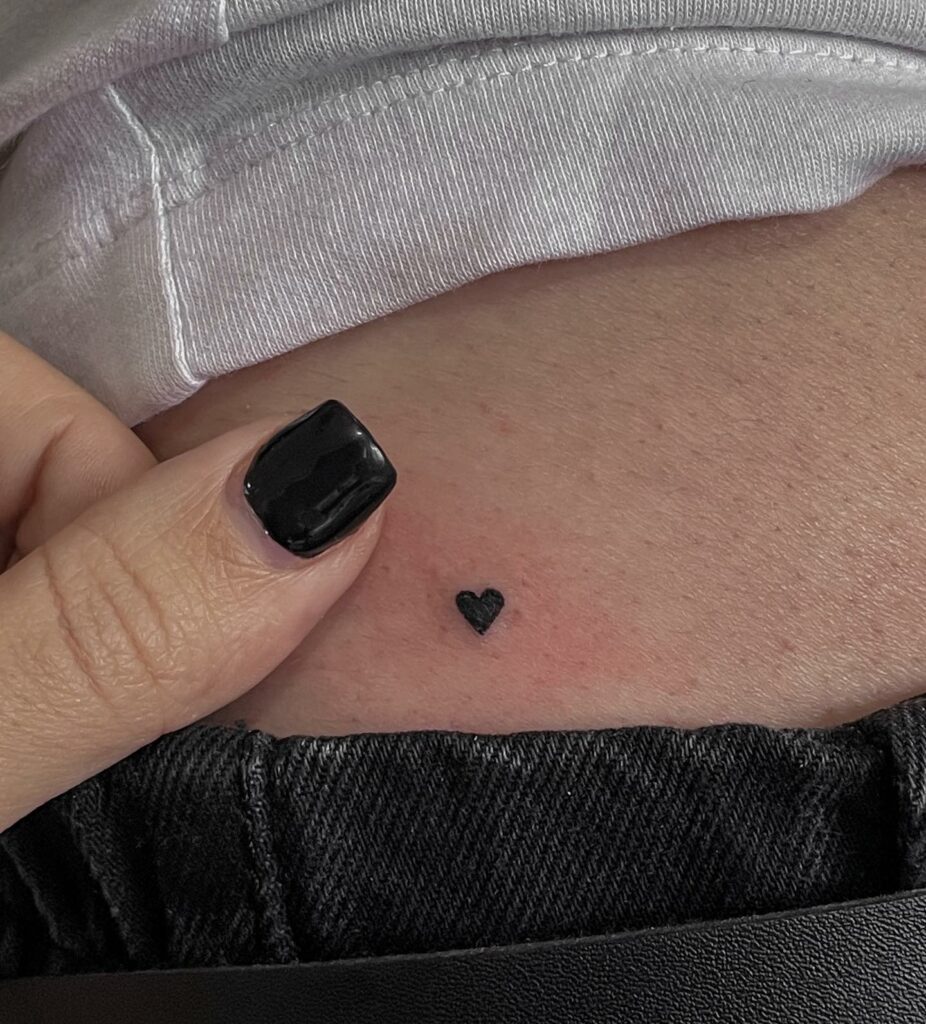 Heart tattoos are a beautiful expression of love, but did you know that a heart tattoo with black ink can also represent sadness and grief? While a black heart tattoo may seem unusual, it can be a powerful way to honor and remember loved ones who have passed away. The black color is a symbol of loss and heartbreak, but also serves as a reminder to cherish the memories of those who are no longer with us.
When it comes to placement, the black heart tattoo can be inked on various parts of the body, but many people prefer to place it in the middle of their chest as a constant reminder of their loss. Other popular locations include the arms, wrists, and even fingers. The black heart tattoo can be done in various shades of grey, black, and even white.
Simple Outline Heart Tattoo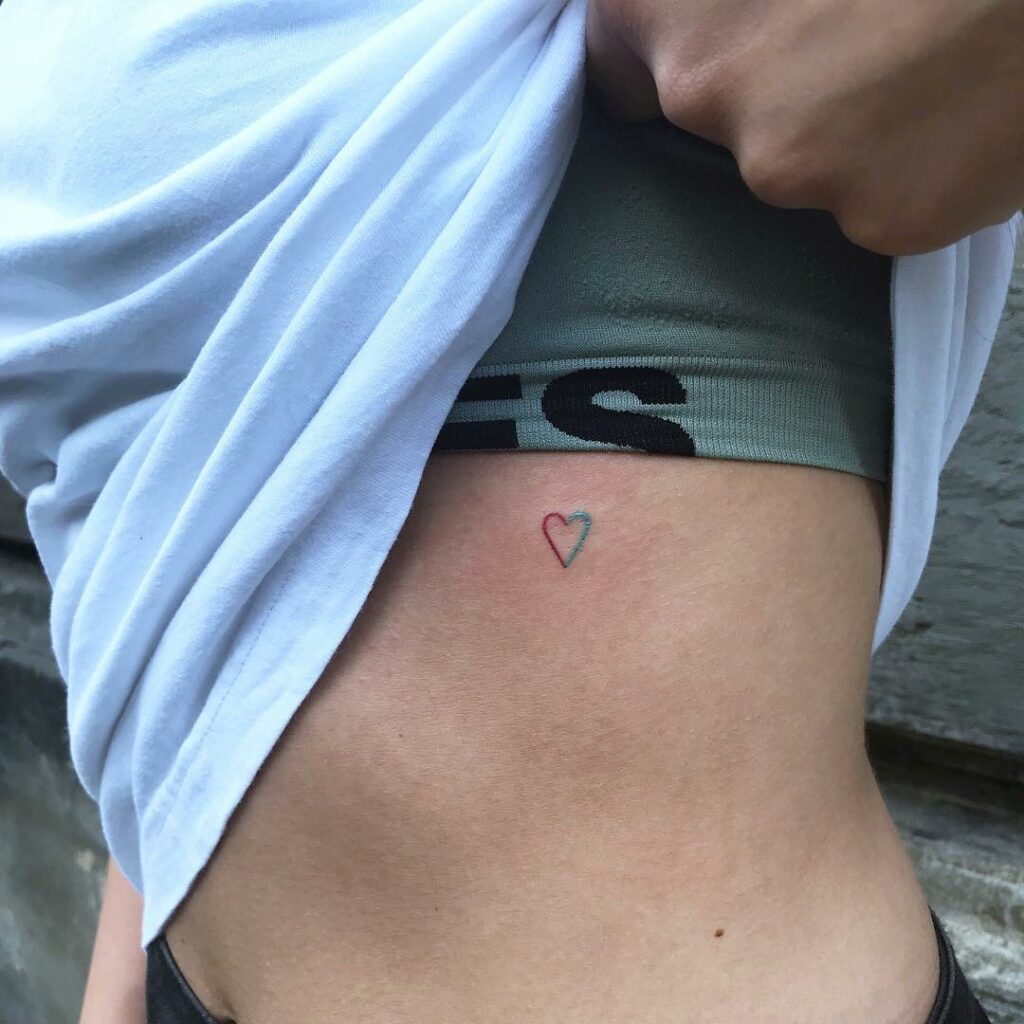 If you're someone who is looking for a delicate and subtle tattoo, then a simple heart outline tattoo is a great choice. This type of tattoo is particularly popular among women, although men can also opt for this design. The beauty of this design lies in its simplicity, and it doesn't require any shading. It looks fantastic in classic black or red ink, but you can also choose any color that you prefer.
The outline heart tattoo is versatile and can be placed anywhere on the body. It is an excellent choice for those who want a small tattoo that is still impactful. The tattoo artist can help you to choose the perfect placement that suits your personality and style. You can add a personal touch by incorporating additional elements, such as initials or dates. Overall, the simple heart outline tattoo is an elegant and timeless design that can be enjoyed for years to come.
Broken Heart Tattoo Designs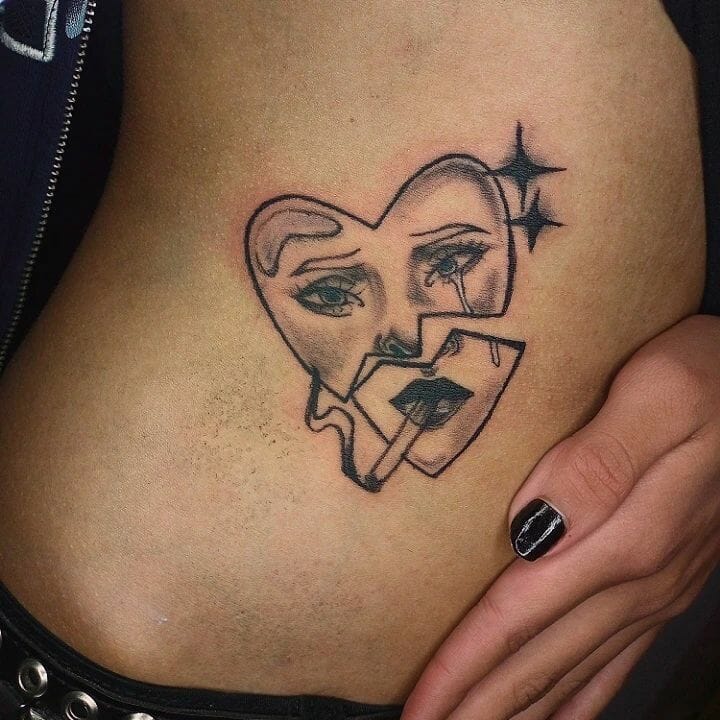 Broken heart tattoos are becoming increasingly popular among people as they represent the pain and sorrow one has gone through in their past. Some people also get this tattoo as a way to protect themselves from future heartbreak. However, a broken heart tattoo can also symbolize hope and growth as it shows that the wearer is overcoming their pain and suffering.
There are various broken heart designs that you can choose from, and your tattoo artist can help you come up with a unique design that suits your style and preference. These tattoos are commonly inked in red and black ink, which gives it an authentic and genuine look. You can get this tattoo on any part of your body, and it is a popular choice for both men and women.
Small Simple Heart Tattoos Designs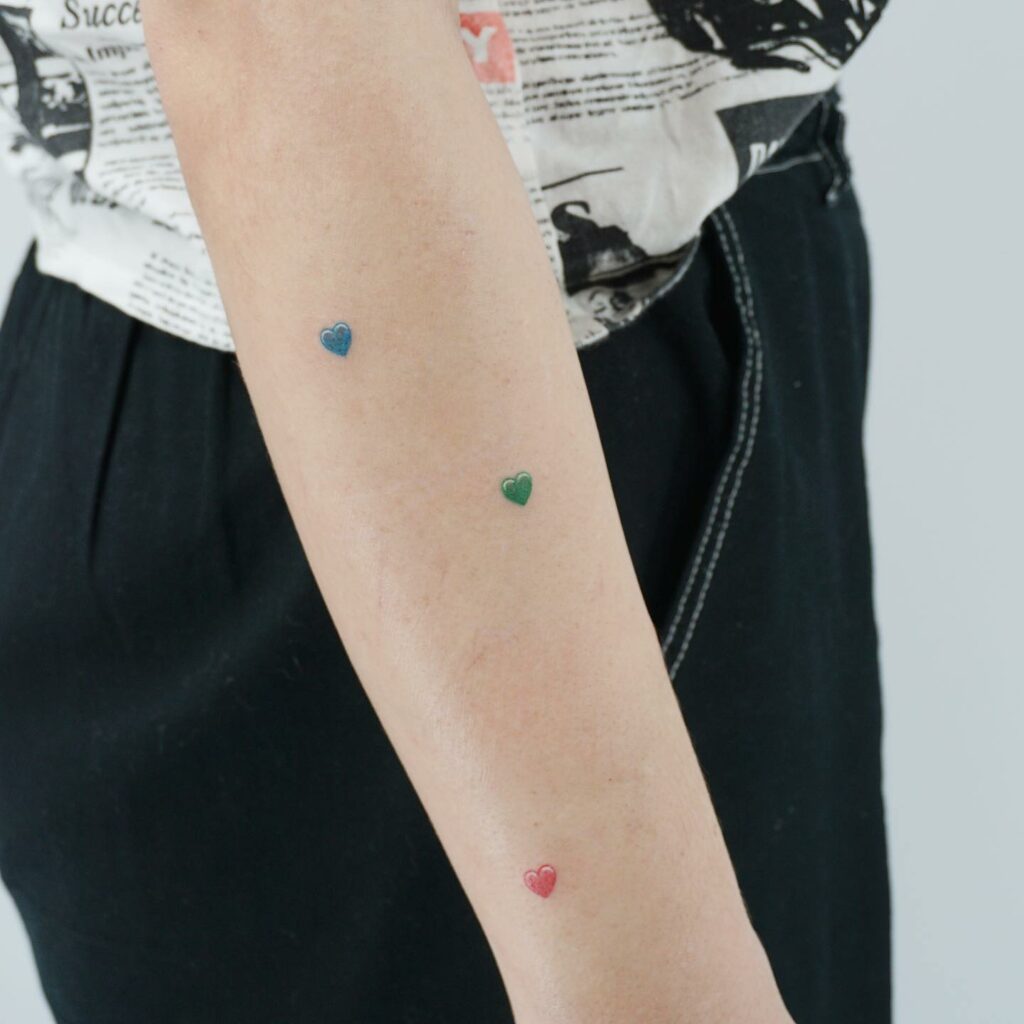 When it comes to tattoos, a small red heart design is a popular choice for those seeking a cute and delicate option. These tiny tattoos are not only visually appealing, but also relatively quick and affordable to ink. Small heart tattoos require less commitment than larger designs and can be placed virtually anywhere on the body, such as the fingers, ankle, or hand. Many people believe that getting a small heart tattoo can bring new beginnings and positive changes into their lives. As a symbol of love and affection, this simple tattoo design can serve as a daily reminder to improve oneself and embrace life's joys.
Infinity Heart Tattoo On Hand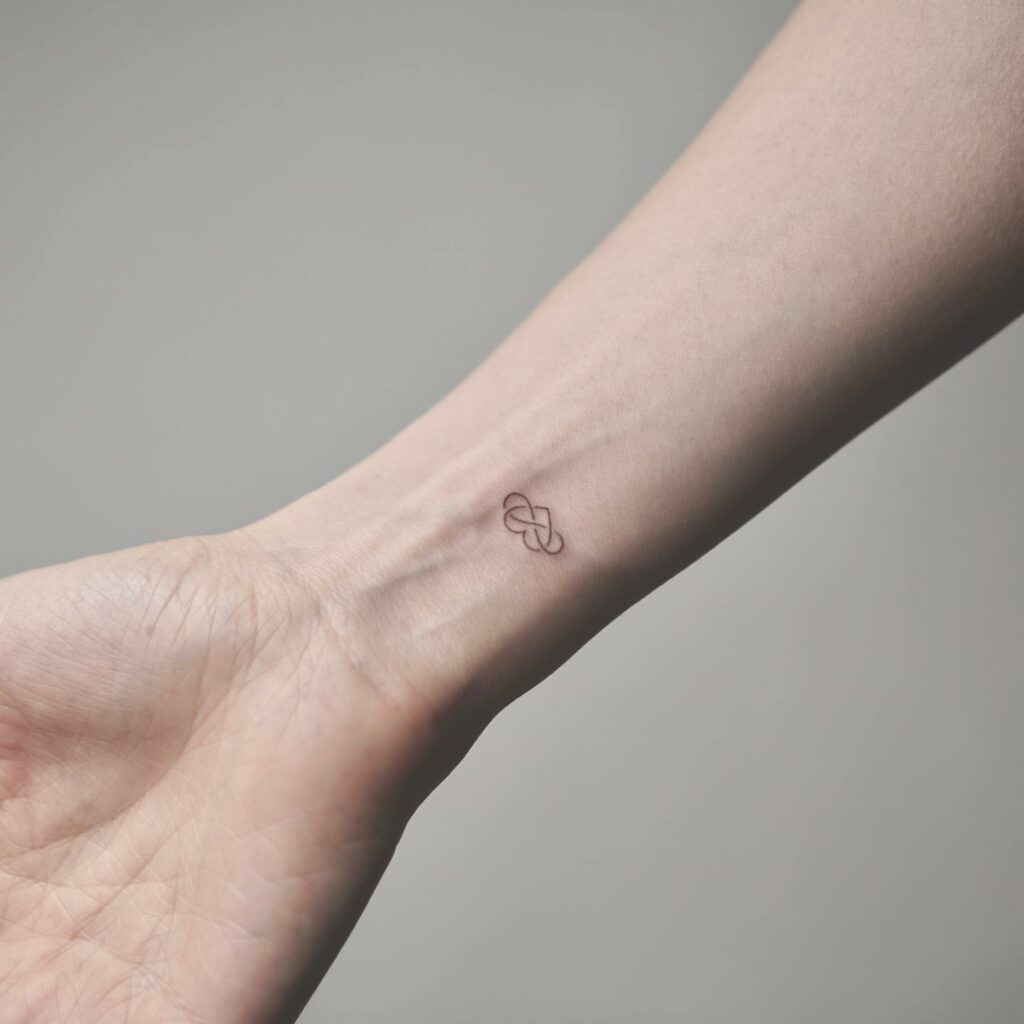 The infinity symbol represents boundlessness and eternal love, making it a popular choice for those looking to express their feelings towards that special someone. One great way to personalize an infinity heart tattoo is by adding names of loved ones, such as children, partners, or close family members. For an extra touch of personalization, small birds or butterflies can be added to the design to represent freedom or transformation. With endless possibilities for customization, an infinity heart tattoo is a timeless and meaningful choice.
Small Tattoos With Heart And Face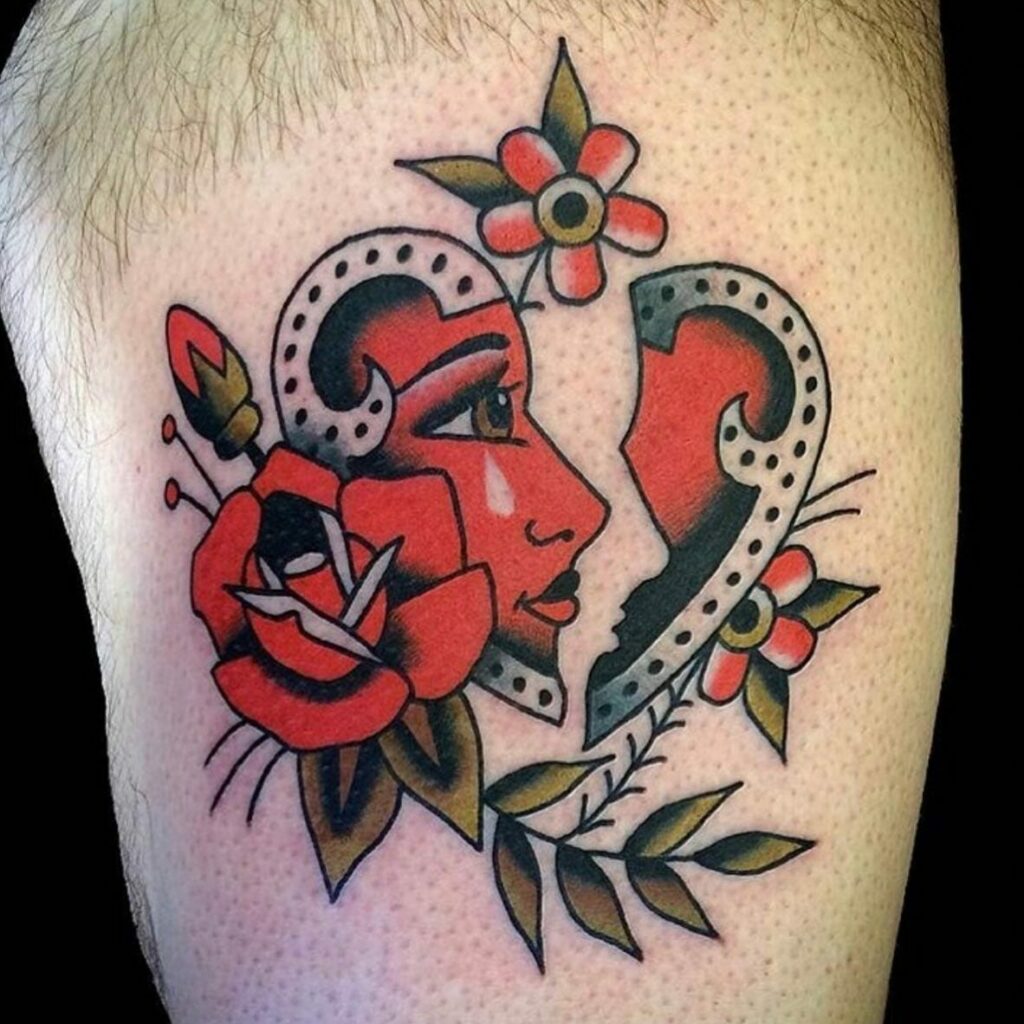 Small tattoos that feature a heart and a face can be a powerful statement on your body. These tattoos are visually striking and can convey a range of emotions. One popular design is the crying heart tattoo, which can represent the pain of losing a loved one or the end of a significant relationship. There are various interpretations of this design, but the most common one is to include tears rolling down the face.
Small heart face tattoos are among the most popular heart tattoo designs globally, with options ranging from realistic faces to more elaborate designs. Whether you choose a minimalist or a more intricate design, a small heart face tattoo is a beautiful way to express yourself and make a statement.
Wrist Small Heart Tattoos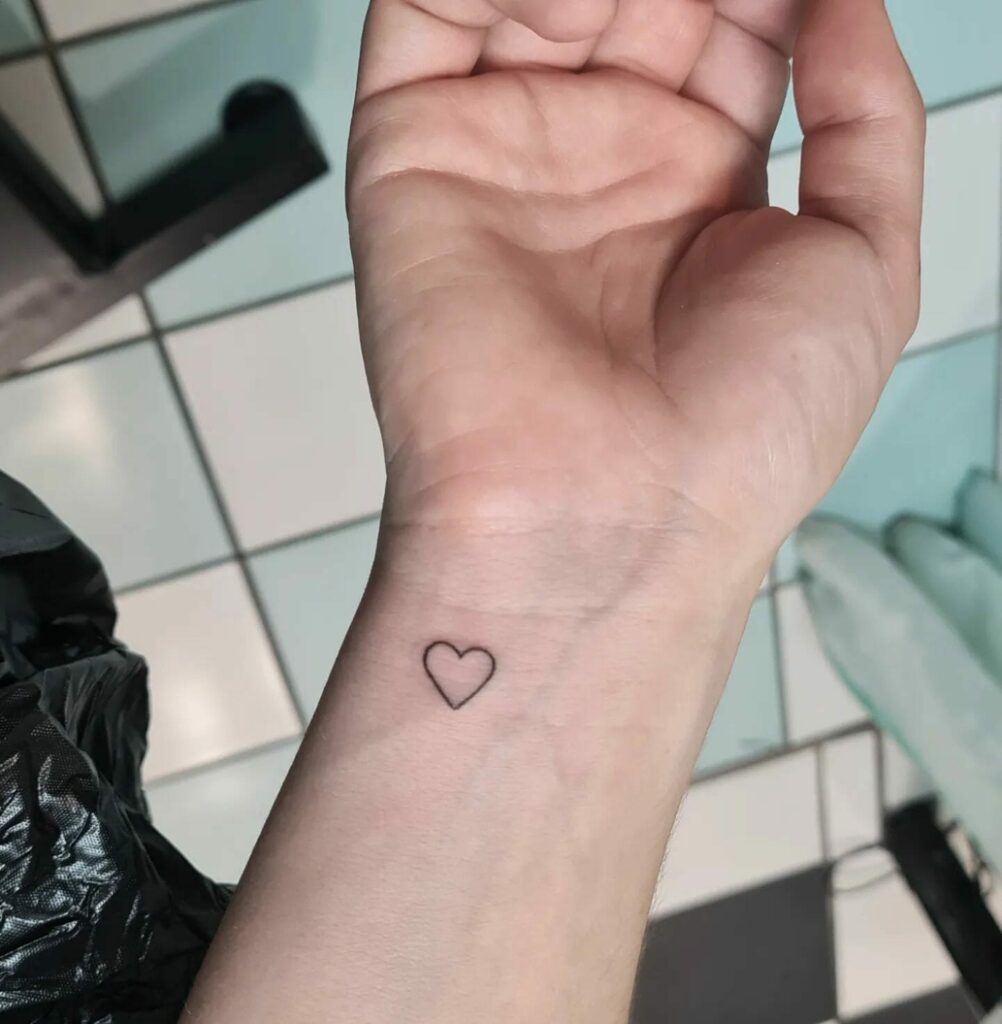 A small heart tattoo on the wrist is a great idea because it's simple yet powerful. It's also an excellent choice for those who want to keep their tattoo discreet.
It's important to keep in mind that the wrist is a sensitive area with a lot of veins, so it's essential to choose an experienced tattoo artist. They will ensure that the process is as painless as possible and that your tattoo comes out perfectly. While this tattoo design takes less time and money, you should also remember that the wrist area is exposed to the sun and other environmental factors that can cause fading and blurring over time. Therefore, it's crucial to take proper care of your tattoo and keep it moisturized to maintain its quality.
Anatomical Heart Tattoo
Small heart tattoos can come in various designs, including the anatomical design that offers a detailed portrayal of a human heart, making it a great choice for those looking for a more realistic tattoo. This type of tattoo can be inked on the chest to symbolize life and survival, as the heart is the center of the chest. Small heart tattoos can also be a meaningful way to honor a loved one or express love for a partner. Additionally, they can serve as a reminder of mended or broken hearts and the journey of healing. Whatever your reason may be, a small heart tattoo can be a beautiful and meaningful addition to your body art collection.
feature image from Pinterest – Want your tattoo to look brighter? Try "Tattoo Balm"