Hey, anime enthusiasts! Are you a fan of Tokyo Revengers? If yes, then you're in for a treat! We have some fantastic and unique ideas for your next Tokyo Revenger tattoo that you won't want to miss.
For those who don't know, Tokyo Revengers is a Japanese manga series written by the talented artist, Ken Wakui. The story revolves around the adventures of Tokyo's most notorious gangs, and each gang has a distinct tattoo that represents their beliefs and traits.
Since its release in 2017, Tokyo Revengers has become an incredibly popular manga among readers and anime lovers. And it's not just the gripping storyline that draws people in, but the unique representation of the characters. Almost every character in Tokyo Revengers has a tattoo that not only looks cool but also tells a deeper story about their personality.
For example, Mikey Kun's dragon tattoo represents wisdom and strength, just like his character. So, if you're looking for inspiration for your next tattoo, take a cue from Tokyo Revengers and choose a tattoo that represents your personality and values. We've rounded up some more Tokyo Revengers tattoos that will inspire you to create your next masterpiece.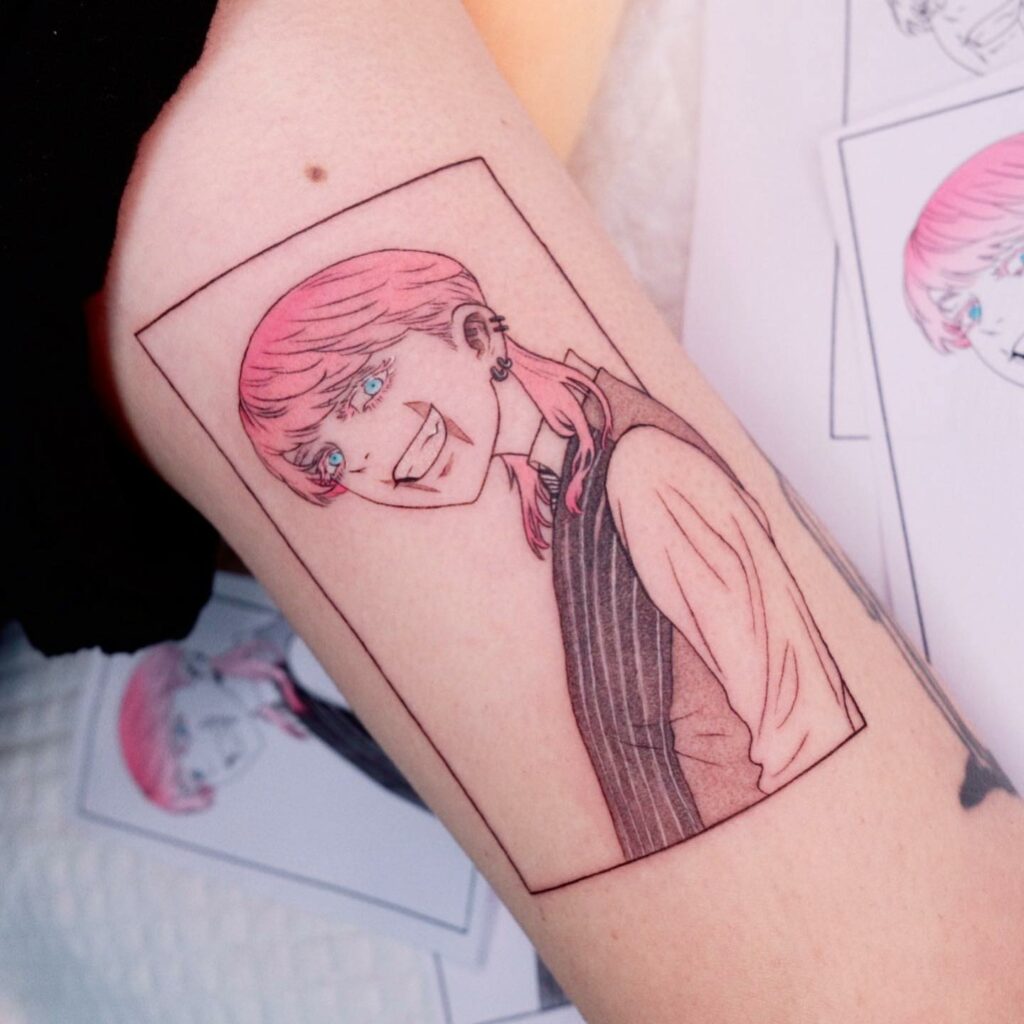 Coolest Tokyo Revengers Tattoos
Are you a fan of Tokyo Revengers and share the qualities of utmost loyalty and a logical attitude like Chifuyu? If so, then you may want to consider this tattoo design. The artist has expertly captured the unique character of Chifuyu with a side profile design that exudes coolness and chic style. This tattoo is perfect for all the Chifuyu lovers out there who want to show their appreciation for this iconic character. With this design, you can carry the spirit of Tokyo Revengers with you wherever you go.
Kazutora's Tiger Tattoo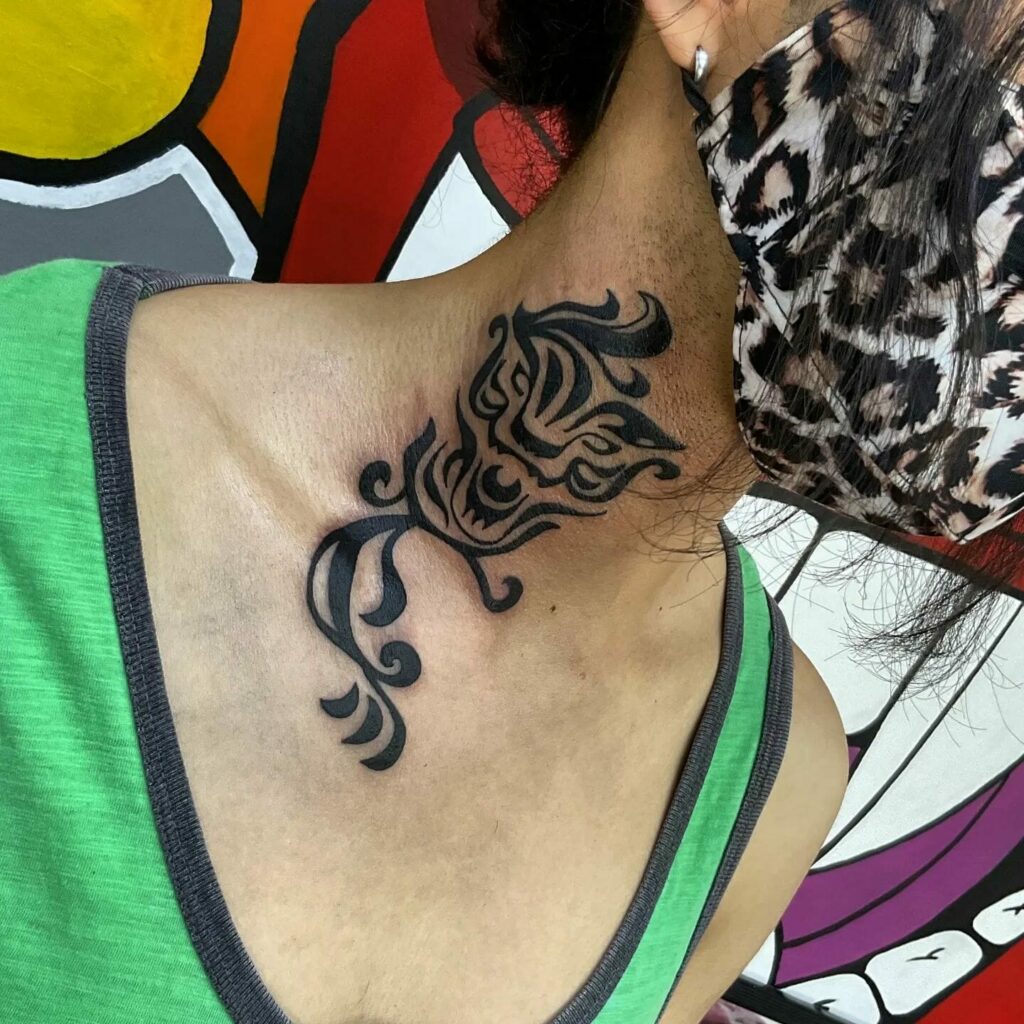 Fans of the popular manga series Tokyo Revengers will surely recognize the infamous tiger tattoo that Kazutora sports on his neck. This bold design has captured the attention of many tattoo enthusiasts, who seek to replicate this fierce look on their own bodies. The tattoo is often interpreted as a representation of Kazutora's strength and fearlessness, as well as a nod to his name, which translates to 'one tiger'. In the image provided, the tattoo artist has expertly used pure black ink to recreate a smaller version of the design on their client's neck. Though the original tattoo in the manga extends from Kazutora's neck to his chest, this adaptation remains a powerful statement piece. Whether you're a fan of the series or simply drawn to the striking imagery, this tattoo is sure to make a bold impression.
Mikey's Dragon Tattoo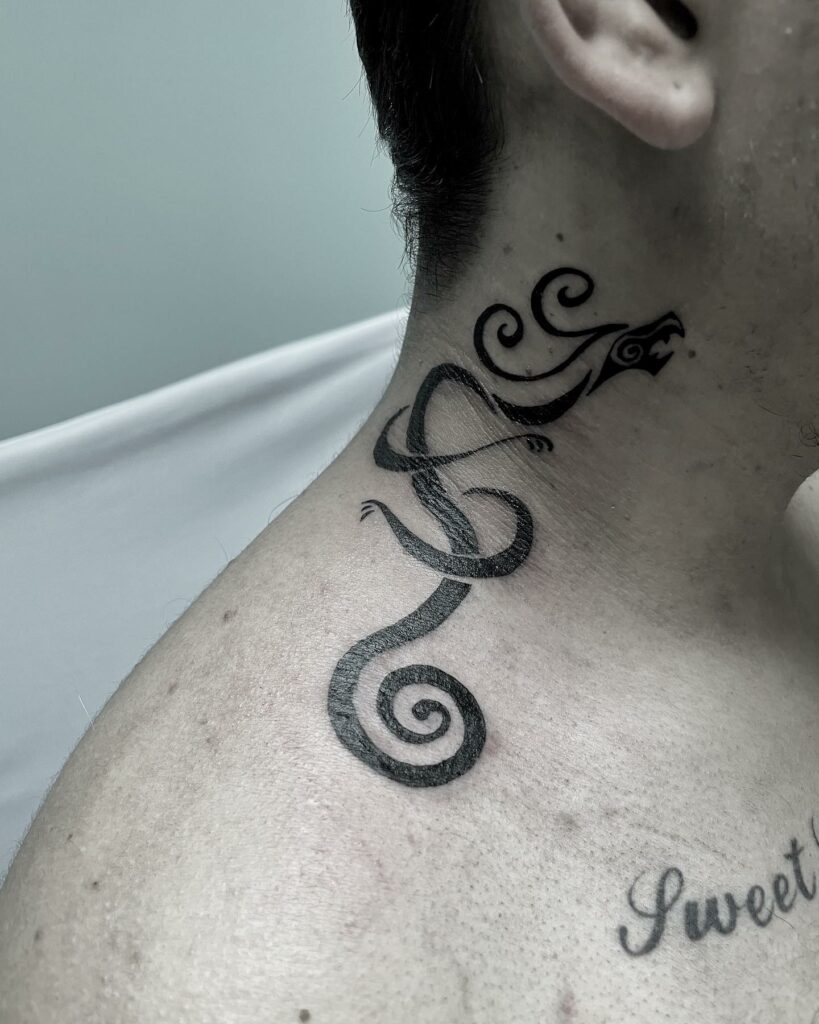 In the anime Tokyo Revengers, the bond between Mikey and Draken is unbreakable, and it is beautifully represented through their tattoos. The tattoo on Mikey's neck is a tribute to Draken, a highly-respected member of the infamous Japan Manji gang. In this image, the artist has impeccably recreated the design, capturing the essence of Draken's strength and wisdom. It's a unique representation of friendship that is sure to leave a lasting impression. For those looking to pay homage to their own closest relationships, this tattoo is a perfect recommendation for your next design. While some may choose to get it on the chest, the daring may even opt for the throat.
Hinata Tachibana Tattoo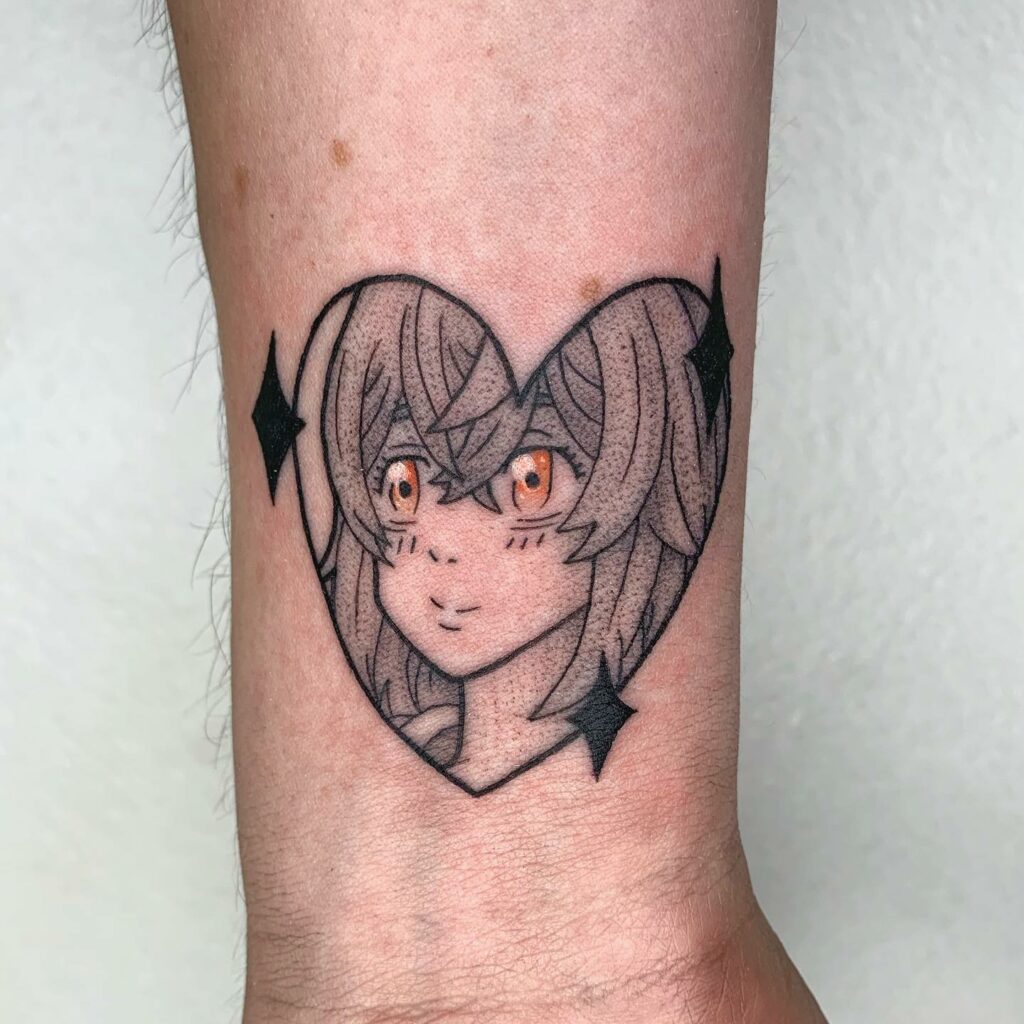 Tokyo Revengers fans will surely recognize the cheerful and supportive Hinata Tachibana, the girlfriend of Hanagaki. She's a beloved character known for her optimism and kind heart. In this design, the tattoo artist has captured her essence perfectly. The cute and adorable replica of her face is made even more special by the artist's use of mild orange color to highlight her beautiful eyes. The subtle addition of white ink adds a twinkle to her eyes, making her look all the more endearing. If you're looking for a Tokyo Revengers tattoo design that's both cute and meaningful, then consider Hinata's face as a great option.
Sanzu Tokyo Revengers tattoo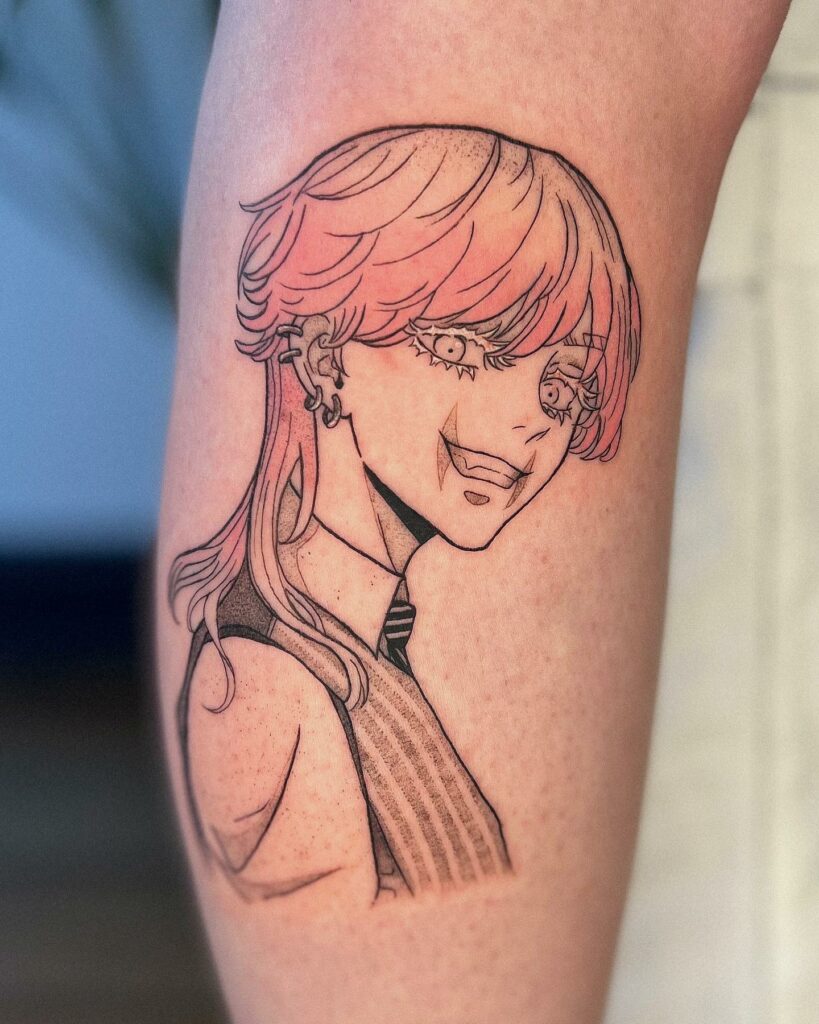 If you're a fan of the darker characters in Tokyo Revengers, then you're probably familiar with Sanzu, the ruthless and often described as psychopathic character in the anime. If you're looking to add some edge to your next tattoo design, Sanzu's wickedness could be the perfect inspiration for you. This incredible design on the arm of the person in the picture perfectly captures the essence of Sanzu. The talented artist used black and orange ink to create the stunning design. The best places to get tattoos like this include the shoulder, neck, and arm. So, if you're ready to embrace the dark side, this Sanzu tattoo might be the perfect choice for you.
Mikey Tattoo Tokyo Revengers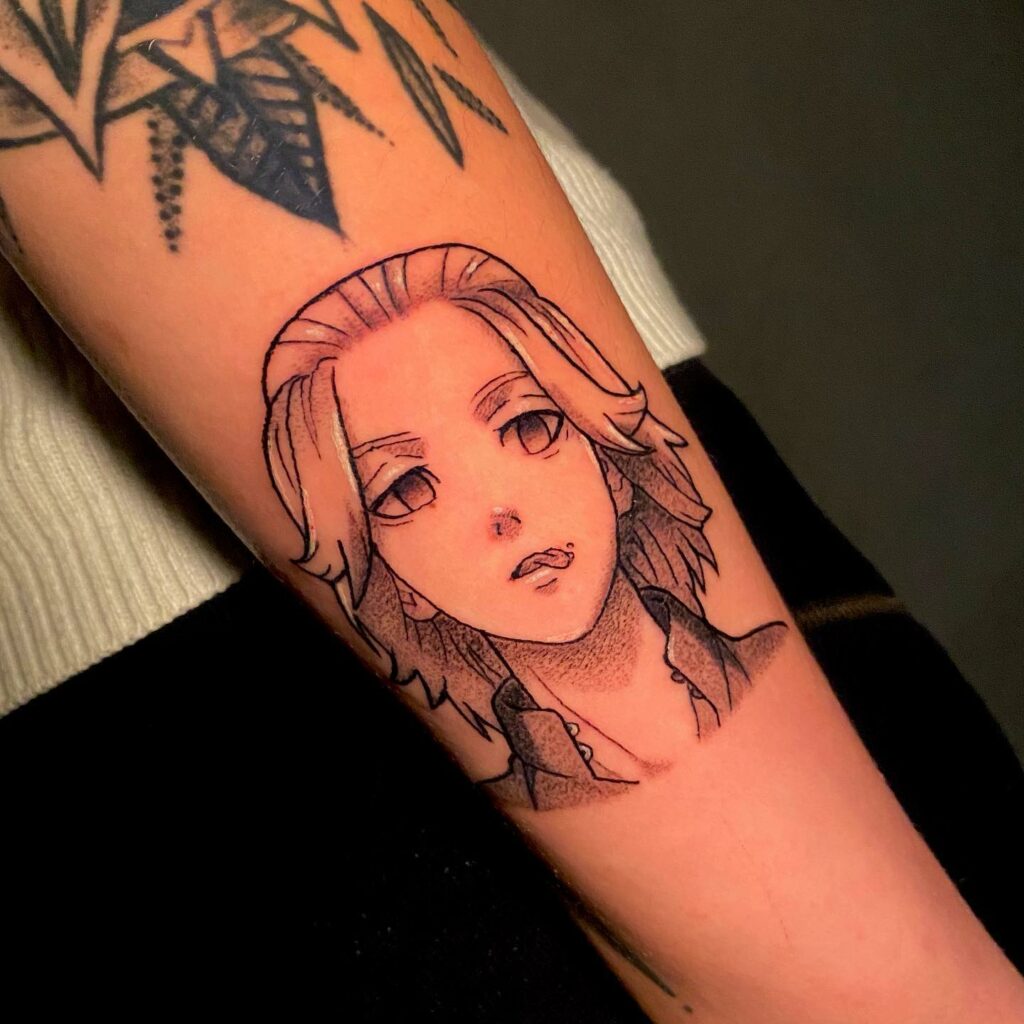 If you're a fan of anime and looking for a tattoo that embodies loyalty and fun, then Mikey's character is the perfect inspiration. This design showcases his playful spirit and unwavering devotion to his friends, which is captured beautifully on the arm of this individual. The tattoo artist has expertly used shades of black ink to create a stunning replication of Mikey's hairstyle and shirt. If you want to make this design your own, you can customize it by adding your favorite colors or adjusting the size. This is a great option for those who want a tattoo that reflects their unique personality and love for Tokyo Revengers.
Mitsuya Tattoo Design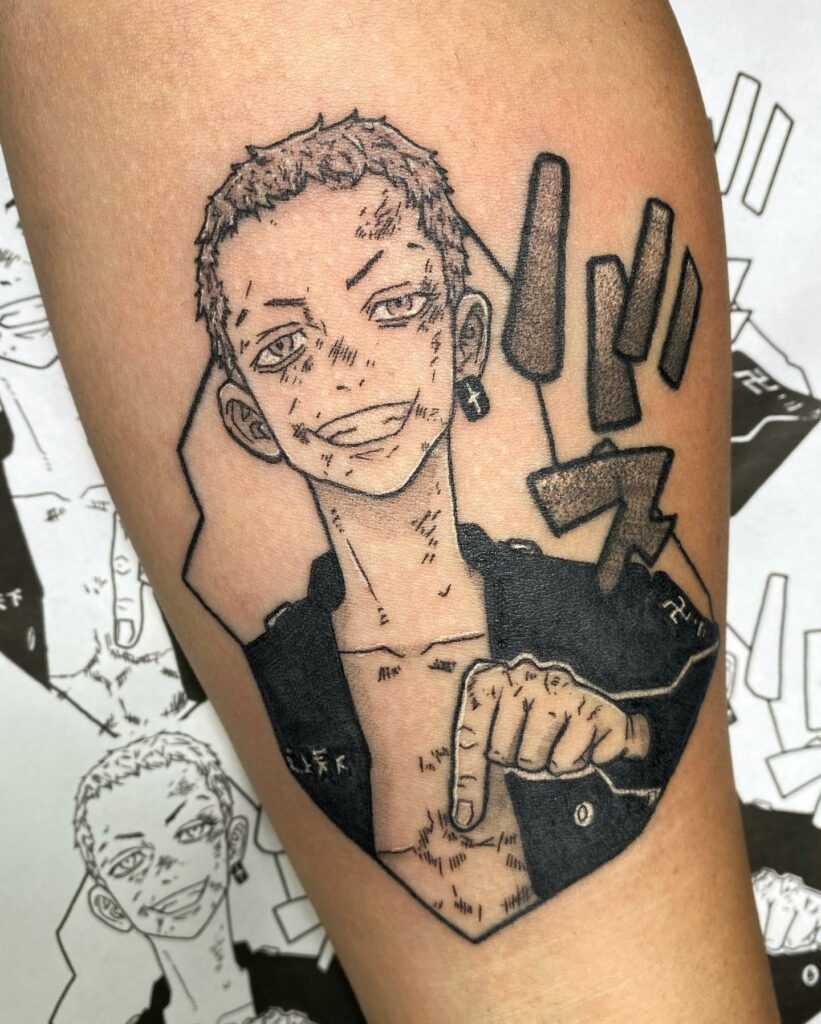 Attention all Tokyo Revengers fans! If you're a fan of the character Mitsuya, then this tattoo design is an absolute must-have. Takashi Mitsuya's personality is that of an idealist, someone who radiates positivity despite the challenges he's faced. If you're in need of some motivation, this design is definitely worth considering for your next tattoo.
The artist has used black ink to create the majority of the design, with a touch of white to highlight certain features of Mitsuya's body, such as his hand. The final product is a unique and captivating tattoo that can be rocked by both men and women. Don't miss out on the chance to bring Mitsuya's optimistic spirit with you wherever you go!
Baji Keisuke Tattoo Design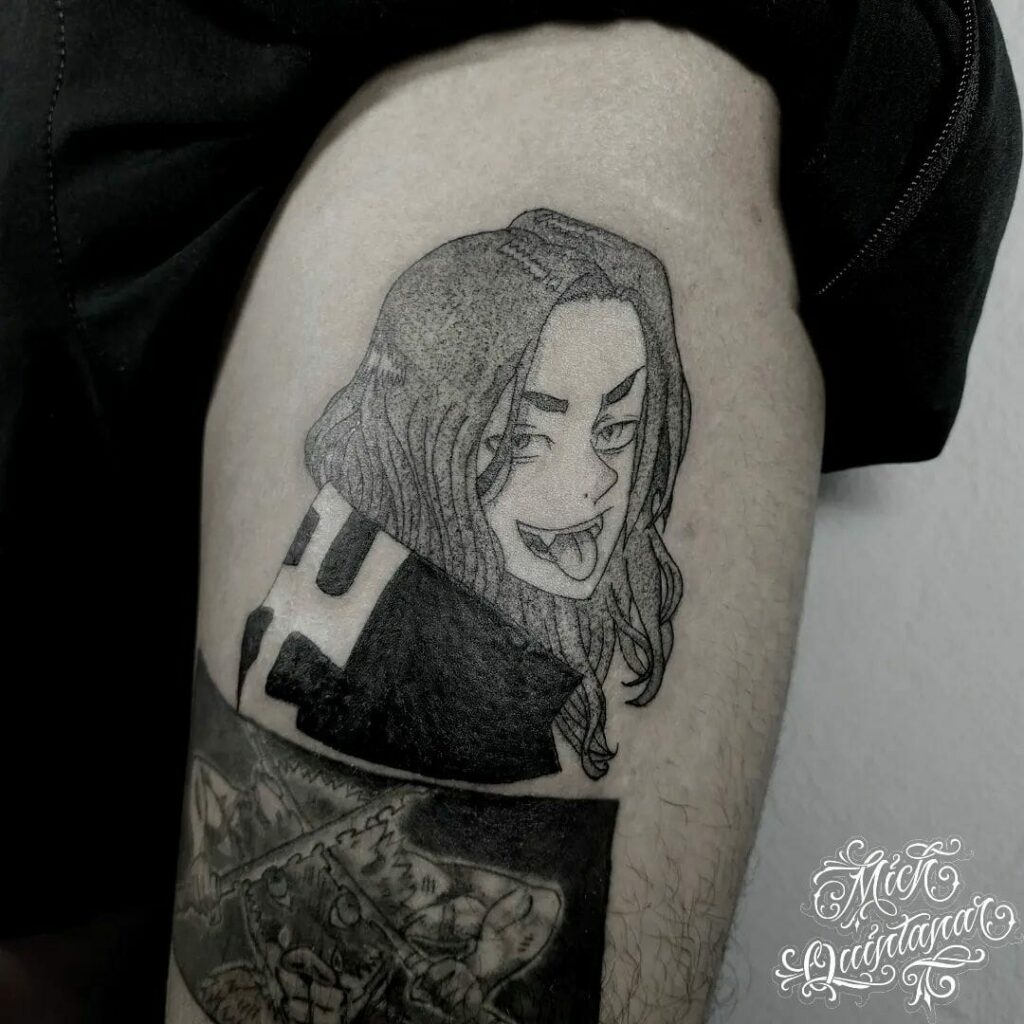 Baji's grin is one of the most unforgettable features of Tokyo Revengers. This character is definitely one of the most interesting in the anime, with his wild personality and thirst for adventure. If you're a fan of Baji, then you'll love this design! The artist has done an incredible job capturing the essence of Baji's character, from his long hair to his iconic grin. This design is perfect for your shoulder or arm, and you can even customize the size to your liking. Just make sure to choose an experienced artist to ensure that your design turns out perfect!
Best Tokyo Revengers Tattoo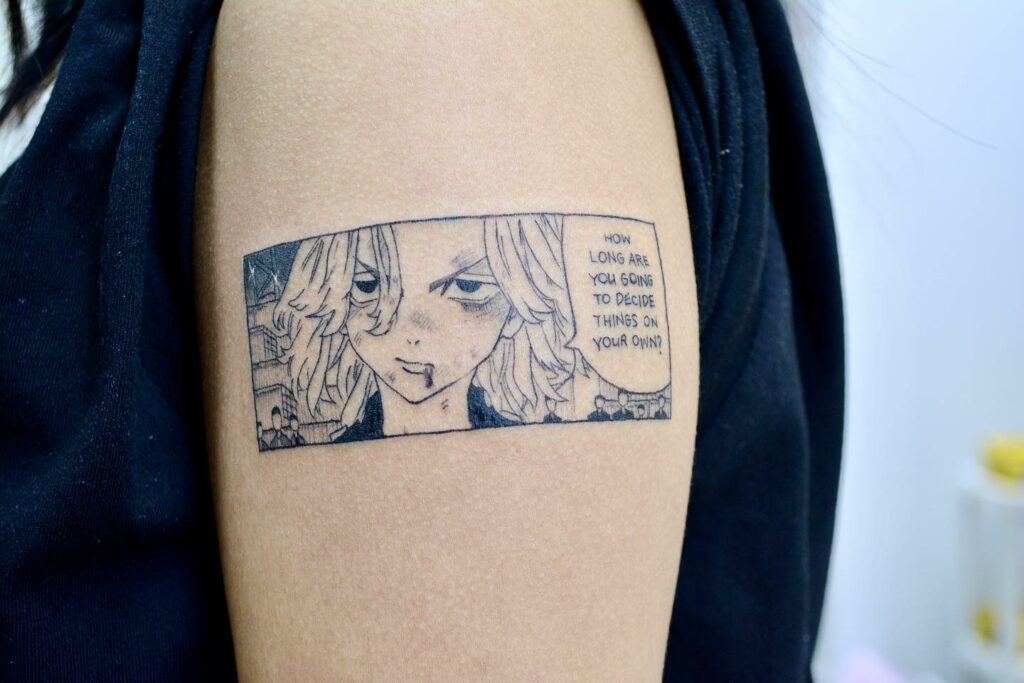 For manga enthusiasts, this tattoo design featuring Mikey and his memorable dialogue taken straight from the original Tokyo Revengers manga is an excellent choice. The intricate artwork is a testament to the skill and patience of the artist who crafted this stunning replica of the scene. If you have a favorite manga scene you would like to see on your skin, similar designs can be created for you as well. But it's essential to find an experienced artist who knows the nuances of these intricate body arts to ensure the best results.
Takemichi Hanagaki Design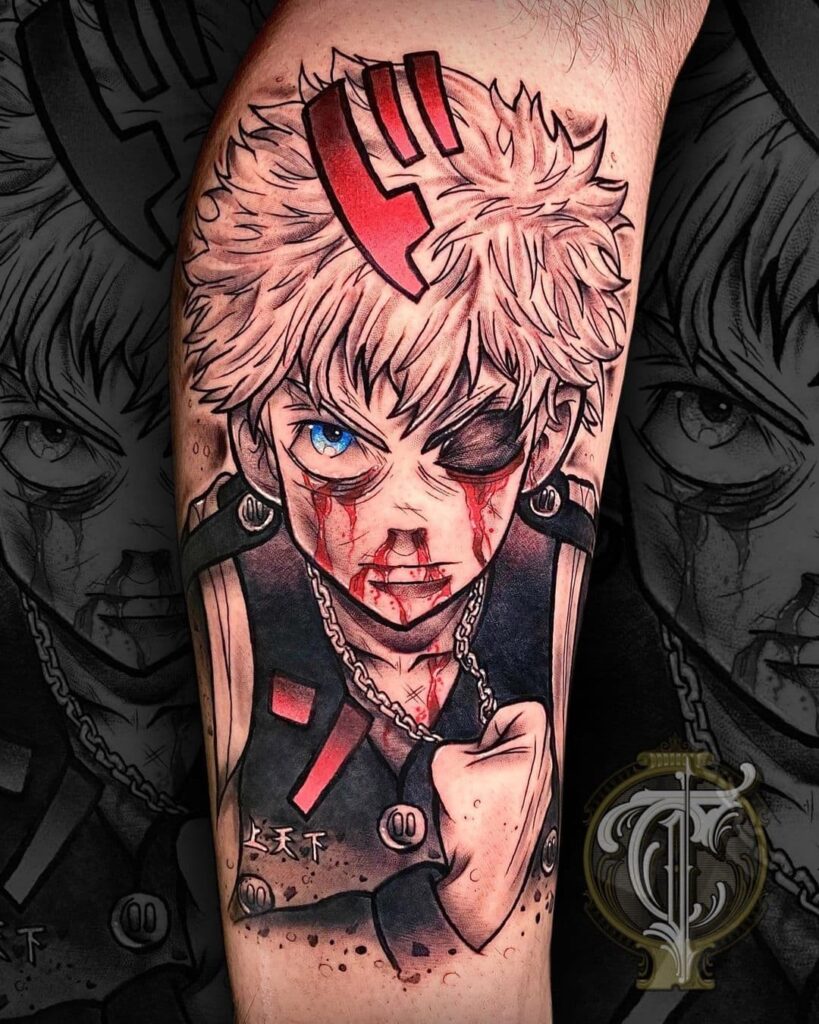 If you're a fan of Tokyo Revengers, then you're probably familiar with Takemichi Hanagaki, the show's main protagonist. This character has captured the hearts of many with his relatable personality and unwavering determination. If you're a fan of Takemichi, then this amazing design is a must-have for your next tattoo! The artist has truly outdone themselves with this beautiful piece. The use of vivid red ink to depict blood, and the delicate black strokes to outline the hair, make for a stunning composition. This design is perfect for those who prefer larger tattoos and want to show off their love for Tokyo Revengers.
If you're interested in other characters from the show, consider getting a tattoo inspired by Hanma and his infamous hand tattoos. The kanji on his left and right hands represent sin and punishment, respectively. These tattoos are a great way to showcase your love for Tokyo Revengers while also expressing your own unique style. Just make sure to choose an experienced artist who can bring your ideas to life.
Still looking for inspiration, then checkout this blog post about tokyo revengers tattoo ideas
feature image from Pinterest – Want your tattoo to look brighter? Try "Tattoo Balm"