Looking to get inked about your favourite boyband that you fell in love with years ago? Then this list of tattoos related to 5sos would be perfect for you.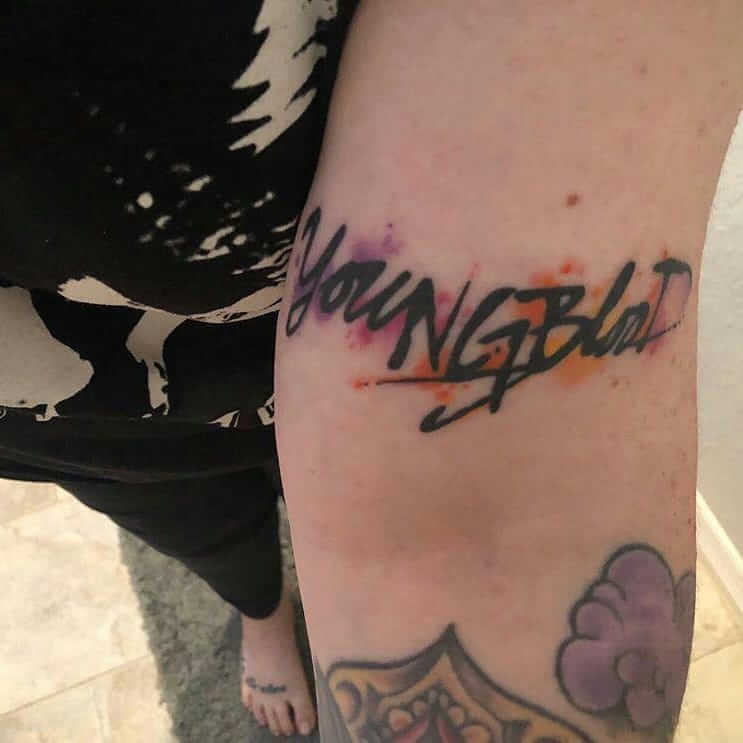 Do you all still remember first coming across 5 Seconds of Summer 7 years ago when their hit song Amnesia broke records worldwide and blared over the speakers everywhere? Surely if you can, then you can also recall becoming a fan almost immediately.
Although teenagers are mostly associated with boy bands in general, 5 Seconds of Summer had attracted fans of all ages across the world with their music and charms. The members of the band themselves have several tattoos, Calum being the one to sport the most- one he got with his friend Roy during the Bali tour (staying back there because he lost his passport), a bird feather and a moon design (his first tattoo), a Scottish thistle design and a horseshoe design that apparently brings him "constant good luck" as well as the popular X tattoo of Michael relating to the necklace charm of the main character in the game Final Fantasy X.
This October, if you want to share their love for tattoos as well as show off your love for the boys and undergo a tattoo transformation, especially with Luke Hemmings stealing the hearts of millions, getting a small part of your skin inked might be the way to go. Owing to their gratitude for Liam of One Direction because Liam paid for their first tattoos on the same day (since they didn't have their parents' supervision), you can turn to your loved band 5 Seconds of Summer for ideas inspiration for your first one. Once you're familiar with how getting tattoos work and have selected your perfect design, convince your parents and you're all set.
The Classic 5sos Logo Design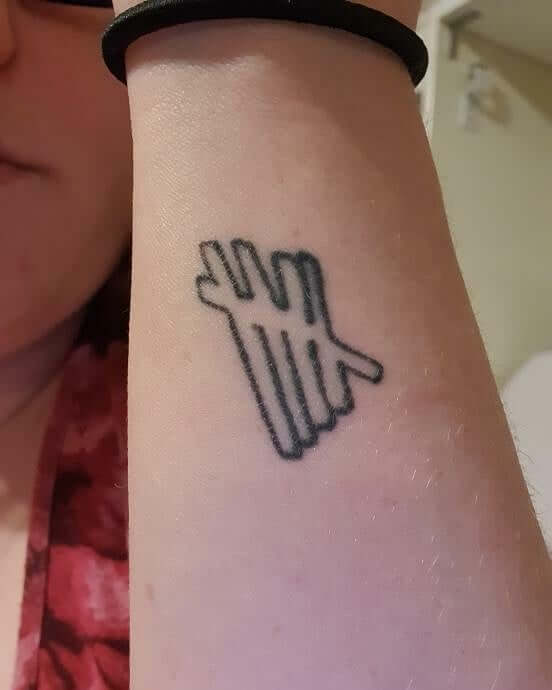 This was the first tally mark logo 5sos came up with that says the number 5 but later had to change this sign due to copyright issues by another brand, to avoid losing services and affiliate partnerships. This sign became a fan favourite and a popular idea for a design. This is a simple line art blackwork that you can get anywhere and in any size in order to show off your fan status.
The Quintessential Blackwork 5sos Logo Tattoo
Although it might not represent your favourite member like maybe Luke Hemmings, it does represent the band itself in a much more fuller sense. This design is simple blackwork, differing from the previous one by the fact that the black ink fills the entirety of the design and it would be great for first-timers as it does account for the fact that blackwork tattoos cause considerably fewer complications.
An Amnesia Inspired Tattoo Design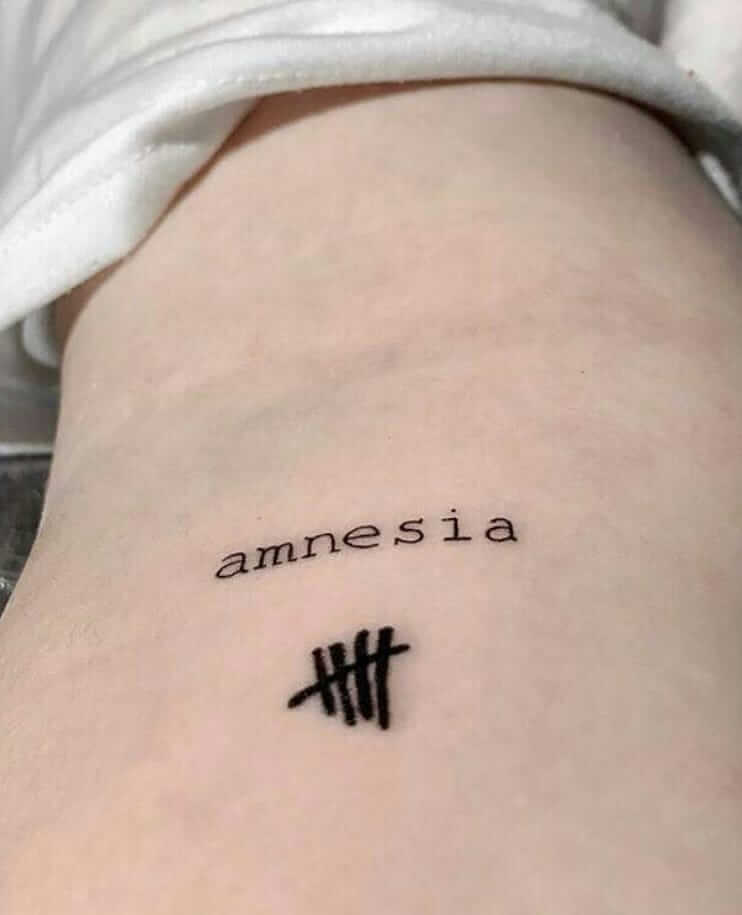 As you guys already know, Amnesia, which came out in 2014 was the big break that spread the name of 5sos all over the world. Luke and the other guys have previously said how getting musical tattoos have helped them stay grounded, and this simple blackwork might be a great idea to get tattoed and pay respect to your favourite song and the logo of the band- you can come up with an original font and get this anywhere on your body.
A 5sos Album Art Design
Luke had always said that their music resonated with how people love people, with this release on their Twitter account and their album Calm that was released last year inspired this minimal letter design that simply spells out CALM. This would be a great idea if you're getting inked for the first time and you can get this design anywhere besides your neck, like your arm, ear or back.
A 5sos Album Inspired Heart Tattoo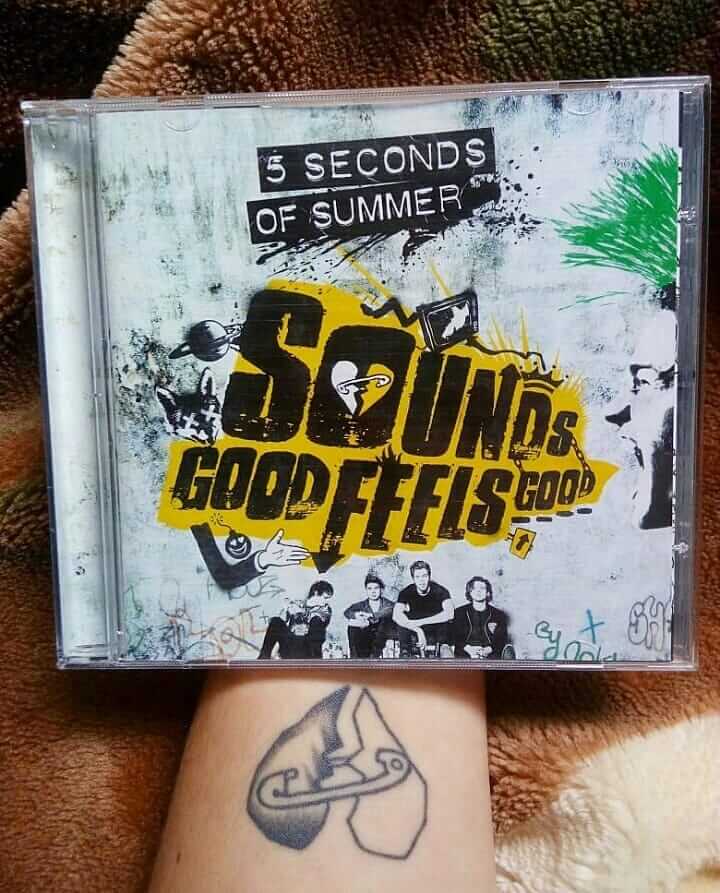 Take a look at this SGFG album inspired design that is so unique and will make you feel alive again, despite any dark concepts. This design showcases a simple blackwork where a safety pin holds the broken pieces of the heart together- the light gradient shading on one piece of heart really adds life to this design.
The Undefeatable SGFG Album Tattoo
This heart design that 5sos had inspired had become a favourite among fans and in this arm tattoo, instead of shading the other broken piece, they have made it fully black and left the other one blank. You can even liven up your minimal design by adding a quote by Ashton or Luke from some article or add another symbol, like Michael's X that he keeps putting everywhere, even his guitars.
A 5sos Member's Quote Inspired Tattoo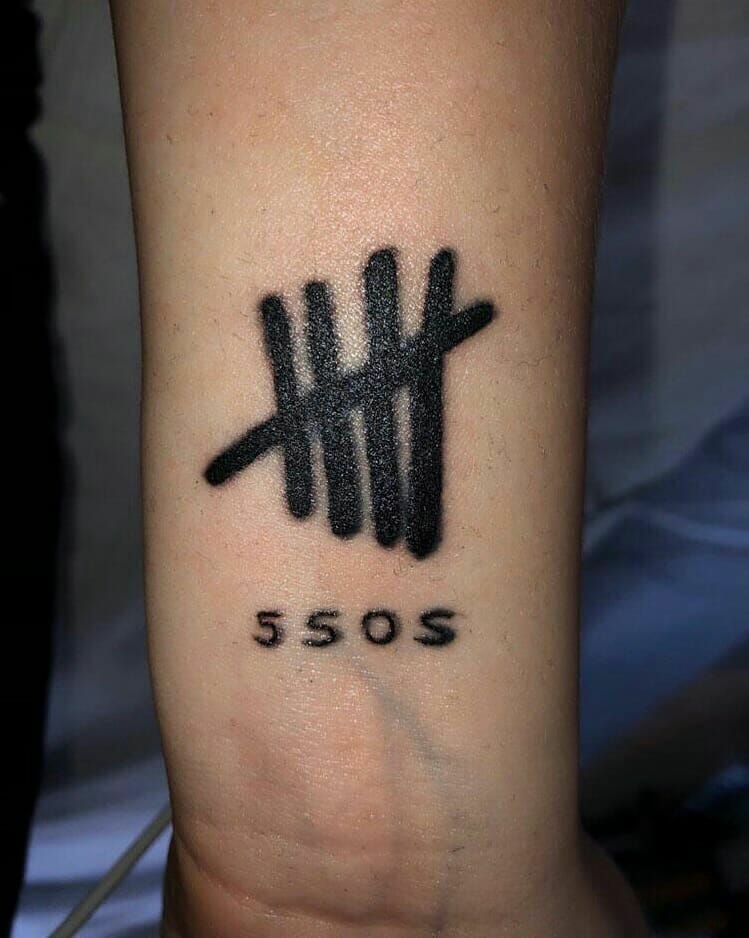 It's time to break away from the general song name or logo and go for famous dialogue or a quote by your favourite member which will also sell. This 5sos Michael tattoo tells us of Michael's famous quote of wanting another slice of pizza that became an inside joke in the fandom-this blackwork design on arms is a bit bigger in size but is primarily line art and the dots on the crust are very nice details and you can switch up the font as well as the size of the entire design according to your supposed taste.
A 5sos Song Tattoo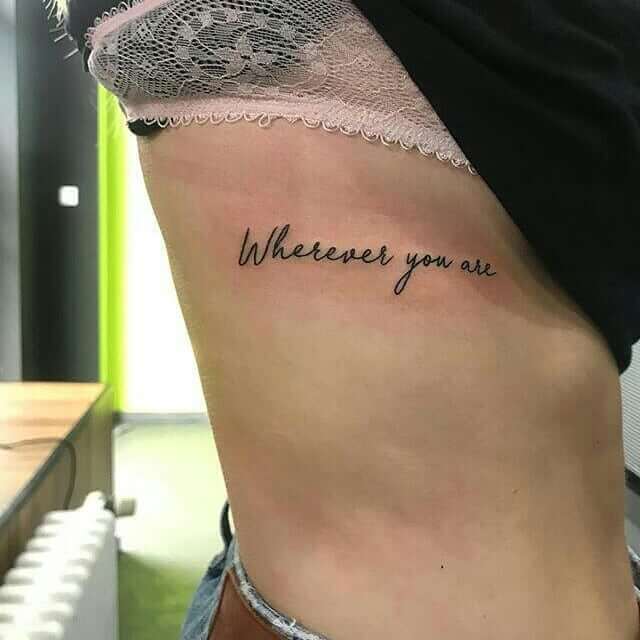 Paying tribute to songs are a great idea for tattoos and this one song, very special to Ashton might make for a good idea for a tattoo. 5sos released this back in 2014 and this simple lettered design will be a perfect choice for first-timers and will definitely show your love and adoration for the guys.
A Unique 5sos Symbolical Design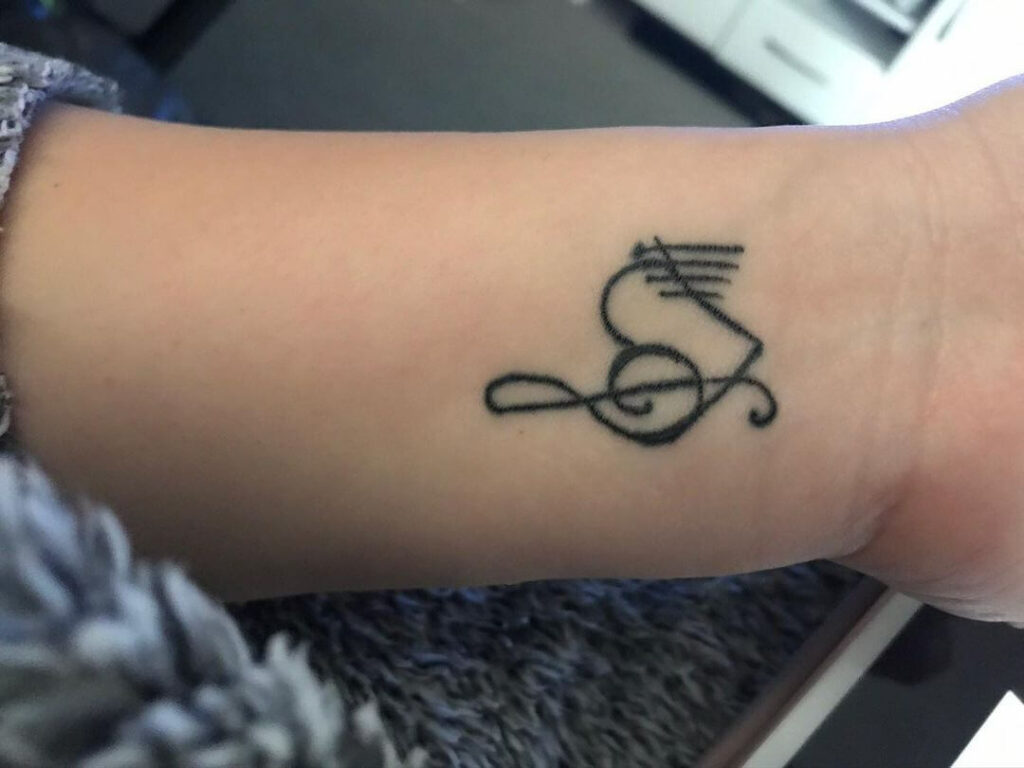 This unique design combines a heart, a musical note and the tally logo of 5 Seconds of Summer and purely going by the analytics, it's three combined into one in this minimal blackwork lined design- the heart representing your love for the guys, the note to represent their music and finally their logo to represent the band itself. This creative design will definitely be a sell-out.
A 5sos Lyrical Tattoo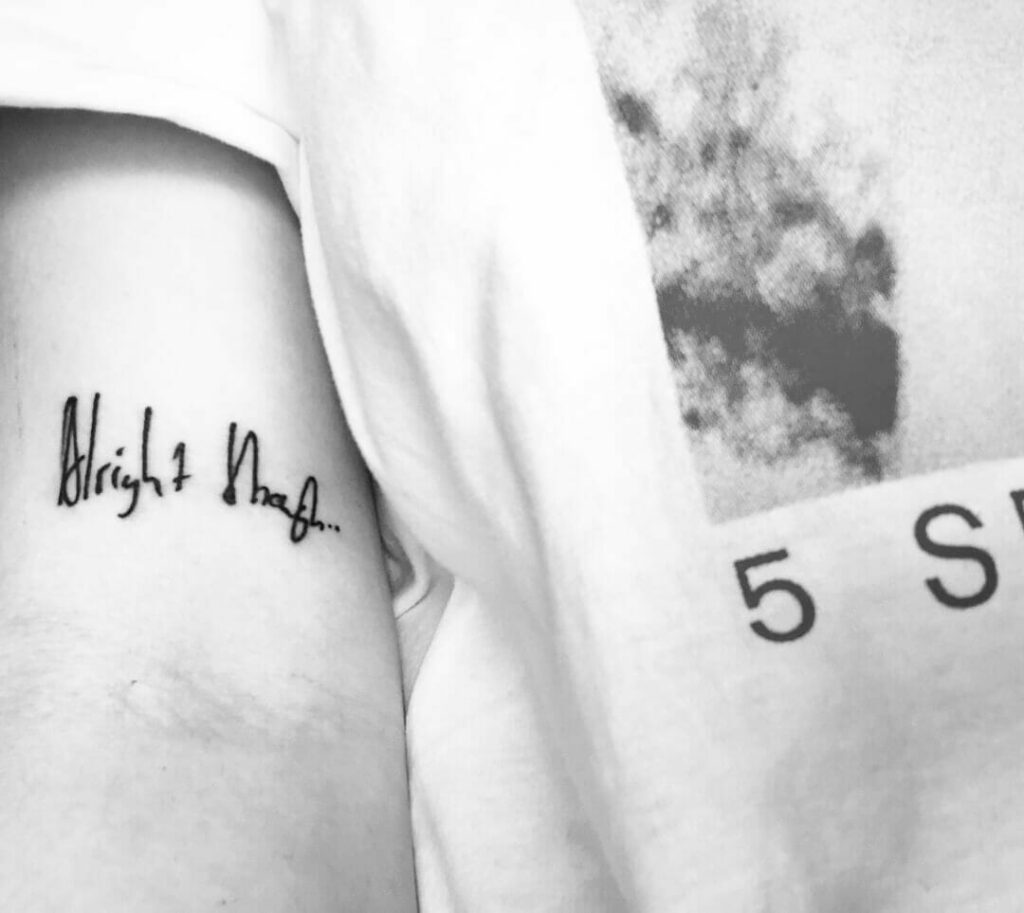 If you're looking for a tattoo transformation, call up your tattoo artist, 5sos design ideas are ready here. Going to analytics again, "I'm alright though" is changed from "we're alright though"- the original lyrics from their song "She's Kinda Hot"(2015). This simple black font design is done in a cool font and to break it simply, means that as a fan you're alright because of the support from your idol. This is a very cool and chic idea that you can opt for.
Do you miss your favourite idol since that last visit on their London tour away from your hometown? Do you want to undergo a tattoo transformation to proudly claim your love for the boys? Check out this 5sos tattoo roulette and pick your favourite.
Be it a Luke design, or a quote or a lyric or their logo, 5sos tattoos have their own way of shining bright no matter where you get them.
With a 5sos tattoo, sweatshirt, official merch and you're all ready to scream at their tour again. Your 5sos tattoos can also end up as meaningful hood tattoos or maybe your hood neck tattoos can be of 5sos too. If you want to cover up a birthmark, 5sos tattoos, a really minimal or a big one would do wonders as well. So select up to your heart's content and break your no-tattoos spell this autumn!
Feature image from Pinterest – Want your tattoo to look brighter? Try "Tattoo Balm"