Are you looking for ways to take your tattoo to the next level? Look no further than our comprehensive list of tattoo shading ideas! Whether you're going for a black and white or colored tattoo, shading can help create a masterpiece.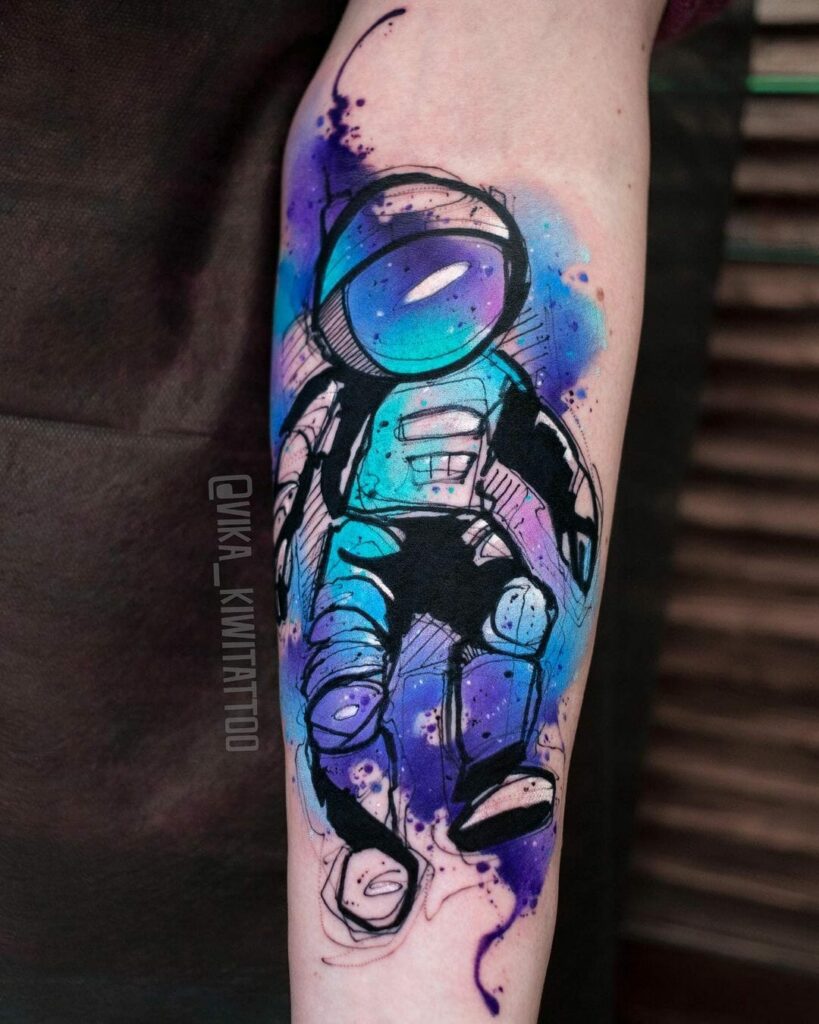 It's the most significant step after completing the linework, whether you're creating small tattoos with details or a large sleeve tattoo with depth. Shading works as a filler in the tattoo, generally in tattoo sleeves to fill out spaces where solid colors may look inappropriate. It's also a helpful technique for tattoo artists to create detailed effects such as sun rays or thick clouds to represent the demanded creation aptly. Before you start illustrating your tattoo, it's important to choose background shading ideas as the tattooing pattern takes place from deep colors to lighter ones. Find your perfect one through our unbelievable list of shaded tattoo backgrounds!
Dramatic Purple Shaded Back Tattoo Background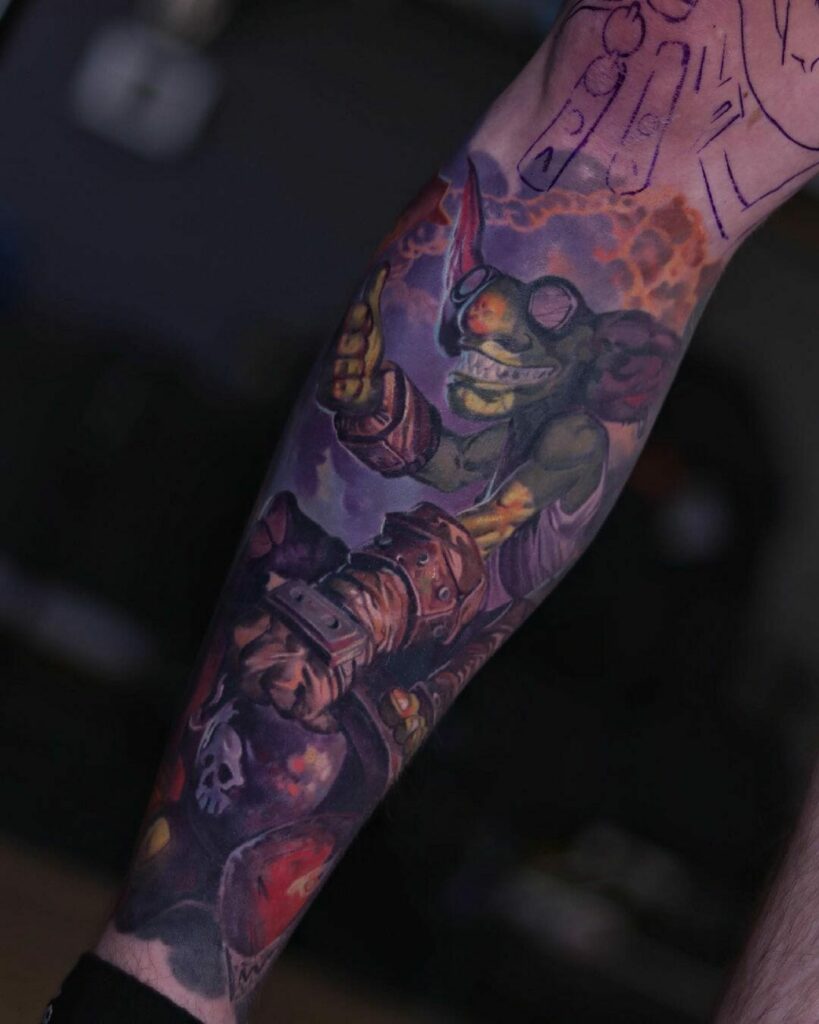 Look no further than this dark-themed sleeve tattoo! The star of the show is a savage-looking goblin, ready to contribute to a despicable cause. But the real highlight of this tattoo is the background. The purple shading creates a perfect night sky, complete with smooth blends and smokey clouds. This technique is perfect for creating dramatic lighting and setting the atmosphere right. If you're looking for a tattoo that will turn heads and leave people talking, this is the one for you!
Realistic Statue With Background Tattoo Designs Shading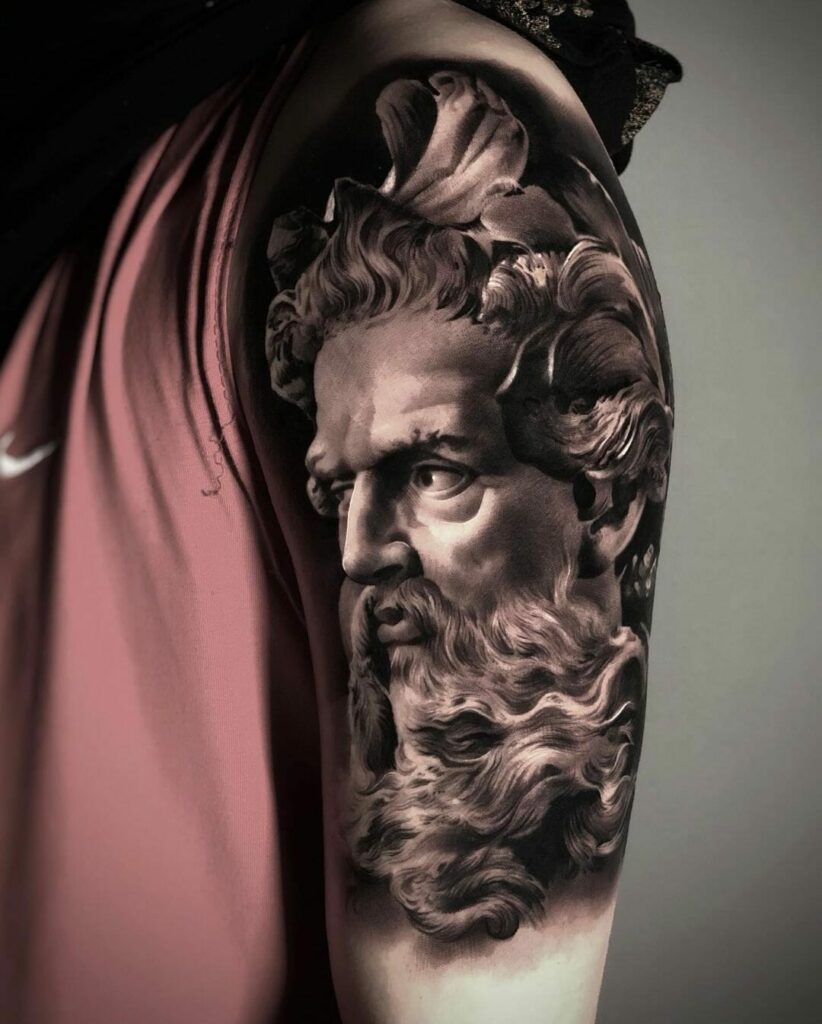 Look no further than the incredible use of shading and highlights in this tattoo! Depicting the smallest fold and crease through ink can be challenging, but shading is one efficient technique that makes it possible. This tattoo stands out among various other popular posts due to its incredible use of shading and highlights. It's an excellent piece worth taking inspiration from. If you're looking to create a tattoo that will turn heads and leave people talking, this is the technique for you.
Tattoo Sleeve Background Shading For Guitarist Skeleton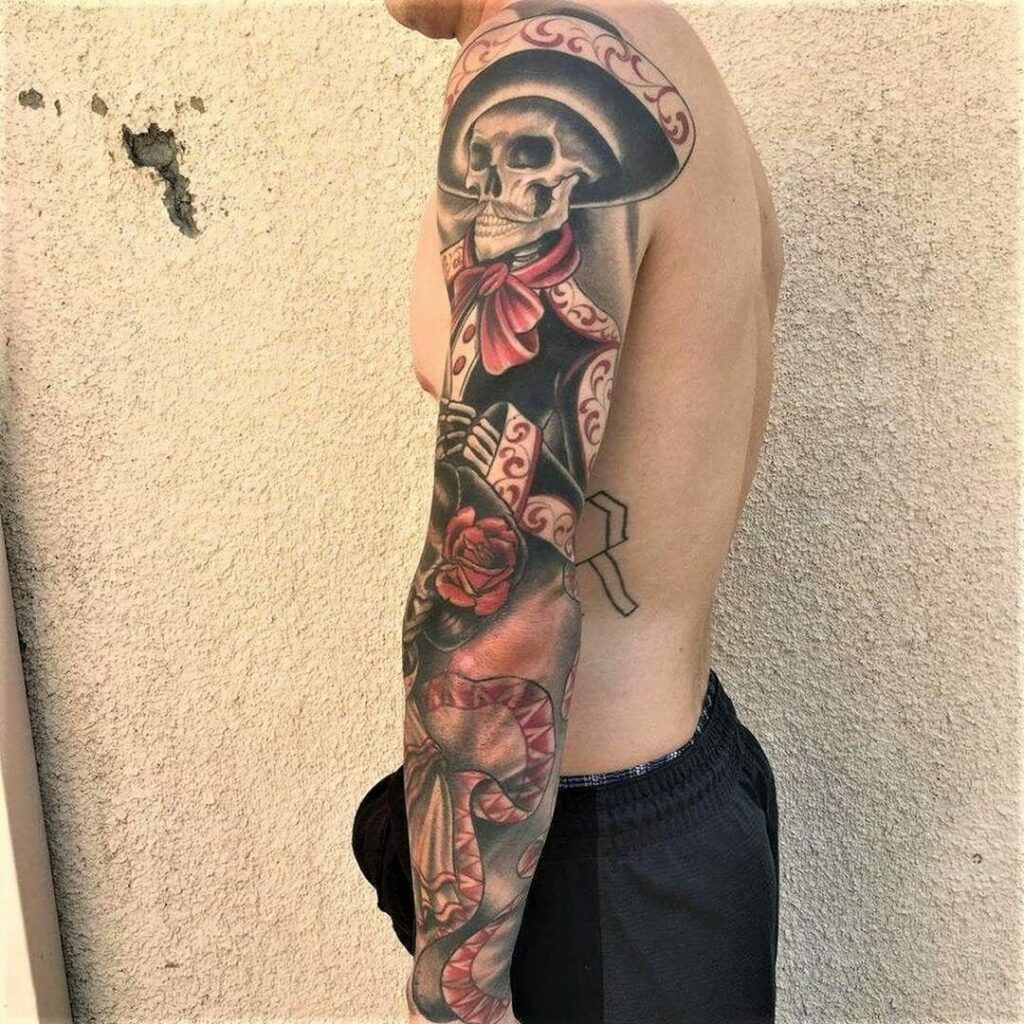 This piece stars in our list of amazingly shaded tattoo ideas. The tattoo uses dual colors to highlight intricate patterns on the illustration, but black takes the lead with its usage on the back as a stage for the fun-looking skeleton. Tattoo ideas, including skulls, work when they have a contrast with skin perfectly, and a black tattoo shading background is just the right canvas. If you're looking for a tattoo that will turn heads and leave people talking, this is the one for you.
Japanese Demon Tattoo Background Shading Ideas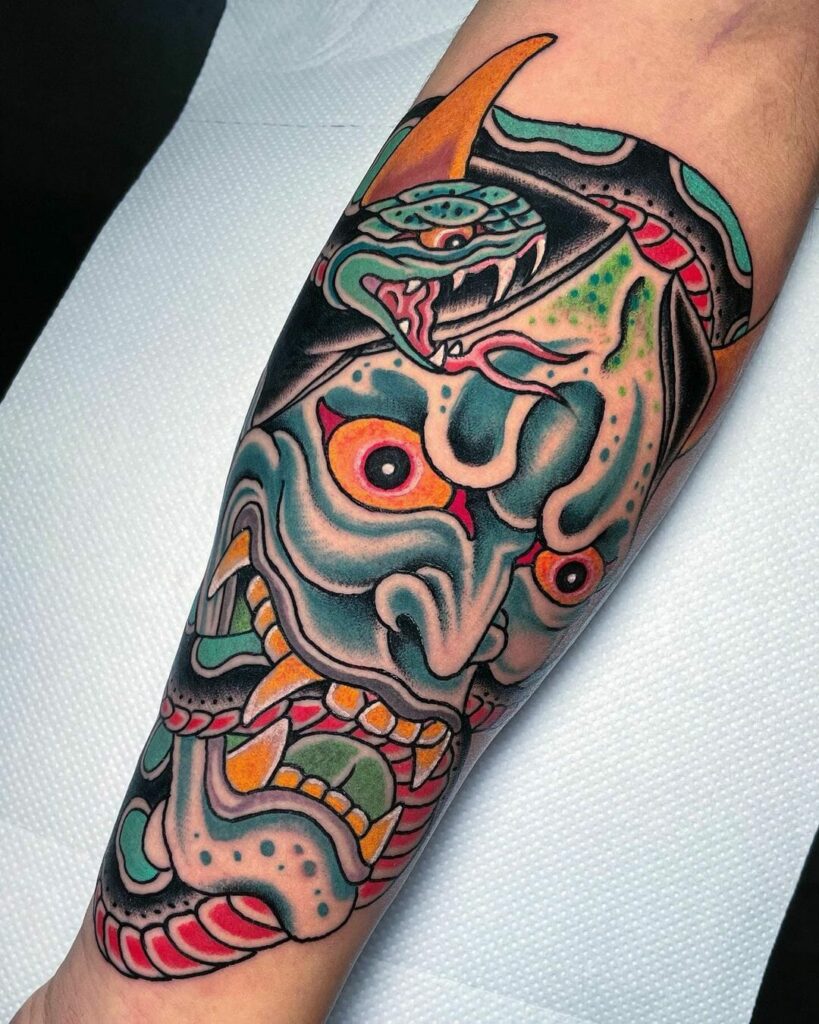 These tattoos capture some of the best tattoo ideas with endless references taken right out of mythological scriptures and folk characters. This scary-looking demon makes for a wonderful tattoo choice with its vibrant color usage and bold outlines. Instead of creating a dedicated shaded background to the sleeve tattoo, the artwork uses shades of blue throughout the artwork for an equally highlighting effect. It's a fresh take compared to a bold tattoo created out of solid colors.
Shaded Clouds Tattoo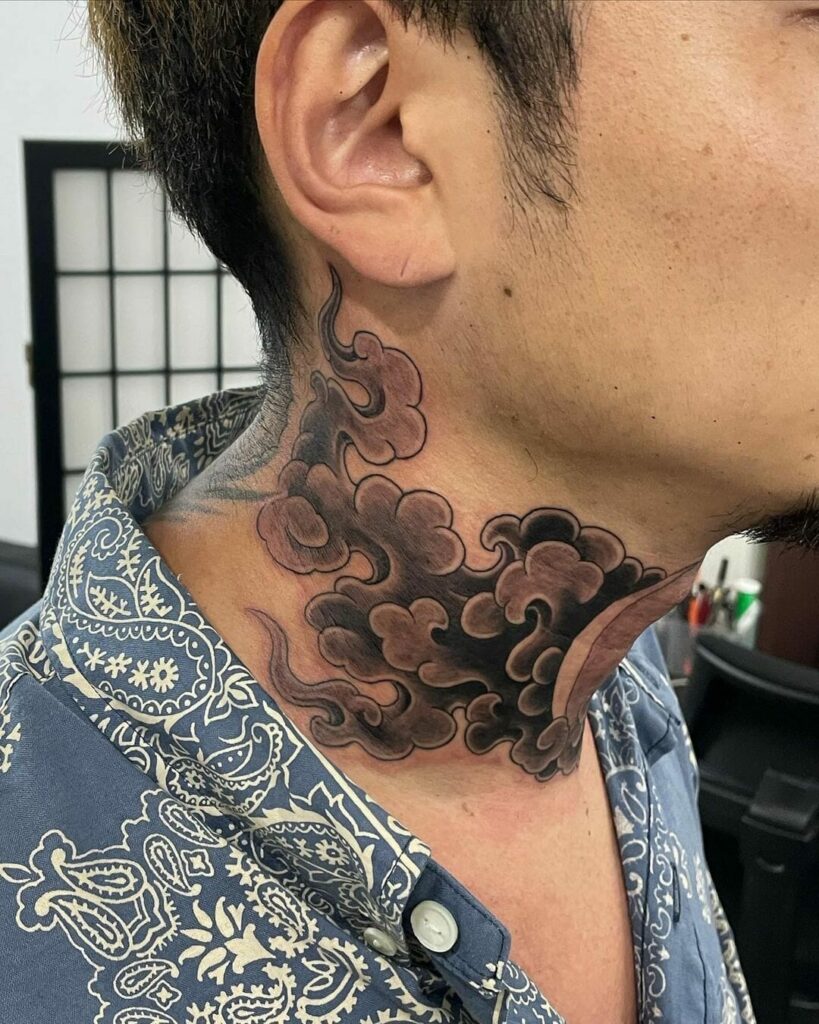 Tattoo background shading ideas color artworks with an elevating effect, capable of making any illustration appear better than it already is. For example, simple cloud tattoo drawings might not appear good simply through outlines or solid colors. The shaded effect within the cloud tattoo adds a dramatic flair to the neckpiece, making it just right to star as one of your favorite small tattoos collection.
Colourful Tattoo Shading Background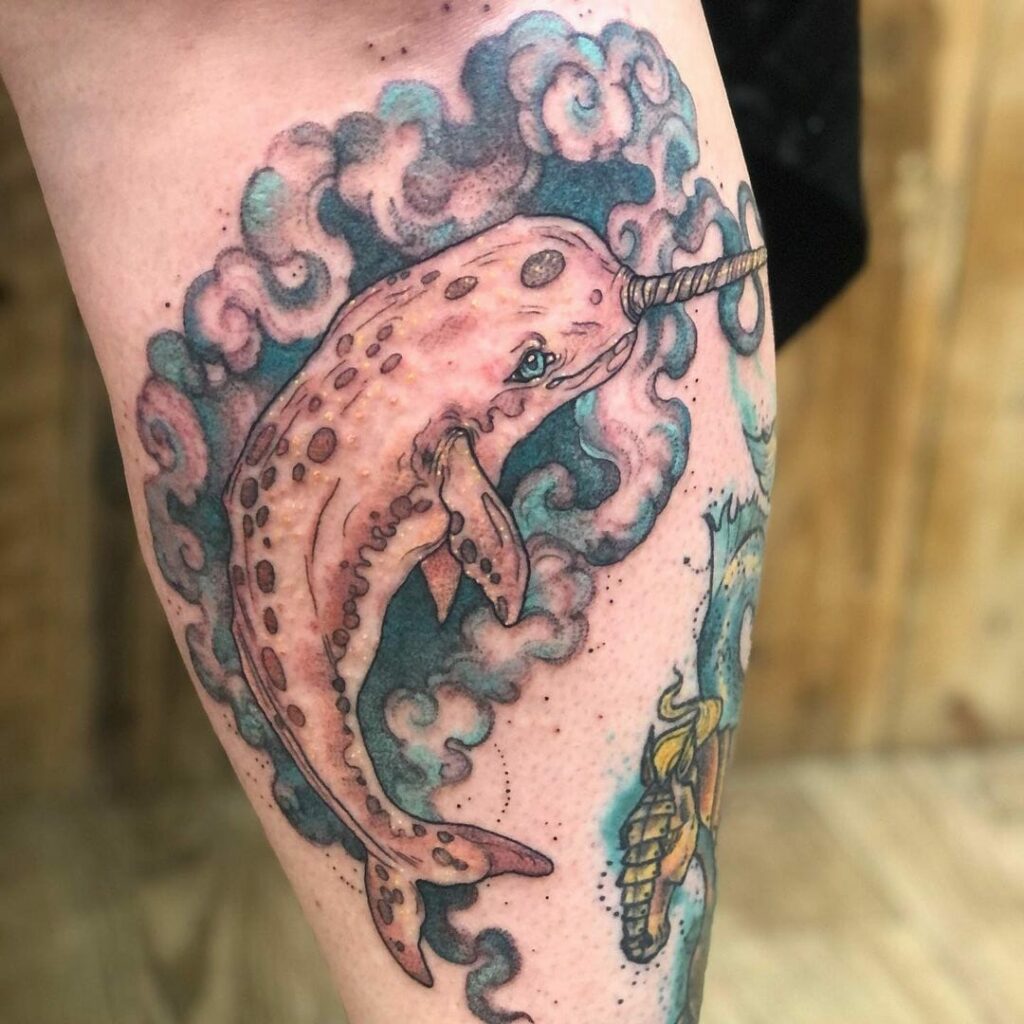 Instead of going along with the basic black ink for shading the background of tattoos, this illustrated piece includes dual tones for the background shading technique. The blend of blue and black creates an amazing canvas for a supposed sea whale playing amidst the rising tides. Two tones work better to convey the feel of the sea; therefore, you might consider using the same technique with different color combinations for your personal ink piece.
Cloud Sleeve Tattoo With Basic Black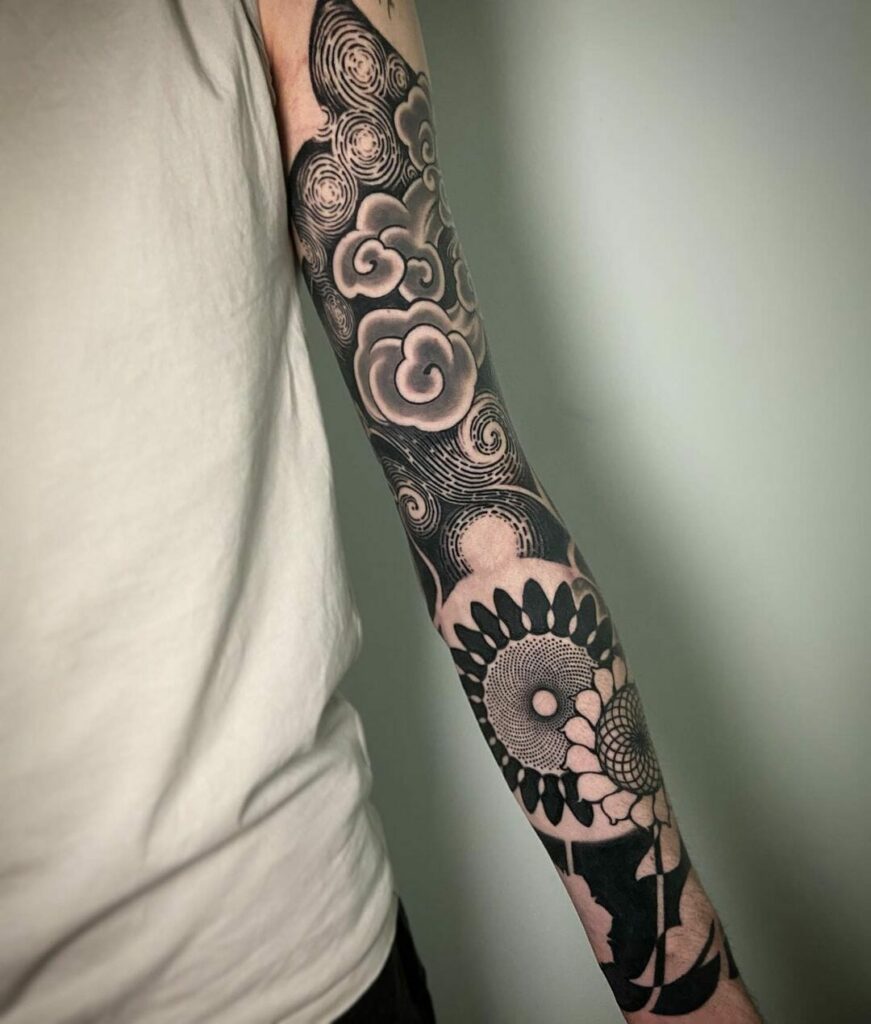 Instead of using a scarcely shaded backdrop for the tattoo, this illustration uses solid colors to fill spaces. Tattoos including solid colors seem to witness a huge rise in the number of people going for it nowadays, so you should definitely give it a try as well.
Floral Shaded Tattoo Ideas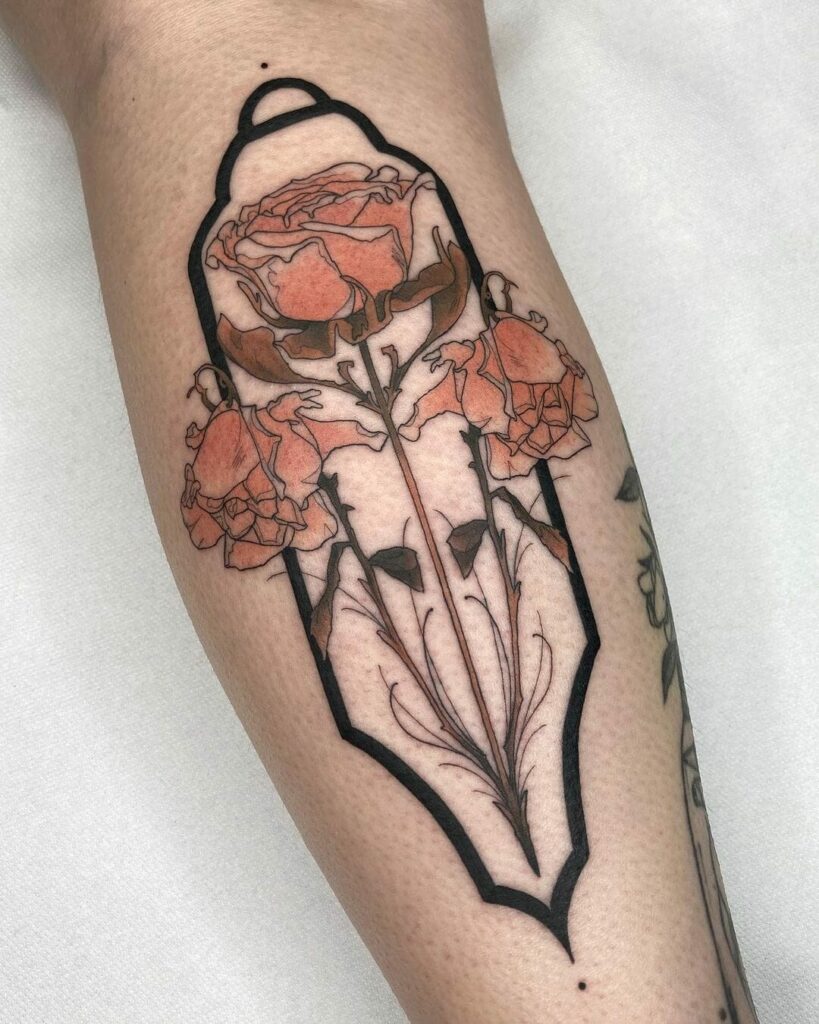 Floral tattoos reign the tattoo domain with their delicate and meaningful illustrations. The sleeve tattoo above contains a similar piece with lightly shaded petals used to replace generic solid color fill for the tattoo. A sleeve tattoo like these hardly needs a backdrop as vibrant colors deliver the needed emphasizing aspect to the entire illustration. Tattoos must include either a shaded background or poignant use of colors, and this one successfully does the job.
Watercolour Based Background Tattoo Ideas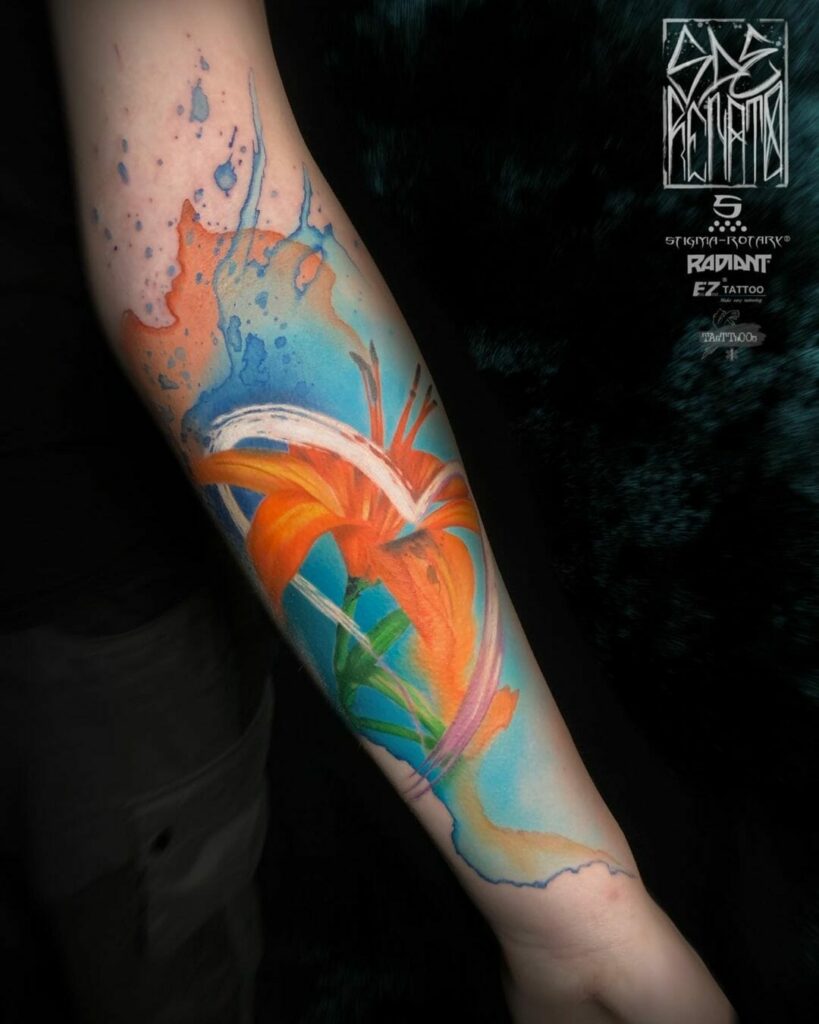 This sleeve tattoo offers a refreshing shift from using dark colors as a shading background for illustrated tattoos to a vibrant watercolor effect for a beautiful crisp addition. Just a few free splashes of colors, and voila! The tattoo appears far more alive than any other creation, probably inscribed on your other sleeve tattoo pieces.
Dedication Piece With Simple Background Shading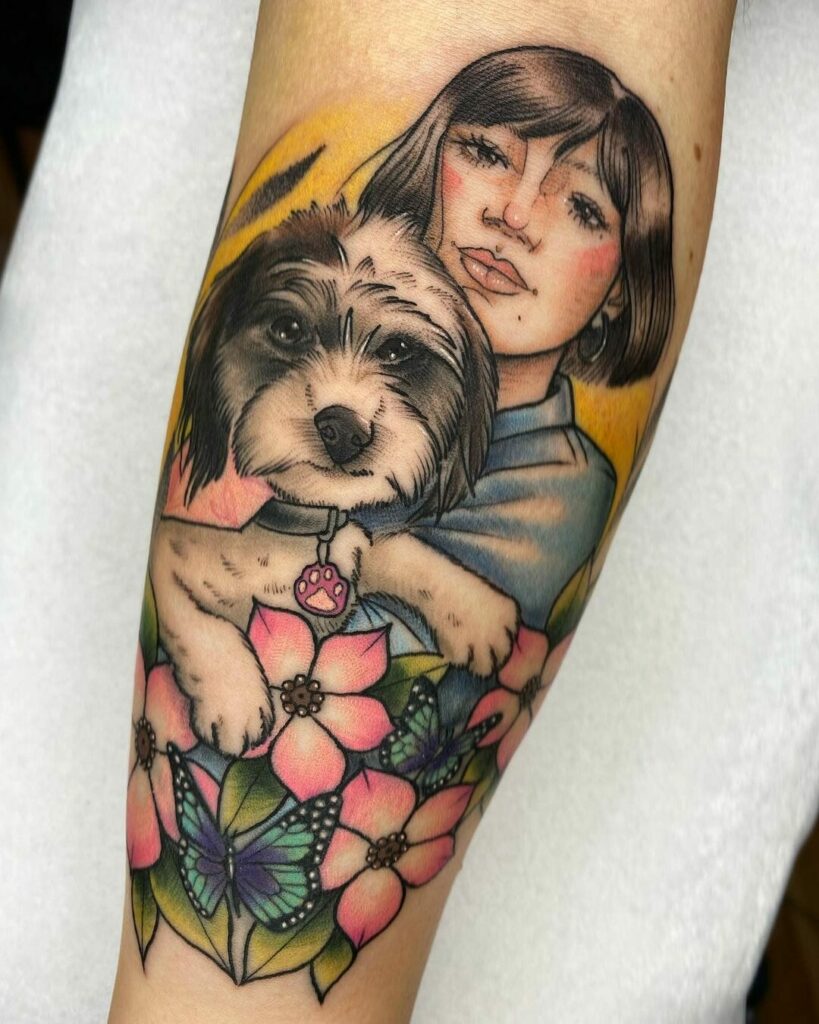 Tattoos can work as a sweet dedication to loved ones. Take inspiration from this beautiful piece to inspire your next nostalgic tattoos with unique background and shading technique. Don't be scared playing with colors; tattoos are meant to be experimented with, so go through all the recommendations and opt for the best choices.
Conclusion
"Overall, tattoos are a beautiful way to express yourself and make a statement. When it comes to placement, it's important to consider the size of the tattoo and how visible you want it to be. For example, if you're looking for something more discreet, you might consider getting a tattoo on your wrist or ankle. On the other hand, if you're looking for something more bold and eye-catching, you might consider getting a tattoo on your back or chest. As for cost, it really depends on the size and complexity of the tattoo. A small, simple tattoo might cost around $50-$100, while a larger, more complex tattoo could cost several hundred dollars or more. It's also important to note that there are some potential negative side effects or risks associated with getting a tattoo, such as infection or allergic reaction. However, these risks can be minimized by choosing a reputable tattoo artist and following proper aftercare instructions."
Feature image from Pinterest
Last reviewed and updated on May 22, 2023