Hey there, fellow Otaku! Are you a huge fan of the anime series Boruto and want to show your love for the show in a unique and permanent way? Well, you're in luck because I've got the ten best Boruto karma seal tattoo ideas for you!
Boruto Uzumaki, the son of the great ninja war hero Naruto, is a character that has captured the hearts of many anime fans. Despite being initially portrayed as a weak and inexperienced ninja, Boruto eventually awakens his true ability – the karma seal. This new power is incredibly powerful and comes with a distinctive mark on his body.
But, it's not just Boruto who has the karma seal, as a powerful villain named Jigen also possesses the ability. Jigen has the ability to control the karma chakra with ease, absorb chakra, and even shorten the lifespan of others with a tap. This mysterious power is unlike anything the old shinobi have ever seen before, and only Jigen knew the truth behind it.
So, if you're looking to pay homage to the series and show your love for Boruto, why not consider getting a karma seal tattoo? These tattoos are a great way to show your appreciation for the series and can be designed in a variety of styles to suit your personal taste. Check out our list of the ten best Boruto karma seal tattoos and get inspired!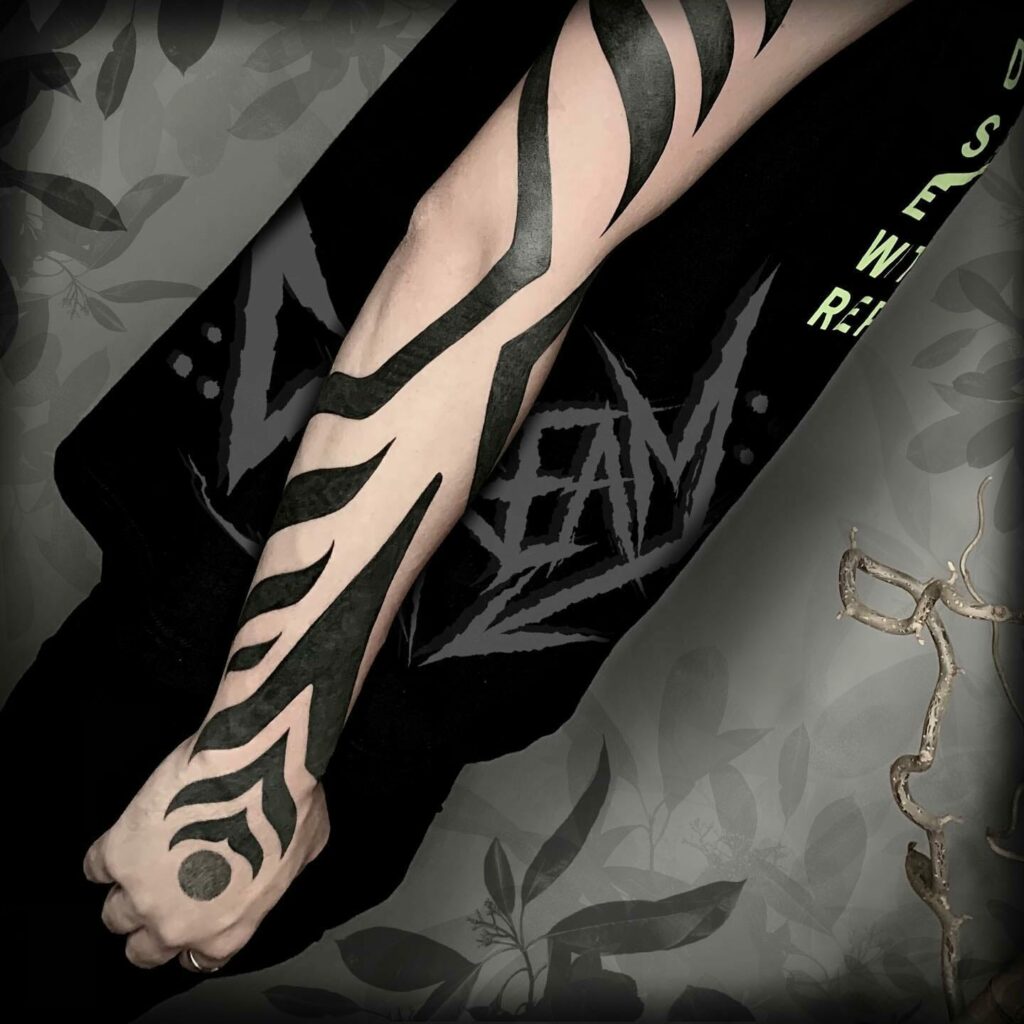 Boruto Uzumaki Karma Seal Tattoo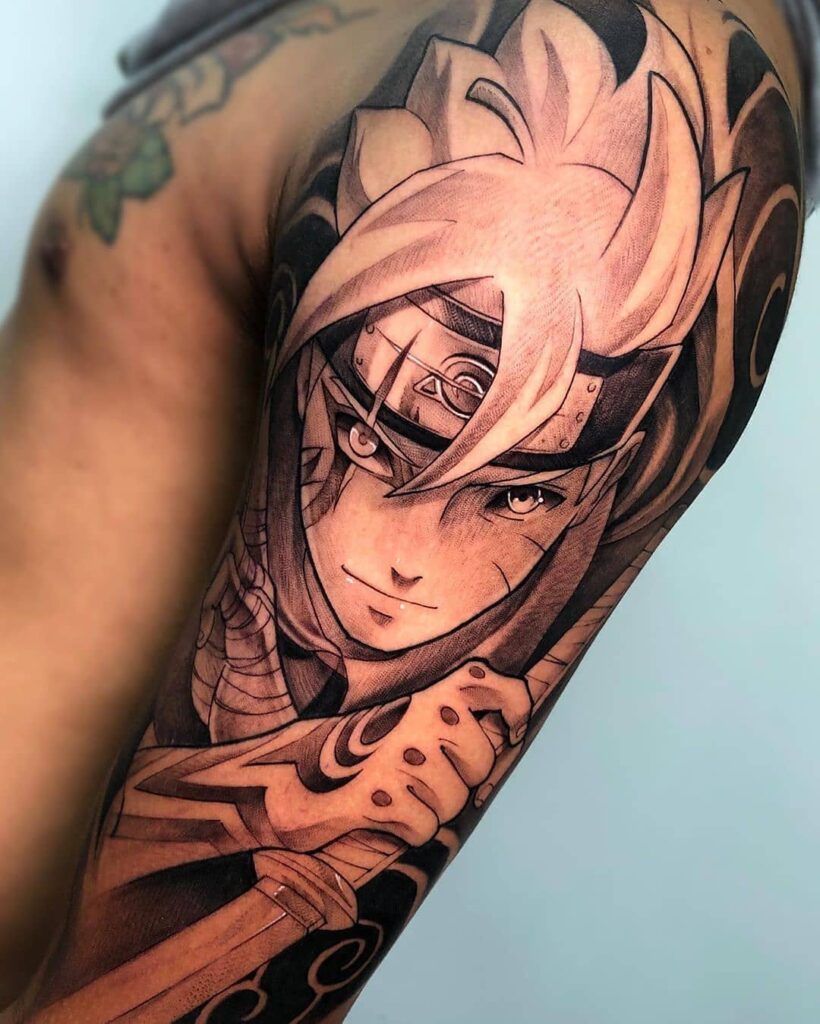 Are you looking for a way to showcase your love for the anime series Boruto? Well, I've got some amazing news for you. I have handpicked the perfect Boruto tattoo with a Karma Seal that you won't be able to resist. This tattoo is a work of art, with precise and intricate details of the Karma Seal's placement on Boruto's body. The artist has truly captured the essence of the anime and manga, making it an authentic masterpiece. And just look at that badass expression on Boruto's face, paired with a stunning short sword in his right hand. Trust me, this tattoo will definitely make a statement and show the world your passion for the series. So why wait? Get your very own Boruto Karma Seal tattoo today!
Colorful Kawaki Karma Seal Tattoo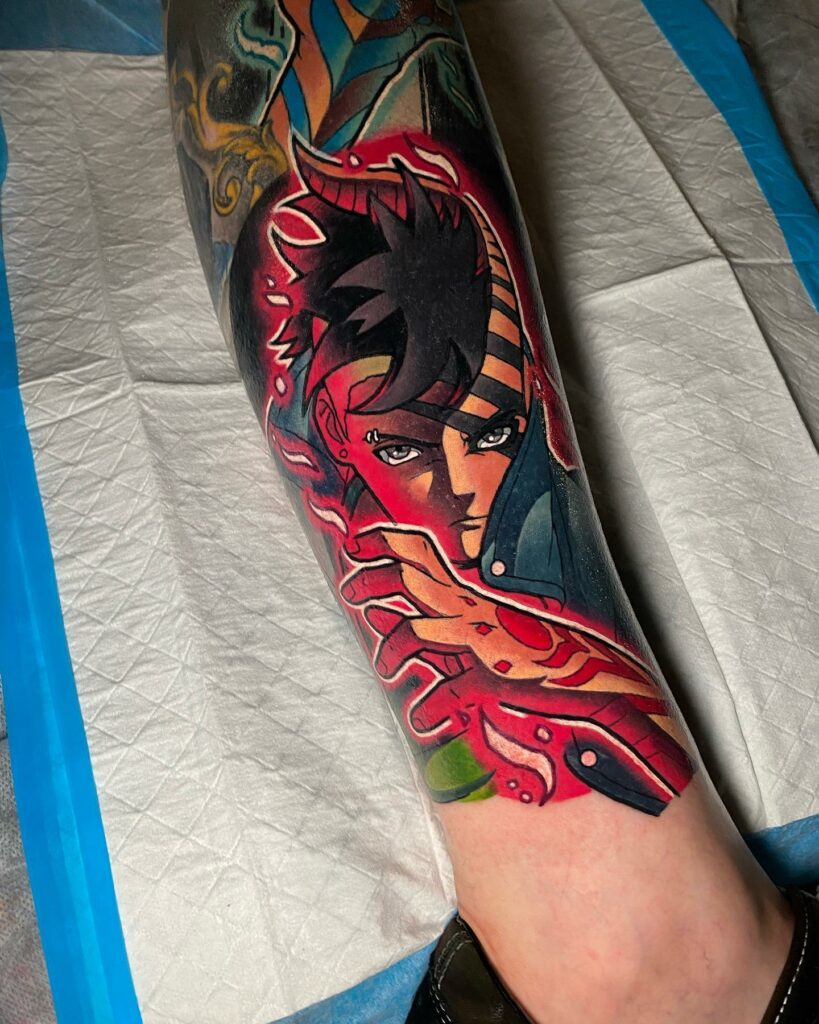 A karma seal tattoo of Kawaki is one of the most unique and attention-grabbing tattoos for Boruto fans. It truly embodies the badass spirit of Kawaki, just like in the anime. When you take a closer look at this tattoo, you'll be blown away by the intricate details and vivid colors. The horn on Kawaki's head is expertly shaded, and the karma seal on his hand pops with a vibrant hue. Additionally, the fiery red aura surrounding Kawaki is a stunning representation of his chakra.
If you're searching for a tattoo that truly captures your love for the series, then this one is a no-brainer. It's a perfect way to showcase your passion for Boruto and ensure that you don't end up regretting your choice in the future. So, what are you waiting for? Get inked with this amazing Kawaki karma seal tattoo today!
Kawaki Boruto Karma Seal Tattoo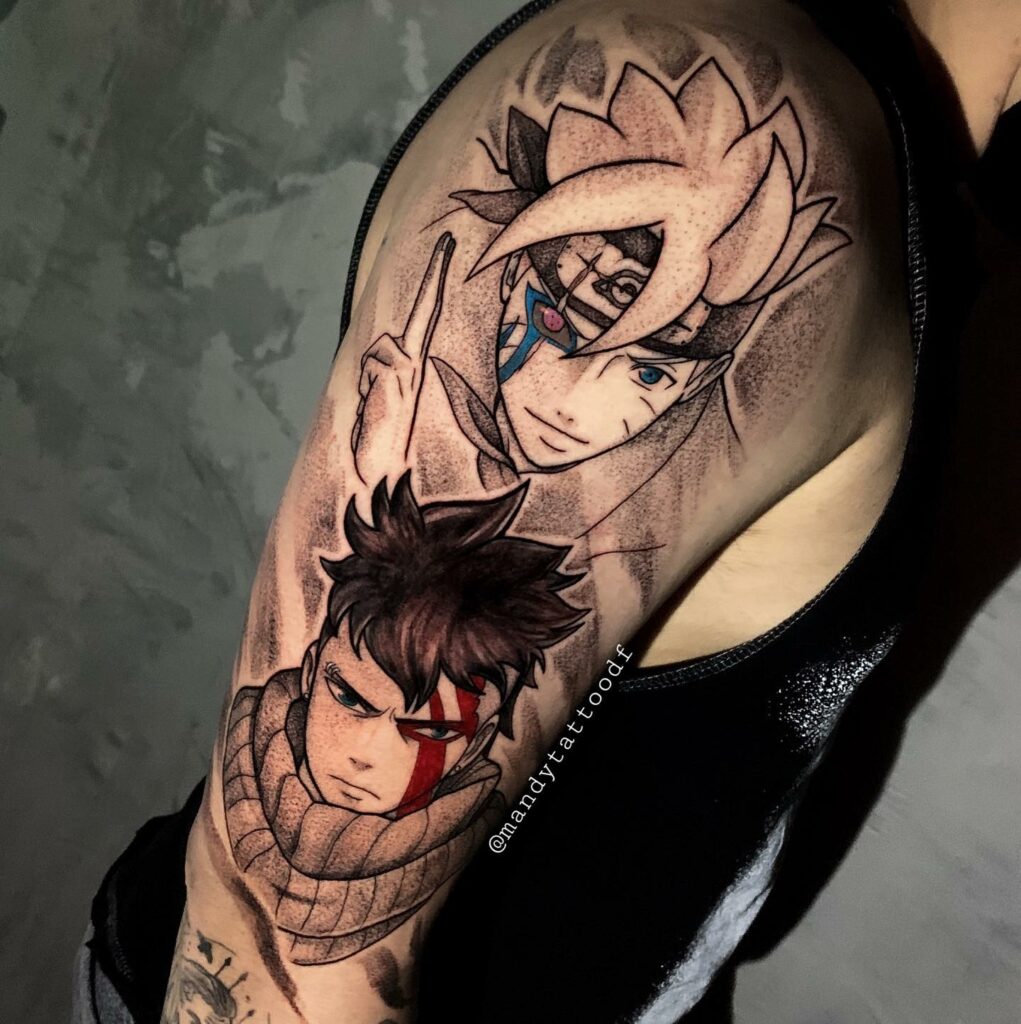 Are you a fan of the bond between friendly rivals in the world of anime? If you're a Boruto fan, then you'll absolutely love this special tattoo that captures the dynamic between Boruto and Kawaki. One glance at this tattoo and you'll be transported to the world of these two iconic shinobis, each with their own unique flair.
Boruto is depicted with a fierce determination, with his full awakened karma on full display. Meanwhile, Kawaki is shown to be just as fierce, radiating power and intensity. This tattoo truly captures the essence of these two legendary characters and their intense rival bond.
So, if you're looking to showcase your love for Boruto and Kawaki, consider getting this tattoo. Trust us, it's an epic way to pay homage to two of the greatest anime characters of all time!
Boruto-Naruto Karma Seal And Sage Tattoo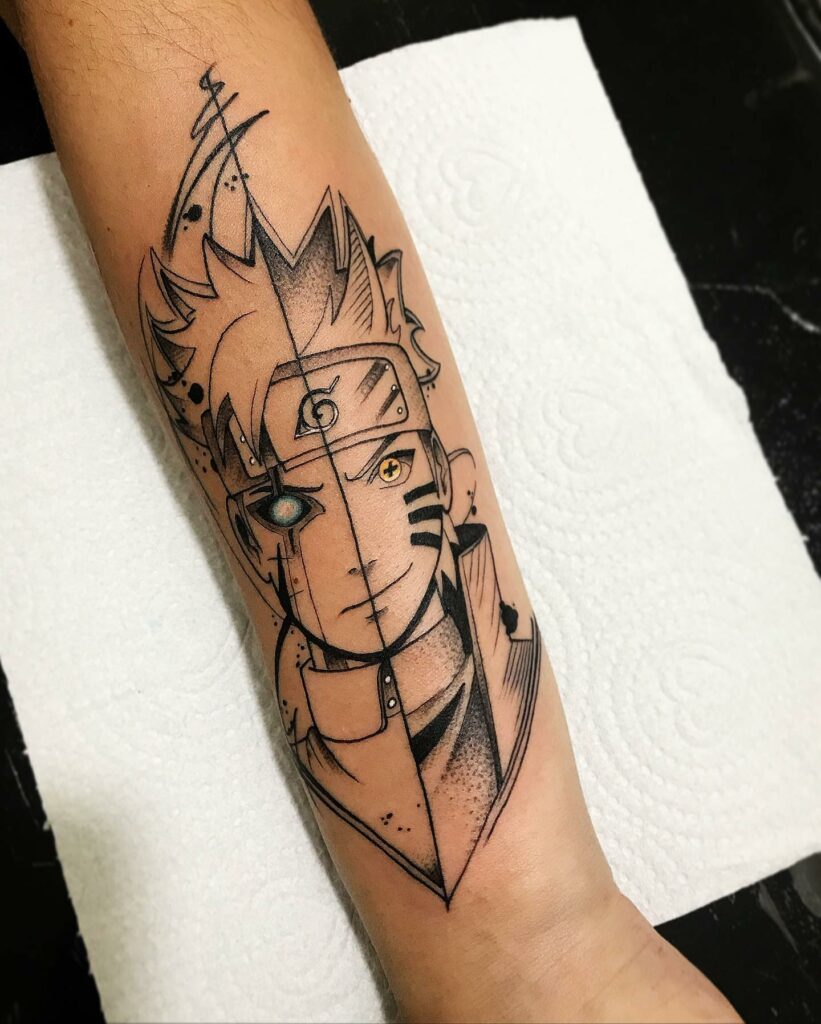 If you're a fan of the anime world, then you know just how special the bond between a father and son can be. That's why this Boruto and Naruto tattoo is such a fantastic choice for any anime lover. The tattoo features half of Boruto's face with his signature Karma seal and half of Naruto's sage mode, both drawn on the hand for an eye-catching display. What makes this tattoo truly unique is the striking resemblance between the father and son, with every minute detail expertly captured. The different expressions of both characters in their eyes are also beautifully depicted. If you're looking to show off your love for Naruto and the sequel series, then this bonding tattoo is definitely worth considering.
Colorful Jigen Karma Seal Tattoo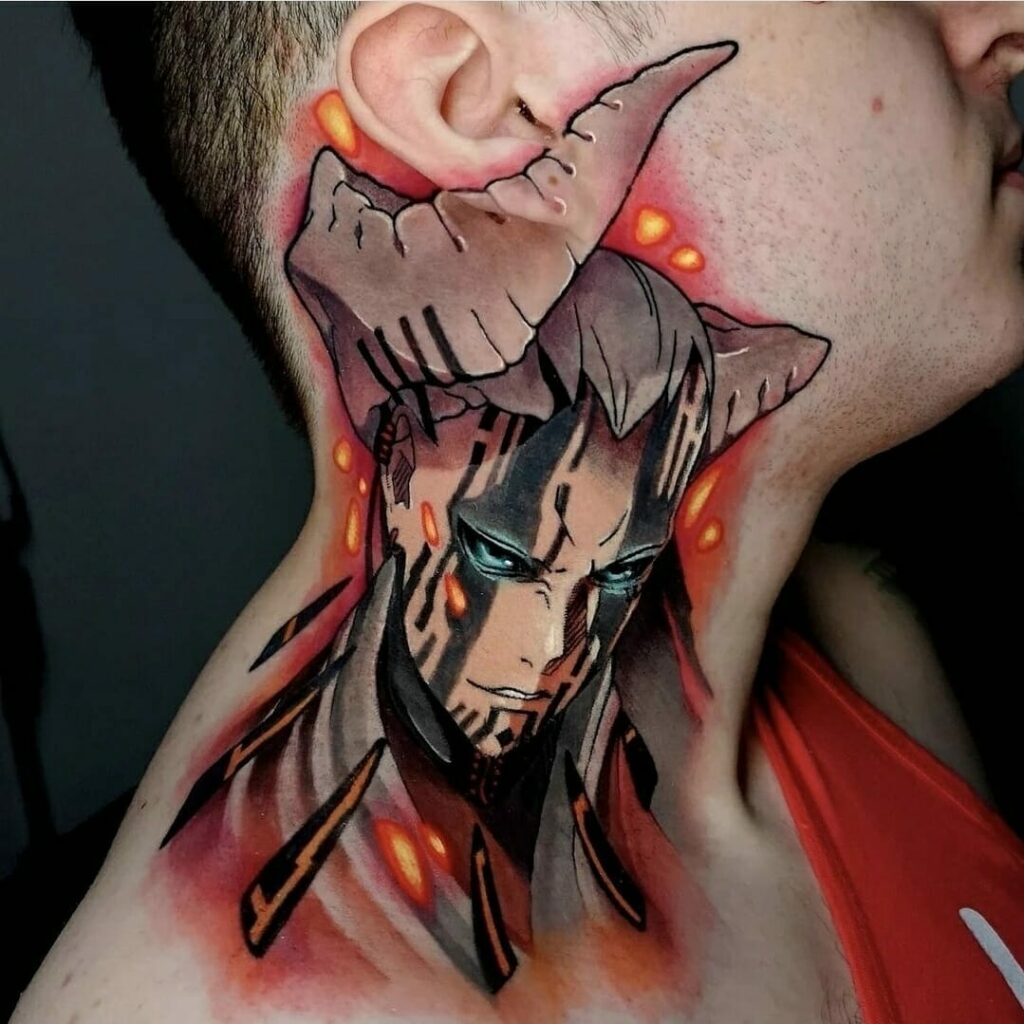 The most shocking thing that happens in Boruto is when Jigen defeats the two powerful shinobis, Naruto and Sasuke. Undoubtedly, Jigen is the most powerful villain shown so far. This tattoo reflects the true colorful evilness of Jigen. This tattoo is on the side of the neck, which means people can't ignore this art's true beauty anymore, nor can your clothes hide it. This tattoo is definitely more beautiful than the manga because it is more realistic. The horns and evil face with blue eyes are simply irresistible.
If you're a fan of the anime series Boruto, then you know just how intense and powerful Jigen can be. Jigen's defeat of the two legendary shinobis, Naruto and Sasuke, was certainly a shock to everyone, making him one of the most impressive villains in the series. This Jigen tattoo on the side of the neck is a true masterpiece, showing off the villain's colorful evilness in a striking and unforgettable way. With its placement on the neck, you'll never be able to hide this work of art, even when wearing clothes. The tattoo is even more beautiful than the manga, as it brings Jigen's horns and evil blue-eyed face to life in a way that is truly mesmerizing. If you're a fan of villains and want to show off your love for the most impressive one in the series, then this Jigen tattoo is the perfect choice for you.
Karma Seal Hand Tattoo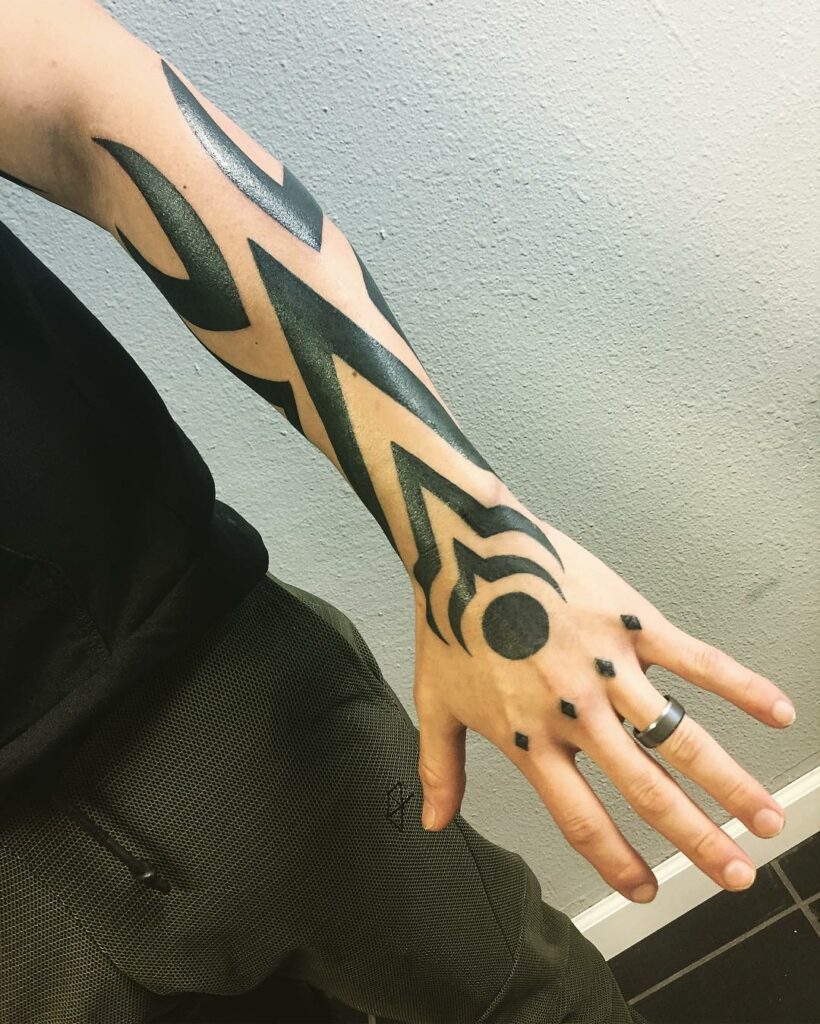 Are you on the hunt for a way to show off your love for the anime? Look no further, because the Karma Seal tattoo is just what you need! This authentic replica tattoo is a true masterpiece, expertly carved in the deep, rich black that truly represents the essence of the Karma Seal. Placement is key with this tattoo, and the hand is the perfect canvas to showcase its beauty. And thanks to the talented tattoo artist, every intricate detail has been captured with precision, ensuring that this tattoo will quench your thirst for all things Boruto.
Creative Colorful Karma Seal Sharingan And Rinnegan Tattoo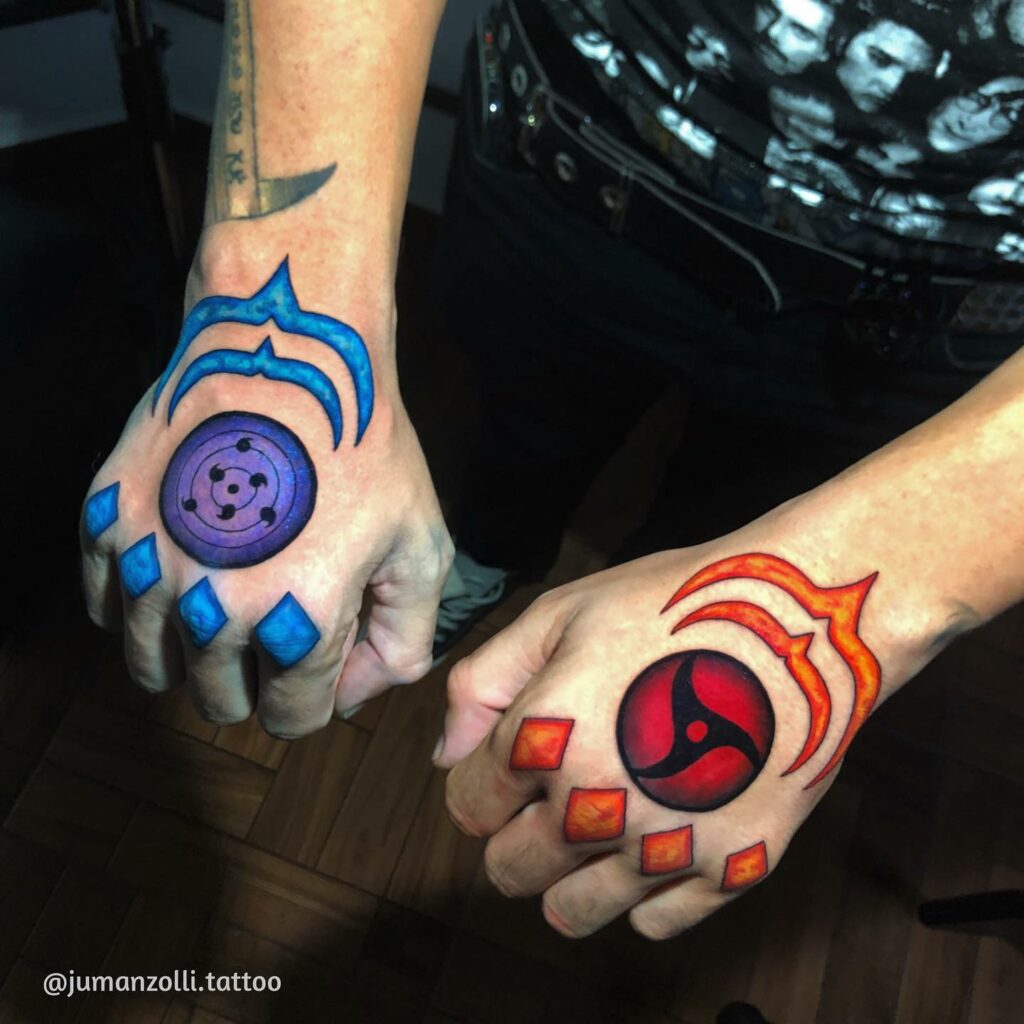 If you're a fan of both Naruto and Boruto, then this hybrid tattoo is just for you. This masterpiece merges the iconic karma seal from Boruto with the legendary Sharingan and Rinnegan from Naruto. It's the perfect tribute to the beloved characters of both series, especially Naruto and Sasuke, who still play a vital role in Boruto. The combination of these three symbols is simply creative and the colors are expertly blended, making this tattoo a true work of art that will stand out on any part of your body, but especially your hand. If you're feeling nostalgic for Naruto, this tattoo is a beautiful way to keep his legacy close to your heart.
Kawaki's Full Body With Karma Seal Tattoo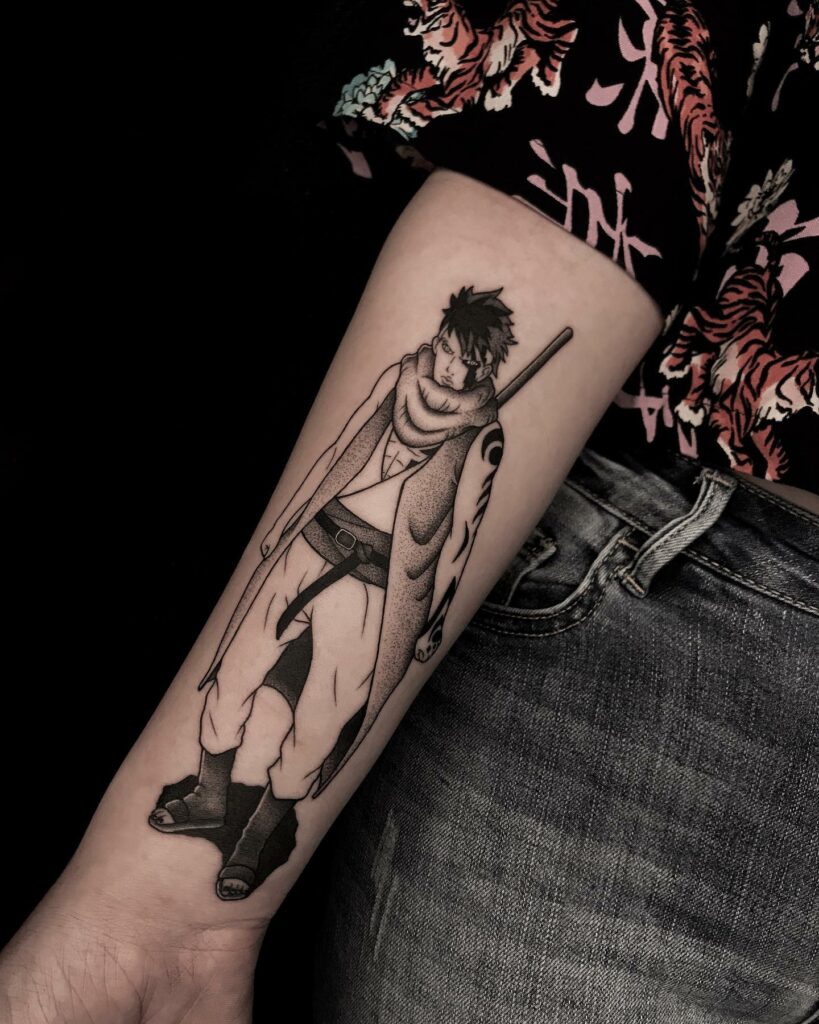 If you're a fan of the character Kawaki from Boruto, you'll love this tattoo! It captures the unique aura that Kawaki has, with his body holding a sword on his back and his stylish clothing with the Karma seal on his hand and face. This tattoo is designed to fit the hand perfectly, adding a touch of cool to your style.
If you're looking for a tattoo that won't give you any regrets, this one featuring Kawaki is a great choice. It's stylish, eye-catching, and perfectly captures the character's unique essence.
Half Body Kawaki Boruto Karma Seal Tattoo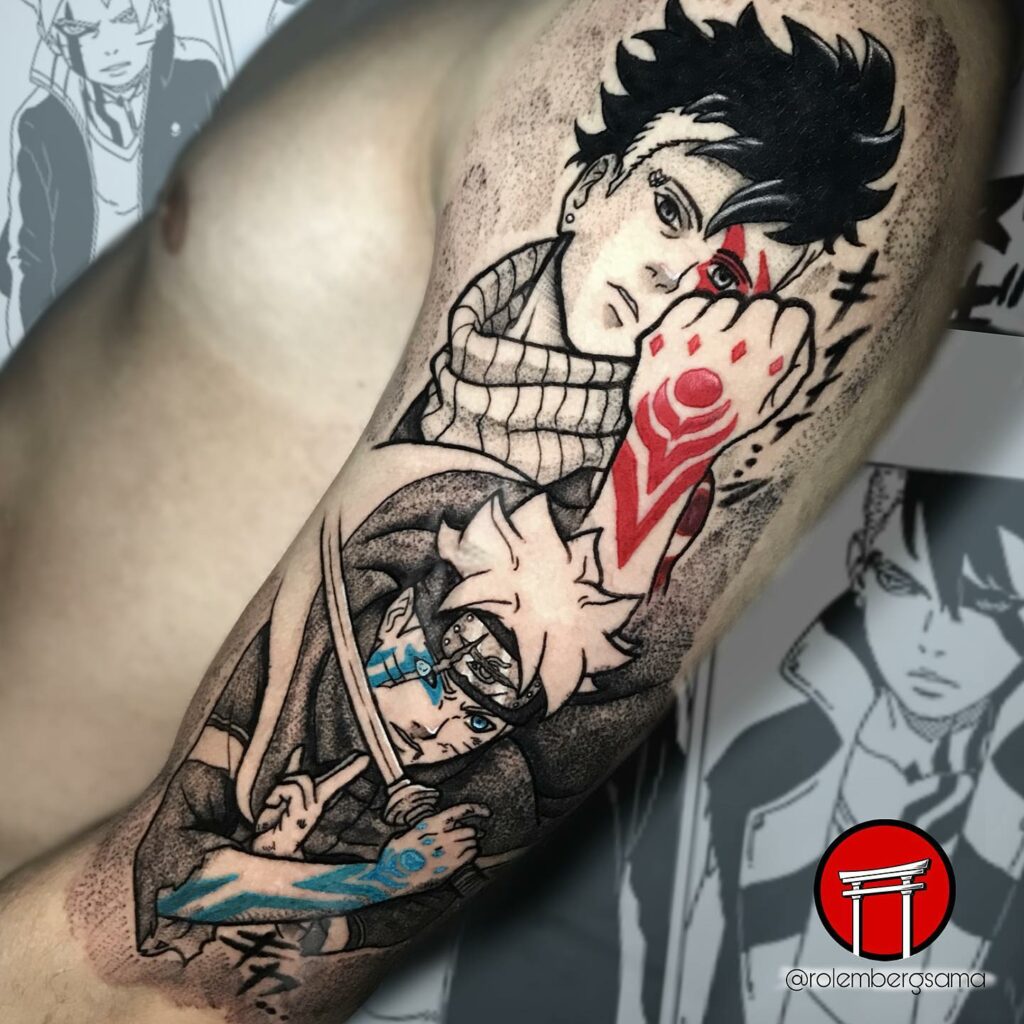 Are you a fan of the series Boruto and looking for a unique tattoo to showcase your love for the show? Look no further! This incredible tattoo showcases the powerful bond between Boruto and Kawaki and their shared karma seal. The gorgeous half-colored design places emphasis on the karma seals of both characters, making it a stunning work of art. If you're searching for a tattoo that's not too heavy on the black and a perfect blend of color, this is the perfect choice for you!
Kawaki Manga Tattoo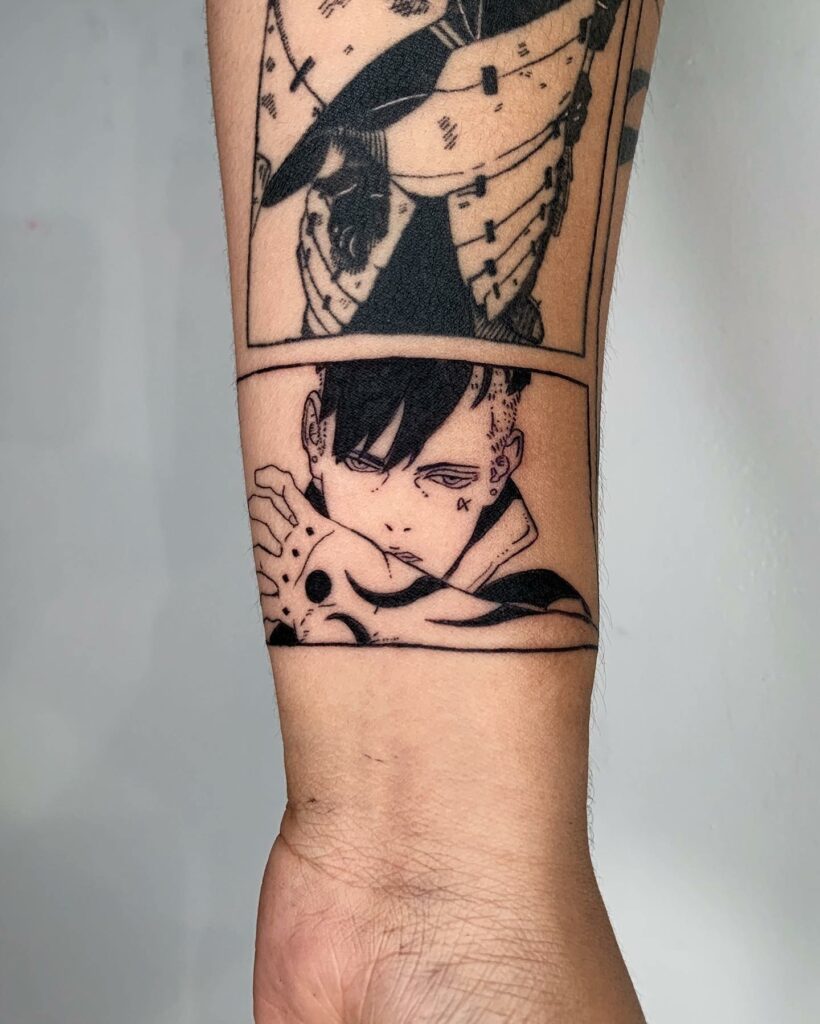 Are you a passionate reader of the manga version of Kawaki? Then I've got some exciting news for you! This tattoo of Kawaki perfectly captures every detail from the manga, from his unique features to the border that sets it apart from other tattoos. It's a beautiful representation of your love for manga, and a way to share your passion with the world. So, if you're ready to show off your love for manga and make a bold statement, this tattoo is the perfect match for you!
feature image from Pinterest