Hey there, tattoo fans! If you're someone who's passionate about romance and creativity, then Italian tattoo designs might be the perfect choice for you. From Italian food to the national flag, there are endless possibilities for those seeking a tattoo that's unique, expressive, and full of culture.
With a rich heritage and vibrant culture, Italian tattoos are sure to turn heads and make a statement wherever you go. Did you know that nearly half of the Italian population has at least one tattoo? It's no wonder why more and more people are choosing to get inked with Italian designs.
Italian tattoos can be incorporated anywhere on the body, from the toe to the neck, and there's no shortage of creative designs to choose from. Famous personalities such as actor Daniella Monet have even joined in on the trend, getting inked with inspiring Italian phrases.
In this article, we've curated some of the most captivating Italian tattoo designs to inspire your next ink adventure. So whether you're looking to honor your heritage or simply love the art and culture of Italy, there's an Italian tattoo design that's perfect for you. Let's dive into the world of Italian tattoos and find the perfect one to express your inner passions and creativity!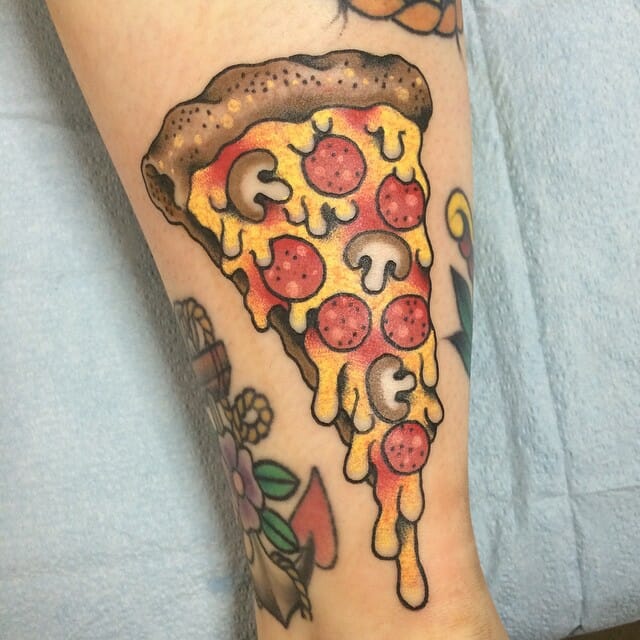 Ode Alla Vita Tattoo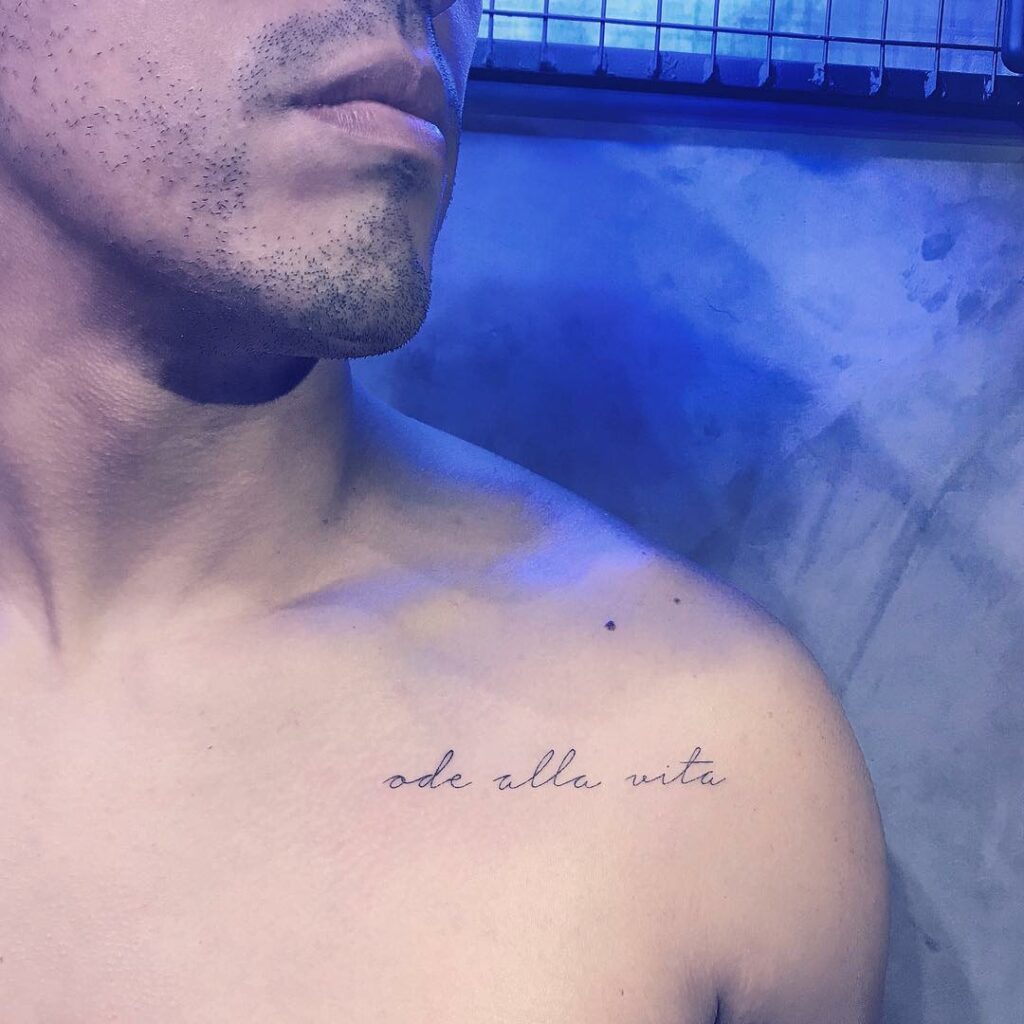 Italian blogger Chiara Ferragni got her third tattoo about eleven years ago, which features the phrase 'Ode Alla Vita,' meaning 'Ode to Life.' Although it is often mistakenly attributed to Chilean poet Pablo Neruda, the phrase actually comes from a poem written by Martha Medeiros. This beautiful phrase looks stunning when inked on the neck or different parts of the arm. Chiara Ferragni herself has the same tattoo inked on her right arm, as a reminder of an old friend who was passionate about the famous poem. The phrase is inked in a 16th-century style Italic font, which conveys an excellent message of body positivity and a subtle way to express oneself. This famous Italian phrase may be the perfect tattoo for poetry enthusiasts who enjoy Italian quote tattoos.
La Casa Sulla Luna Tattoo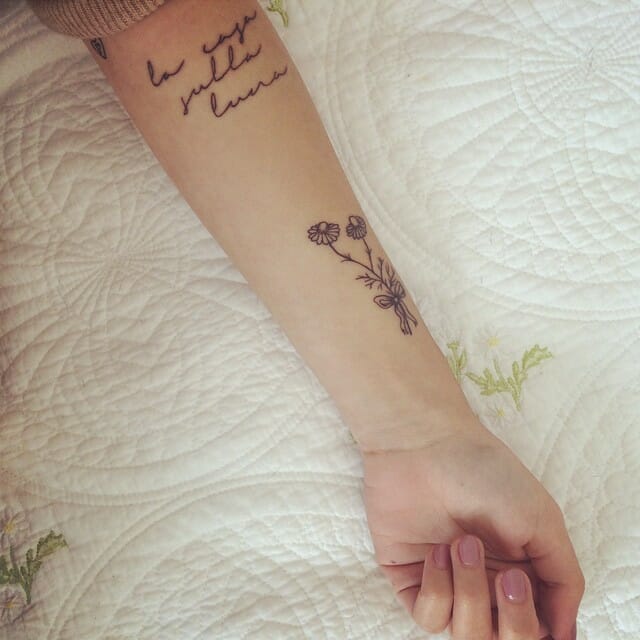 The Italian tattoo design 'La Casa Sulla Luna' holds a deep meaning and resonates with a certain group of people. The phrase translates to 'The House On The Moon' and symbolizes protection and safety.
Italian Youtube star Marzia Kjellberg, who struggled with social anxiety in the past, chose to ink this phrase on her left forearm. She shared the message on her blog, quoting from the book 'We Have Always Lived in the Castle' by Shirley Jackson. This powerful Italian phrase, which helped Marzia and many others fight social anxiety, has become a popular Italian tattoo quote. The four words have inspired many to overcome negativity and embrace positivity. Whether it's your first or next tattoo, this meaningful phrase can be a great way to spread positivity in the world.
Roman Numerals Tattoo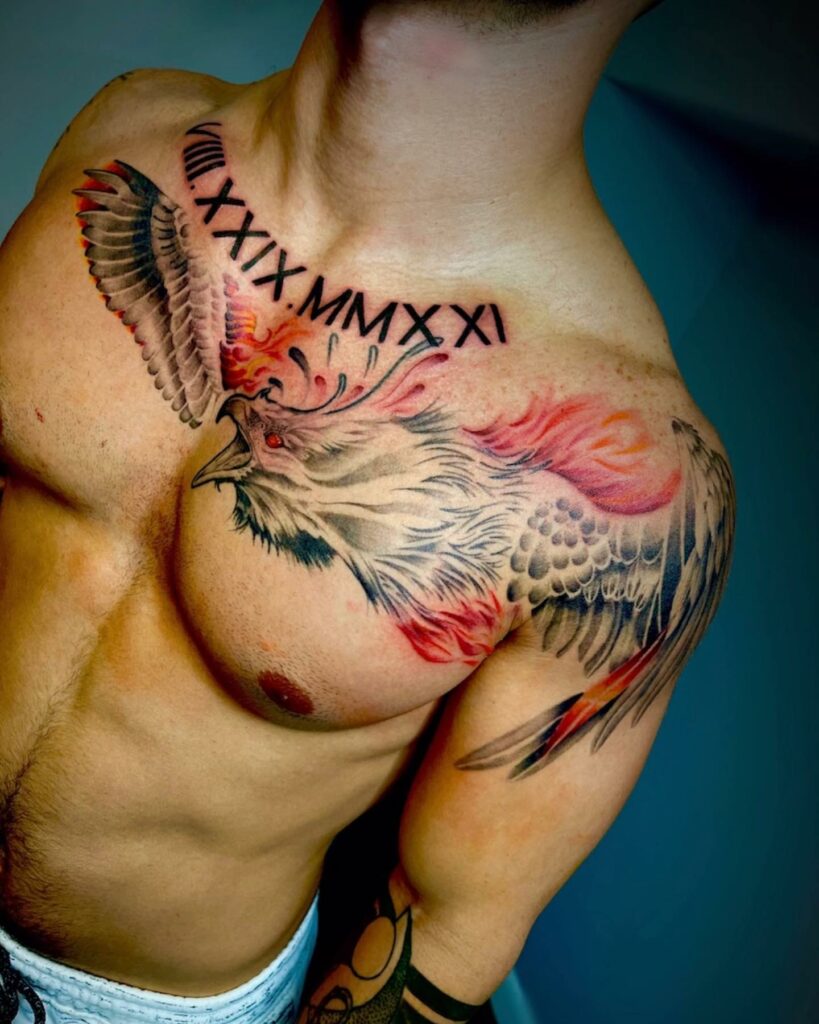 Roman numerals are an ancient number system that can be used to commemorate important dates or show affection for loved ones. These numbers can be incorporated into Italian tattoo designs for a unique and striking look. The lower neck tattoo pictured above features bold Roman numerals in a fiery red color, accented by a fierce phoenix design. This type of tattoo is perfect for those who want a personal and meaningful way to commemorate special dates, and the bold font adds an undaunted display of body art. Roman numeral tattoos are a great way to incorporate a timeless and classic look into your body art, and they look great on any part of the body, regardless of gender.
Italian Horn Tattoo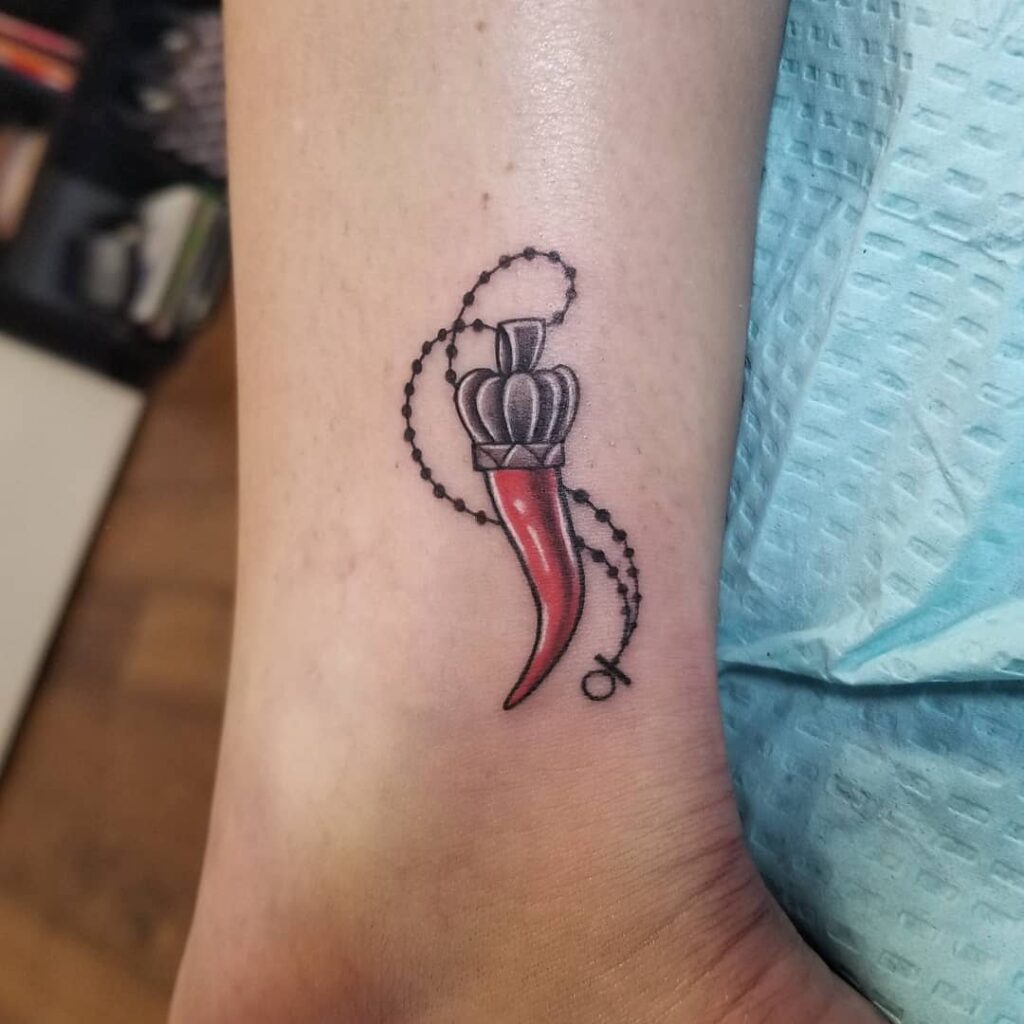 The Italian horn symbolizes good luck and has a rich history dating back to ancient times. Its shape resembles that of a crescent moon, which represented a pagan Moon goddess. As a protective amulet, it can be tattooed on the body as a symbol of prosperity, perfectly capturing the Italian horn meaning.
This chili pepper-shaped tattoo, crowned and bent into an Italian horn, is a trendy and powerful way to repel the evil eye and attract good fortune. It is an age-old Italian tradition that continues to this day, and this Italian horn tattoo design is a perfect representation of that. If you're looking for a cool and meaningful Italian tattoo design, this simple yet profound tattoo is an excellent choice. No matter where or how you ink it, the Italian horn tattoo will act as a guardian angel in times of darkness and bring you the best of luck.
Italian Flag Tattoo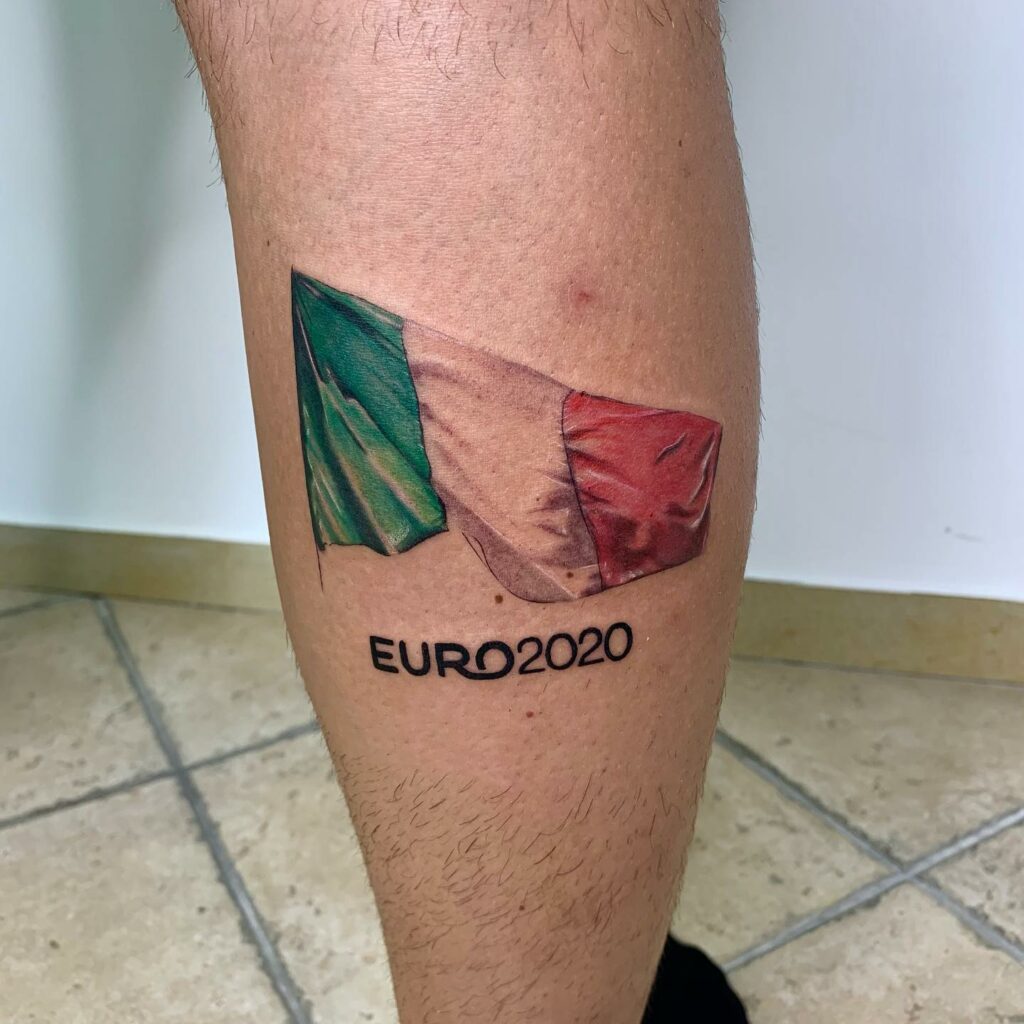 Italians take immense pride in their country, and the Italian flag is a symbol of their love for freedom and the beautiful Italian landscape. When the Italian team won the Euros 2020, fans showed their support by inking matching tattoos with the Italian flag to commemorate the victory. The phrase "It's coming to Rome" echoed through the streets, as fans celebrated their team's success. Forza Italia, meaning "let's go Italy," was a common chant, reflecting the passion and devotion of Italian fans. The Italian flag tattoo is a beautiful way to show your love for the country and its rich history, and there are countless ways to design it to fit your personal style.
Veni Vidi Vici Tattoo
Are you considering an Italian tattoo with a powerful message? Look no further than Julius Caesar's famous phrase "Veni Vidi Vici" which translates to "I came, I saw, I conquered". This ancient Roman expression is an excellent choice for those who have achieved significant accomplishments in their lives and want to showcase their triumphs proudly.
The Veni Vidi Vici tattoo can be designed in various styles and can be placed anywhere on the body. It also pairs well with other tattoo designs for added flair. The bold font of the phrase looks spectacular and serves as a reminder to overcome obstacles and live life victoriously. So, if you're looking for a timeless Italian tattoo quote that exudes confidence and strength, consider Veni Vidi Vici.
Italian Tattoo Artist's Favorite Portrait Tattoos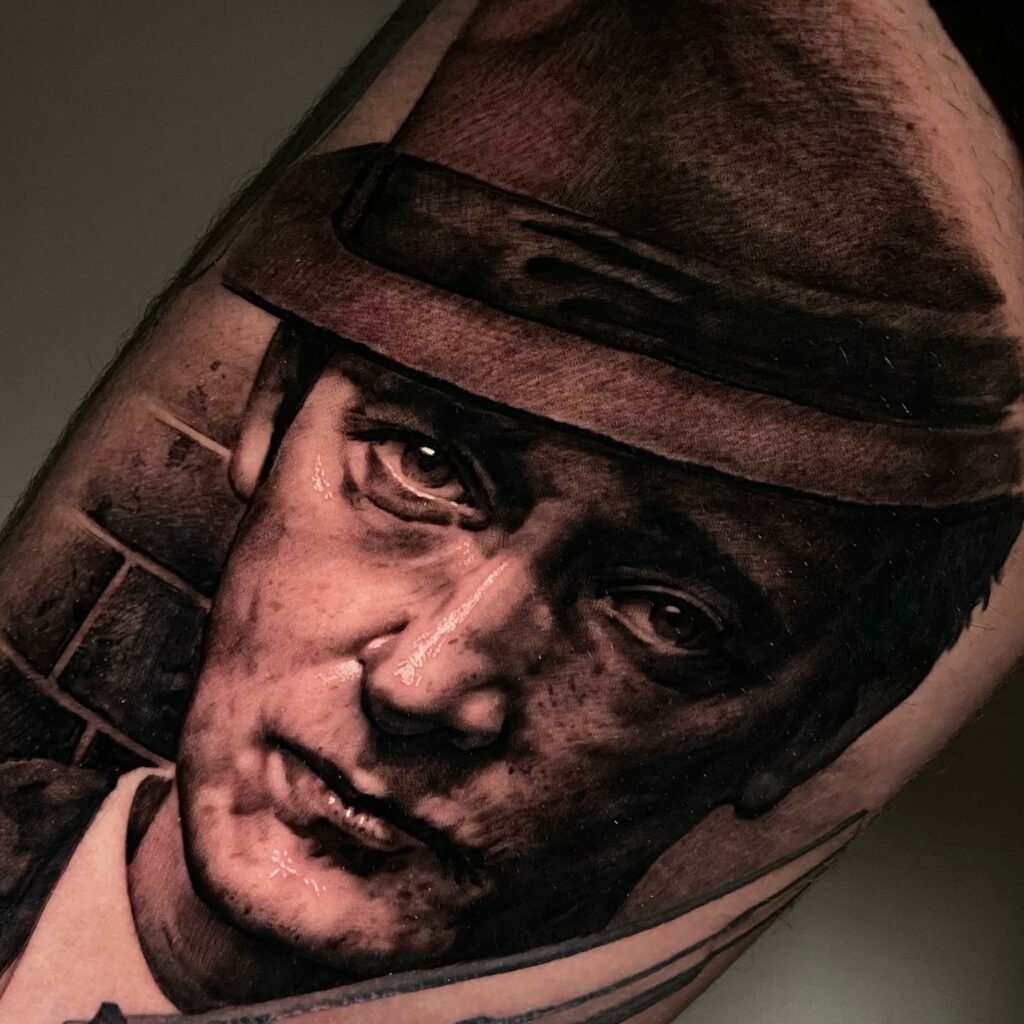 Alessandro Covallero, a renowned Italian tattoo artist, specializes in creating unique portrait tattoos that are mostly inked on the arms, legs, and torsos. The tattoo displayed on the right shoulder of the person in the picture is of a fictional character, Luca Changretta, from the British drama series 'Peaky Blinders'.
Portrait tattoos require a lot of patience and high maintenance cost, but they are worth it as they hold a thousand meanings for the wearer. Tattoo studios that offer such services are rare, but when the client is passionate enough, the process becomes effortless. The portrait tattoos are usually designed using black charcoal, resulting in a more realistic and vivid display, giving tattoo lovers a wide range of styles to choose from.
Famous Italian Personality Tattoo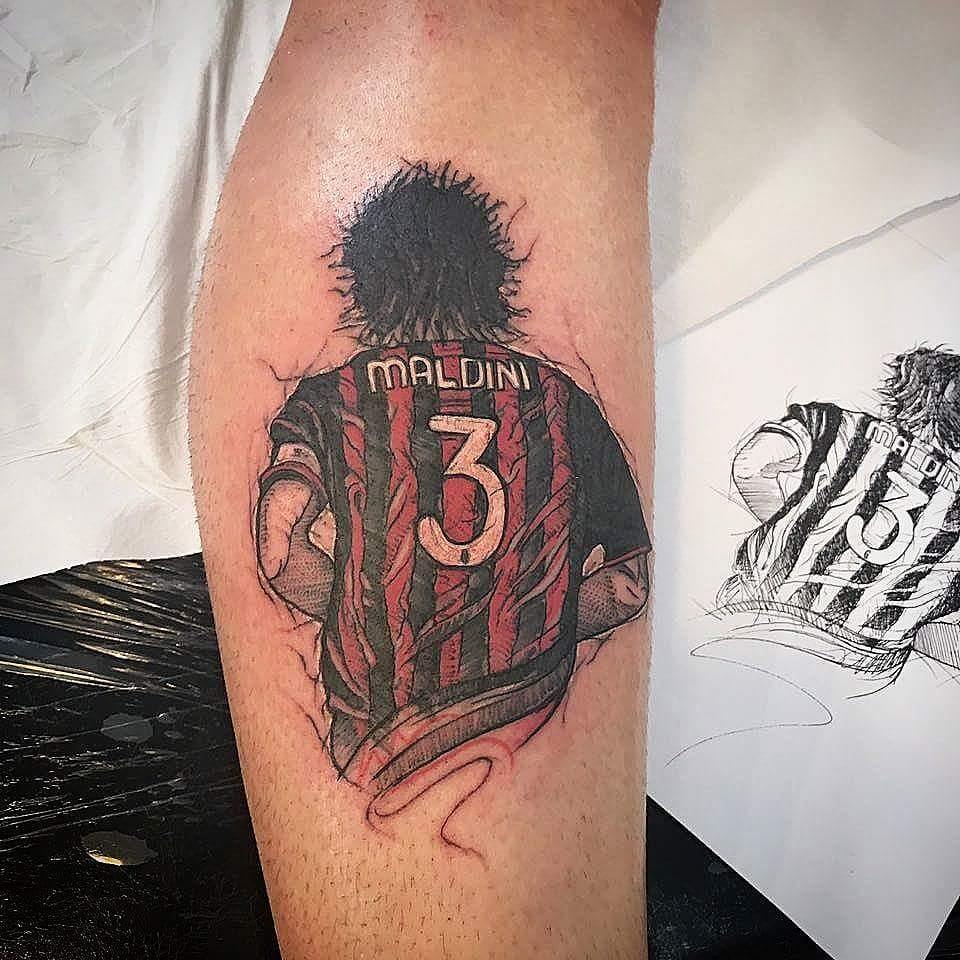 Paolo Maldini, a legendary football player and an icon in Italy, has inspired many fans to get tattoos in his honor. Maldini, who played for 25 years in AC Milan and captained the national team for eight years, is a source of national pride for Italians and a beloved figure among football enthusiasts.
This particular tattoo on the right forearm of a passionate fan showcases Maldini in his famous number 3 jersey, adorned in the iconic red and white stripes of AC Milan. The word "Idolo" which means "idol" in Italian is a fitting tribute to Maldini's immense talent and influence. This tattoo is not only a symbol of love for football but also a representation of the strong bond between an Italian fan and their sporting hero.
Italian Iron Cross Tattoo
The iron cross is a prestigious award that has been presented to brave warriors since the Crusades. This iron cross tattoo design, located on the left forearm and combined with a dagger, is a stunning display of colors that represents both style and bravery. It is an Italian tattoo design that celebrates the inclusiveness of Christianity.
The Italian cross tattoo can be customized in many different ways to suit your individual style and preferences. With an open mind, one can select from a range of creative designs to create a unique masterpiece that represents peace and love. Although it may seem unusual for an Italian man to wear a tattoo of the iron cross, this elegantly divine Italian tattoo is a perfect example of how ancient spirituality and modern fashion can be seamlessly combined to create a trendy and meaningful design.
The Colosseum Tattoo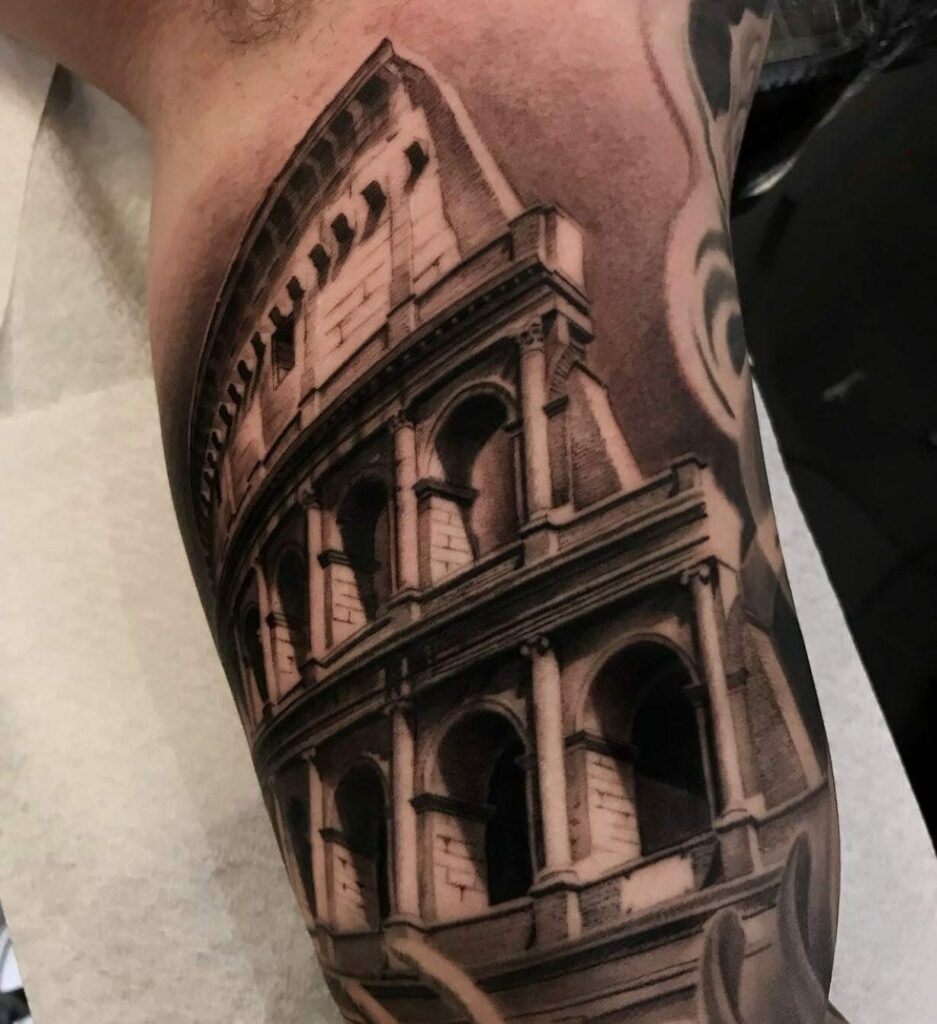 The Colosseum, or Colosseo in Italian, is a grand amphitheater with a rich history of hosting gladiator battles. This iconic landmark holds immense significance for Italians, and as one of the Seven Wonders of the World, many Italians choose to immortalize it through body art.
This particular tattoo design showcases half of the Colosseum in a realistic black and grey style, highlighting the magnificence and power of this architectural marvel. Such tattoos serve as a beautiful reminder of Italy's rich cultural heritage and make for excellent Italian tattoo ideas.
The popularity of Italian tattoos has skyrocketed in recent years, with many enthusiasts adopting the mantra "Vivi con Passione," or "Live with Passion," as a fitting tribute to the country's passionate and spirited culture.
feature image from Pinterest – Want your tattoo to look brighter? Try "Tattoo Balm"
Last reviewed and updated on April 29, 2023