Are you looking for inspiration to complete your sleeve tattoo? Look no further! We've got amazing tattoo sleeve filler ideas that will help you make a perfect choice.
When it comes to getting tattoos, there's nothing quite like a statement-making tattoo sleeve. But as you add more tattoos to your sleeve, it can be difficult to fill in the awkward gaps that are left behind. That's where traditional tattoo sleeve fillers come in handy.
With a variety of designs, dots, and fills to choose from, a typical tattoo sleeve filler can transform your sleeve and make it look more professional. From small tattoos to traditional American sleeves to old-school traditional tattoo sleeve fillers, there's something for everyone.
But it's important to choose a filler that complements your sleeve's overall theme and look. If you have conventional tattoos, you'll have a lot of options for filling in the gaps with conventional tattoo sleeve filler designs. You can choose from Japanese filler tattoos, neo-traditional filler tattoos, and more.
So, whether you're just starting out or looking to add some finishing touches to your sleeve, these classic tattoo sleeve filler options are sure to inspire you.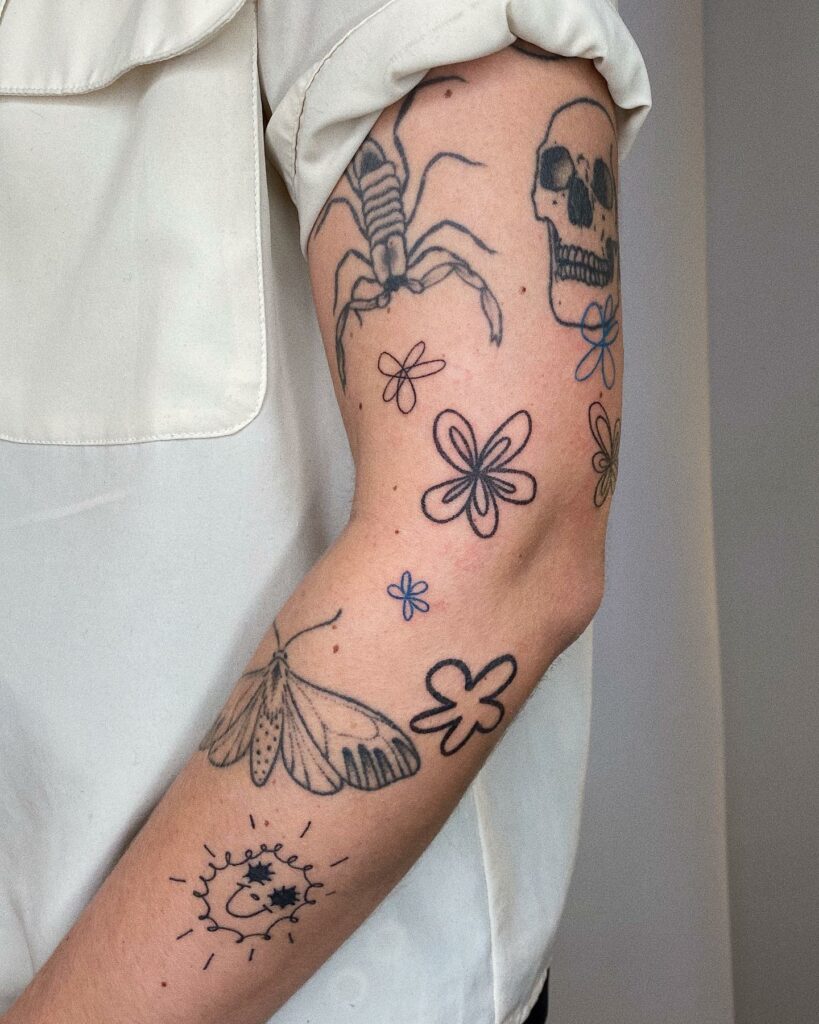 Sparkle Tattoo Filler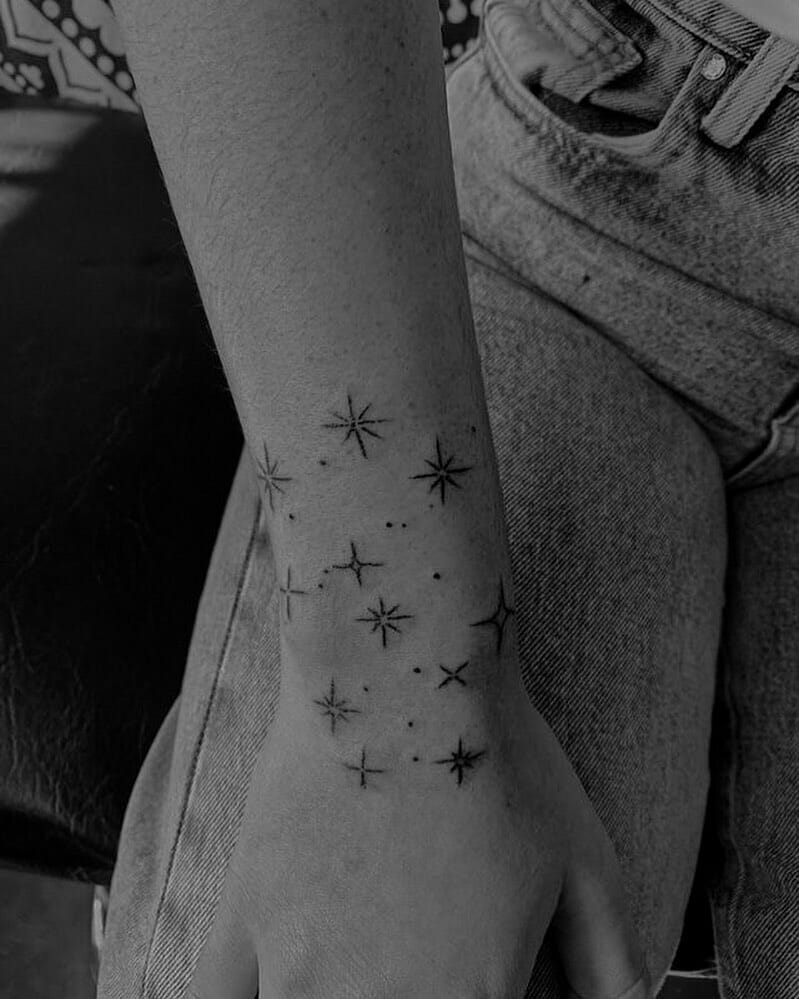 When it comes to combining your collection of vintage tattoos, it's common to encounter the issue of bold linework. It can be challenging to find something to fill in the gaps and balance out the harsh outlines of traditional tattoos. This is where sleeve fillers with stars come in handy. The simple star and dotting designs complement your existing tattoos without taking away from their aesthetic. Star filler sleeve tattoos are suitable for all old-school tattoos. The beauty of star tattoos is that they have a deep symbolic meaning and can serve as a fantastic negative space filler. They make the perfect addition to traditional tattoo sleeve fillers and can be used to fill any empty space with small stars. Don't overlook the allure of star filler tattoos when creating your vintage tattoo collection.
Traditional Flower Filler Sleeve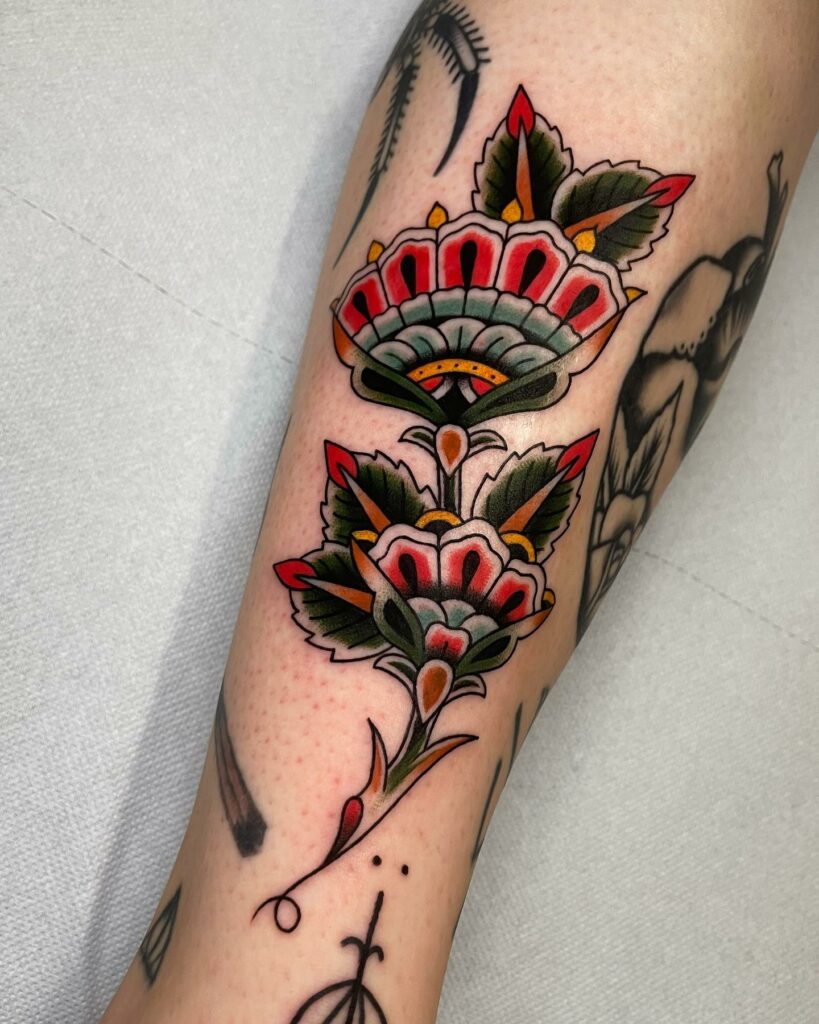 Incorporating traditional flower motifs into your tattoo collection can be a beautiful way to enhance your traditional tattoo sleeve. Flowers have long been a staple of traditional American tattoo design due to their elegant, yet simple designs, striking linework, and vivid color schemes.
Floral tattoos can add a delicate balance to your collection, serving as an excellent filler for any gaps in your sleeve. If you're seeking inspiration for tattoo sleeve filler ideas, consider traditional flowers. These neo-traditional designs can be customized to your preferred color palette and can be seamlessly integrated into your sleeve, creating a cohesive and unique theme.
For women, a blend of traditional flower sleeve fillers and a feminine sleeve tattoo can create a stunning and intricate design. Let your imagination run wild and create a work of art that is truly your own.
Traditional Arrow Tattoo
Arrow tattoos are a fantastic choice for those seeking a minimalist and traditional tattoo filler. This design is simple yet elegant, making it a popular choice outside of the classic American tattoo genre. Arrows are versatile, with their direction, location, and angle holding important meaning, adding depth to your tattoo collection. Their straightforward line art makes them an excellent choice to fill in gaps in sleeve tattoo designs. Whether you prefer the simplicity of a single arrow or a complex array of arrows, this design is sure to complement any tattoo collection. So, if you're looking for a stylish and meaningful traditional tattoo filler, consider incorporating arrow designs into your next tattoo.
Traditional Animal Tattoo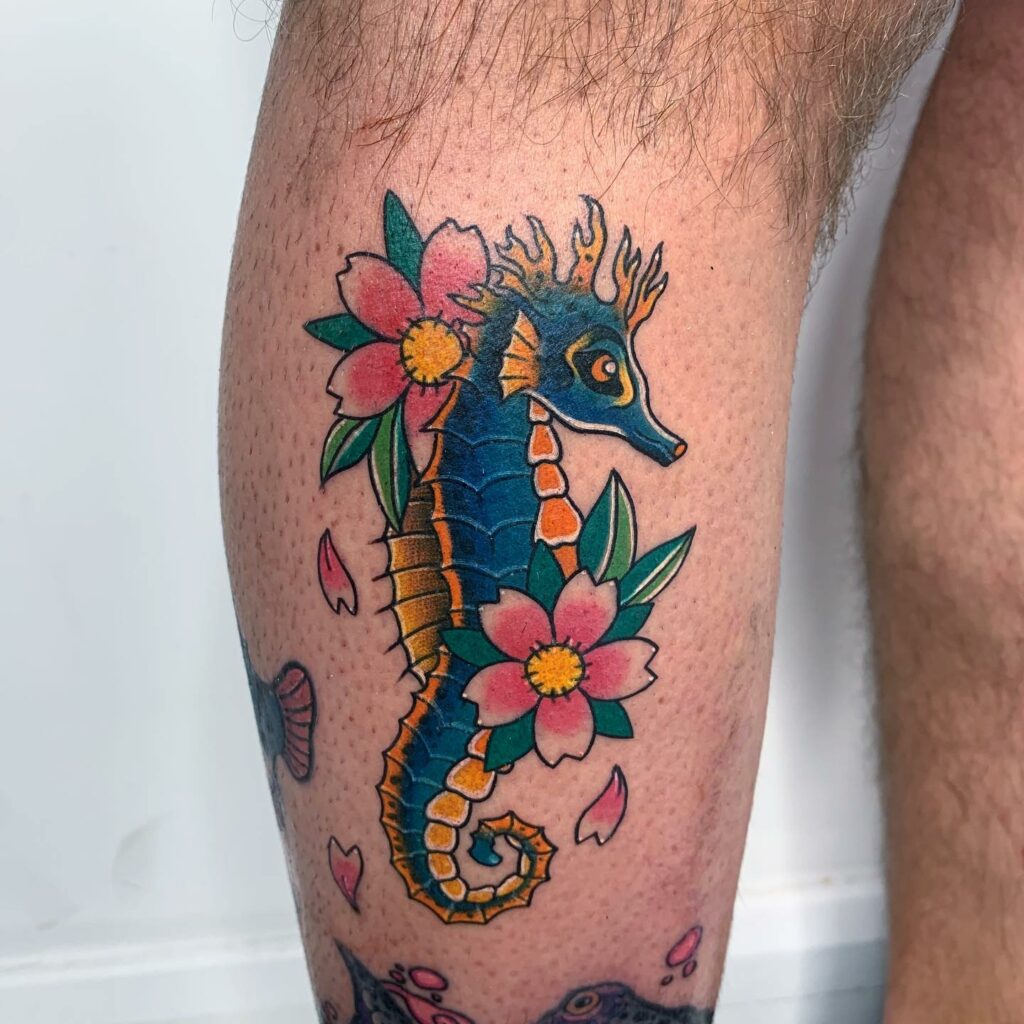 Traditional animal tattoos can be a great addition to your tattoo collection, as they bring the final touch to an already extensive collection. From wolves to scorpions and leopards, animal tattoos are available in a variety of designs and styles.
Animal tattoos are not just aesthetically pleasing; they also hold great significance and meaning. Animals have played important roles in various cultures throughout history, and they continue to be a popular subject for tattoos today. With the help of a skilled tattoo artist, you can choose an animal design that speaks to you and have it inked onto your skin.
Animal tattoos can be the perfect tattoo sleeve fillers for women, adding a unique touch to your body art. Whether you prefer a traditional or a more contemporary design, an animal tattoo can be customized to suit your individual style and taste. So, why not consider adding a classic animal tattoo to your collection today?
Skull Tattoo
Looking to add a touch of edginess to your tattoo collection? Consider incorporating an old-school skull tattoo design as a sleeve filler. Skulls have long been a popular motif in traditional American tattooing and can serve as a striking focal point on your sleeve or as a gothic filler to complement your other tattoos. With so many skull designs to choose from, you're sure to find one that fits your aesthetic. Whether you're looking for a small skull to fill a gap or a larger design to cover a large area, your skilled tattoo artist can work with you to create the perfect look. Plus, the versatility of skull tattoos makes them an excellent choice for body art, too. So why not embrace your dark side and add a classic skull tattoo filler to your collection?
The Dagger Tattoo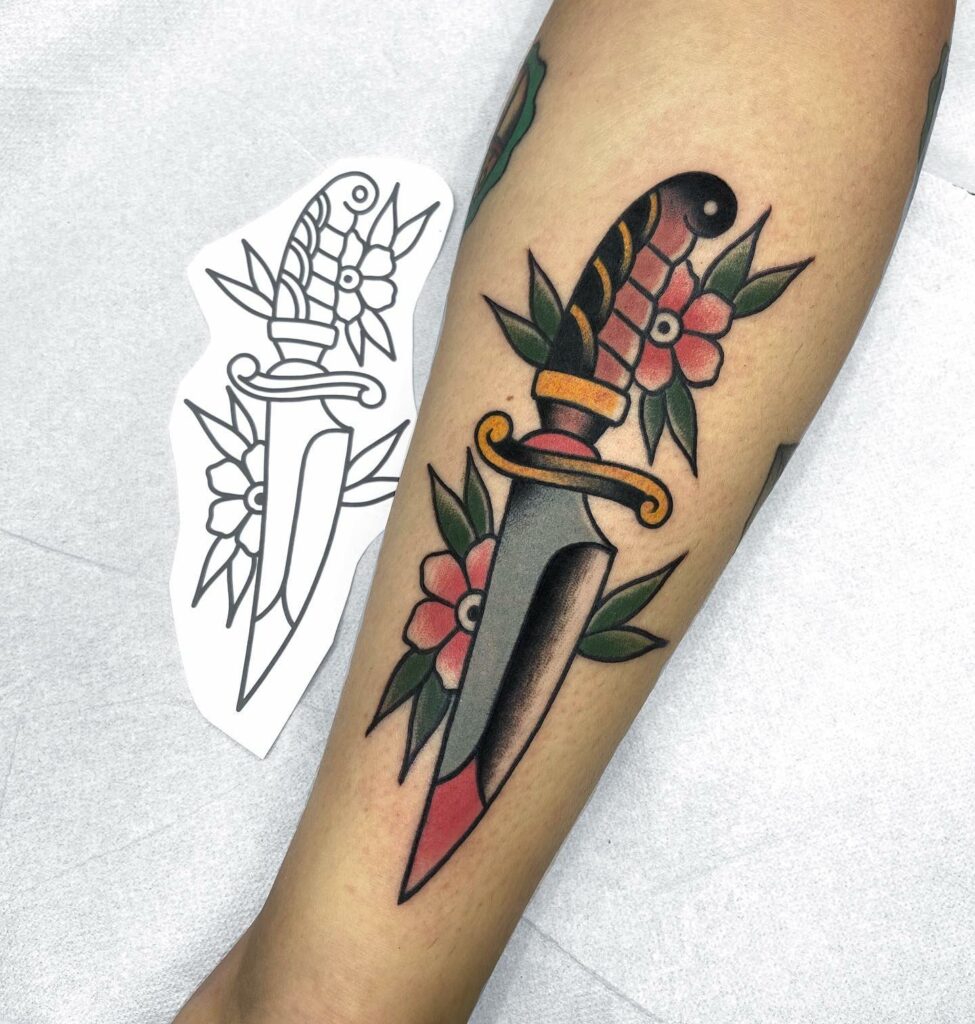 Dagger tattoos are a stunning addition to any tattoo collection that symbolizes strength and a warrior's spirit. It can also represent the fight for what is just and fair. The beauty of a dagger tattoo lies in its ability to be combined with other imagery, giving your tattoo a unique meaning. That's why dagger tattoos are so popular as a traditional tattoo sleeve filler. By consulting with your tattoo artist, you can explore various designs and ideas to incorporate daggers in your tattoo sleeve and create a one-of-a-kind piece of body art.
Traditional Anchor Tattoo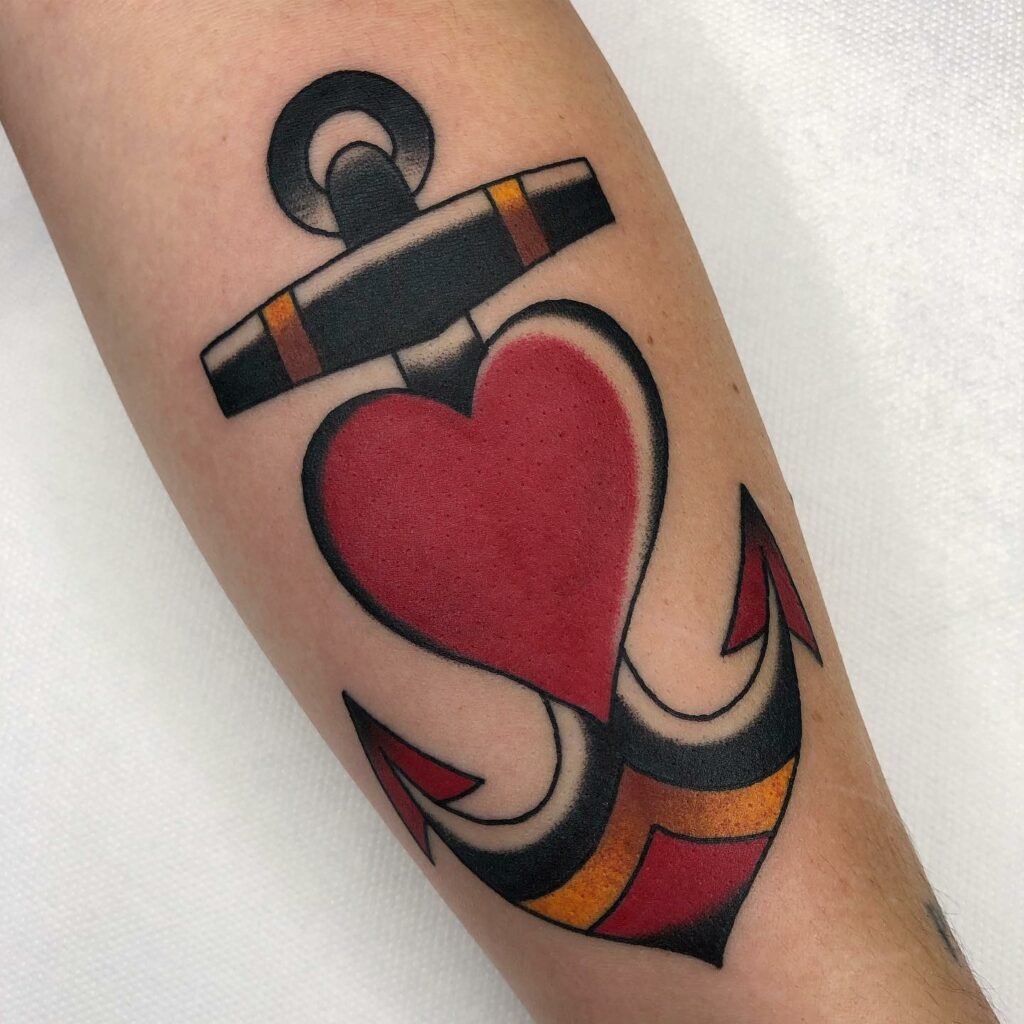 The anchor tattoo is one of the most iconic traditional tattoo designs that you'll come across. It represents stability, strength, and the ability to stay grounded, just like how an anchor keeps a ship steady. Anchor tattoos are also a popular choice because of their versatility as tattoo fillers. You can add them to your existing tattoo sleeve or use them as the main design. The beauty of anchor tattoos is that they can be incorporated into different styles of tattooing, including Japanese filler tattoos, to create a unique look. Speak to your tattoo artist about adding an anchor tattoo to your collection and let them help you come up with a design that is perfect for you.
Traditional Heart Tattoos
The heart tattoo is a timeless design that has been a part of classic American tattoos for many years. Originally worn by sailors, the heart tattoo was a symbol of the love and affection they had for their significant others while at sea. The design remains popular today and can be a great choice for anyone looking for a sentimental and meaningful tattoo. Heart tattoos can be customized in size and can be incorporated into a larger sleeve tattoo for a unique look. If you want a romantic design to complete your tattoo collection, the heart tattoo may be just what you need.
Traditional Hourglass Tattoo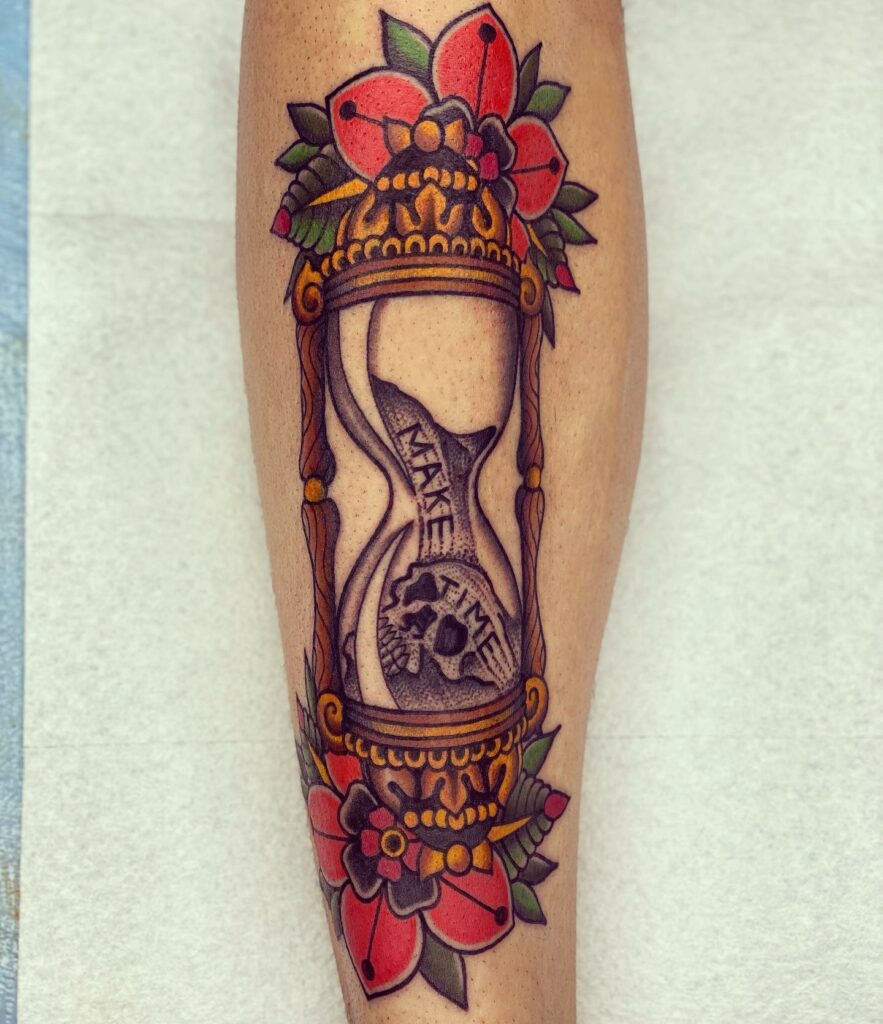 Hourglass tattoos are a fantastic choice if you want to incorporate your personal story and significance into your tattoo sleeve filler. Though the hourglass pattern may appear simple at first glance, it has a deep and powerful meaning as a tattoo that can contain your unique story as well. The hourglass design is perfect for completing a sleeve tattoo as it is versatile and can be combined with other designs for a truly personalized look. Your skilled tattoo artist can work with you to create an hourglass tattoo that is both beautiful and meaningful.
Neo Traditional Tattoo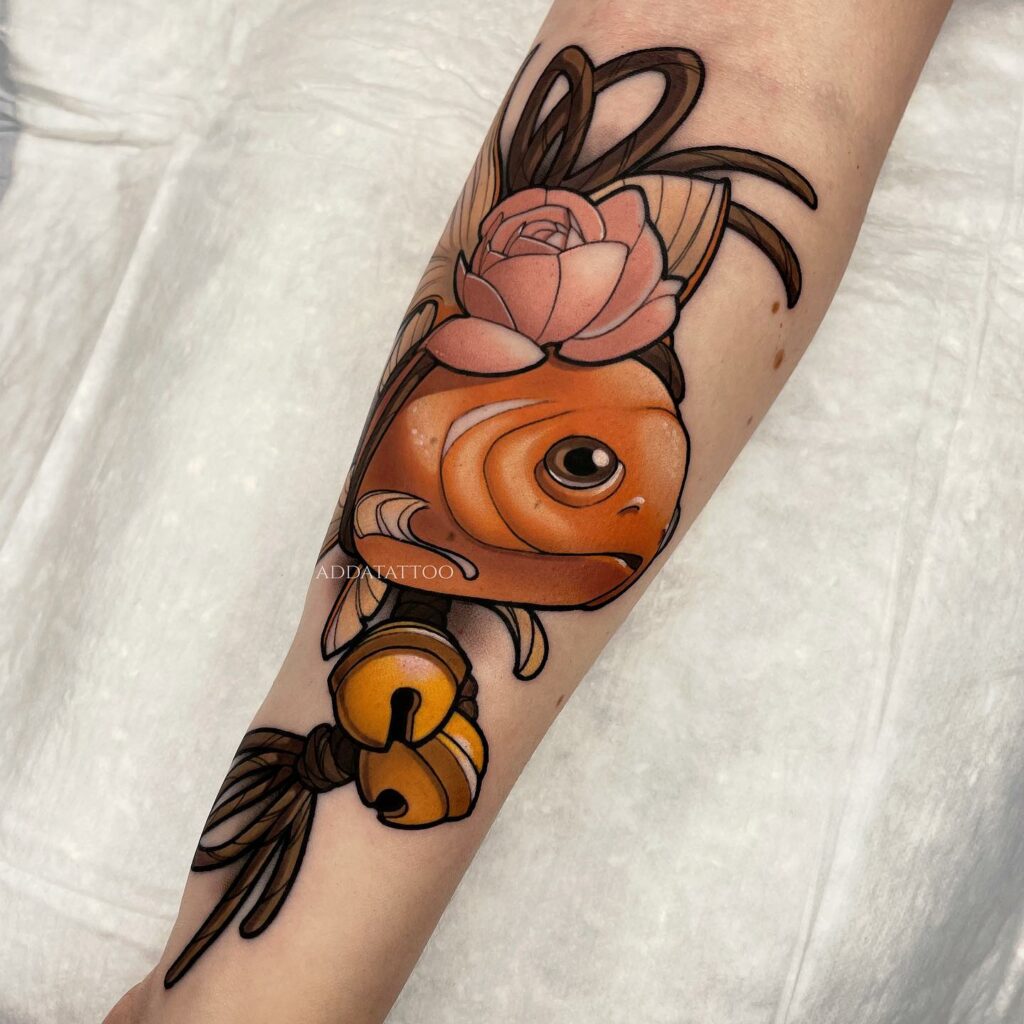 Looking for something more modern yet still traditional and complimentary to your existing ink? Look no further than neo-traditional sleeve fillers. This style is perfect for those who want to blend classic tattoo elements with modern design concepts. Neo-traditional designs are a great way to fill negative space on your sleeve, while adding a fresh and unique look to your tattoo collection. Talk to your tattoo artist about incorporating neo-traditional sleeve fillers into your tattoo sleeve to create a one-of-a-kind piece of body art!
feature image from Pinterest – Want your tattoo to look brighter? Try "Tattoo Balm"