The camel coat is one of the cosiest and, in our opinion, chicest, coats around. Earning its treasured spot in lustworthy wardrobes, this coat's characteristic neutral hue and traditional warm fibres (commonly wool and camel hair) is incredibly versatile and long lasting. To help show you how to wear a camel coat we've put together some looks that'll have you running to pick yourself up one of these classic garments.

[show_shopthepost_widget id="2846147″]
Best Camel Coats – Top 15
When it comes to finding the best camel coats available there are some staple styles and retailers you can rely on. Amongst our favourites are the H&M camel coat, Zara camel coat and Warehouse camel coat; for a balance of cost and style, New Look coats and ASOS coats are always worth having a look at too. On the other hand, if you are looking for a designer camel coat head to Net-a-Porter and Nordstrom for a beautiful high-end selection. Then all you'll need to do is narrow down the search by examining the cut and style of this adaptable piece.
There are so many styles of camel coat which can suit different fashion tastes and body shapes; you just need to find the one that suits you. If you are petite, make sure any oversized camel coat or long camel coat doesn't drown your figure; if you find it does instead consider a camel jacket. To create more 0f a tailored look, go for a belted camel coat or double breasted camel coat. Whichever gorgeous piece you choose, ensure it works with your current wardrobe as a classic camel coat will become one of those trusted garments that'll never leave your closet basics. Finally, a cashmere camel coat or wool camel coat will see you through those colder days and be a simple solution to layering in style.
How to Wear Camel Coats
Casual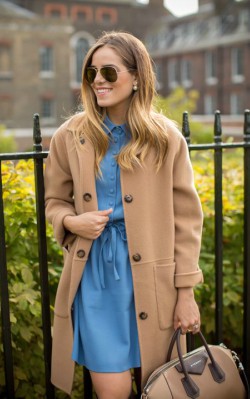 [show_shopthepost_widget id="2846156″]
A camel coat outfit on casual days works wonders, because not only is it effortless and comfortable, but also it pairs well with simple items to instantly create a put together look. For transitional weather it can be styled with a day dress (with or without tights depending), or layered on top of a shirt or cardigan with jeans and trainers. Light colours tend to complement this type of outfit choice; so think nude tones, whites or pale shades of your favourite colour.
Work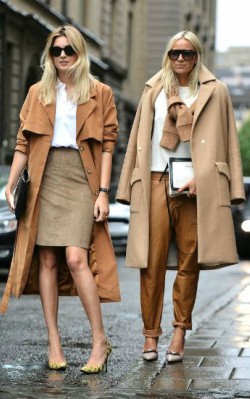 [show_shopthepost_widget id="2846157″]
Out of all the winter coats for women on the market, the ladies camel coat shouldn't be overlooked as a contender in your professional wardrobe. The camel coat can be styled to create a polished outfit that'll have you looking chic all season long, plus you won't have trouble integrating it into your current closet. Layer it with crisp shirts and pair with smart trousers or skirts to complete the outfit. Experiment with darker garments or be bold and create a colour scheme.
Dressy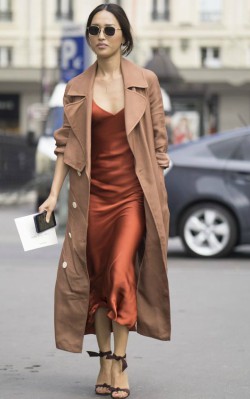 [show_shopthepost_widget id="2846162″]
Winter coats can be challenging to style for special events, but a camel coat is a fabulous alternative to trench coats or other seasonal styles. Camel coats ooze relaxed glamour and are highly sophisticated when paired with dresses that have a bit of texture or sheen; just throw on a pair of heels and you're ready to hit the red carpet. Look for dresses that are either open V-neck or ones that are shorter but show off your legs, but remember to balance the length of the coat with your dress.
Celebs Wearing Camel Coats
Jasmine Tookes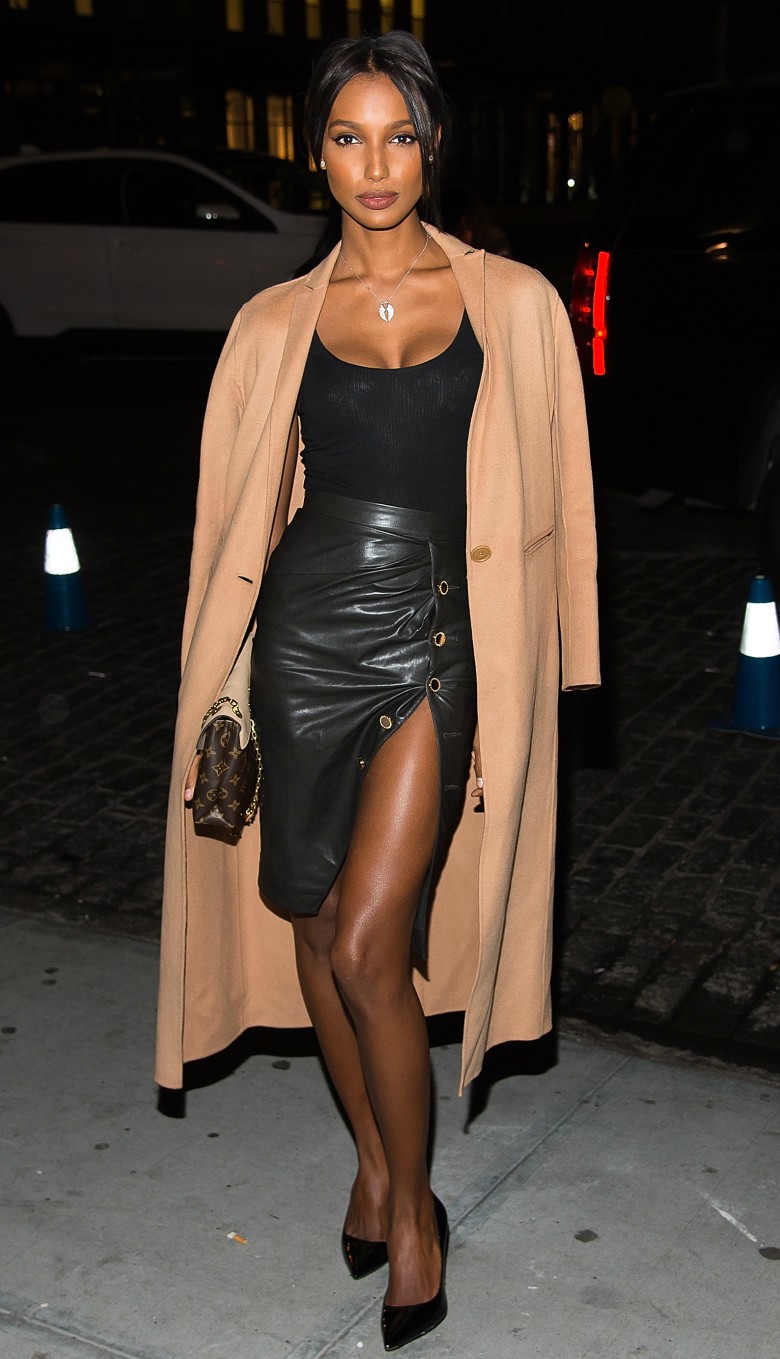 [show_shopthepost_widget id="2846163″]
For that model off duty vibe, just take cue from Jasmine Tookes. A camel coat, basic top and sexy skirt is all you need to style a laidback yet sophisticated look. Suitable for a date night or wearing for casual drinks out, this understated approach to styling is bound to turn heads. Don't forget to accessorise with a great handbag, necklace and shoes if you want to add a bit more sparkle. This look is definitely one for the books, and shows how versatile a camel coat can be.
Emma Watson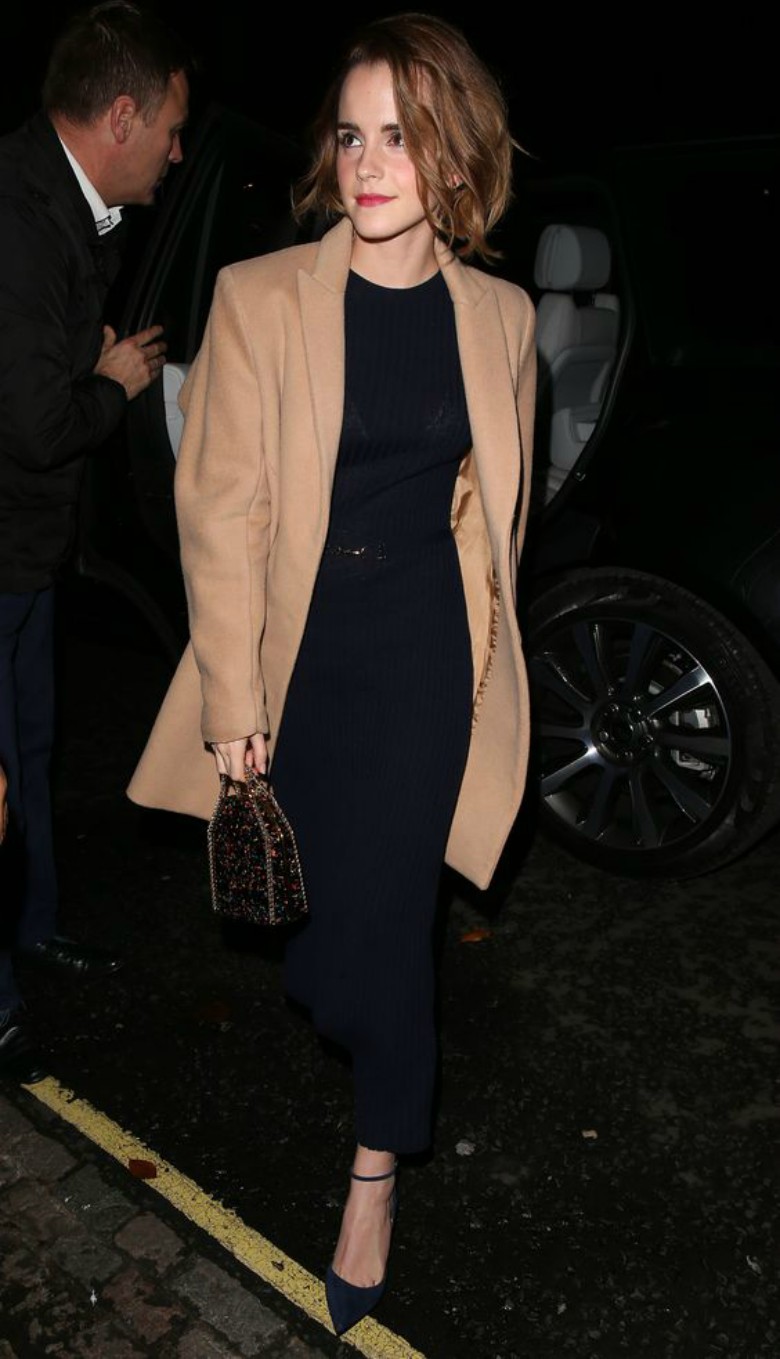 [show_shopthepost_widget id="2846164″]
Miss Watson certainly knows how to make a style statement, and this ensemble is no exception. A little black dress is any fashionistas best friend, so it makes sense that the camel coat deserves its place right next to it. For a special evening out or an important work event, a shorter camel coat and black dress pairing is professional and stylish at the same time. Finish it off with a great pair of high heeled shoes or a glitzy accessory.
Olivia Palermo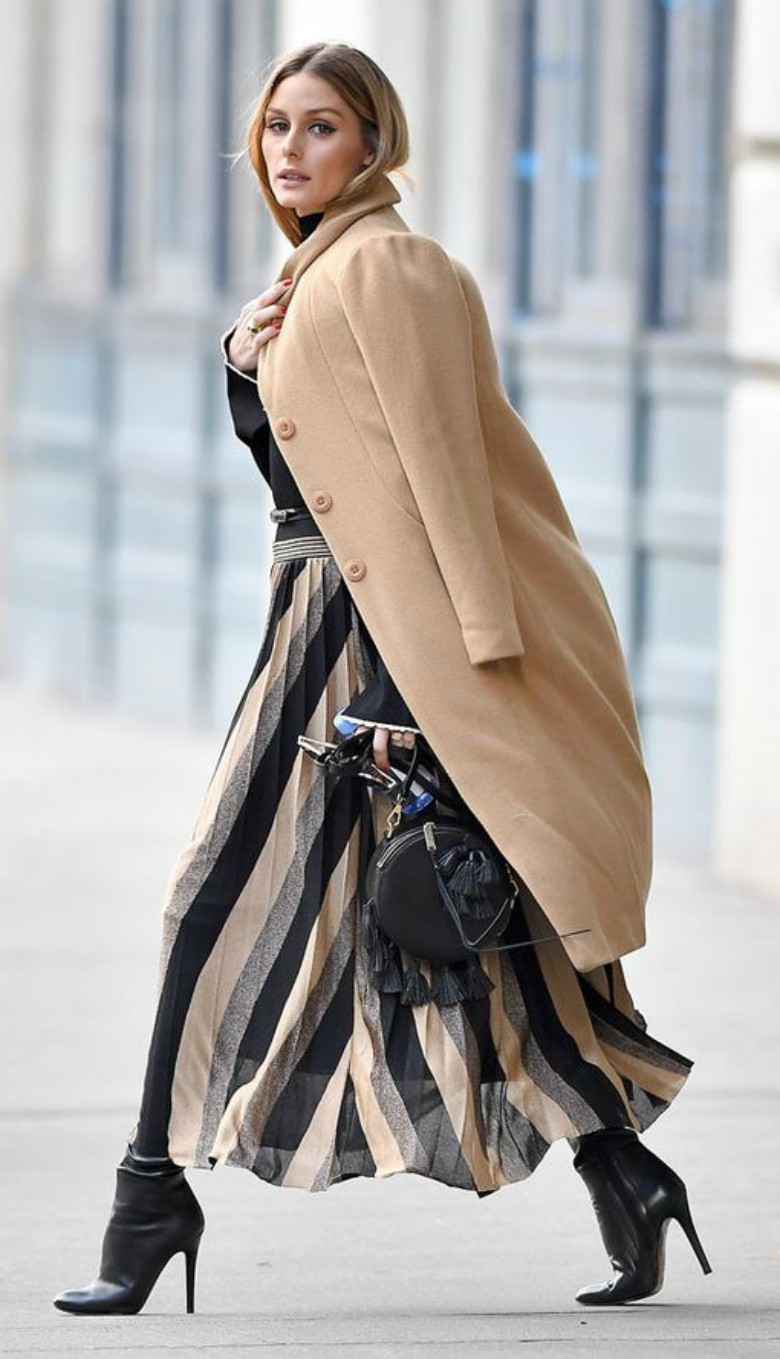 [show_shopthepost_widget id="2846166″]
Olivia Palermo exhibits how the camel coat can be used to create a timelessly stylish look. A show stopping dress or skirt and killer shoes are the perfect partners for camel coats and this outfit is suitable for lots of different occasions; this is also an example of how a pattern can work alongside this coat. Trial the impact of a long flowing skirt with the structure of the coat and use the varying layers to create the desired result.
Final Note: The Ultimate Winter Coat – Camel Coat
• A camel coat is our choice for the ultimate winter coat because not only is it characteristically warm and long lasting, but also it can be styled in a multitude of ways.
• Picking from our top 15 camel coats is a tough choice, but you can always count on ASOS, Zara, H&M, Warehouse, and New Look for a balance of cost and style. For designer camel coats, head to Net-a-Porter and Nordstrom.
• For a casual ensemble to complement your camel coat, pair with a great pair of fitted jeans and a sweater or shirt, or a day dress. Stick to light hues to complete this look.
• To put a professional twist on your camel coat, style with classic trousers or a skirt, and layer over a great shirt or blouse. In this case you can go darker in your selection or create a colour scheme.
• A camel coat is a perfect addition to a dressy ensemble and a fantastic alternative to other outwear. Dresses that are shiny or textured work well with this garment – just throw on some heels and you've got a glamorous outfit ready to go.
• Take note of how your favourite celebrities style this wardrobe must have; keep your camel coat casual or dress it up with an LBD or show stopping skirt.
We hope you feel inspired to tackle the ultimate of winter coats, the camel coat. Just remember to take some risks! You will find it's a trusty companion wherever you go…
Read more great articles on women's fashion here at alexie.
Last reviewed and updated on July 5, 2023