From the bustling streets of Mexico City to the serenades of mariachis under starry nights, the essence of Mexico is as diverse as its topography. In today's post, we will embark on a sartorial journey, diving deep into five standout outfit ideas that are apt for a fiesta and pay homage to the cultural nuances of our neighbors to the south. Whether aiming for subtle elegance or show-stopping vibrancy, these curated looks are your ultimate guide to celebrating in style. Ready to discover and dress the part? Let's dive right in!
A Glimpse into the Fiesta World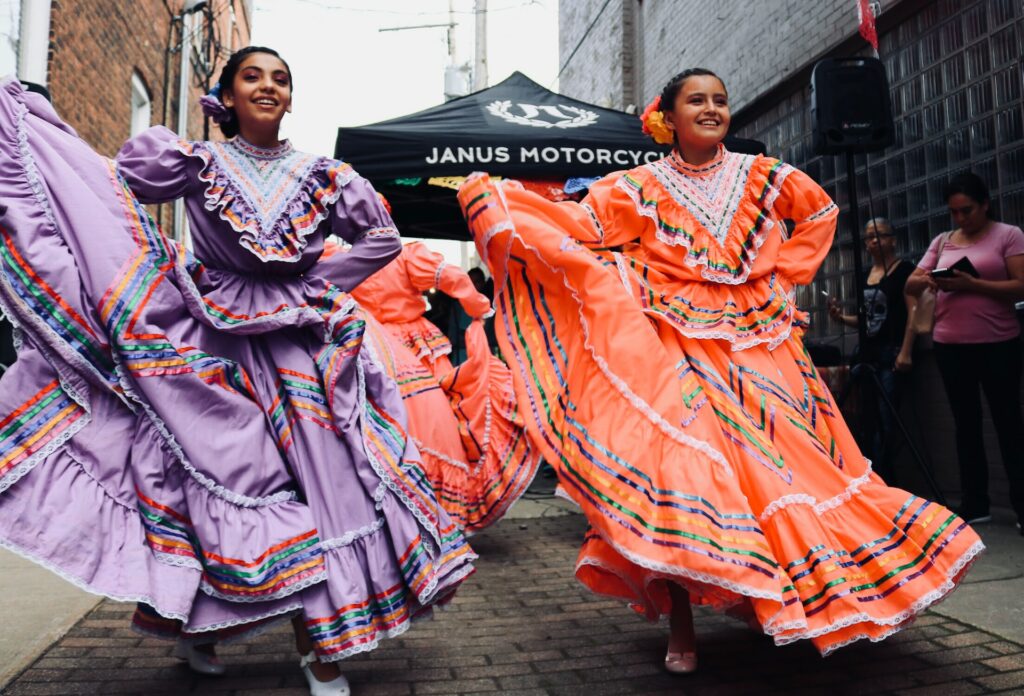 A 'fiesta' is, at its heart, a celebration. The word itself oozes jubilation and is derived from Spanish. Mexico is a melting pot of festivals, from religious to national to local. One most recognized is the Cinco de Mayo, celebrating Mexico's victory over the French Empire. But whatever the reason, one thing is constant: the vibrant colors, zest for life, and the embodiment of the rich Mexican and Latin American culture.
Historical Tidbits
The festivals in Mexico have deep roots, from religious and national, to local events marked with parades, dancing, and heart-throbbing music. The intriguing blend of pre-Hispanic civilizations and the influences post the Spanish conquest of Mexico give these festivals unique flavor.
Dancing and music? Oh, they're the soul of these celebrations. My first fiesta had me attempting (and I stress, trying) to break a piñata. And let's not even talk about the delicious spread of Mexican food I gorged on!
If you're curious about a festival's background, search for its name in Spanish. Many have religious underpinnings, often named after saints. But remember, "fiesta" isn't just limited to religious celebrations; it's also a term for any vibrant outdoor gathering that promises music, dancing, and joy.
Decoding the Fiesta Attire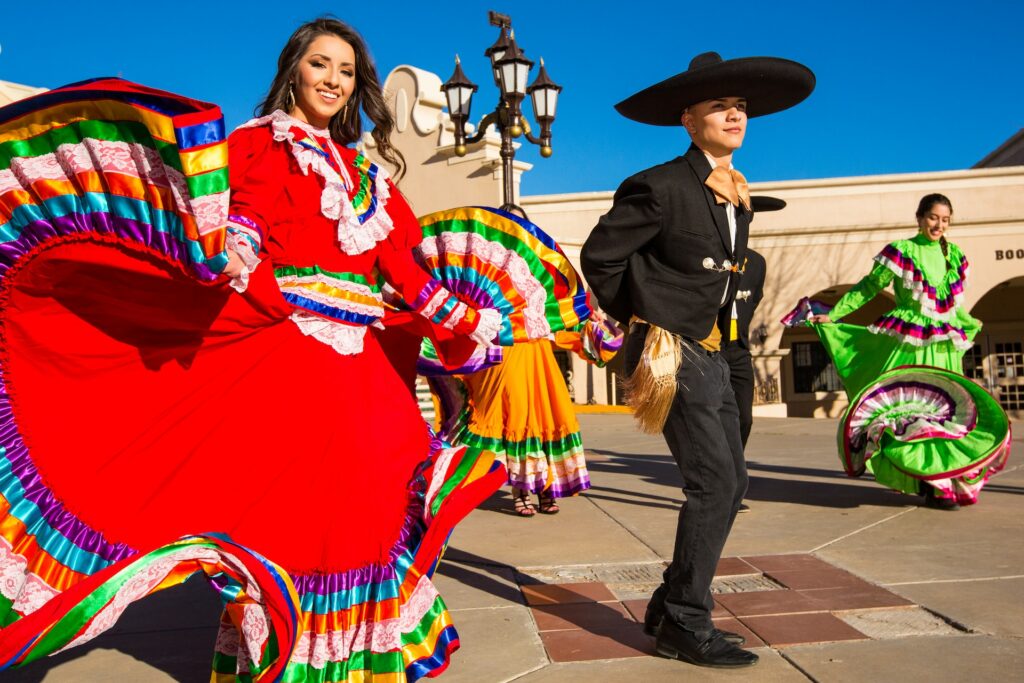 Now, the fun part – dressing up! At a Mexican fiesta, there's an unspoken dress code leaning towards traditional Mexican clothing. Whether it's a Cinco de Mayo bash or a simple celebration of Mexican culture, this is your starting point.
Yet, there's room to play and personalize. Based on the nature of the event, you can tweak, accessorize, and make your outfit your own. So, don't worry, we'll delve into some tantalizing outfit ideas soon to ensure you're the talk of the fiesta – for all the right reasons.
What To Wear To A Mexican Themed Party
Flying the Flag with Patriotic Colors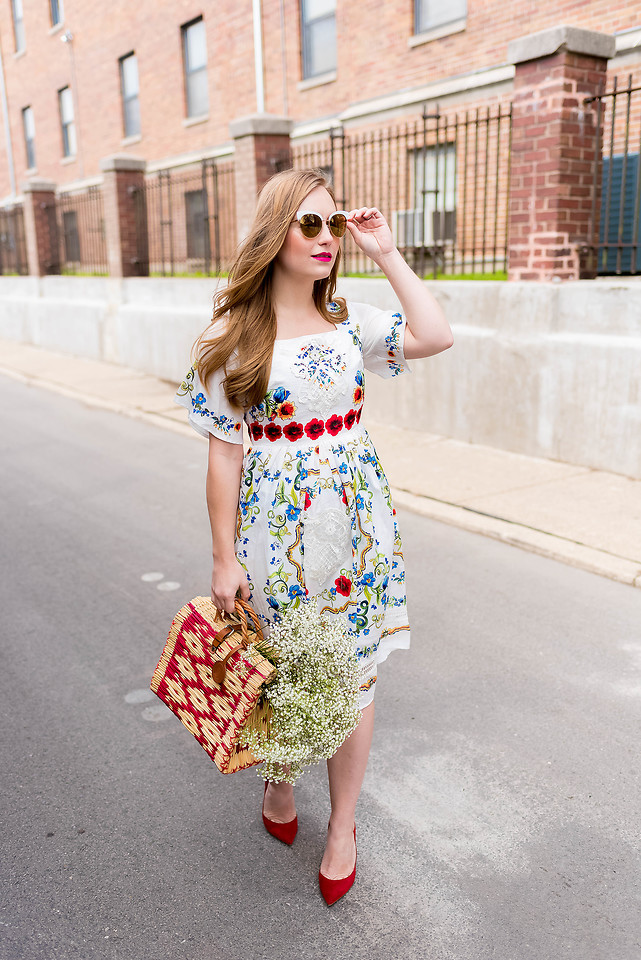 You might've noticed how the Mexican flag's green, white, and red hues naturally pop and light up any space. Channeling this tricolor spirit into your outfit is both trendy and respectful. Let these colors shine through whether you're donning skirts, trousers, or blouses. Pro tip: A strategically tied scarf around the waist or neck can elevate your outfit in seconds. Such patriotic dressing is especially apt for events like Cinco de Mayo or Aniversario de la Revolución.
All About Bright Hues & Textures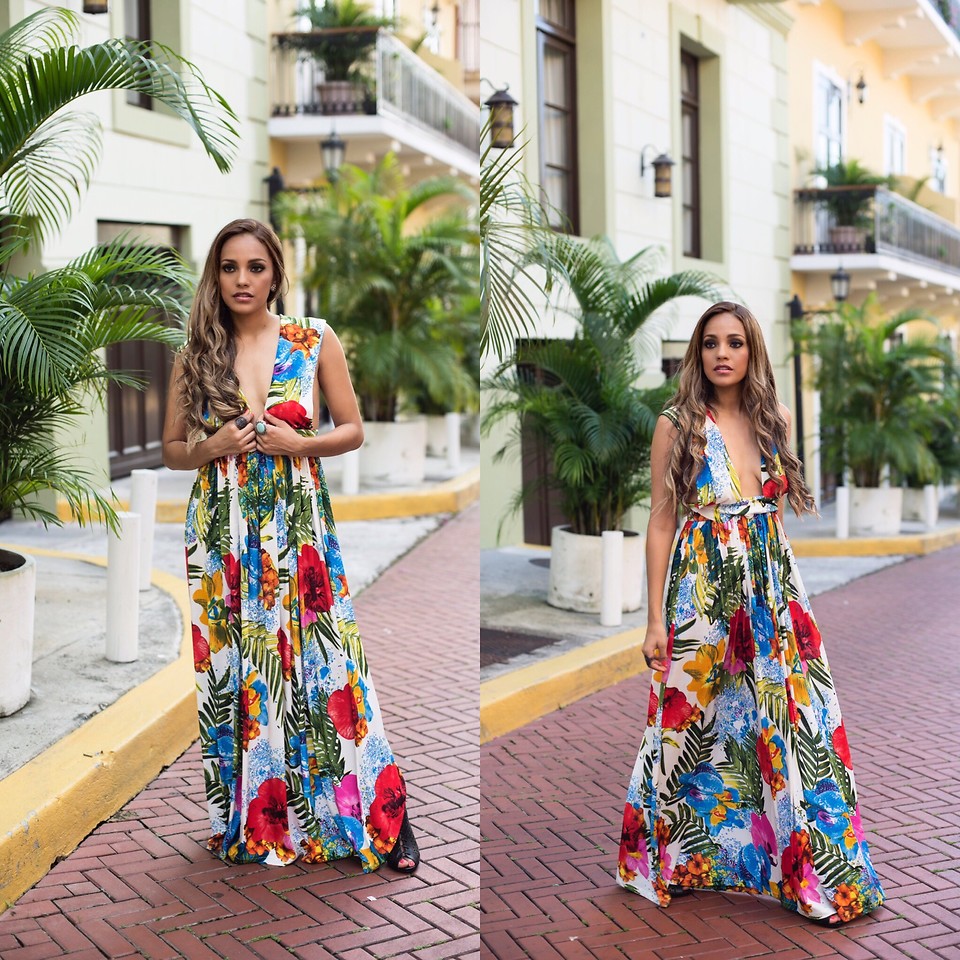 Who says a fiesta is not the time to bring out your most vivid wardrobe pieces? Think of the rainbow shades in a piñata or the multiple hues in a serape. If you're feeling adventurous, mix and match shades like hot pink, lime, or canary yellow. My personal favorite? A traditional Puebla blouse paired with multi-stone earrings. But remember, even a simple white shirt paired with fiery red accessories can channel that fiesta vibe.
Adorning with Celebration Accessories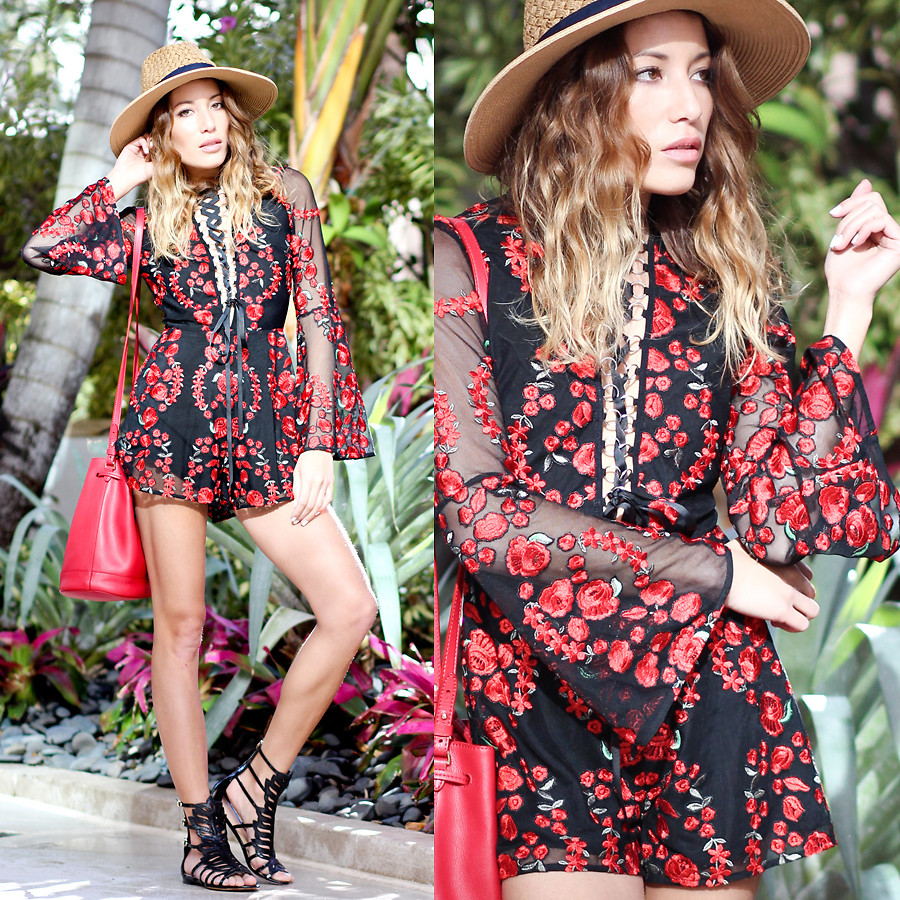 Here's where you can truly express yourself. Accessorizing isn't just about adding to your outfit; it's about adding a slice of your personality. Hats, sombreros (decked with sequins, perhaps?), embroidered belts, and even mariachi-inspired accessories can jazz up men's and women's attire. And ladies, consider adding fiesta pins, possibly shaped like butterflies or vibrant paper flower halos, for that extra oomph!
Sombrero: The Star Accessory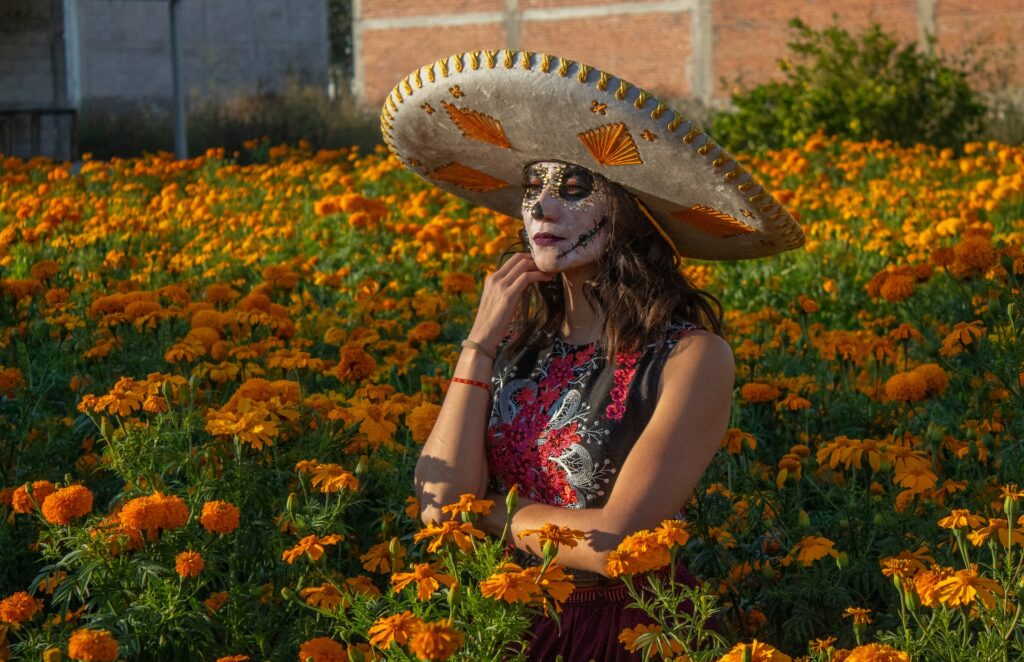 Ever noticed how a sombrero instantly makes one the center of attention at a party? Whether it's your primary style statement or a fun addition, a sombrero undeniably adds festivity. No need to splurge—online or local party stores often have these. Are you feeling crafty? DIY your own with a sturdy paper plate and some colorful paints!
Flirty with Fiesta Fringe
Fringe is fun! And it's an integral part of Mexican fashion. Add it to your purse, skirt hemline, or even jewelry. My go-to? A subtle leather fringe necklace is a great way to incorporate this trend without going overboard.
Sashes, Beads, and All Things Fab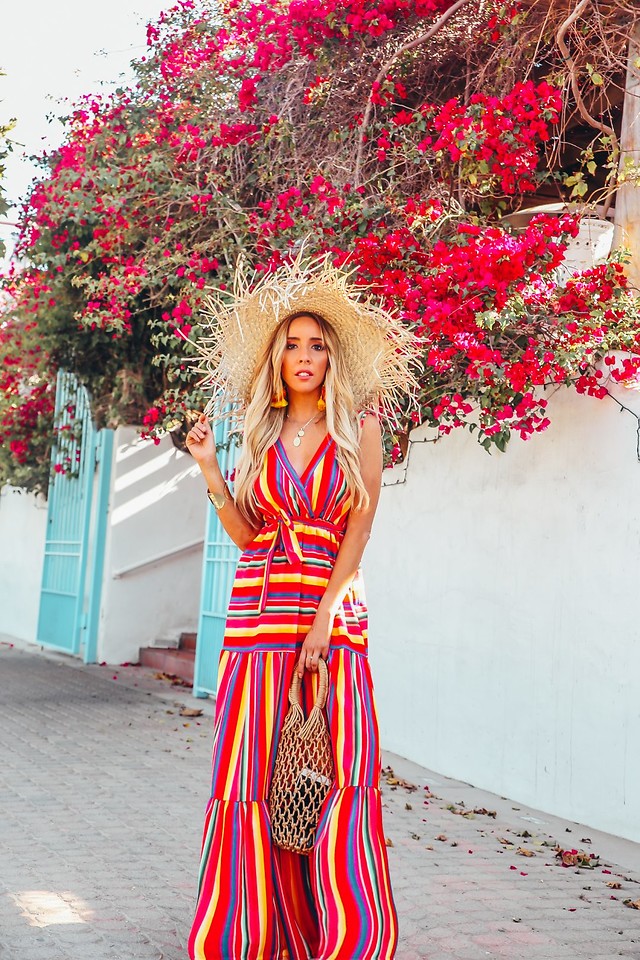 When I think of sashes, I imagine the regal vibes they add to any outfit. Paired with fringed beaded necklaces or bracelets, they're a definite win. For those looking to channel the iconic mariachi band vibes, lace embellishments, beaded trimmings, or ruffled shirts are the way to go.
What Are Some Other Festivals in Mexico Besides Cinco de Mayo?
Mexico is home to a rich tapestry of traditions and celebrations far beyond Cinco de Mayo. Here are some other notable festivals celebrated throughout the country:
Día de los Muertos (Day of the Dead) is perhaps one of the most iconic Mexican festivals. Celebrated from October 31st to November 2nd, it's a time to remember and honor deceased loved ones. Families create colorful altars adorned with photos, marigold flowers, and favorite foods of the departed.
La Guelaguetza (Los Lunes del Cerro): Held in Oaxaca, this celebration showcases indigenous culture, traditional dances, and regional outfits.
Fiesta de la Candelaria: Celebrated in early February, this festival marks the presentation of Jesus in the temple and ties in with indigenous traditions.
Las Posadas: This nine-day celebration leading to Christmas Eve reenacts Mary and Joseph's search for shelter. Families participate in processions, songs, and prayers.
Semana Santa (Holy Week): Celebrated throughout Mexico, this week marks the last week of Lent and includes a series of processions and rituals commemorating the Passion of Christ.
Día de la Independencia (Independence Day): Celebrated on September 16th, it marks Mexico's declaration of independence from Spain in 1810.
Día de la Revolución (Revolution Day): Celebrated on November 20th, it commemorates the start of the Mexican Revolution in 1910.
San Fermin Festival: Although it's originally from Spain, the Running of the Bulls event is also celebrated in some parts of Mexico.
Festival Internacional Cervantino: Held in Guanajuato, this is a major arts and culture festival named after Miguel de Cervantes, the author of "Don Quixote".
Feast of Our Lady of Guadalupe: Celebrated on December 12th, this honors Mexico's patron saint, the Virgin of Guadalupe.
This list is by no means exhaustive. Each region in Mexico has its unique festivals and celebrations rooted in a blend of indigenous, colonial, and modern traditions. If you ever have the opportunity to visit Mexico during one of these festivals, it's a magnificent way to immerse yourself in the country's rich cultural heritage.
Hair and Makeup for Fiesta: Channeling the Spirit of Celebration
Whether you're attending a fiesta or a Mexican-themed party, your ensemble is incomplete without the perfect hair and makeup to match. The beauty of Mexican culture is its richness and vibrancy, and this is profoundly reflected in traditional hairstyles and makeup. Here's how you can imbibe the essence of the fiesta spirit into your hair and makeup.
Traditional Fiesta Hairstyles:
Braids with Ribbons: A timeless choice! Create two side braids and weave in colorful ribbons as you braid. Secure the ends with the ribbons, leaving them long enough to flow and flutter.
Bun with Flowers: Think Frida Kahlo. Pull your hair into a high bun and decorate with fresh, vibrant flowers. Reds, oranges, and yellows are especially reminiscent of Mexican fiestas.
Low Chignon with Combs: A subtle and elegant look suitable for more formal fiestas. Secure a low bun or chignon with ornamental combs, preferably those with colorful beadwork or intricate patterns.
Fiesta-Inspired Makeup:
Bold Lips: A pop of color on the lips is a must. Fiery red or vibrant pink can be your go-to choices. If you're wearing a lot of colors in your outfit, a deep burgundy or even a bright coral can balance the look.
Warm Eye Shadows: Think sunsets and marigolds. Use warm shades of orange, red, and gold on your eyes. If you're feeling adventurous, a touch of turquoise can make your eyes pop.
Defined Brows: Inspired by the iconic Frida Kahlo, a strong brow can be a statement in itself. Use a brow pencil or gel to fill in and define your brows.
Flushed Cheeks: To capture the essence of a fiesta, a warm, rosy blush on the apples of your cheeks will give you that joyful, celebratory glow.
Detailed Eyeliner: Extend your eyeliner slightly outward for a winged look or incorporate small designs. A few dots or a tiny star near the outer edge of your eyes can add a festive touch.
Finishing Touches:
Face Paint or Temporary Tattoos: If it's a more casual or outdoor fiesta, and especially for something like Día de los Muertos, consider temporary face tattoos or delicate face paint patterns.
Jewelry: Enhance your look with traditional Mexican jewelry. Think large, silver hoops or colorful beaded earrings.
Remember, the spirit of a fiesta is all about celebration and joy. While it's lovely to take inspiration from traditional looks, ensure you're doing so with respect and understanding. Mix and match these tips, find what resonates with your style, and most importantly, have fun and enjoy the festivity!
Conclusion
Diving into the vibrant world of fiesta fashion is a delightful visual journey but also a nod to the rich tapestry of Mexican culture. When picking your ensemble, remember to celebrate with colors that resonate with the festive spirit and accessorize in ways that amplify your unique flair. While respecting and honoring traditions is essential, personalizing your outfit with a touch of your style can make you shine. However, always be conscious of cultural sensitivities to ensure your attire is more homage than appropriation. Embrace the fun, the vibrancy, and the rich history behind each fashion choice. So, next time you're invited to a fiesta or even considering hosting one, step out with confidence and flair, armed with all the style tips you need. Here's to creating unforgettable memories and turning heads with impeccable style!
Feature image by RDNE Stock project via Pexels