Are you a die-hard Naruto fan searching for the perfect tattoo design? Look no further! We've got some fantastic Anbu black ops tattoo ideas that will have you itching to get inked.
If you're familiar with the Naruto series, you've undoubtedly dreamed of having an Anbu black ops tattoo. But what exactly does this symbol mean? In the Naruto universe, sporting the Anbu symbol signifies that you're a member of the elite Anbu black ops squad.
Each Anbu member, regardless of age or rank, bears the tattoo as a mark of their commitment to the organization. The Anbu are known for their distinctive masks, making the symbol an excellent choice for a tattoo. So, without further ado, let's take a look at our top ten picks!
And hey, if you're a tattoo artist looking to create stunning designs on human skin, a tattoo stencil printer is an absolute must-have. Don't forget to check out our recommendations!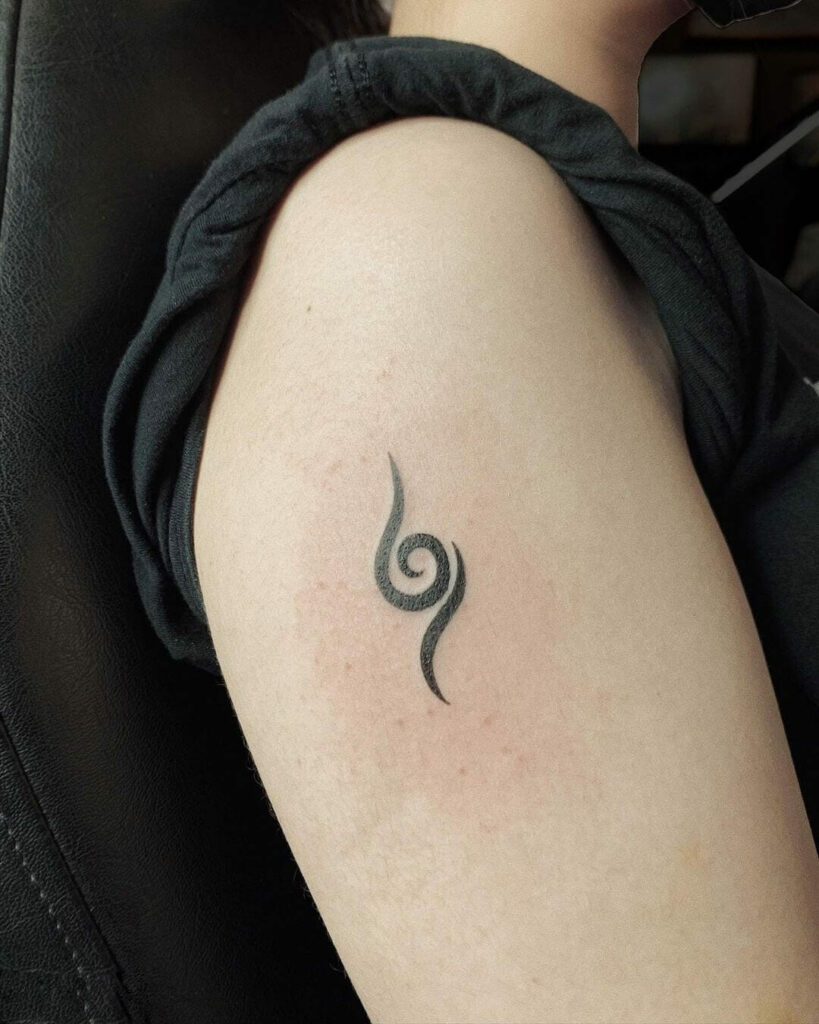 Original Anbu Black Ops Symbol Tattoo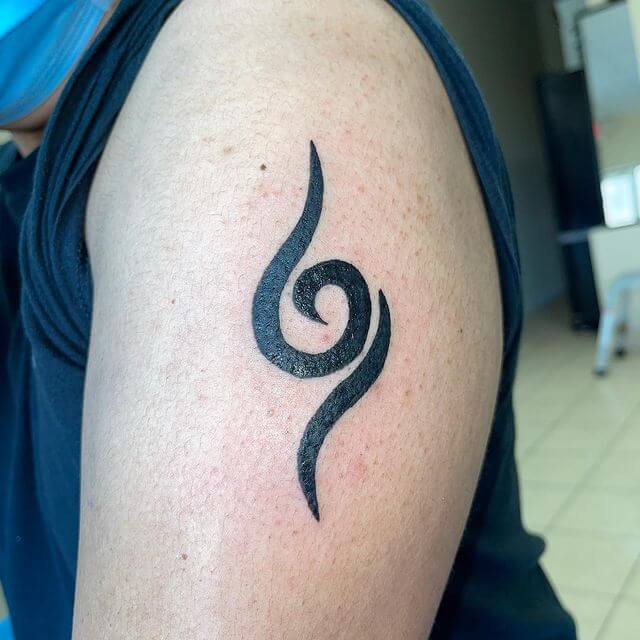 For many anime fans, the Anbu black ops tattoo holds a special place in their hearts. This Naruto symbol has become a fan favourite and is instantly recognizable to those who have watched the series. The symbol is simple yet charming, with a flame-like design that represents the "will of fire" in the Naruto universe. The Anbu tattoo meaning may vary for different people, but for those who choose to get it inked on their body, it's a symbol of their love for the show and the ninja way of life. And don't worry, even if you get the Anbu tattoo backwards, it won't take away from the ninja spirit it represents.
Are you a fan of the Naruto series and thinking about getting an Anbu black ops tattoo? You'll be happy to know that you can customize this fan-favorite tattoo in various colors. Although the anime depicts Kakashi's Anbu tattoo in red, there's no hard and fast rule about it. You can choose any color that suits your style and personality. So, go ahead and make your Anbu tattoo unique to you!
Anbu Member Tattoo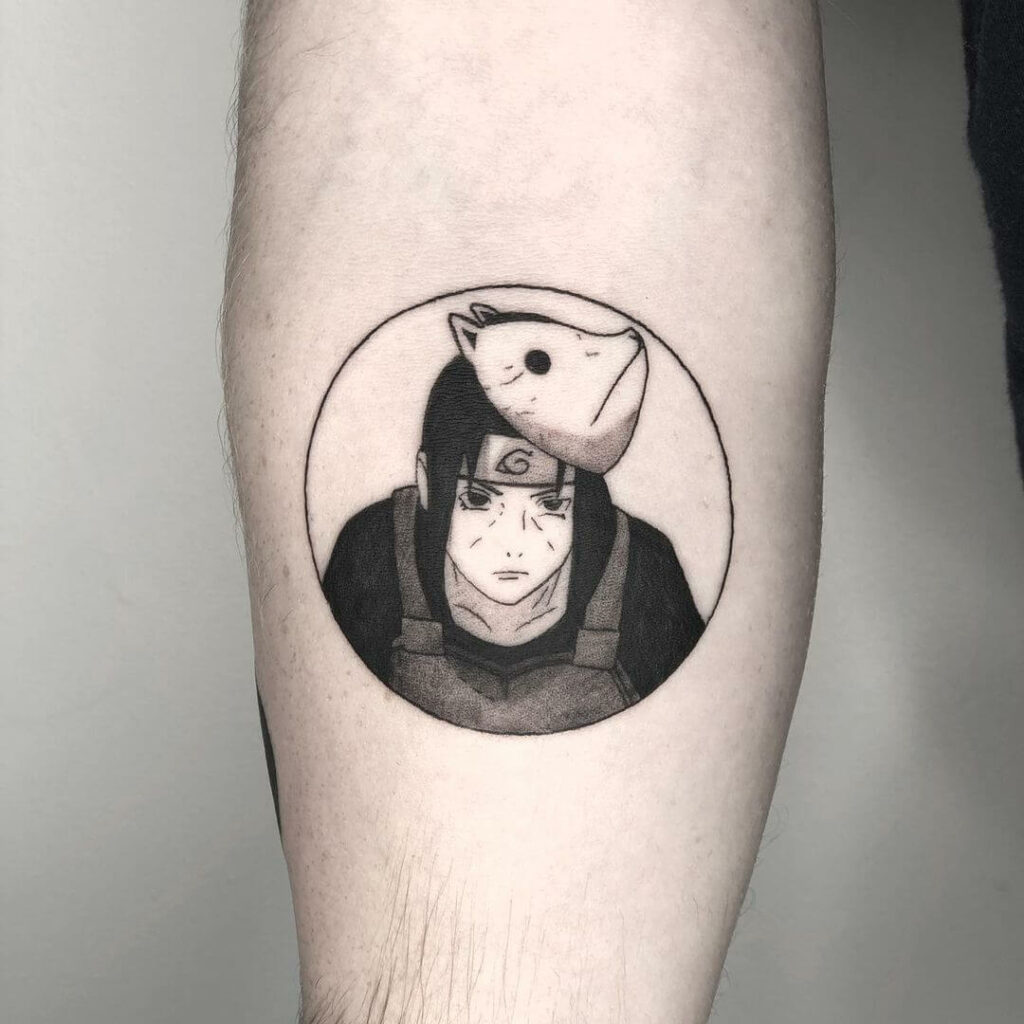 As a Naruto fan, you know that the animal masks worn by Anbu black ops members are an integral part of the series. These masks make excellent designs for tattoos, and you can create a unique Anbu Naruto tattoo by customizing the number of masks and colors according to your budget. You can choose to get the masks of your favorite Anbu members or even design your very own mask art. So, don't hesitate to unleash your creativity and create a personalized Anbu black ops mask tattoo that will be both unique and meaningful.
Naruto Anbu Mask Tattoos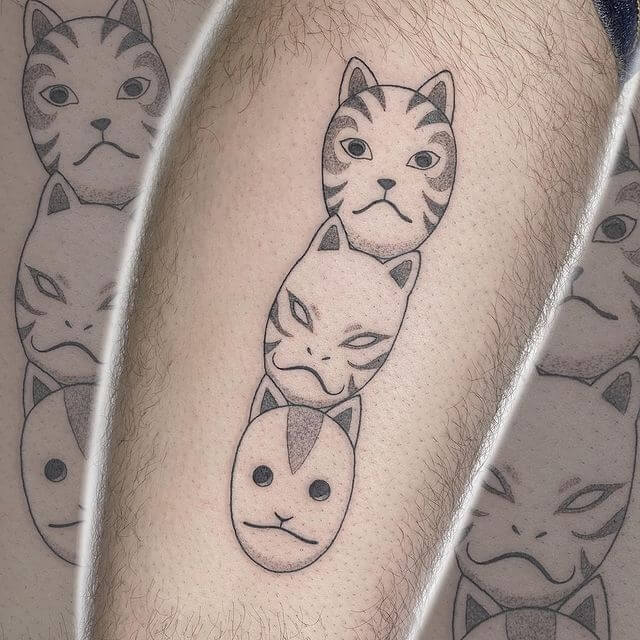 Are you a Naruto fan looking for the perfect tattoo to show off your love for the anime? Consider getting an Anbu black ops mask tattoo! The animal masks worn by each Anbu member are unique and make for great tattoo designs. You can customize your tattoo by choosing the number of masks and colors that fit your budget and style. But why stop at just the masks of your favorite Anbu members? Let your creativity run wild and design your own unique Anbu mask art to make your tattoo even more personal and special.
Kakashi Anbu Mask With Sharingan Tattoo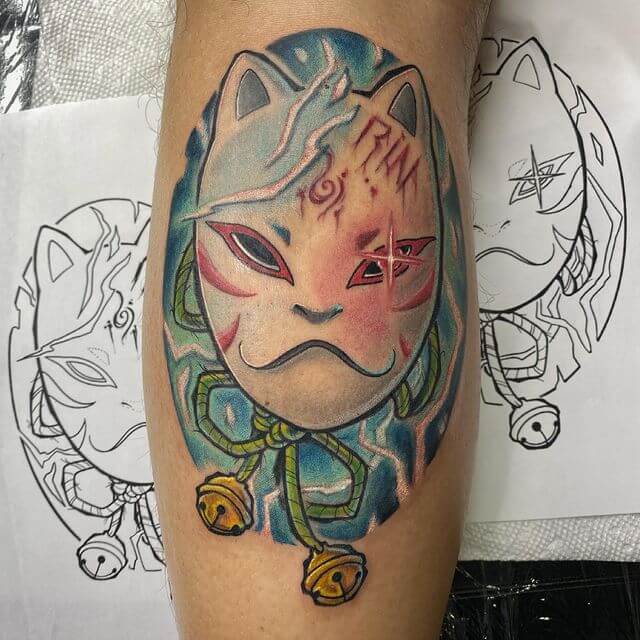 Kakashi Hatake, one of the most popular characters in Naruto, has a profound story that inspires many fans. His Anbu black ops tattoo design, featuring the Sharingan eye, symbolizes his loss and grief over the death of a close friend, Rin. However, the two bells included in the tattoo represent hope, symbolizing the bright future that lies ahead for Kakashi after his encounter with his students. You can customize your Kakashi Anbu tattoo by choosing a unique background design that speaks to you. Don't be afraid to get creative and make the tattoo truly your own.
Kakashi Anbu Tattoo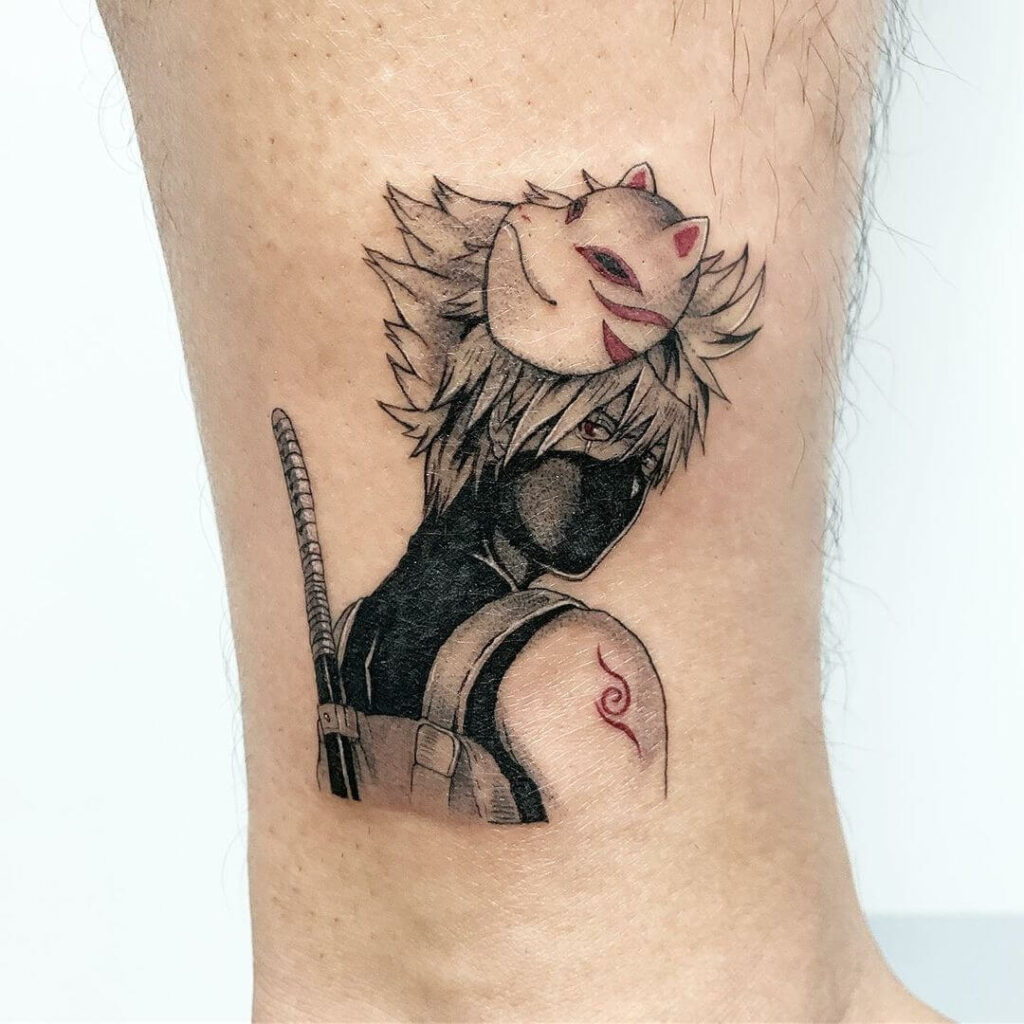 Kakashi is one of the most beloved senseis in anime, and his Anbu tattoo on his left arm is an iconic part of his character design. His Anbu uniform is also one of the coolest in the entire series, and we can't help but get excited at the thought of getting it tattooed. You can customize the colours of the tattoo to suit your style or keep it classic with black ink.
If you want to add a bit of fun to your tattoo, consider including the infamous Make-Out Tactics book from Kakashi's past. No matter what you choose, we guarantee that you'll look fierce with your very own Anbu black ops tattoo inspired by our beloved sensei.
Anbu Mask With Flower Tattoo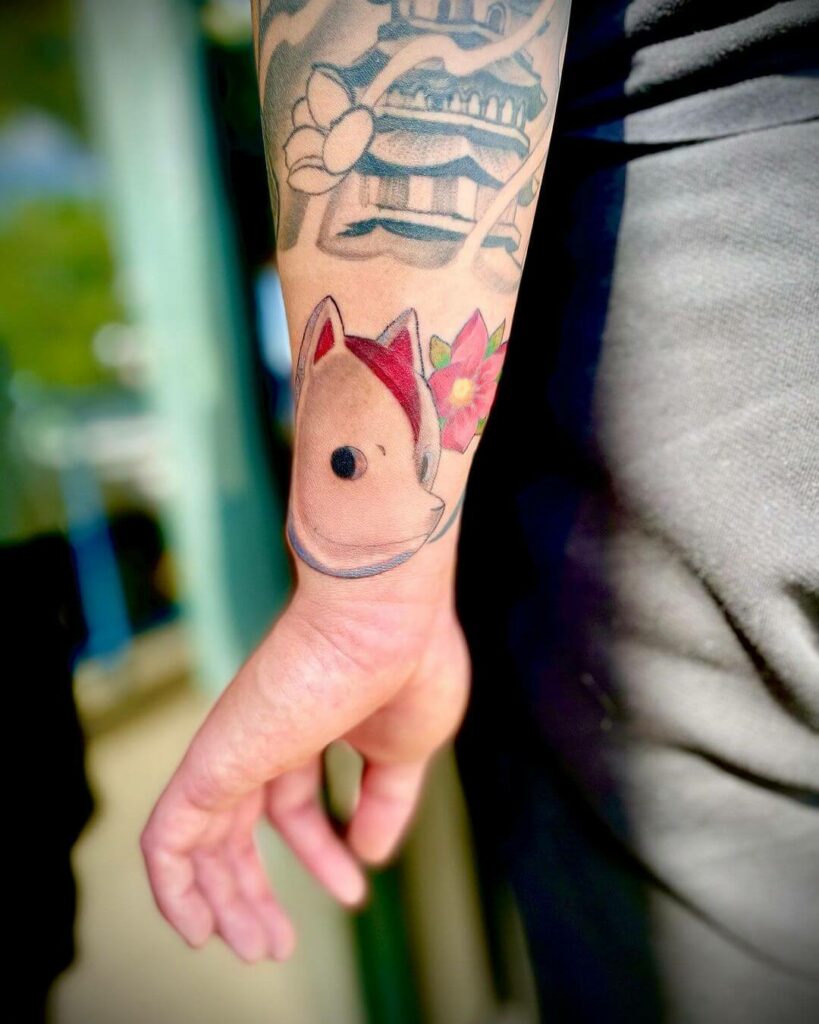 Naruto fans looking for a tattoo design that is both unique and beautiful might want to consider the Anbu black ops mask with flowers. It's a popular choice that balances the darkness of Anbu with the beauty of flowers, making it a great option for those who love the world of Ninjas. This design is perfect for a back tattoo that will surely catch everyone's attention.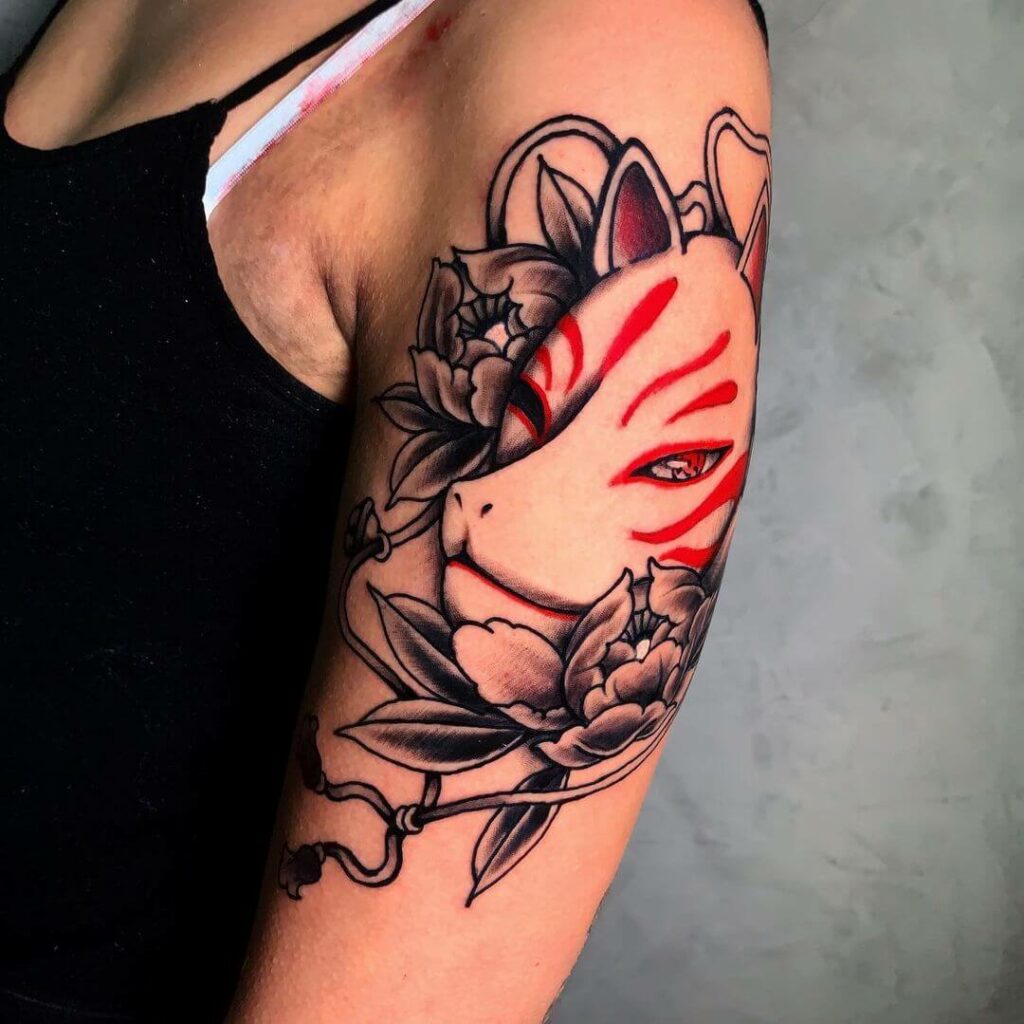 When it comes to getting a tattoo, not everyone wants something that's too bold or flashy. If you're looking for a more subtle design, a black Anbu black ops mask tattoo paired with a single beautiful flower can be a great option. This combination creates a softer, more delicate look that's still filled with meaning and symbolism.
Heartbroken Itachi In Anbu Tattoo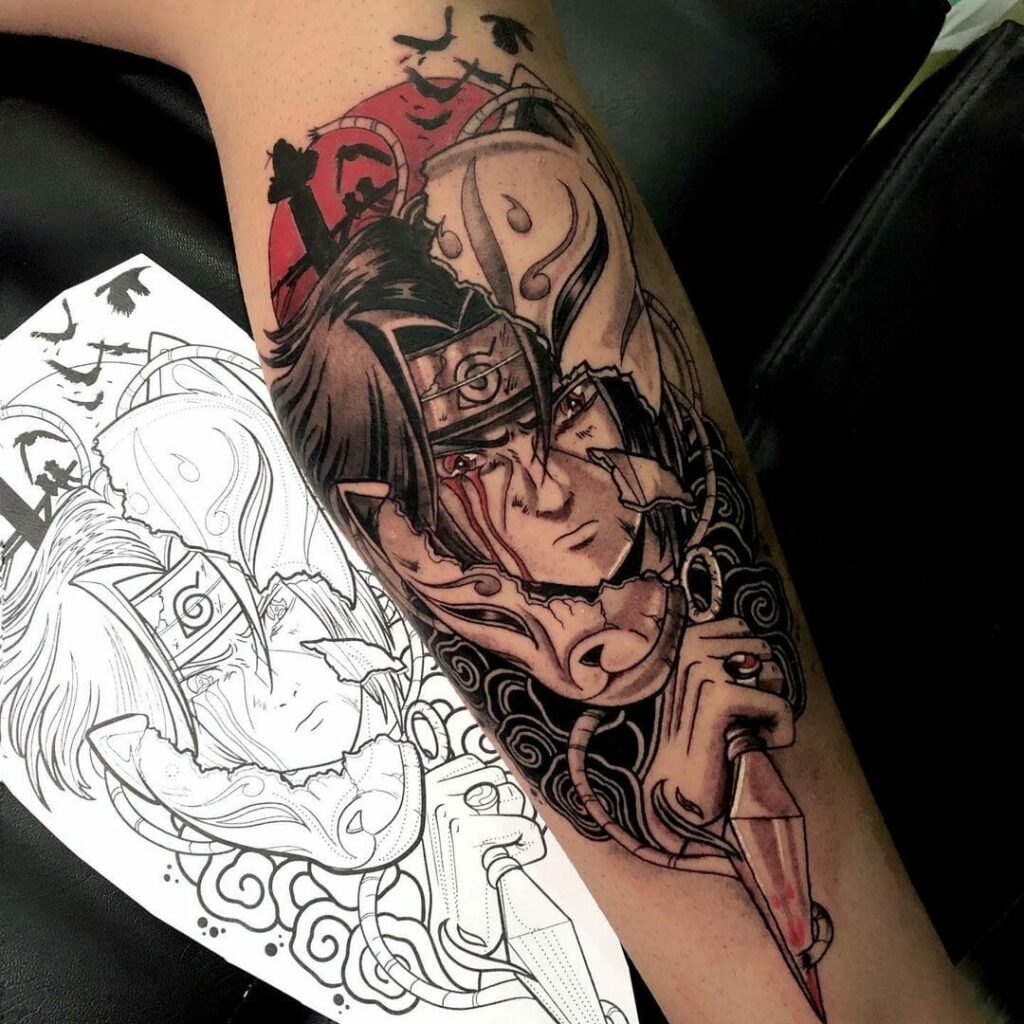 Itachi's Anbu black ops arc has left a profound impact on Naruto fans worldwide. The sacrifices and pain that he endured are still deeply ingrained in our hearts. Getting an Itachi Anbu tattoo can be a tribute to his character, and it's the perfect combination of aesthetics, boldness, and the portrayal of our favourite character. It's an excellent way to express your love for the character and show off your fandom.
Itachi's story in the Anbu black ops arc was a heart-wrenching one, and it's no wonder why many fans want to pay tribute to him through a tattoo. If you're looking for a simple yet meaningful tattoo design, consider a depiction of Itachi's hidden sadness behind his Anbu black ops mask. This detailed design can look great on your arm and serve as a reminder of the sacrifices that come with duty and loyalty.
Simple Anbu Mask Tattoo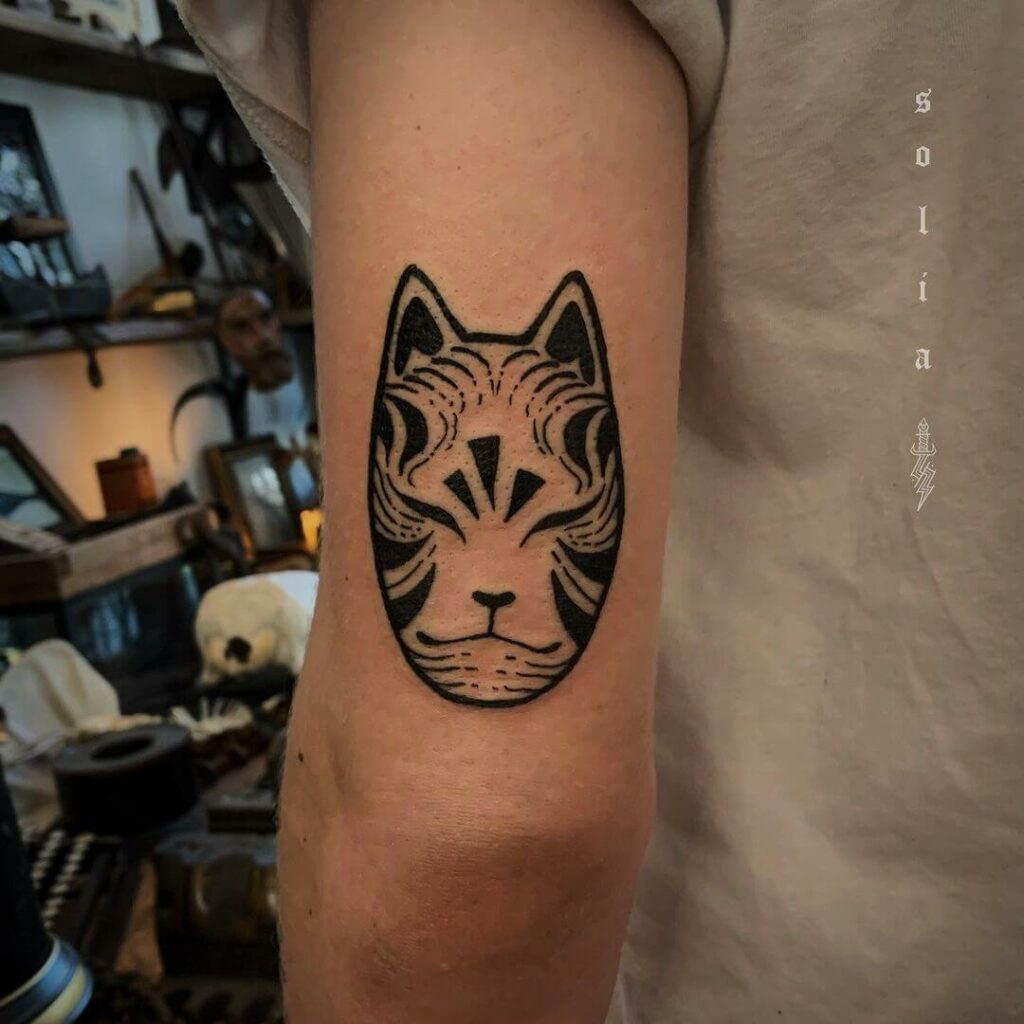 Anbu mask tattoos are a popular choice for Naruto fans who want a subtle yet meaningful tattoo. These simple designs are perfect for those who want to keep it low-key or are getting their first tattoo. You can place the tattoo on your shoulder or ankle to remind yourself of the Naruto world. While the traditional Anbu mask is white, you can customize your design and add your own flair to it. Let your creativity run wild and make the design uniquely yours!
Skull With An Anbu Mask Tattoo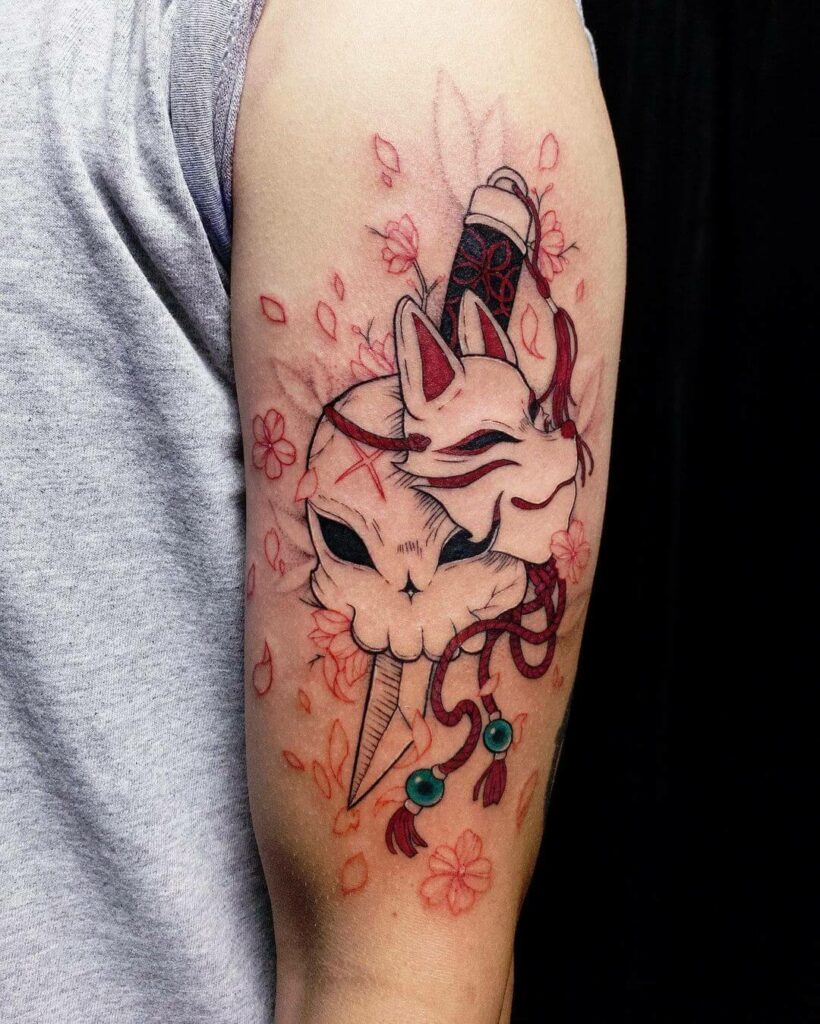 Picture yourself walking into the gym, showing off your new Anbu black ops tattoo with an aesthetic skull and sword. The Anbu mask adds an extra edge to your personality and can even serve as a fantastic cover-up tattoo. You can also take your tattoo to the next level by pairing the mask with a skull and sword design inspired by your favorite characters from Naruto, such as Kakashi or Captain Yamato. You can even create your own unique art piece and surprise everyone with your originality.
Matching Naruto Anbu Tattoo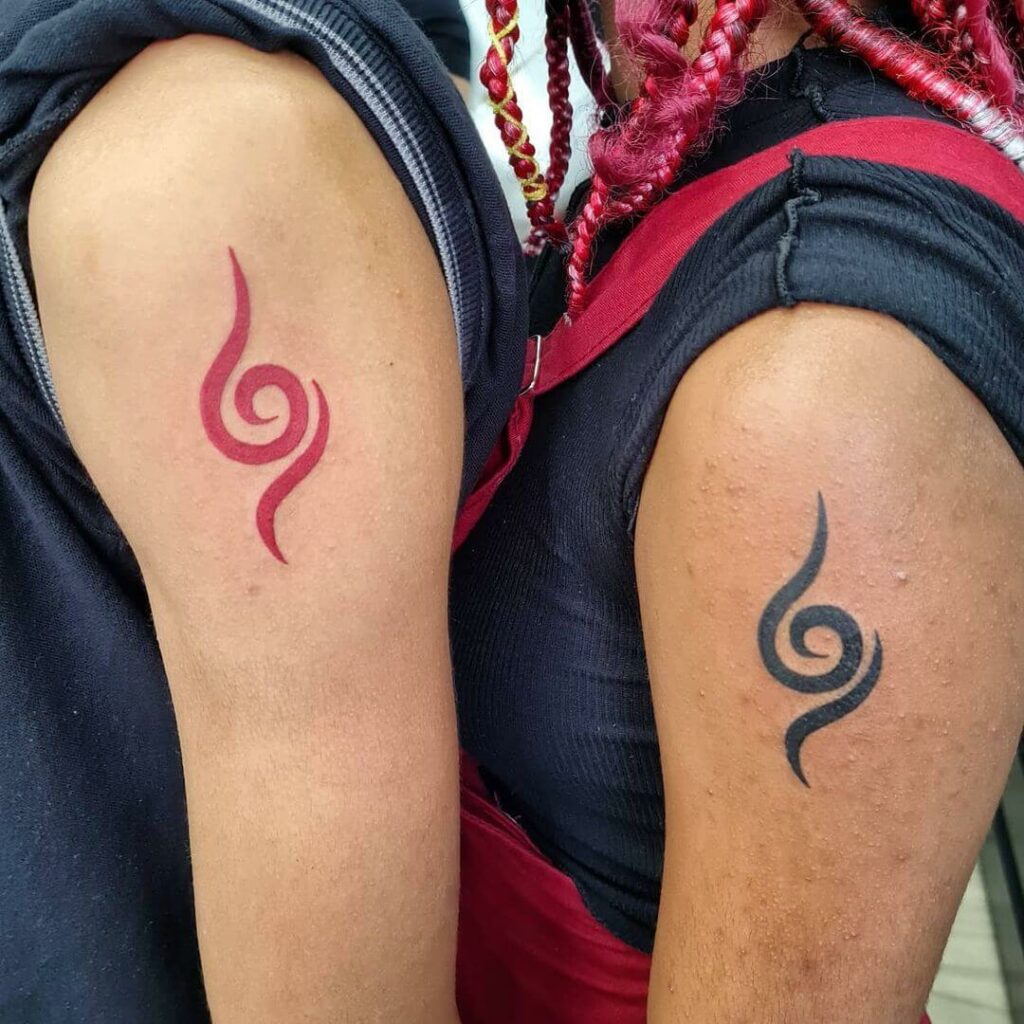 Do you have fond memories of watching Naruto with your friends and feeling like part of the Anbu black ops squad? A matching Anbu black ops tattoo with your squad can be the perfect way to commemorate those memories. It's a symbol of loyalty, fearlessness, and strength, just like the members of the Anbu black ops. And if you want to try out the look of your favourite Naruto character for Halloween, temporary Anbu black ops tattoos can be a great way to do it.
This tattoo can serve as a constant reminder of the show's impact on your life and the values it taught you. With its clean lines and bold design, it's a great addition to your body art collection. Whether you go for a permanent Anbu black ops tattoo or a temporary one, it's sure to be a conversation starter and a source of nostalgia for all Naruto fans.
Feature Image from Pinterest – Want your tattoo to look brighter? Try "Tattoo Balm"