Whether you're a seasoned party-goer or setting foot in a club for the first time, this post promises to unveil the secrets of crafting that perfect night-out look. By the end, you'll be ready to turn heads and dance the night away with confidence and flair. Let's step into the spotlight!
Decoding Nightclub Attire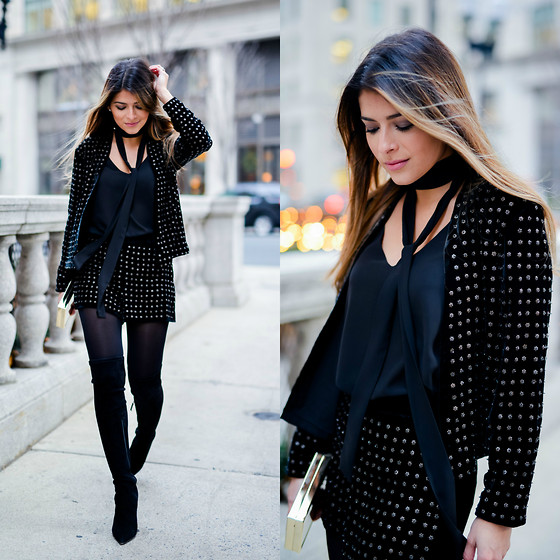 Hello, fashion enthusiasts! Let me take you on a nostalgic journey first. I remember my first clubbing experience, wearing what can only be described as an outfit of trial and error. I learned the hard way that style, comfort, and the club's vibe should all be in harmony. So, let's dive into decoding the perfect outfit for your next night out, shall we?
Always look for the perfect balance between chic vibes and utmost comfort when in doubt. While you might be tempted to throw on jeans with a cute top (and honestly, that can work), myriad styles are out there waiting for you. Bodycon skirts, elegant jumpsuits – the sky is the limit. But remember my little mishap? Avoid those chunky sneakers or that oversized T-shirts from college. Let's make every night worth an Instagram post!
Stellar Clubbing Outfits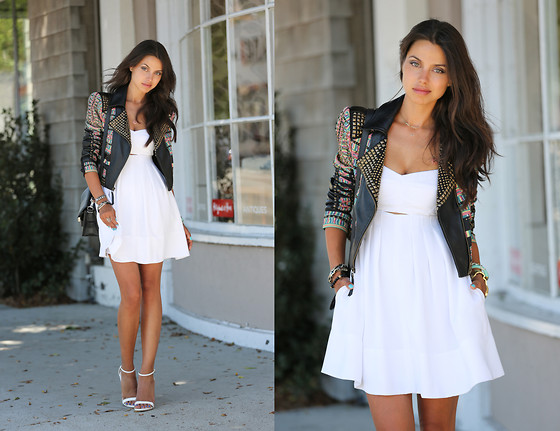 From underground clubs with a grunge vibe to the classy, rooftop kind, your outfit can be your statement. I've had significant wins pairing a snug bodysuit with palazzo trousers. Oh! And a crop top with cargo pants and boots? That's a casual yet head-turning choice. Are you going somewhere upscale? A bodycon dress paired with stilettos can be your best bet.
The Versatile Button-Up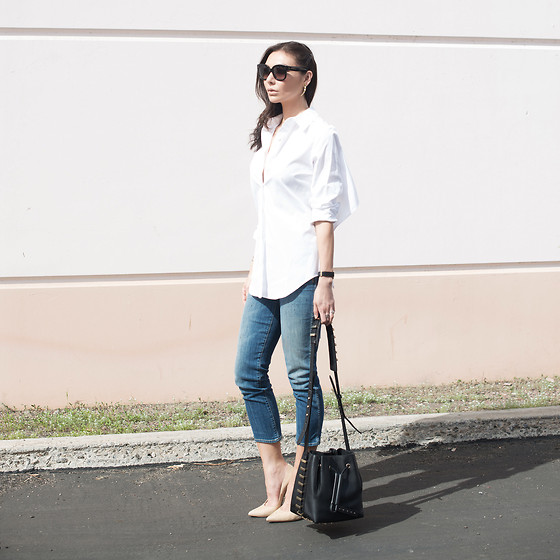 Are button-ups just for office meetings? Think again! Spice up your club look with this versatile piece. My go-to? A sheer button-up with a chic bralette peeking underneath, paired with jeans. It's the perfect blend of elegant and edgy. Not to mention, it's a timeless choice, so invest in a good one!
Pants & Jeans – Dance Away!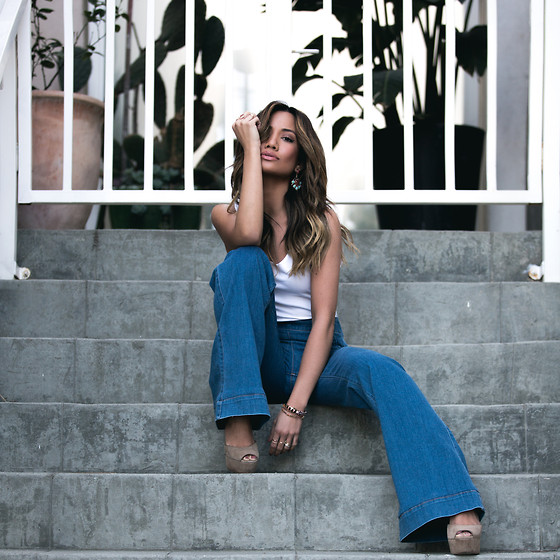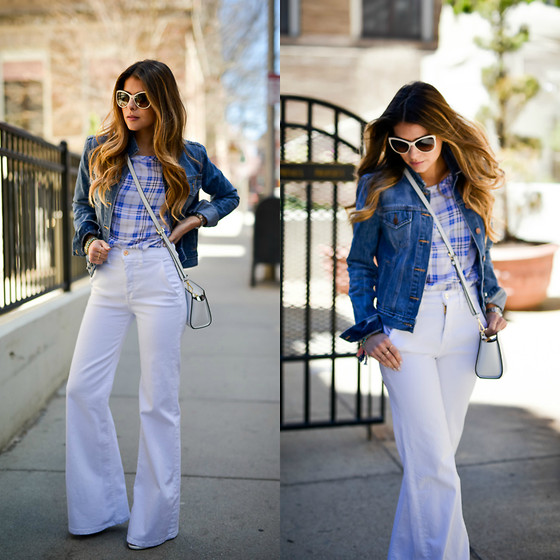 Who said clubs are only for dresses? A sequined pair of pants or sparkly jeans can be your dance partner for the night. I've been there, dazzling on the dance floor with just a plain top and those shining pants. Perfect for all seasons; trust me, you'll want to dance more!
Footwear Fundamentals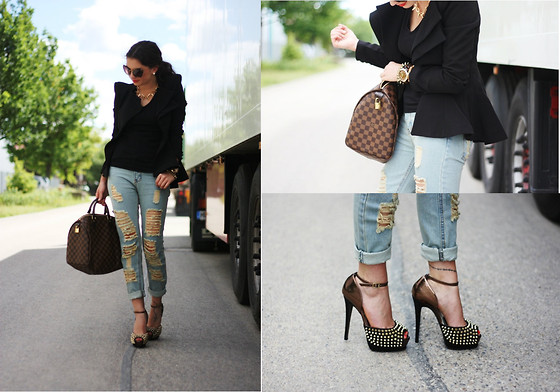 Ah, shoes! My Achilles heel (pun intended). Heels, boots, or even the right sneakers can elevate your outfit. Those who've seen me clubbing, you know I love my wild-colored platforms. But remember, comfort is key. Those stunning strappy stilettos? Make sure they're dance-proof.
Accessorize Like You Mean It
I once jazzed up a simple outfit with a bold hair clip, and oh, the compliments! A statement accessory, like a flashy necklace or earrings, can wrap up your look. And for those like me who don't want a bulky purse dangling, belt bags or clutches are your savior.
Winter Clubbing Wardrobe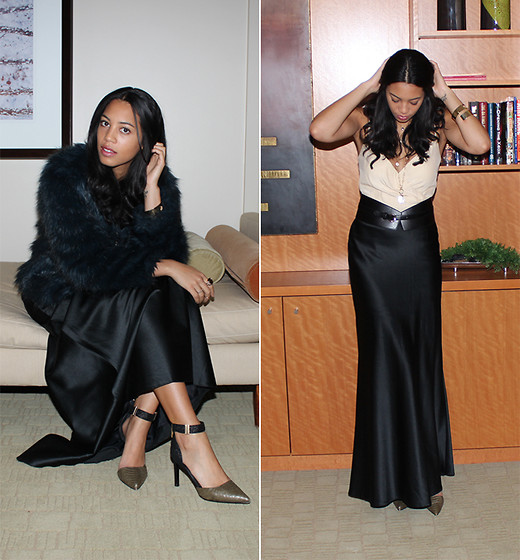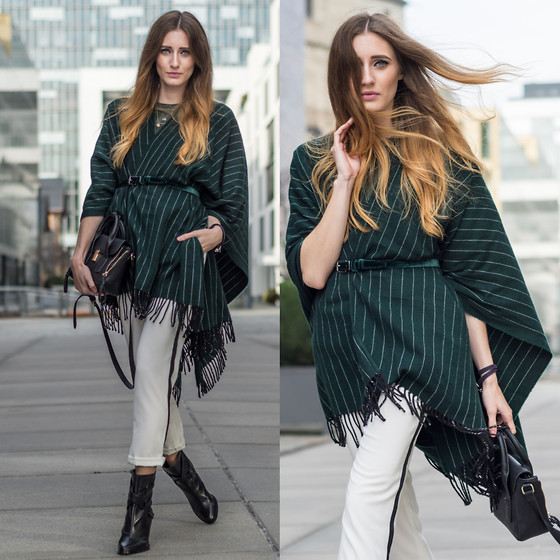 Winter can be tricky, but layers are your best friend. I recall stepping out in a plush coat, only to reveal a chic bralette and palazzo ensemble underneath. Always have a cloakroom strategy. If a club crawl is on the agenda, a long-sleeved jumpsuit is your armor against the cold yet keeps the heat up!
Sizzling Summer Club Looks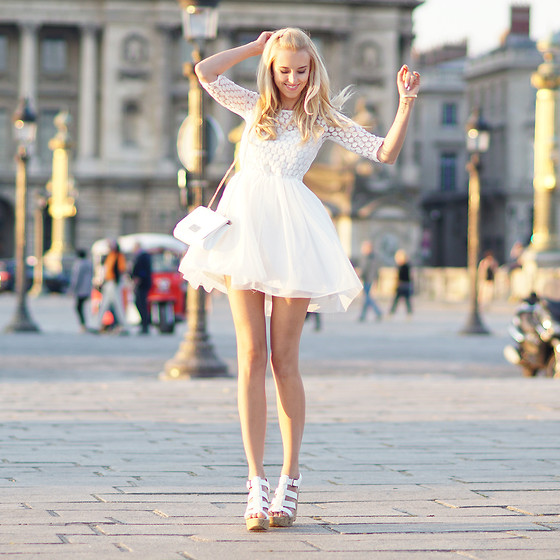 Summer nights are for flaunting and fun. Imagine stepping out in flared pants with a cute crop top or a bodycon dress swaying with the summer breeze. The pastel trend? Oh, I've been there and rocked it! Summer is indeed the time to shine.
8 Club Outfits for 8 Different Types of Clubs
Club outfits can vary widely based on the type of club, the occasion, or the night's theme. Here are some specific examples of different types of clubs or experiences:
1. Upscale Nightclubs:
For all genders: Sleek, tailored black trousers paired with a crisp button-down shirt.
For those wearing dresses: A body-hugging bandage or a satin slip dress with heeled ankle boots or strappy heels.
Accessories: Minimalistic jewelry, a statement watch, and a chic clutch.
2. Casual Dance Clubs:
For all genders: Skinny jeans with a graphic tee and clean sneakers or ankle boots.
For those wearing dresses: A skater or casual mini dress with comfortable heeled booties.
Accessories: Hoop earrings, layered necklaces, and a crossbody bag.
3. Beach Clubs:
Lightweight shorts with a breathable linen shirt or a vibrant tank top for all genders.
For those wearing dresses: A flowy sundress or a sarong wrap over a swimsuit.
Accessories: Sunglasses, a sun hat, and flip-flops or espadrilles.
4. Jazz or Lounge Clubs:
For all genders: Tailored trousers with a muted-color button-down shirt and loafers.
For those wearing dresses: A knee-length pencil dress or an A-line dress with kitten heels.
Accessories: Vintage-inspired jewelry, a cocktail ring, and a structured handbag.
5. Theme Nights (e.g., '80s Night):
For all genders: Bright-colored trousers or leggings, off-the-shoulder tops, and chunky sneakers.
A sequined mini skirt or an off-the-shoulder ruffled dress for those wearing dresses.
Accessories: Bright neon jewelry, scrunchies, and leg warmers.
6. LGBTQ+ Clubs or Pride Events:
For all genders: Rainbow or metallic sequin shorts, tanks, or crop tops.
For those wearing dresses: Sequin or holographic dresses.
Accessories: Rainbow jewelry, feather boas, flashy sunglasses, and colorful temporary tattoos.
7. Latin or Salsa Clubs:
For all genders: Lightweight trousers with a ruffled or vibrant top and dance-friendly shoes.
For those wearing dresses: A flouncy knee-length dress or skirt that twirls well, paired with comfortable dancing heels or wedges.
Accessories: Tassel earrings, bangles, and a small dance-friendly bag.
8. Rooftop Clubs:
For all genders: Chinos or tailored shorts with a breathable polo or button-down shirt.
For those wearing dresses: A high-waist midi skirt paired with a crop top or a breezy maxi dress.
Accessories: A lightweight scarf or shawl, statement sunglasses, and wedge sandals.
Remember, regardless of the outfit, comfort is paramount. Ensure your outfit allows you to dance and move freely. Also, many clubs have dress codes, so it's always a good idea to check before heading out.
9 Tips To Match Your Outfit To the Vibe Of The Club
Choosing the right outfit for a club's atmosphere is essential to fit in and feel confident and comfortable throughout the night. Here's a guide to ensure your attire matches the club's vibe:
1. Research the Club:
Check the Club's Website or Social Media: Many clubs post photos from previous events, which can give you a sense of the general dress code and vibe. If there's a specific event, theme night, or guest DJ, the club might have unique dress requirements for that occasion.
2. Consider the Club Type:
Upscale Nightclubs: Think high-end, polished, and chic. These places often have strict dress codes, such as no sneakers, hats, or casual wear.
Lounge Bars: These might be more relaxed but still lean toward smart-casual.
Themed Clubs: Dressing according to the theme is crucial. For instance, '80s nights, masquerade balls, or tropical themes will all have specific attire expectations.
Live Music Venues: The genre of music can hint at the attire. A jazz bar might have different expectations than a rock club.
3. Call Ahead:
If you need clarification, there's no harm in calling the club and asking about their dress code. This can help avoid any potential disappointment at the door.
4. Prioritize Comfort:
While you want to match the club's atmosphere, remember you'll be on your feet, dancing and moving around. Ensure your shoes, although stylish, are comfortable enough for extended wear. If wearing heels, consider bringing along a pair of foldable flats.
5. Test Your Outfit at Home:
Before heading out, do a little 'dance test.' This will not only ensure you're comfortable moving in your outfit but also give you a confidence boost.
6. Group Check:
If you're heading out with friends, discuss outfits beforehand. While you don't need to match, getting input from your group can ensure everyone feels appropriately dressed.
7. Mind the Details:
Even if the dress code is casual, avoid overly worn-out clothes or those with visible stains or tears. Even in a dimly lit club, the details can make a difference.
8. Pack Smart:
Consider a small bag that closes securely to keep essentials like your ID, money, and phone. Crossbody bags or clutches with wrist straps can be more secure and dance-friendly.
9. When in Doubt, Dress Up:
It's generally better to be slightly overdressed than underdressed. A well-fitted outfit, even if simple, can often pass in more upscale venues.
Remember, while matching the club's atmosphere is essential, personal style and comfort shouldn't be sacrificed entirely. Confidence is the best accessory; if you feel good in what you're wearing, it'll show!
10 Tips For Staying Comfortable Yet Stylish
Dancing the night away while looking your best doesn't have to come at the cost of comfort. Here are some tips to ensure you achieve the perfect balance between style and ease:
1. Choose Comfortable Footwear:
Wedge Heels or Block Heels give more surface area and distribute your weight better than stilettos, making them more comfortable for extended wear.
Insole Cushions: Adding cushioned insoles can provide extra comfort if you're wearing heels or flats.
Foldable Flats: These are compact and can be stashed in your bag, offering a quick switch when your feet need a break.
2. Opt for Breathable Fabrics:
Materials like cotton, silk, or linen are more breathable than synthetics, which can help keep you cool when the club heats up.
3. Layer Smartly:
Start with a stylish but comfortable base, like a breathable tank or tee. You can then layer with a lightweight jacket or blazer, which can be taken off once you're inside.
4. Test the Mobility of Your Outfit:
Before you head out, do a dance or stretch test. Make sure you can move freely in your clothes. It's essential for both comfort and avoiding any wardrobe mishaps.
5. Minimize Accessories:
While accessories can elevate an outfit, avoid overly bulky or heavy pieces that might become uncomfortable or cumbersome. Instead, opt for lightweight statement pieces.
6. Choose a Practical Bag:
Crossbody bags or small backpacks are perfect. They allow you to keep your hands free and are less likely to get in the way while dancing.
7. Mind Your Makeup:
Opt for long-wear and waterproof makeup products to ensure your look stays fresh. Also, mattifying primers or setting sprays can help reduce shine and keep makeup in place.
8. Stay Hydrated:
It sounds simple, but drinking water overnight can help you stay comfortable. It's easy to get dehydrated when you're dancing and having fun.
9. Plan for Temperature Changes:
Clubs can get hot, but the journey there might be chilly. Consider a stylish but lightweight scarf or shawl, easy to remove and stash in your bag once you're inside.
10. Hair Considerations:
If you're prone to getting hot, consider hairstyles that can be easily pulled up, like a sleek ponytail or a stylish bun. This gives you the flexibility to change your hair as the night progresses.
Staying comfortable at a club is all about planning and making wise choices. You'll naturally look good when you feel good, and that confidence will shine through!
Conclusion
In wrapping up, hello, fashion enthusiasts! Clubbing attire is a blend of personal expression, the club's ambiance, and absolute comfort. Remember, while style is subjective, comfort should be non-negotiable. Stepping out of your comfort zone can lead to fashion revelations, but be wary of overdoing it or sacrificing practicality. A well-thought-out outfit can elevate your confidence and experience, but an uncomfortable choice might hold you back from dancing the night away. It's all about striking the right balance. So, take these tips, mix them with your style, and create memorable outfits that don't just echo trends but also resonate with your unique vibe. Go on, make your fashion statement, and dance like everyone's watching – because with the right outfit, they will be! Happy clubbing, and stay fabulous!
Feature image by Inga Seliverstova via Pexels
Last reviewed and updated on August 11, 2023